In case you all haven't noticed, we have some snow outside.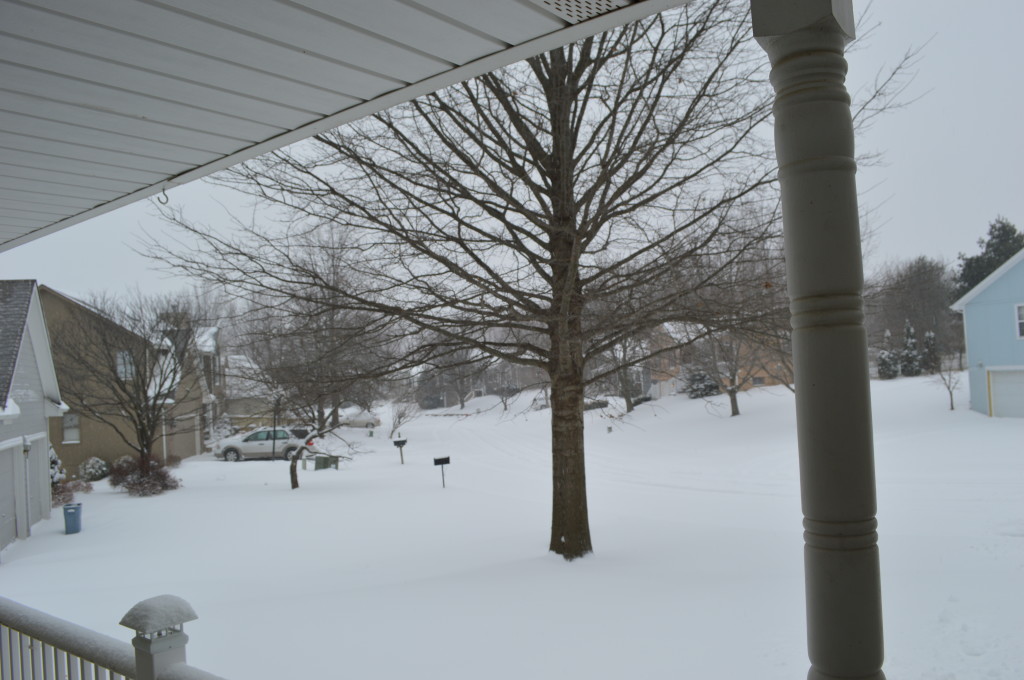 We had snow dump on us all day Tuesday, probably 10 – 12 inches. Melissa helped me shovel the driveway twice.
Once Tuesday afternoon. Even though it was still snowing, it was helpful to get that first layer of snow off the driveway.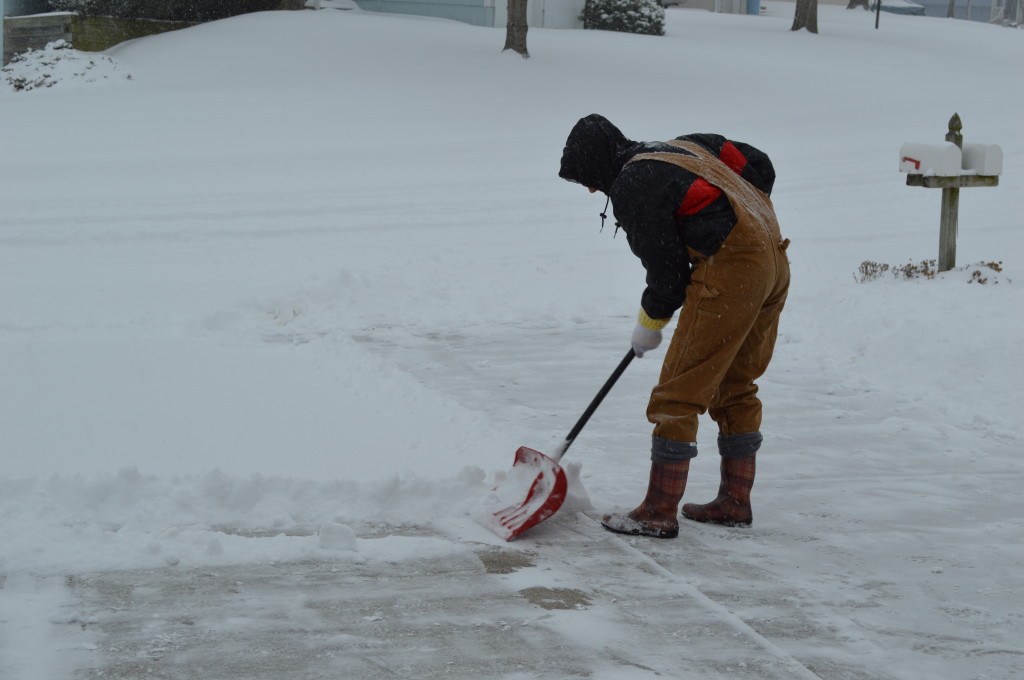 Luckily, we have two shovels now. We got the big scoop shovel for Christmas and it has already come in handy.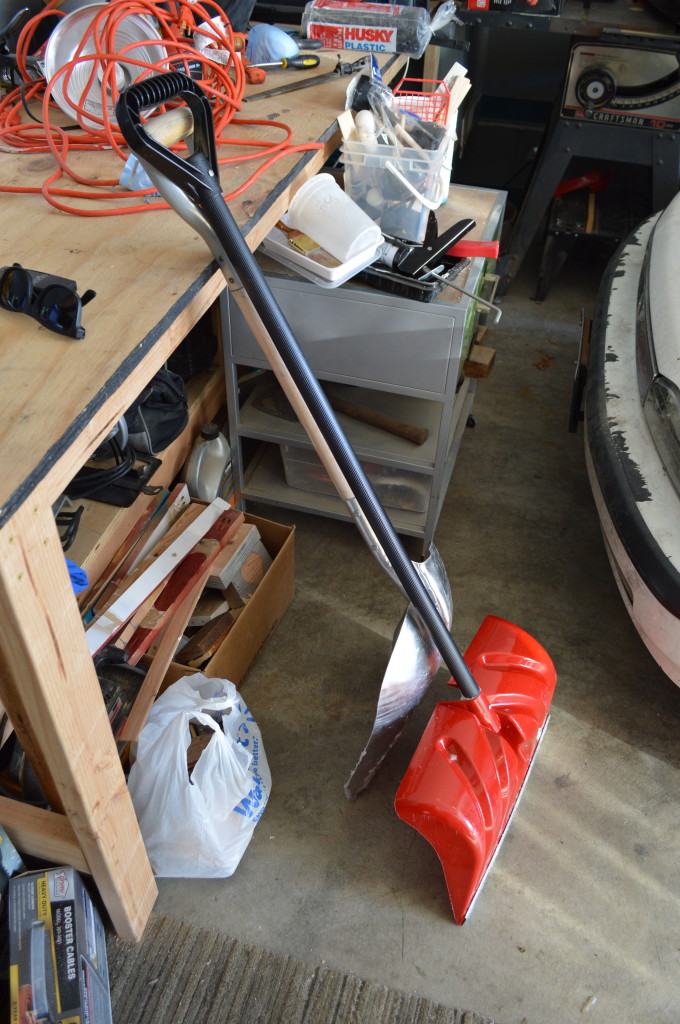 I felt bad that she was helping because shoveling snow seems to fall in the "Husband Chore" category, but she doesn't seem to mind being out there with me. And it does help to have two people. Especially since we're already feeling really slow–all our neighbors have snow blowers!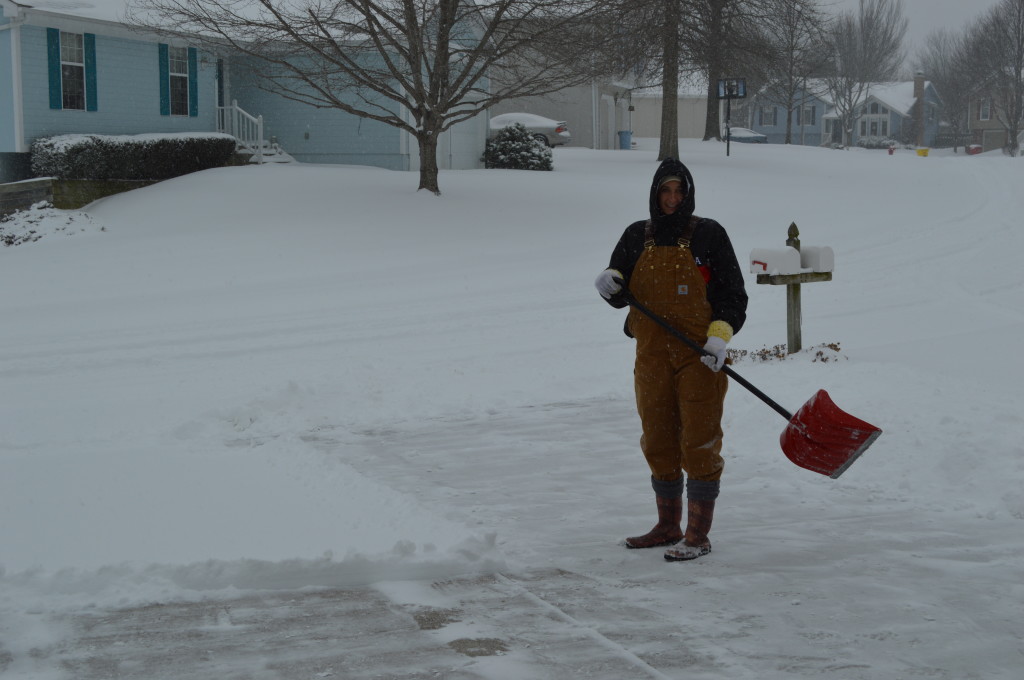 And once Wednesday afternoon, after the snow was over and the sun had come back out.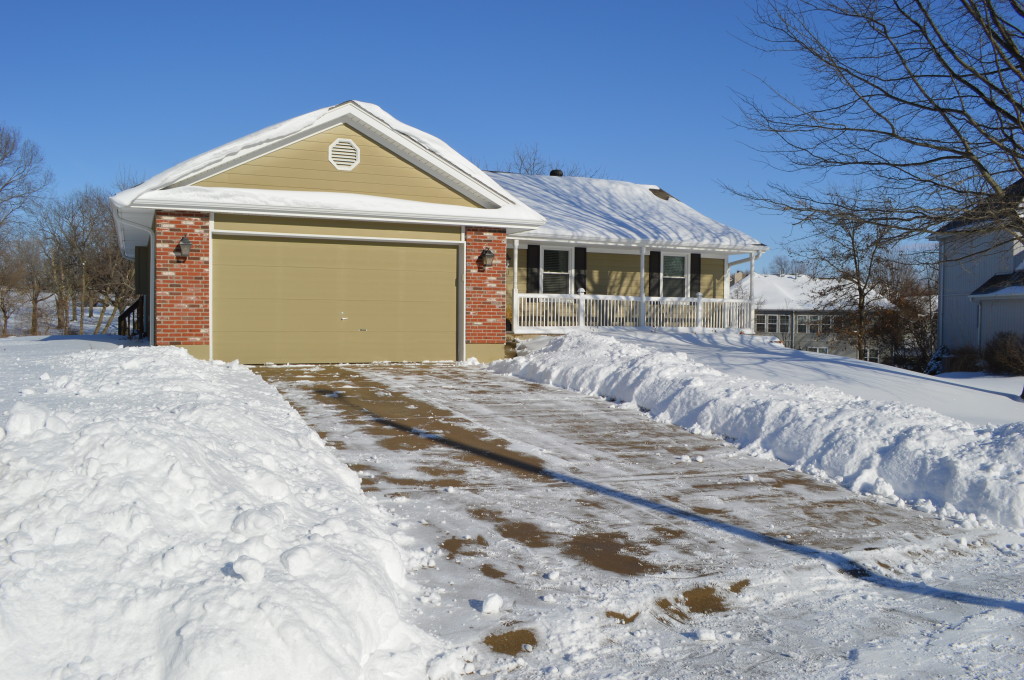 Melissa was pretty excited about the little tips of our shrubs sticking out of the snow… although we're both really hoping they survive the blizzard.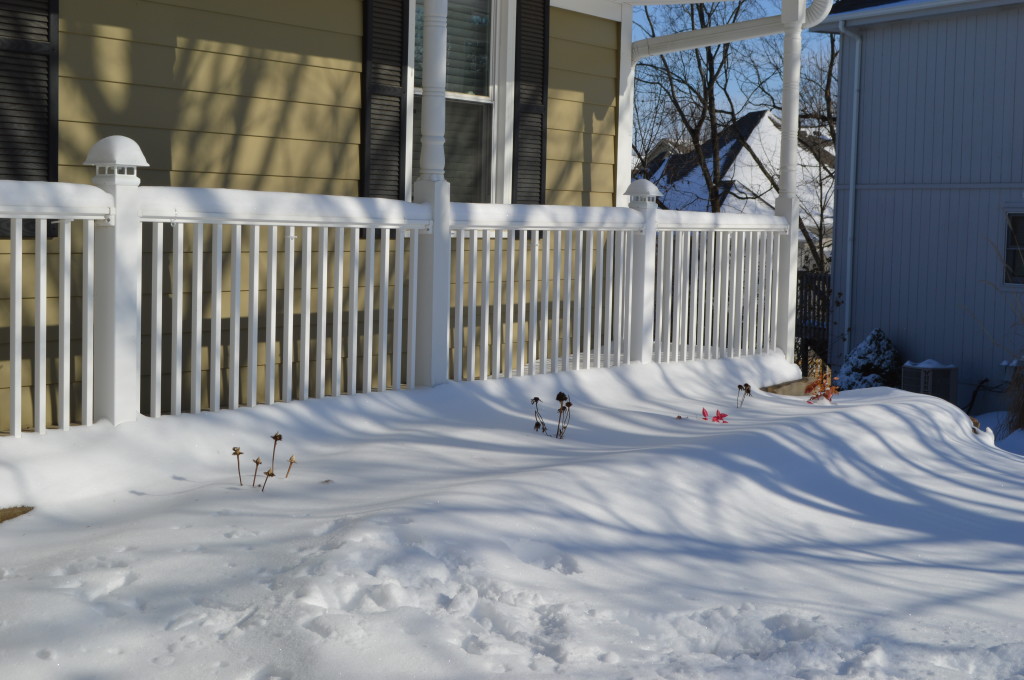 There's quite a pile of snow out there again…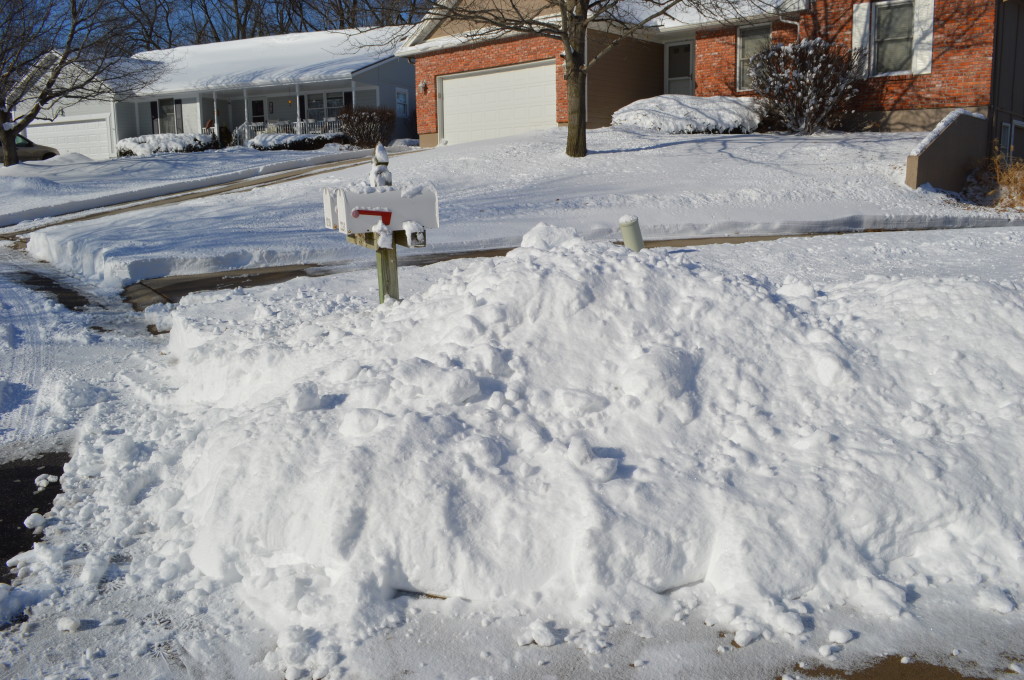 Kind of like last year…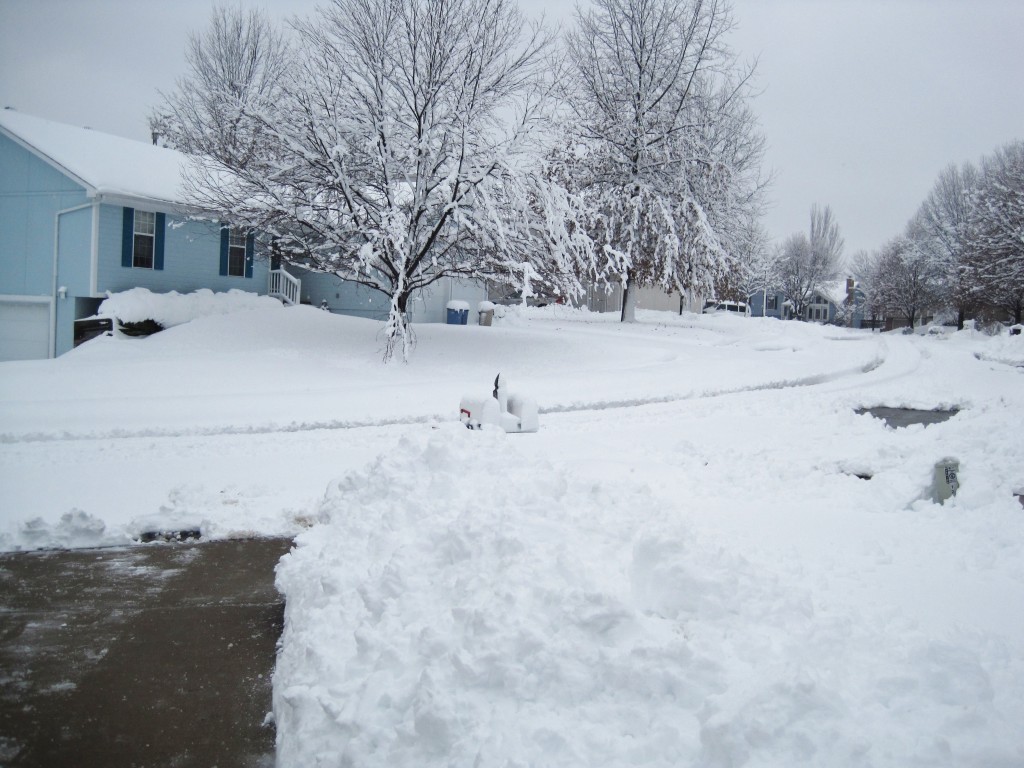 It's still fun to see our backyard all covered in snow, though.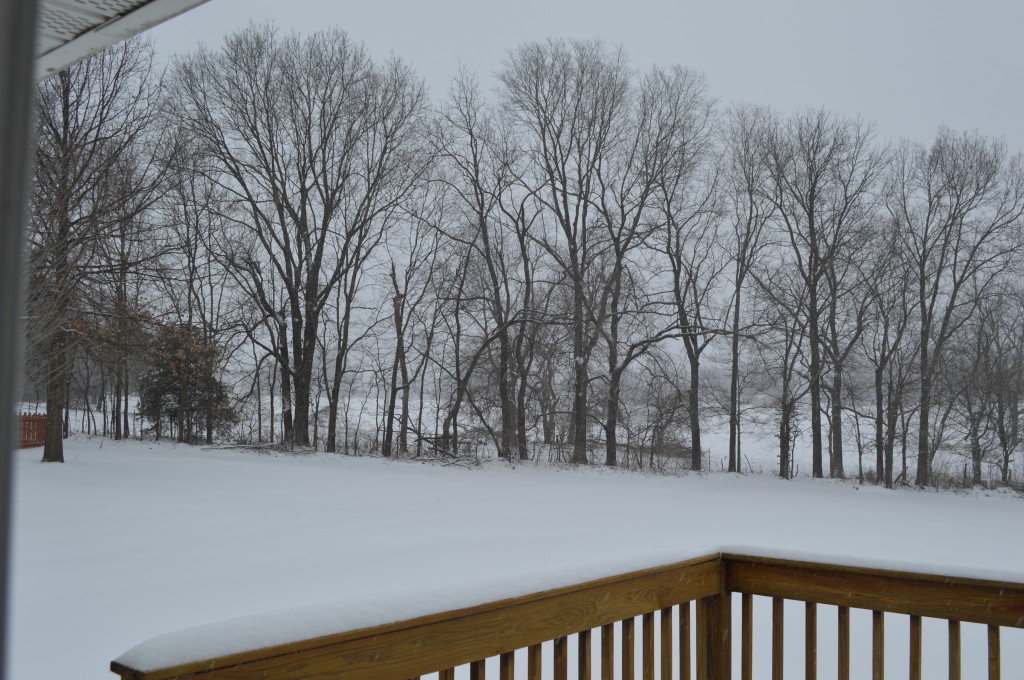 This may have an effect on my stance on owning a snow blower. Watching all three of our surrounding neighbors clear their driveways in about 10 minutes has convinced me they work like a charm.
Do you have a snowblower? How do you like it? Or are you like our parents and have a tractor and a blade? How much snow do you have? Who's ready for spring?