Today has been a busy one, friends. First of all, I'll admit I was distracted a few times by my amazing new counter tops.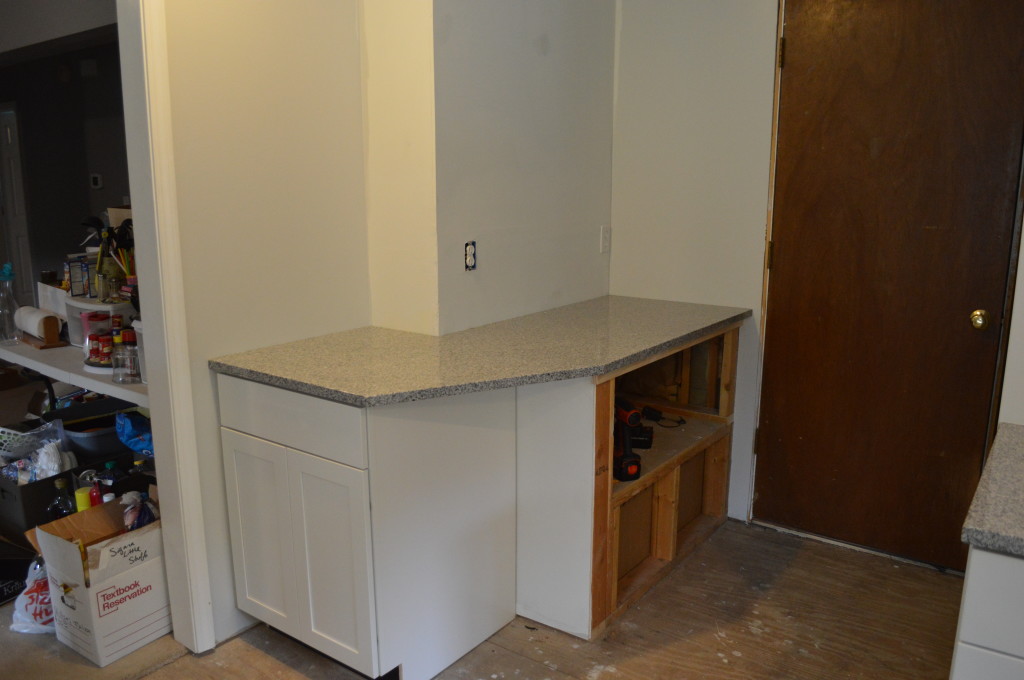 But more than that, I've been trying to get caught up on life and work after being gone for almost two weeks to work at the state fair.
Yup, we spent the last couple of weeks living out of suitcases (He went to Pennsylvania for work. I went to Sedalia to serve beef to strangers.) That means I had mountains of laundry to do today, even though my mom was nice and did some of it for me when I was staying with her.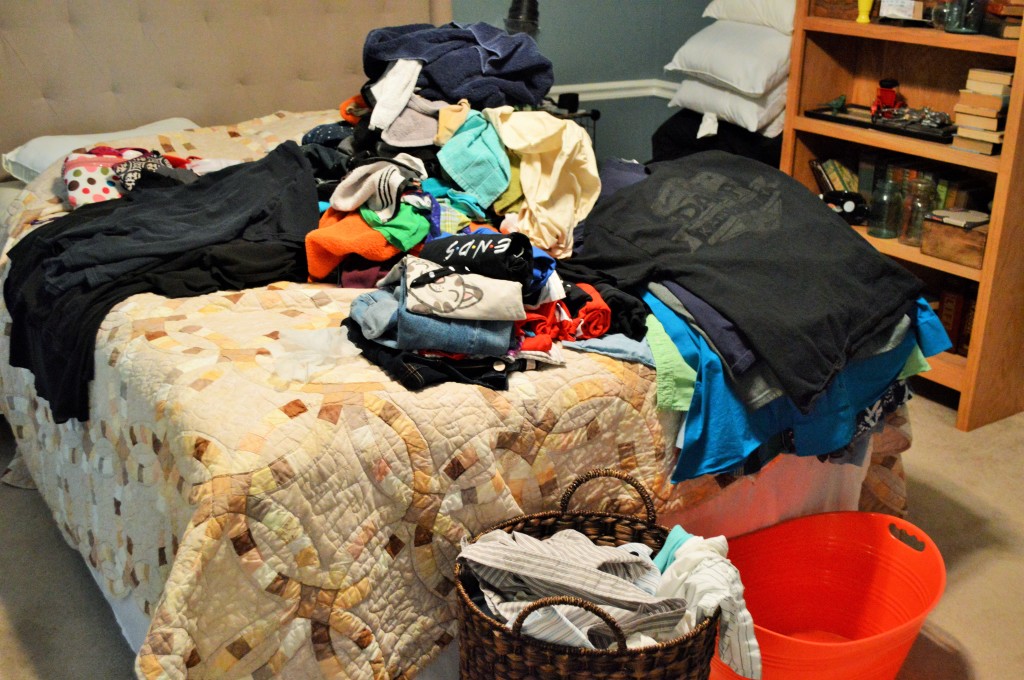 It sucks being apart. I told Wyatt we should both stay home for awhile now if possible. But, when Wyatt travels for work, he always tries to bring me back a present. This time, he came home with a scarf that I think is pretty awesome.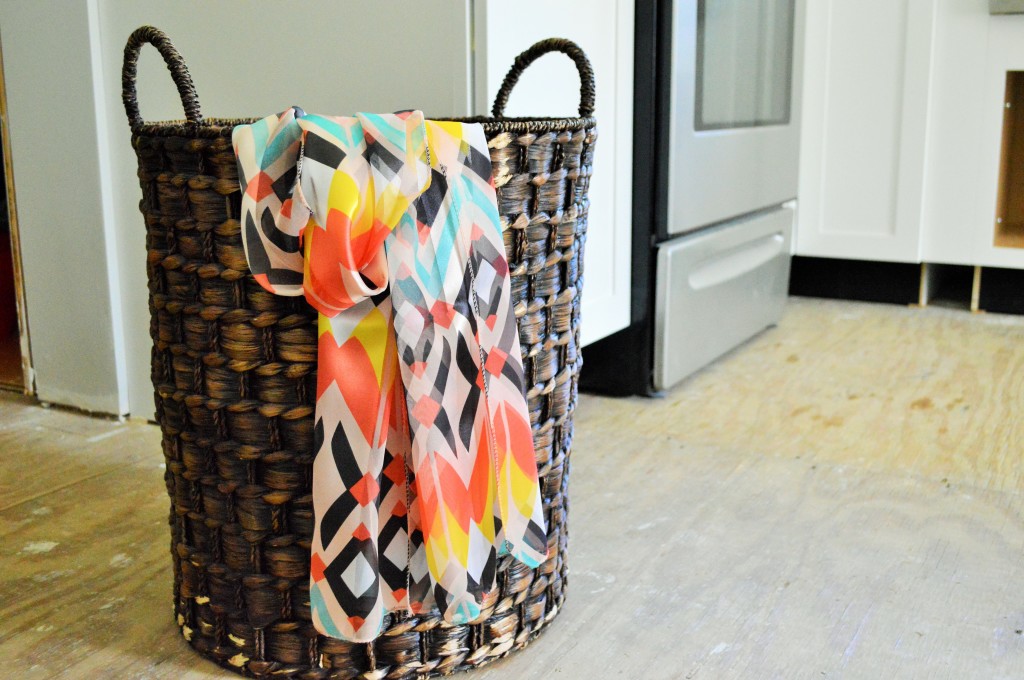 (And yes, I do take photos in my kitchen in an attempt to spend as much time as possible staring at my new counters.)
We also spent Friday night at a work event/party for Wyatt. Sometimes, I take for granted how smart he is, but listening to a bunch of his coworkers brag on his skills was really fun for me.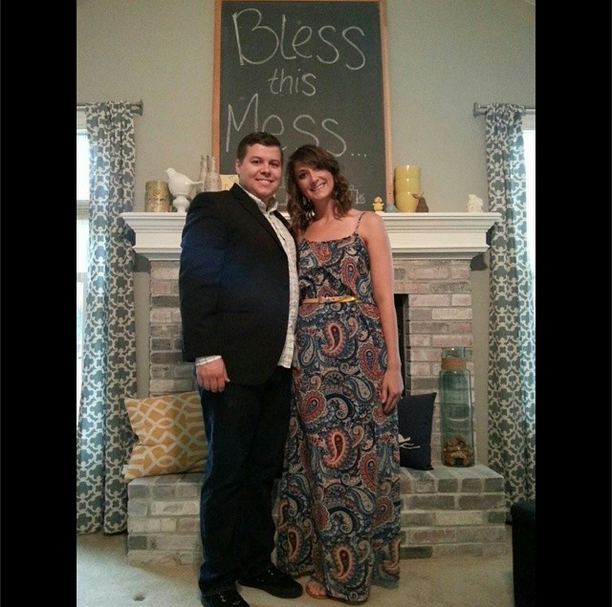 And we got to dress up and eat fancy cocktail food (CHEESE! HUMMUS! CHOCOLATE MOUSSE SERVED IN A TINY GLASS WITH A TINY SPOON! I MUST EAT ALL THE DELICIOUS THINGS!)
Of course, while working the fair, Wyatt and I had the chance to cross another item off our Summer Bucket List. Fair food! (Funny how life sometimes gives us the chance to eat radically different foods in quick succession. I went from prime rib at a party to fried dough on a stick…life is a wonderful thing, huh?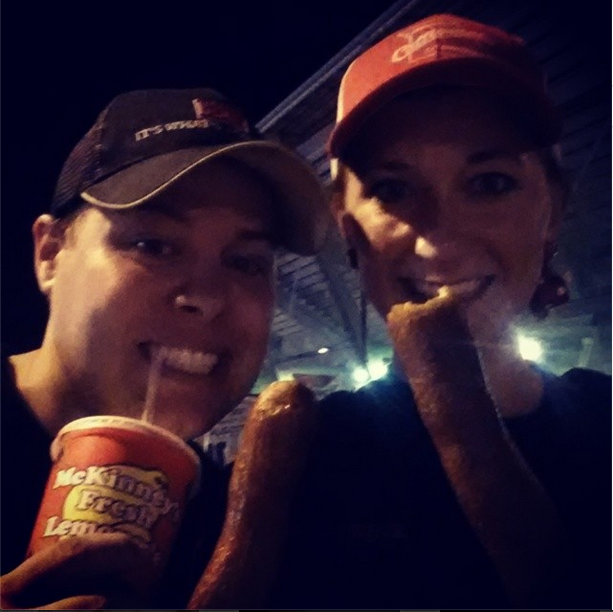 Now, it's your turn to tell me what you did over the weekend? Did you eat corn dogs and drink lemonade? Did you stand on concrete until your feet and back and knees ached? Did you cook and serve thousands of steak dinners? Oh wait, that was our weekend…