This weekend, we did something pretty unusual. We went to a family picnic with Wyatt's family. And if that wasn't unusual enough (cheap joke–sorry, guys!), the reunion is for the 4000+ living descendants of the Katherine and Henry Meiners family, of which Wyatt is a fifth generation family member. Sheesh. 
(I've often joked about Wyatt's family being really big…now you see I'm not really entirely kidding when I say that!)
Anyway, every two years the family holds a giant picnic where people can come gather and meet each other. It was originally started so that no one would accidentally select a spouse from the large, often-unknown extended family. It's a funny concept, but in reality, it was a necessity I suppose.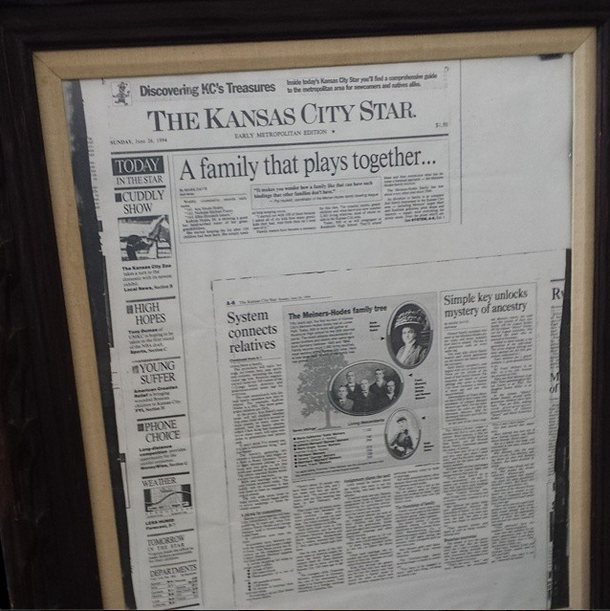 So, we went and braved the heat and actually had a good time. It was fun to meet some of Wyatt's dad's family and see him interact and share stories with people he hadn't seen in years. Even though Wyatt didn't want to do the egg toss with me, and then he got kicked out for not having a female partner…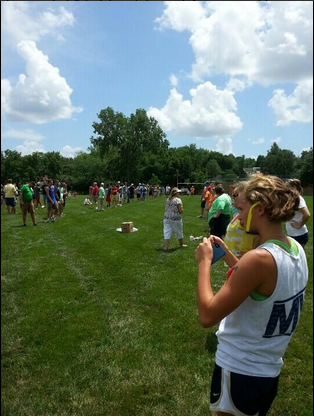 We also spent some time this weekend watching U.S. World Cup soccer. (That tie was heart breaking!)
And, of course, working on the kitchen. There's a post coming soon about the most recent demolition we did. Here's hoping we're almost tearing things out so we can start putting the new stuff back in!
What about you?  Ever been to a giant family picnic? Ever been to THIS giant family picnic? Maybe we're even related!?