I already shared about the little gallery wall I created for over the crib in the nursery using Ikea frames and a couple things from Target. You can read more about that here, and find links to some of the free printables I created.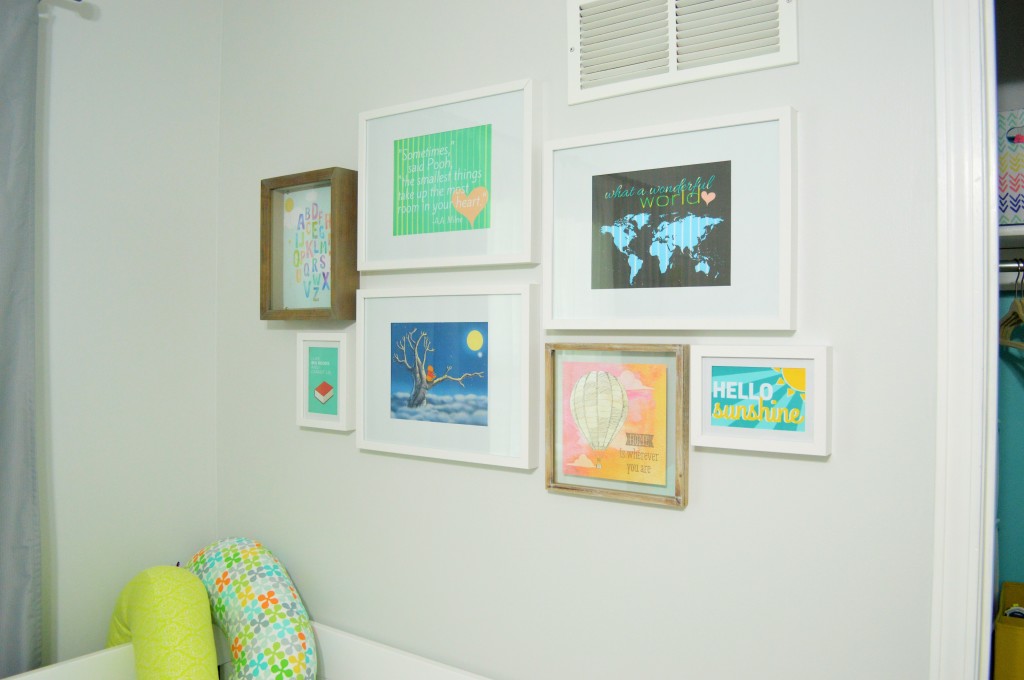 On another wall, I really wanted to hang a few of these awesome vintage Mary Poppins lithographs (I think that's what they are?) I found in a box of random old papers and books from my grandma's attic. I assume these came with a movie, book, or game purchase at one time. Or maybe my grandpa just got them with a box of random toys and such from an auction. That's also entirely possible because he did love buying boxes at auctions. I found them one day while sorting through some old boxes and my grandma kindly said if I wanted them, they could be mine.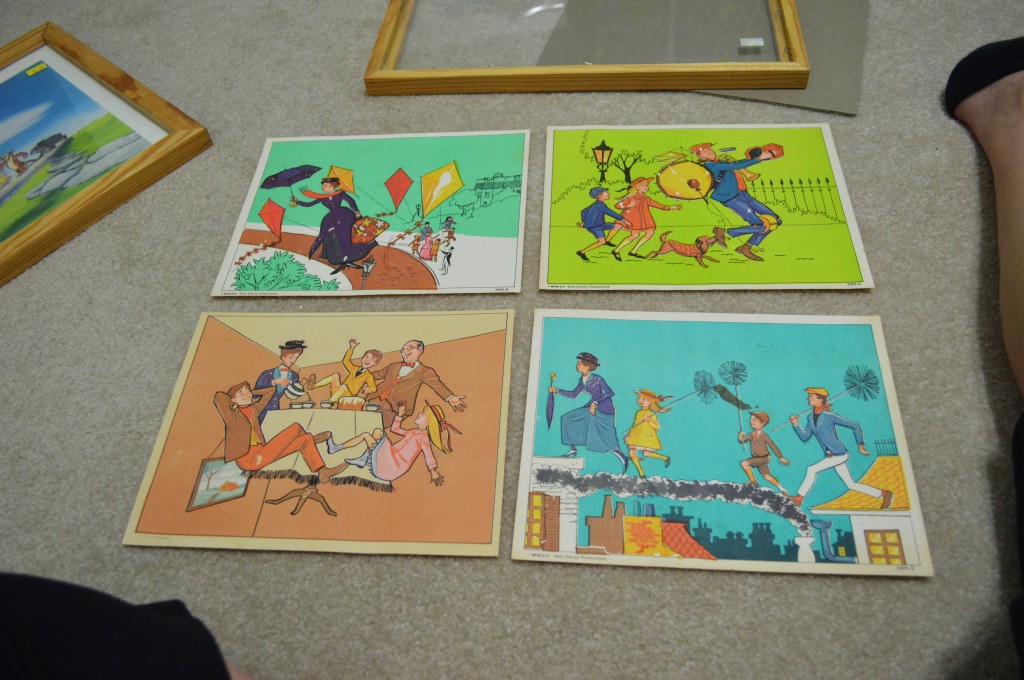 They are a little damaged with some stains and some missing ink, but Mary Poppins in my favorite Disney movie and these were perfect for me to have. The colors were still really vibrant and perfect for hanging in a nursery.
So, they are doubly special because not only are they Mary Poppins (and vintage!), they came from my grandparents' home. They may have even been my mom's at one time, although she doesn't really remember them. I did a little research but couldn't find anything similar online, but I'd really like to know more about them if anyone of you smart readers has seen them, or something similar before.
We picked up some cheap frames at Wal-Mart and spray painted them white to match the other frames we used in the room. (Wal-Mart didn't have any white ones in this size.)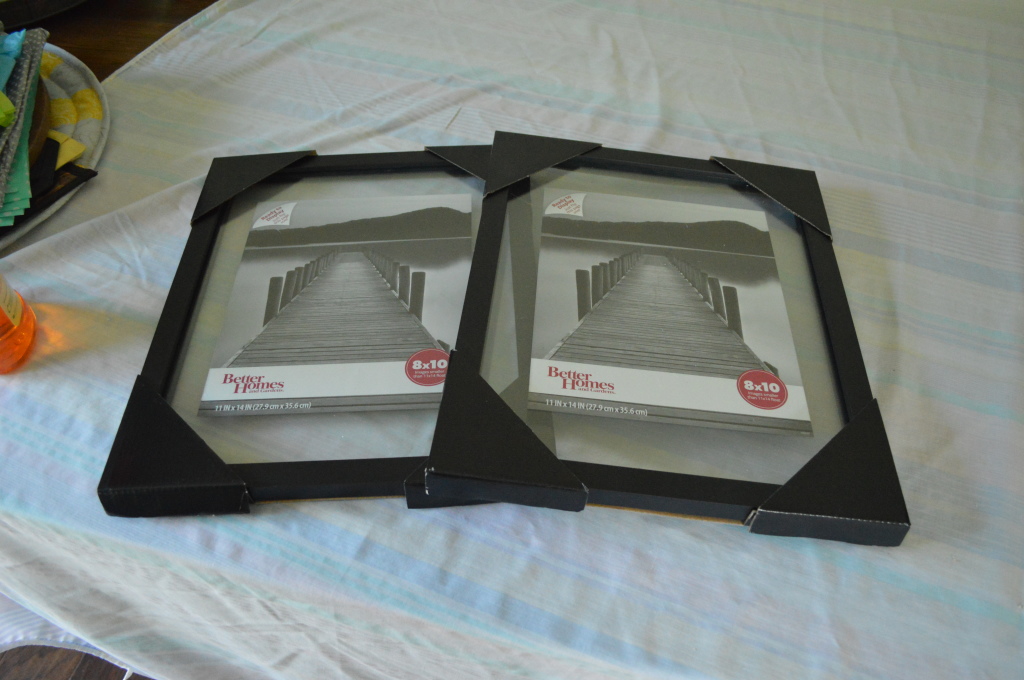 Wyatt was in charge of the spray painting since I'm still breathing for both Beanie and myself.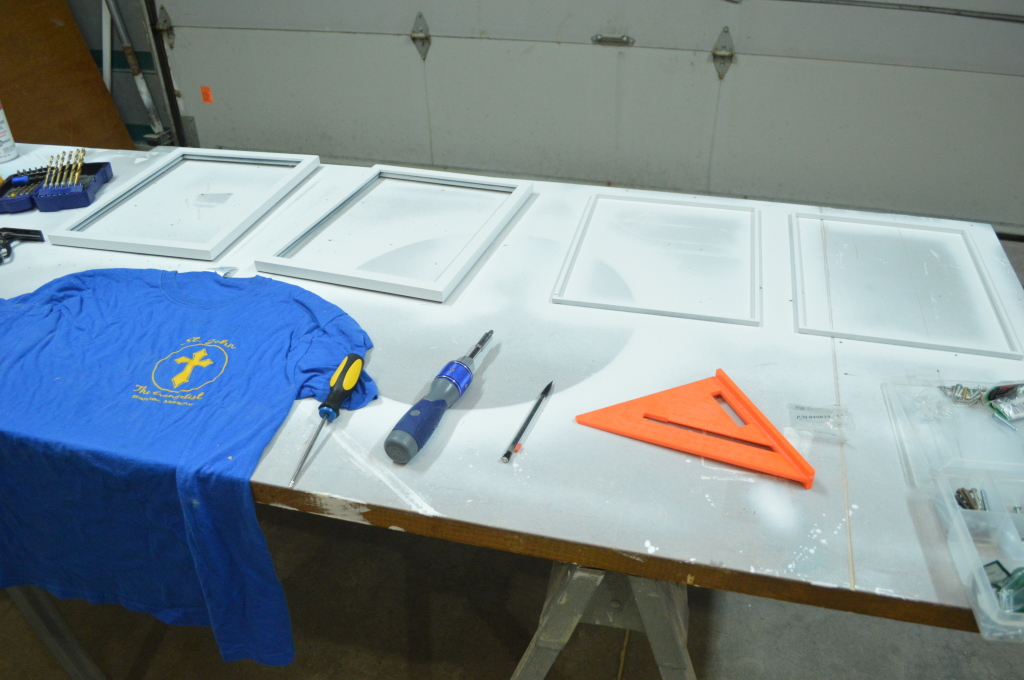 I like that the matting is just the clear glass so the wall shows through the frame, even though that makes it more difficult to work with. I've found that creating a template to work on helps get the print perfectly centered in the frame because you can see through the glass to line up the edges to your measured pattern.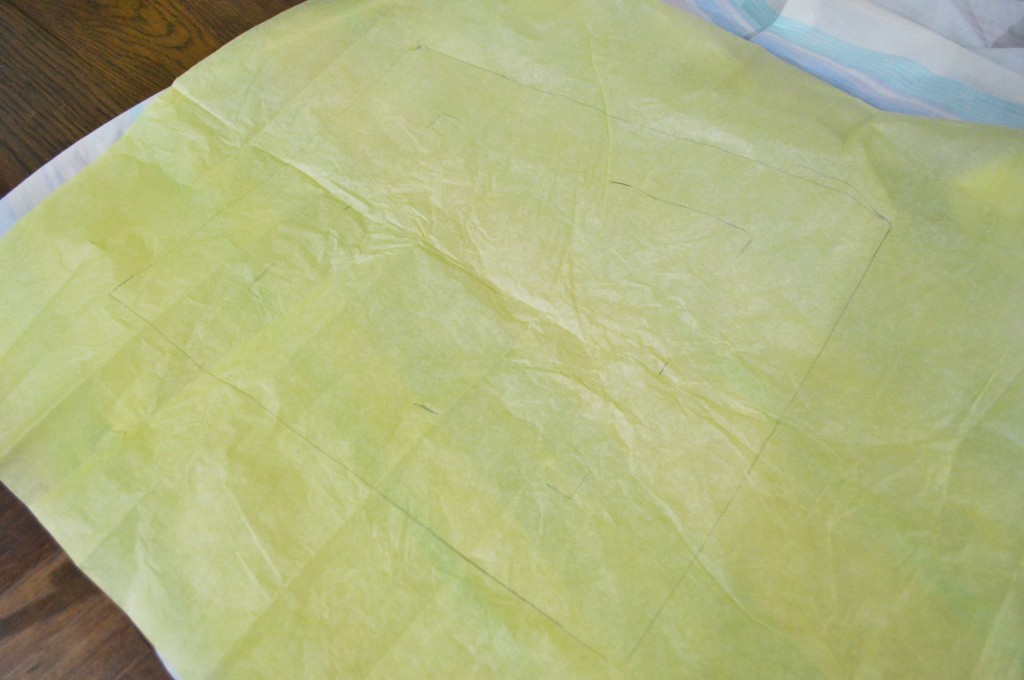 Of course, you also have to have Windex handy and wipe each pane of glass (inside and outside) after handling it to avoid fingerprints. Wyatt wasn't a huge fan of this process, but he was a willing helper.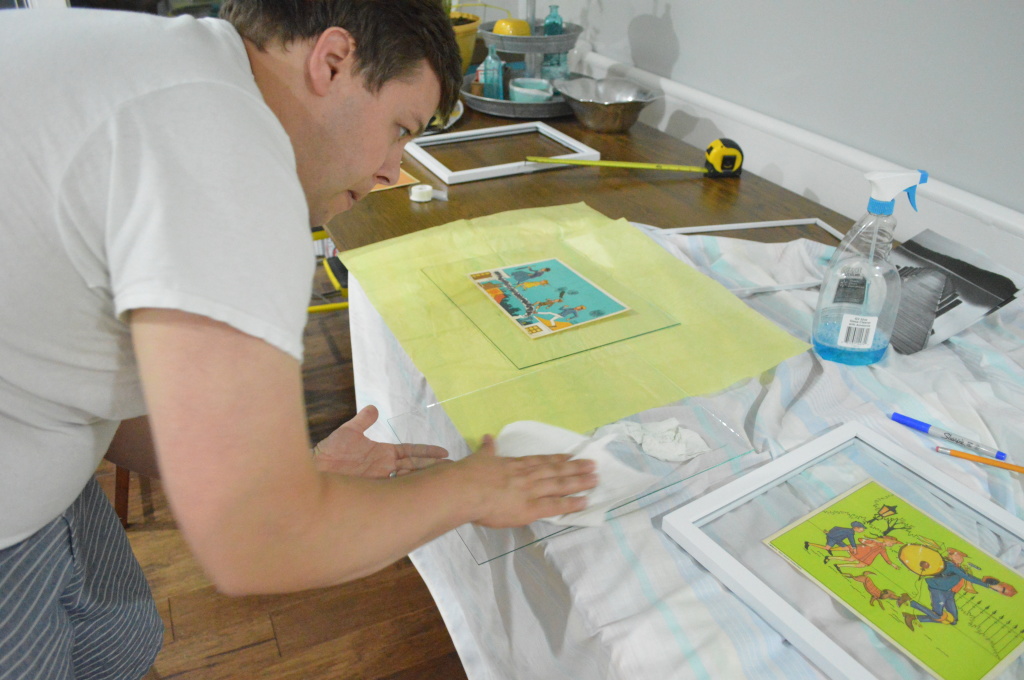 Finally, we got them hung, perfectly even, using my toothpaste trick for hanging artwork, and I think they add a perfect little touch to that corner of the room.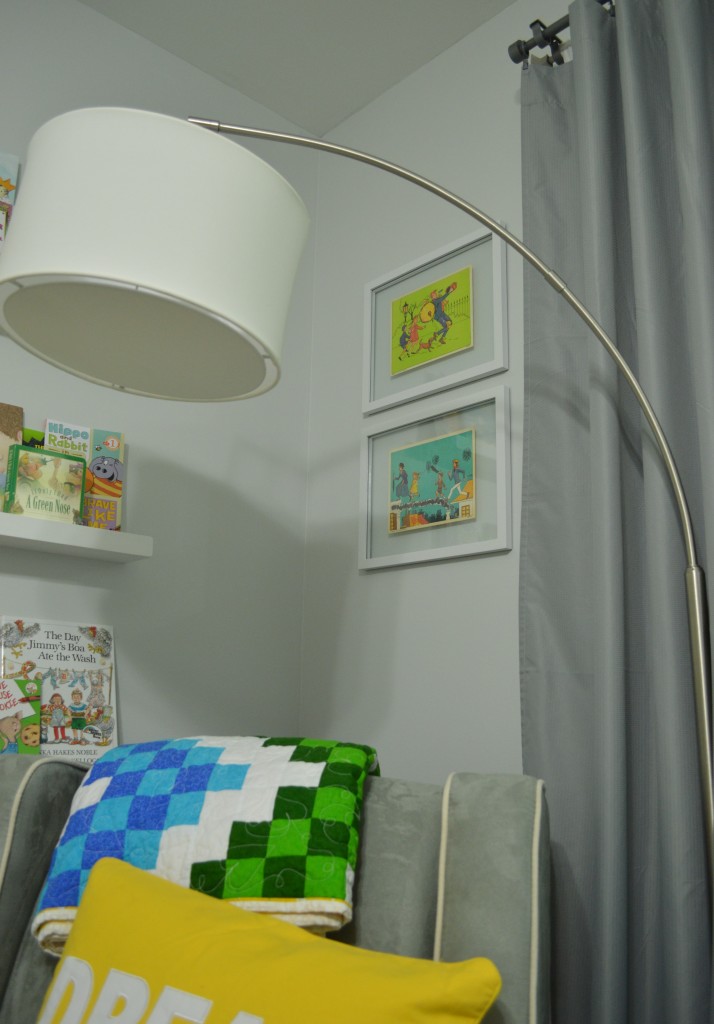 Wyatt was hesitant to add too much to the walls because he didn't want to take away from the books as the big feature wall in the room, but I didn't want bare walls for the rest of the room, either. I think it was a nice compromise to just add art to a couple of the blank spaces, leaving some as they were.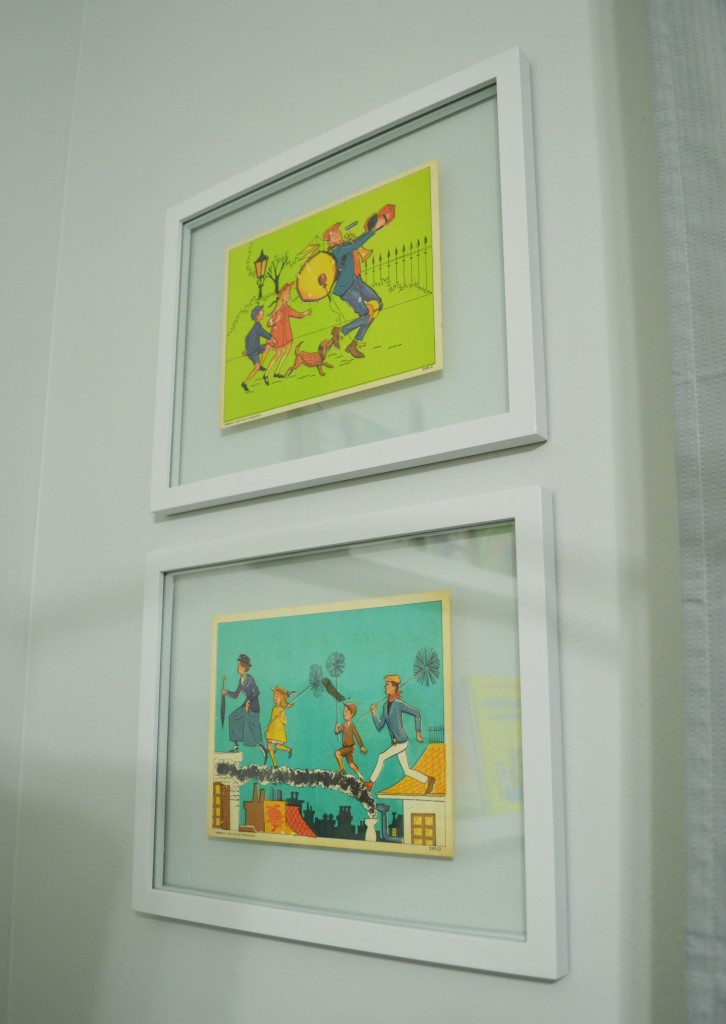 We're so close to being done with this room. I honestly have to admit I wasn't sure we'd finish in time, but I guess we might! (Depending on when Beanie arrives, of course.)
Ever found some vintage treasures in a relative's attic or basement? This is one of my most favorite finds, ever! I'd like to hear (or see) some of your treasures, too!