I saw this on Pinterest last year and fell in love. Of course, we didn't have room for anything like this in our apartment so I had to wait. When we bought our house, which had a fireplace (Actually we have two, but I haven't even started thinking about the one in the basement yet), I knew this was at the top of my list for Christmas crafts.
Here's how my version turned out: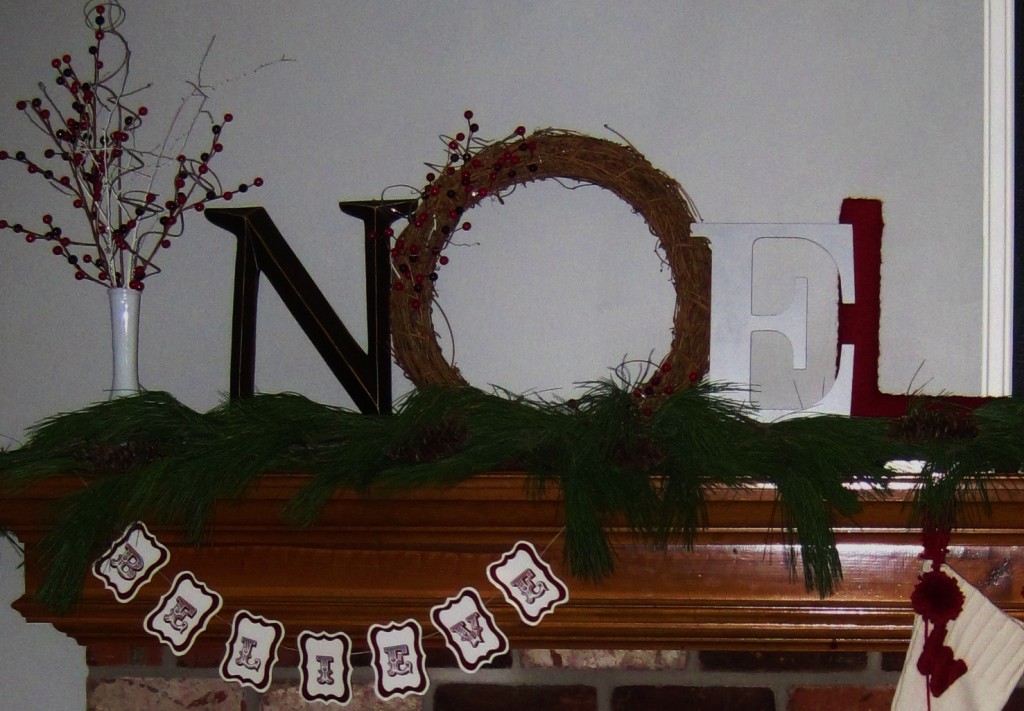 For the "N" we took an easy route and just bought a metal letter from Hobby Lobby. The "O" is the same wreath I had on our mantle in the fall but I added the red berries to festive it up a little bit.
The "E" was a cheapo wooden letter from Hobby Lobby that we just spray painted silver.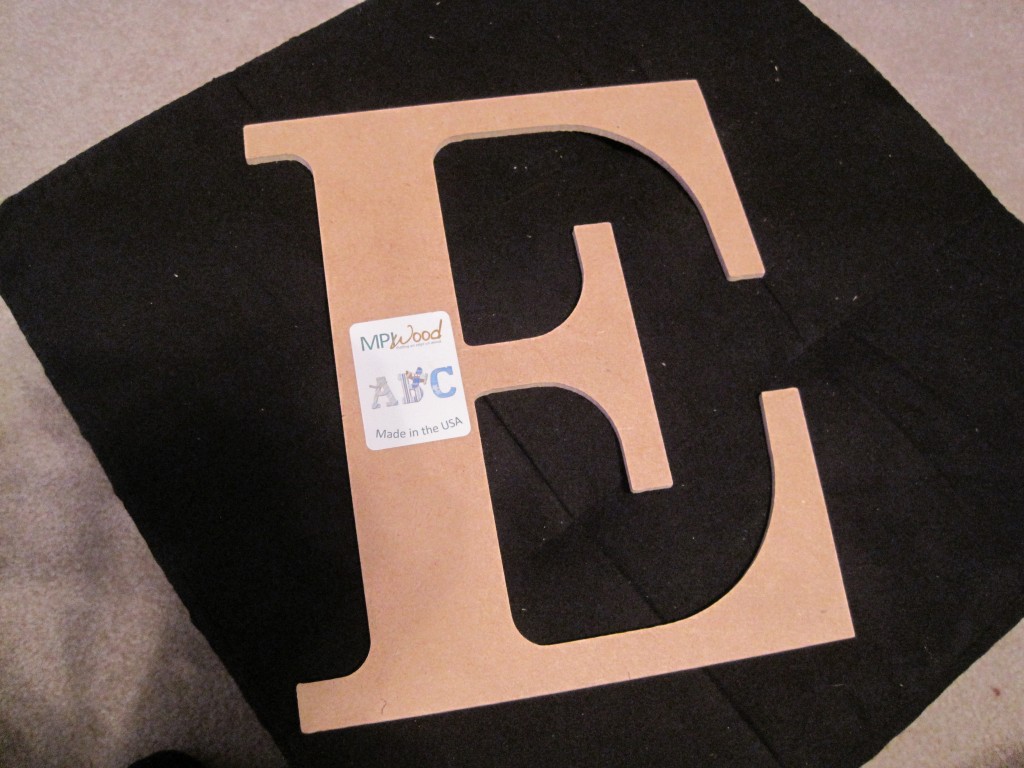 The "L" was my favorite, though. We used some scrap wood from some of Hubs' projects and just taped them together with masking tape. (Use plenty of tape, but since this was an "L" and not an "S" or something like that, it was super easy to make it super sturdy.)
Then, just grab some yarn and start wrapping.
It's easy if you plan a little ahead of time. For each side, you want to wrap long ways first to cover the ends.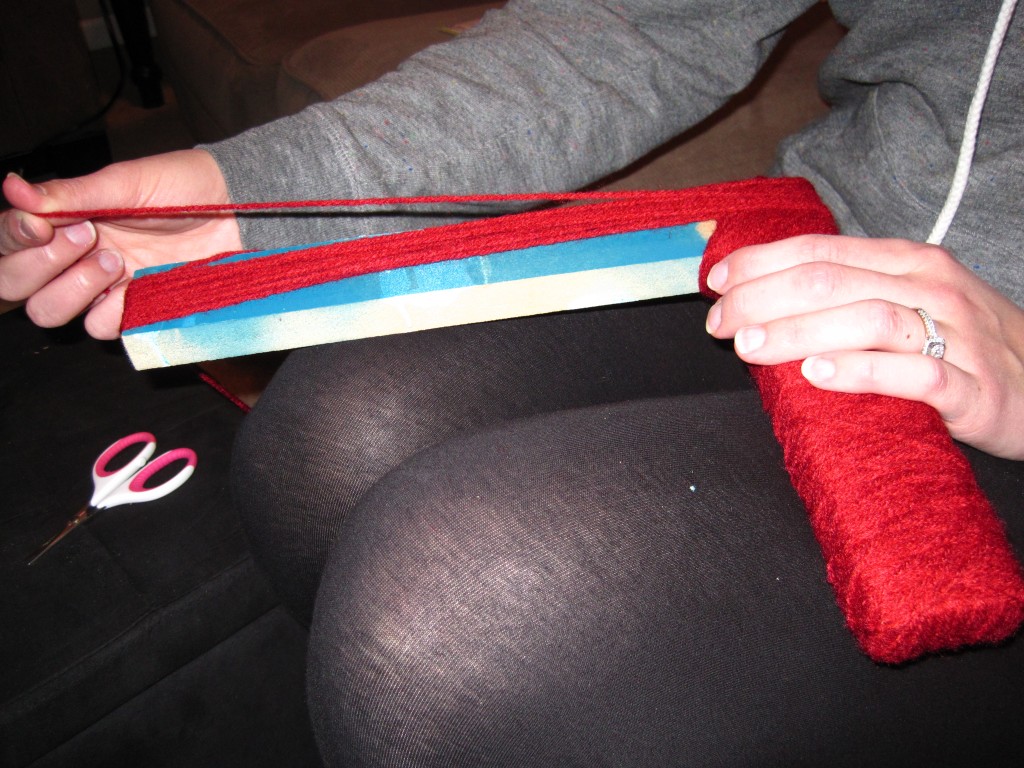 Then you can warp around the letter.
I did this using all one piece of yarn, but I'm sure you could easily stop and start with more than one piece. It was super easy since this was an "L" and not an "R" or something. When you get to the end, just tuck in the little piece and you're done. No glue necessary.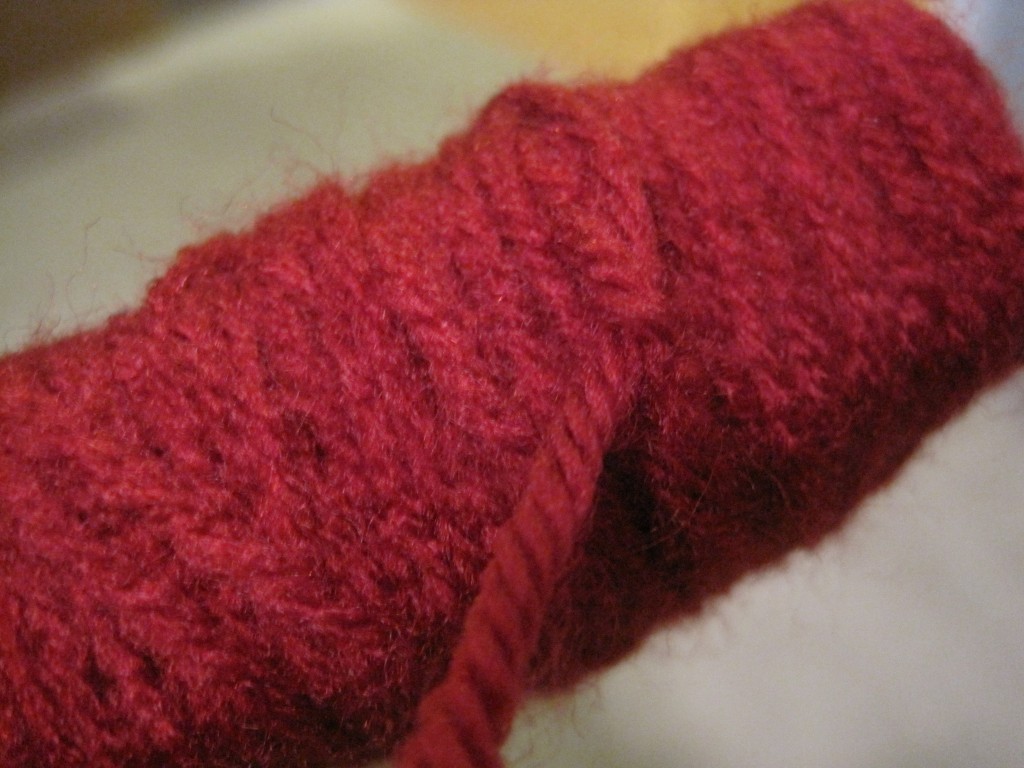 And here's the final look how it turned out on our mantle: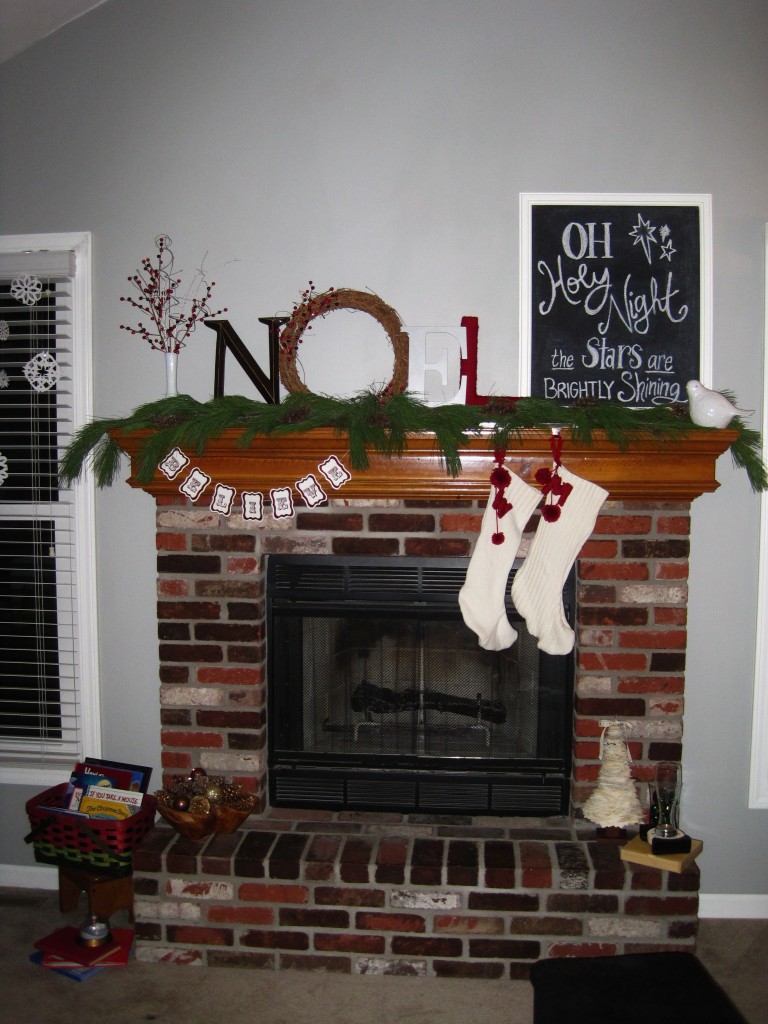 Oh, and stay tuned for a post on how I dressed up our stockings.
What do you think? Any tips for how to make this easier for other, "harder" letters?