It's time for a little living room update to share our Valentine-spirit. I've never really done a lot to decorate for this holiday because Hubs hates pink. Plus, we've never really celebrated this day that much so I don't get too over-excited about it usually.
Still, it's nice to have a little something sweet around the house. And you know how I love my throw pillows…You see where this is going right?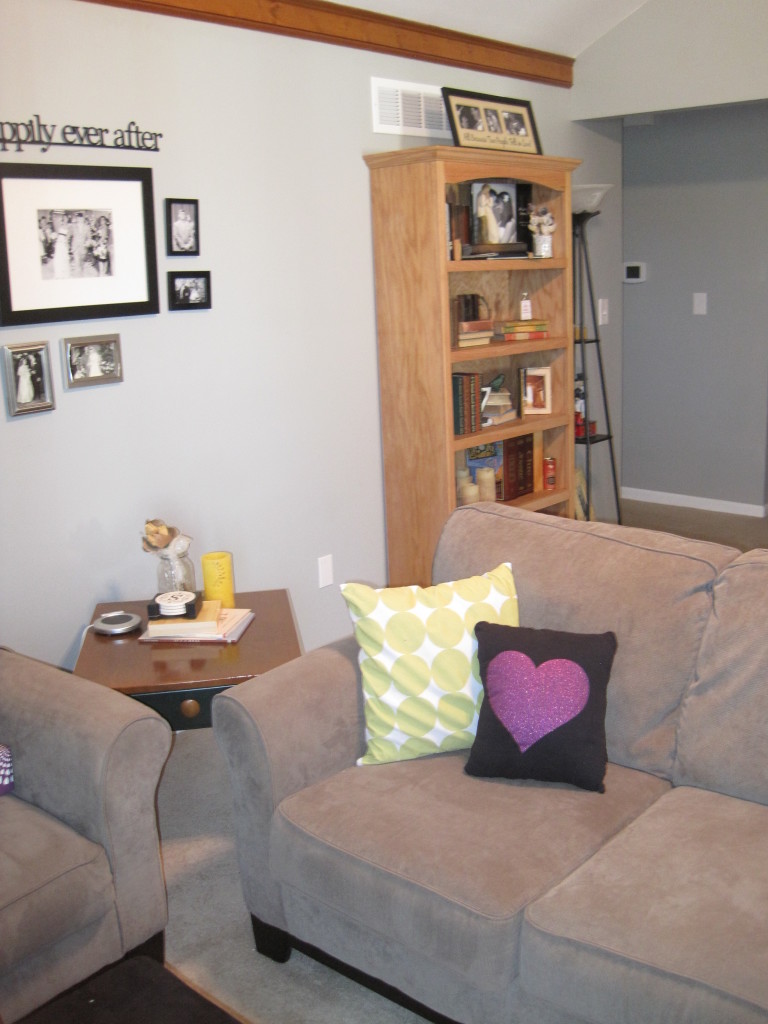 The only problem is that I don't usually get to buy new pillows because Hubs seems to think I have enough. And I agree that they are usually a bit out of our price range…which is free or really cheap.
Now, something a lot of people might not know about me is that in college, I was in a local sorority. I know I'm not a traditional sorority-type-girl, and I have to admit that since I was dating Hubs (not yet Hubs at the time) who lived more than two hours away from my college campus, I went home pretty much every weekend, which means I never got as close as some of the other girls because I missed a lot of the weekend bonding time. Still, those girls were my roommates, friends, and family for the three years I was there (I graduated early with a double major and honors, so I also often missed out on bonding time because I was in the library), we certainly had some good times.
One of those times was a dance we performed as part of the homecoming Greek competitions my senior year. As a Sigma Sweatheart, we had a big pink, glitter heart on the back of our shirts to wear that night, and I loved that shirt. Sadly, I hardly wear it now and if I'm honest, it's a bit tight anyway. Still, I couldn't just throw it out, so I decided to make it into something new and festive for Valentine's Day!
I started by cutting out a rectangle shape on the front and back of the heart. (Yes, it looks purple here, but it's really sort of pink/magenta)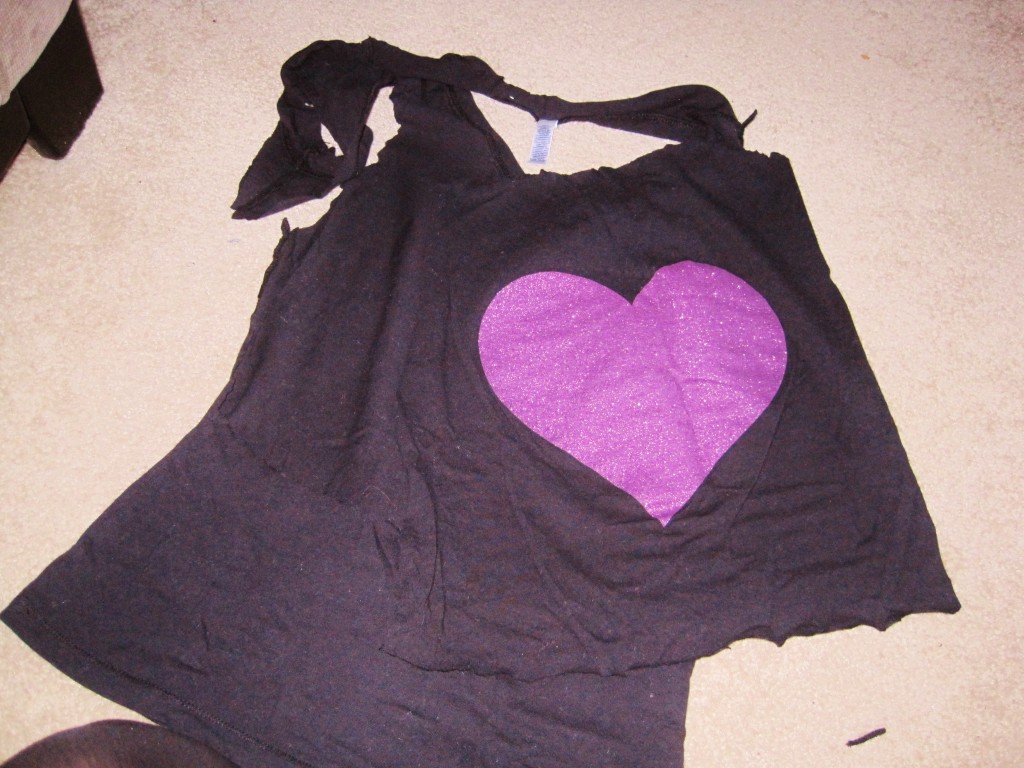 Then, I turned it inside out and sewed out the top and two sides, leaving the bottom open to stuff it with later. It's a bit small for a pillow, but I think it will work.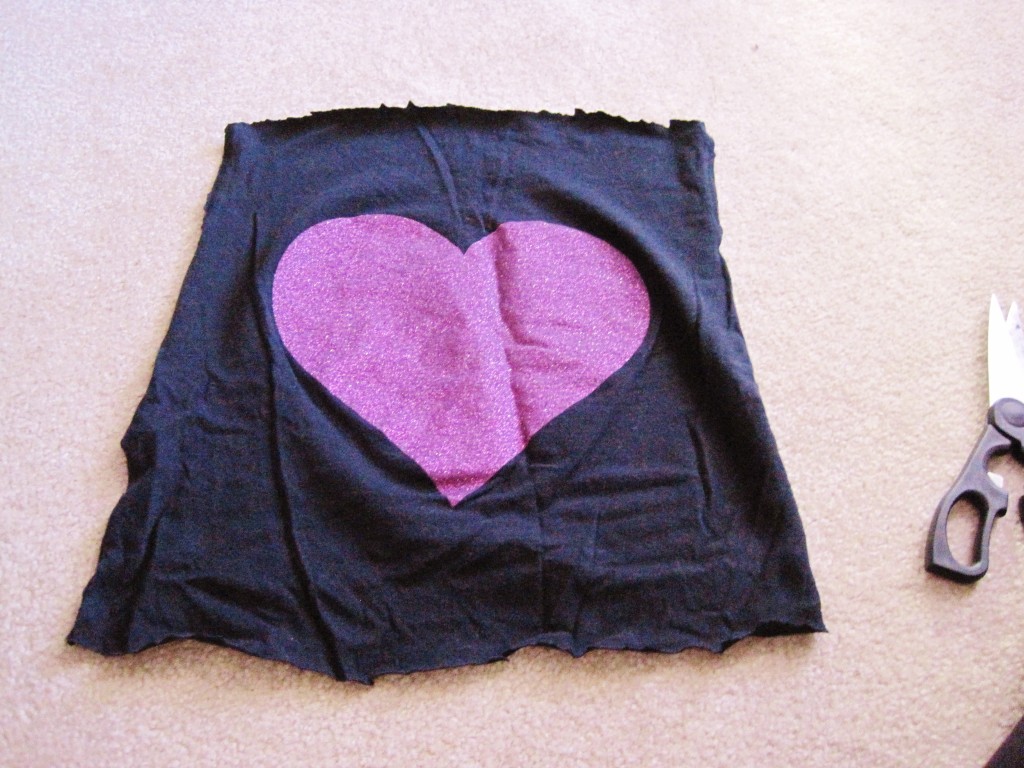 After the stuffing, stitching up the bottom, and some random stuffing fuzz cleanup on the black fabric, it was all ready to go!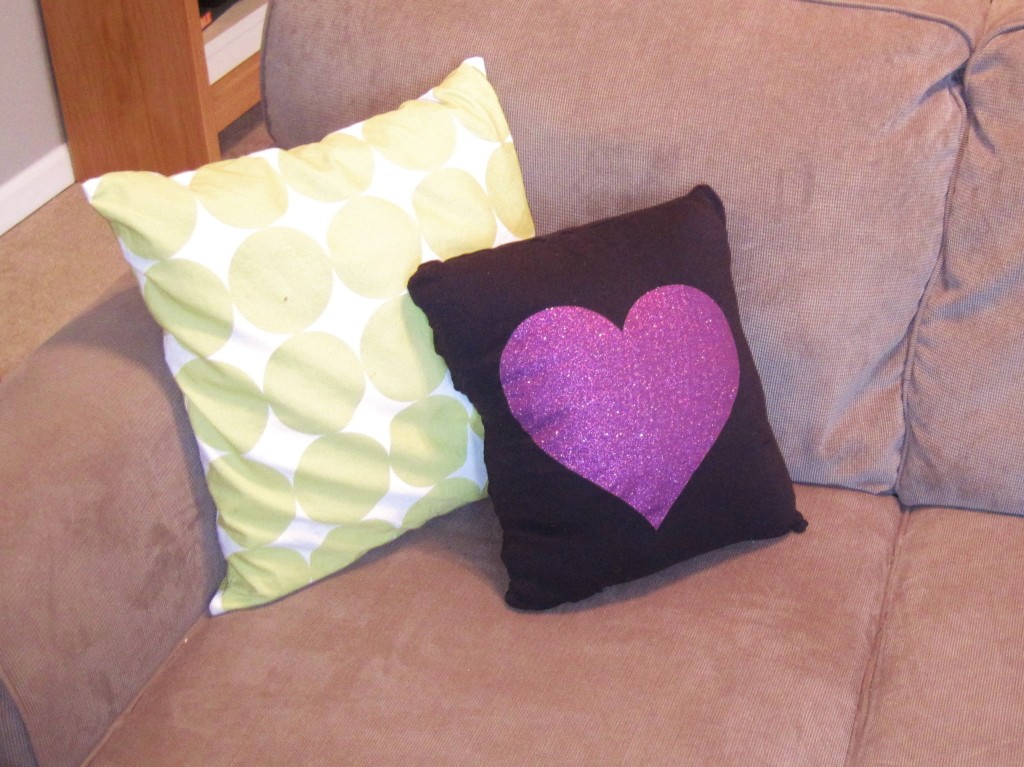 It's not much, but it makes the living room seem a little more lovey-dovey for this time of year.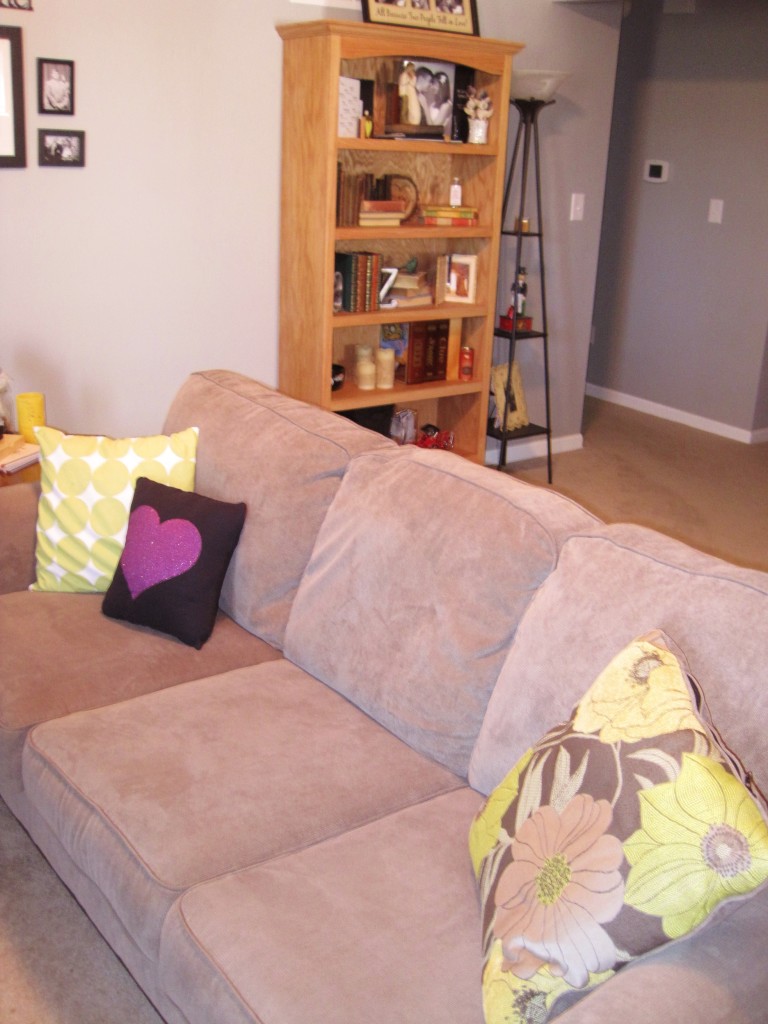 For a more in-depth look at DIY pillows, check out my Christmas version I made out of burlap, here.
Now tell me what sort of Valentine-DIY action you have going on!