Giveaway closed. Winner will be notified. Thanks!
EDITED: If you aren't interested in this particular print, as cute as it is, the prize can be subbed for any print/frame combo, here, up to $30. 
I'm a little late getting this post up, but we've now been sharing our lives and DIY adventures with you wonderful readers for three years. Crazy how time flies, huh?
In that time, we've had more than 266,000 views, averaging around 300 visits a day. Our first month of blogging we had less than 60 views a day. That's not crazy growth, but it's shocking and wonderful that you all have joined us on this journey and we're amazed and honored you choose to read along with us.
So, we wanted to celebrate a little bit with a GIVEAWAY week…so, to kick things off, today I'm giving away one customized art print from MINTED.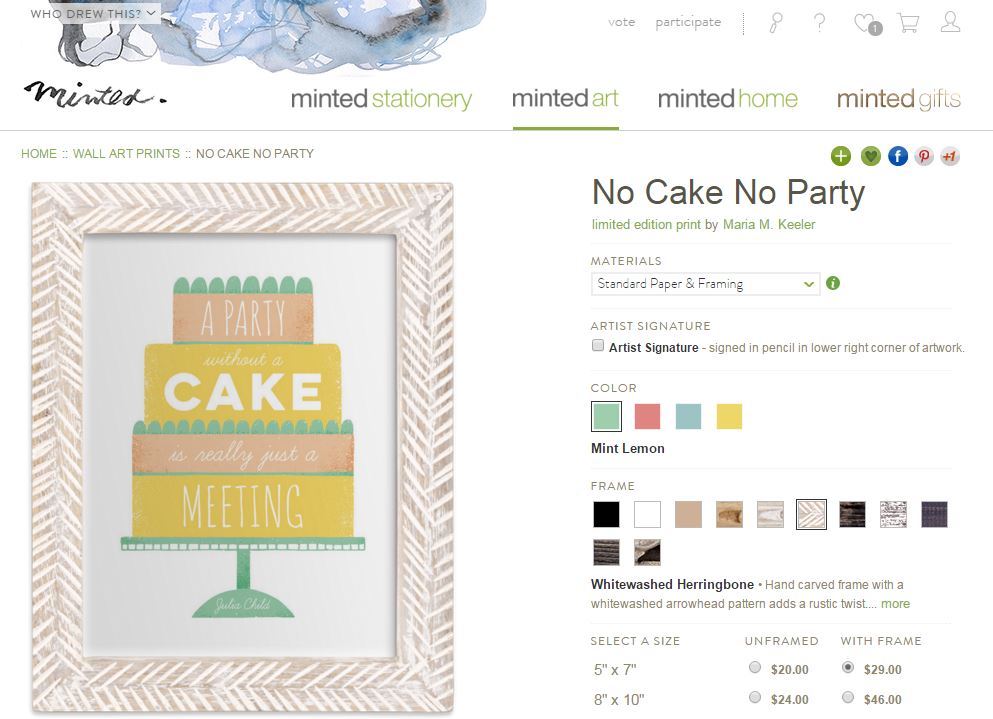 (Here's the link to the page so you can test out the color options and different frame choices. For this prize, the winner will be able to select either a framed 5 x 7 print, or an unframed 8 x 10 print.)
You'll also be able to choose your favorite color scheme (of their provided options) and the frame style (of the provided options, if you choose the 5 x 7 size).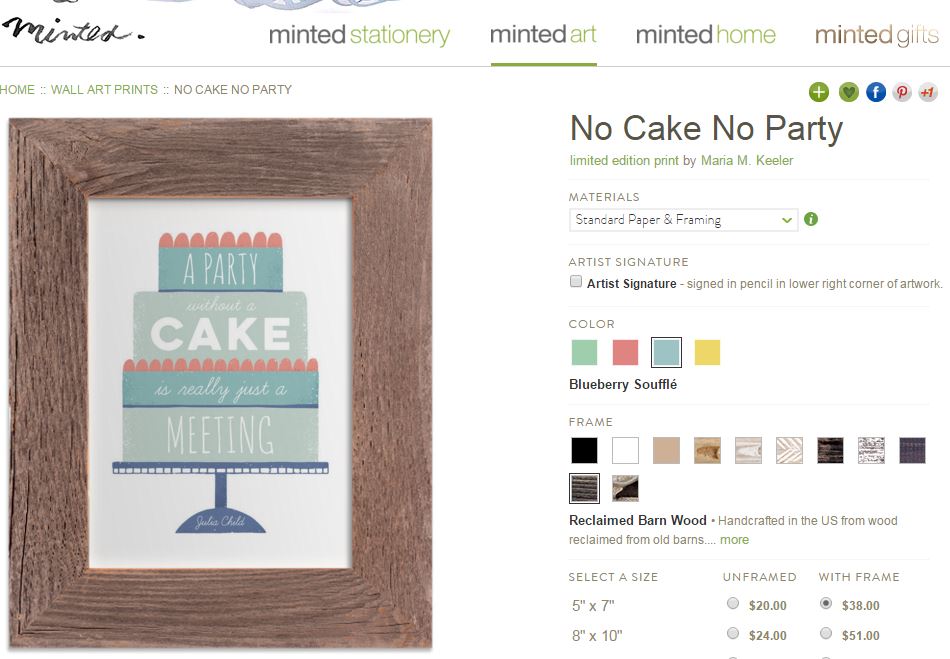 Just to be clear, this is NOT a sponsored post. I just like their stuff and think you will, too. 🙂 And this cute print is a favorite quote of mine, and just perfect to kick off our celebration week.
To enter, leave a comment below telling me you'd like to win. For an extra entry, share this post on Facebook, Twitter, or Instagram and come back to leave a comment telling me you did that (put the link to your post in the comment).
DEADLINE to enter is Tuesday, December 1, midnight central time.
Winner will be chosen at random and notified by email. If no response within 48 hours, prize will be forfeited and a new winner will be chosen. Winner will notify me of selection and I will place order and cover prize cost. Prize will be shipped to an address you provide. Prize is open to US residents only for shipping reasons–sorry!
Good luck, and thanks for reading. We're so thankful for you!
(Also, if you'd like to see more of Minted's awesome stuff, sign up using this link, and you'll get $25 off your first order of $100 or more. –I'll get a credit, too. And, they are also having a sale right now, so it's a great time to buy holiday photo gifts!)