I have recently become quite enamored with these adorable little yarn pom-poms. I want to make a million of them and drape them in garlands all over our house.
So far, I've only made one red one.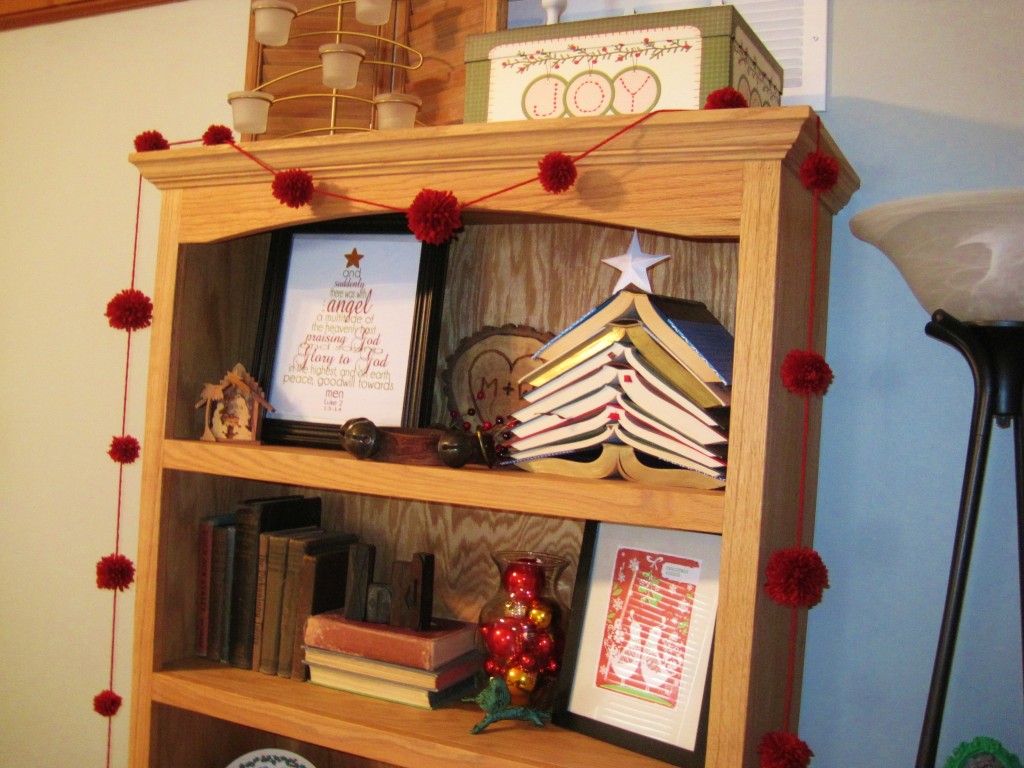 Because I'm not a crazy cat lady, however, and because I share my home with a man who probably doesn't want to live his life covered in yarn pom-poms, I'll settle for just showing you guys how to make them, as long as you promise you'll make them, too, and then tweet, email, or message me pictures of your adorable creations. Ok?
Did you promise?
It's probably one of the easiest and cheapest crafts you'll ever make. And it's not just for Christmas, I want to make them in yellow and white for summer and blue and pink when we have babies…
Anyway, the first step is to get some yarn. I had some left over from making my letter "L" for the NOEL letters on our mantle.
Then wrap 2-4 of your fingers (the more fingers, the bigger the pom-pom) with a long piece of yarn, like this: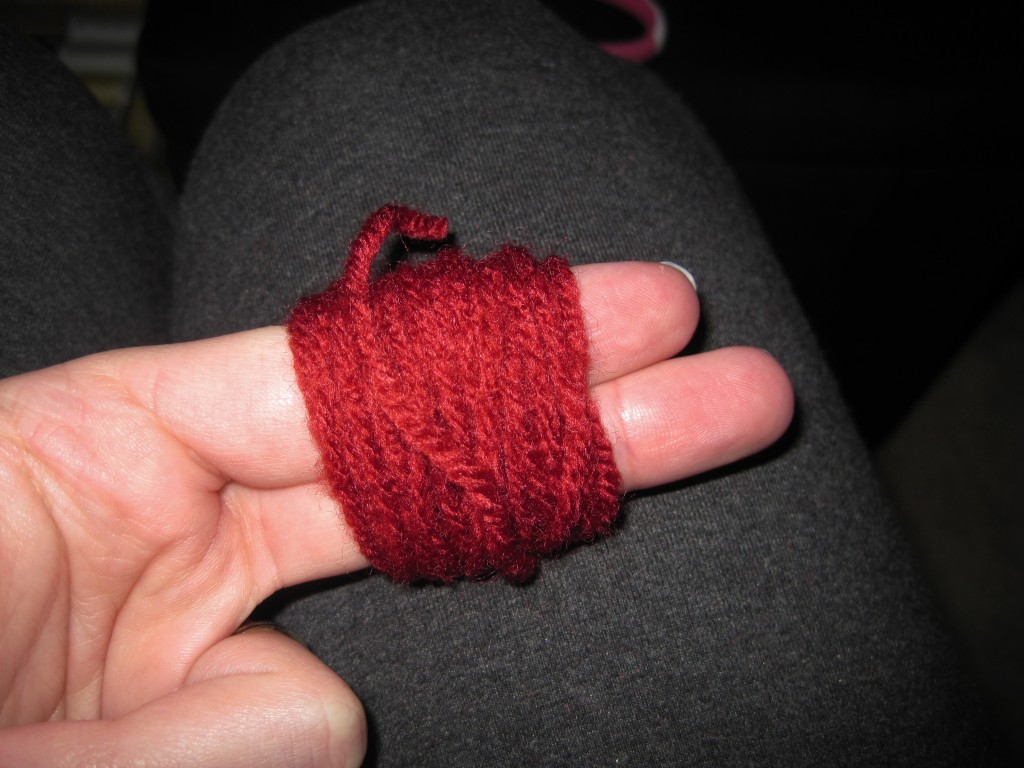 When you get to maybe a half an inch thick on either side of your fingers, you can stop, cut the yarn, and tuck the end inside the bundle.
Then, cut a piece of yarn about 8-12 inches long and tuck one end in between your first two fingers, up by the knuckle. If your fingers are tight together because of all the yarn, you may need to use something to push them through, like your scissors. (If this scares you, try a pencil or the end of a little spoon or something.)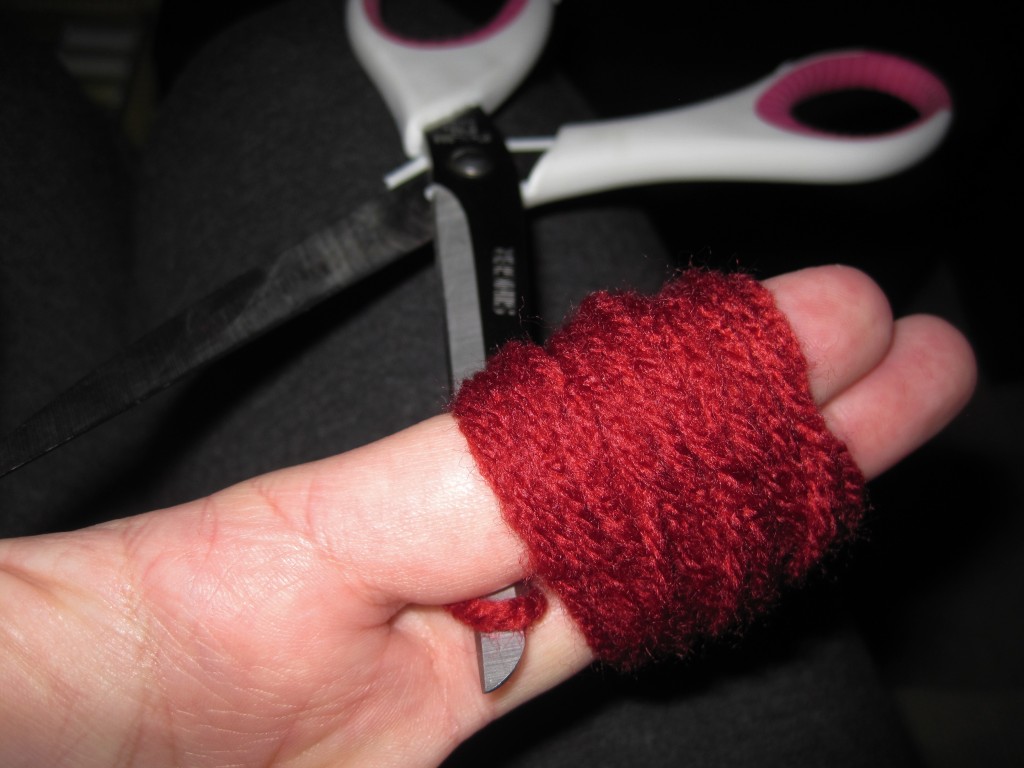 Then tie the two ends together really tight by double looping one around the other, like this: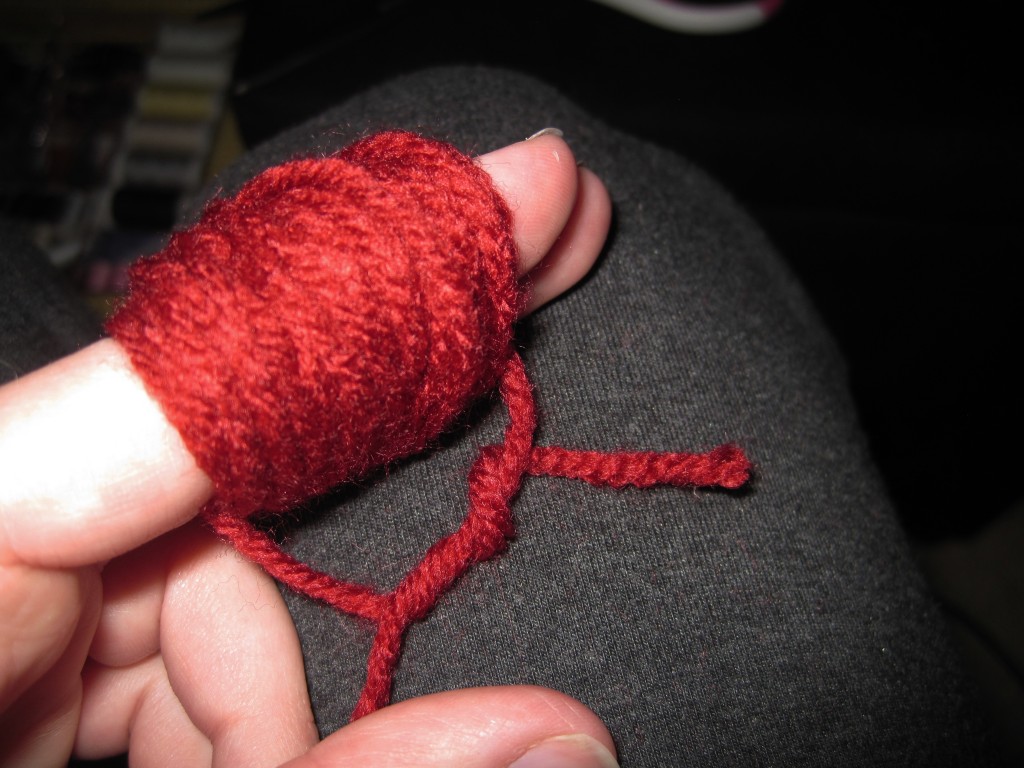 You want to pull it just tight enough to hold, but not so tight that you can't get the bundle off your fingers. Now for the "tricky" part. Slowly and carefully slide the bundle off your fingers and tighten the loops completely.
Then, pull those ends around to the back and tie them again, you can double knot this if you want to make extra sure it will stay, but I've found it's pretty solid even without doing that.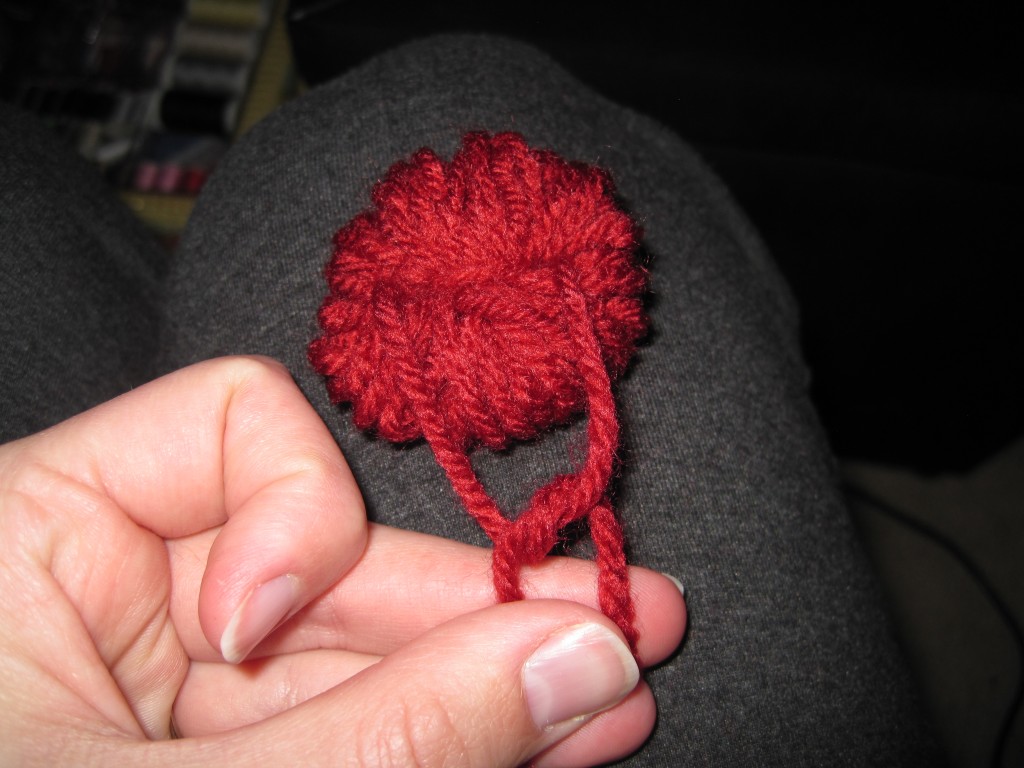 Then you have a little round jellyfish-looking thing. You want to hold the two ends of the yarn you used to tie off your bundle.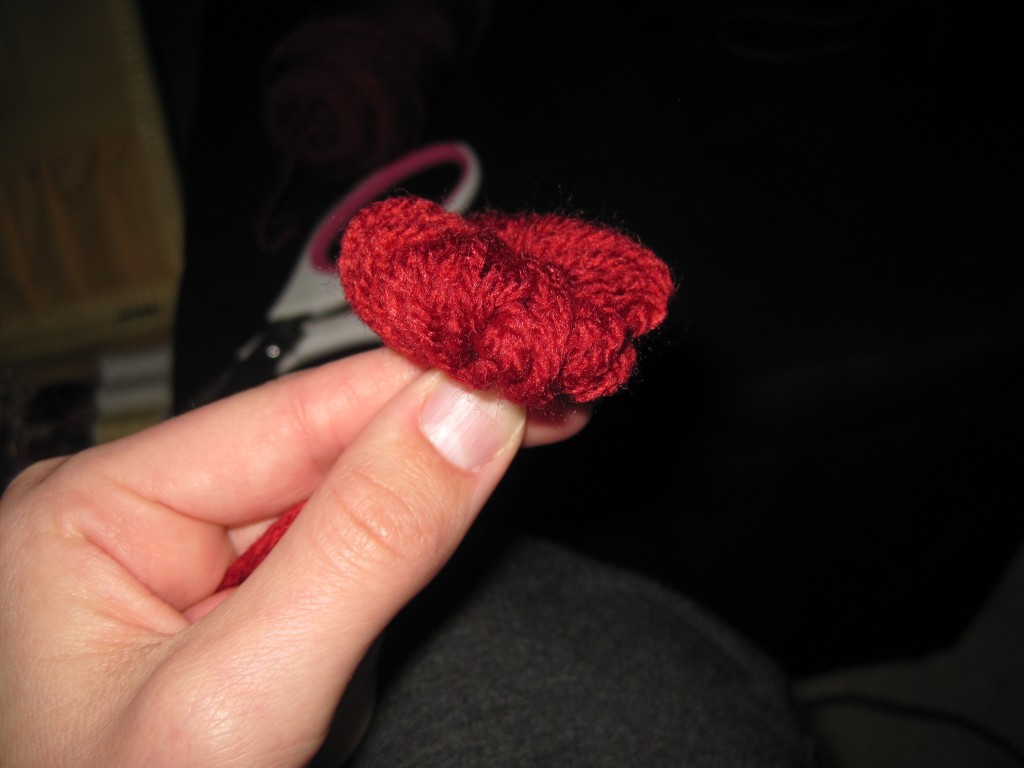 Then, begin snipping the loops to make the fuzzy ends of your puff ball, like this: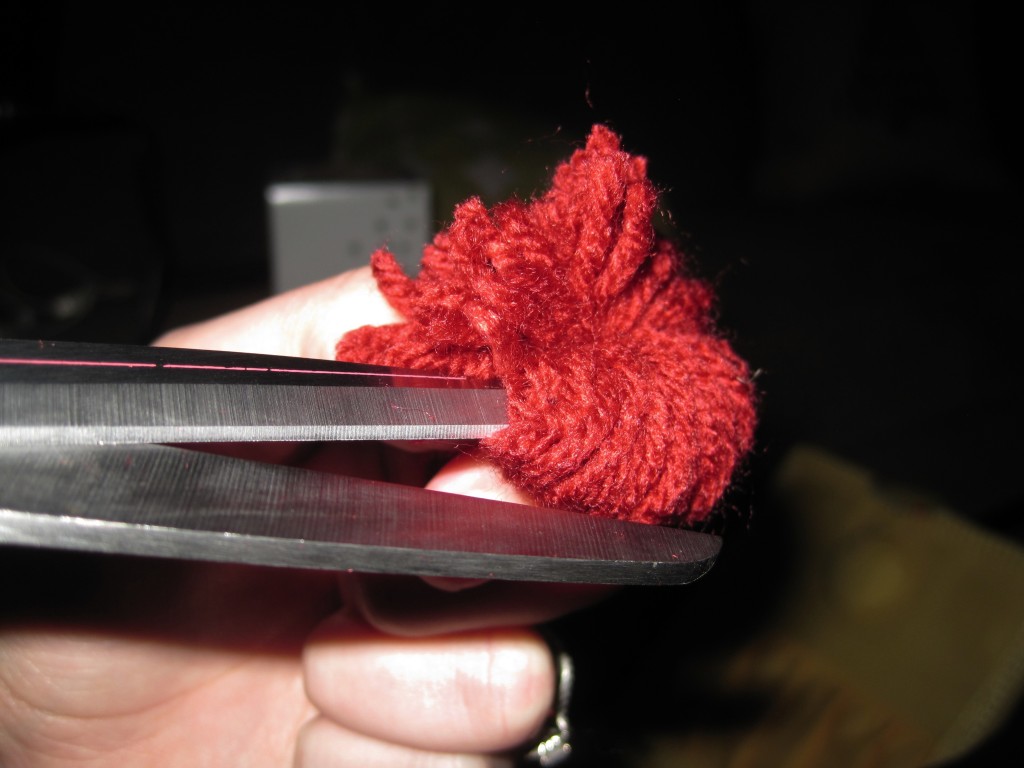 Keep doing that until all the loops are cut. It's a good idea to put down some paper or an old magazine to catch all these little yarn snippings, especially because the next step gets super messy.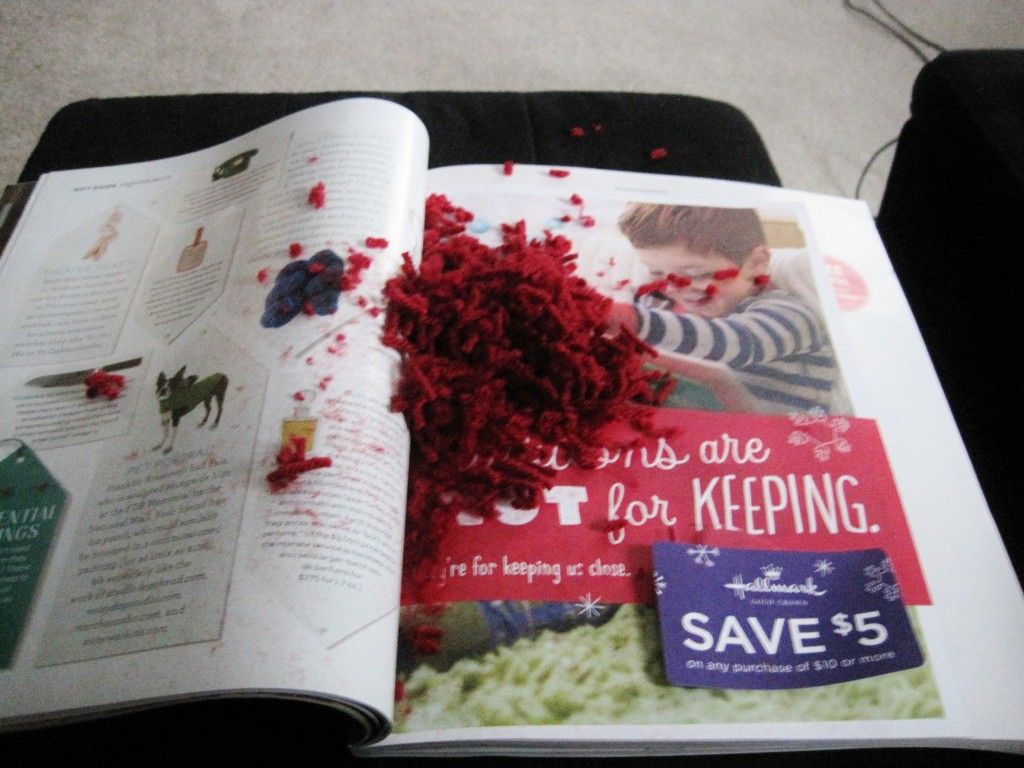 Now, it's haircut time.
Use your scissors to snip off the ends of the yarn until it gets as tight or round and smooth as you want.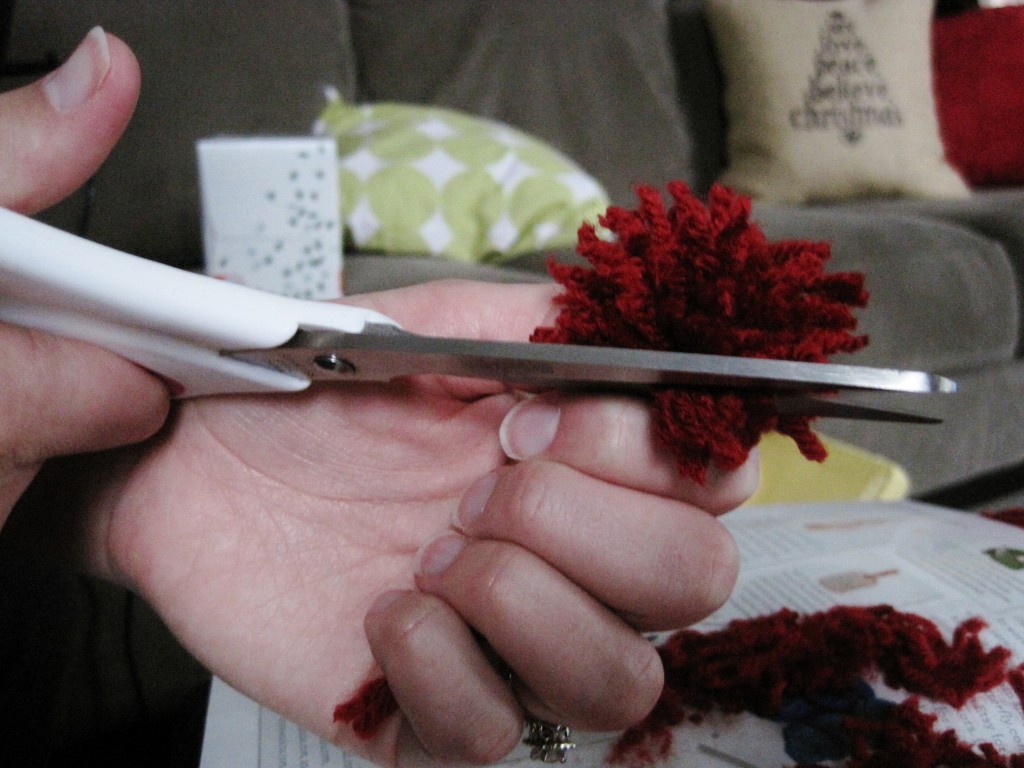 I like to leave them a little scruffy looking right now, but the time may come when I want them to be super tight and round. Just keep trimming until you get a look you like.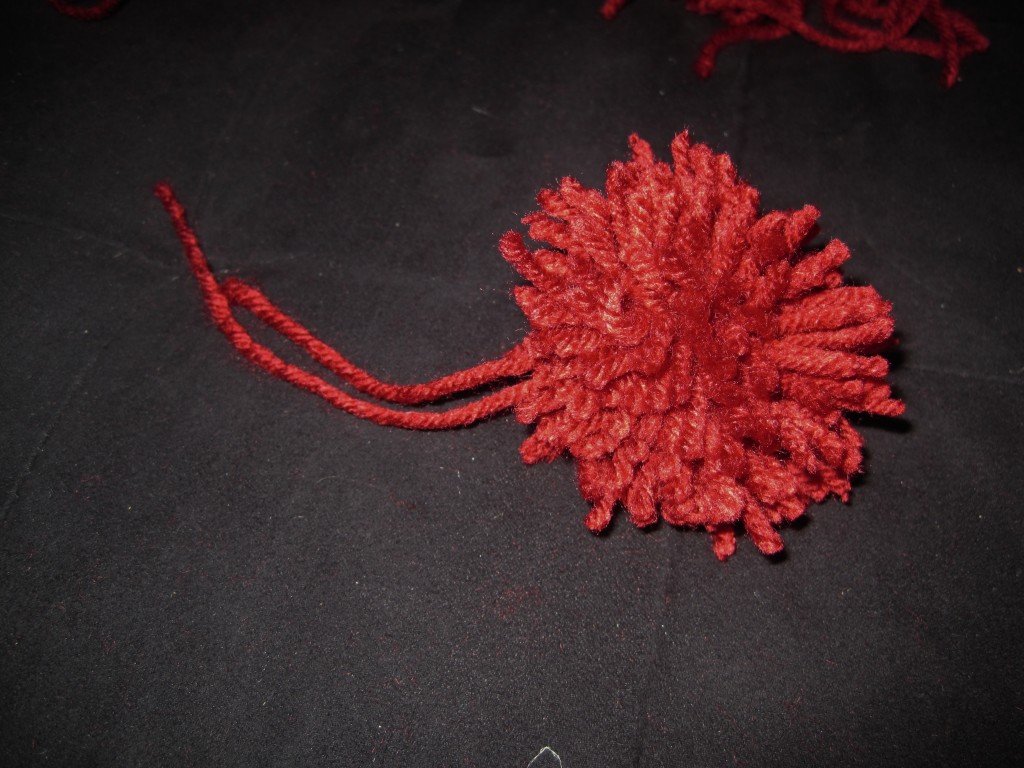 Now, at this point, you can do whatever you want with these guys. I've seen them uses as bows on presents, as ornaments, as puff balls on stocking caps, and even as flowers or wedding decorations. The sky's the limit, really.
I wanted to make a garland, so I grabbed a long piece of yarn, about 8 feet or so, and a bunch of pom poms. The hardest part of this process is threading the yarn onto the needle, so just find the biggest one you can and twist the yarn into as tight of a little end as you can and try not to get frustrated as you try to shove it through there.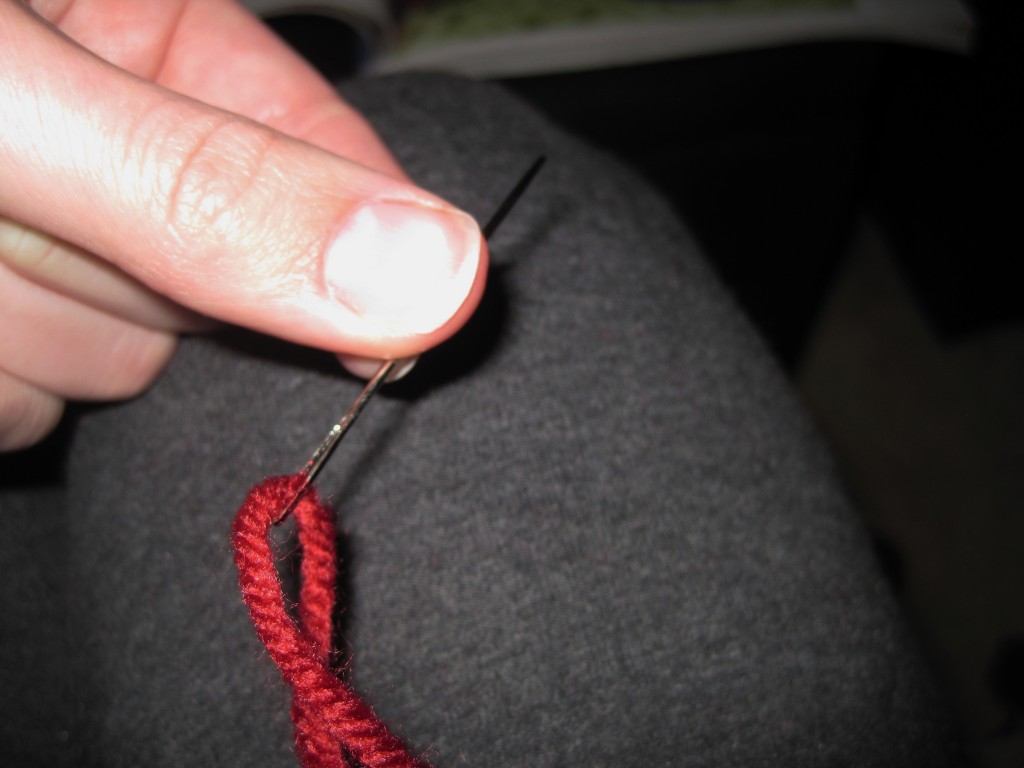 (Side note: my fingers don't look like my own in this picture, weird.)
Then, just thread the pom poms on one by one by sticking the needle through the middle of the ball and them pulling the pom pom to the desired spot on the garland, like this: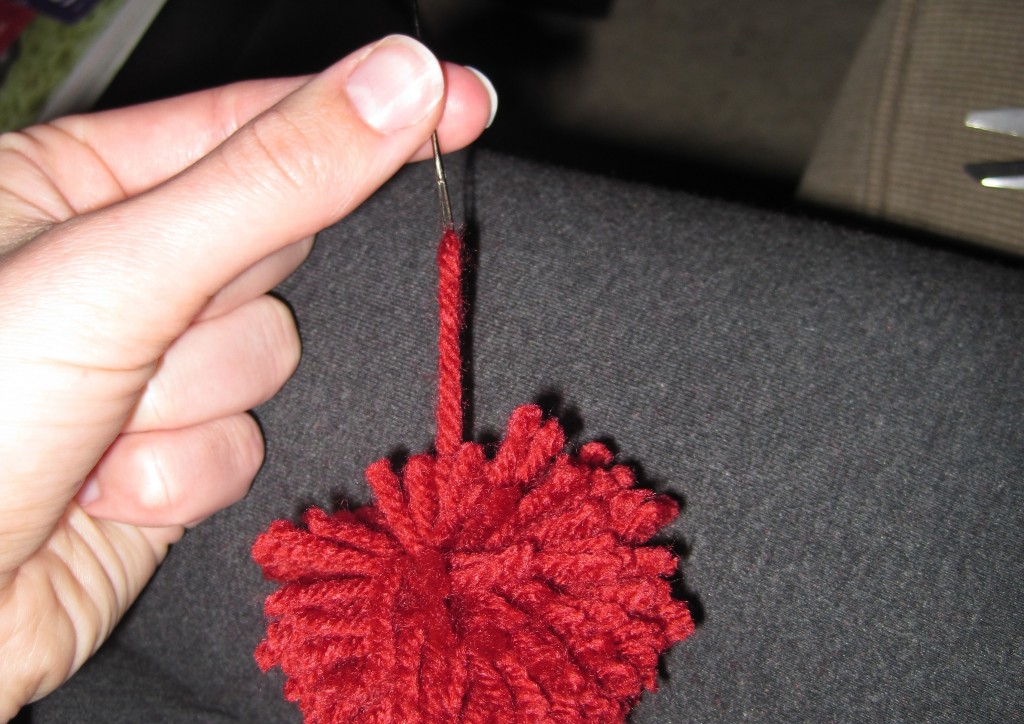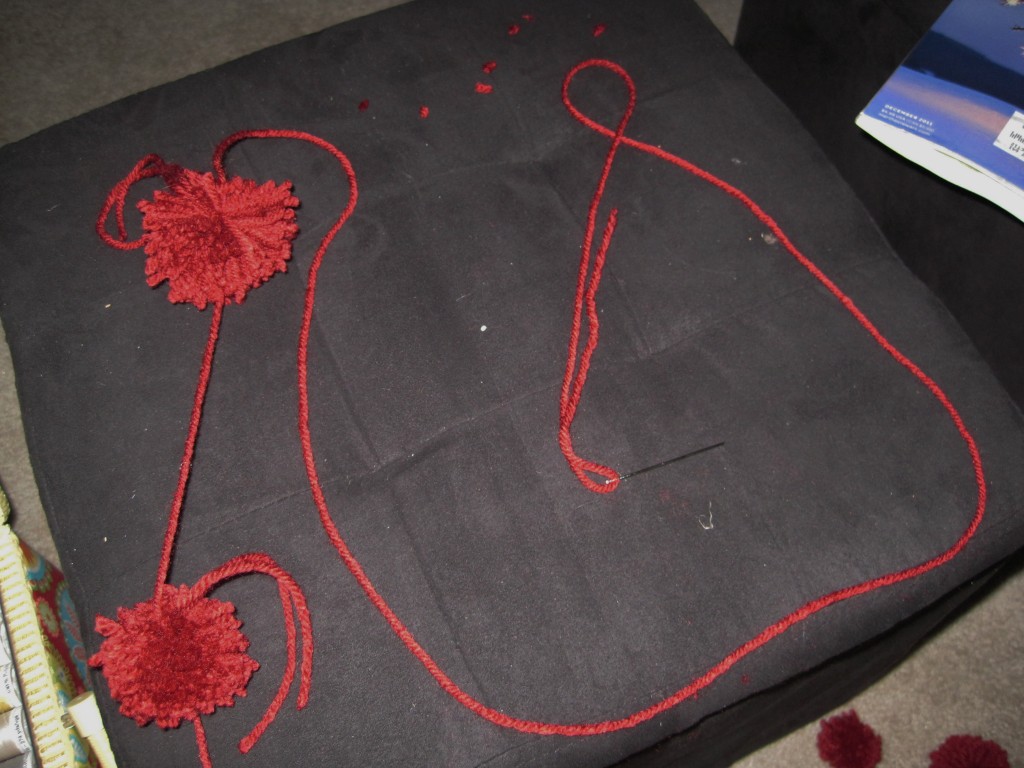 Before long, you'll have something that looks like this that's ready to be hung all over your house.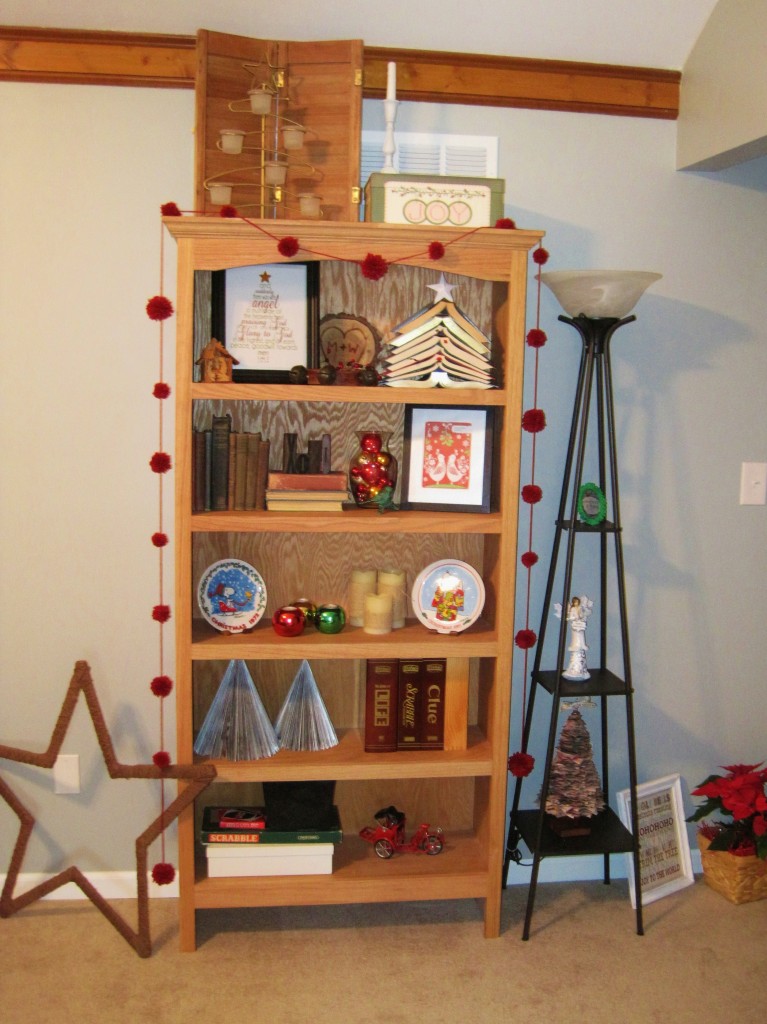 Super cute, huh?