So, last week was an interesting one for us. Wyatt spent the week in Canada!
He has a work trip that required 13 hour shifts in a hospital in London, Ontario, and since he's such a good little worker bee, he made friends with the nurses he was working with. In fact, they enjoyed working with him so much they gave him some going away/thank you presents!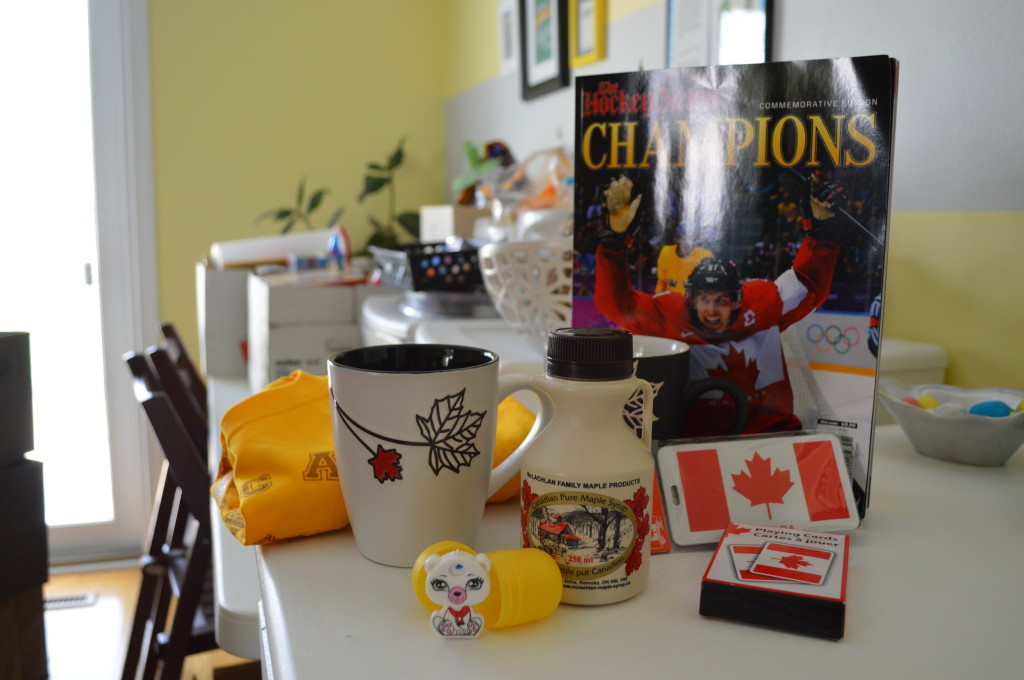 One of my favorite little gifts was this pair of coffee mugs, in a his and hers Canadian motif.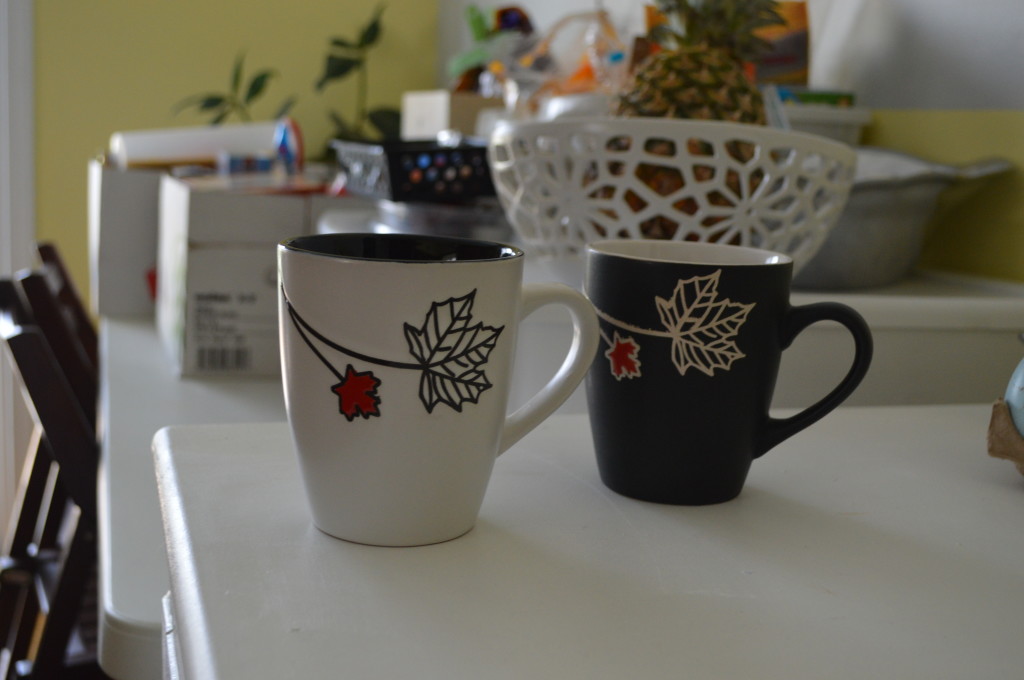 Wyatt also brought me a couple of other little gifts, including some maple syrup from Canada (yum!) and a little chocolate Easter egg that was filled with a little toy…and considered dangerous to children, making it illegal to sell in the U.S. Isn't it kind of cute/creepy? It's supposed to predict the weather with the touch of a button…ha!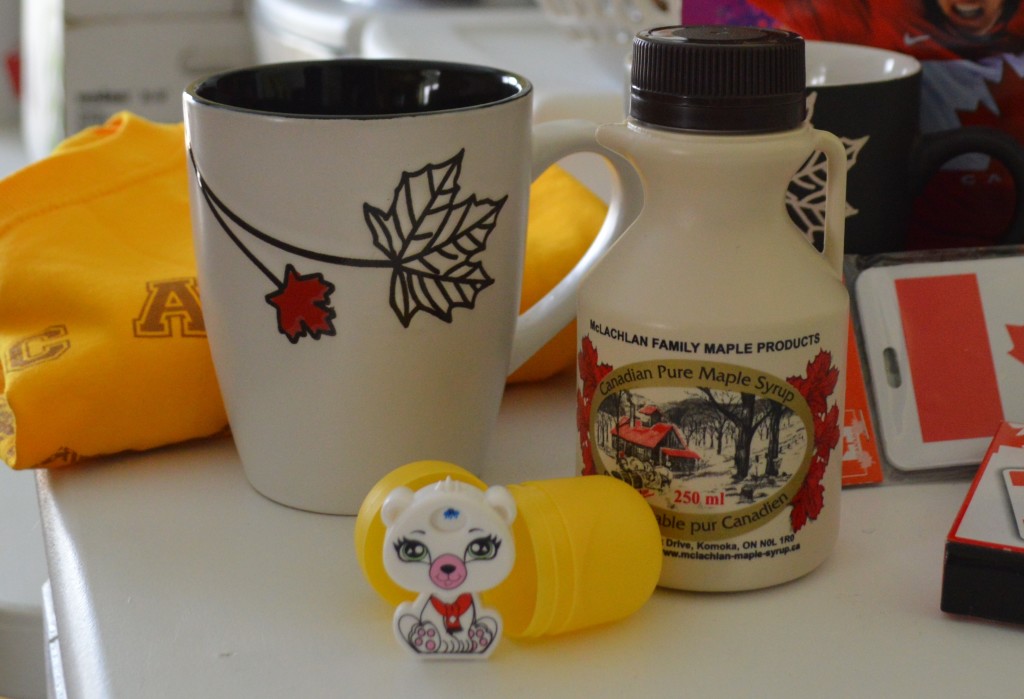 He also brought me a shirt from Chicago, where he was stuck for several, several hours when his flight was cancelled on his way to Canada. (FYI, that is why we prefer Southwest over Delta!)
While he was there, I spent a few days with my parents, and I got to cuddle with this cutie: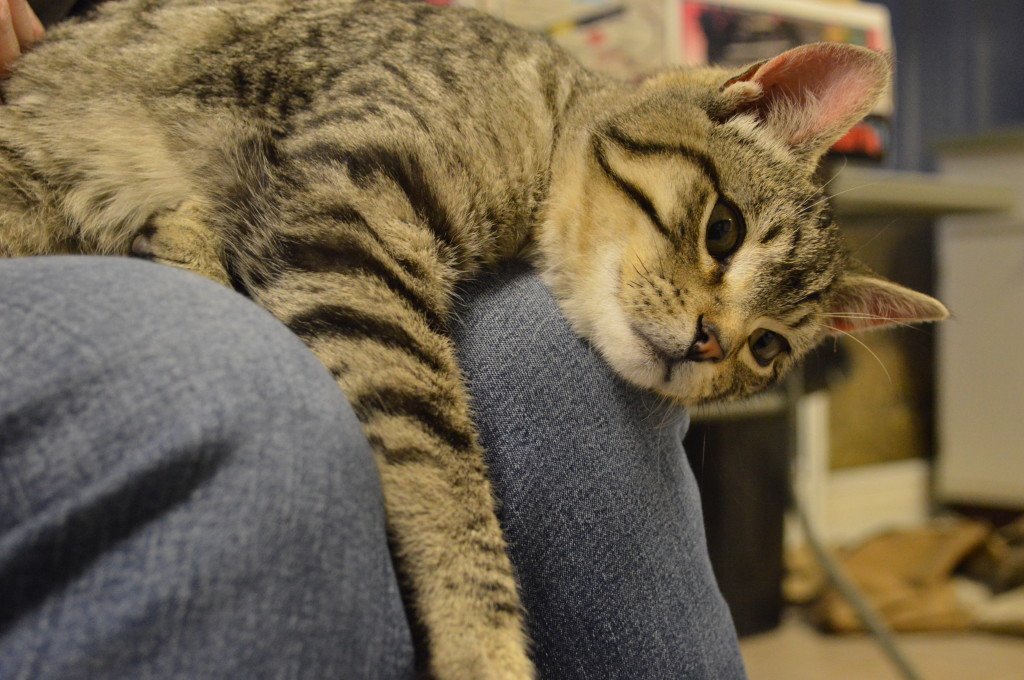 He was the smallest of the little kittens my parents bottle-fed after their mother died.
His little eyes weren't open or anything…so so tiny and cute!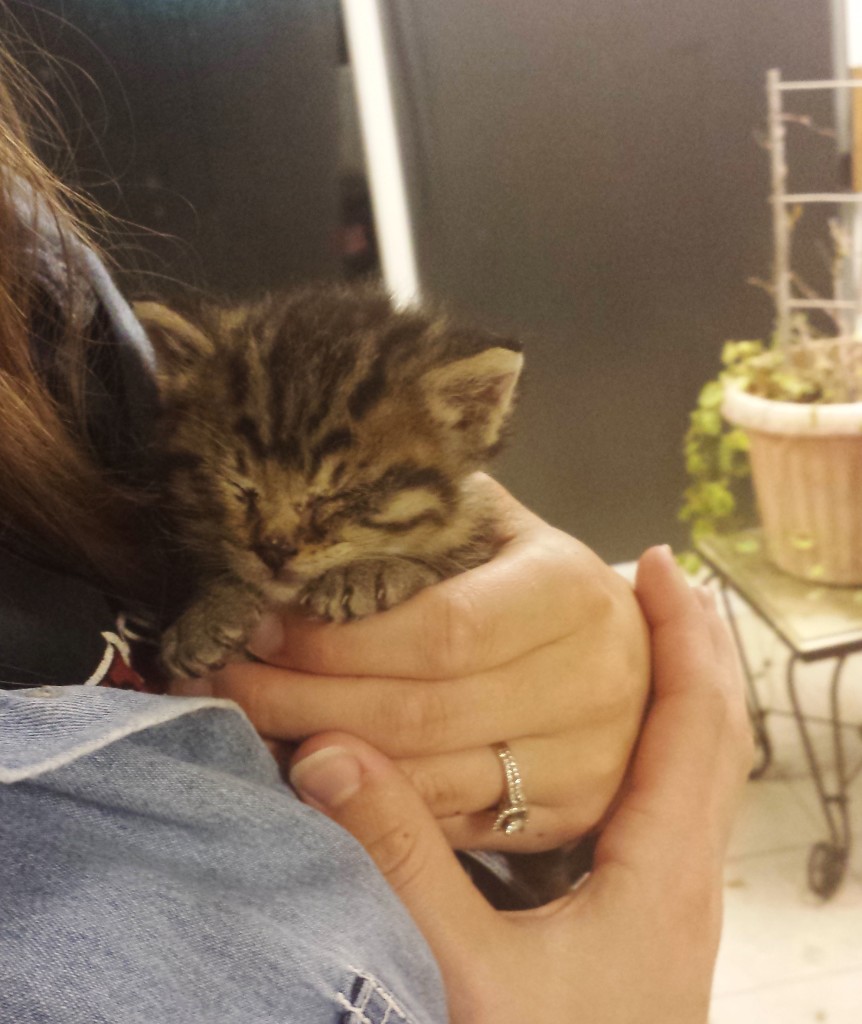 Now there are a couple little black and white kittens around, too. And they are adorable! I mean, oh-my-goodness, this little guy makes me want to roll him into a ball and carry him everywhere with me in a tiny little pocket.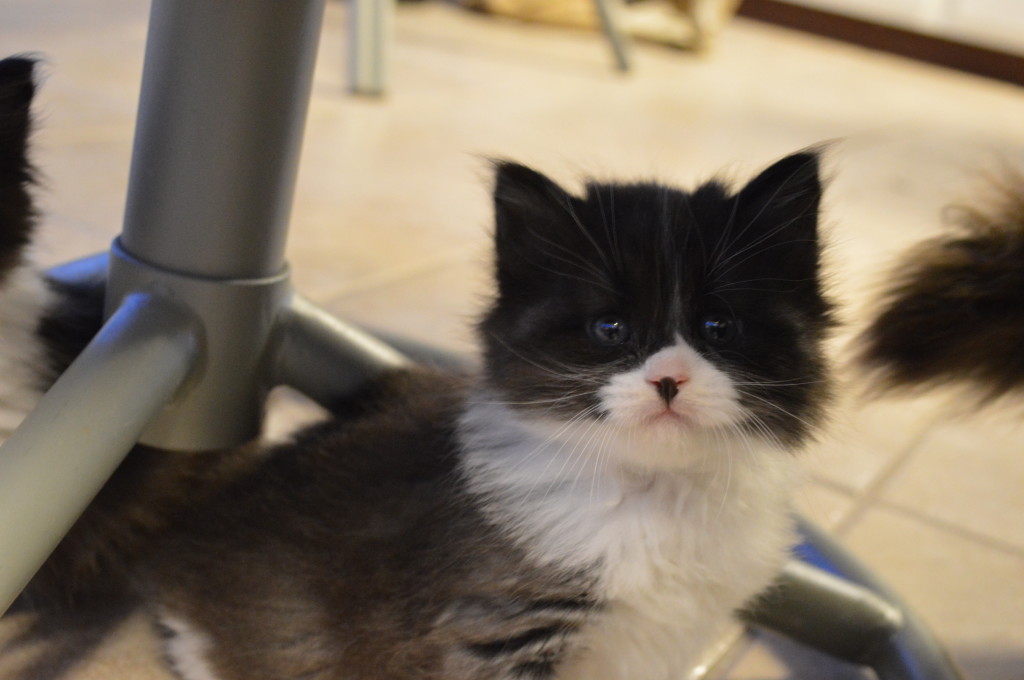 Of course, it was Easter this weekend, and lovely. You can check out Wyatt's and my Instagram profiles for a few glimpses into what we did this weekend.
Since we were both gone most of last week, we didn't have a chance to get much done on the kitchen project. Hopefully, we'll have a good couple of weeks of progress. Although we do have some personal family things we're dealing with now, so I'm not sure we'll get as much done as we'd planned. Still, baby steps are good, and we're happy to accept small progress as we go.
And, little sweet surprises, like maple syrup from Canada and soft, cuddly kittens, make slow progress a little happier. What little sweet surprises have you enjoyed lately? I know some days can seem like sweet surprises are all that get you through!