This Friday night, Hubs and I spent a romantic evening at Wal-Mart doing some grocery shopping. I wasn't excited about it but we'd put it off all week and were out of almost everything so it was a must. Really, it was a great time to go because it wasn't at all crowded so we were able to get in and out really quickly.
Then, we came home and feasted on pancakes. It's a tradition to make pancakes on Valentine's Day in our household and this year did not disappoint. (That link takes you to the recap of our first Valentine's pancake dinner!)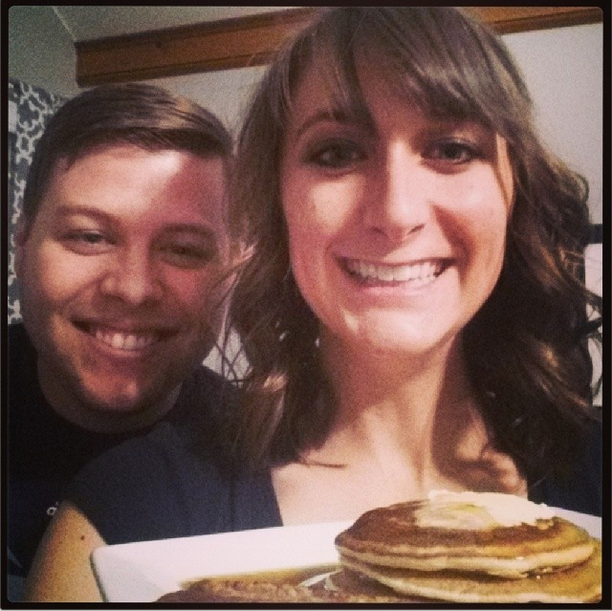 *Oh, and yes, I cut my hair, as seen in the above photo.
Present-wise, we went really low-key. I got him an old and new favorite beverage—Sporting KC's Roasterie blend of coffee (which he loved) and a Mountain Dew Game Fuel…his favorite soda that I never buy at the grocery store for him.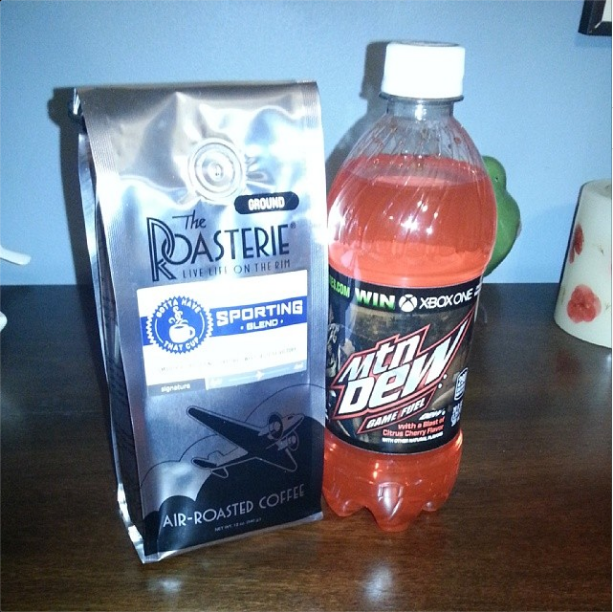 Wyatt said he didn't get me a present especially for Valentine's Day, but the camera bag he ordered for me came on Friday, so I think that totally counts as an awesome gift! (I'll show that to you tomorrow!)
Plus, Wyatt did buy me flowers a couple weeks ago, just because I was feeling a little down. They've been living happily on the mantle for awhile now so they're starting to wilt.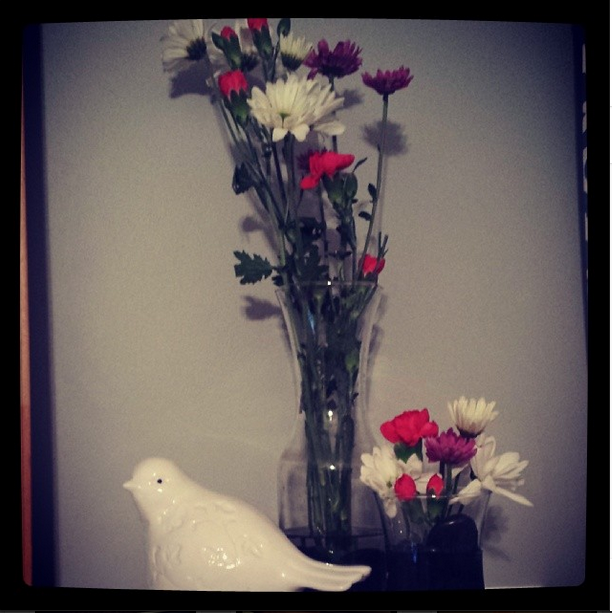 On Saturday, we went shopping for hardwood flooring. It's scary to think of spending so much on something we're going to install ourselves (yikes!) but it's also exciting to start taking baby steps forward–here's to an eventual new floor!
Then, Wyatt's family came up on Sunday and we made blue cheese and bacon burgers for his dad's birthday dinner. It was our first "big meal" at the new table and it was pretty great to see how much room we have to expand and grow into that giant farmhouse table.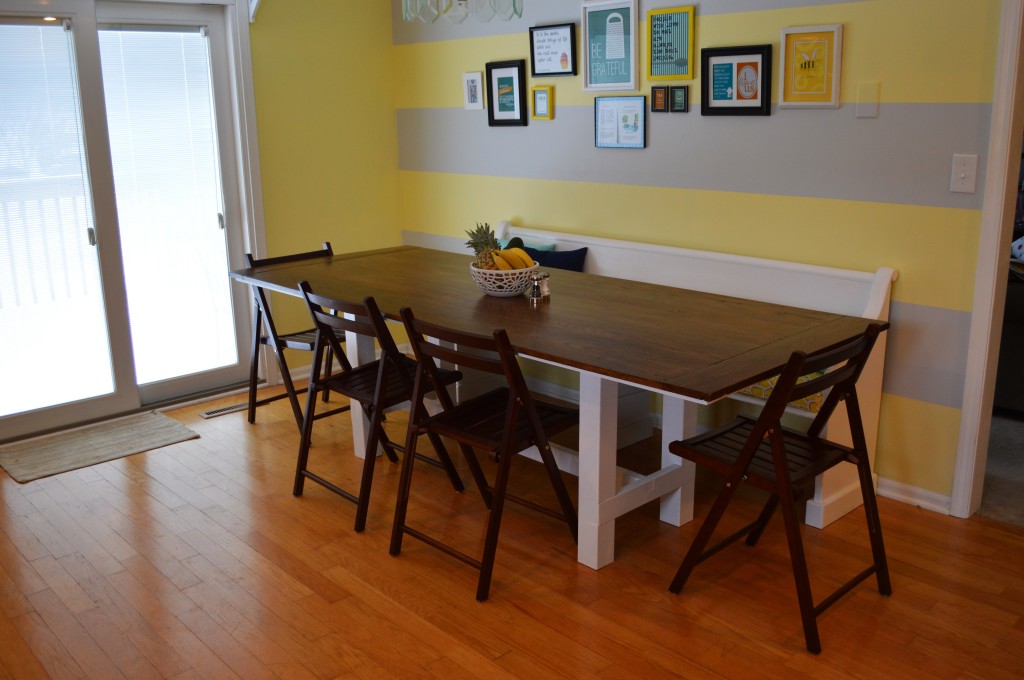 All in all, it was a great Valentine's weekend. Of course, this year, Hubs didn't spill red candle wax all over everything so we didn't have a giant mess to clean up.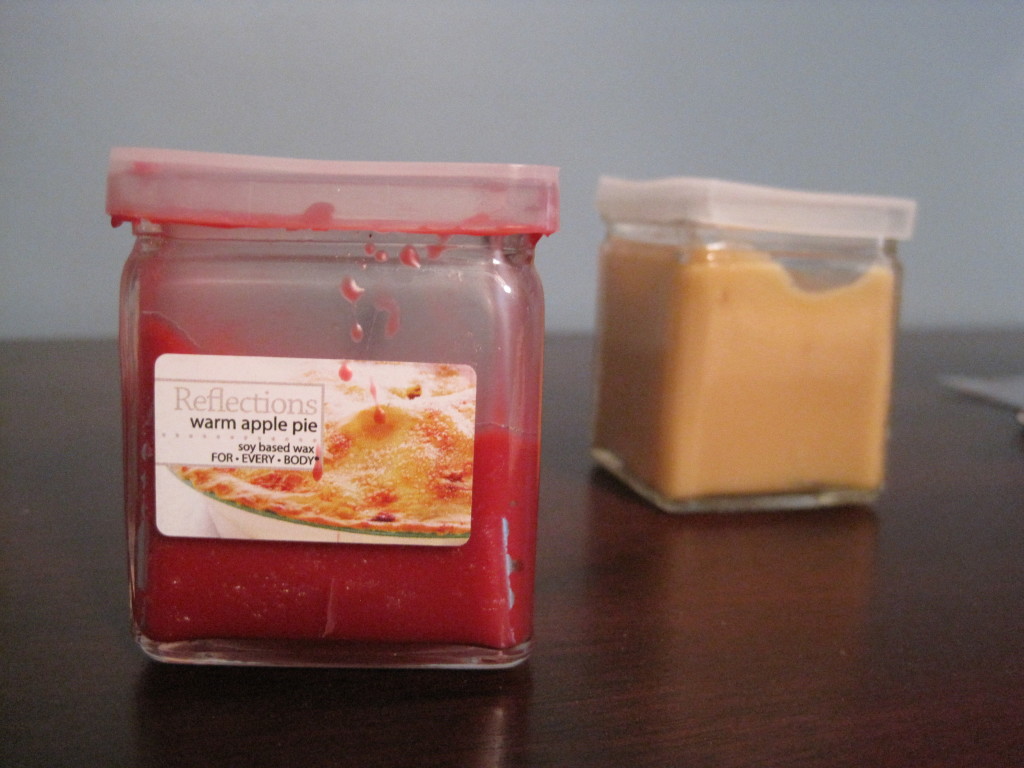 We did, however, have a lot of dishes to do because we're still short a dishwasher after ours caught on fire. We need to get on that already, huh?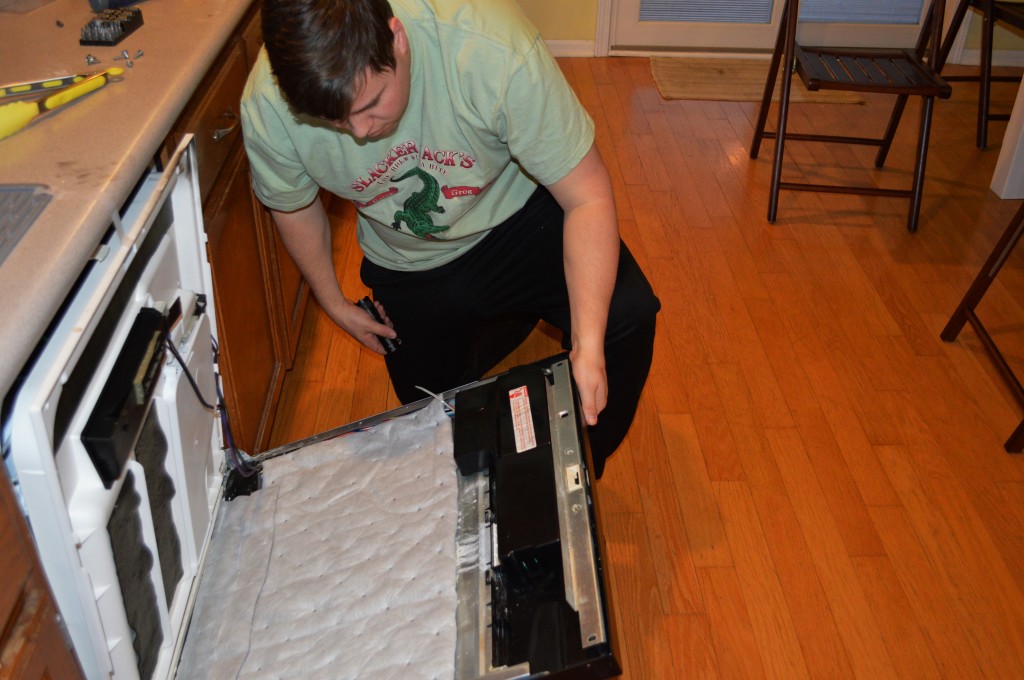 Now, tell us what you did this weekend to celebrate love, and then go enter our Valentine's Day giveaway, here!