This weekend, we harvested a bunch more blueberries from our garden. I can't even tell you guys how excited I am. Also, I can tell you that I'm super pregnant. 🙂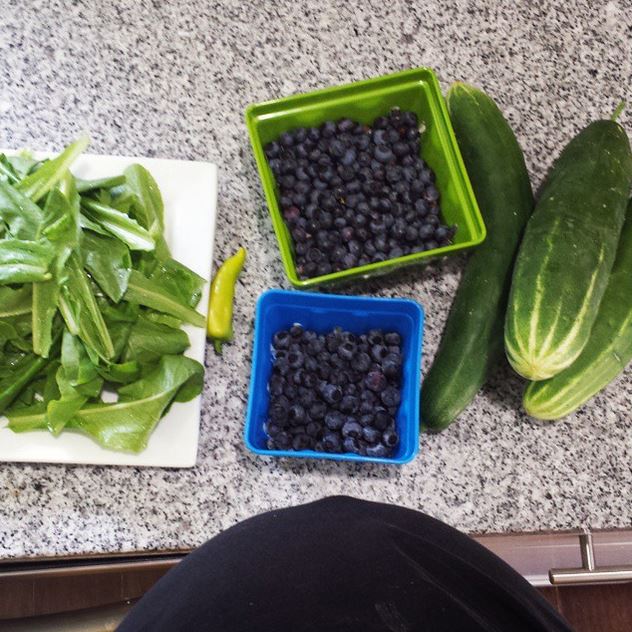 We got to enjoy fresh garden goodies on our plates, too.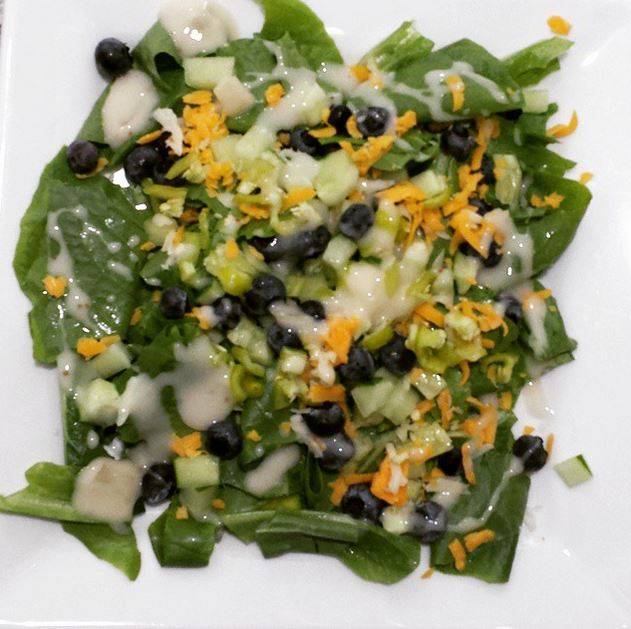 Also, on Saturday, we had some friends come up and we tackled a giant project…food prep for when the baby gets here.
We spent about eight hours that day chopping veggies and meat to prep a whole bunch of meals for the freezer so we'll be stocked up and not have to worry too much about cooking. We spent about $150 and ended up with over 165 servings of food, either all the way cooked and ready to reheat or frozen and ready to cook.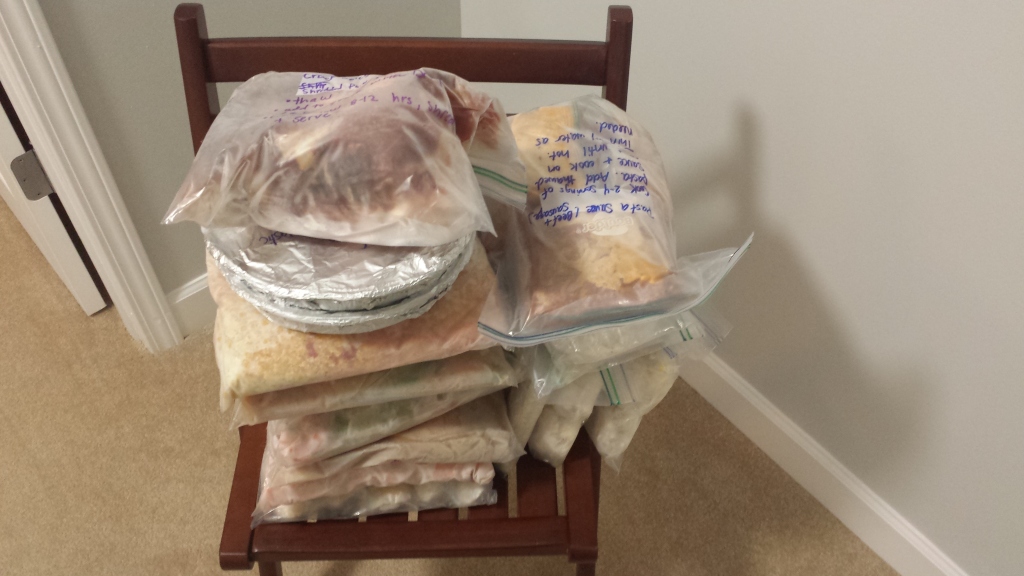 Since we still need to actually try all our recipes to see if we like them, I'm not going to share the ones we chose yet, but I'll be back with an update if we end up wanting to do this again sometime in the future. Seriously, though, that's a lot of food.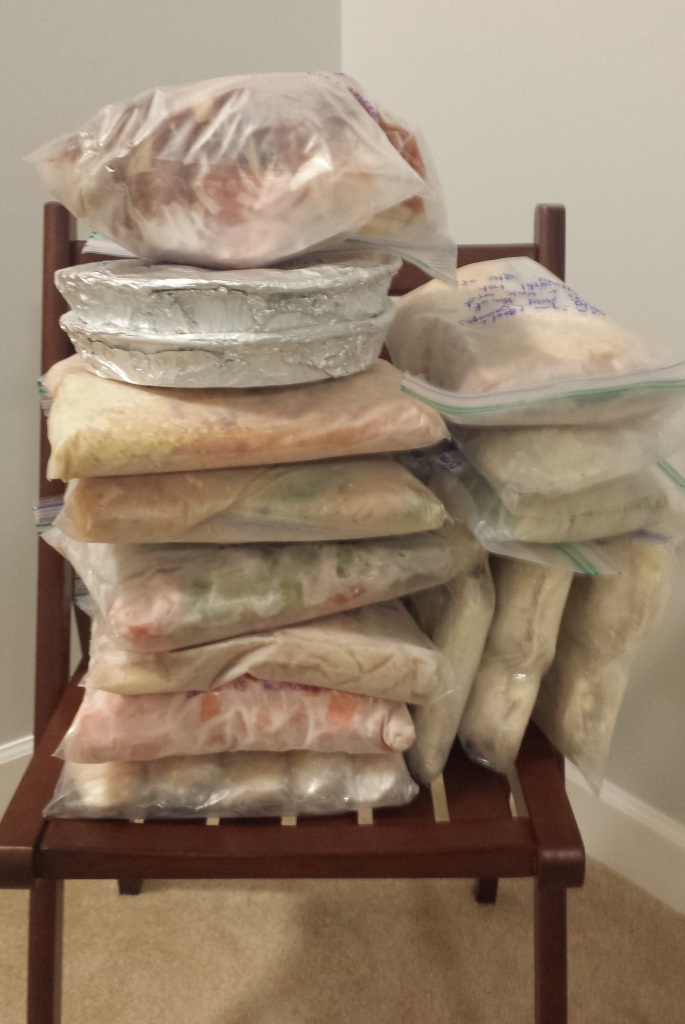 Between these frozen meals, the fresh food we're hoping to get from our garden, support from friends and family who are willing to cook us dinner or bring over pizza, we're feeling a little bit more ready for this huge transition in the coming weeks. I still can't believer we're only about two weeks away from my due date. Wowza. Seems like just yesterday we were praying and praying and praying this day would one day come…and now it's almost here and I'm not really sure how to feel about it.
Also, we spent a decent amount of time this weekend eating good food. Including cheeseburgers from Five Guys and ice cream with church friends on Sunday night.
What did you do this weekend? Did it involve food? Leave a comment and share below.