This weekend, my parents came up for a visit and we made the trek to IKEA. We had a list of small items we needed for the kitchen (things like drawer organizers and other random little accessories.
Even though we had fun looking through the show rooms, it was very crowded (we were there on Sunday afternoon, so we expected it would be) and it was very helpful to have a list of things we were specifically looking for. Even still, I'm glad we weren't buying anything big like furniture that would have required a ton of focus and time to pick out. But, we did end up getting pretty much everything on the list, including the potato bin drawer for our pantry. (woohoo!)
And, our kitchen lights!
We'd been dragging our feet about selecting lights because we couldn't find anything we liked, or agreed on. I wanted something bright and fun, but also classic and not too crazy. Or maybe something simple and white. Definitely something bright. (Basically, I had no idea.) Wyatt liked the hand blown glass ones, like this…but let's face it–we can't afford that.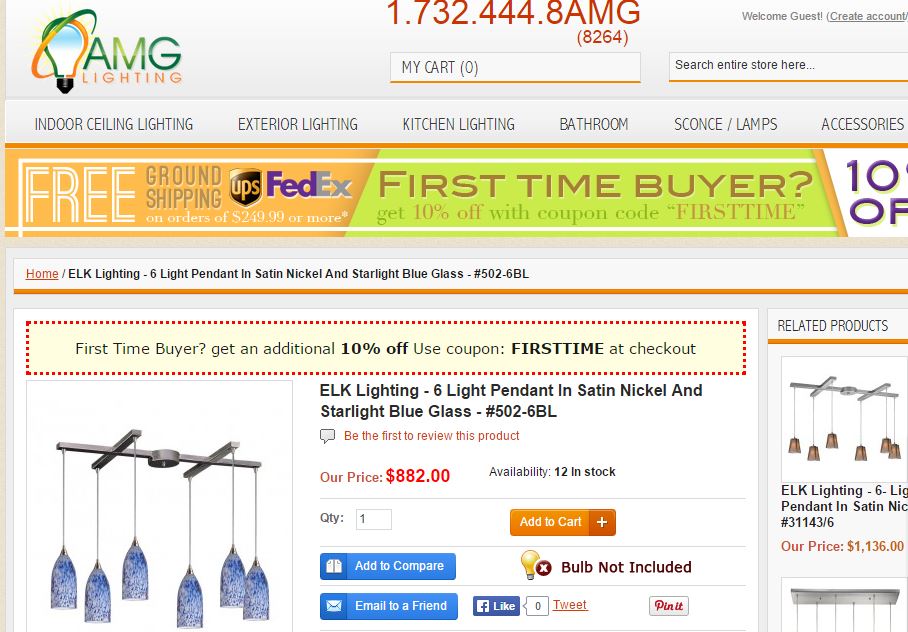 In reality, we had no idea what we really wanted. We were looking for a pendant to go over the sink and we also needed something for over the big farmhouse table. Remember, we were originally working with this old thing: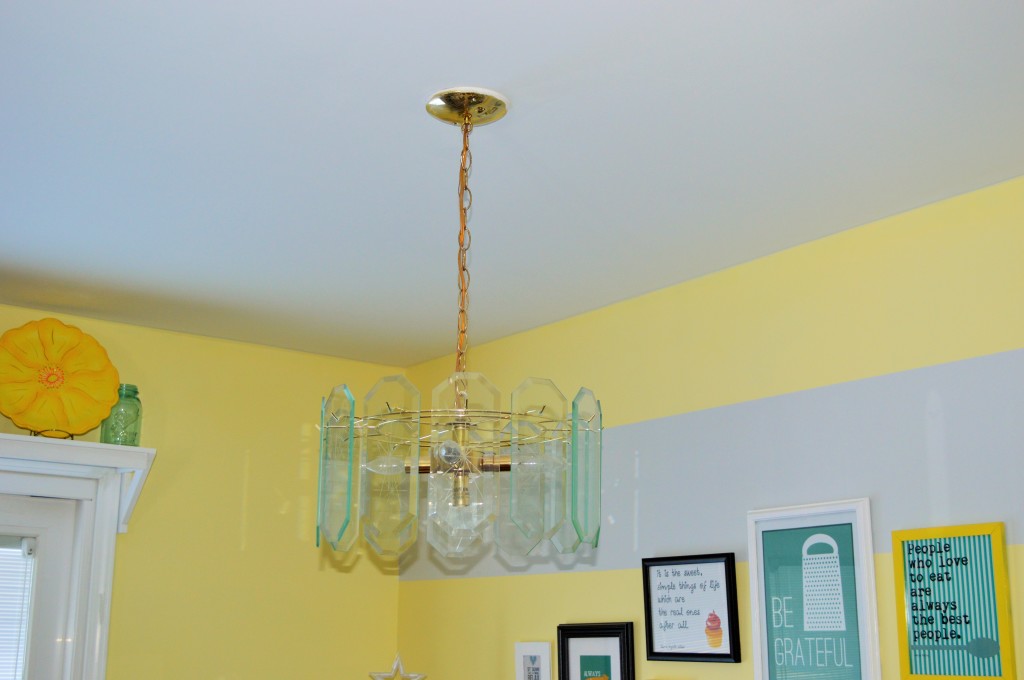 I discussed some of our original options for over the dining table in this post. (Spoiler alert, even though we liked those, we didn't end up choosing anything like any of them.)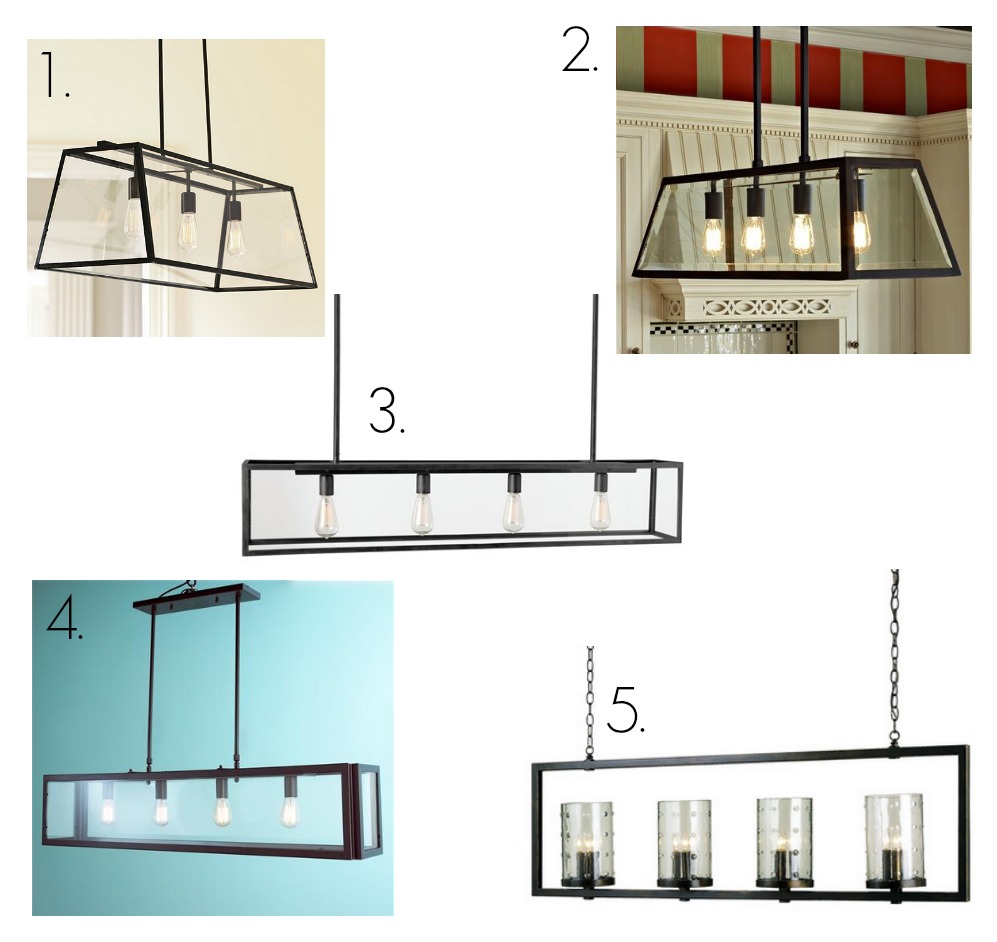 Basically, everything was just too expensive. At this stage in the remodel, we're tired on spending and splurging, and we weren't willing to drop big bucks on something we didn't really really like.
So, in the end, we settled on this piece from IKEA: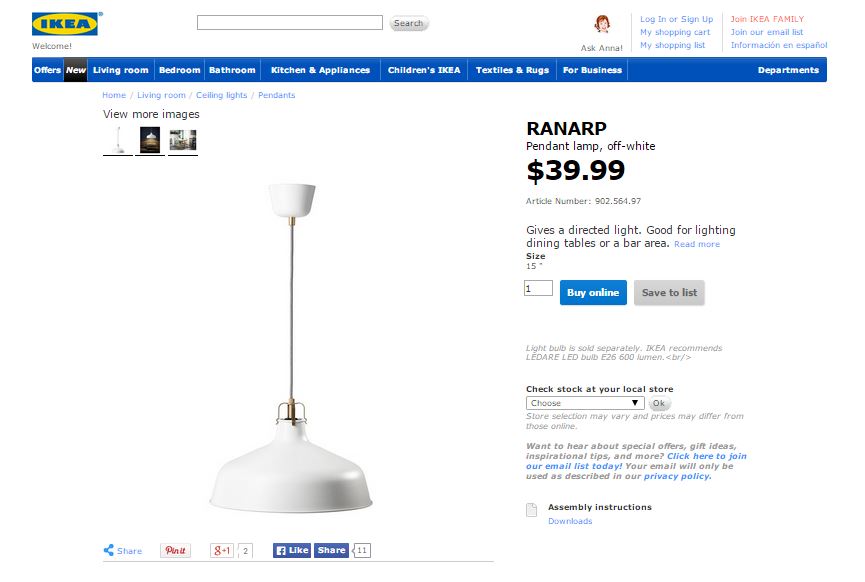 We grabbed three of this larger size for over the dining table, and Wyatt's planning to add two fixture boxes to the ceiling. Basically, we're going for three smaller, cheaper lights instead of one larger chandelier. (The cheapest large chandeliers we liked were over $400…not so good. Altogether, our three-light option totaled up to $120. Still not cheap, but much more manageable.
Here's an example of how that might look when we get done, in case you're having trouble picturing it: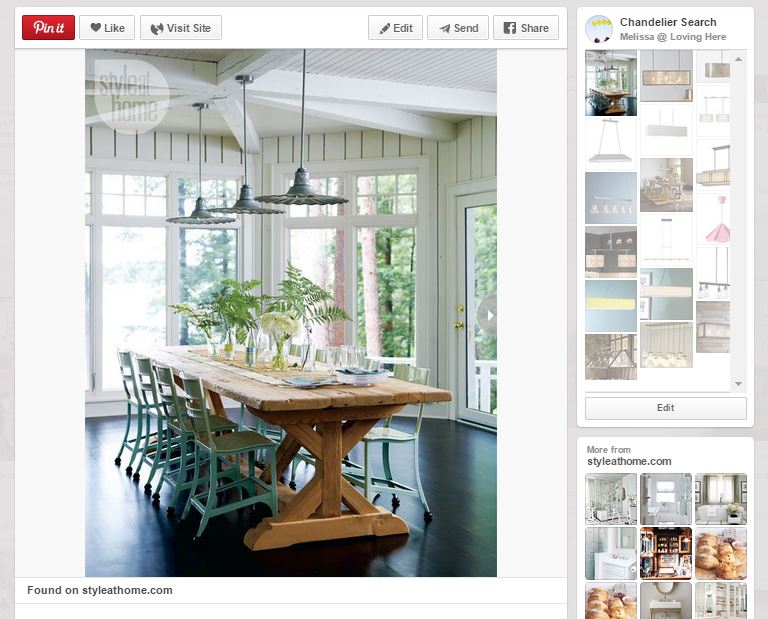 Plus, this particular light also had a smaller version we could use for the pendant over the sink to have a matched set. That really simplifies the decision making process, right? (It actually still took some convincing by Wyatt and my parents that this was the way to go, but now that we have them home, I'm pleased. It just feels good to have made a decision.)
Plus, we really like the little details on these lights. The cord is fabric and patterned, plus the antique bronze touches give it a vintage feel and an odd farmhouse-industrial vibe, which plays into both our tastes. Little details that made these worth the extra $10-$15 per fixture over the original, cheaper IKEA fixtures I had picked out.
Time to get them installed! (After Wyatt works on the drawers. One project at a time, right?)
What have you been buying lately? Do you struggle as much as I do with picking out lighting fixtures? Have you been to IKEA recently?