If you follow us on twitter or instagram (or ever give a glance to the fun stuff over in the right hand side of the page), you may already have seen how we celebrated Valentine's Day, at least during the first part of the night.
This is what Hubs' present looked like: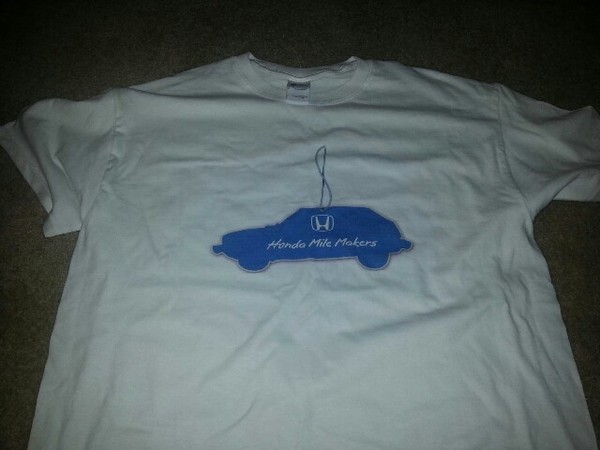 Gotta represent the high-mileage Hondas! Only a few more thousand until we hit 300,000!
And my present: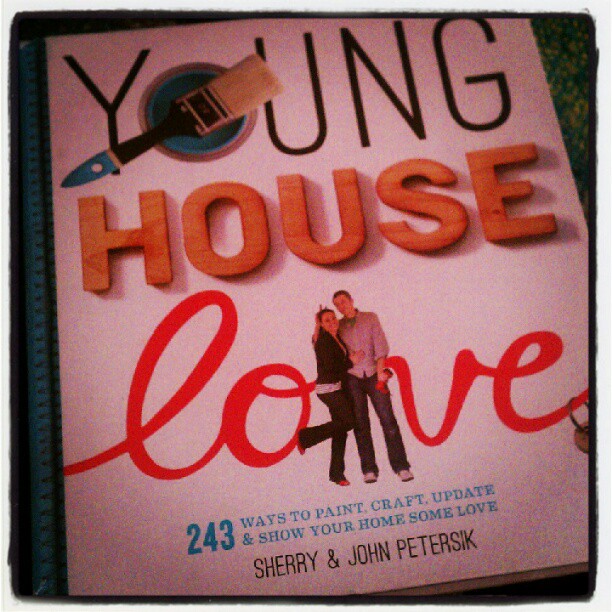 I just love John and Sherry, and can't wait to dive into their awesome book!
Or perhaps these heart-shaped chocolate chip pancakes were really my present?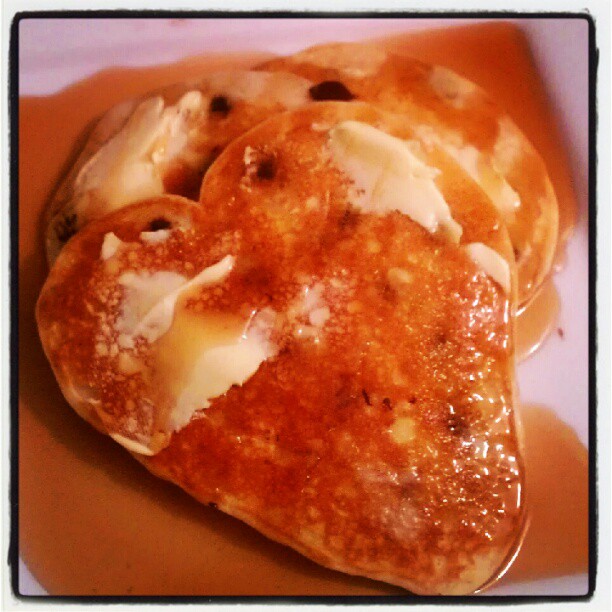 Mmm…
I wish I could have those every night.
Although, then my bum might turn into a heart shaped pancake…which isn't pleasant for anyone.
Of course, even if you did already know about the presents and the pancakes, you haven't heard about the Mess.
We had a little bit of a mishap, which we didn't catch fully on camera because well, we were busy cleaning it up.
Long story short, we spent about an hour cleaning up red wax from our carpet because Hubs had a little problem blowing out the candle.
It turned out pretty well, considering when I stepped out of the bathroom, it looked like he had been shot (red wax splashed all over his belly, the floor, the bed…and no, he wasn't burned. I asked that so many times last night, he started to get annoyed at me…) and now there are just a few slightly pink stains on the carpet, if you look really closely…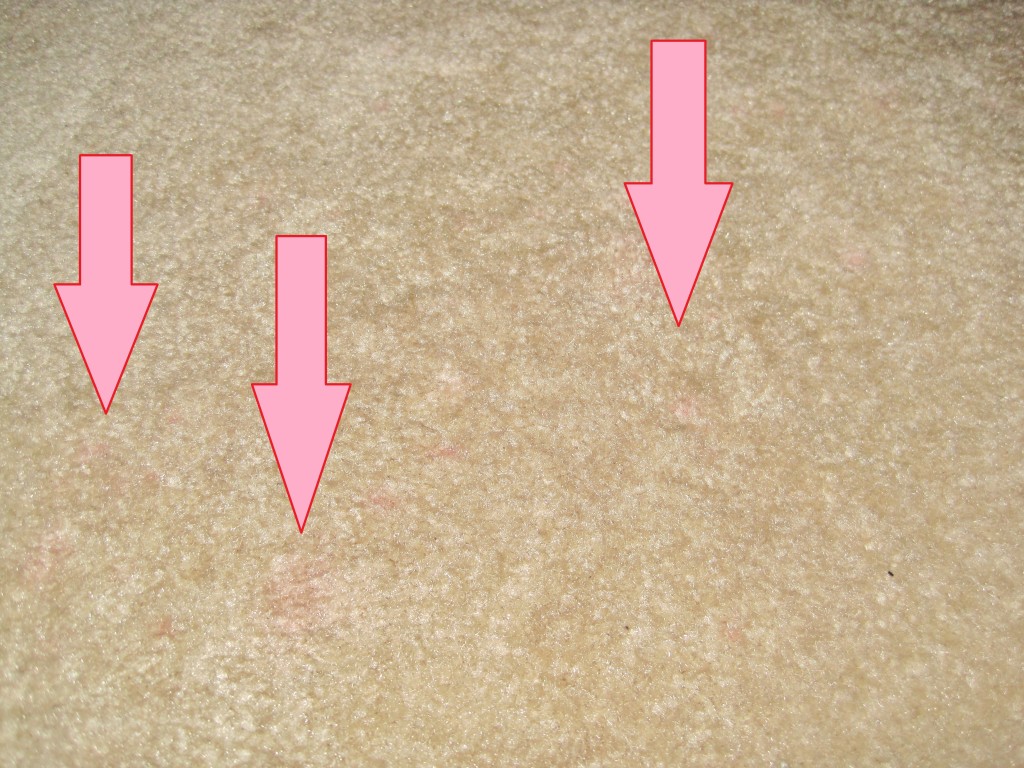 I kept saying it wasn't a huge deal, considering we eventually want to replace the carpet anyway, but Hubs was still pretty mad.
(Hence, no "before" picture.)
But we've done a pretty good job cleaning it up! Can you spot the pink spots?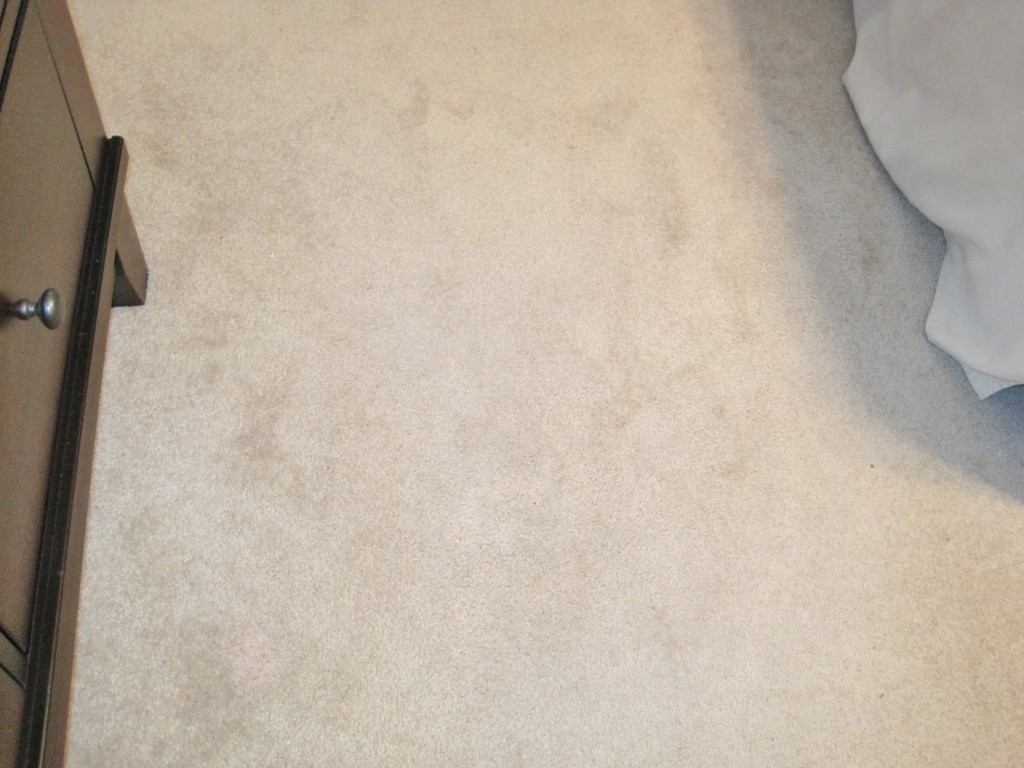 You can certainly see the mess we made while cleaning…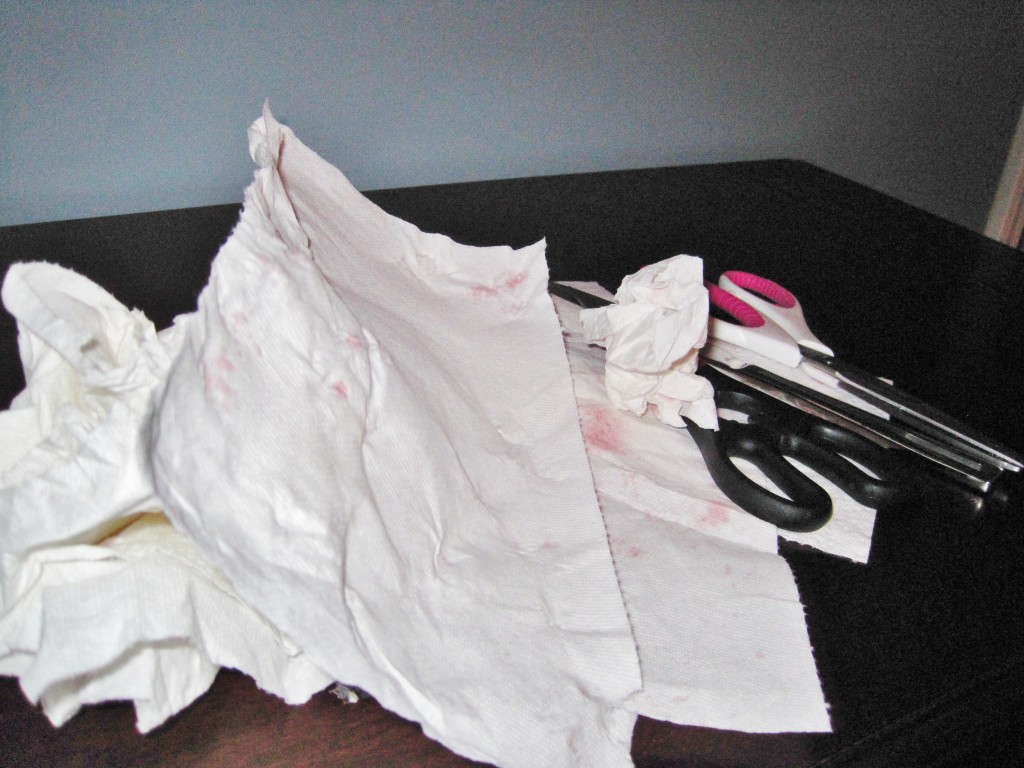 And of course, the candle culprit himself, now halfway gone compared to his brother, the brown candle (which of course wasn't the one that was spilled…of course…) since it was splattered all over everything: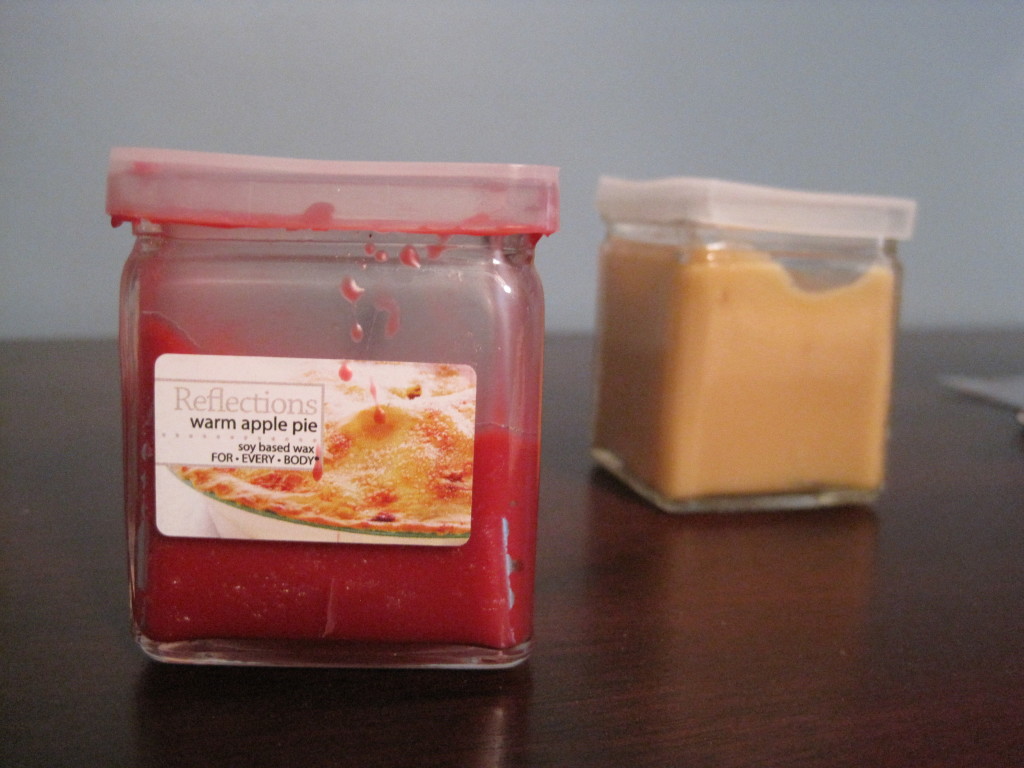 I'm proud of us for not letting this little giant mess ruin our Valentine's Day, and since it was home related, in the spirit of being honest, and since he approved, we're sharing our little mishap with all of you.
Now it's your turn, though. I'll bet some of you have great date-night mishaps you could share, right? I know some of you must have spilled wax, spilled wine, or spilled spaghetti…now spill the beans!
You can also share any tips for getting wax out of carpet (or quilts–sorry, mother-in-law!). We've used the iron/paper towel method a lot, which was super helpful, and regular carpet cleaner and laundry Oxi Clean spray…any other suggestions?
And while we're still in the Valentine's spirit, go enter to win our giveaway! Click here.