I'm ready to admit that I have a secret. It's in the basement and it's starting to become a little difficult to hide.
No, it's not a monster or a body or some kind of illegal exotic animal (although a giraffe in the basement might be fun—for us—he'd probably have a giant pain in the neck from ducking all day long!).
It's a problem.
Currently, there's a room in our basement (the 4th bedroom in our house that will one day become the guest room when the two rooms up here are full of kiddos) that is used primarily for storage.
That's not so bad, you say. All houses use unused rooms as storage. Even John and Sherry do it with their "playroom" (and they are house blogging professionals over at Young House Love!).
The problem with our storage room is that it's not for Christmas decorations or random household things we don't want anymore but haven't gotten rid of. It's full of chairs.
Yup, chairs. We even call it the chair room. Seriously.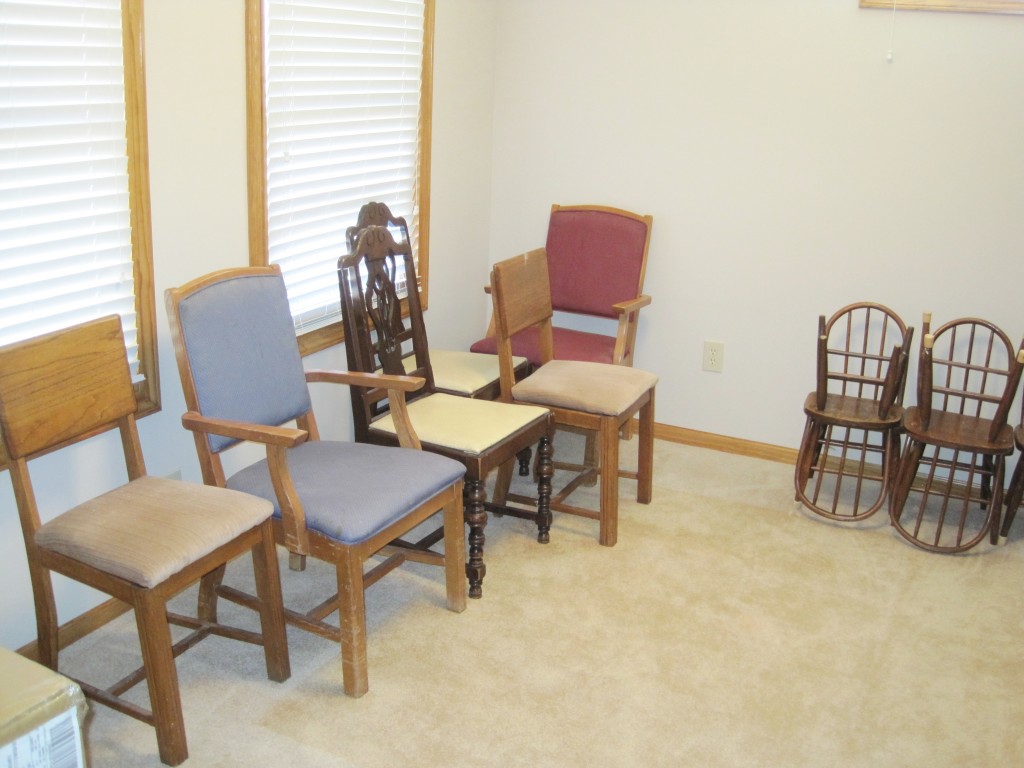 At last count, there were 14 chairs in that one room.
Fourteen people, FOURTEEN!
Update: We've since added more chairs! Check out this post for the story.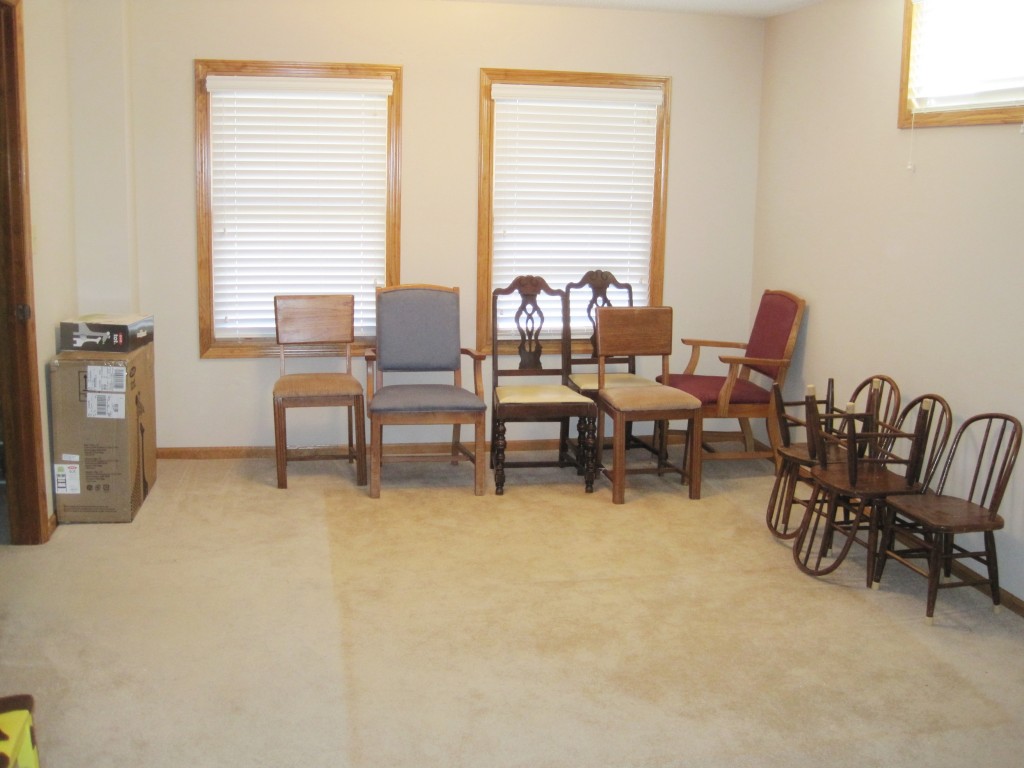 That's 14 chairs to sand, paint, reupholster, and de-wobble. Yikes.
I'm a little scared just thinking about it.
Here's the collection of thrift store/garage sale/freebie chairs we're going to refinish and use at the kitchen table (hopefully) soon.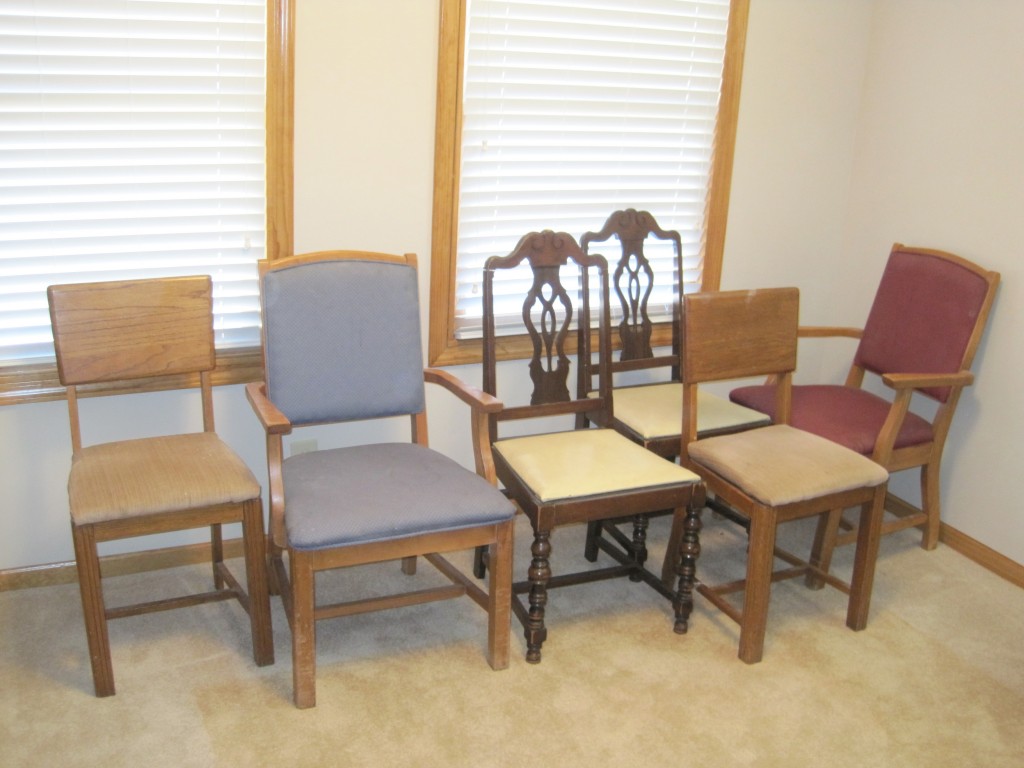 And the stash of tiny chairs I am going to repaint someday for our kiddos to have little places to sit.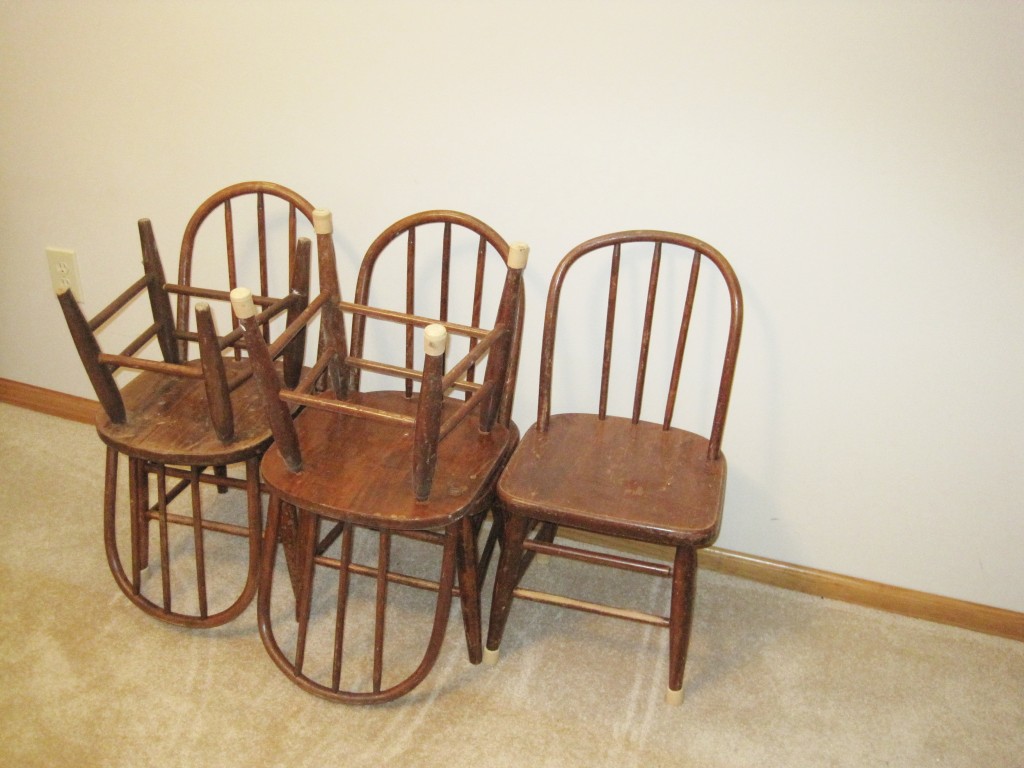 Oh, and don't forget this guy (Jeffry) my cousin painted to give to me when I was much younger. How cute, right?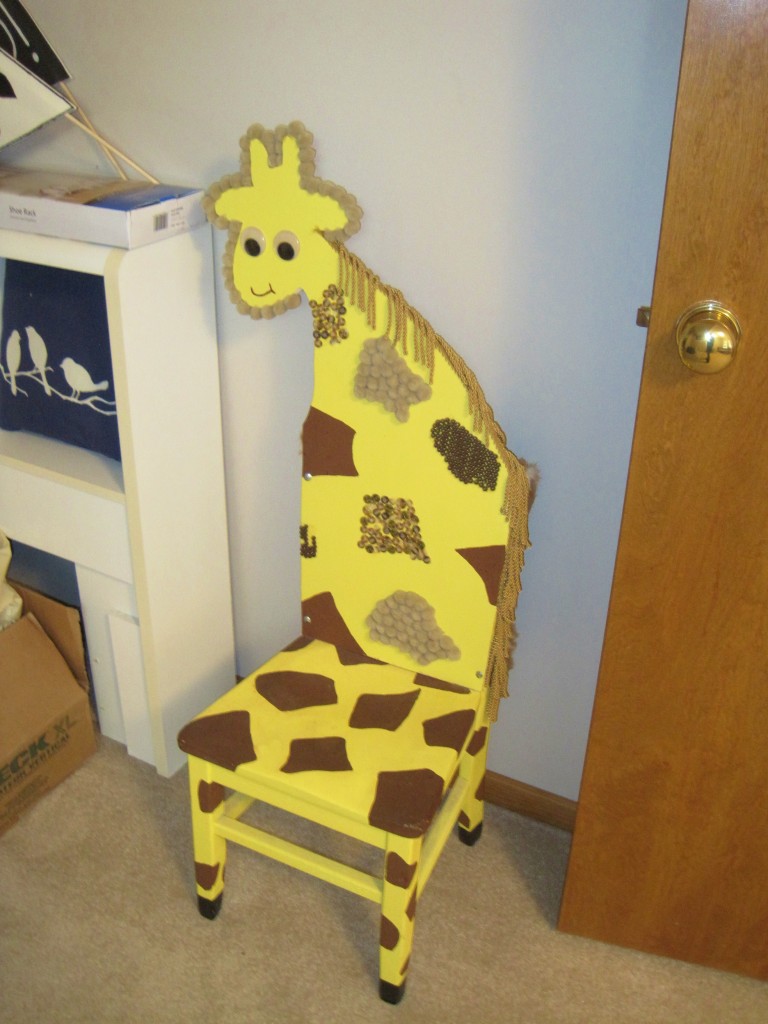 Still not sure where he'll end up. Maybe in a future playroom? He might need some help first though, Jeffry's starting to lose some of his beads and I don't want him to choke the children.
Oh, and these still-packaged ones were free (won them in a contest!) but will stay boxed up for awhile since we have no current need for a high chair or booster seat.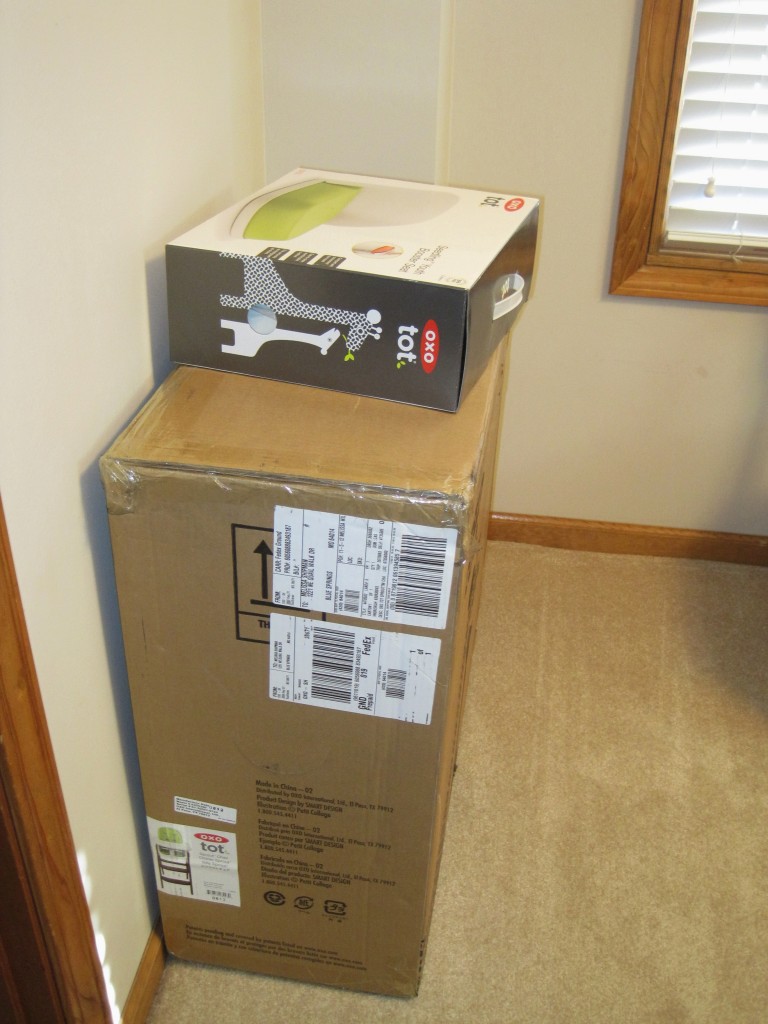 Nothing like being prepared early, huh?
The basement is also home to this fancy little pink number who lived with me in college, even though she's not in the actual chair room.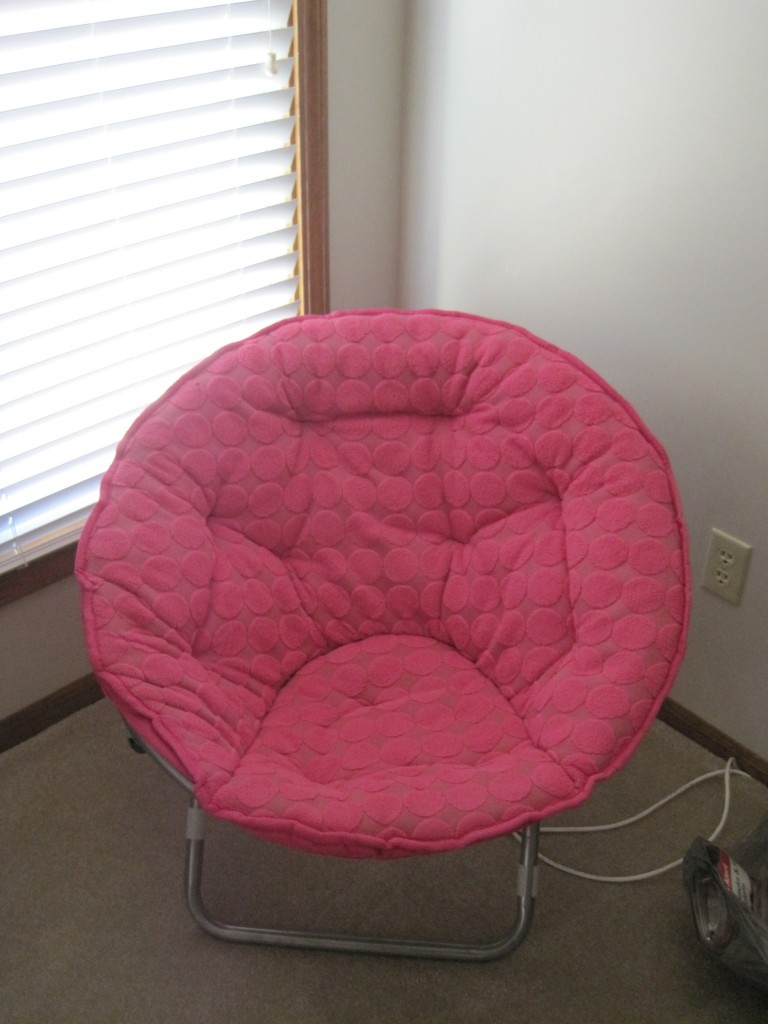 Hubs is not a fan, so she was confined to the empty basement. Ah well. I'd have to admit I've outgrown her never-comfortable seat anyway, I guess. Maybe time to pack her up and say goodbye…
Now it's your turn to make me feel better. Any of you have a room in your house that isn't being used to its full potential? What about a collection of chairs hiding in your basement, just waiting to find new life in the light? A collection of anything? Come on, spill the beans! PLEASE!