You guys, our kitchen is so close to being finished that I can finally taste the finish line. (That's a weird way of saying it…)
I want to come back with some details later on to tell you all about how we tackled the open shelving, but for now, I have to share a photo because I just can't contain my excitement.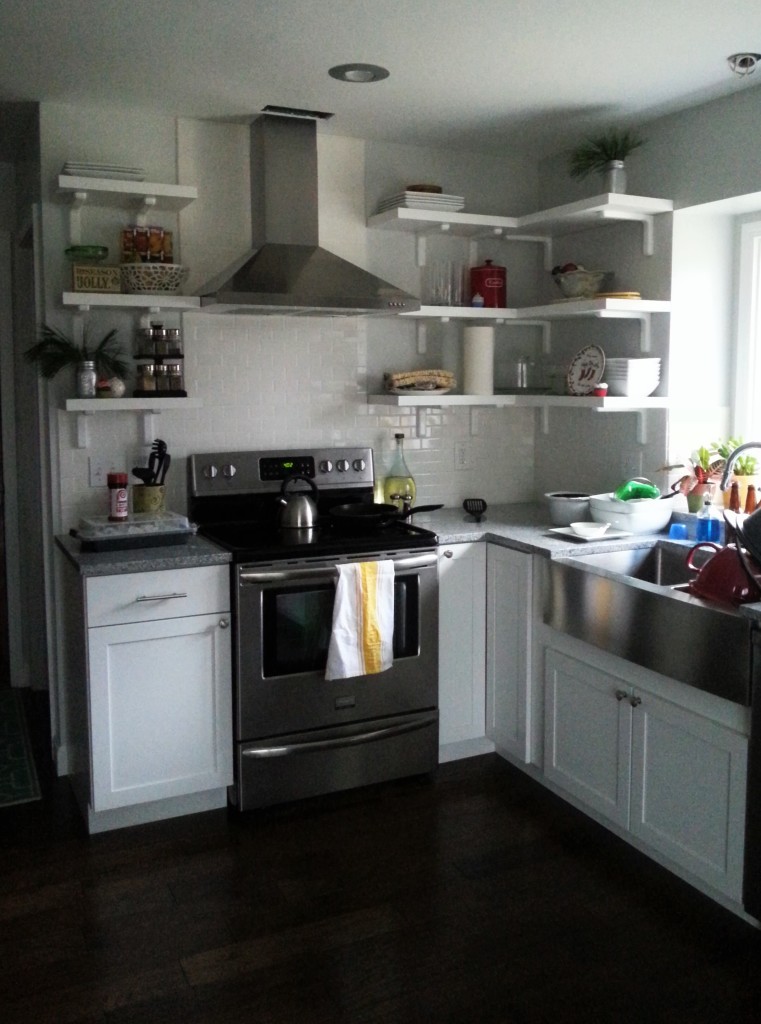 This photo isn't the best since it was snapped with Wyatt's phone. Plus, you can see some dishes in the sink (mostly clean ones, but still!)
But, it's a great little preview of how all our hard work has paid off over the last few months and weeks.
Tell me, are you working on any projects before the holidays that you're excited to show off? My parents have also been scrambling to finish a kitchen project—so much to do in so little time, right?