It's been a very long time since I've shared a recipe with you all, and that's not because I haven't been cooking (I still make dinner at home nearly every night) and it's not because I haven't been making up recipes.
It's because I wasn't sure recipes really fit into the "theme" of our blog anymore. But, to be fair, gardening may not fit in all that well, but it's pretty much been out only big project this summer.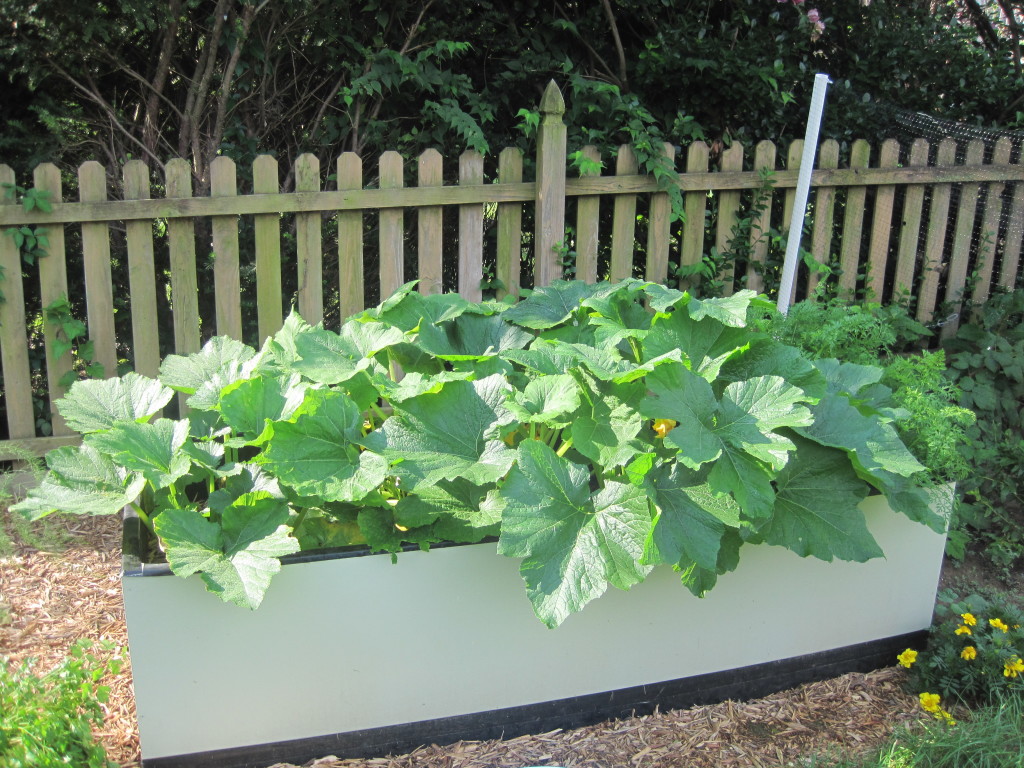 But today, because it's Friday, because we should all break the rules every now nad then, and because I ran for the first time in a month or more this morning, and because we have been really, really enjoying eating our fresh garden produce, I thought I'd share what we had for dinner last night.
I guess cooking kind of counts as something that's DIYed, right? But if recipes aren't why you're here, feel free to check back with us next week. We have a few projects in the early stages that we're exited to move forward with.
My inspiration for this recipe was stuffed green peppers, and the idea to stuff the ends of large zucchinis in the same way.
Here's what you'll need to make these Ground Beef Stuffed Zucchini Boats:
1 lb ground hamburger
2/3 cup chopped white onion
2 medium to large zucchinis
10ish cherry tomatoes (we had those in our garden. Any tomato will work)
3/4 cup dried bread crumbs
About 3/4 block of mozzarella cheese, shredded
1/3 cup Parmesan cheese
lemon pepper seasoning, garlic, fresh herbs (whatever seasoning you like)
salt and pepper to taste
And, here's what we did:
Start by browning one pound of lean hamburger in a large skillet with about a third of a cup of chopped white onion. I seasoned with garlic, salt, and lemon pepper seasoning, about a teaspoon of each.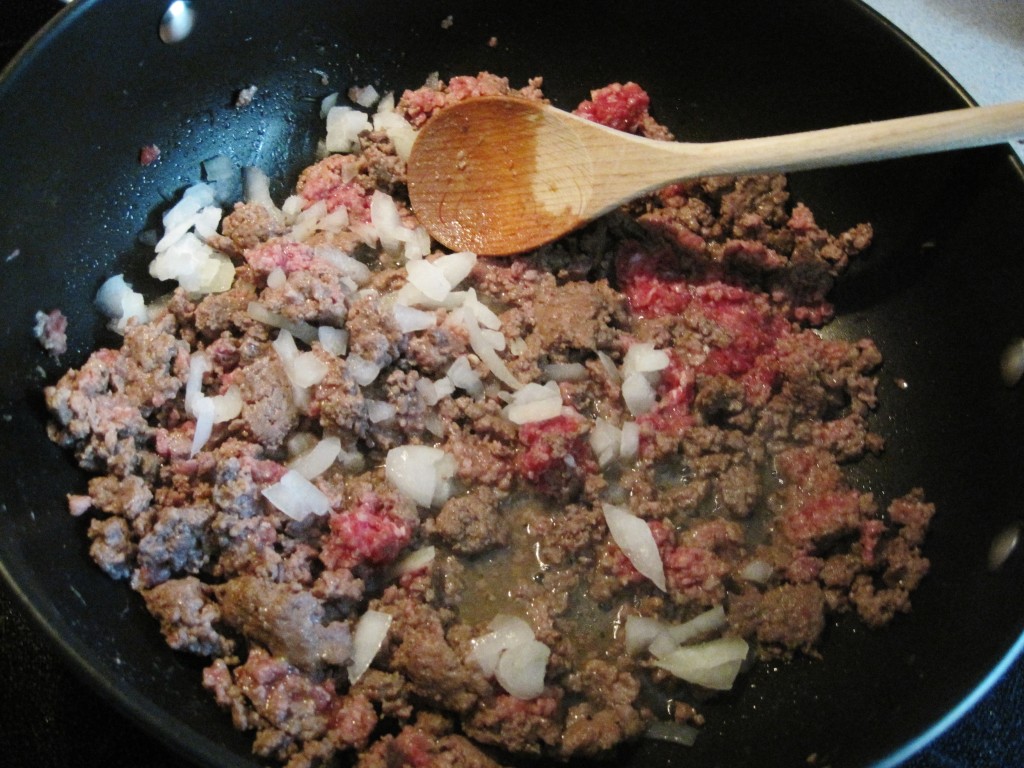 In the meantime, you can be cutting 2 medium to large zucchini in half, you also want to trim off the ends, and a very thin slice of peel off the back to help them sit nicer in the pan.
Then, scoop out the insides of each zucchini out with a spoon. You want to leave about a quarter of an inch on all sides to make sure your "boats" hold up after they are cooked.
Make sure to save all the insides. We're not into wasting things in this household, and any similar recipe I found just threw those out–which was a big disgrace in my opinion. What's not to love about the insides of a zucchini?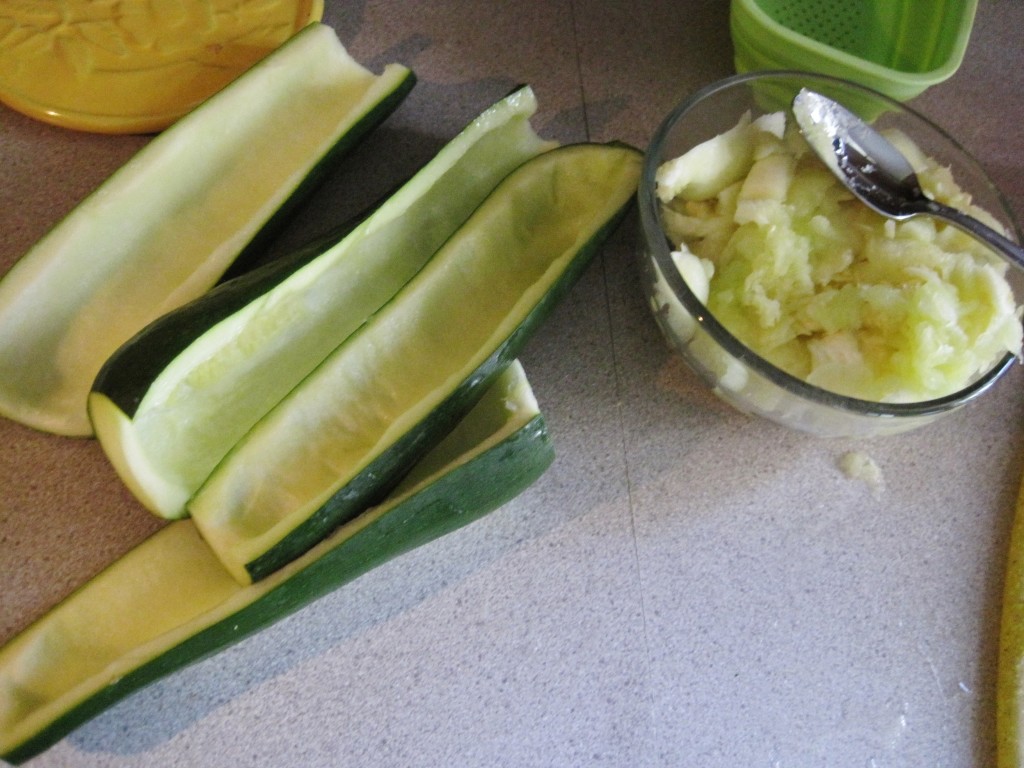 I used my Tupperware steamer to pre-cook the zucchini boats for about three minutes. I'm sure just microwaving them without the steamer would also work. The important thing is to get them partially cooked before they go into the oven. You will want to salt and pepper these lightly for flavor.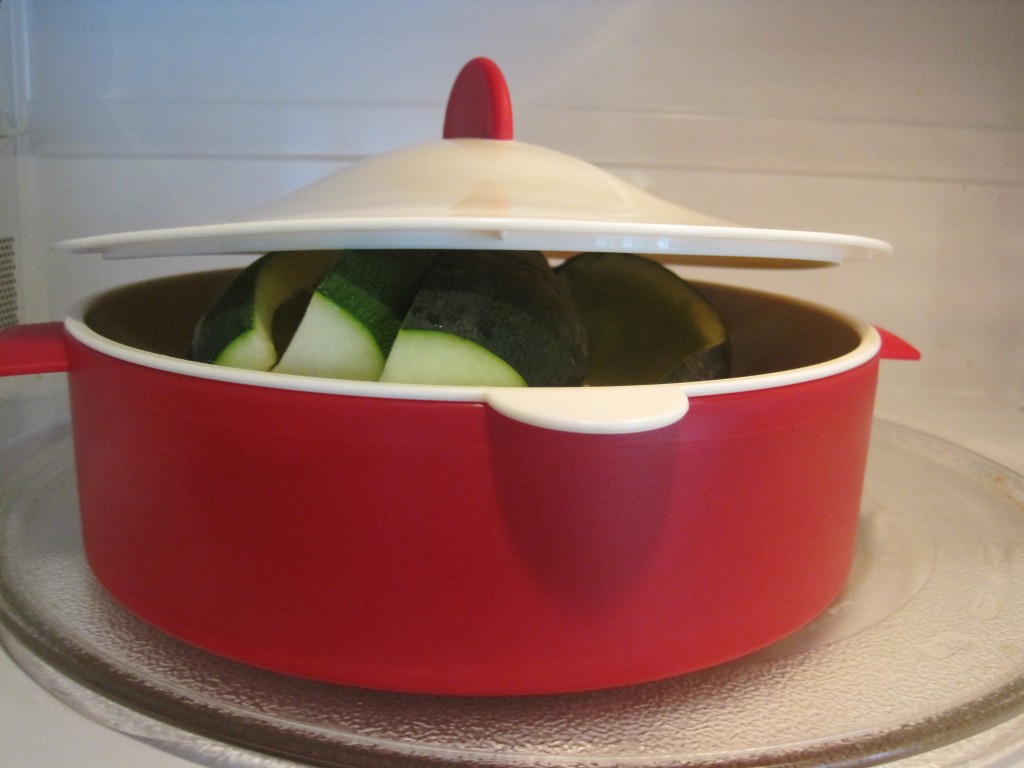 Now that the hamburger is browned, removed it from the pan, draining the fat that cooked out of it with a paper towel or strainer. There will be some left in the pan, which is fine because we're ready to throw the insides of our zucchini in there to cook. Make sure to give the zucchini a rough chop in case you had any big pieces.
Add in another third cup (or more to taste) of chopped onion. I used garlic and lemon pepper seasoning at this point as well. You want to season these pretty liberally, so I'd guess I used about 2 teaspoons of each, but that will obviously depend on how much zucchini you have. (Smaller zucchinis will need less, bigger ones will need more. Feel free to taste it at this point to double check.) Also, if you have any fresh herbs, by all means, throw in your favorites. Basil, parsley, chives—all of those would be great in here.
Those will cook down pretty fast and a lot of water will come out of them into the pan. Don't worry, that's just flavor, so don't drain it out. Let them cook until tender, about 7-10 minutes I'd guess.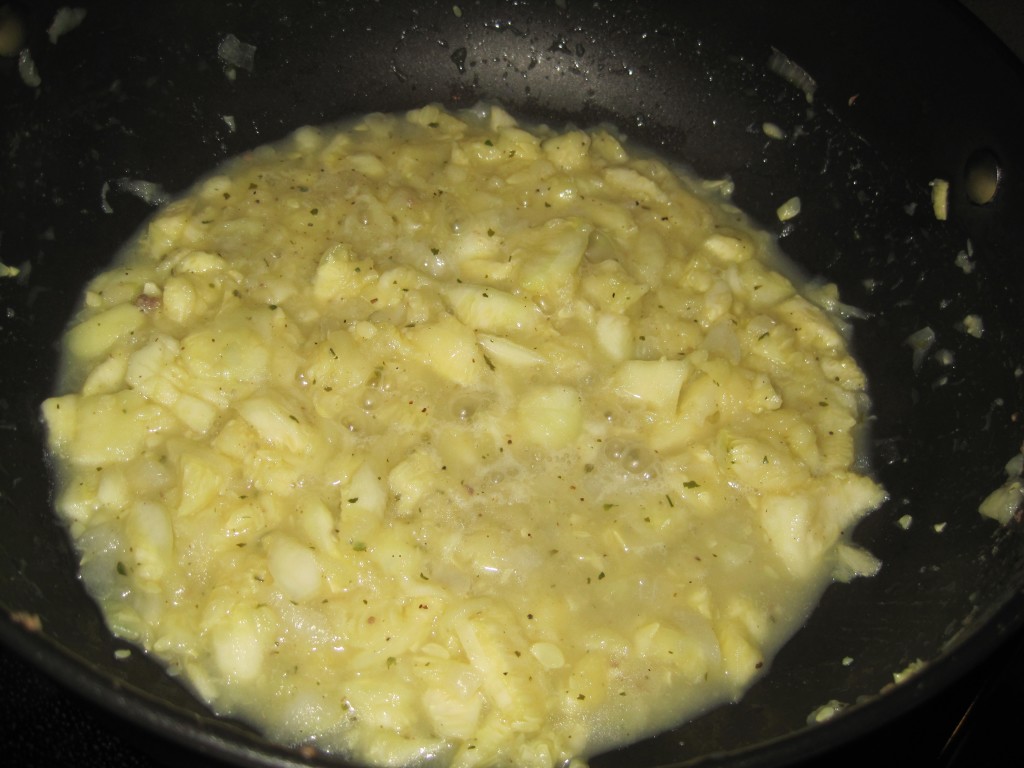 Add the cooked hamburger back in and about 1/3 cup of the shredded mozzarella (more if you want). Then add your chopped cherry tomatoes and about 3/4 of a cup of dried bread crumbs (I keep mine in the freezer so they are always ready.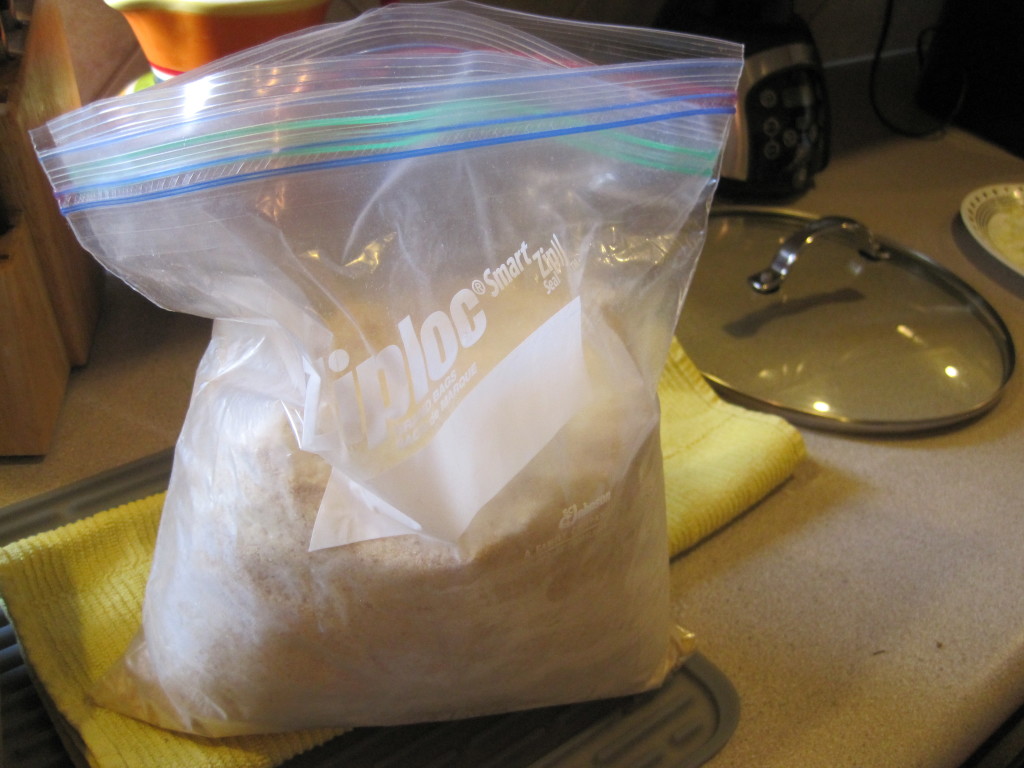 Add 1/3 cup Parmesan cheese into the mix and stir it all up.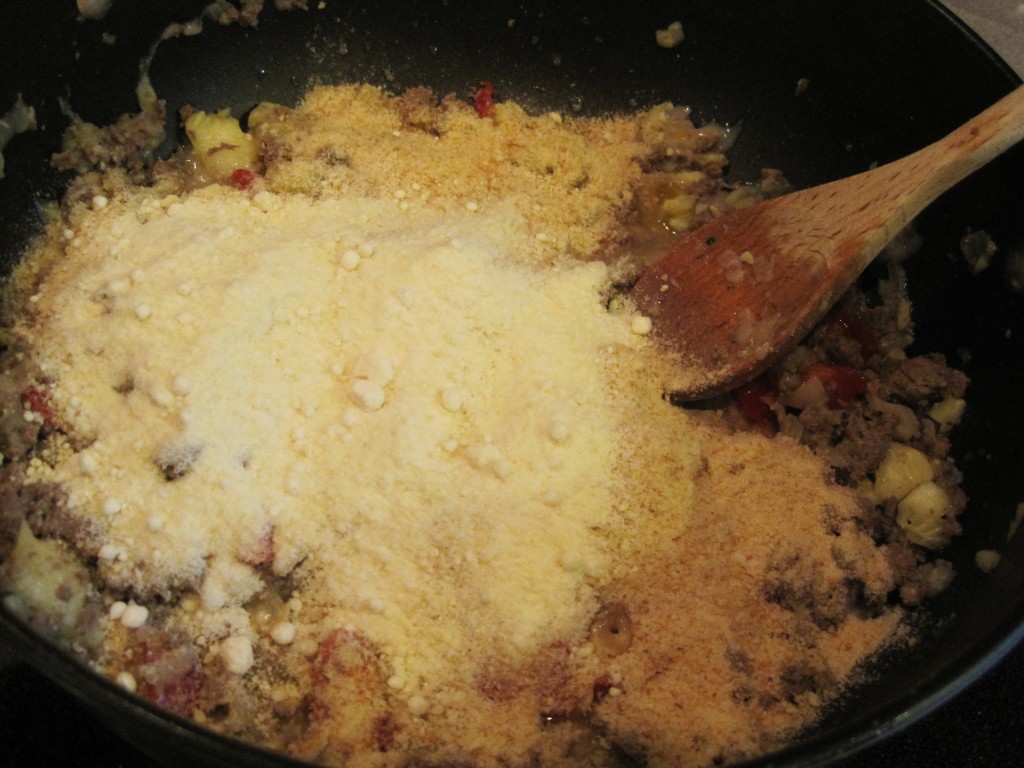 It should be thick, sticky, and awesome at this point.
It's time to fill our zucchini boats now. Lay them in a baking dish (spray with cooking spray first just to be safe) and scoop them full of the filling mixture. You'll need to really pack it in there to make it all fit. It's okay to pile it a little high as well. Yum.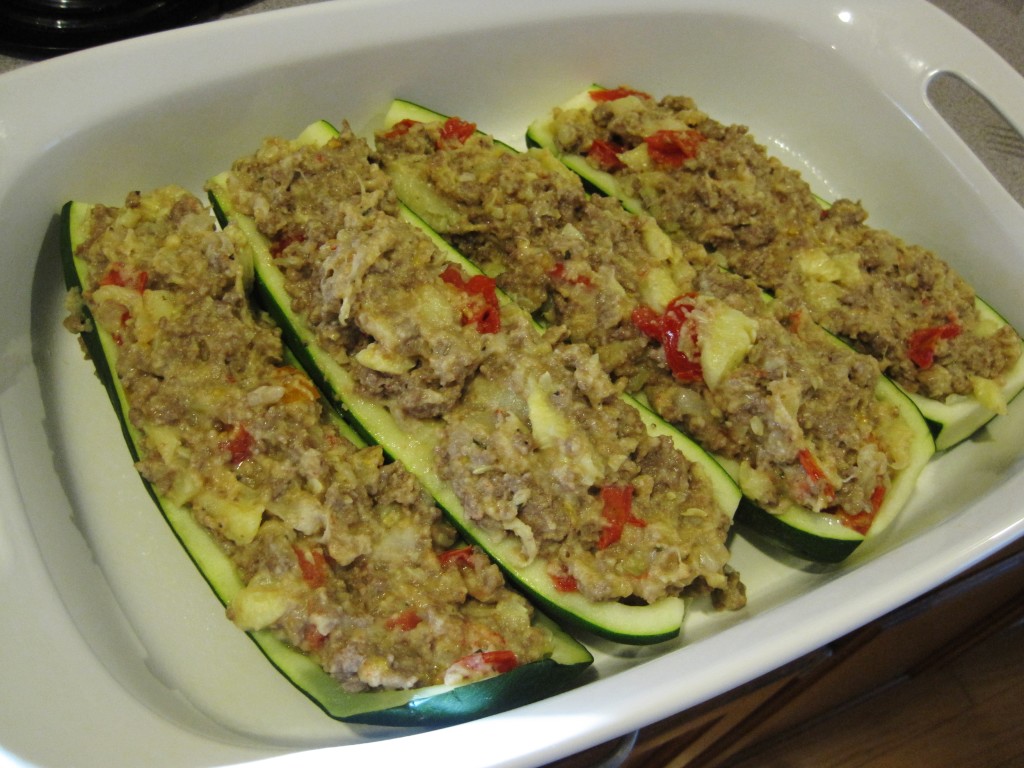 Then, top with the remaining cheese.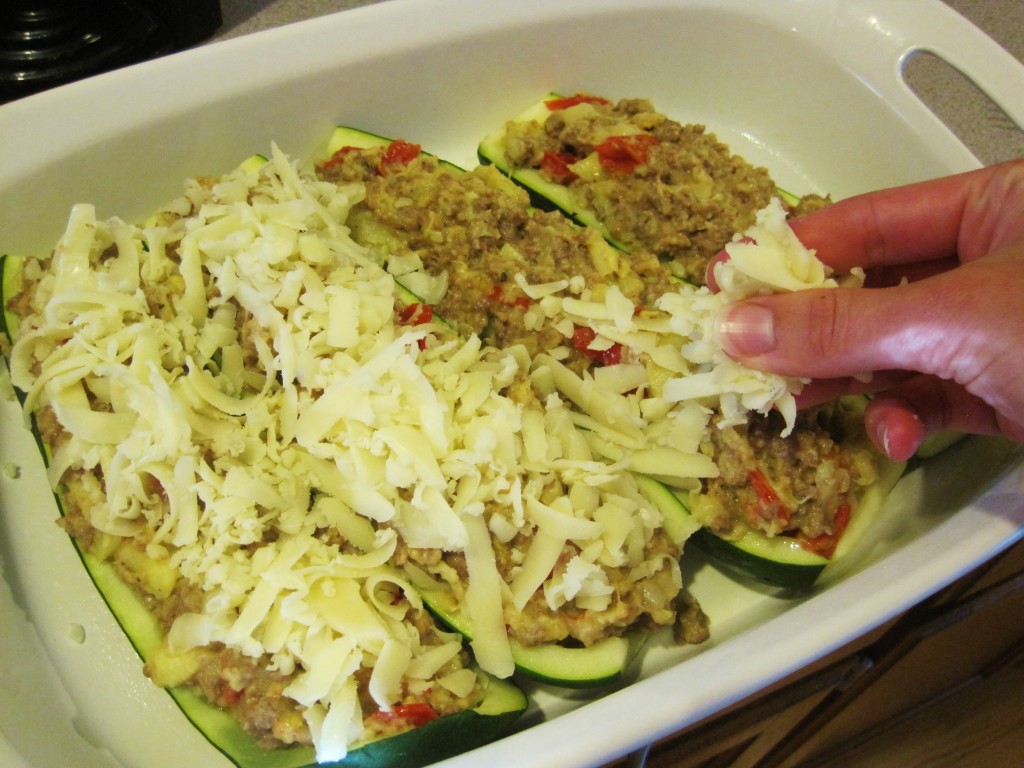 Time to bake it!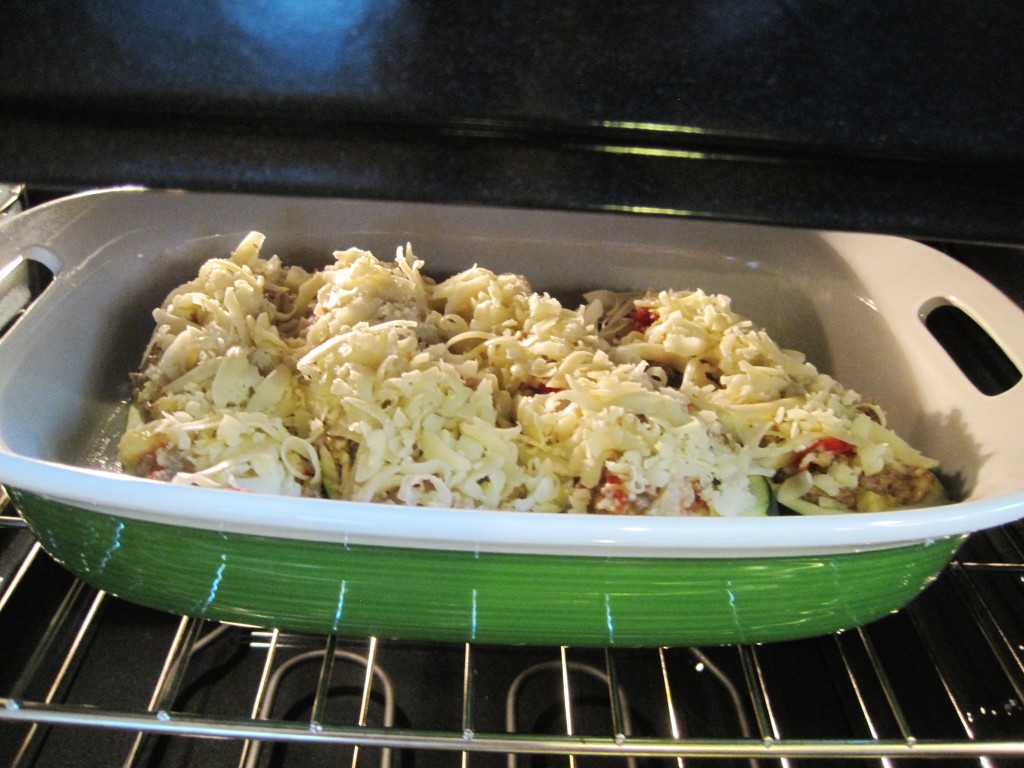 It should take about 35 minutes in the oven at 350 degrees, but keep an eye on it to make sure the cheese on top doesn't burn. When it's done, the outer zucchini should be soft but still holding their shape.
Let these cool a few minutes before chowing down, because I'll just warn you–it will be burn-your-tongue-hot.
But it will also be oh-so-delicious. Just look at that golden cheesy crust on top!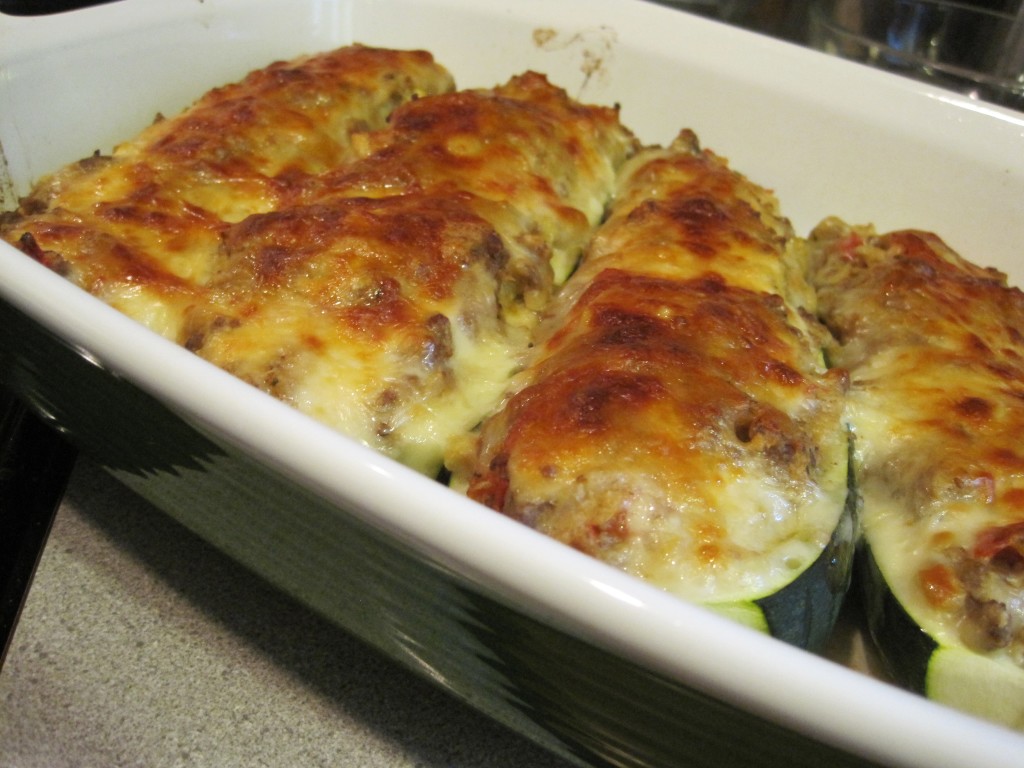 Yum!
I'd love to know how you enjoy your garden produce. Feel free to share recipes with us!