You might not know it, but I really am becoming more of a minimalist at heart. Stylistically anyway. Not when it comes to books and magazines…and my inability to keep my office clean and uncluttered.
But, because our house is usually messy with clutter, I find that I don't want a lot of cluttered decor sitting around. A few pieces make a bigger statement and feel cleaner and less stressful.
But, I also do like things to feel festive for the holidays, so I added a few fall touches to our living room for Halloween. Nothing like sharing them at the last minute for you all, right?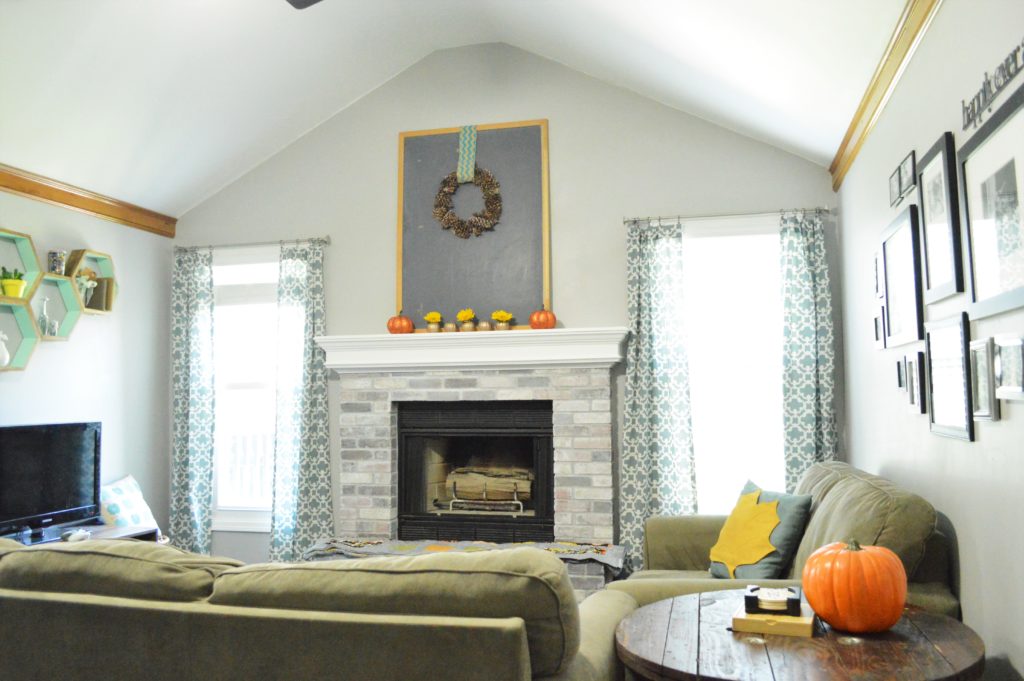 The main change was the mantle. And for that, I did a little Halloween DIY.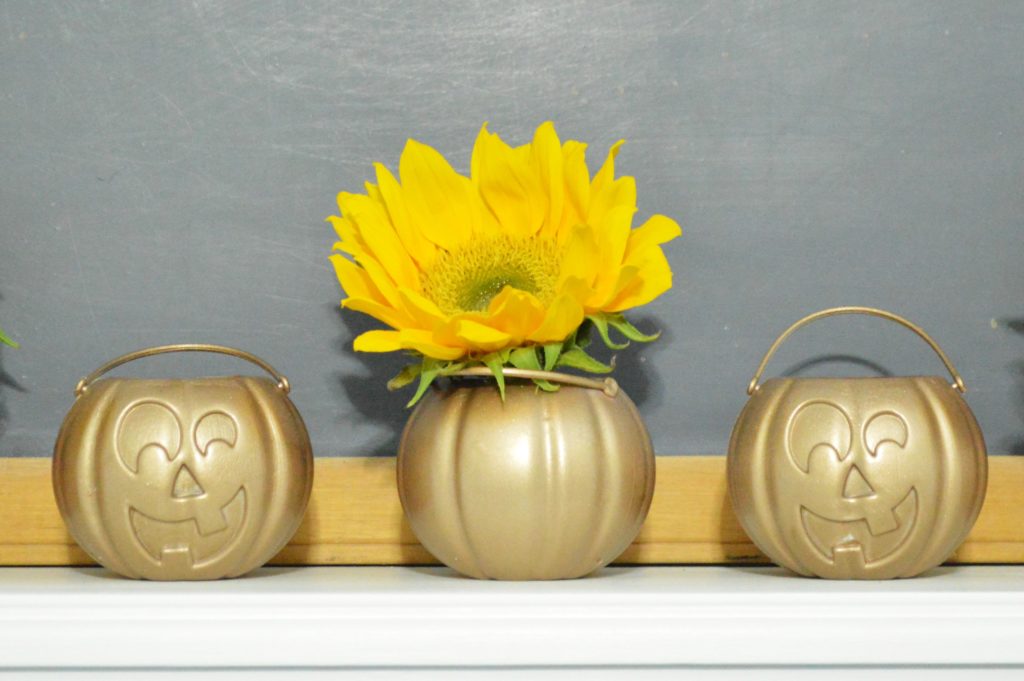 The first step was to find a set of those cheap plastic pumpkins. I found these in the dollar section at Target. Then, they got a coat of primer, and then a couple coats of rose gold spray paint. That's right, rose gold. Because we're fancy pants over here.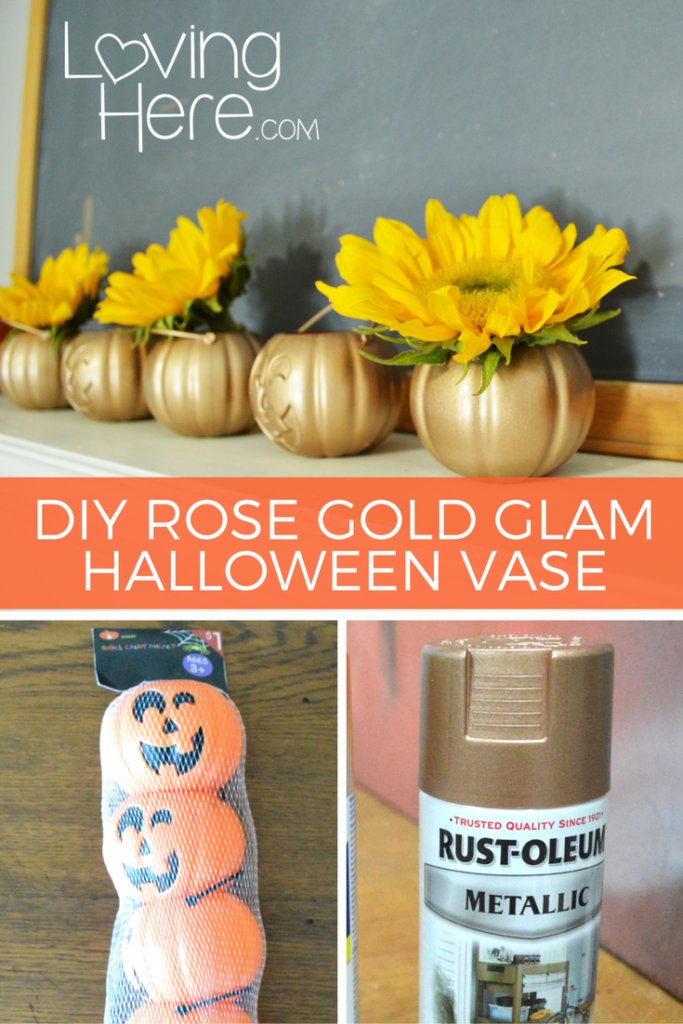 Then, I gabbed a cheap $5 bouquet of sunflowers from Wal-Mart and added a few blooms. Ta-da!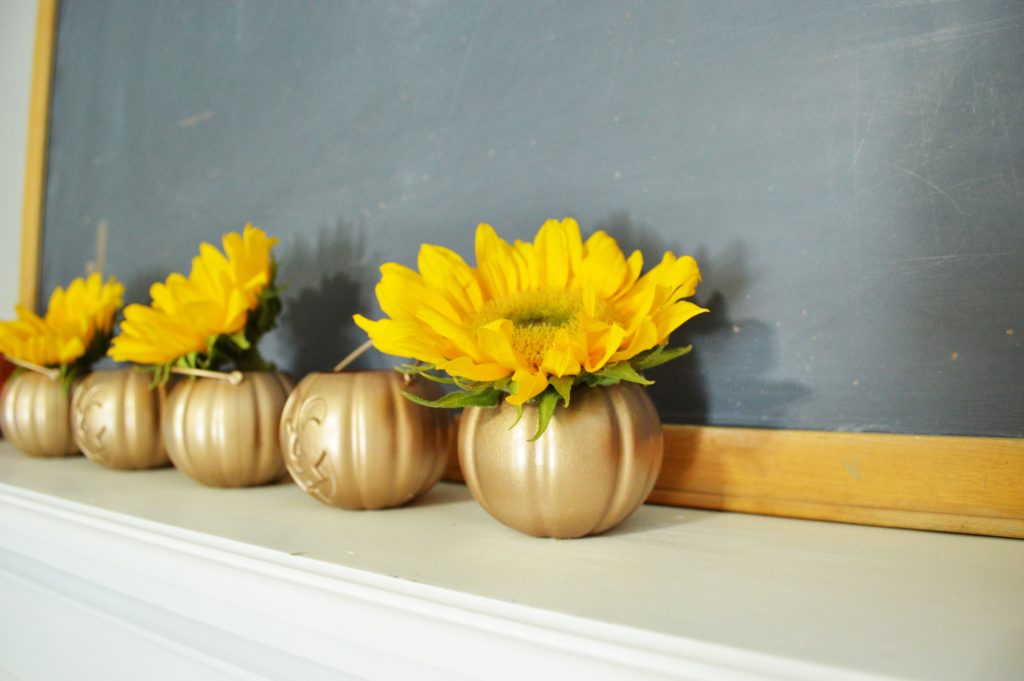 I think it's sort of a grown up Halloween look? Playful, but sophisticated? Charming and cute but modern and stylish?
Am I reading too much into it?
Probably.
I also added my glitter pumpkins, because why not add a little glitter to your Halloween, right?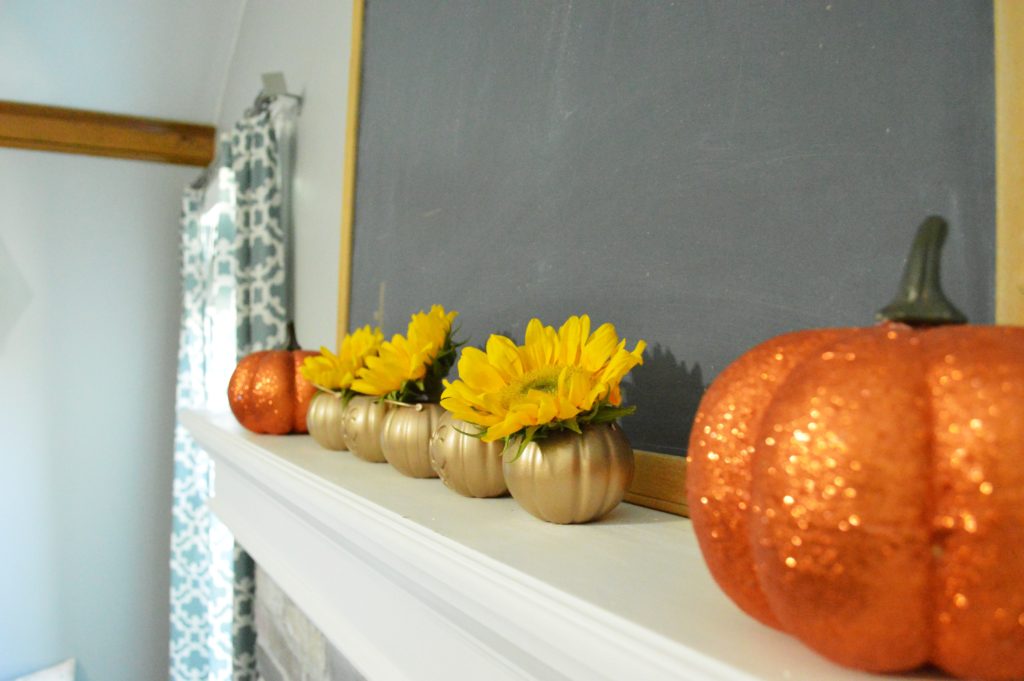 Anyway, I also switched out the quilt on the hearth to the Halloween Wyatt's mom made me. It's so cute, you all. You can see it in more detail, HERE.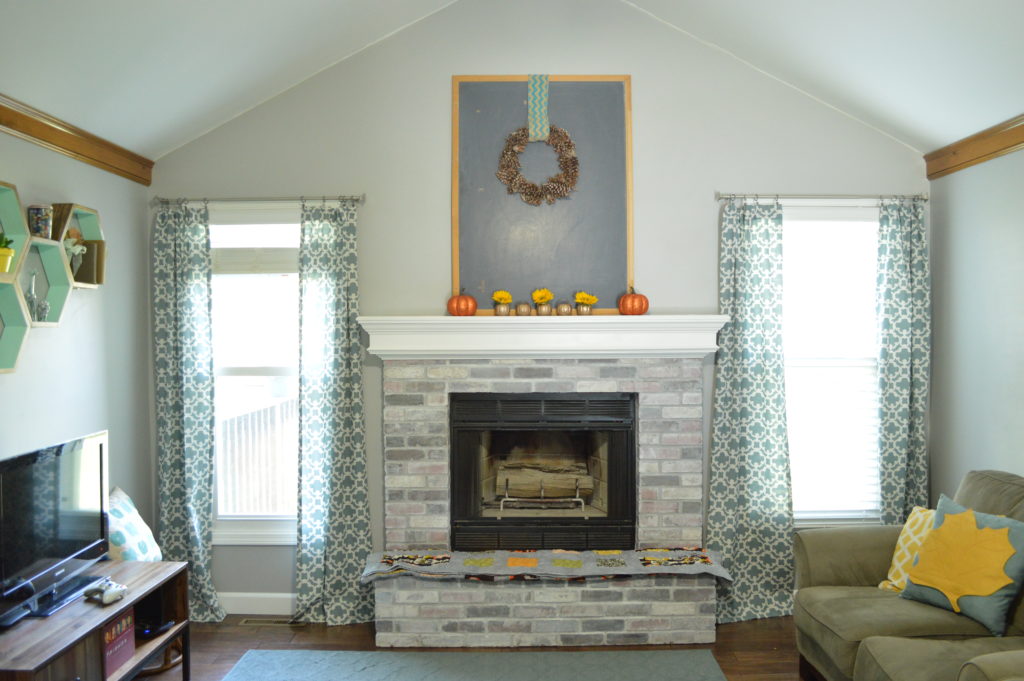 And, I added a pumpkin and an extra little rose gold flower pot pumpkin to the side table next to the couch. Easy-peasy pumpkin pleasy.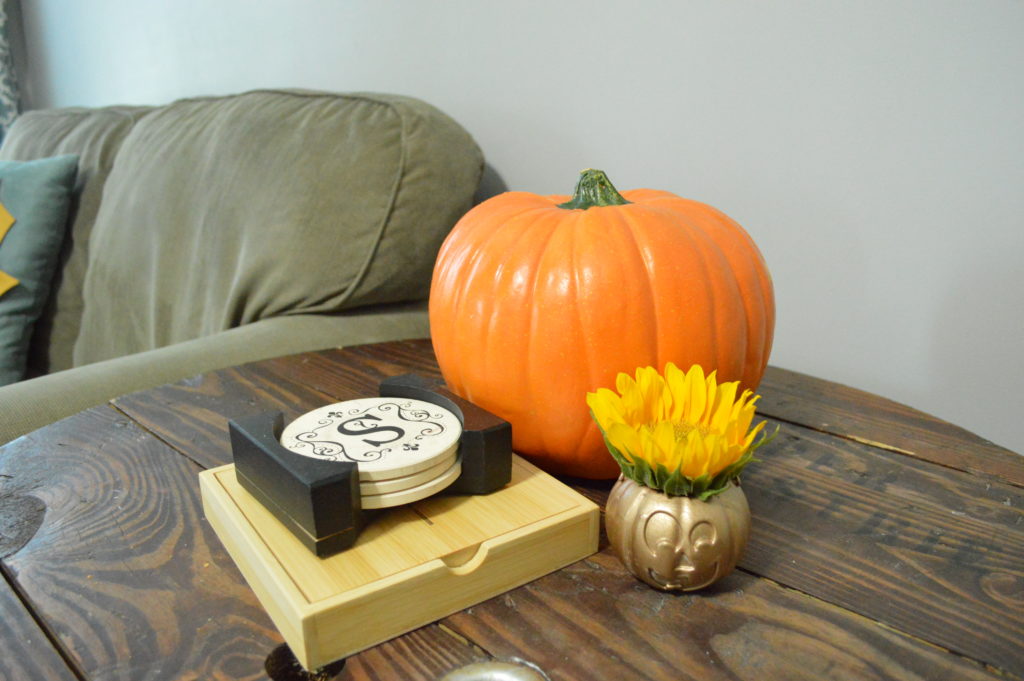 I tried to keep things super simple this year. For a comparison, here's an old Halloween mantle of mine compared to this year's look.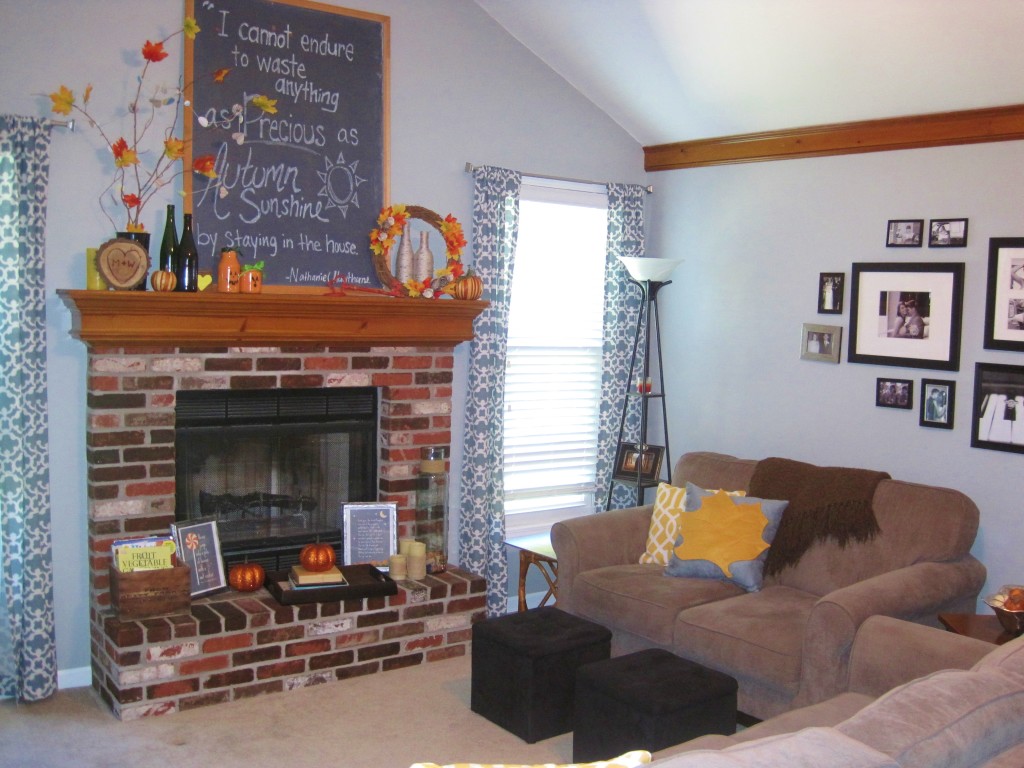 The year after that was VERY halloween-y.
(But also more whitewashed. Thank goodness for that project. All hail the whitewashing!)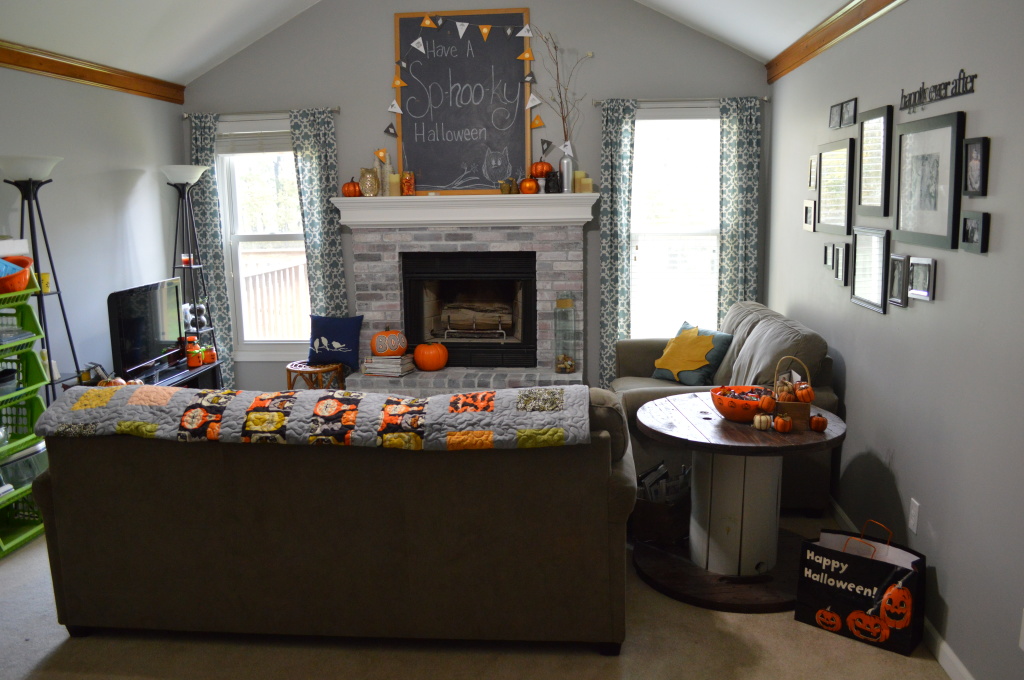 Not bad, just busier. Here's last year's look. It's fun to look back and see how my style has evolved.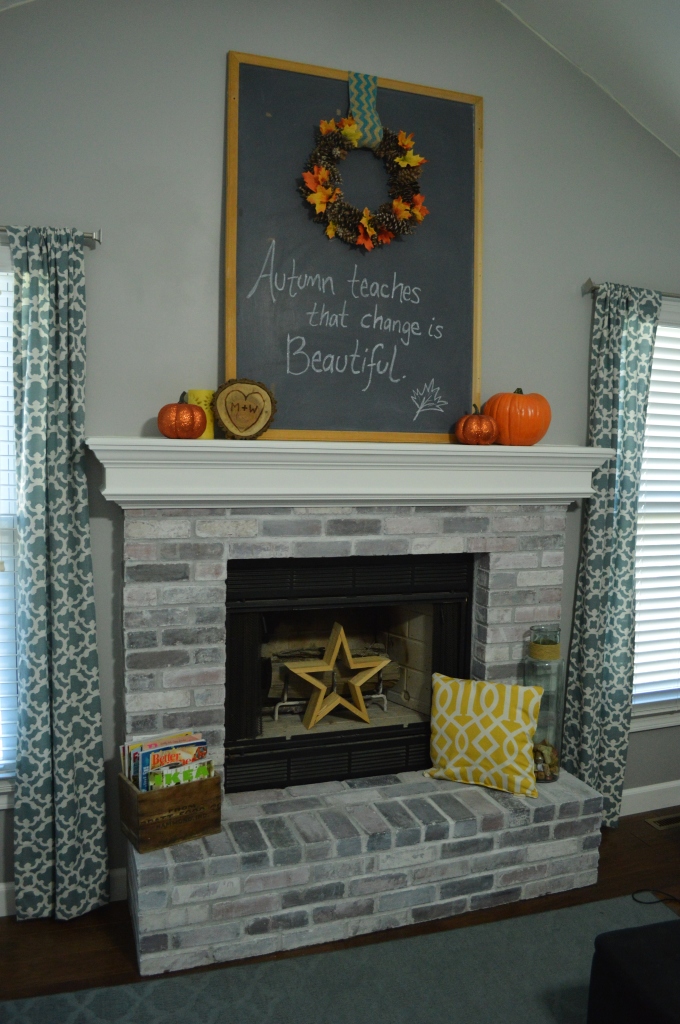 I'm satisfied that our home feels a little festive, all without overwhelming my soul with more clutter. Less clutter leaves room for more mess. And our life is pretty messy these days.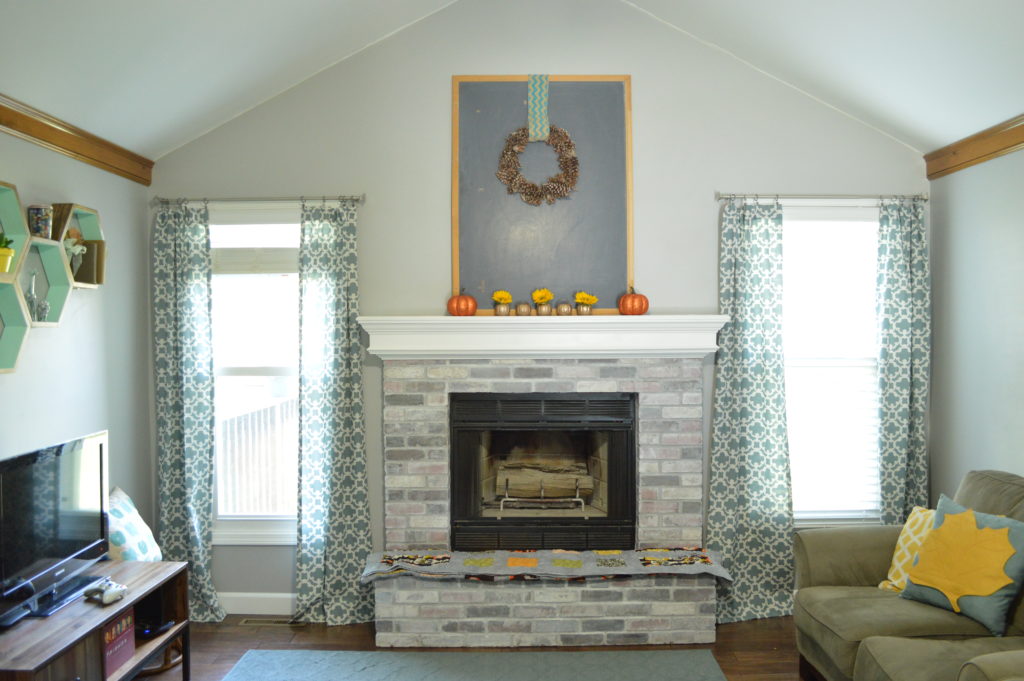 How do you decorate for Halloween? Are you a less-is-more kinda person or do you go all out?