Well, I know even before writing this post that we haven't accomplished everything that was on our list for the year. But we did accomplish a few things that weren't on the list, so I have to have some grace with ourselves as we weigh all the things we've done this year with all the things we didn't get done.
Anyway, in the spirit on honesty and tradition, here is our final list of how we did on our goals for 2014.
1. The kitchen/flooring/stairway project. We didn't quite get finished. We are close. Very close. I expect we'll be done by the end of February or March, which will put us at finishing in under a year of time total, but I've learned that time-based goals aren't always reasonable when we're doing everything ourselves and have no prior knowledge on which to base those expectations.
Basically, I have no idea how long things are really going to take until we get going on them. I need to learn to double my initial estimation in order to give us enough still. Still, I'm ecstatic with how the project has turned out so far and I can't wait to finish all the little details.
Just a reminder we went from here: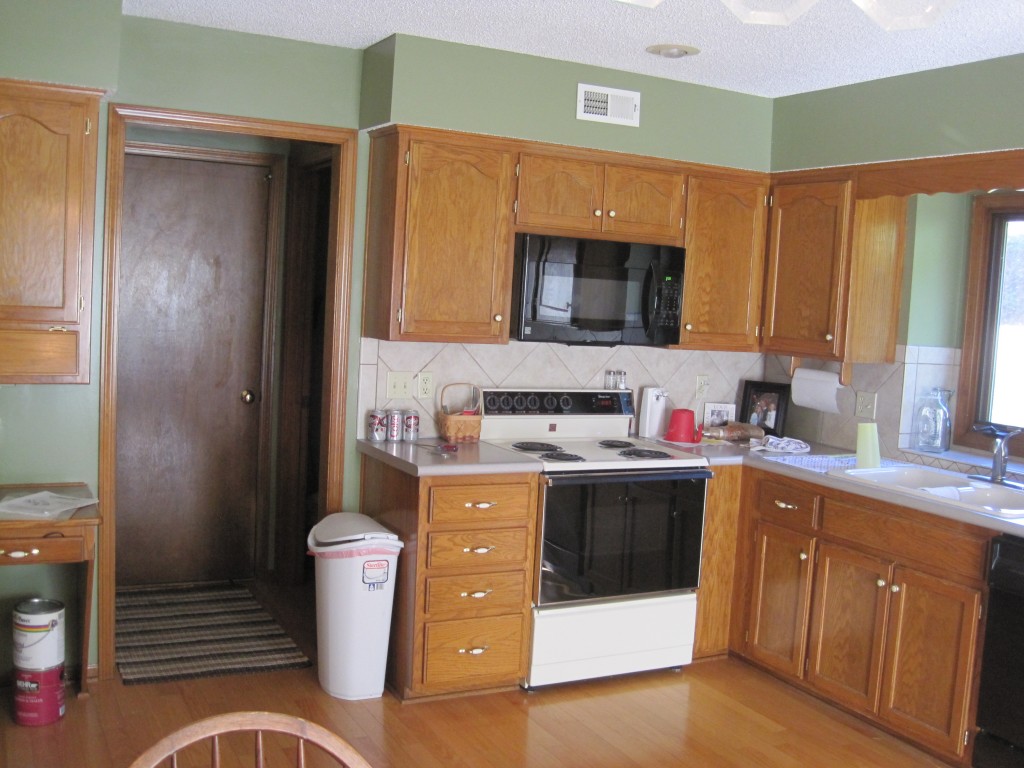 to here: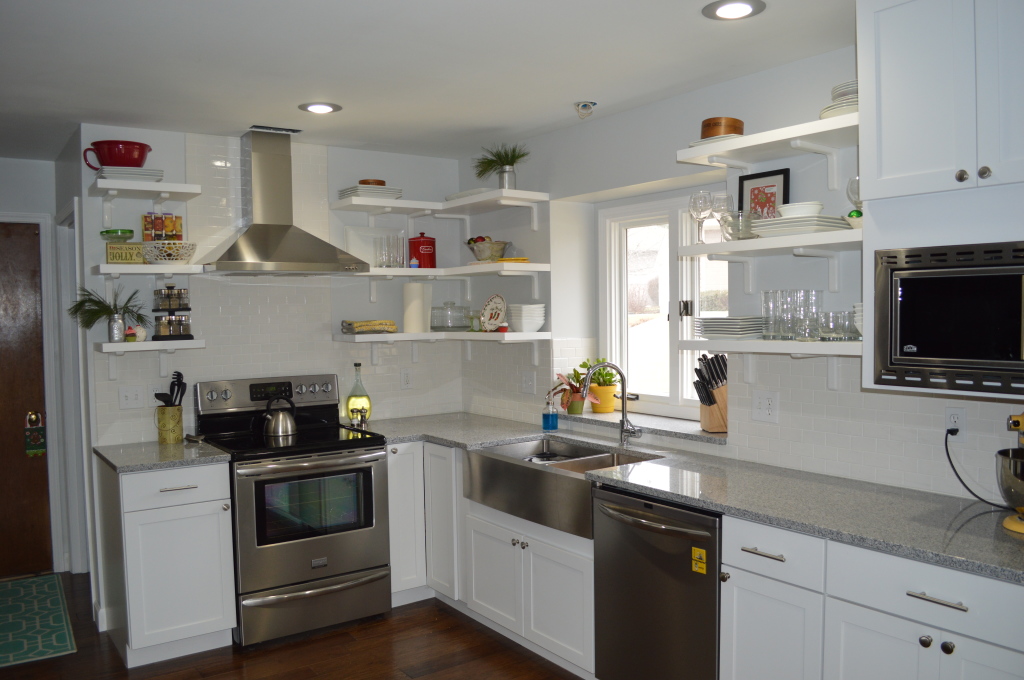 2. Finish refinishing the chairs. Nope. Didn't even think about doing this. Maybe for 2015…
3. Replace the kitchen light fixtures. Still not done. We got delayed in picking out what we liked. Then, we decided on some that we have to drive almost an hour to buy and it just didn't happen before the holiday craziness set in. It will happen this month though. Fingers crossed.
4. Family recipe Fridays. I didn't make it to 12 recipes, but I think we did pretty well for not having a kitchen for the majority of the year. We're going to keep working on this in the future, though.  There may even be a few recipes I'm forgetting to include in this list…
Pumpkin Roll
Broccoli rice casserole
Deviled eggs
Strawberry Shortcake
Canned tomato juice
Homemade Potato Soup
Italian egg and zucchini bake
Mom's homemade chili recipe
5. Expand the garden and preserve more of our own produce. The first goal I can officially cross off the list. We managed to can WAY more items than last year, including salsa, juice, jams, jellies, pickles, relish, and more.  It's such a rewarding process that I can't wait to learn more about! And, it's fun to be able to give various creations as Christmas gifts each year–a token of our hard work and dedication to those we love.
6. Kansas City appreciation date nights.  Went really well. A fun goal, for sure! Several months we had more than one KC-specific event to attend.
January: Saints Pub and Patio (Not a KC tradition or anything but new to our neighborhood)
February: KCI (on our way to Florida)
March: Sporting KC game. (We'd done this before, but still, a very KC night.)
April: We officially declared ourselves loyal to a new local Mexican restaurant. YUM.
May: Cool Crest Mini-Golf
June: TBones Game and Royals Game
July: Shakespeare in the Park with friends. Fun! And a delicious anniversary and birthday dinner out at KC restaurants.
August: Royals game, Hall of Fame museum, and stadium tour (This was actually Sept. 2, but close enough to count for August I think.)
September: Drive in Movie for an IKEA event + Power & Light District for a free concert. Double the KC fun!
October: Powell Garden Pumpkin Festival & Royals World Series Watch Parties with friends!
November: Ordered Wyatt's birthday present (Sock of the Month Club) from a cool local KC company.
December: Christmas light appreciation!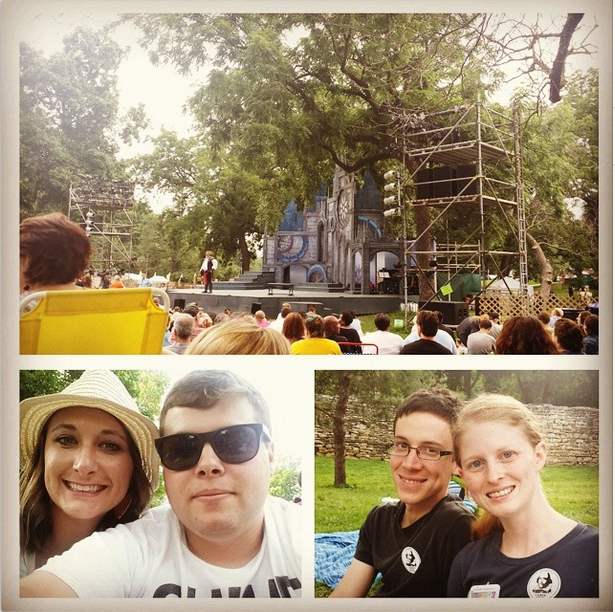 7. Write five things that are not work or blog related. I wrote this year for the first time in a long time. Two poems, one journal, and a couple of other bits and pieces. I'm not planning on sharing them, but I consider it a small victory.
8. Turn the basement into usable living space. We bought a couch and temporarily used the basement as a guest room. But mostly, we used it as a storage and work space for the kitchen. The entire second half of the year, it was basically covered in tarps and newspaper so I could paint down there.
Again, this goal was just unrealistic when I consider we spent the bulk of the year on the kitchen and didn't want to start any other projects until that one was finished.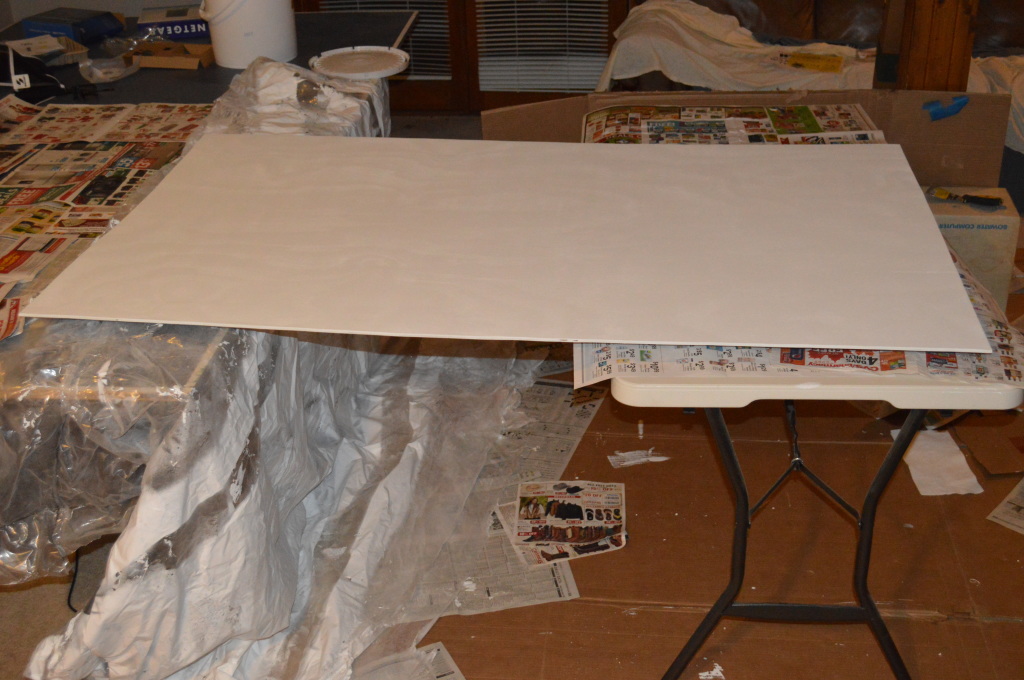 9. Read/listen to 15 books, at least half of which were already on the bookshelf. Done! Plus a few other random ones I've forgotten about I'm sure, not to mention the ones currently in progress.
Mary Poppins – Pl.L. Travers
The Prince and the Pauper -Twain
Pudd'nhead Wilson – Twain
A Connecticut Yankee in King Arthur's Court – Twain
The Cat Who Ate Danish Modern – Lilian Jackson Braun
The Mysterious Stranger – Twain
Jane Austen's Little Advice Book – Cathryn Michon and Pamela Norris
The Legend of Sleepy Hollow – Washington Irving
The Cat Who Came to Breakfast – Lilian Jackson Braun
The Cat Who Turned On and Off – Lilian Jackson Braun
The Cat Who Sang for the Birds – Lilian Jackson Braun
Scoop to Kill – Wendy Lyn Watson
The Beautiful and Damned – F Scott. Fitzgerald
The Cat Who Said Cheese – Lilian Jackson Braun
Various Other Twain Short Stories (as part on an anthology of collected works and others I found online) – Twain
The Cat Who Had 60 Whiskers – Lilian Jackson Braun
10. Buy/Make/Refinish a new TV stand/dresser/shelving unit. Done! We'll be sharing more about it soon!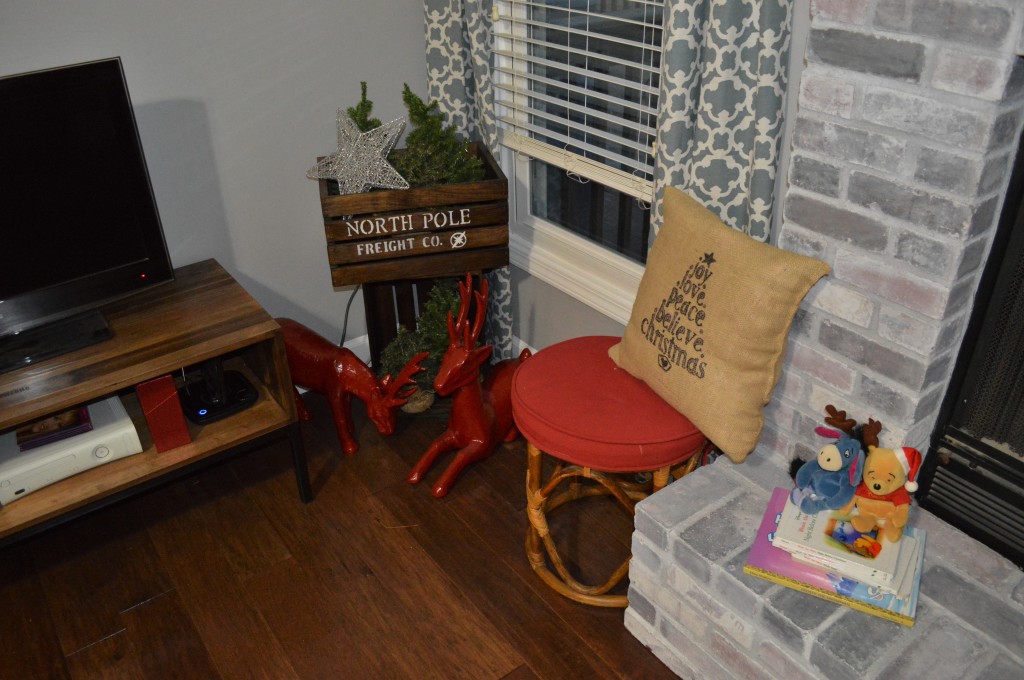 11. Host a holiday dinner or event at our house. I suppose I'll count our Christmas party for this, even though it wasn't a sit down dinner. It was still friends and food and holiday wonderful-ness.
12. Maintain the habit of always going to bed with a clean(er) kitchen. Again, stupid goal for the year we had no kitchen…
13. Vacuum/Sweep/Mop at least one room at least once a week. Also silly for the year of the renovation…I've cleaned a lot, but not regular-scheduled sweeping. More like, "I can't believe there's another layer of dust on everything! Didn't I just sweep yesterday?!"
14. Make some wall art. I made one small piece. Which counts, but barely.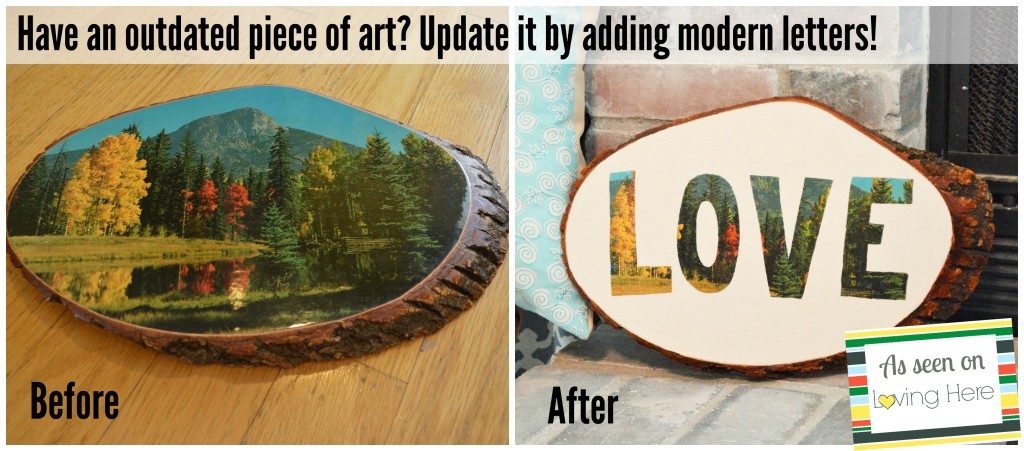 15. Take advantage of our awesome outdoor space. We've grilled a lot. And we've done some landscaping stuff. And garden work. Still no fabulous garden party or anything. Darn. And now it's snowy and cold. Still, I'm sort of counting this as a win…even though it wasn't anything big.
Bonus Item 1. Wyatt wanted to start his own blog, which he did! He talks about techy things and data solutions. Stuff he works on for work and play. Good for him, huh?
Bonus Item 2. I accomplished almost all of my personal work goals for the year, and we rocked most of the things on our Summer Bucket List.
All in all, not TOO bad, considering we had so much going on and so many goals. Seriously, we did a LOT this past year!
And we're working on creating our list for 2015. My mom suggested less things on the list. That's a smart idea. Or maybe just smaller things. Let's face it –an entire main floor renovation project was probably too big of an item to try and tackle last year when we consider we also had 14 other things on the list!
Now it's your turn to share how you did on your goals for last year! Come on—we want to hear it!