I upped the leaf count in the living room by one this weekend, guys.
In perhaps the easiest and most "This-feels-like-cheating" sewing project ever, I added one fall-themed pillow to my collection. And since I'm all for sharing secrets (and faking a successful seamstress persona), I had to share this super fast and easy project with you all.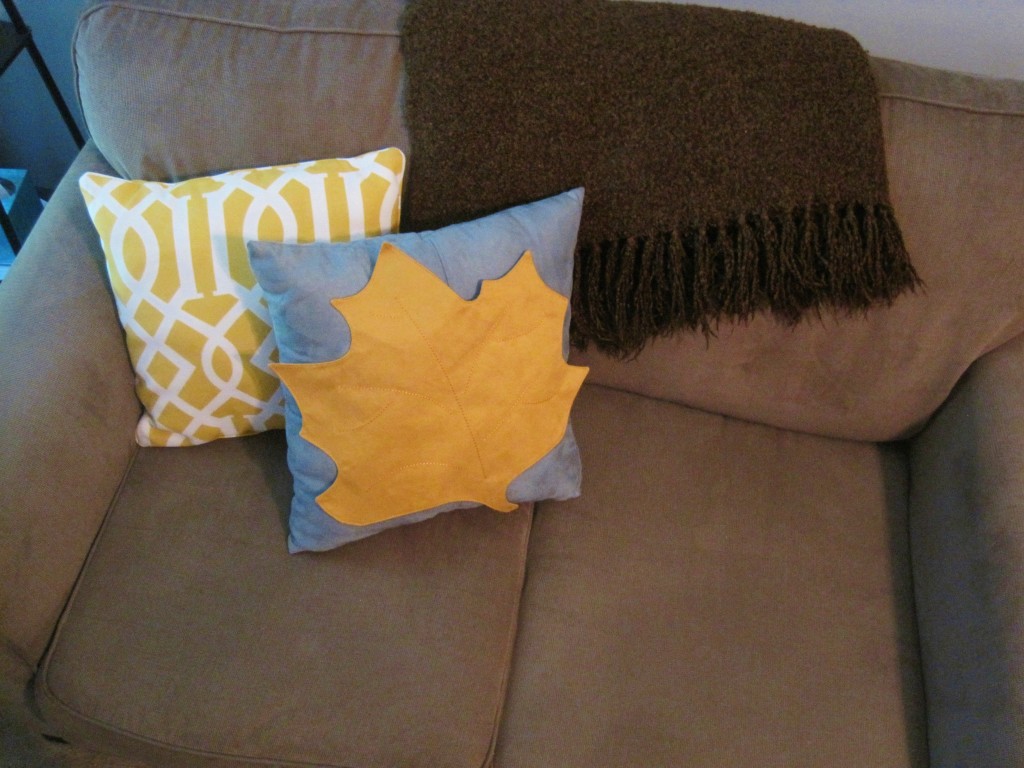 I started with this dusty blue faux suede pillow, snagged for $7.50 at Big Lots a few weeks ago during  sale.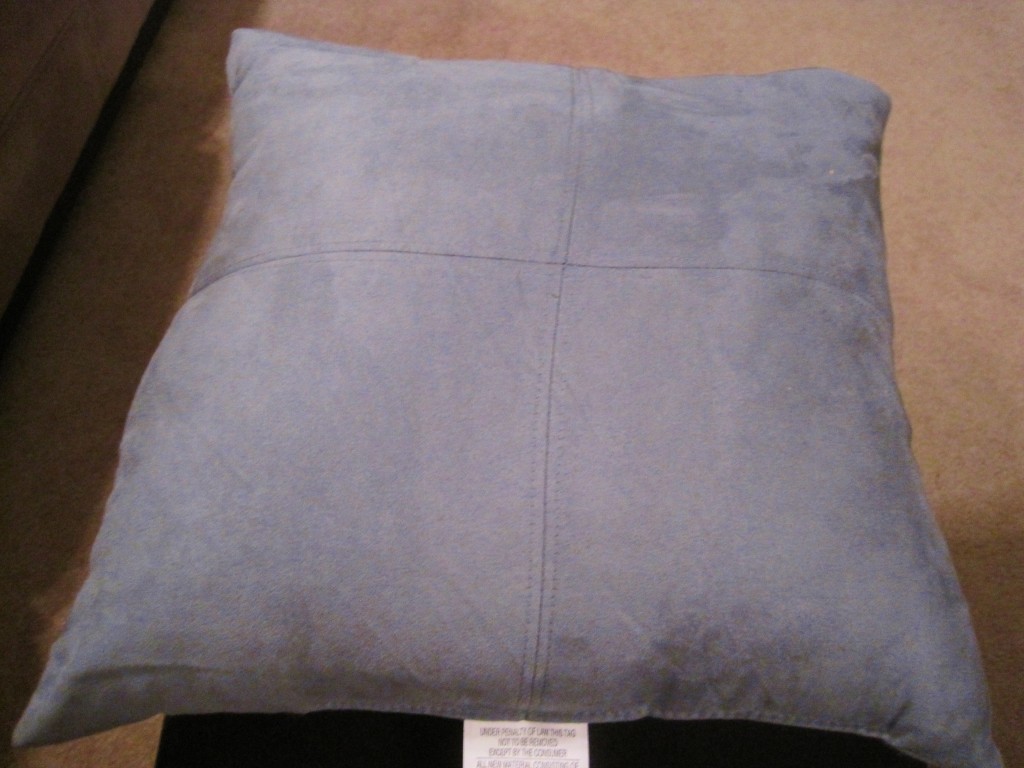 I also grabbed this dusty yellow/gold faux suede leaf place mat for $1.75 at Big Lots.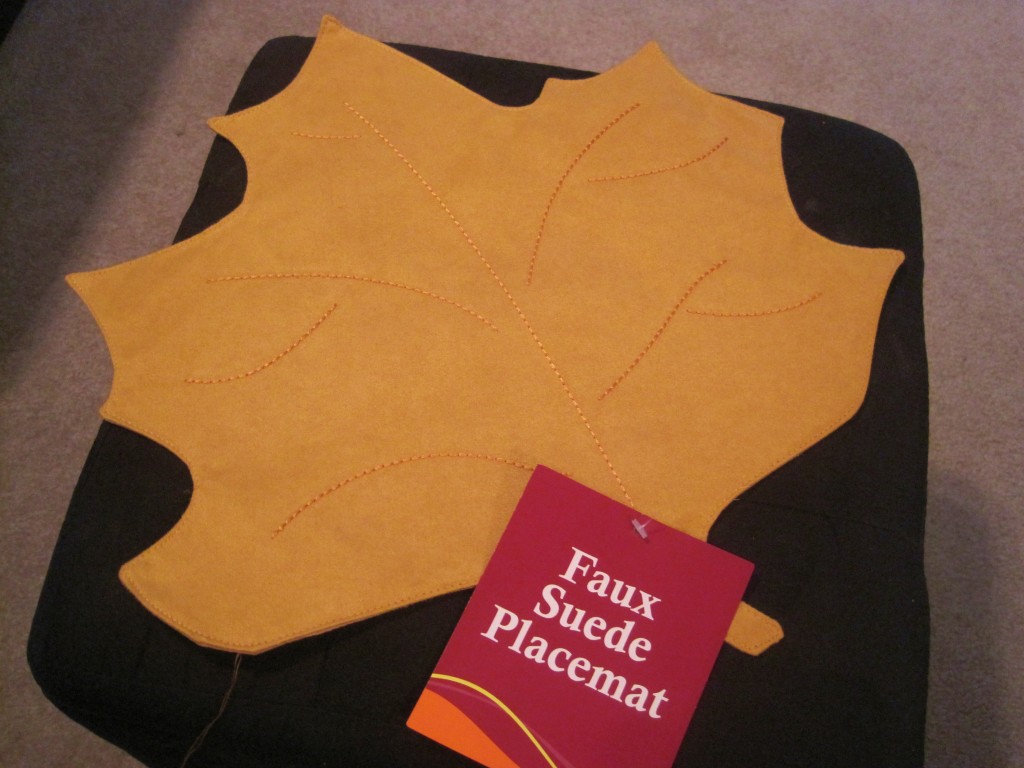 Then,  I simply tacked the leaf onto the pillow in a few places…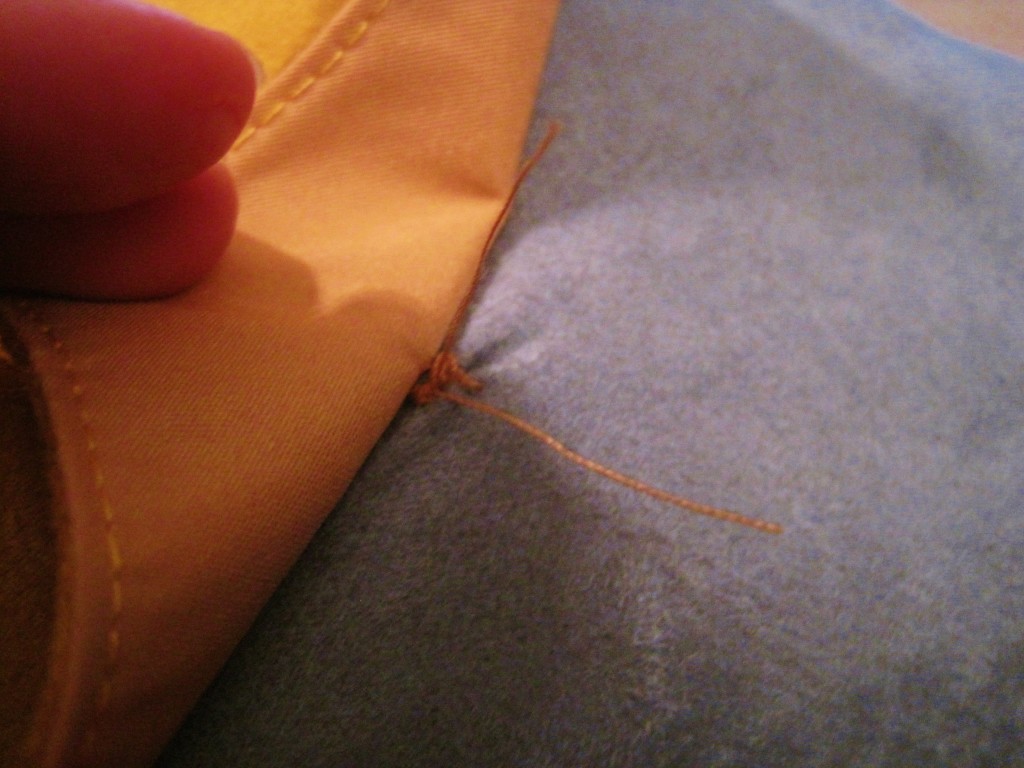 I used gold thread to match the embroidered detail, using those spots to hide my stitches in the already visible thread.
And that's pretty much it. I wanted to let my leaf be a little floppy and free on the pillow, but if you have young kids that like to pull at loose edges, you might want to tack your leaf down on the very outside edges so as to not encourage ripping or tugging. See how those loose edges might be tempting targets for tugs?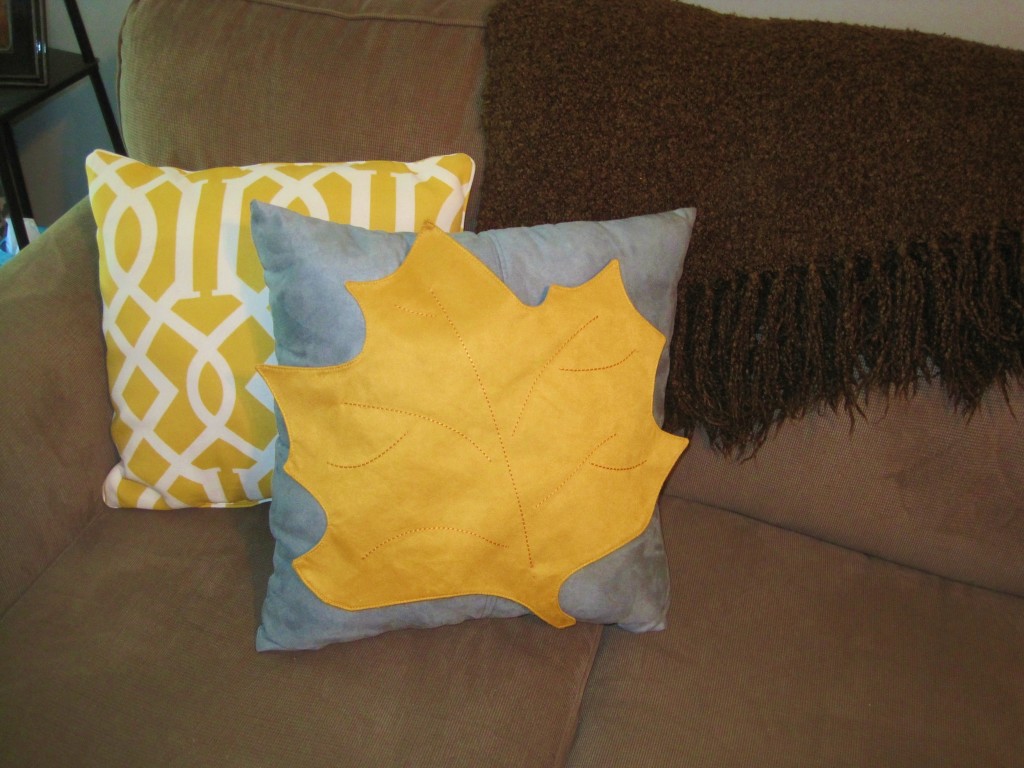 Anyway, I tacked the leaf down in about five places and this project was DONE!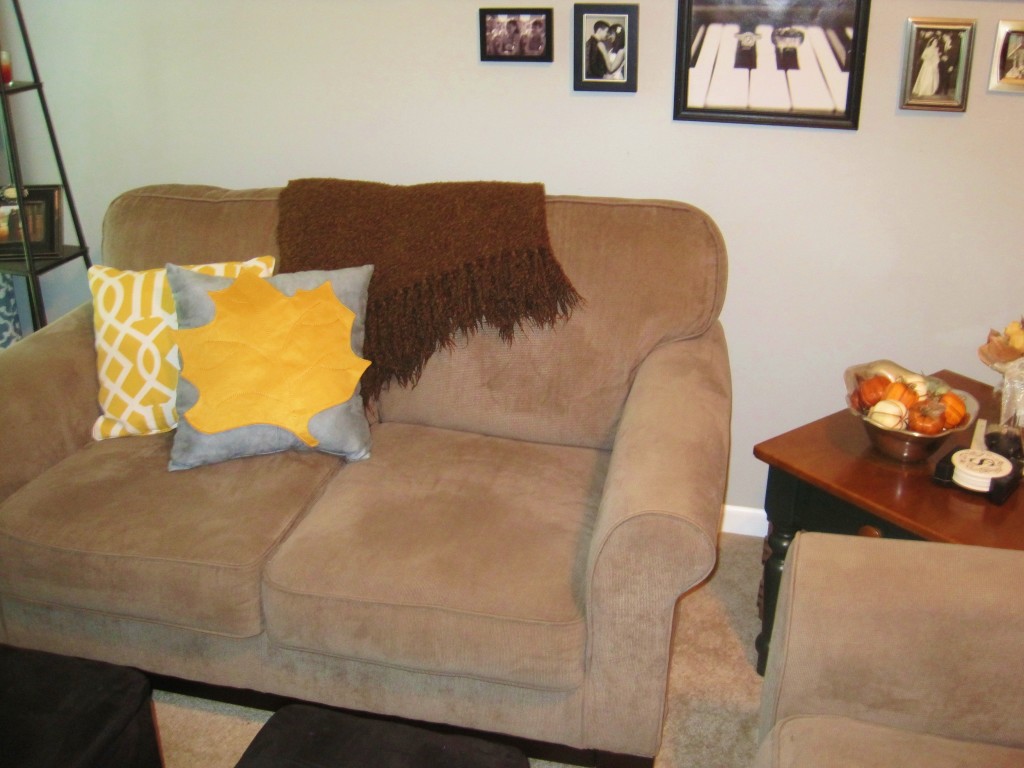 Super easy, right? It definitely' qualifies as a cheater project because it seems like sewing, but there's pretty much no skill or experience required.
Plus, it adds a fun fall-theme to the pillows without having to switch them all out, which would be costly, or without having to ditch my beloved yellow and blue theme! It's subtle, but festive.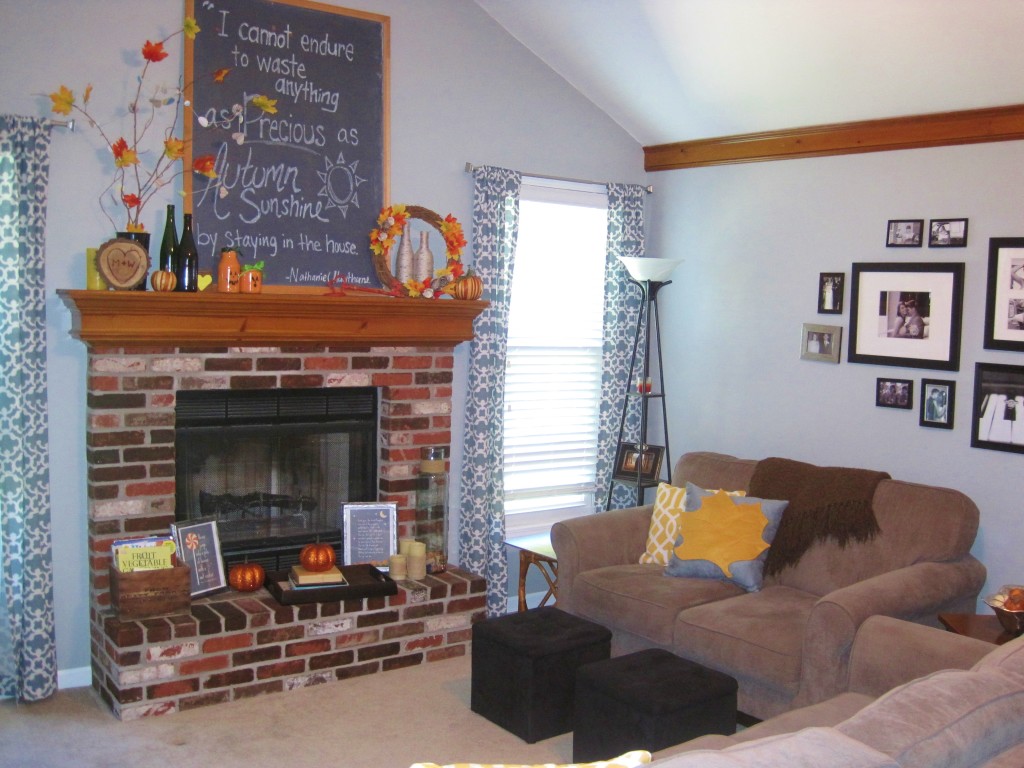 What a fun, fall gift for someone! Or just use it to theme-up your own living space! I'm picturing this with other fun place mat shapes, too…pumpkins or even spider webs (if that's your thing–it's not mine!) for Halloween, and trees or ornaments for Christmas! What type of place mat would you use? Can you think of any other things (besides place mats that could be used? I bet there are tons of other ideas that would work for something like this! Enjoy!