I'll admit it. I'm a visual person. When planning remodeling projects and other big decisions, I need to see the options in front of me so I can really get a feel for how the finished product is going to look.
This kitchen project is no exception. Even though we've already removed most of the wall, I was still unsure about ordering cabinets without having a great idea that what we were getting would be exactly what we needed to fit the room. I mean, this is a HUGE project and we're planning to only do it once…so I want to make sure we get it as right as possible.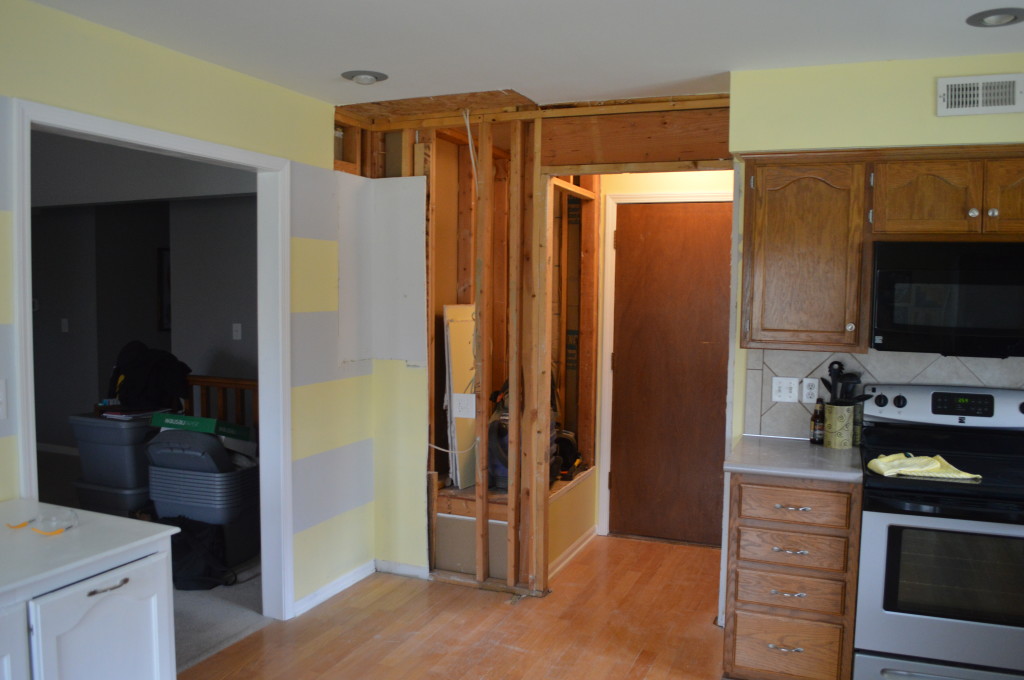 I started by sketching and sketching and sketching ideas of how we want the space to look. Really, I am a terrible artist and terrible at drawing things to scale and with the right perspective. My grandma was an art teacher and I can't help but feel I'm letting her down every time I can't figure out the right angle to draw a line to show the cabinets going in two different directions. Sheesh.
Needless to say, there was a lot of erasing and redrawing as I went through this process.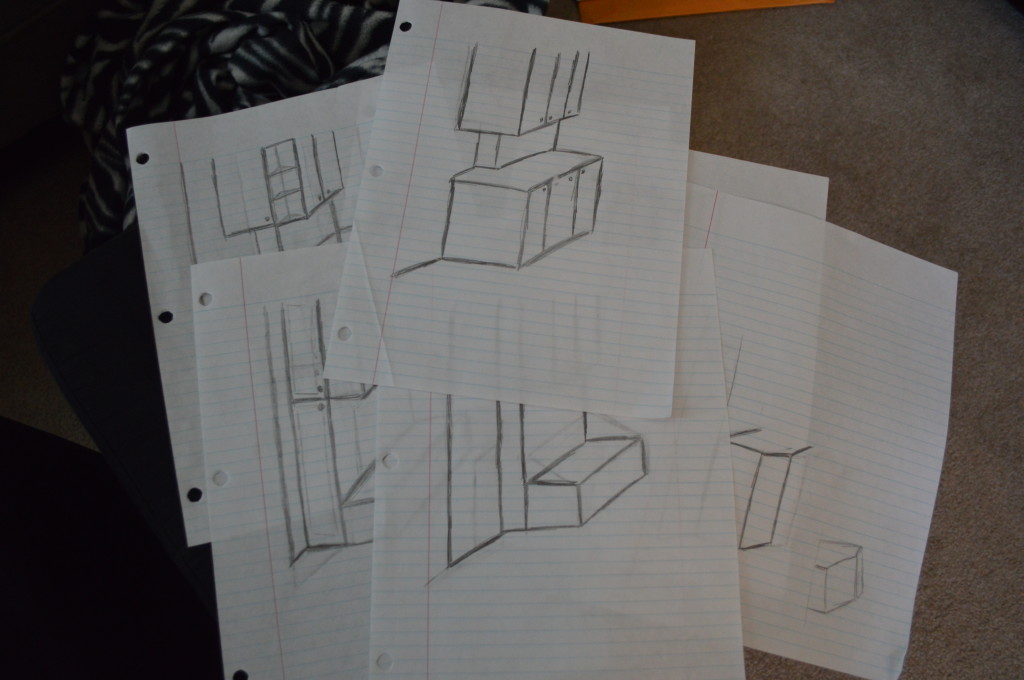 Finally, we had it narrowing down into a few options but I was still having trouble getting a good idea of what the space would really look like, and feel like. Grr…
So, I had the idea to make some makeshift cabinets that would help with visualization. I figured Hubs would laugh and refuse to cater to my insanity, but he actually got into it and started taping things together with me!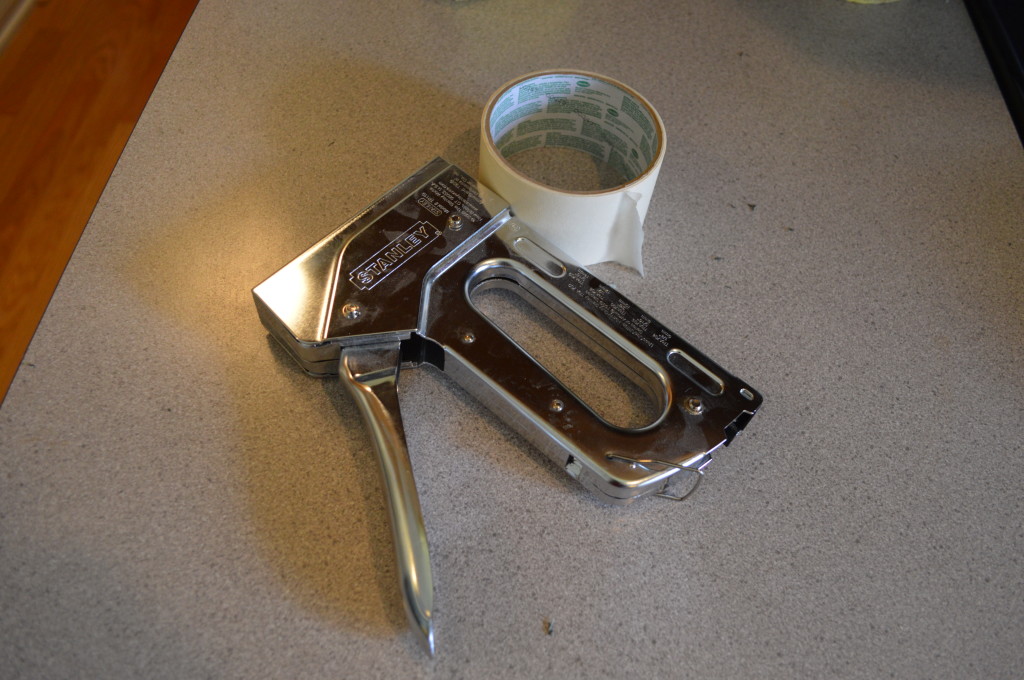 We used cardboard boxes we had stashed in various places (spray painting backdrops and the box from our new dishwasher, etc.) as well as a few other random items to try a few of the configurations out in the space "for real."
Pretty soon, we had ourselves a little model of what the corner might look like, complete with a flannel-colored base cabinet.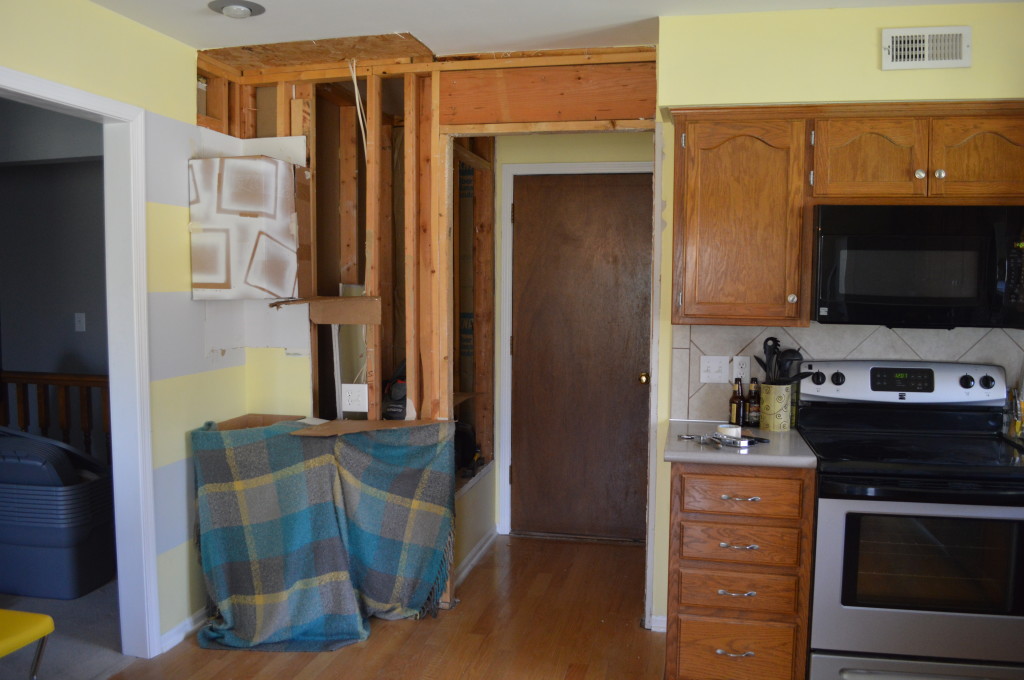 It's not much, but it was really, really helpful in giving me an idea of the footprint of the finished space.
For some reason, my brain is able to look through the studs and get an idea of the open space that will be there better than my brain was able to picture corners and angles and how far cabinets would stick out, so this silly process gave me a good idea of what the space would look like. If I squint my eyes and tilt me head, it kind of looks like an old potato(name that reference!) I can picture the studs gone and the cardboard as nice, new white cabinets!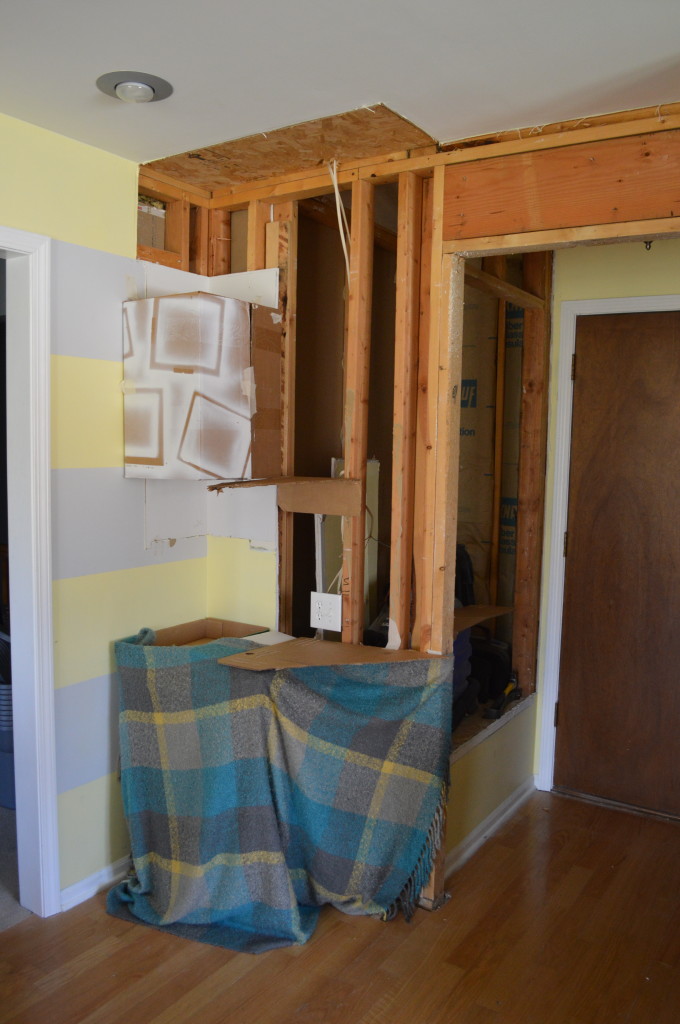 For now, we *think* we've finally settled on a plan for this little nook area (what I'm calling it) and we have an appointment tomorrow to get our cabinet order adjusted to reflect these changes. Fingers crossed this ends up saving us money, not costing more! Also, fingers crossed we'll be able to get the random, customized cabinets we need to make this work.
This piece shows where the counter will be…hopefully.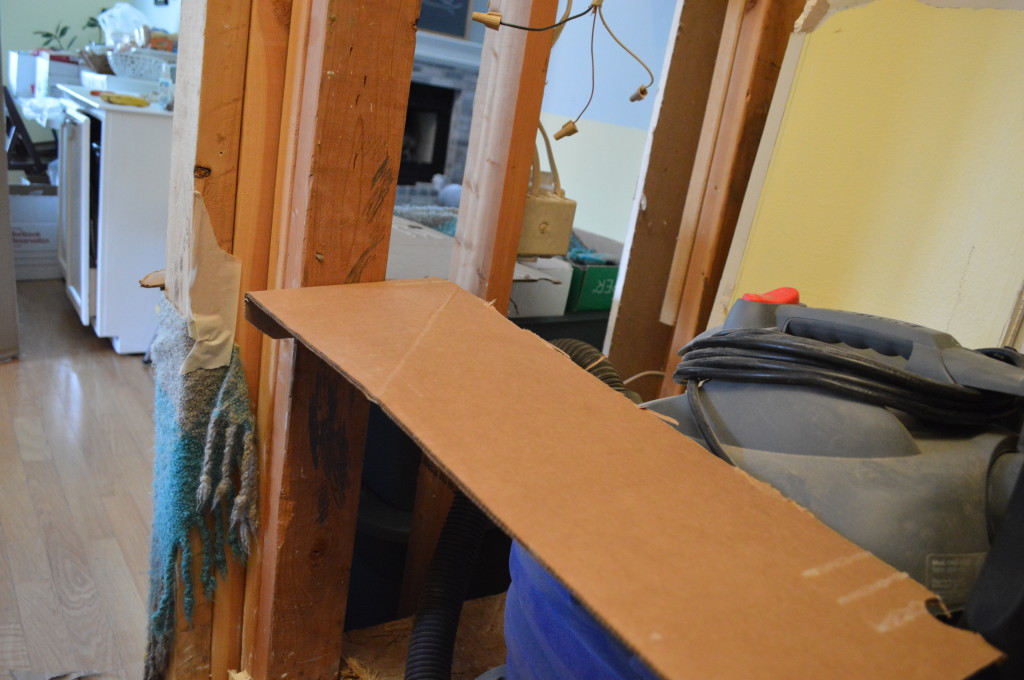 And this shows the upper cabinet on this side..which will be connected on the angle to the cabinets on the other side…hopefully.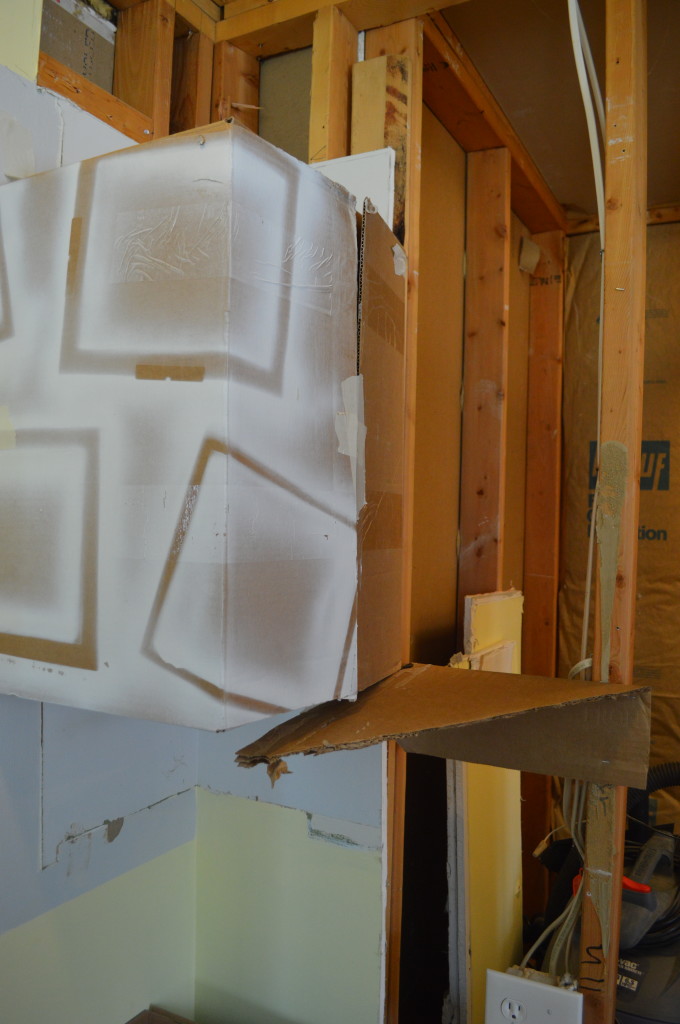 And again, hopefully, we'll have a similar angle on the base cabinets.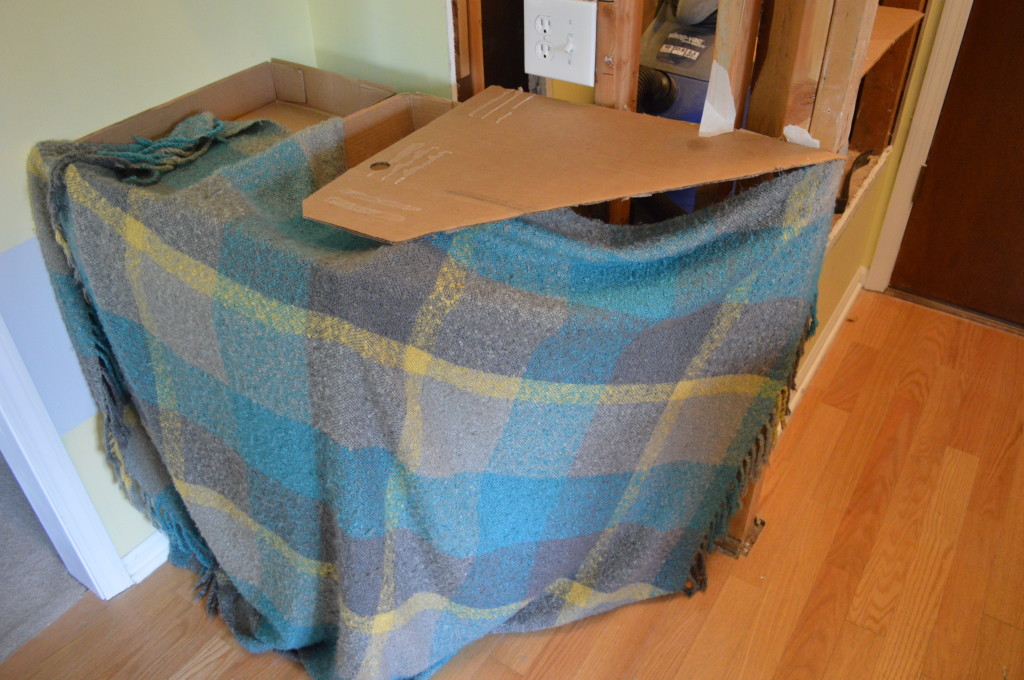 In the meantime, we have a totally non-kitchen related update to share with you all tomorrow in case you're already getting tired on hearing about one room in our house after seeing us bounce around the house randomly for a year or so. So, stay tuned for a surprise new piece of furniture for a totally different room!
And no, this furniture is not cardboard. Although Hubs did offer to make me something new for the kitchen with the box this piece came in…He's a good one, that man.
Tell me…have you ever practiced laying out furniture or cabinets with cardboard or other random items from your house? We used some Rubbermaid totes, cardboard, and a blanket to make this little arrangement…I'd love to hear your suggestions for makeshift furniture and fixture…it's like blanket fort building…for adults!