It's time to share our list of goals for the year. I'll admit we had a little bit of trouble coming up with our list this year, just because we're not sure exactly how much time we'll have for projects now that Will is around. But improving our lives and home are important, so we'll just do our best to cross off as many as we can in the next 12 months.
So, in no real particular order, here are 15 things we're hoping to accomplish in 2016.
1. Add a garbage disposal back under the kitchen sink.
When we put in our stainless steel farmhouse-style sink, we decided not to go with a garbage disposal. Because the sink is so much deeper than a traditional sink, there isn't a lot of extra room in the cabinet below. Plus, the sink came with a little metal basket to collect and food debris, so we figured we'd try it for awhile and see if we needed the garbage disposal. Turns out we both HATE cleaning out the little basket (food gets stuck in all the little holes–ick!) and we really miss the convenience of a garbage disposal. It won't be too big of a project (we hope) to add one back in.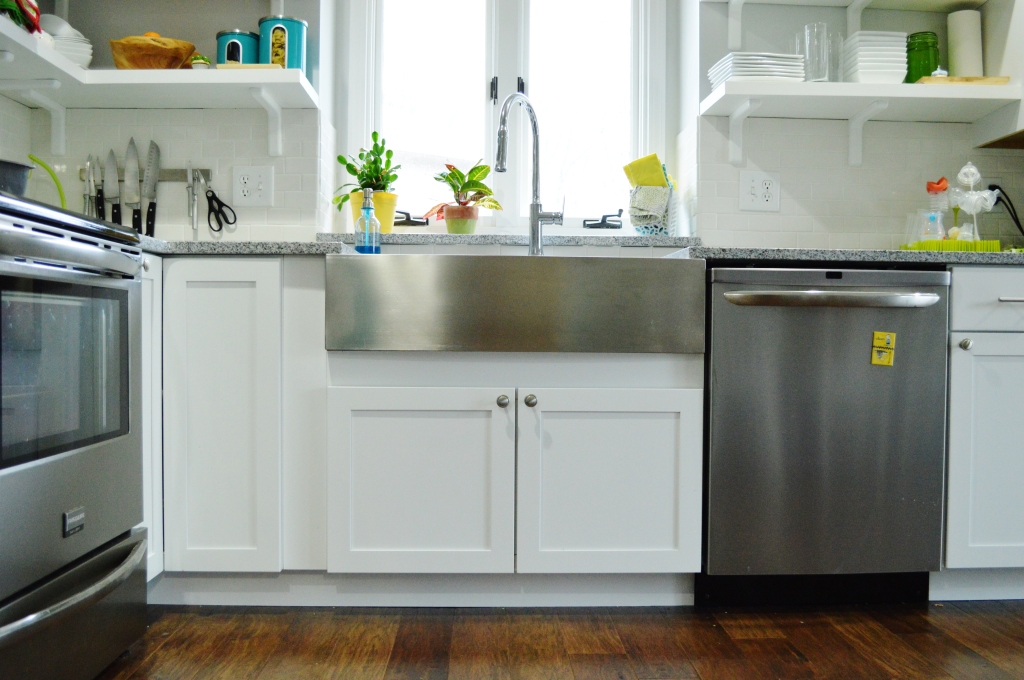 2. Revamp the laundry room.
We painted the laundry room when we moved in, including the door and floor trim, and we continued our new hardwood floors in there last year when we replaced those in the kitchen…but that's all we've done in this little room, and I'm ready to invest in making this space more functional. We're still using the broken hamper Wyatt had in college (WHY?) and it doesn't fit the space so I have to bend all awkward every time I use the dryer…which is a lot. Plus, now that we're cloth diapering, I am in this room a lot more and it's just time to make it more functional.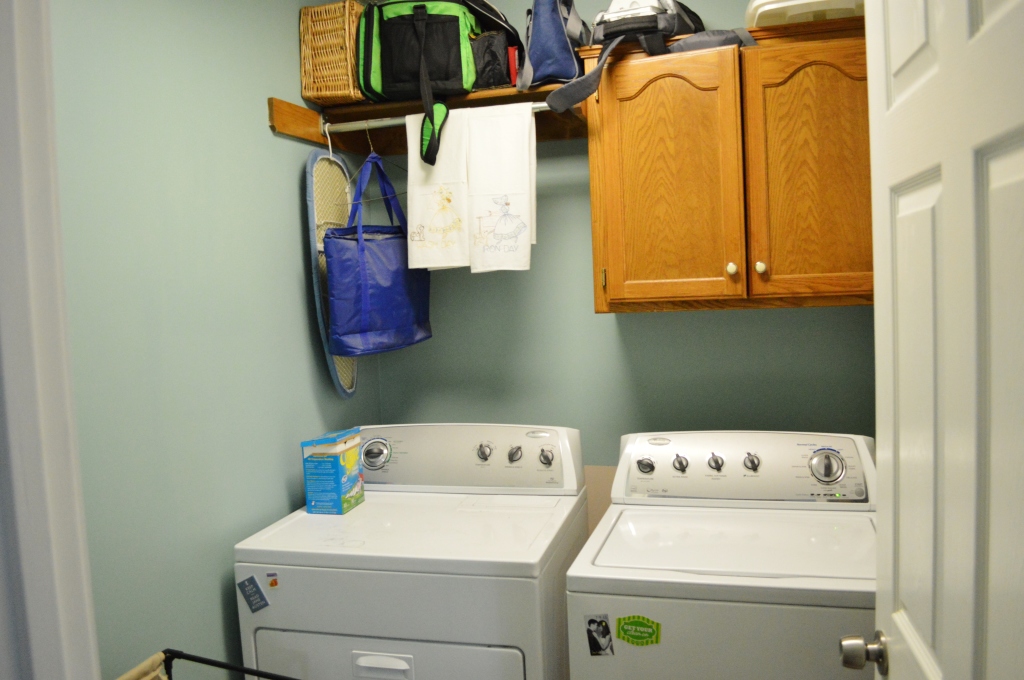 3. Declutter and "babyproof.
Secure furniture to walls 
Get a baby gate for the stairs.
Make sure all breakables and other adult-only items are put away/locked up. 
"Cushion" the hard edges of the brick fireplace, TV stand, etc. 
Add door locks to applicable cabinets. 
Tie up all window blind cords.
Get rid of the junk. 
Will is rolling over and we know a curious, crawling little tot is not far off in our future. That means we have some serious work to do to get our home safe for him. Can you think of anything we missed in our list of specific to-dos? I'm sure there are other things I haven't even thought about yet.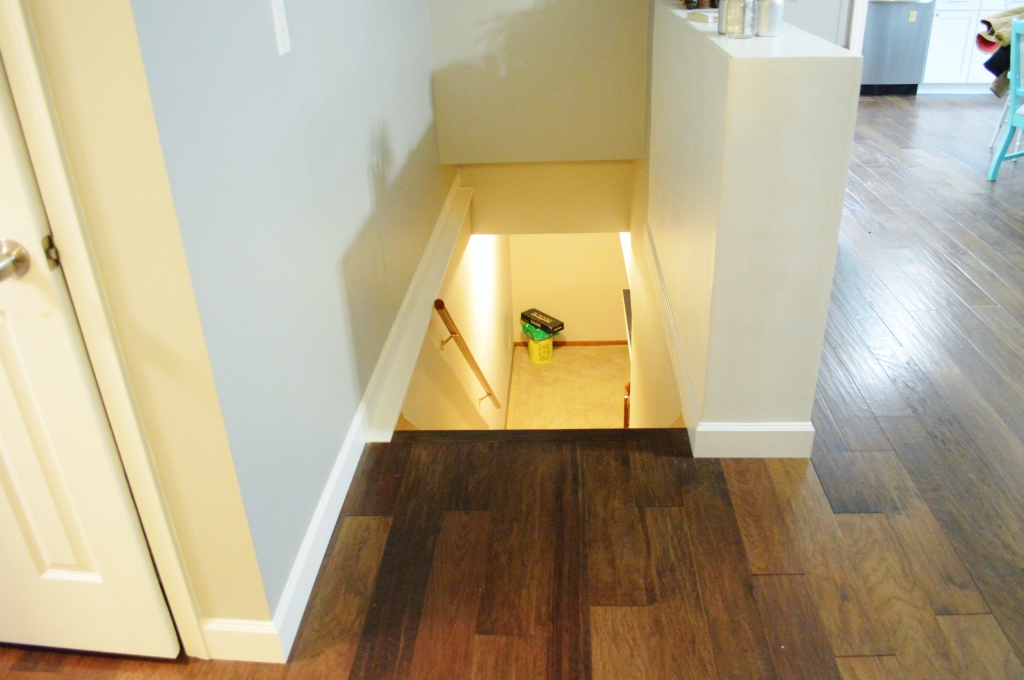 4. Build a new strawberry planter. Also maybe something for potatoes?
Our strawberries really didn't do well last year, and they are in desperate need of a better space to grow. I'm hoping I can convince Wyatt to make me a cool planter for them. Also, people keep sending me an awesome urban potato gardening technique that would be super fun to try.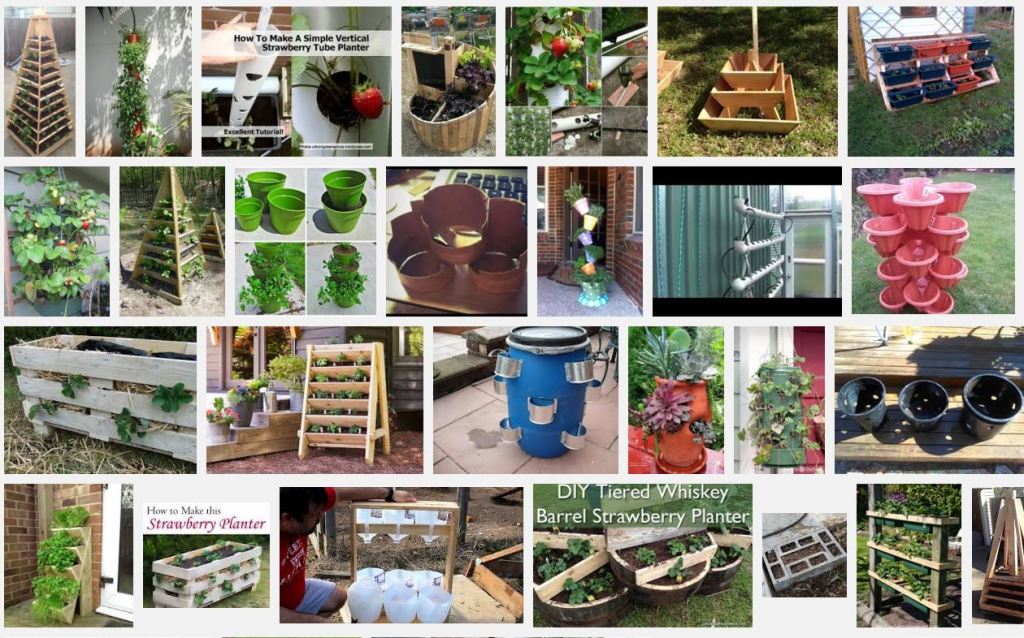 5. Take Will on his first vacation.
I'm not sure where we'll go and how long we'll stay, but I'm hopeful to take a few little trips with Will this year. I know he's little and won't remember where we go, but that doesn't mean we can't still have fun with him now. Vacation is one of my favorite yearly traditions, and I'm excited to share that with him.
Suggestions on where to travel with a baby or one-year-old?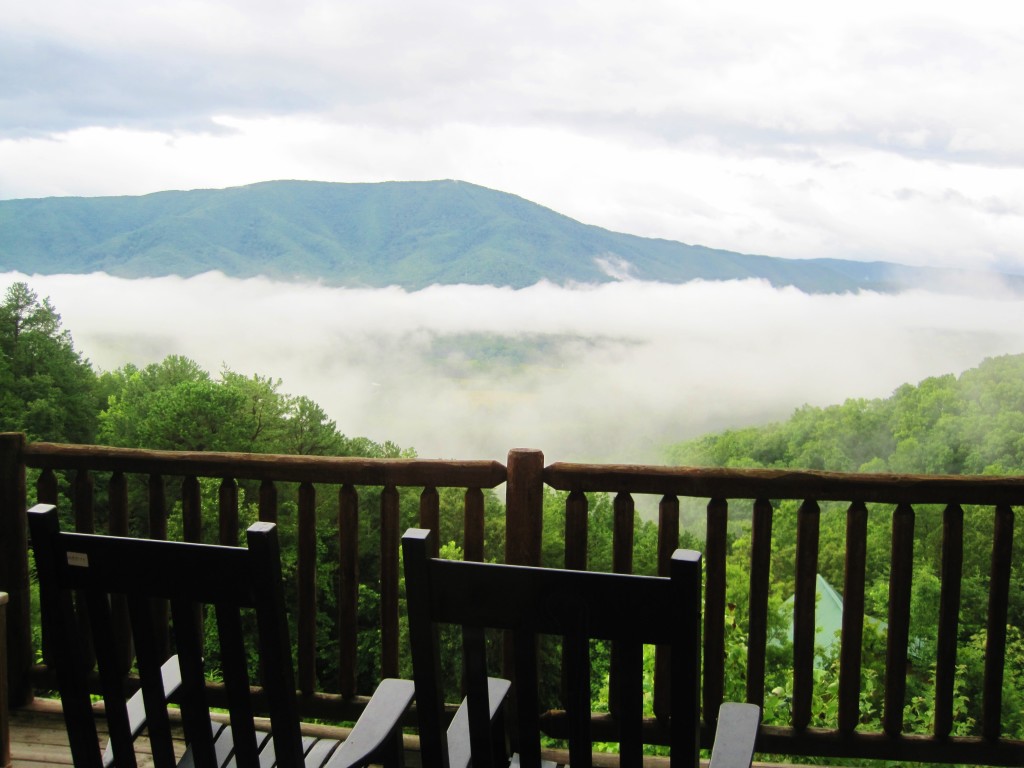 6. Conquer the basement storage rooms.
Um, those rooms are a disaster…again. Oops. We've done a lot of work down there (my mom and sister have helped so much!) but it's time to think about some long-term, more permanent solutions to the mess. I need something more functional than a bunch of totes that are stuffed full and stacked high. Also, we aren't utilizing the storage systems that are down there very well so it's really frustrating.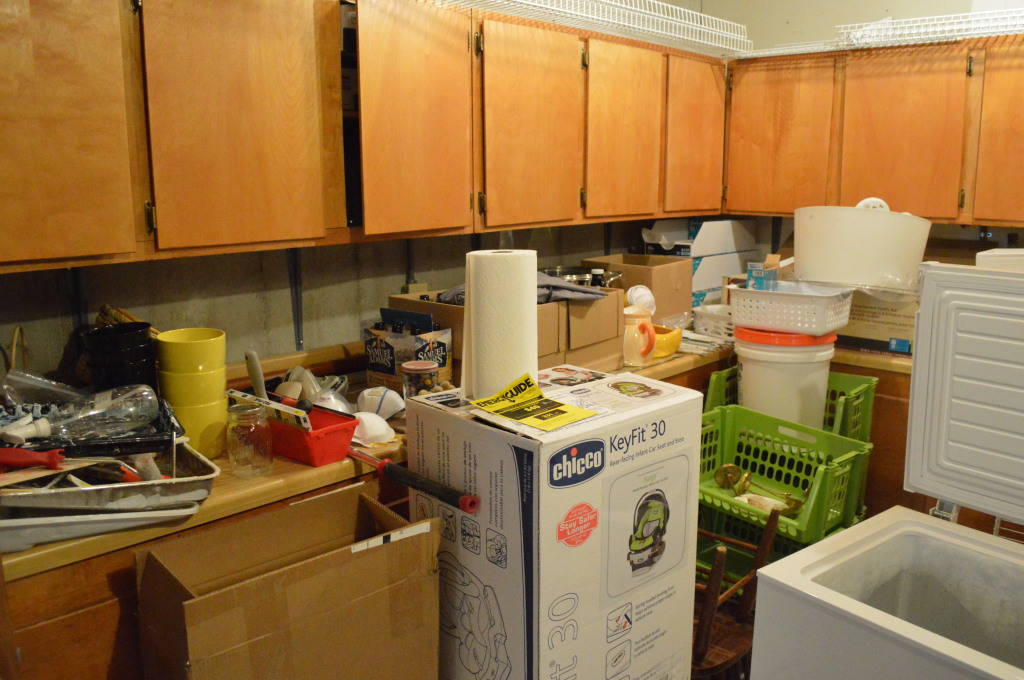 We also need to just purge a bunch of stuff we don't use and don't need. A big garage sale is in our future–I'm not sure how we keep ending up with so much junk!
7. Read 20 books.
This is the same as last year, but I want to commit to reading more again this year. It's something I enjoy and don't want to miss out on.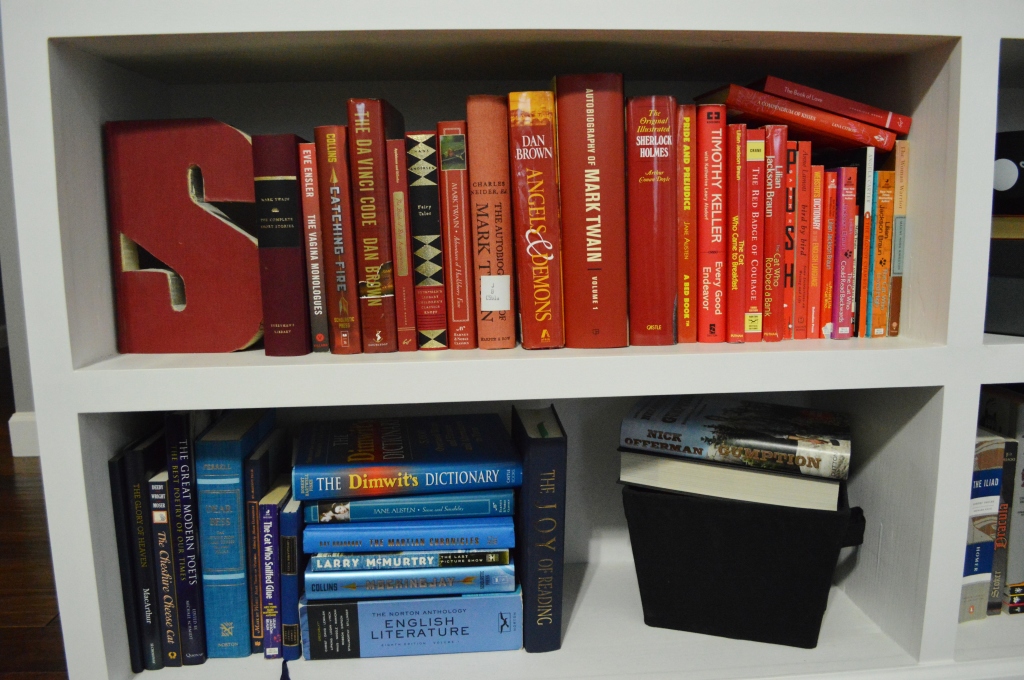 8. Make some cool toys or games for Will.
While we don't believe Will needs a lot of big, fancy toys, there's something wonderful about making him some special things ourselves. Possible items include books, blocks, puzzles, maybe even a rocking horse. I have so many ideas pinned, I'm sure we can accomplish a few.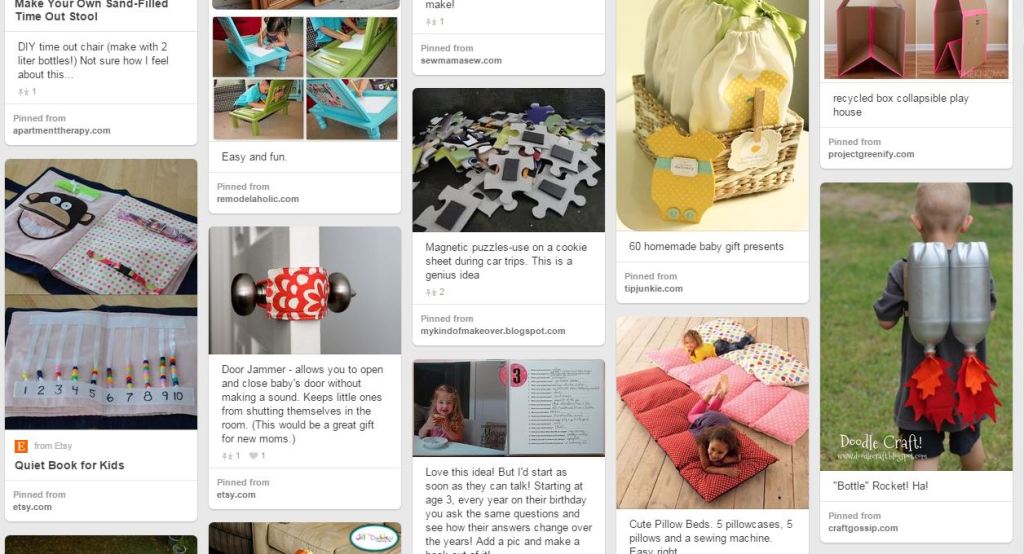 9. Make some cool stuff to give to friends and family.
Every year in December, I think of gifts that would have been perfect to make for our friends and family but we never have the time to get them done. This is the year I'm resolving to start those projects early so we can spoil our loved ones with some handmade stuff when the holidays roll around again. We've made a few things, like this pillow, over the past couple of years, but we want to do more for 2016.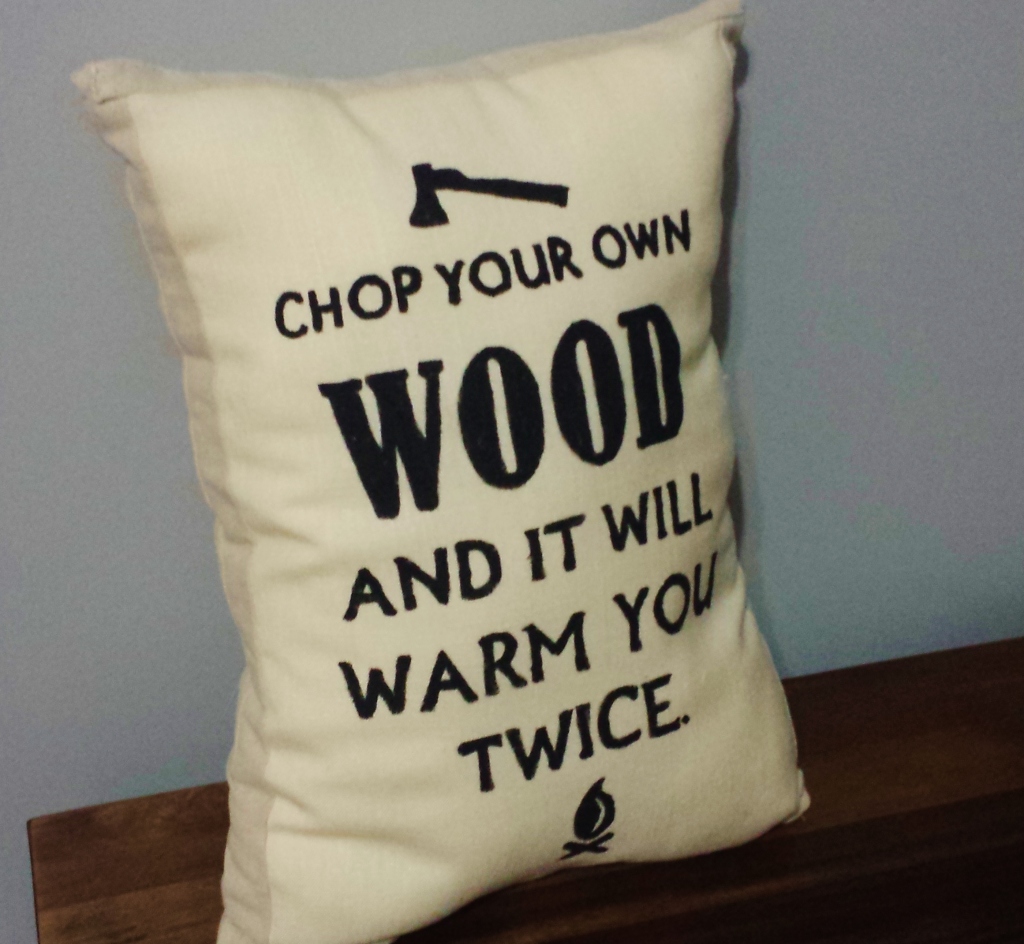 10. Make some cool stuff to sell. (And sell it!)
Similar to making cool things to give to our friends and family, we figure there's no reason we can't make some awesome things to sell. Not that we have any big dreams of starting a secondary business or anything, but it would be fun to make something someone else considered worth buying.
As a sidenote, if we've done a project you'd be interested in buying, let us know!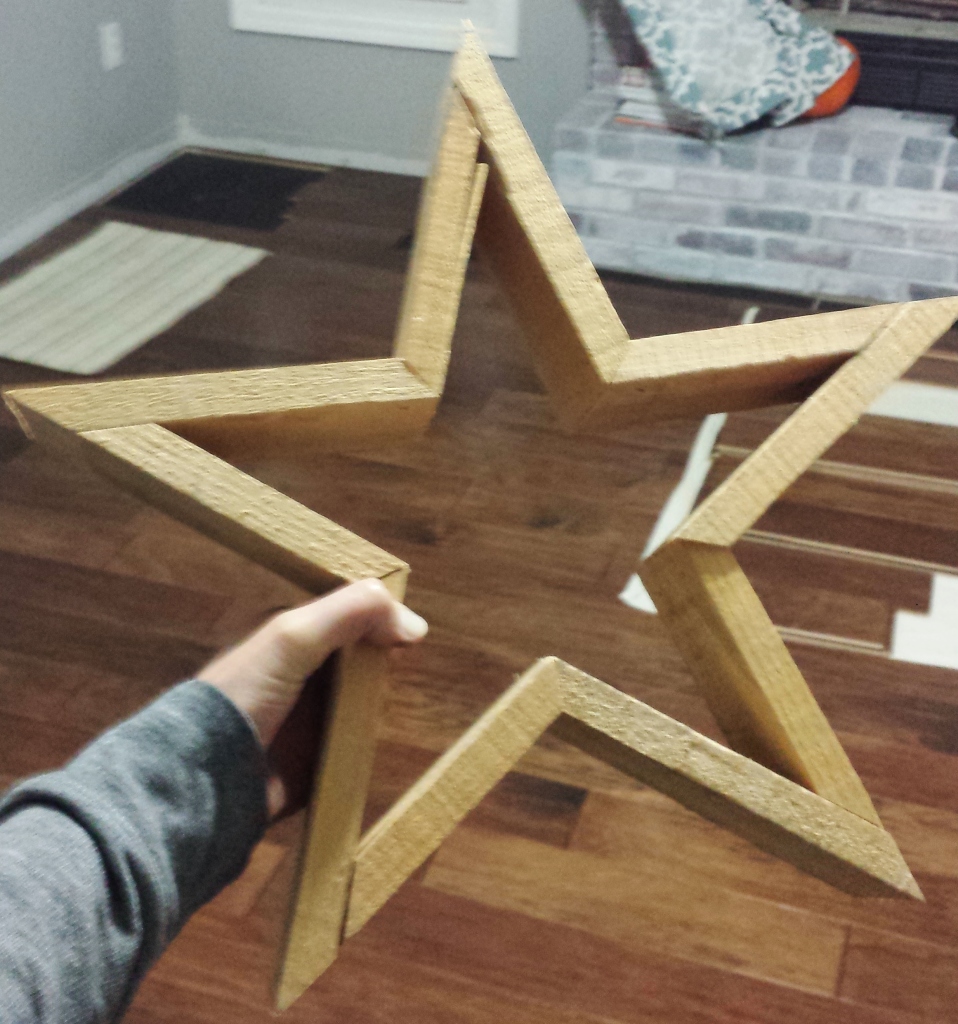 11. Finish decorating our master bedroom.
We haven't done much in here since painting it before we moved in and then adding the DIY nightstand and bargain headboard. Wyatt needs a nightstand in the worst way and I want to finally get some art on the walls.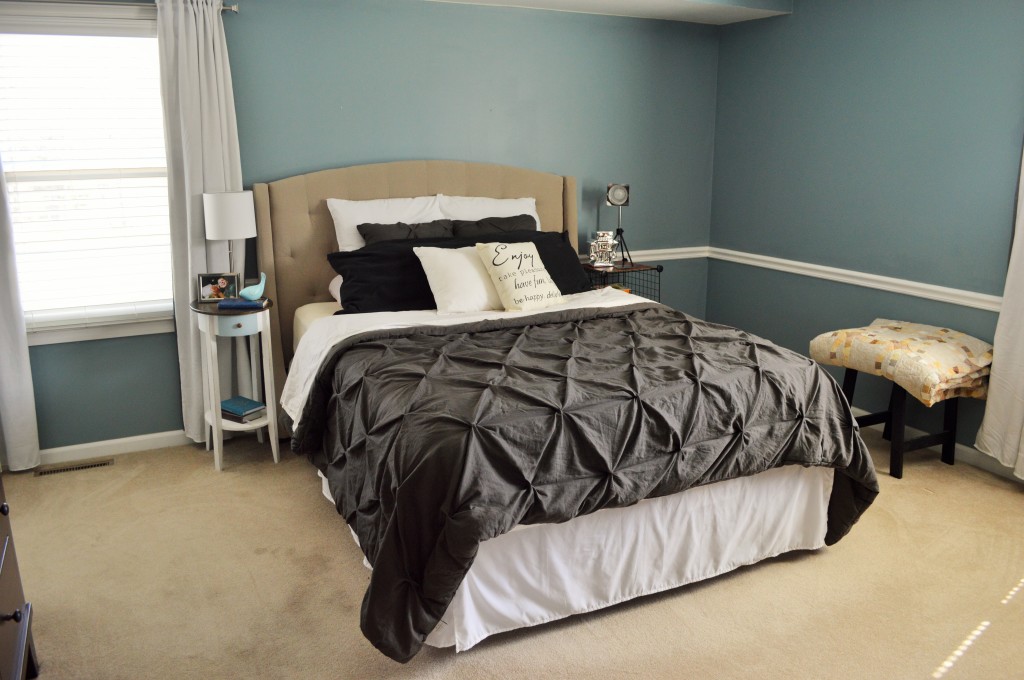 12. Paint the basement window and door trim in the main living space.
I hate to put this on here as a goal because it sucks so much to do, but I want to start using this space, and I know this is a good first step to doing that. Maybe I can convince my mom to come help me some more with this. Because it sucks to do all three (or more) coats by yourself. Wyatt doesn't do much painting around here. 😉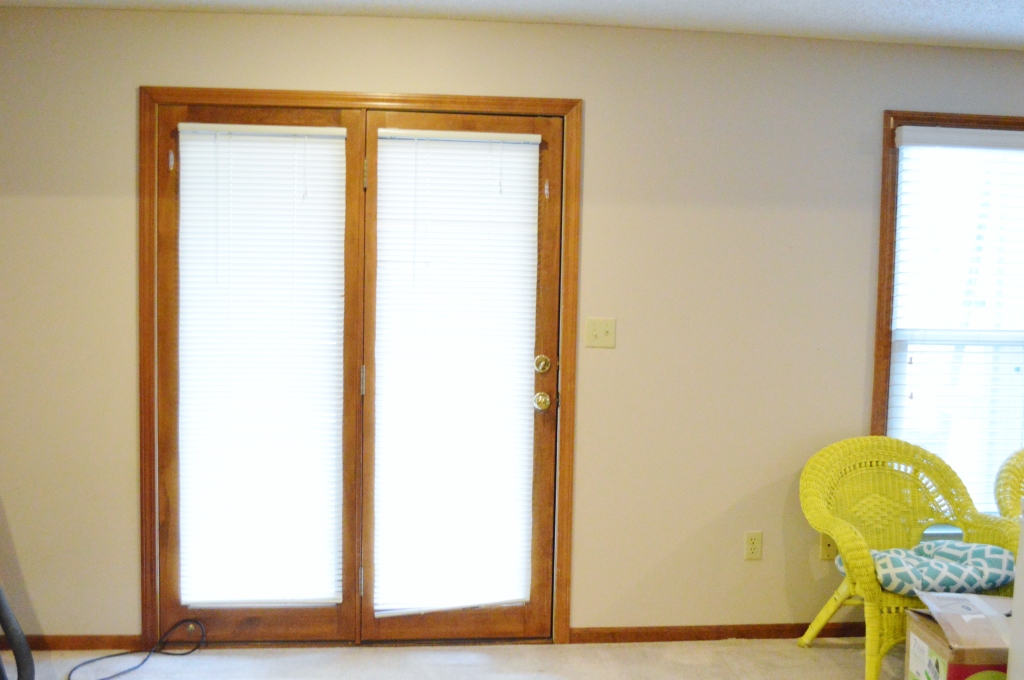 Other possible goals include doing something with the basement ceiling as well as adding built-ins or storage, furniture, and other "livable" items to that space. I don't want to be too ambitious but it would be so nice to have a usable basement by this time next year when we've got a toddler on our hands.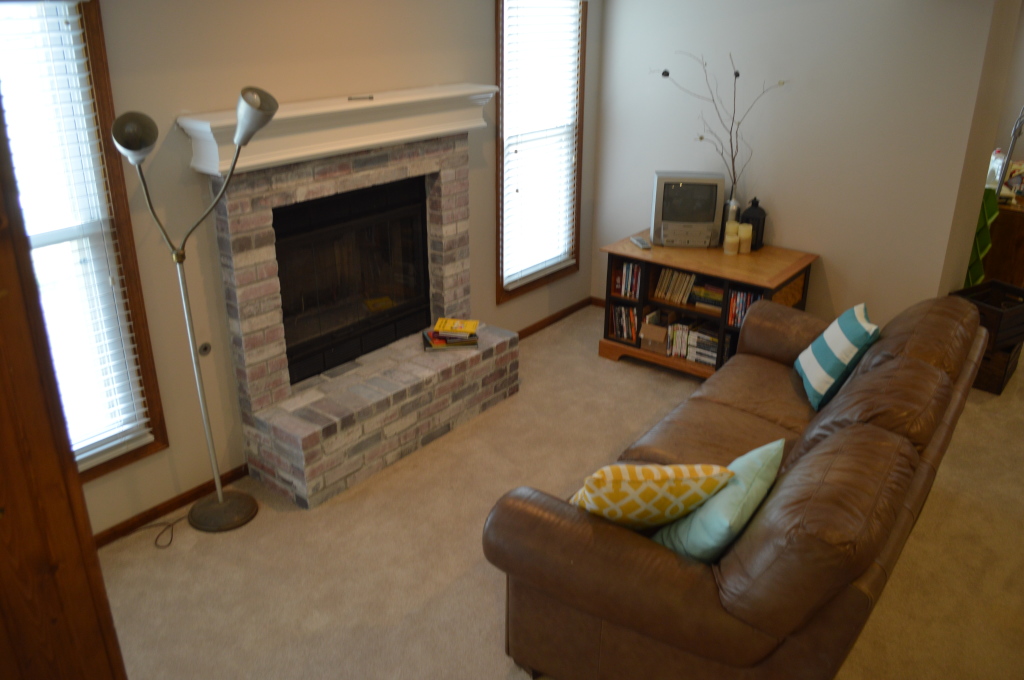 13. Organize the kitchen cabinets.
I was so excited to move into our kitchen cabinets when we finished the kitchen that I never really took the time to get them all organized like they should be. There are some nearly empty spaces, and some spaces that are already super unorganized and messy because there's no system in place to keep them tidy.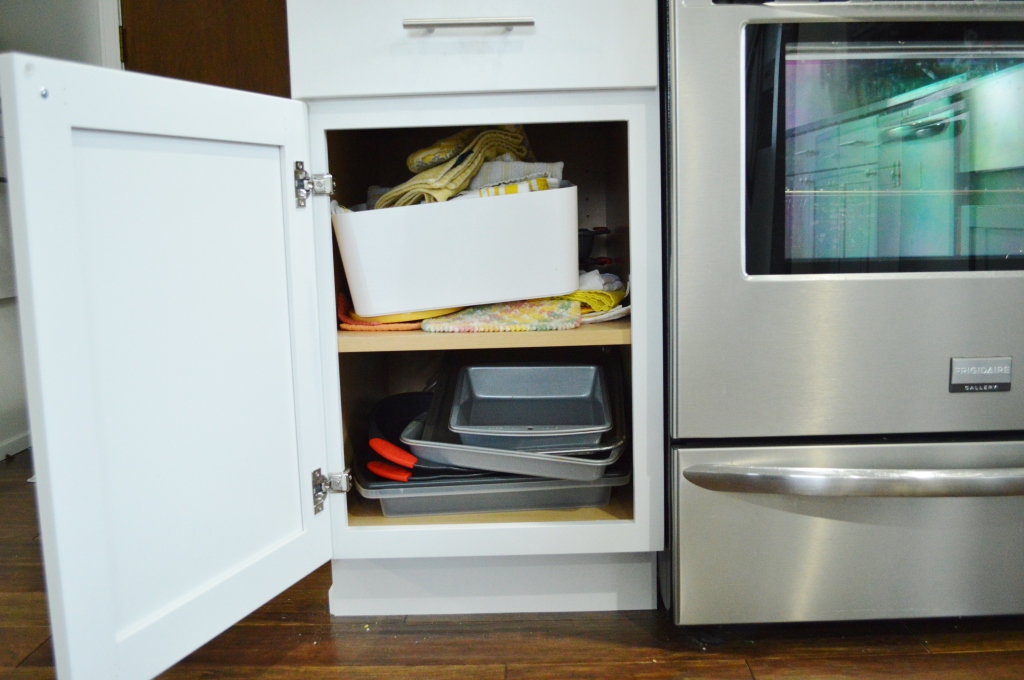 It's time to change that. I'm sure I have stuff to get rid of, too. Can you tell that's the theme of the year? Get rid of stuff I don't like and don't use?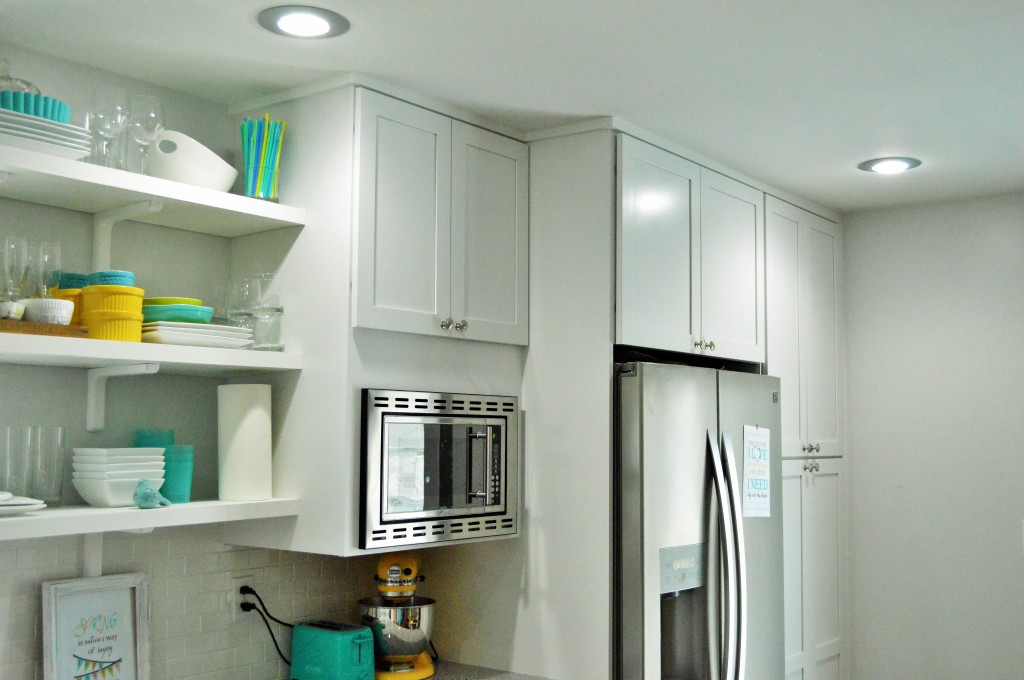 14. Buy a new laptop. 
My laptop died about halfway through last year and I've been using Wyatt's old one, but I really want my own again. It's time to just pull the trigger and buy a new one so I can stop fighting with this one.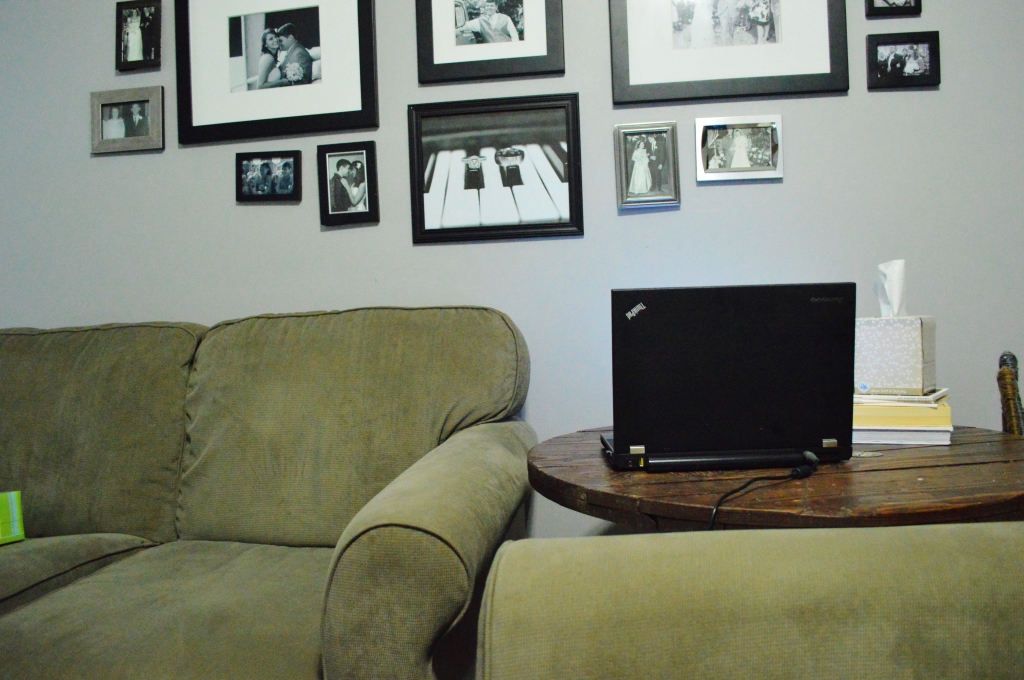 15. End the year with more houseplants than I'm starting it with. 
Having some live greenery in the house just makes me happy, especially in the winter when it's all cold and dark outside. But, I don't do that well with most of the ones I've tried. (An Oops with aloe and other casualties, here.) This year, I'm making it a goal to give our greenery a little more attention and love. For example, I recently divided up our Christmas cactus plants and got three new little "babies' that are doing well. Fingers crossed they all make it! For now, they are all living in my office to get some light, but I'm going to have Wyatt build me some plant stands I think.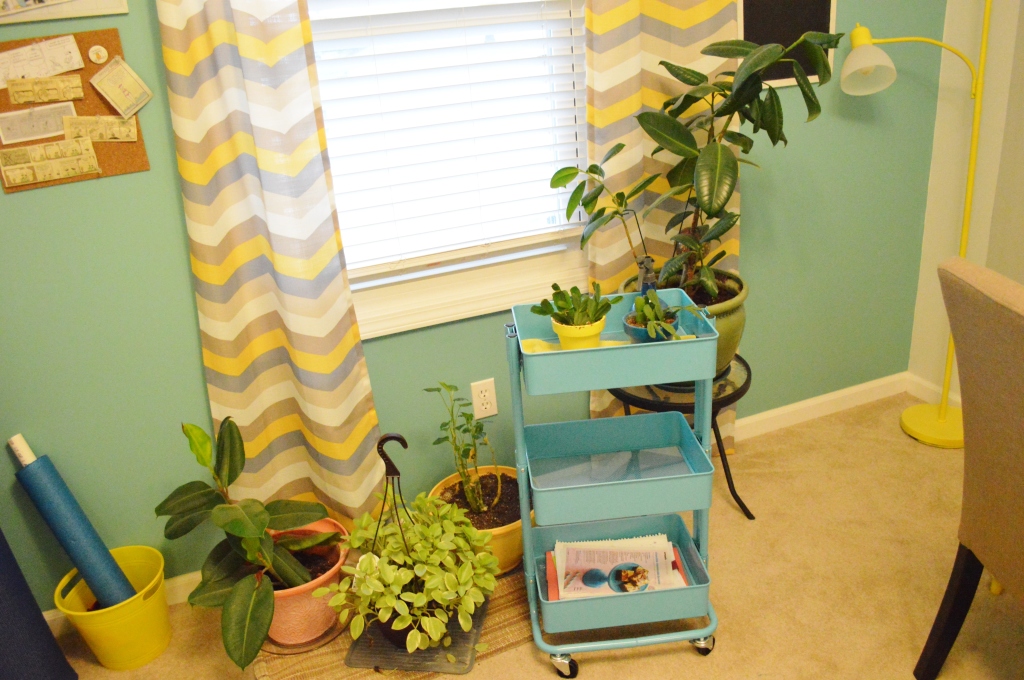 Worst case scenario, I can just buy a whole bunch in December of next year, right? Ha!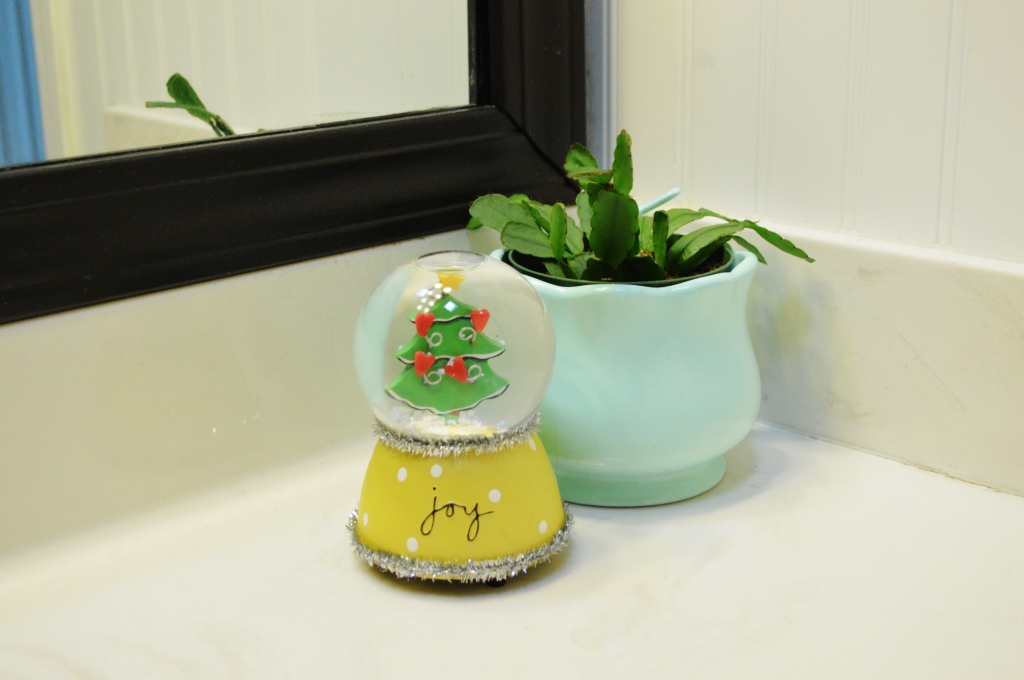 16. Replace the garage door, and maybe the basement door. 
This is a bonus goal since Wyatt suggested to make 16 goals for 2016. I said that was a risky traditional since it means we'd have to keep adding once every year…yikes! Still, replacing these two doors is something that really needs to be done anyway, so I'm going to hope they are a safe bet to add to our list.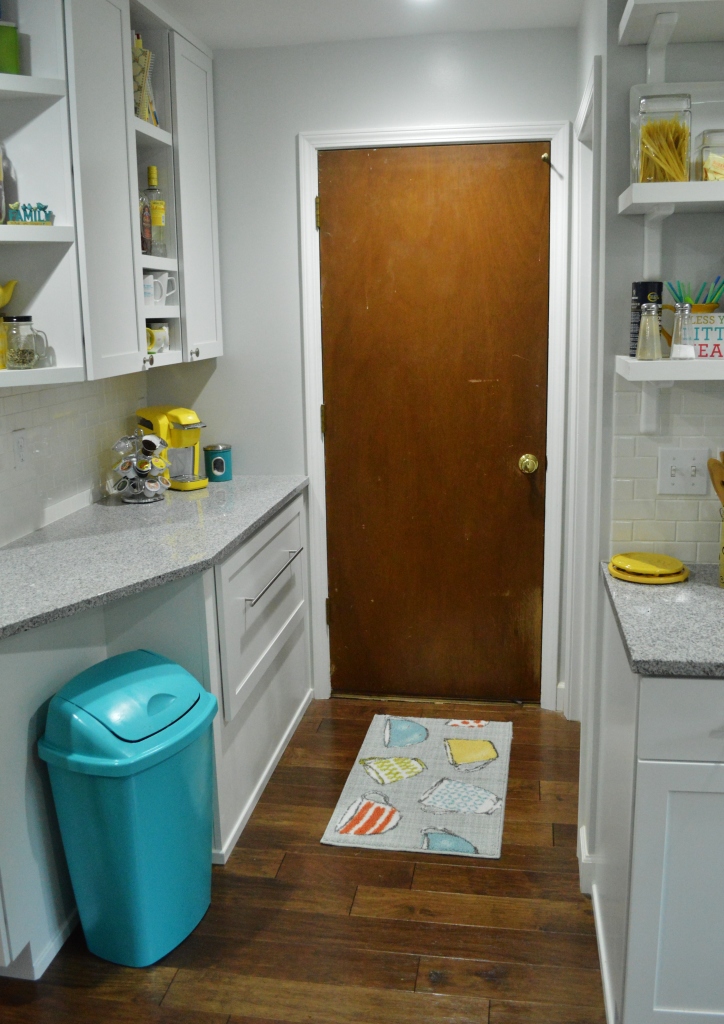 Alright, that's our list of goals for 2016. It's hefty, and that's a little scary, but I have faith in us getting at least most of these crossed off in the next 12 months. For a look at how we did with our 2015 goals, see this post.
Now it's your turn to share your goals with us. Let's be accountable to each other to accomplish a lot this year, okay?