Because I had such a fun time sharing my new kitchen printable with you all a couple weeks ago, and sharing my blogger friend Lindsay's free kitchen conversion print, I wanted to continue to kitchen printing-palooza by rounding up as many of my favorite kitchen free printables as I could into one big post for you guys.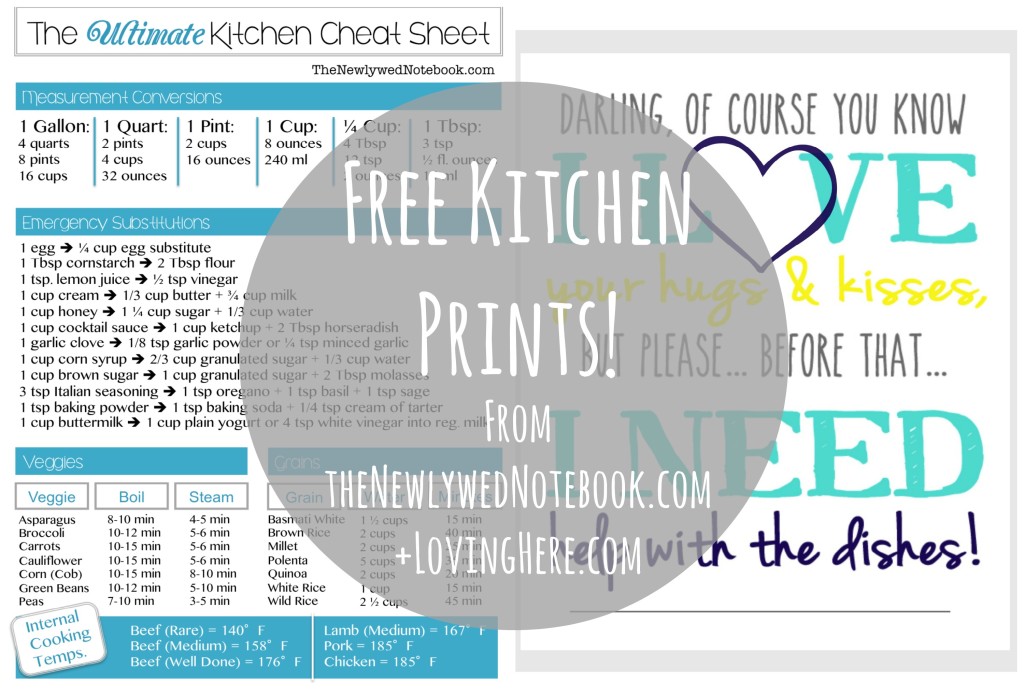 You can download Lindsay's conversion chart here.
You can download my "Help With the Dishes" print below.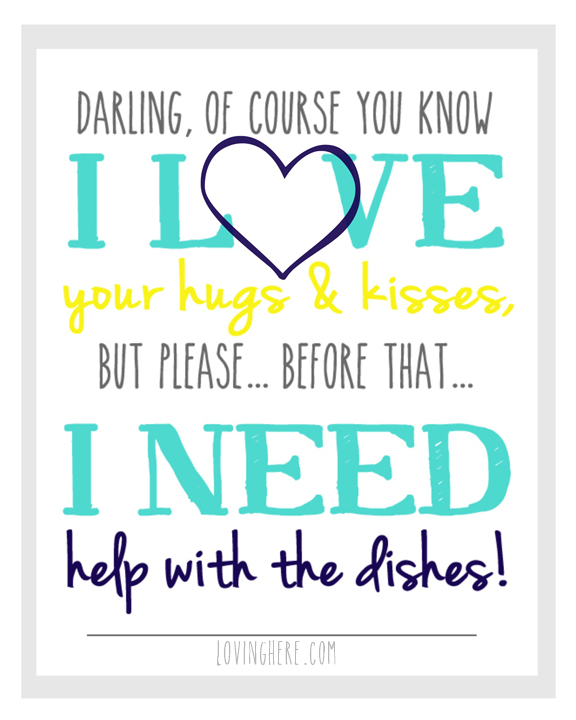 (To download, just right click on the above image and select "save image as") to print at your own leisure–as long as you don't sell it to others! It should be sized as an 8×10 but sometimes things are wonky depending on your printer settings, just select that you want it to print at either 8×10 or 8.5×11 size and you should be set. Feel free to comment below if you have issues!) 
Also, because I know not everyone has a yellow and blue kitchen, I'm offering a custom-colored print for $3. Just email me at melissa (at) loving here (dot) com and I'd be happy to discuss your color preference and change the color scheme to something that would match your kitchen. Red and black? Purple? Green? Whatever you want! Also, I'd send you an image free of our blog name, unless of course you just wanted to keep that on there. 
Or, of course, you can just download the one above for free. Your choice!
Now, onto the round up!
These are prints that I have printed and used, or prints that I just like even though I'd never use them (I don't drink coffee anymore, but I do still enjoy coffee prints–so many clever ones!).
Where possible, I've linked to the site where each is posted so you can go there and download it directly. Note: PLEASE visit each blog linked below if you want to print and follow any original downloading instructions.
First, up, I'm starting with a huge, awesome collection for you guys from The Happy Housie and SohoSonnet Creative Living: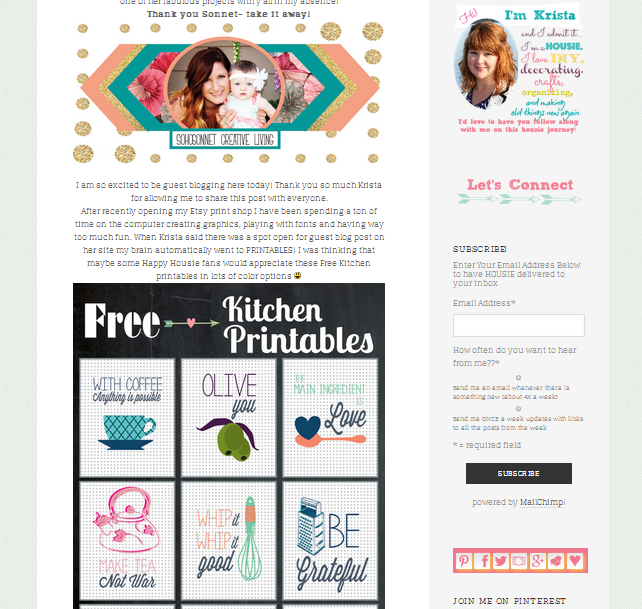 So cute, right? I like all of them so it's hard to pick just one as a favorite, but it might have to be the olive one.
Next up, this great motivational print from the 36th Avenue.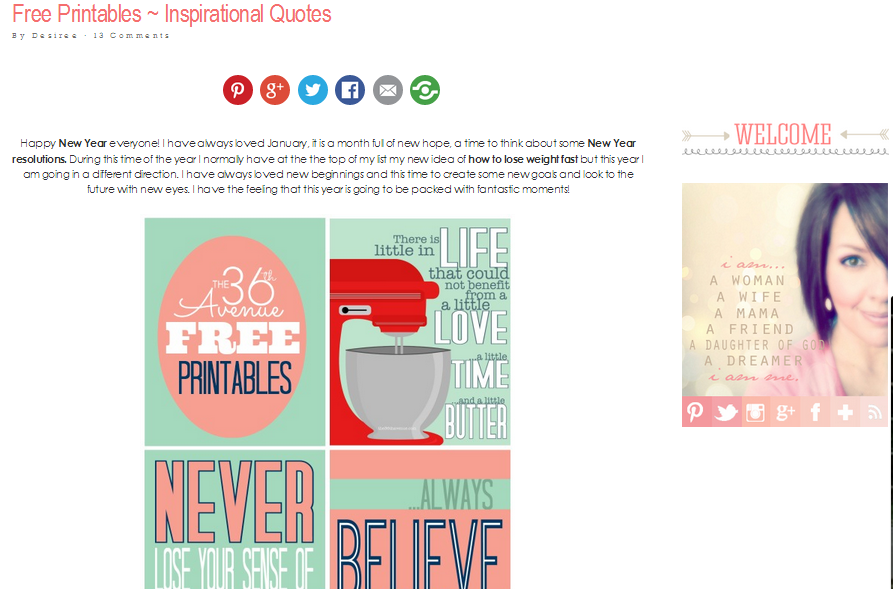 Smart advice, huh?
Next, this one from Live Laugh Rowe and My Fabulous Life is so sunny and adorable. Perfect for my dream kitchen, and maybe yours, too!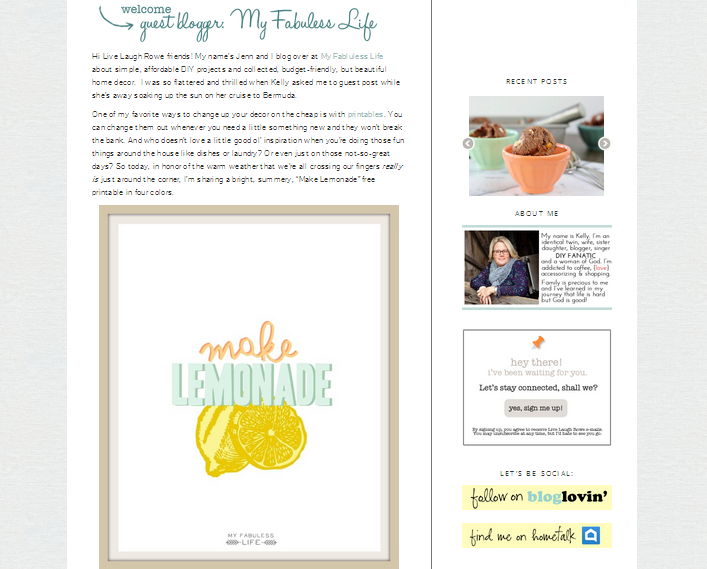 This is one from Kori Clark I printed two years ago and had hanging in our old kitchen. And bonus: there's a matching one at the same site to download for a set of two!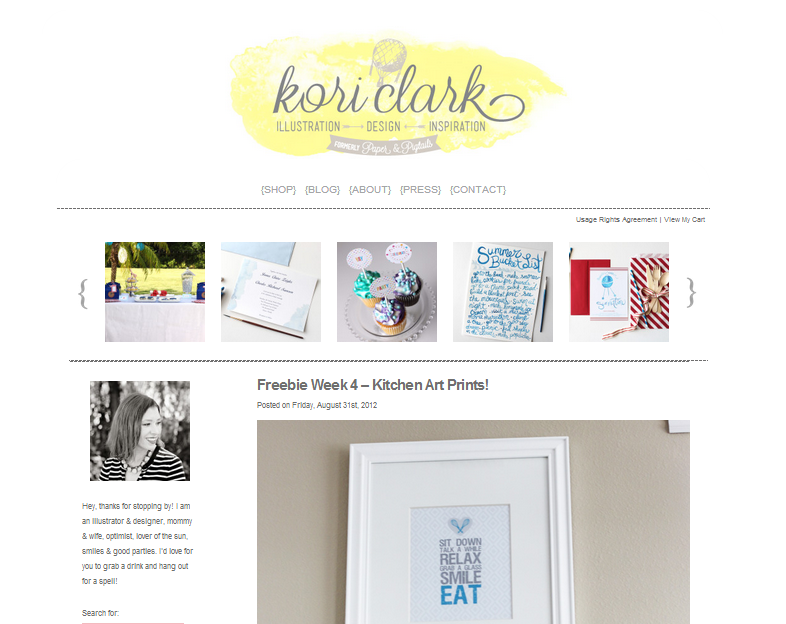 I also really adore these printable labels from The Painted Hive. With a pantry makeover in progress, I'm considering buying a bunch of glass jars and using these instead of the boring old containers I've been using.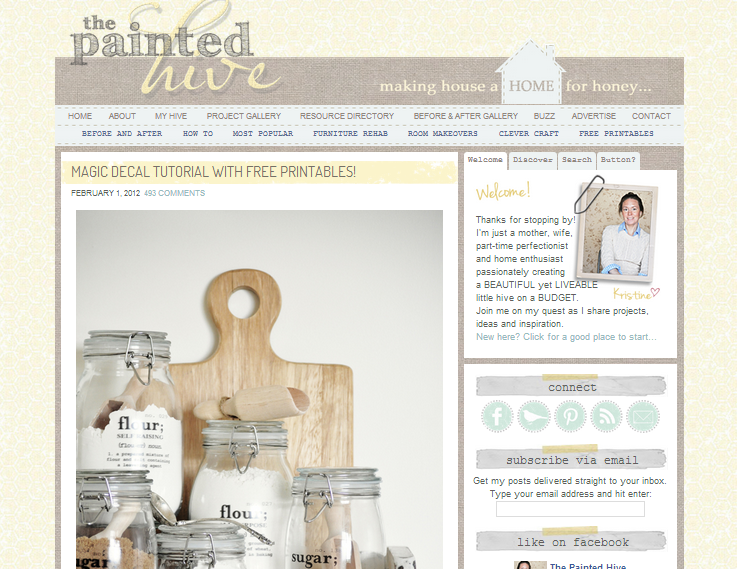 And for those of us that thrive on bright colors, this one from Love From My Oven, is so cute and fun!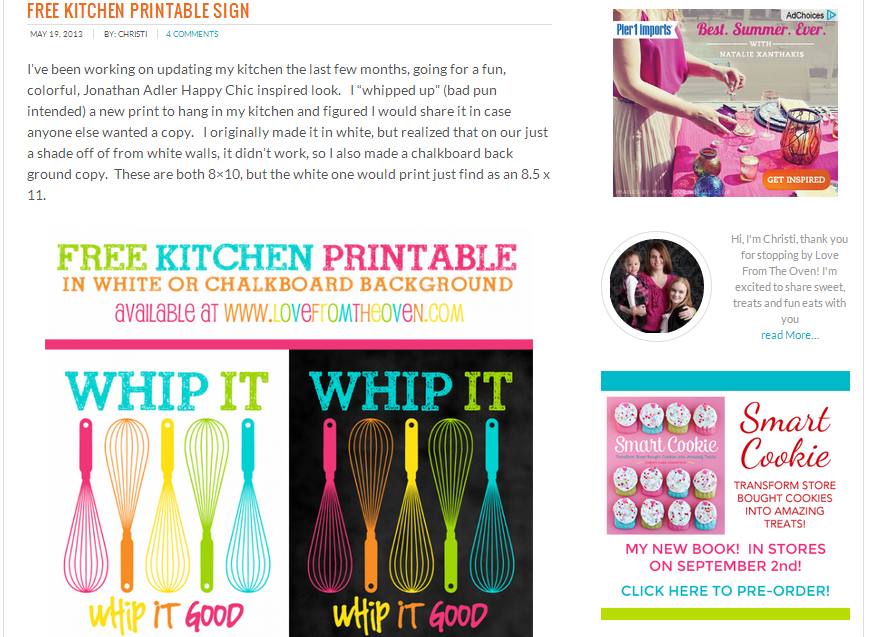 And you guys know how much I like our chalkboards, so I had to include a chalfboard-inspired print. This one from I Heart Naptime is so cute and girly for a fun kitchen. It reminds me of something you might hear as advice from your grandmother or something…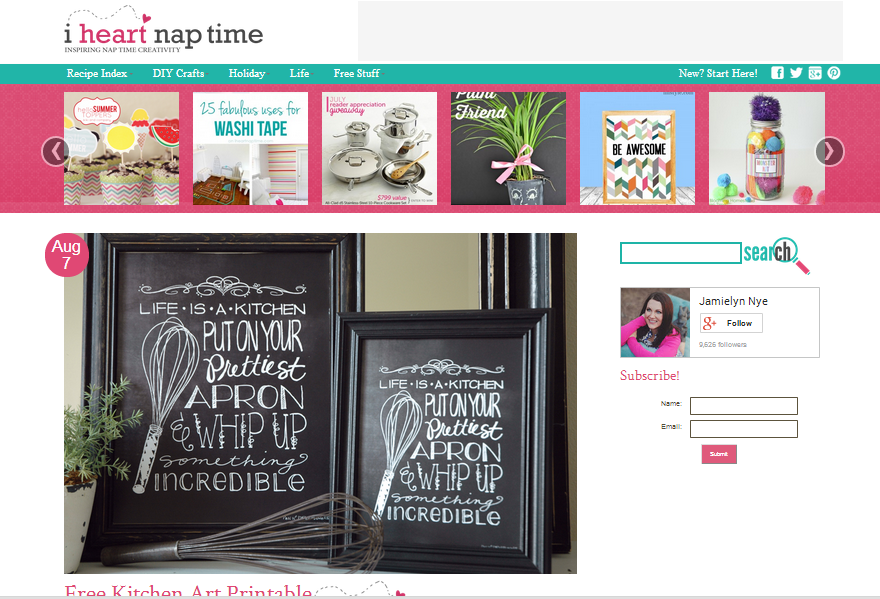 This last one from Go Our Own Way was included because it's so different than the others with the vintage look of the graphics. It would be perfect in a cottage or farmhouse style kitchen I think.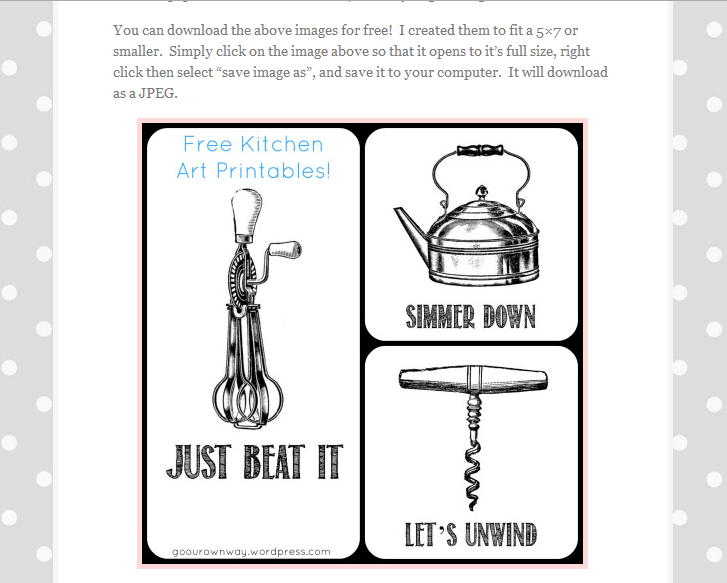 So, there's my round up of kitchen prints that I'm dreaming about using to decorate our kitchen…when we finally get it finished someday. What are some of your favorites. Feel free to leave a link in the comments so we can all share the love!