On Friday, I received a special delivery from our local FedEx man.
But I'm getting ahead of myself. I should back up a bit and explain.
I like to enter contests. In fact, I usually enter several a day, in some form or fashion. I love to enter contests that aren't based on random drawings though, because I feel like it gives me a bit more chance of winning.
So, awhile back I saw a post on Facebook from a company I follow (probably because of a blog giveaway or something). They were having a contest to tell who in your family embodied cooking and tradition, in 100 words or less.
I put a few minutes of thought into my entry and came up with a few words about my Grandma and eggs. For some reason I always associate eggs with her cooking (in addition to other things like pie and salmon loaf and asparagus casserole and strawberry shortcake and sweet dill pickles), for a few specific memories especially, one in which I rated her eggs as being secondary (after my other grandma's) and she put up quite a protest since she didn't know she was being judged.
Long story short, I was a finalist and received this awesome skillet! Hence the package at our door: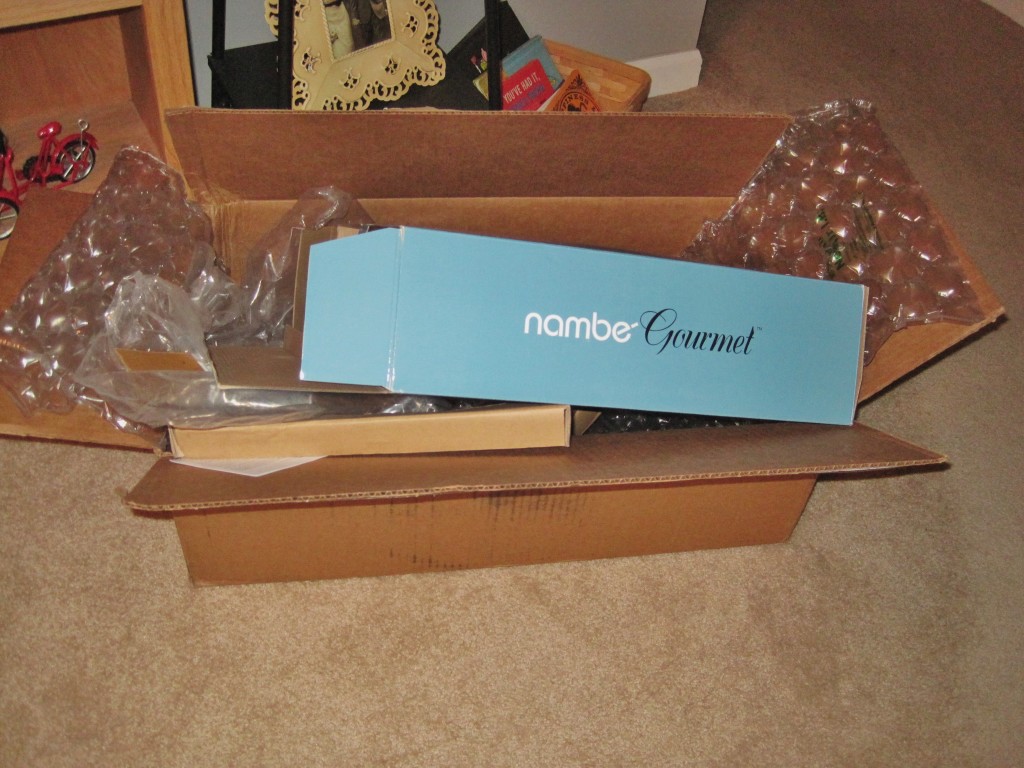 Isn't it sweet?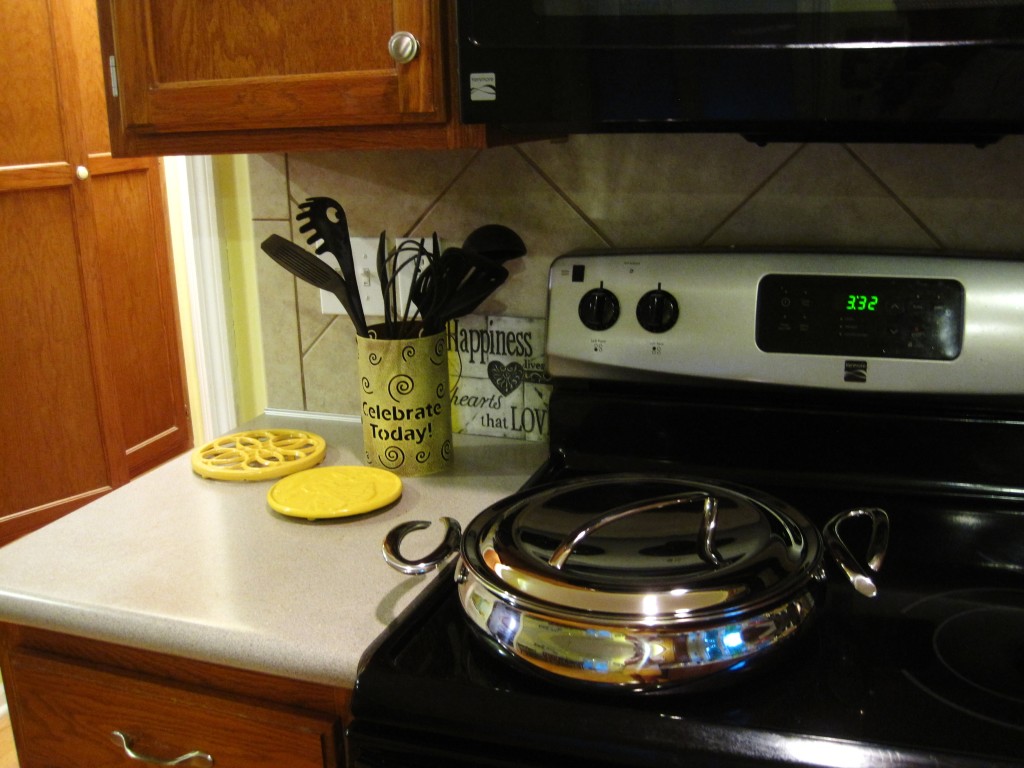 It's a Nambe Gourmet CookServ piece, and it's valued at $200! Wowza! Don't ever let anyone tell you that having good writing skills won't ever pay off!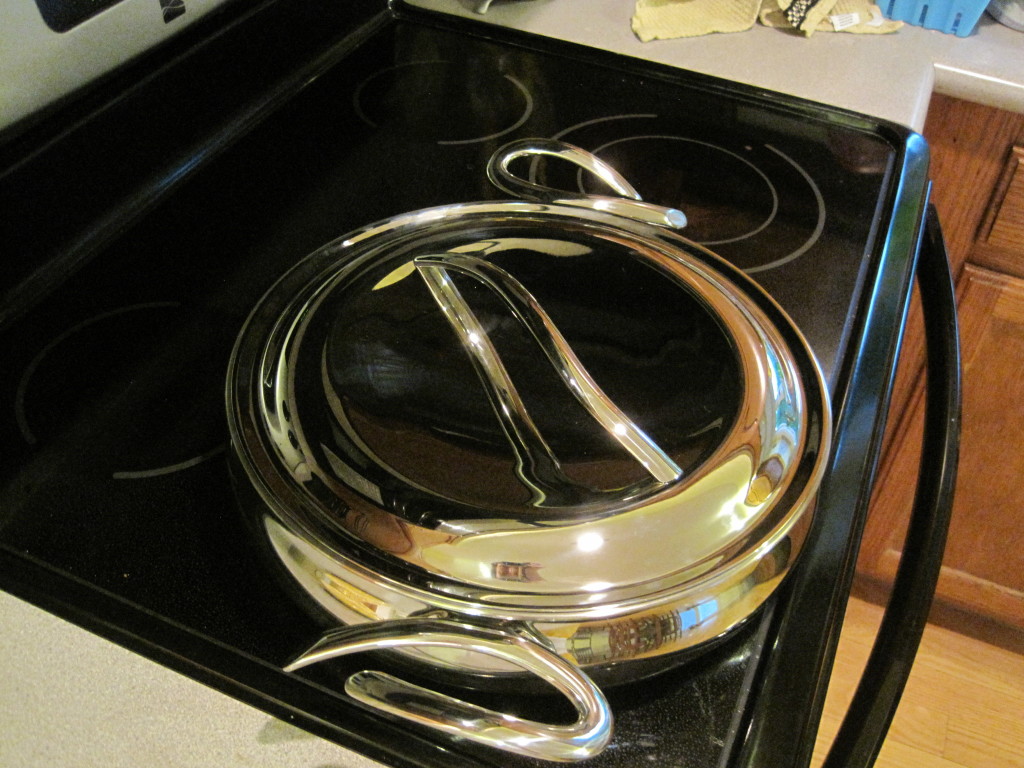 It has these "basting nubs" that are supposed to keep the food nice and moist and yummy.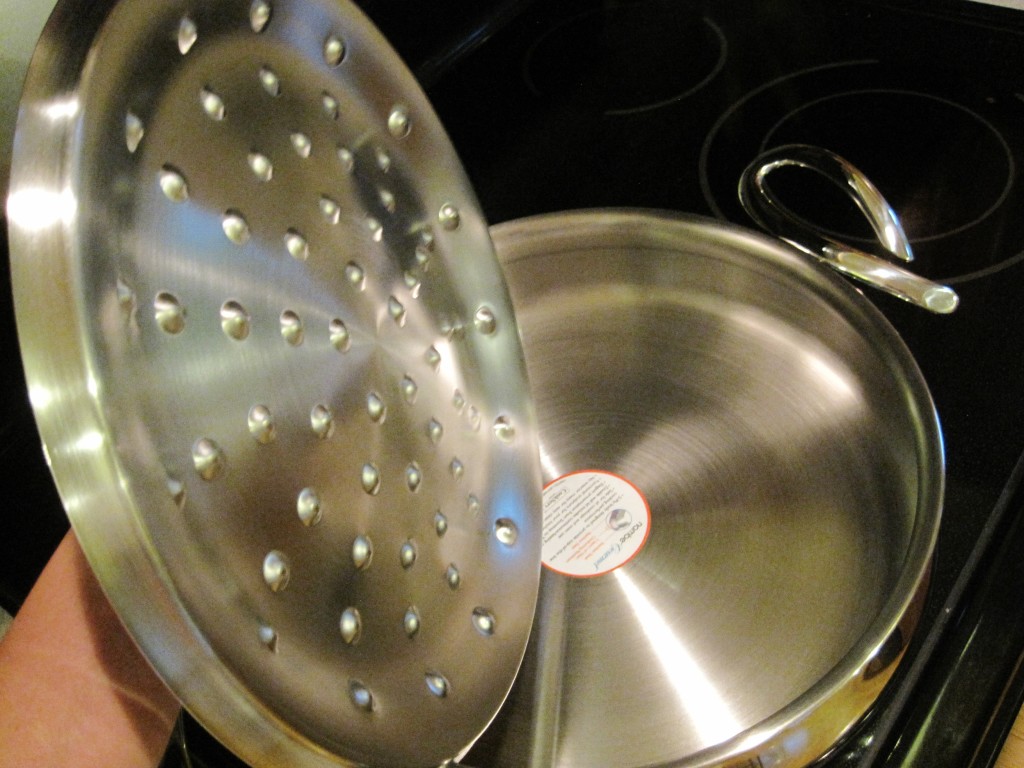 I think it's beautiful and lovely and I'm excited to cook with it soon.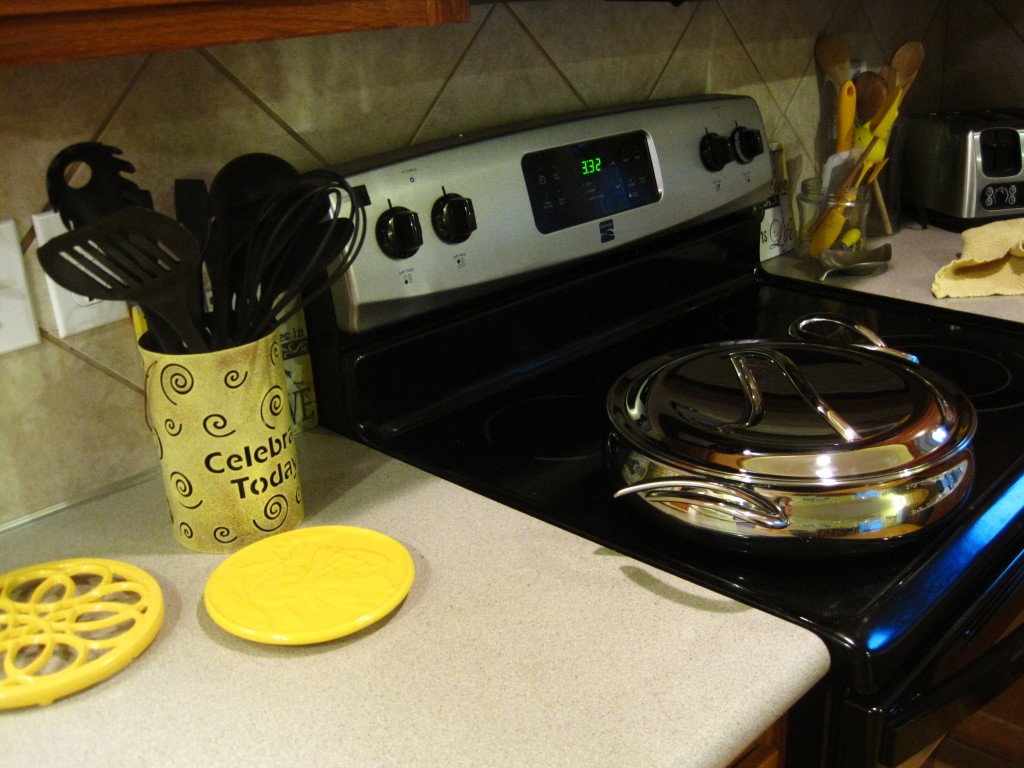 Have you won anything recently? What about cooked anything yummy? Feel free to share a recipe of something I can make in my new skillet!