This post contains affiliate links, which means we will receive a small commission if you make a purchase after clicking on a link. It doesn't cost you anything extra but it helps us. Thank you for reading LovingHere!
---
Happy new year, everyone! I'm back with a little update on a fun nursery project we did at the end of last year…our DIY letterboard. Or, semi-DIY, anyway.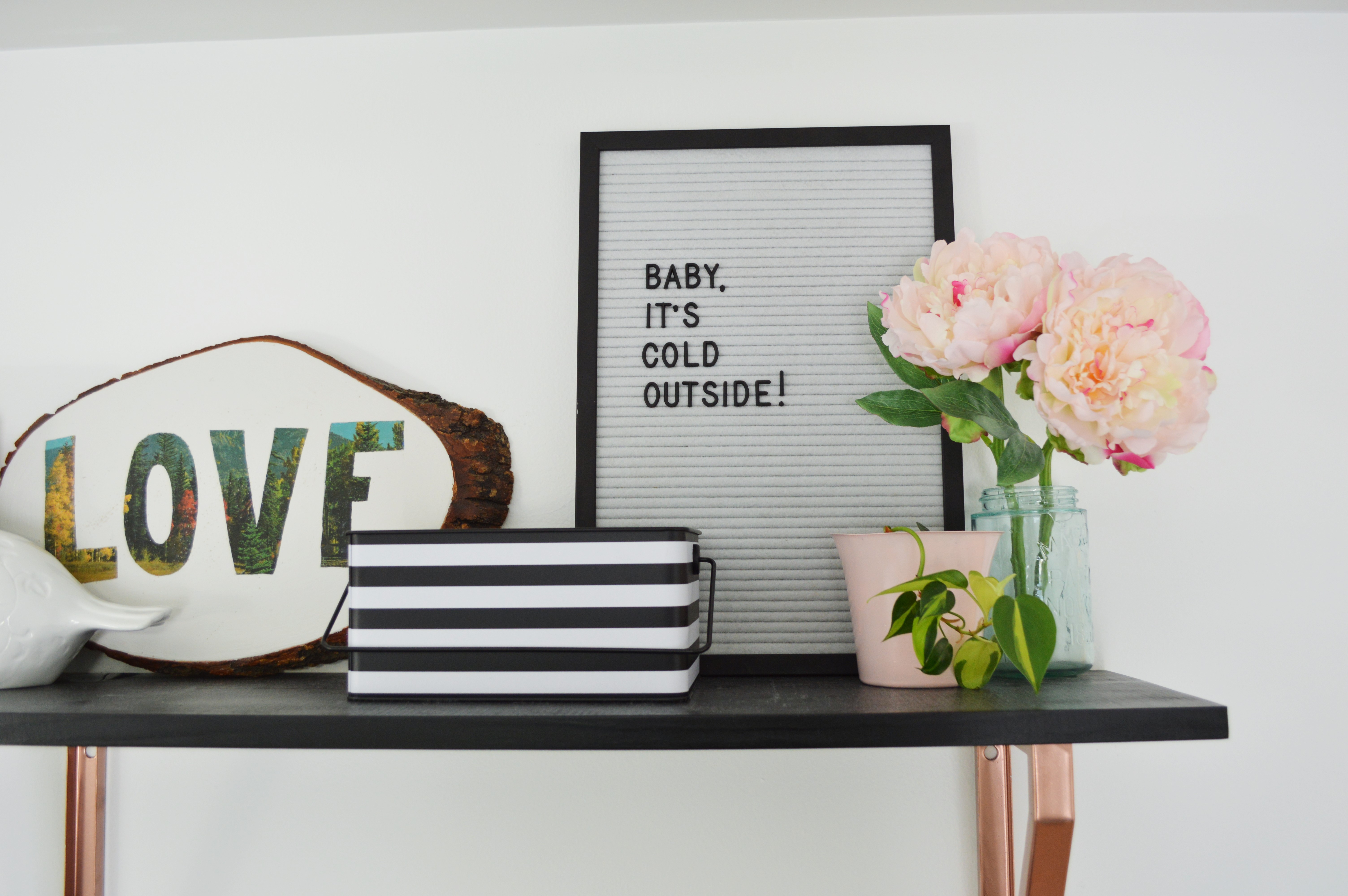 One of the things I knew I wanted to have for the black and white nursery was a letterboard. Preferably a white and black one…but specifically white on the inside with a black border. But…that was hard to find locally for me. And, some of the ones we found online were pretty expensive. Not that they aren't nice, but it was more than my budget would allow. So, when I saw this all white one at Wal-Mart for only $9.97, we decided to go for it and try to paint the frame black. Here's the link to grab your own.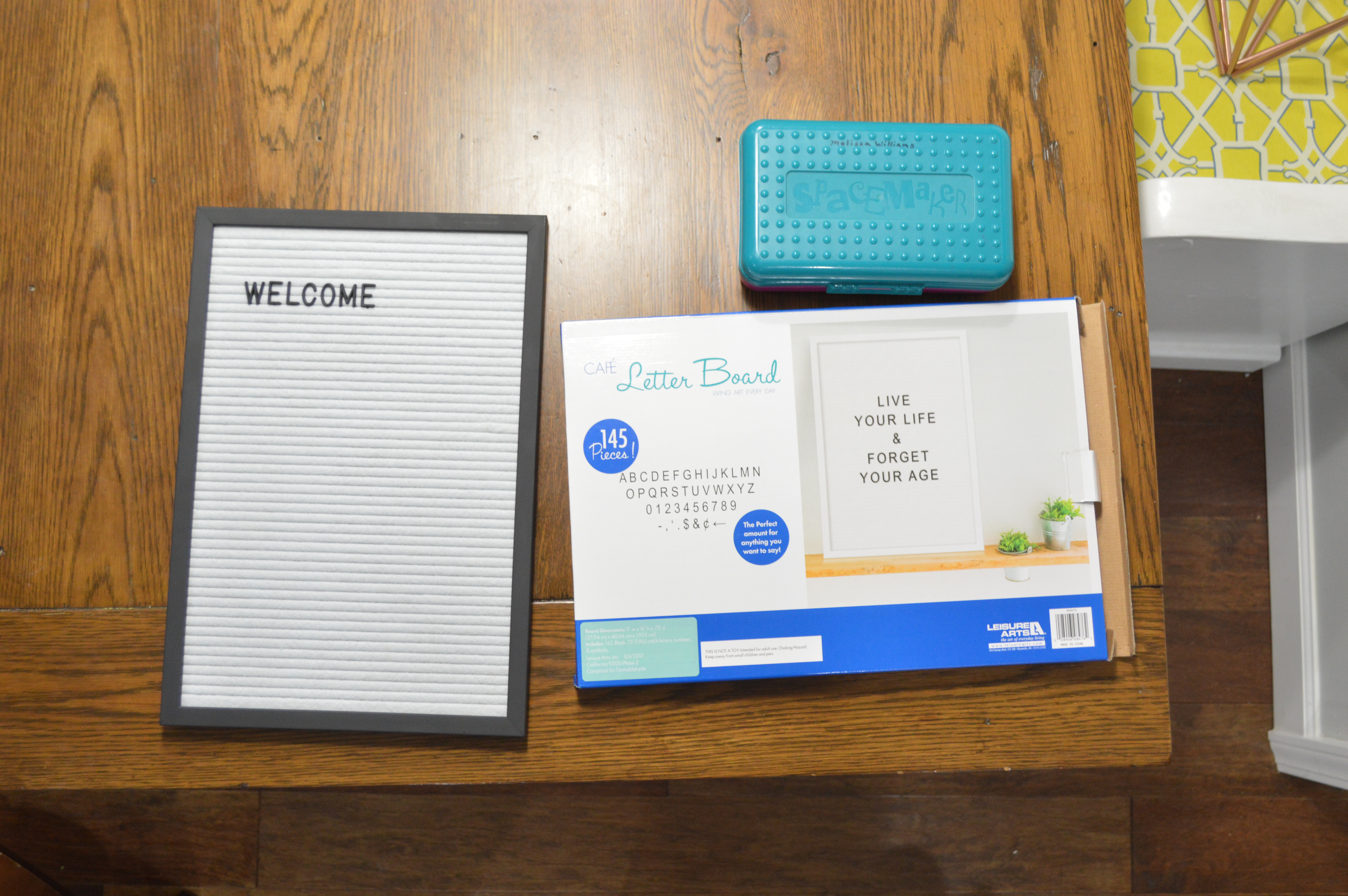 It turned out to be really easy to take apart and give it a couple coats of spray paint. And now, it's perfect for the room.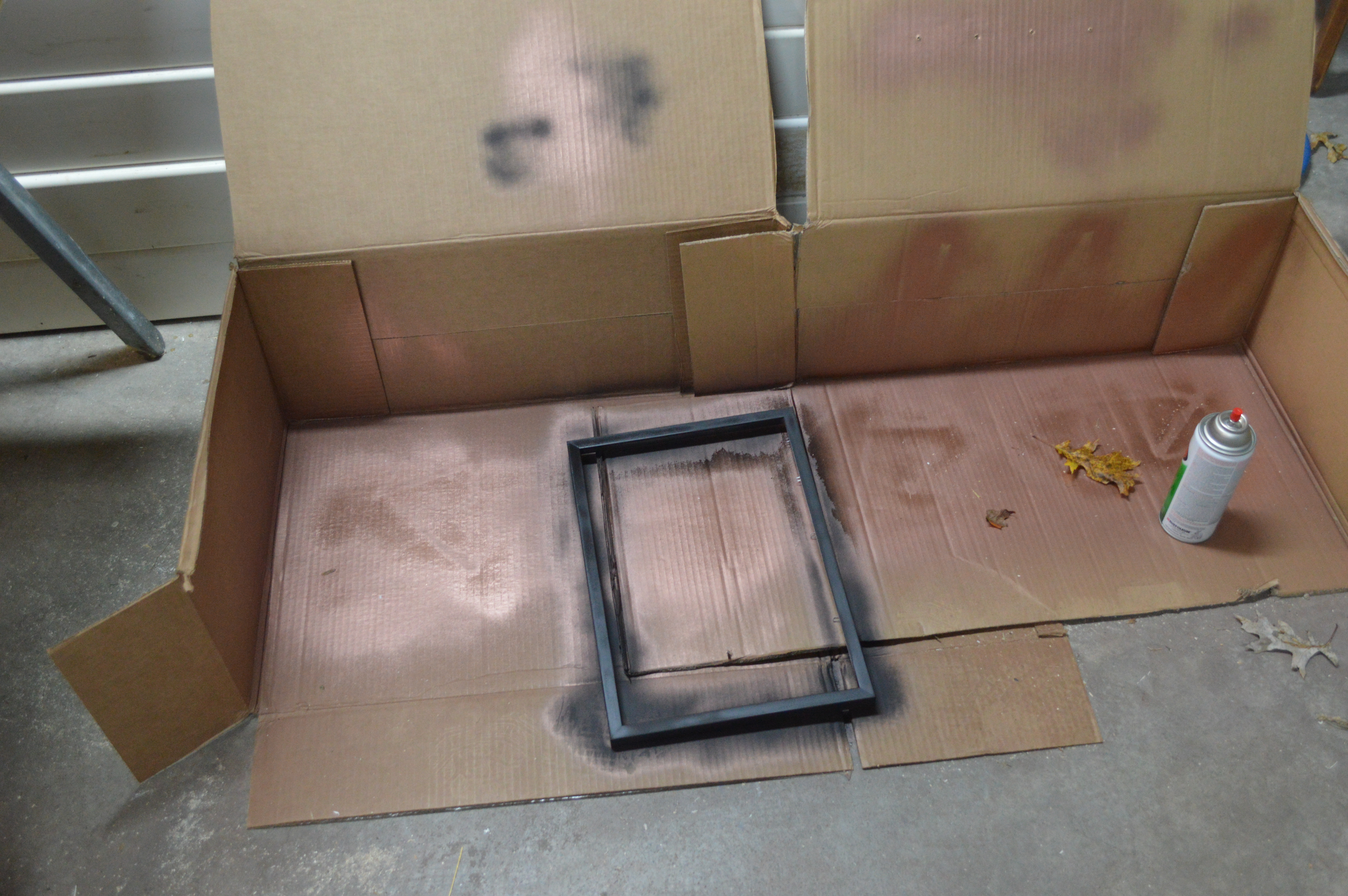 I even got Wyatt to help. 😉 He thought I wasn't being very efficient when I was punching all the letters out, so, he took over. I happily let him. It wasn't my favorite part of the project, for sure. Ha!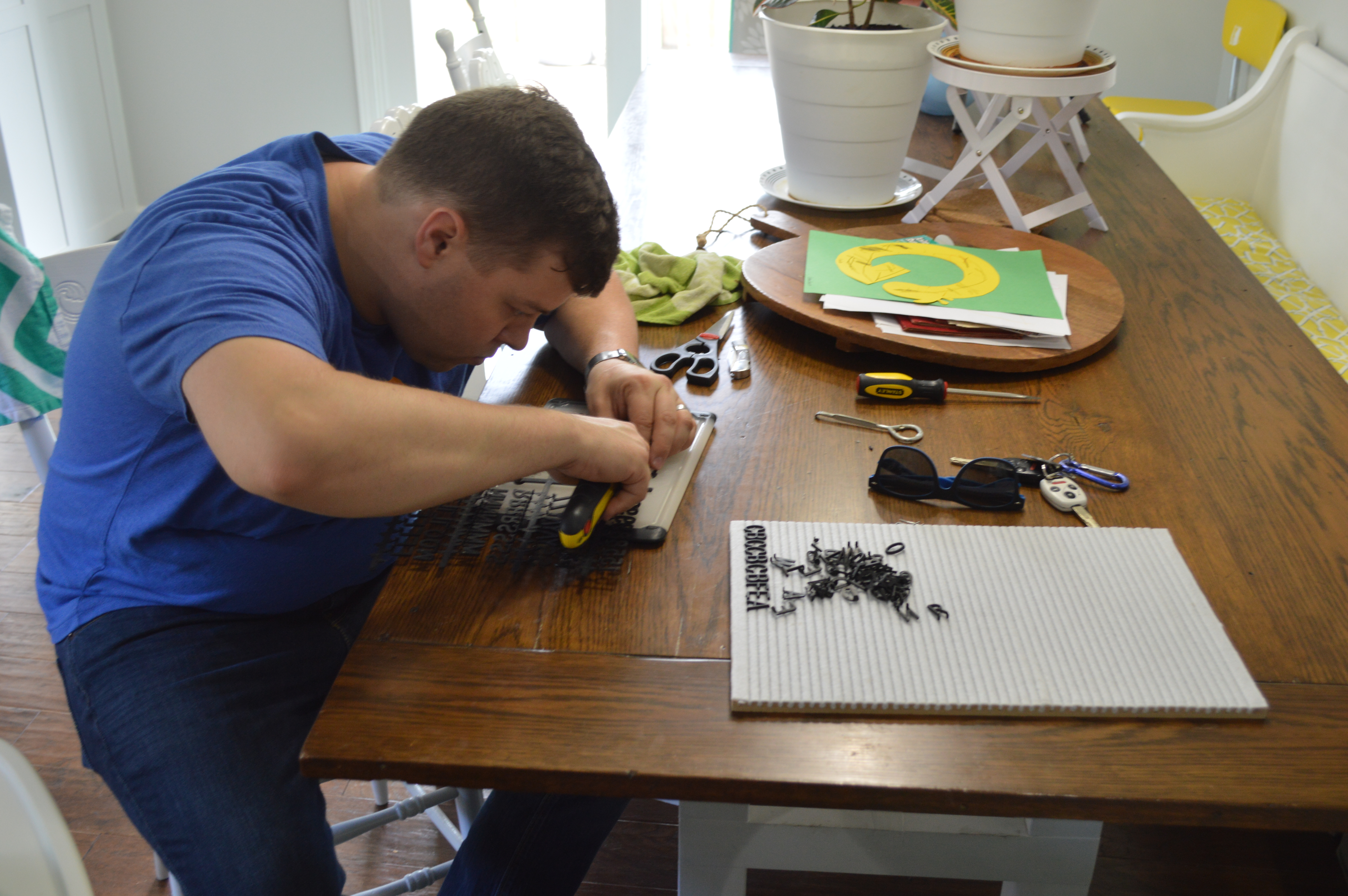 And then, we had to figure out how to store them so they weren't a huge mess all the time. He came the rescue again with this little screw holder thing from the garage.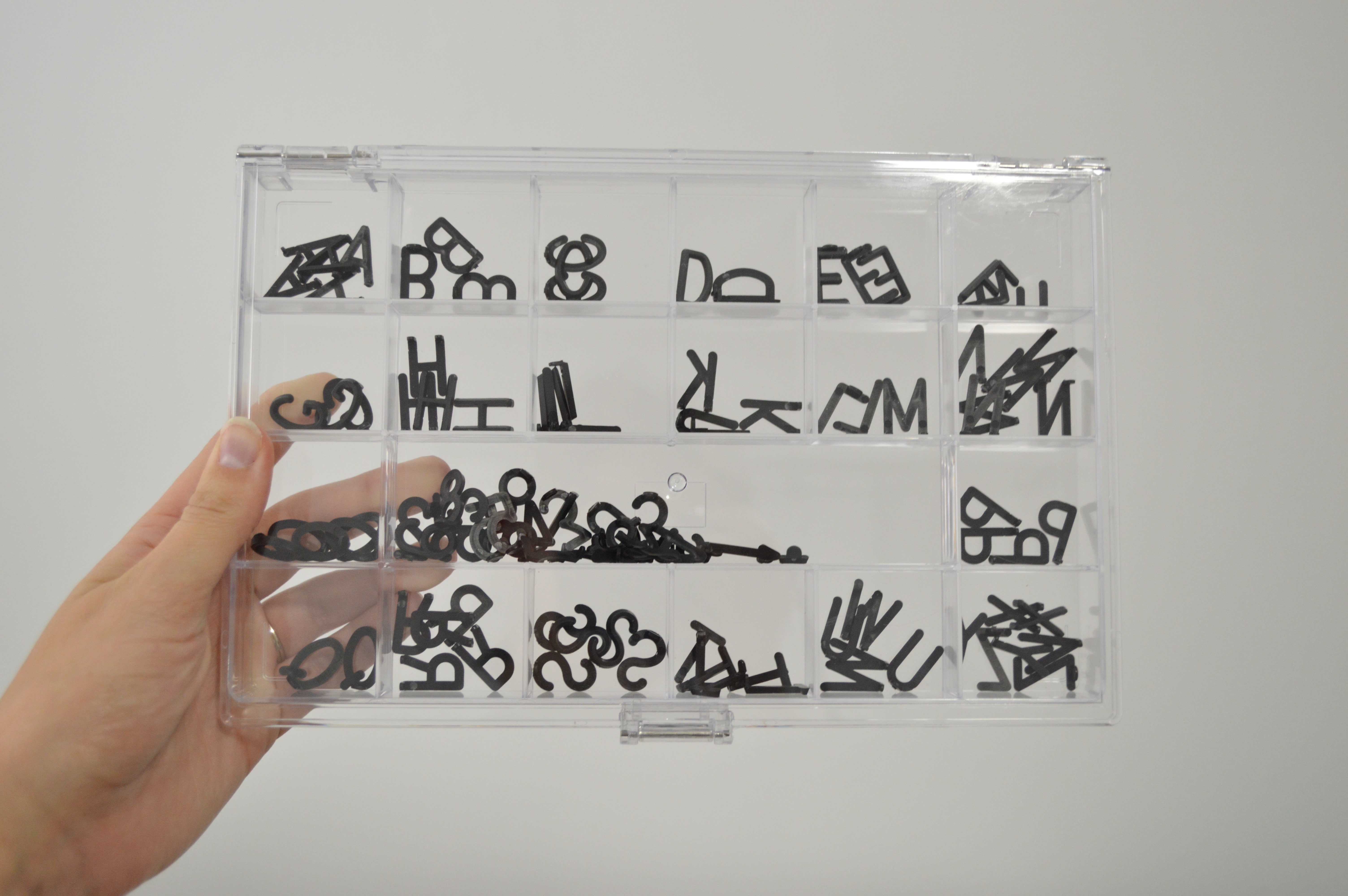 We were originally going to hang it over the crib, but it was a little smaller than I'd like for that space so I stashed it on the shelf above her changing table (to keep it out of reach of toddler fingers who love to "help" with the letters) and ended up really liking it up there, so that's where it's staying for now.
I'm using it for her monthly photos and having fun playing with the letters in between.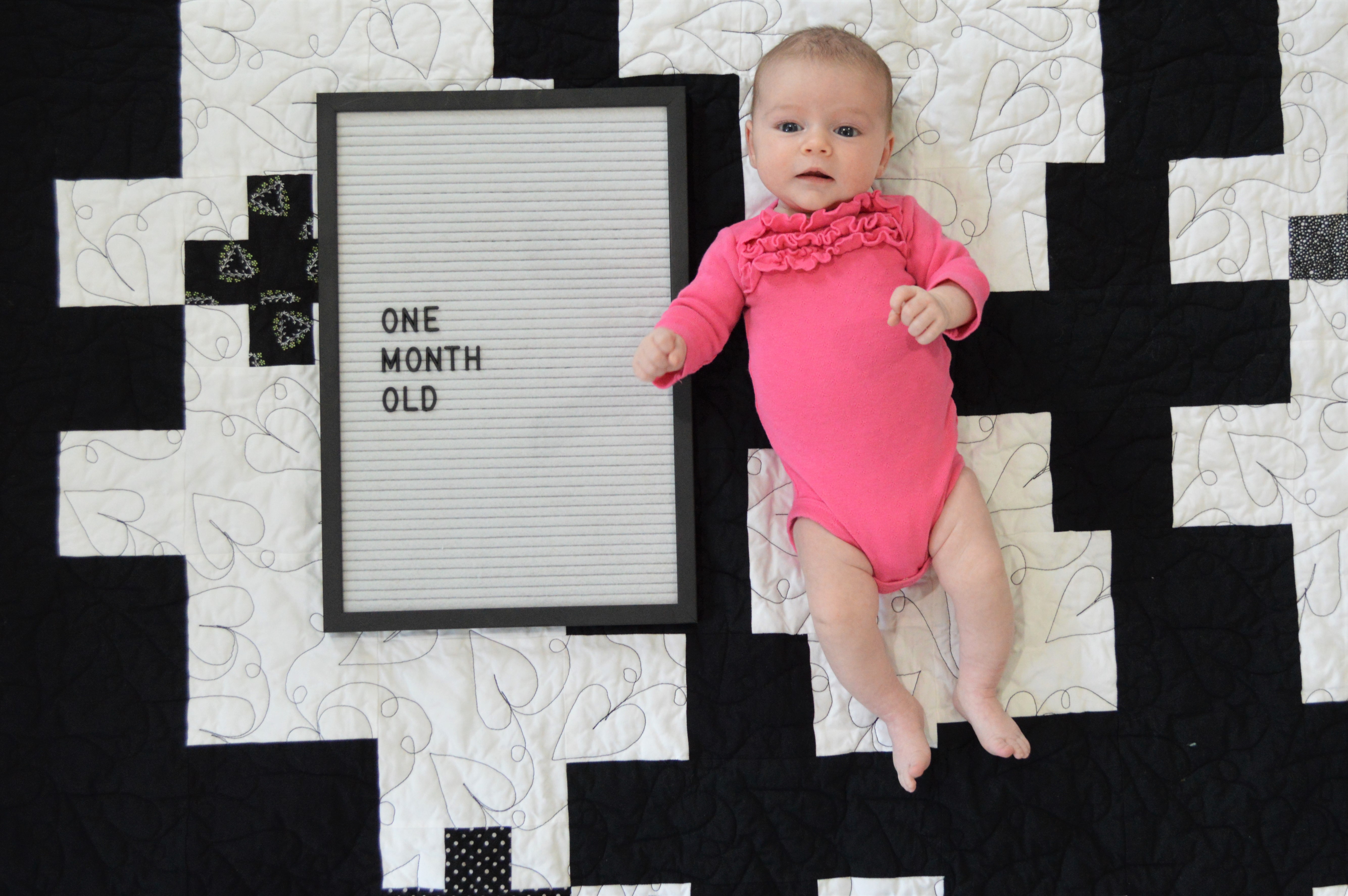 Plus, it's just fun.