This week is our blogiversary and since we kicked off this blogging journey with you all by offering a little giveaway, we thought now was a good time to offer another one!
We haven't received many questions yet, so unless we get some more, we may scrap that idea and try to find another way to celebrate with you all. But if you'd like to leave a question, you can do so below (as part of your contest entry!) or you can visit this page and see the other questions.
So, in the spirit of keeping things short, sweet, and to-the-point, here's what is up for grabs!
(Note, this is NOT a winner take all, so since there are two gifts, there will be two winners!)
One winner will receive this $10 T.J. Maxx/Marshall's/HomeGoods gift card!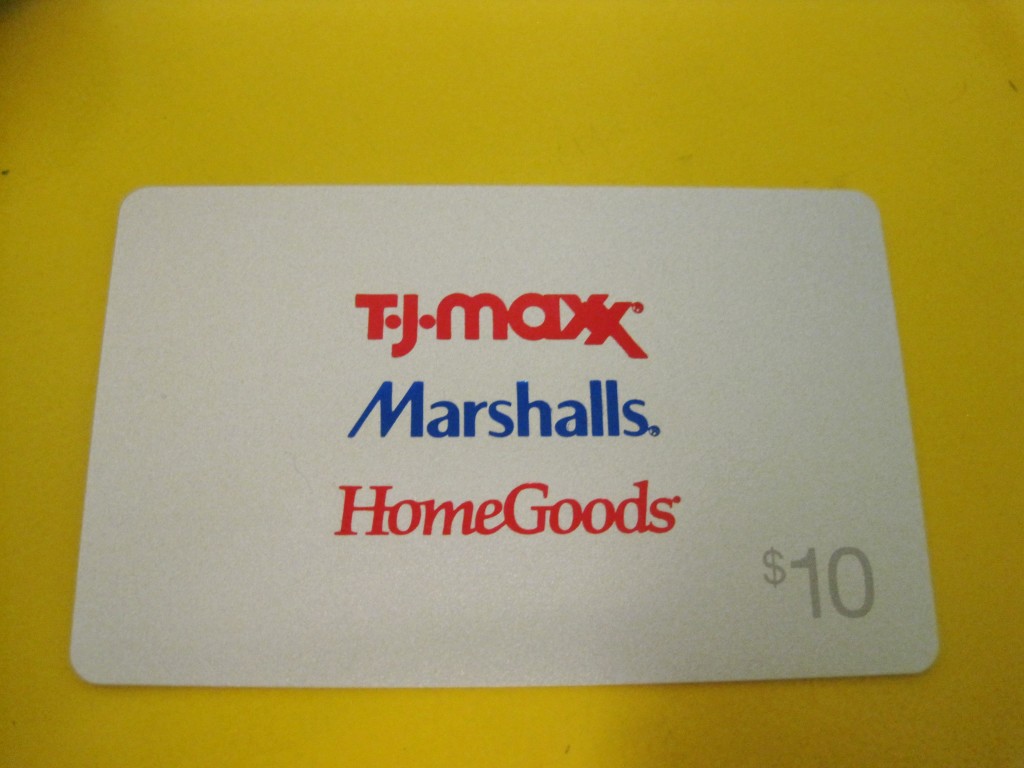 The second winner will receive this $10 Starbucks gift card!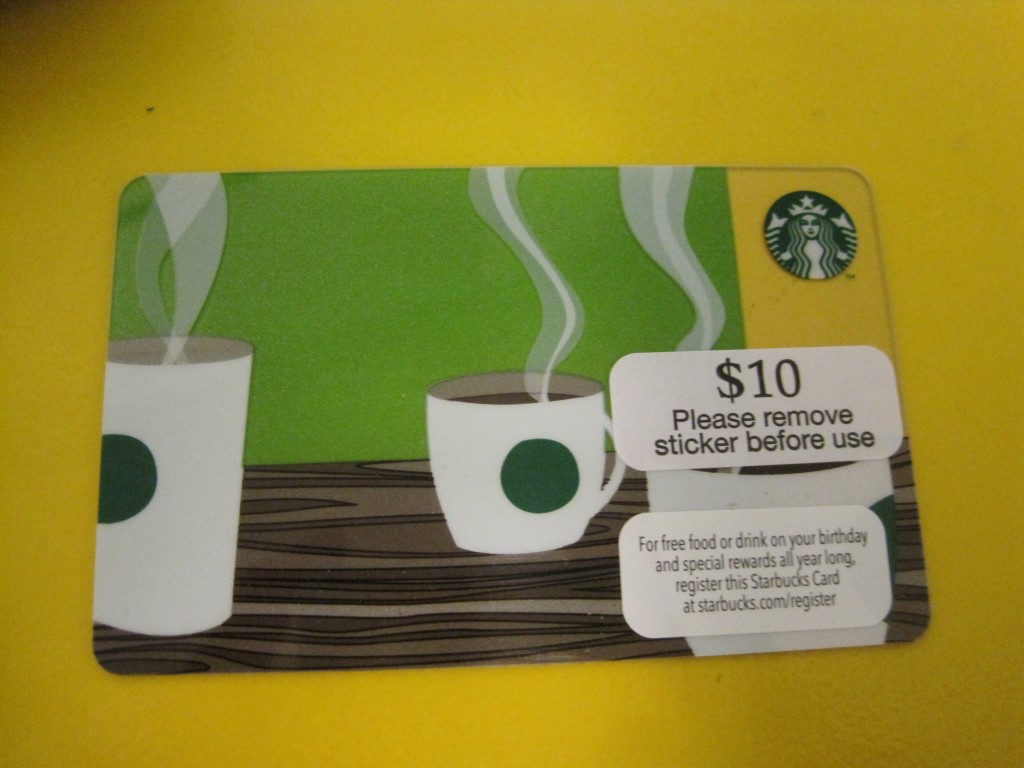 Note: This is NOT a sponsored giveaway, meaning these companies didn't provide these gifts for free. That means we are not associated with them in anyway. They don't know us at all. But I figured you guys would appreciate their awesomeness the same way we do!
Here's how you can enter:
a Rafflecopter giveaway

The contest will be live until midnight on Sunday, November 24, when we'll pick a winner and announce it here. We'll also send emails, but if we don't hear back within 48 hours, we'll choose a new winner, so don't forget to check back to see if you win!
Questions? Feel free to email us or leave a comment below! Good luck!