Sorry for the absence, guys. It's been a crazy week.
For one thing, I've been sick. For another thing, I almost crashed our blog on Wednesday night while trying to make some style changes. We're still in the process of getting over both, but I have been well enough to finally turn my attention to an improvement that's been a long time coming—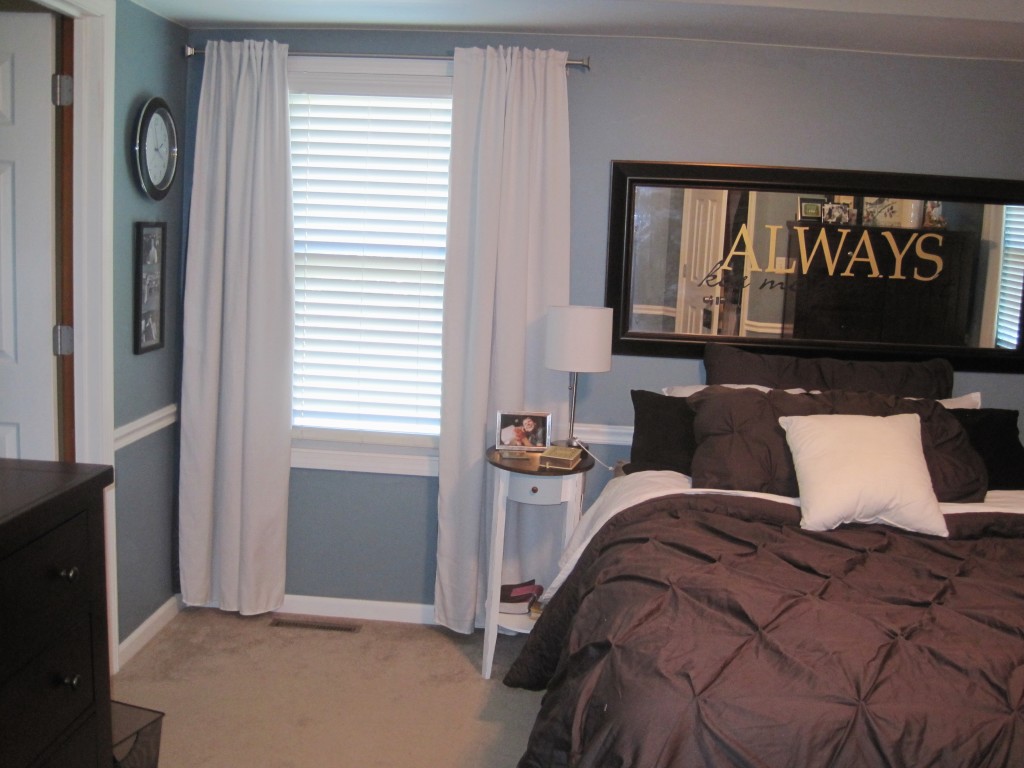 Yes, those are curtains in our master bedroom, people. It's a day of celebration.
Actually, it's been a week of celebration…since these babies have officially been hanging since Monday night. Which worked out perfectly considering they blocked out the light in there so I could sleep in and rest my sickie self all week.
We've been on the hunt for some white "blackout" curtains for several months but when we couldn't find anything we liked, we grabbed two white table cloths from target and called up Wyatt's mom, our go-t0 seamstress.
You'll recognize her awesome work in this post about our lovely wedding quilt.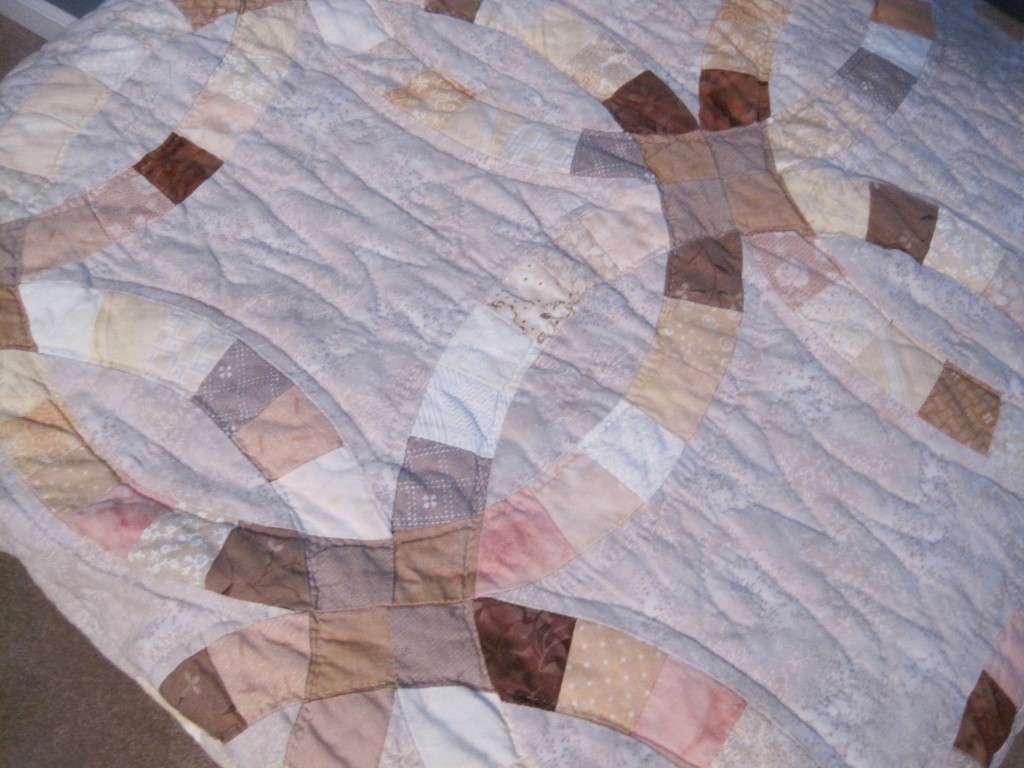 Anyway, we went to her with the idea to use some old gray sheets as the lining, and when that didn't turn out exactly as we'd planned, she picked up some similar gray fabric from Walmart for cheap and whipped us up these babies.
After a trip to Target last weekend to exchange the too-short curtain rods, we were back in business.
(We'd be an awful curtain hanging business, FYI…Hubs hates to do it and I'm so wishy-washy when deciding which ones to buy.)
Anyway, here's how they look now: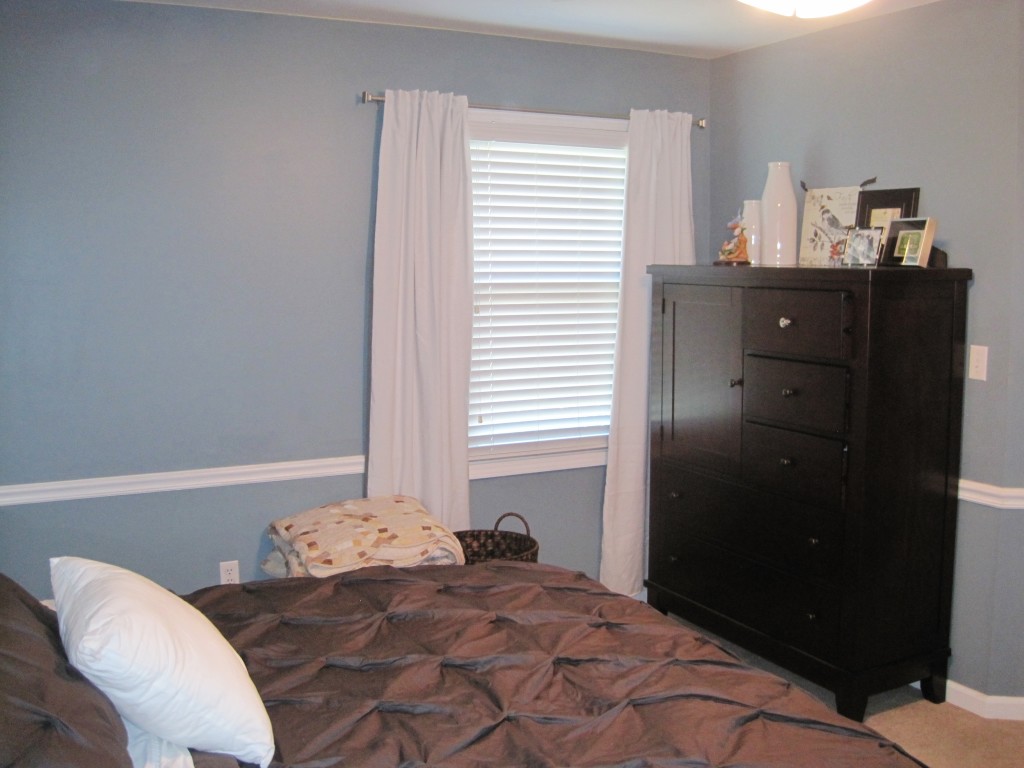 It's so nice to have it darker in there in the morning. So nice in fact, that Hubs overslept today for work. Oops!
But we'll get used to our new cave-like surroundings, soon I'm sure.
And in the meantime, we'll just enjoy the softness and texture they bring to our still-bare walls.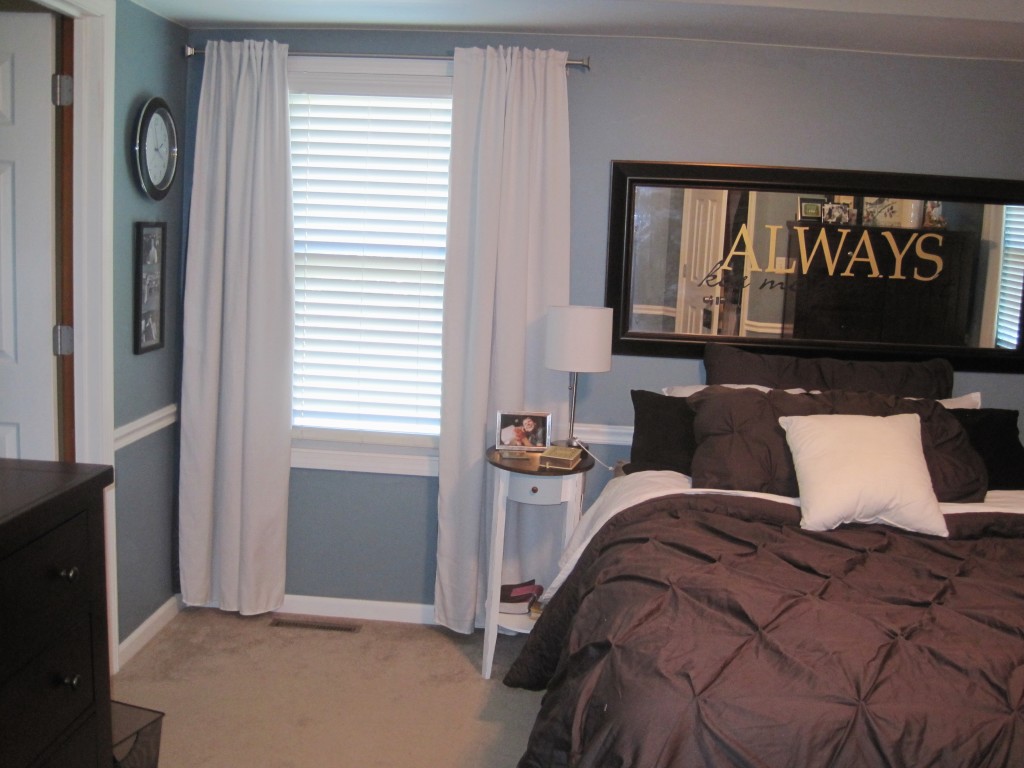 Now that we have plain white curtains, I'm already wondering if we should have done something with more interest—like a pattern…but we'll see how everything else that's still to be done in this room comes together first. (Like the bed and the wall art…)
What's your week been like? Any updates you're finally finished with? Any new curtains to dress up your walls? How would you and your hubby be  at hanging curtains together for a business?