It's been awhile since I shared a #Freebie FriYAY with you all so I wanted to pop in with this one before I start the weekend.
(sorry for the bad cell photo-this is the darkest corner of our house, apparently.)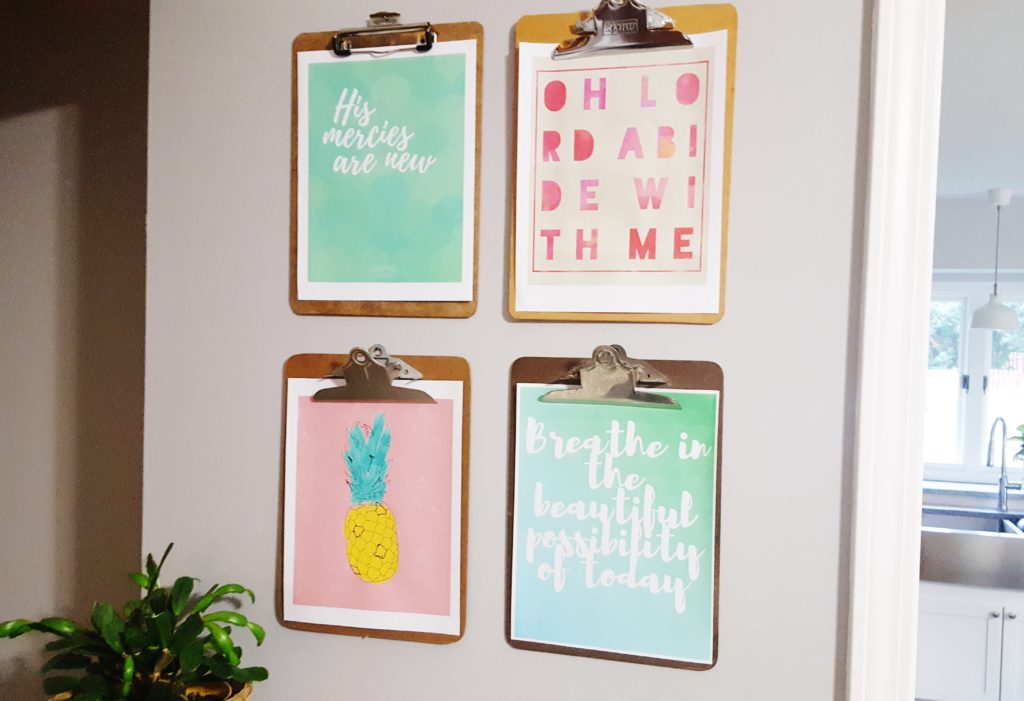 This week has been one of the best I can remember in a long time. Will has napped amazingly. I hit deadlines (almost all of them!) and all in all, we've just had a great week. I feel like we've even hit a stride that feels almost like a routine—it only took us 9 months! Ha!
But then this afternoon sort of snapped my "I know what I'm doing" streak when the afternoon nap didn't go as planned, the work interviews with sources were a struggle, and another deadline slipped through my fingers. It was a loose deadline, but still, it is never good to have to add an extension onto a project. In fact, you could say the afternoon stunk. Or maybe that's just me I'm smelling. Did I mention I also need a shower?
And as I started to feel myself getting frustrated, I couldn't help but shake my head when I considered throwing away our awesome week for one bad afternoon. Or really, about three hard hours. Totally not worth ruining the start to a great weekend. And so, this print will be a reminder that yes, mercies are new. Whenever we need them. Because second chances are the definition of grace, right?
As I've said before, I'm certainly not a designer, but I like to pretend to be sometimes, and then I figure I might as well share my designs with you all, right?
The easiest way to print is to right click on the image below and "save as" to save it to your computer and then print it out however you normally print stuff. Or post it online (with a link back) to remind all your friends of the message.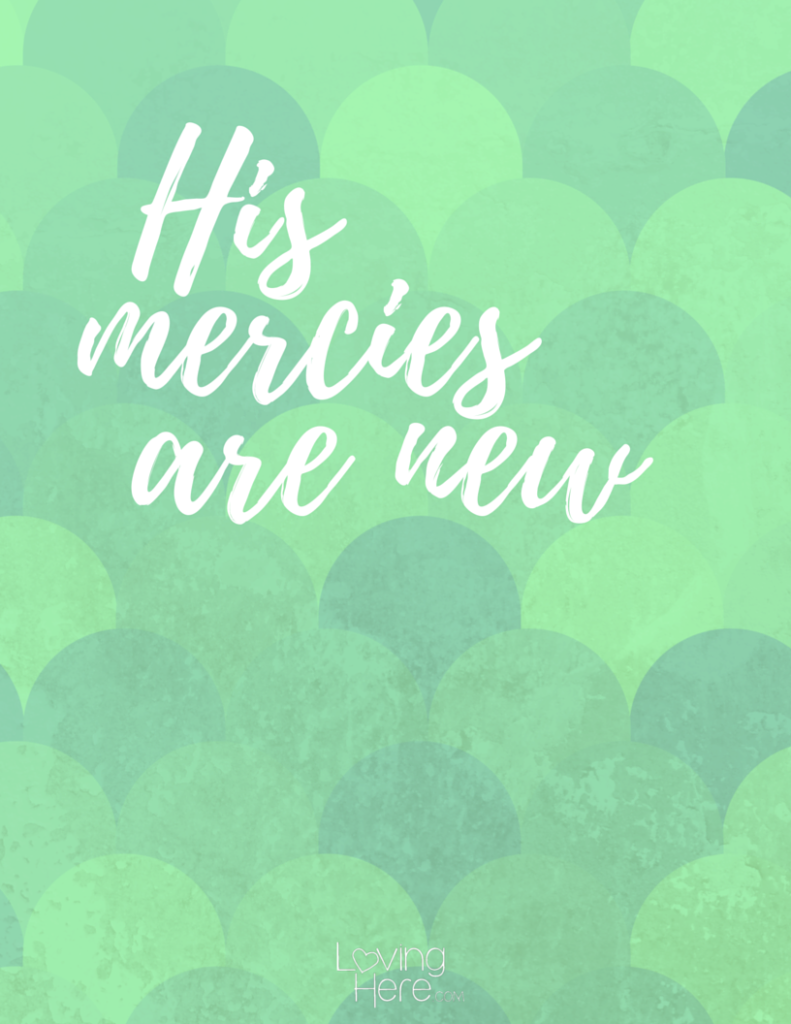 **As always, these designs are only available for personal use. That means you aren't allowed to sell them or tell other people you created it. If you share them, please provide credit and a link back here. Prints may be available in bulk or commercially without watermark. Email melissa (at) lovinghere.com for more information.**
Oh, and be sure to check out my Printable Pinterest board to find your own favorites. And, you can find all my free prints to download, here. (There's a bunch–go check them out!)
Follow Loving Here Blog's board Pretty Prints on Pinterest.