Today marks the first of a fun series I've been wanting to start for awhile – Freebie FriYAY!
In non-excited "girl speak," that means you get something free on Fridays. Woot woot! (Sorry, I relapsed into excited girl speak again. Oops. #SorryNotSorry?
Ok, enough with the silliness and on to the details!
I'm not a designer, but sometimes I pretend to be and I get to play around with making some pretty things and since pretty things are more fun to share than to keep all for yourself, I figured I might as well share them with you, my 300 or so closest internet friends.
While I'd like to say there will be a Freebie FraYAY print every week, that might not happen, so for now, we'll just say I'll try to do them as much as I can. Sound good? Good.
Yesterday, I gave you a glimpse at our current clipboard wall and linked to a couple of the prints I featured.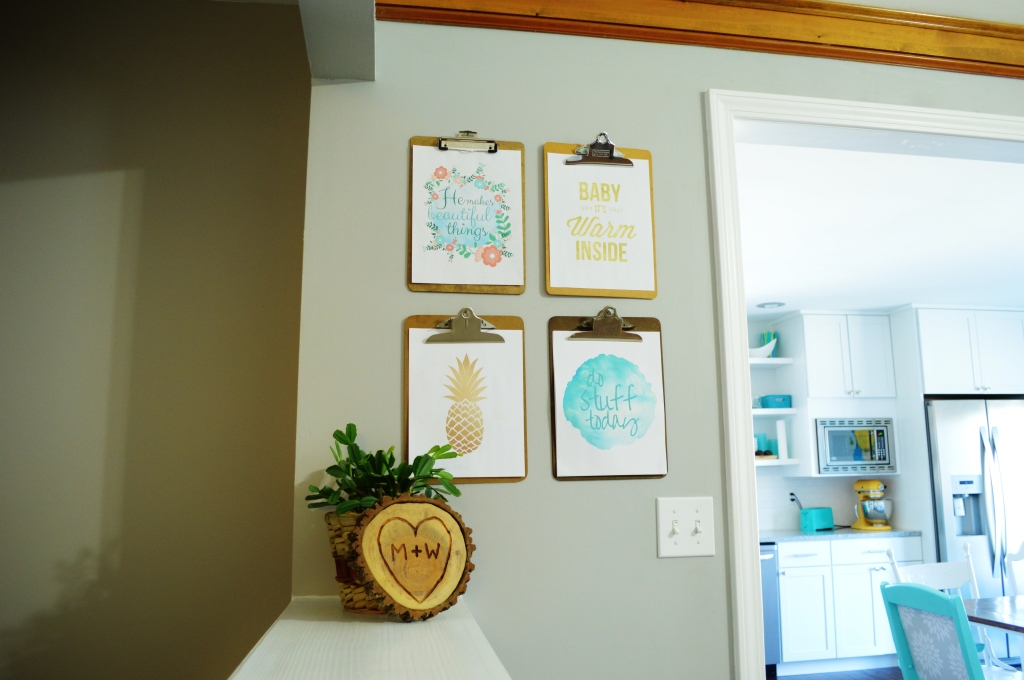 Today, I'm giving you the chance to download a version of one of my own designs for free so you can print it out and stick it on a clipboard at your house, or on your fridge, or in a frame, or on the mirror so you'll see it in the morning, on a pinboard at work. You get the idea.
This one was created with watercolor background from AngieMakes.com. She's awesome for giving non-designers like me the chance to do some cool stuff, so go check out her site, too. 🙂 (You can even download these cool watercolors for yourself!)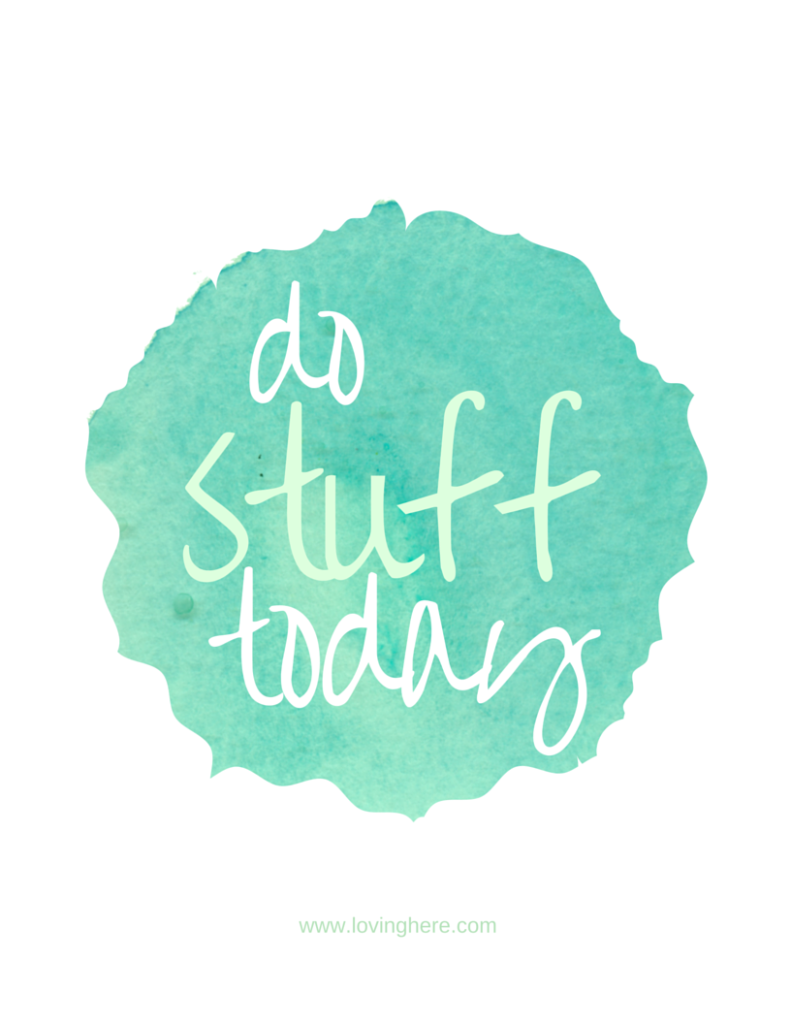 This is a fun one to start this series with because I need this reminder daily. When it's 10:00am and Will is still fighting to go down for his first nap and I'm still in pajamas and have had no breakfast and my hair hasn't been washed in three days and the deadlines and laundry and dishes (and the crazy-wishful-thinking-dusting) are no where near getting done, I can look up at the wall and see this simple reminder to just take a deep breath, and do…something. Anything. Get stuff done. Even small stuff. Just stuff.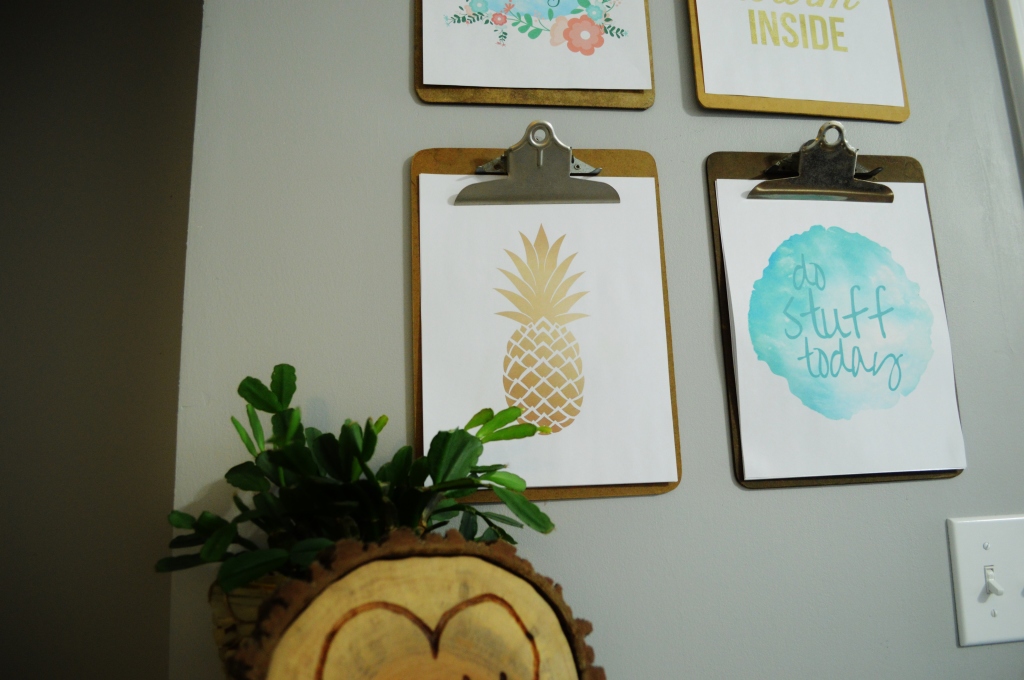 I also made a pink one, in case that's more your jam.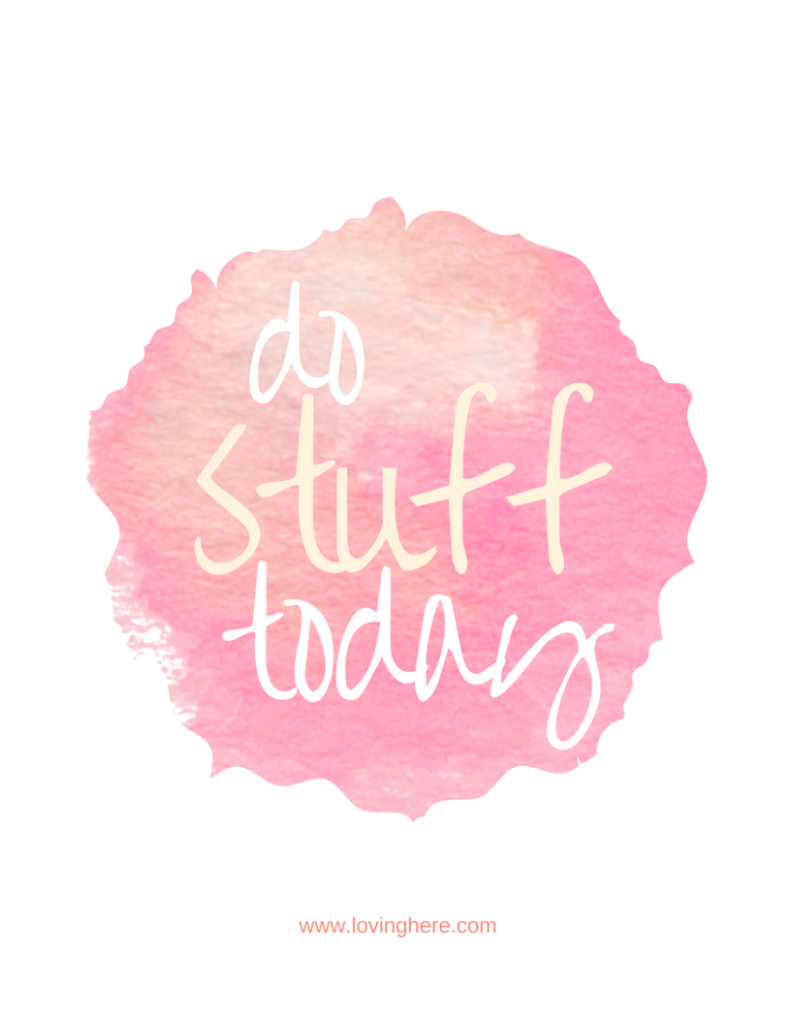 So, if you want the same reminder for your home, desk, office, kitchen…right click on the big image above (whichever color version you like best) and "save as" to save it to your computer and then print it out however you normally print stuff. Super easy, super quick, and super free.
Happy FriYAY, indeed!
**As always, these designs are only available to print and use them for personal use. That means you aren't allowed to sell them or tell other people you created it.  Email melissa (at) lovinghere.com for more information.**