Because it's soon going to be Thanksgiving, and because we're friends, and because Wyatt and I are rewatching all the FRIENDS Thanksgiving episodes in preparation for this wonderful holiday, I created the following Thanksgiving printable for you all: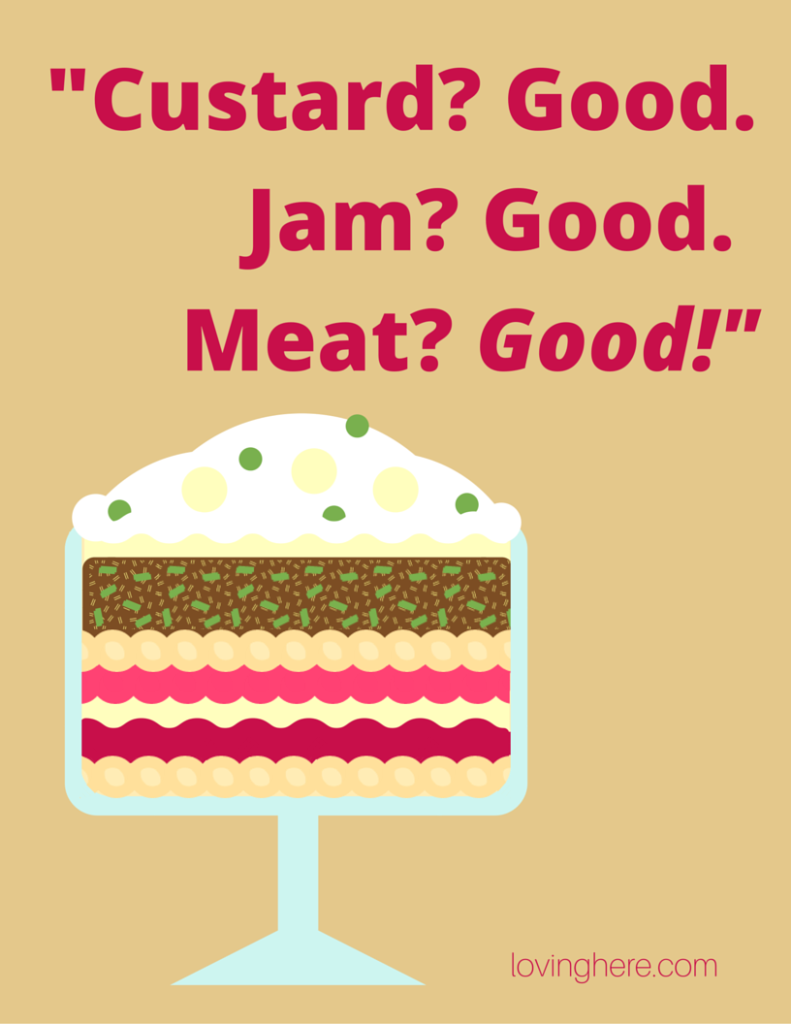 In case you're in need of a laugh, or haven't seen this episode (the horror!), here's the clip. (Sorry for the quality—it's all I could find!)
Can you tell I tried my best to recreate each of the layers in the actual dessert? I know it's nothing fancy, but it's fun.
You can share it online, and/or print it out. Just remember, it's for personal use only. You're not allowed to sell it, not that you would, since we're friends and you're awesome.. To print, right click on the image and save it to your computer. Then print as you would any file.
Hope you enjoy!