Yesterday, Melissa showed you the garden progress we made over the weekend.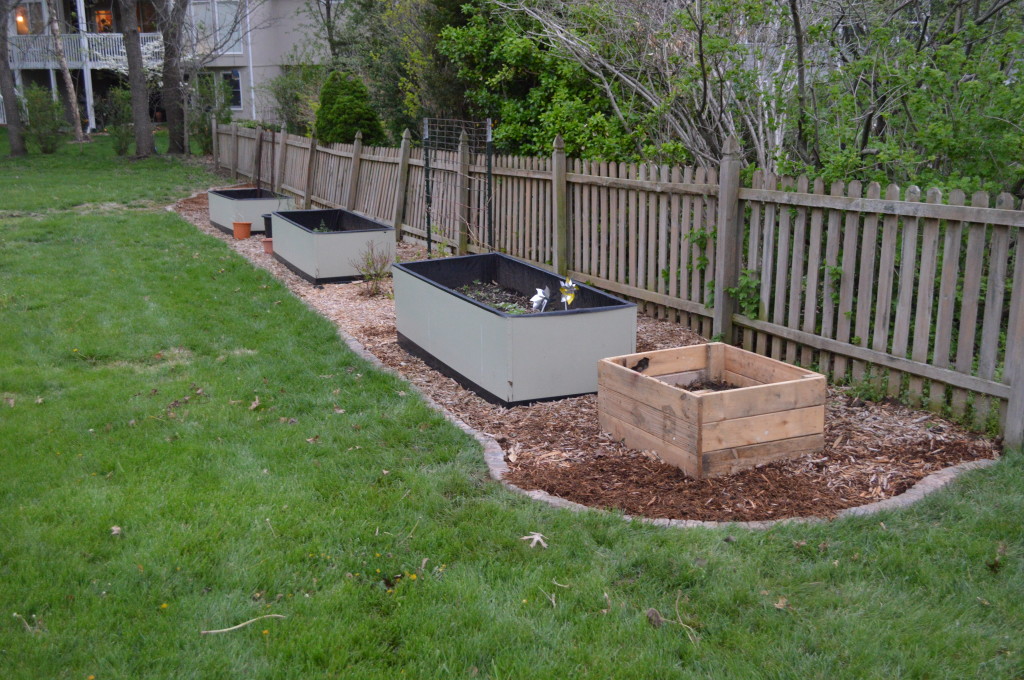 She's excited about expanding the garden this year, and she has been wanting some new planting beds to help with that.
To get to that point, I recycled some free pallets that my dad picked up on his way home from work. Like she said in her post, we were going to use them as a compost bin, but Melissa decided she'd rather have something that would be easier to spin/rotate/stir and that would hopefully attract less attention from any wandering opossums and coons.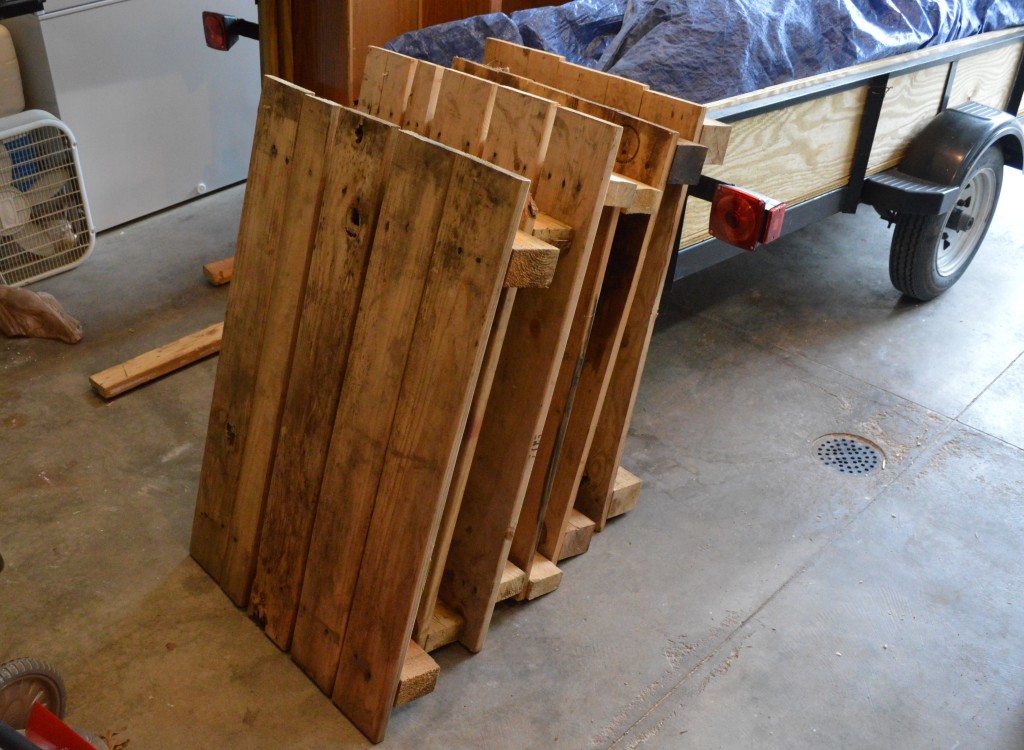 Unfortunately, these were all different sizes, so I paired them up with a match of the same size so that I had two pairs. Then, I took the extra pallets and cut them apart to use the cut up pallets' pieces as the sides of the boxes.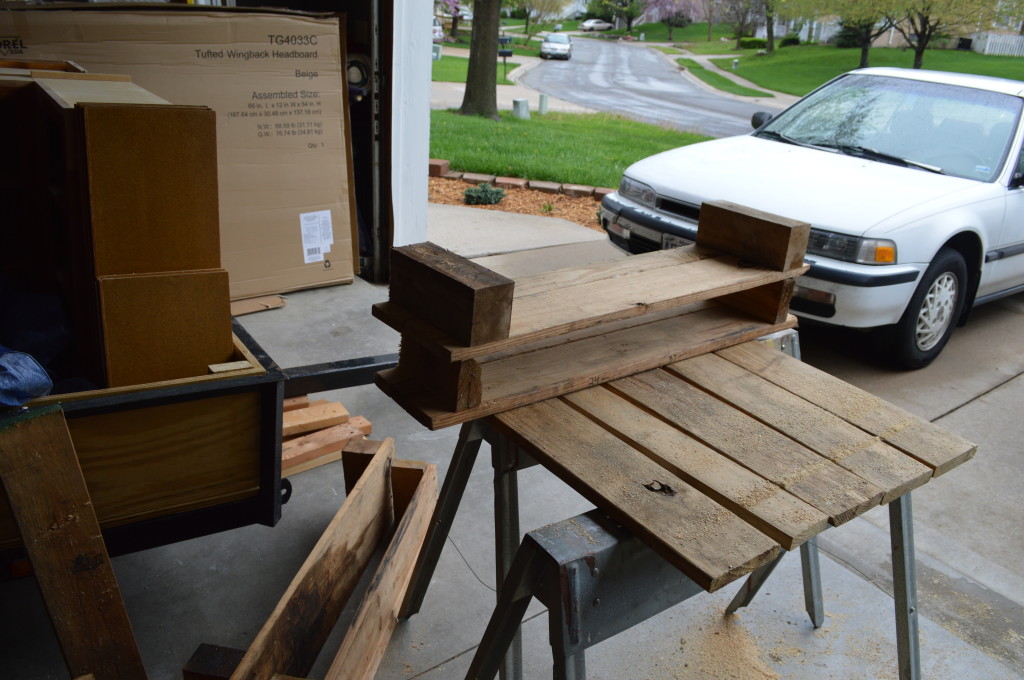 Throughout this process, I think I used almost every saw I have in the garage, starting with Melissa's new favorite, the reciprocating saw.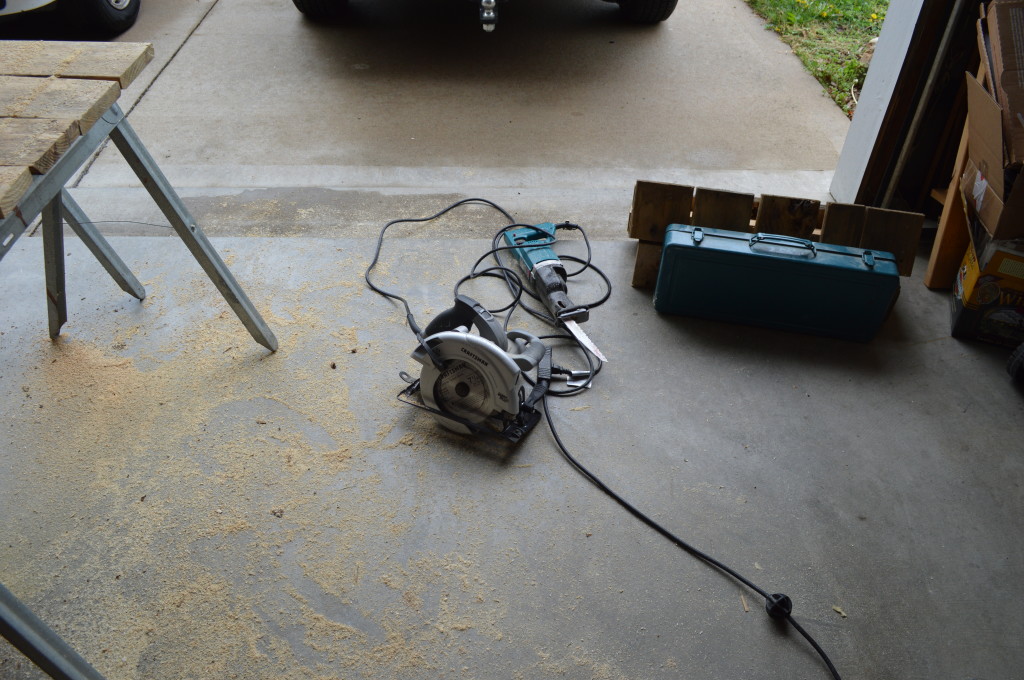 Melissa wanted the garden boxes to be shorter than the pallets were originally. So I cut them in about half (based on the placement of the boards to avoid having to rip any boards) to give us sides that would be about 16 inches. You can see that even at this point, the pieces didn't match up perfectly. I was able to find two pairs that were close enough together to serve as opposite sides of each box. I would then complete each box with individual boards from the pallets I had taken apart.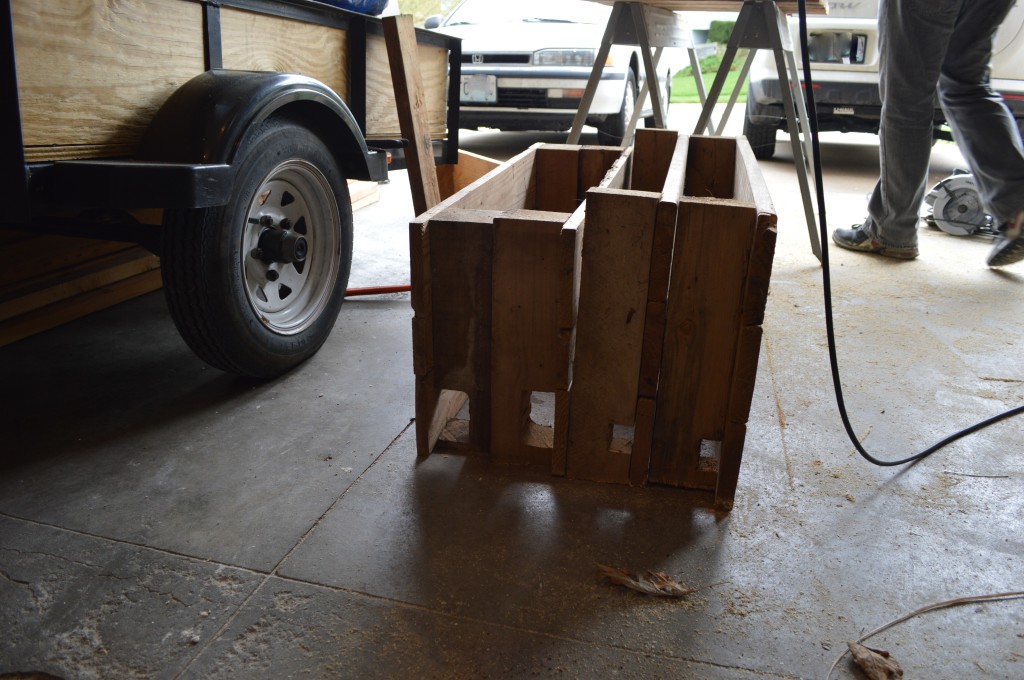 It was time to assemble.  I used some coated deck screws to prevent rusting so they would at least outlast the wood in these recycled garden boxes.  I also pre-drilled my holes to avoid splitting the wood.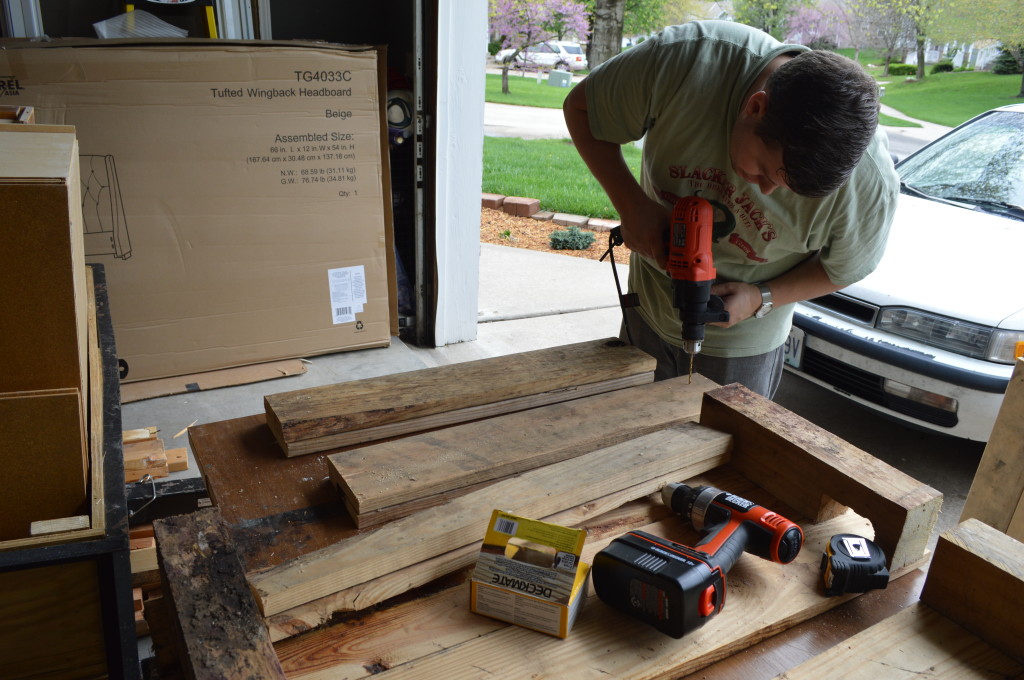 I started by placing one of the already-together sides on my work surface, with the inside of the box facing upwards. Then, I used the pre-existing braces on that side as the corner, screwing the cut boards into that to make a right angle. I started by dry-fitting everything to make it as close to a perfect square as possible.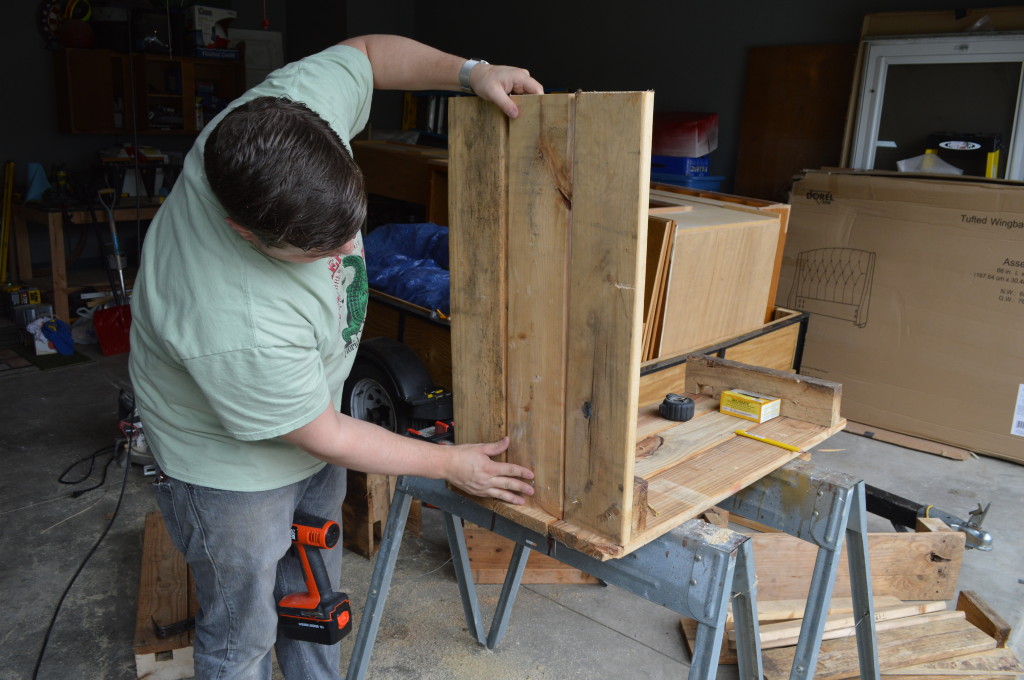 Then, I started screwing them in one at a time.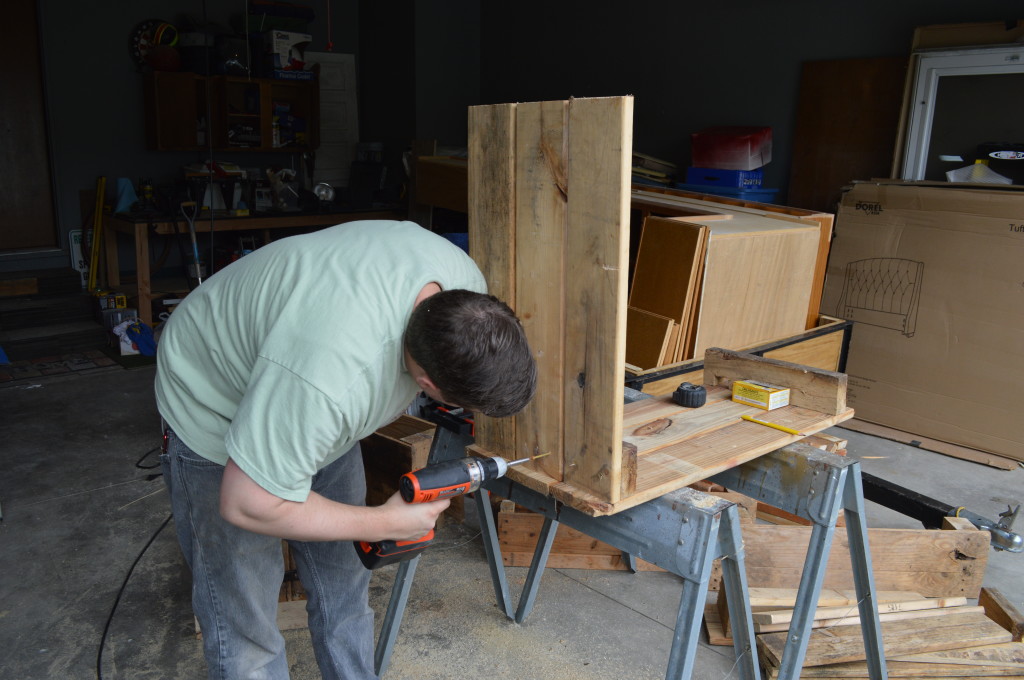 I sat this completed corner aside and it was time to do the same thing with the other side. Again, I used the boards from the cut up pallets as the sides.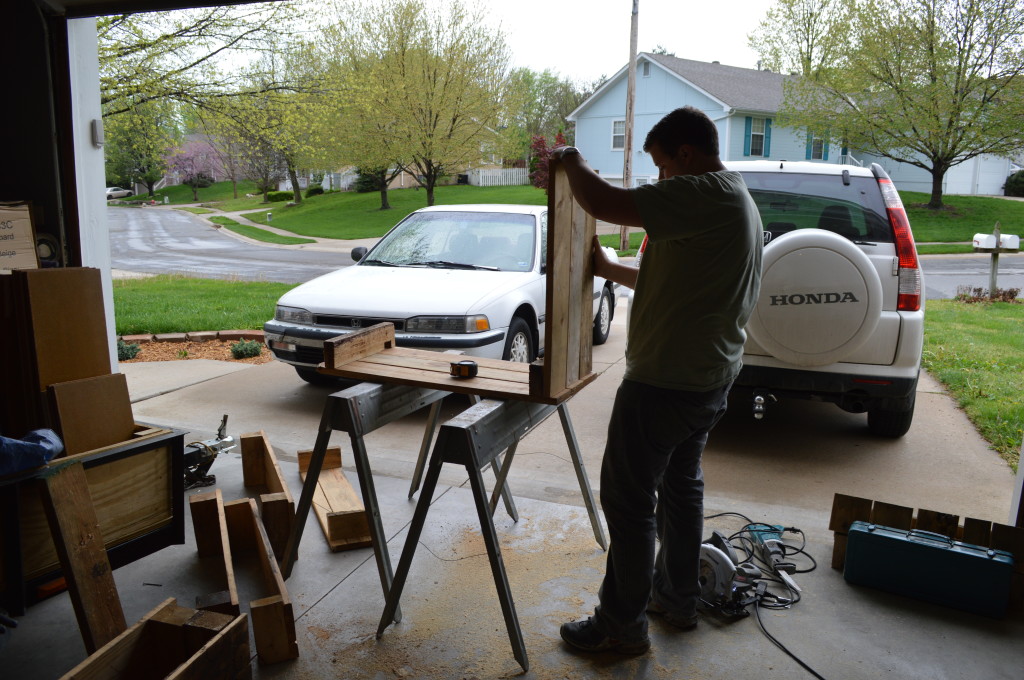 That left me with two L-shaped halves of the box to attach together, making a complete square.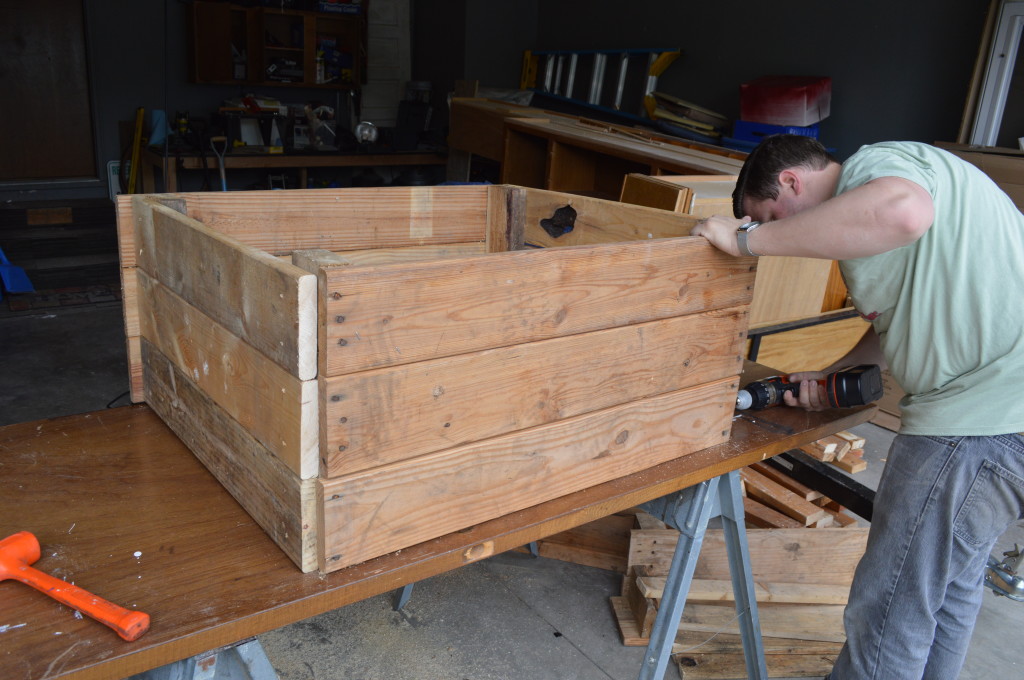 You can see in the photo above that sides didn't match up perfectly, but Melissa assured me that didn't matter to her since these are garden boxes, not furniture in our house.
I repeated this process with the remaining pieces of pallets, giving me two completed boxes, which I then carted around to the backyard in the wheelbarrow.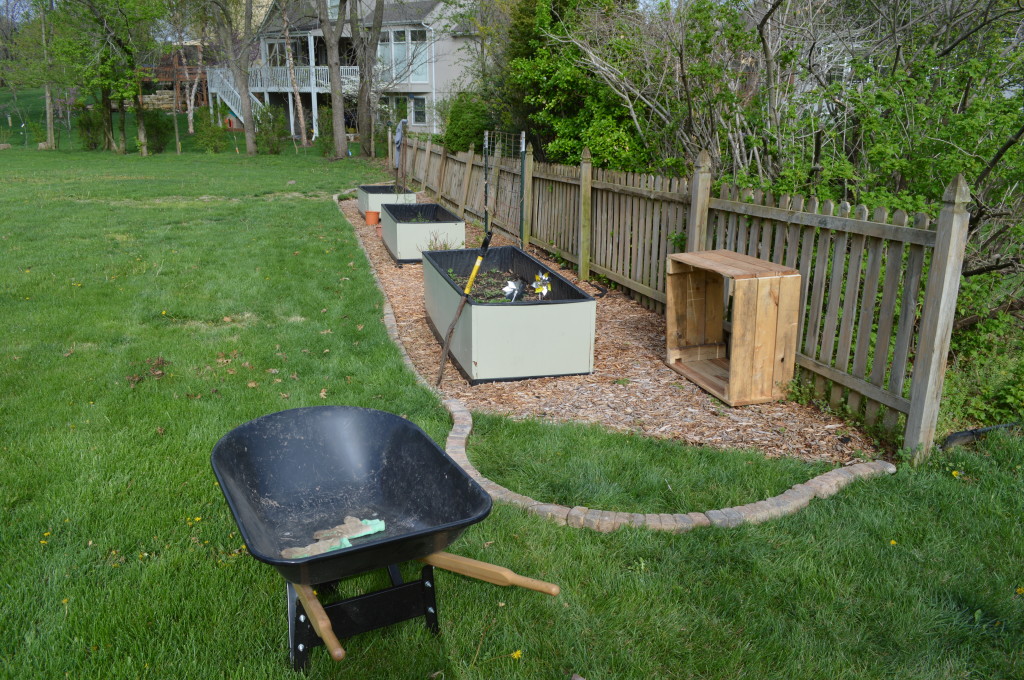 Melissa showed you the final placement in her post yesterday.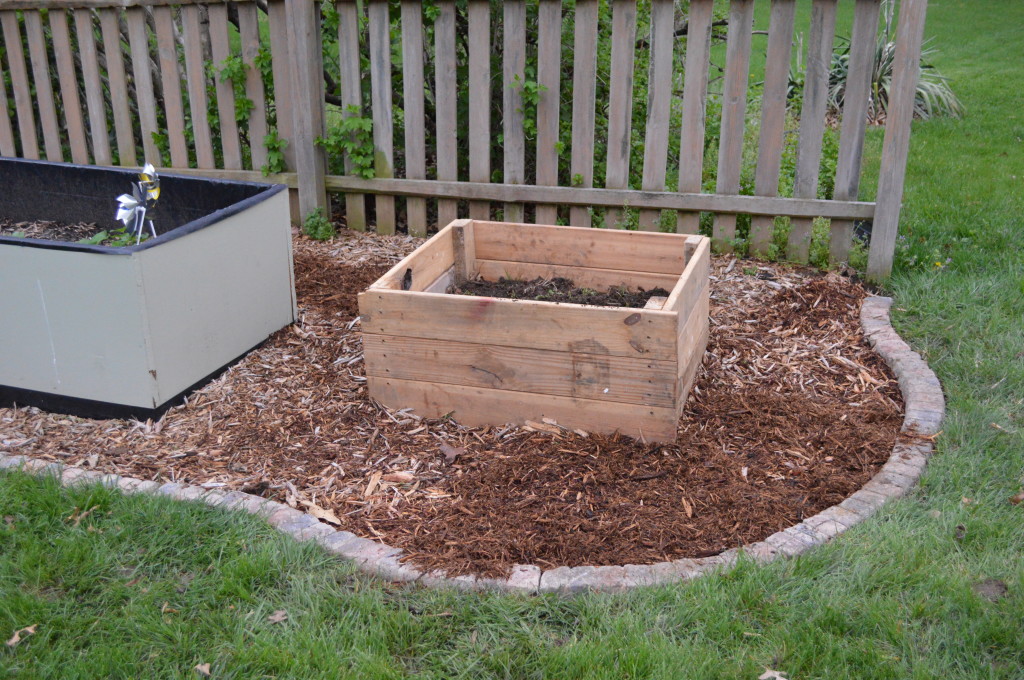 We're excited about the additional space these boxes will provide in the garden considering last year we ran out of room.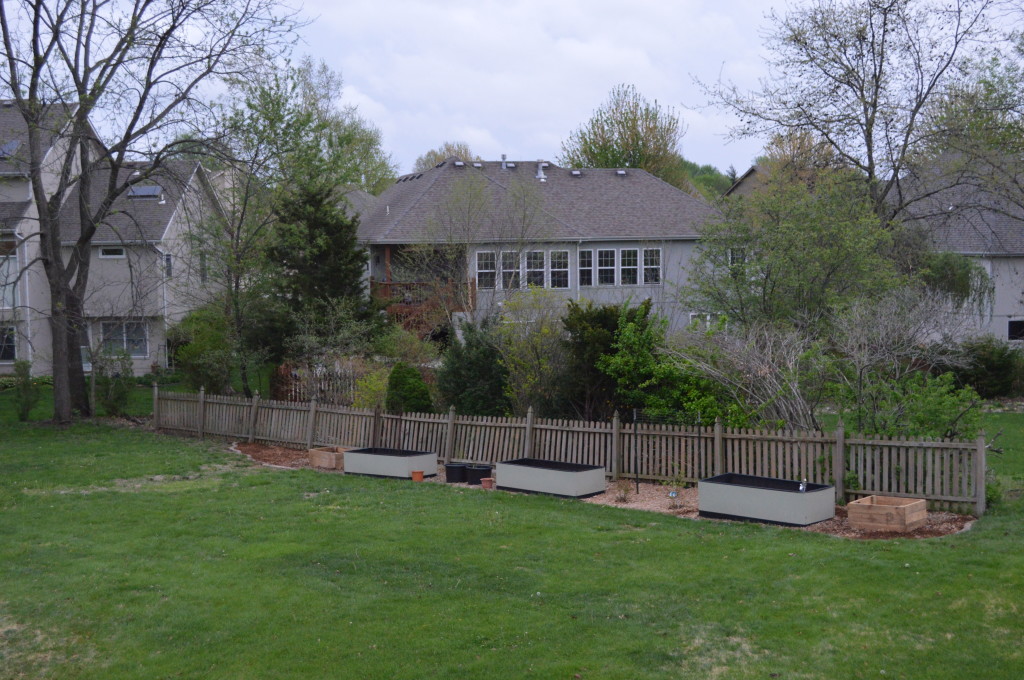 All in all, it was a pretty easy, and free, project that will add a lot of function to the garden.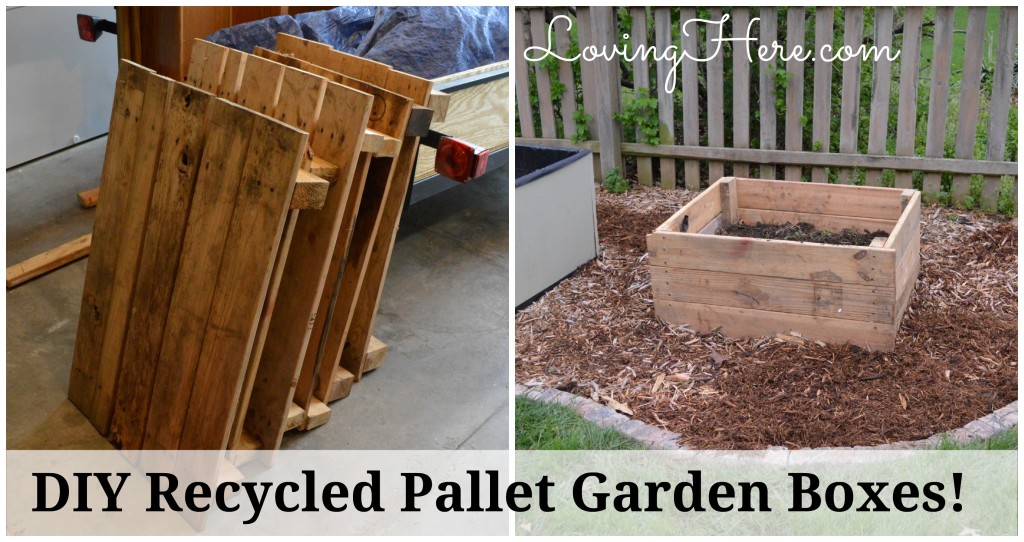 What do you think?  You could do this right? Pallets are usually easy to come by. Check out the back side of stores. Be sure to watch for signs posted that say not to take them in case the company is saving them for reuse, or ask the company if they are free for the taking! You can also usually find them listed for free on Craigslist.
Note: Some pallets are made differently. If you have a question about using the pallets you find, feel free to leave a comment and I'd be happy to answer as best I can!
Also, feel free to check out our posts from last year about how we made our large garden boxes using recycled interior doors!