~ This post contains affiliate links, which means we will receive a small commission if you make a purchase after clicking on a link. It doesn't cost you anything extra but it helps us! Please reach out if you have any questions about sponsorship or ads on our blog. We're happy to help explain how this works, and as always, thank you for reading and supporting LovingHere! ~
---
Stopping in to share a super quick update on our deck today and tell you about some adorable little kids' patio chairs I found on Zulily.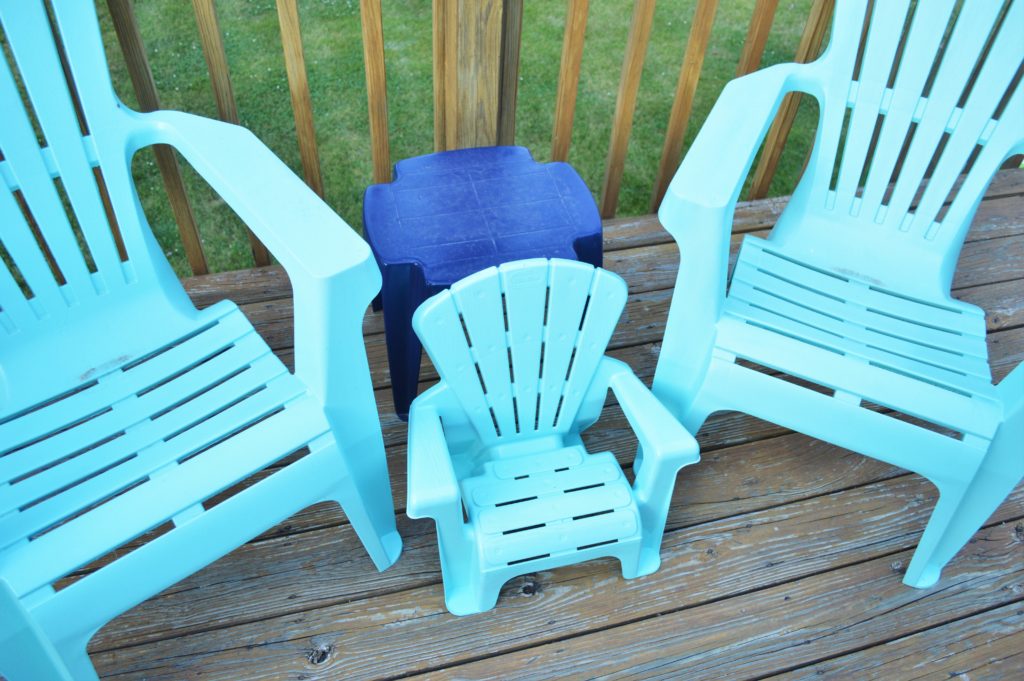 Cute right?
Awhile ago, I posted about scoring our new deck furniture really cheaply on Craigslist. Read that post, HERE, if you need a refresher.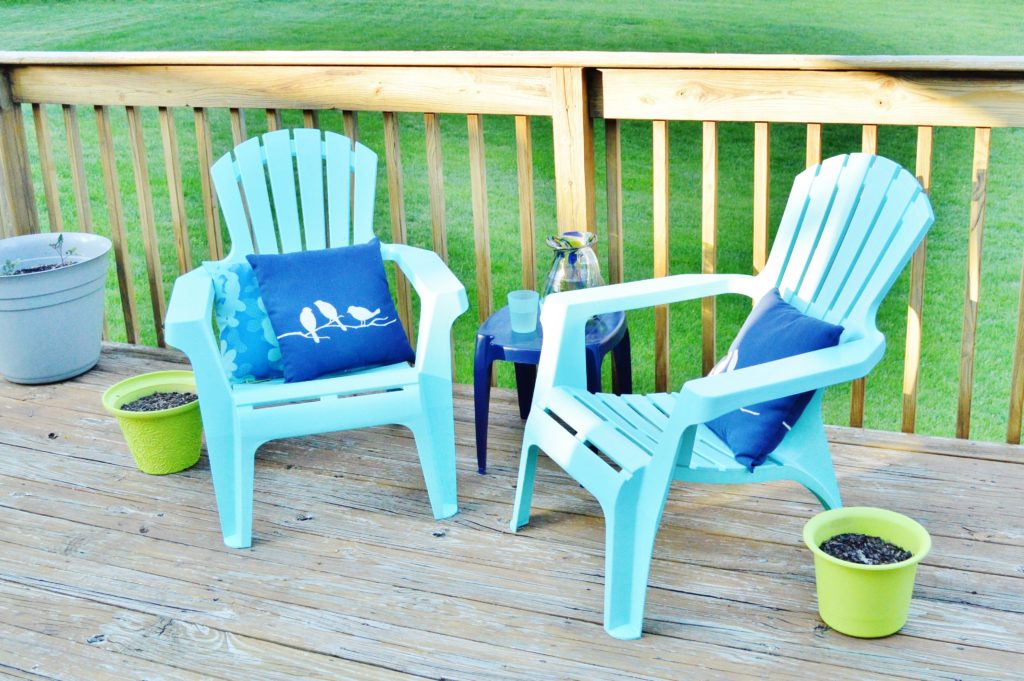 Well, shortly after we finished that project, I got an email from Zulily saying I had some credit that was about to expire. Uh-oh! So, I spent a few minutes scanning their deals to see what I should buy. I started out looking at clothes for myself, but didn't find anything right away so I was almost ready to get something boring like bath towels (because I was trying to find something in a hurry and didn't have time to scroll through every collection). Luckily, though, I happened to see this listing: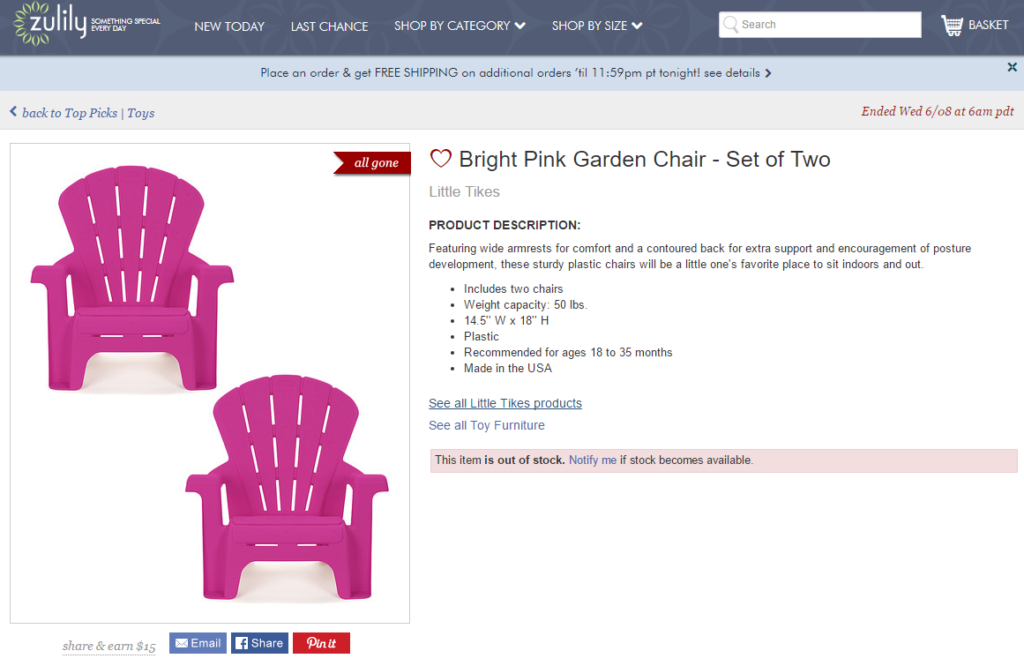 (Side note: SIGN UP HERE for Zulily, so you can find awesome deals, too.)
Of course, pink wasn't perfect for us since we have a little boy, but I had just painted our full size chairs and had leftover paint to make this little cutie match perfectly.
Wyatt wasn't immediately convinced because he said Will didn't need a little chair. He came around when I reminded him it was free and my credit was about to expire anyway. I even promised to paint the chair myself.
Now, we have the most adorable set of matching chairs for our little family.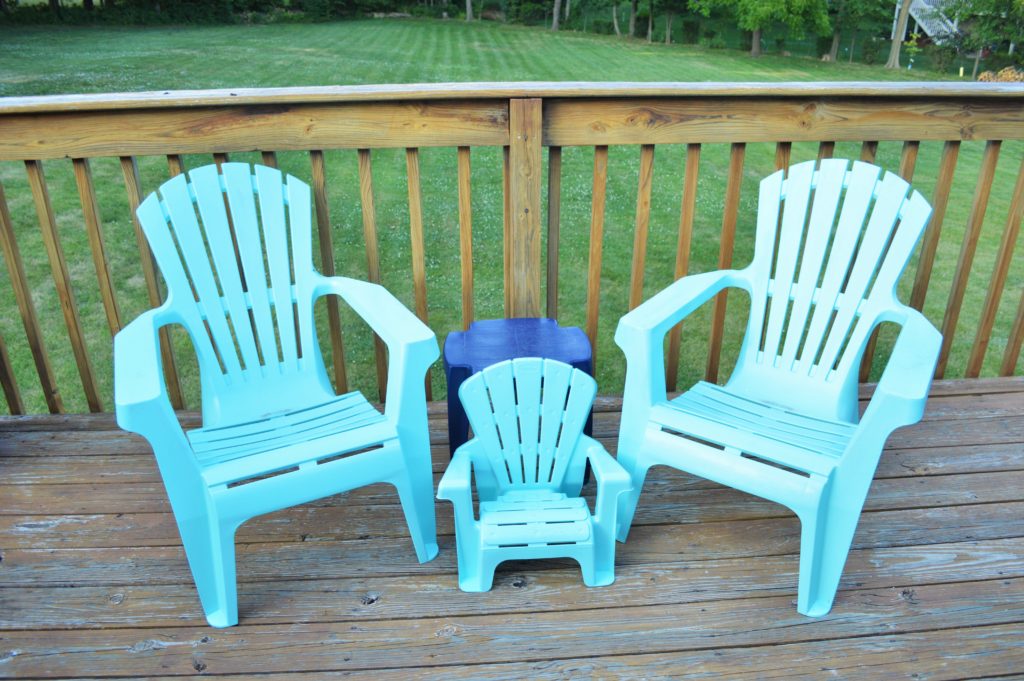 I mean, just look how cute he looks in his own little seat?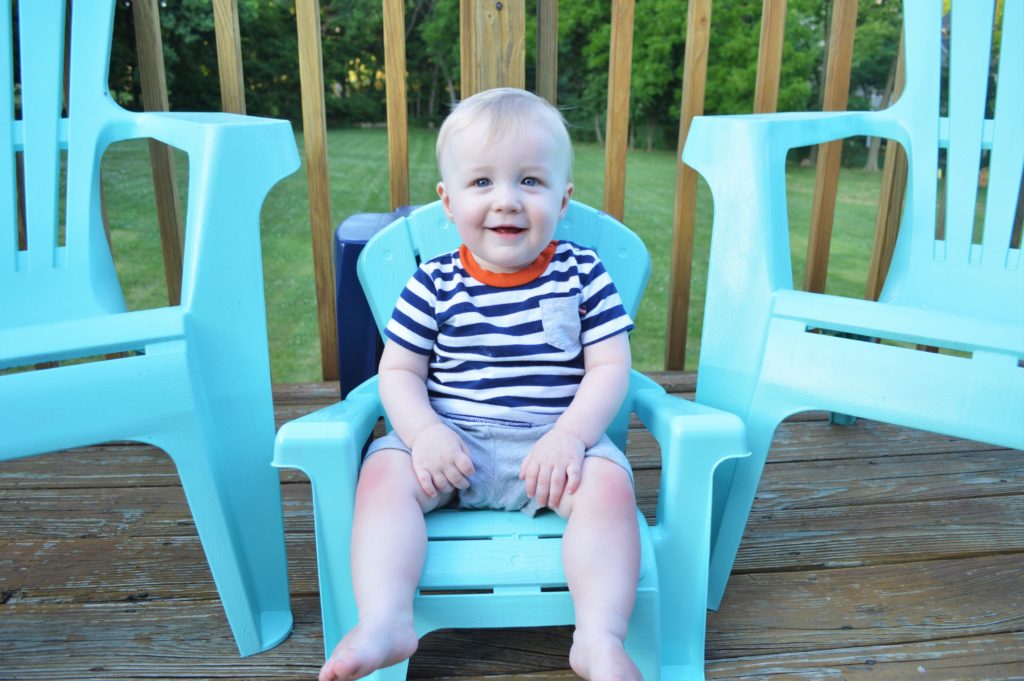 Not that he doesn't look cute in any seat…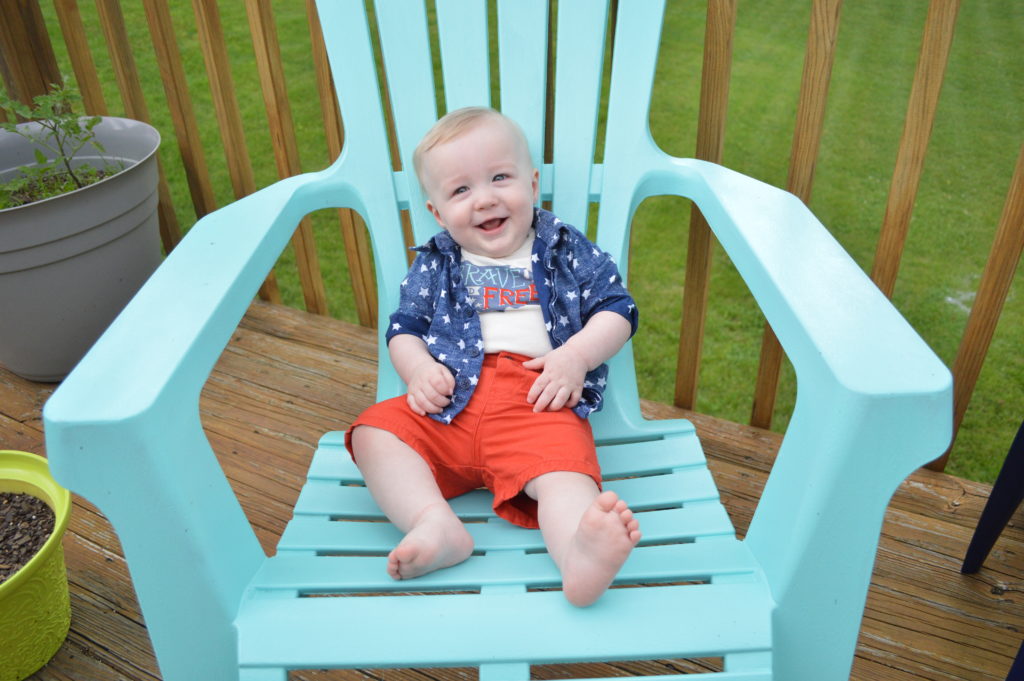 And, let's just say Wyatt is more convinced now.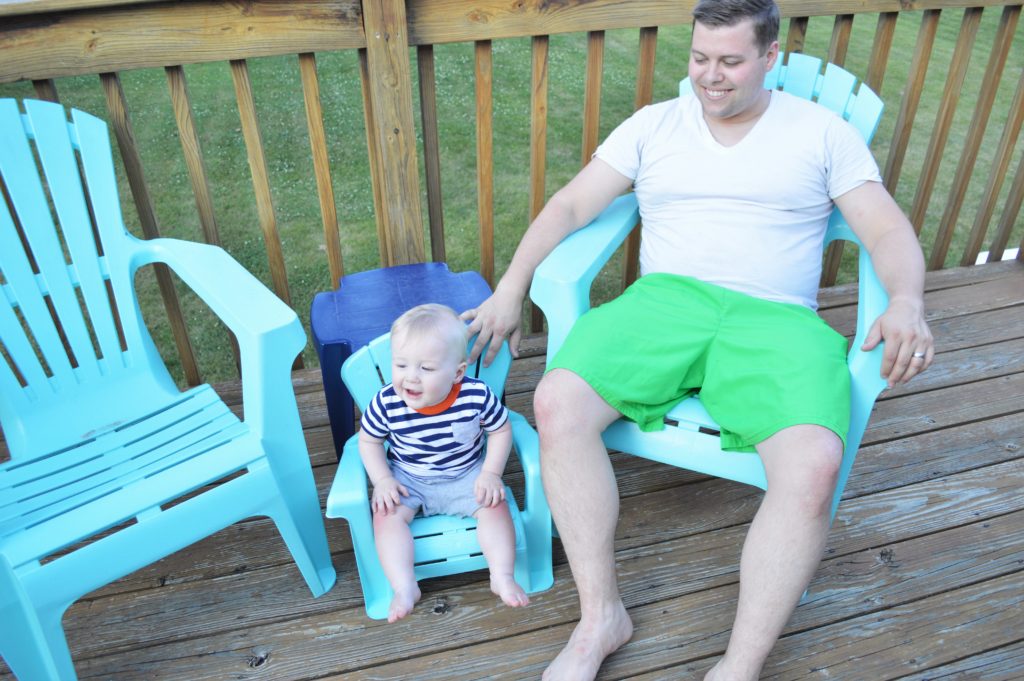 Ok, enough shameless "my-kid-is-adorable" plugs for one short little post about a kids deck chair. Tell me how your weekend went, friends! I'd love to hear from you!