Last night I finally tackled the mess in our entryway. Hubs was sick so he was chilling on the couch for most of the night. I, on the other hand, was anxious to clean this mess up: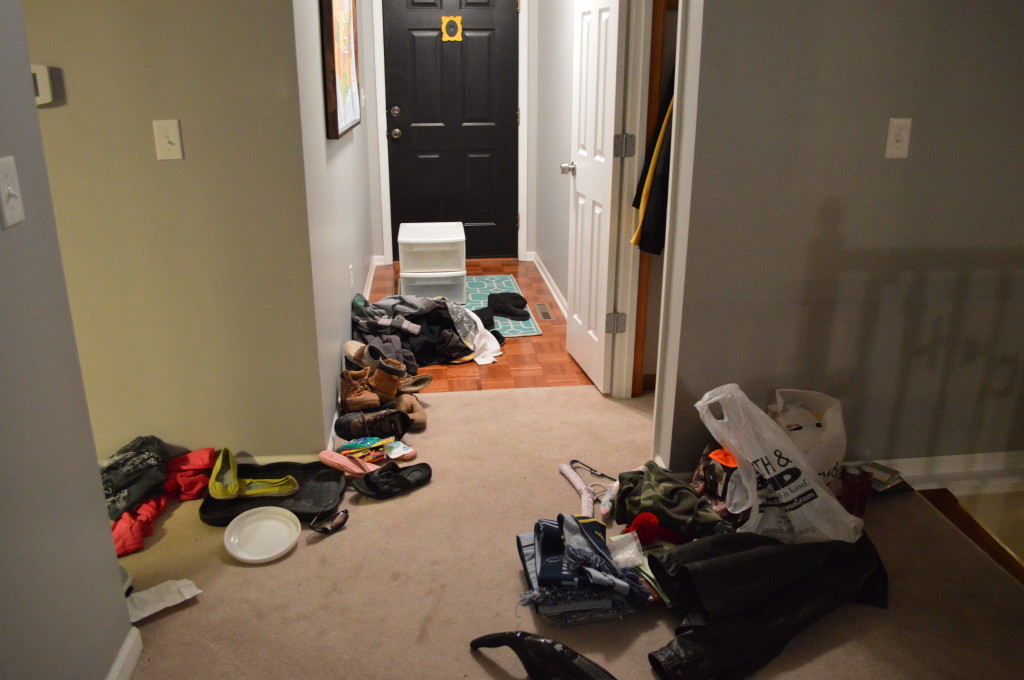 Yup, in the process of digging out a bunch of warm clothes to wear in the snow the past couple weeks, I realized our coat closet had never really been addressed since we moved in a year and a half ago. We'd basically thrown stuff in there and just said we'd get to it when we got to it.
Yesterday, after dragging everything out in search of a pair of gloves, I got to it. Literally.
Unfortunately, I don't have a great "before" picture to show you, but just imagine all of this mess inside the closet and that's about what it looked like: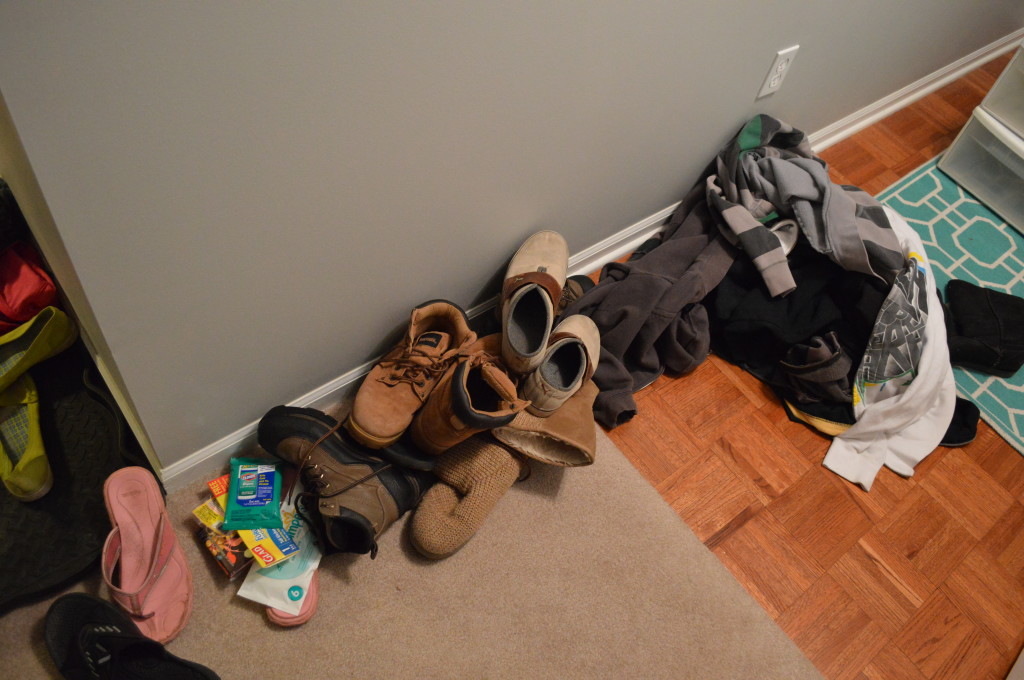 Some of this mess was also thrown in the mix:
So, now that this tiny space is all freshly cleaned, it's looking a heck of a lot nicer.
Here's a run down of what I did to whip this little bitty closet into shape.
1. Remove the "non-coat-clutter." As in, there's no reason to waste shelf space on a giant stack of phone books we don't ever use.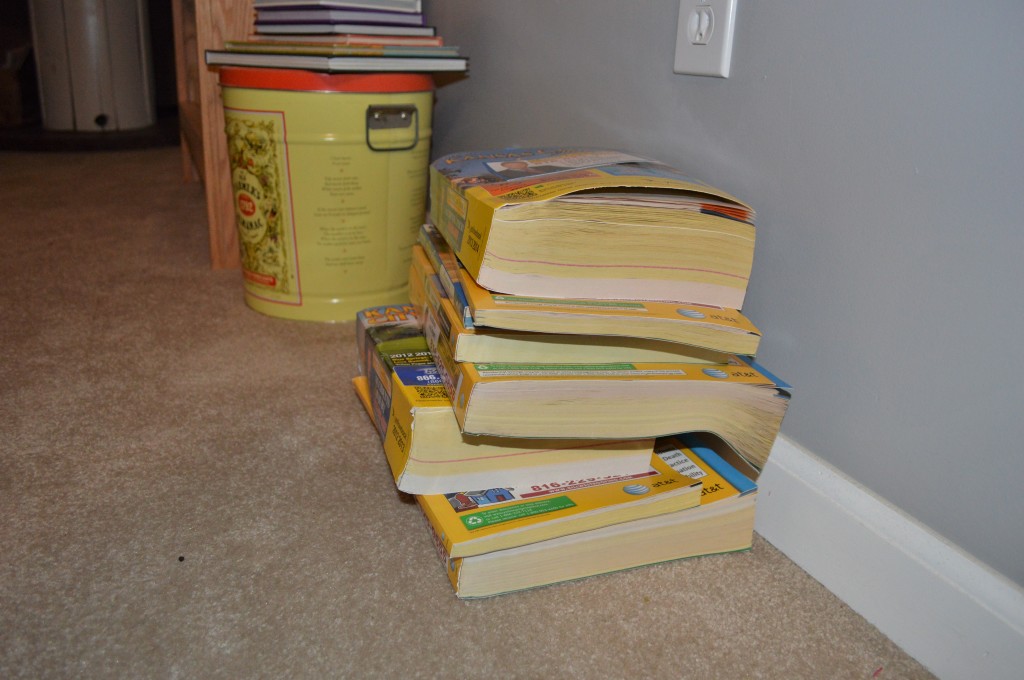 2. Remove the coats, hats, gloves and scarves we don't actually wear. For us, that meant Hubs said goodbye to a couple coats (he still has plenty of warm clothes, not to worry!) and we packed up several of our spare Sporting KC scarves.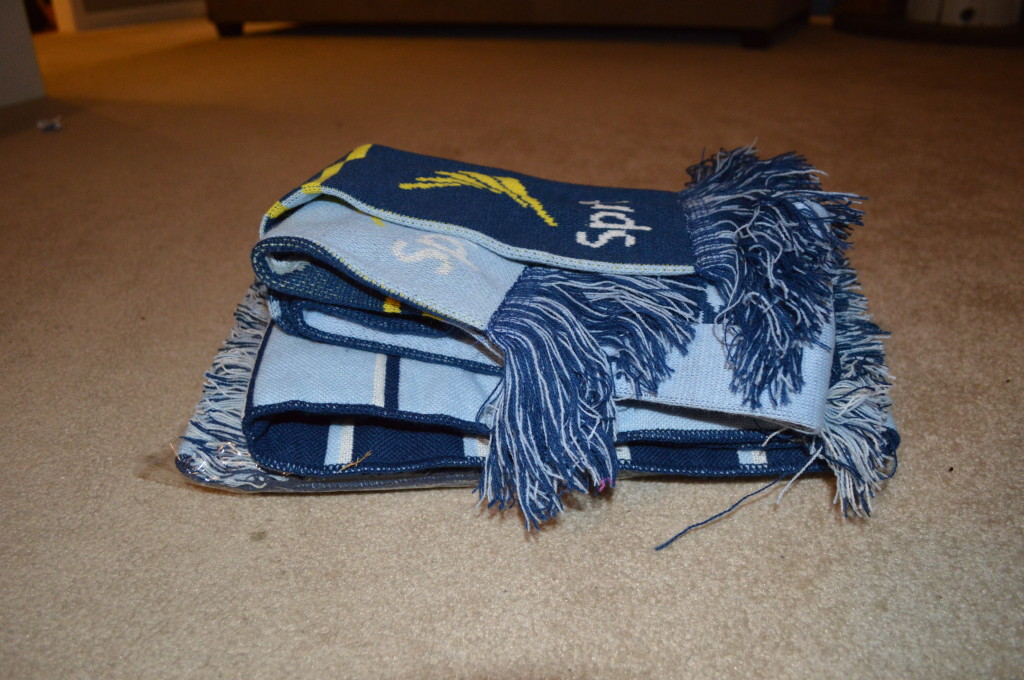 We don't want to get rid of those right away, but there's no reason for them to be shoved into a tiny drawer when they could go with the rest of our soccer souvenirs in the basement.
3. Utilize the available height. We were really under-utilizing the shelf in this closet (see number 1, above) so I added a cheapo shelf from the basement (previously used as a nightstand in my bedroom at my parents' house) and a few stacking bins to hold odds and ends.
Hubs' disc golf bag also gets a place on the top shelf. There's even a little room on the very top for something small (a phonebook? ha!) if we need it.
4. Use larger drawers. I did have two stacking drawers in the bottom on the closet to hold gloves and hats and other little items, but both drawers were too full and too small for what we needed.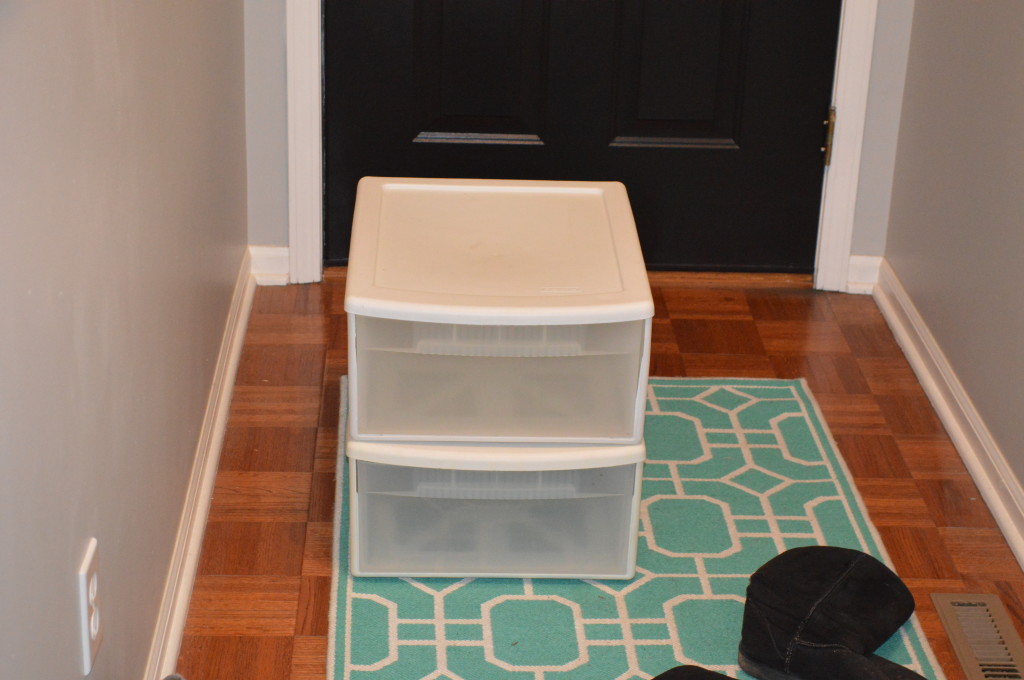 I swapped out those small drawers for this set of three drawers I stole from our guest room closet. Now we each have a drawer. Hubs's stuff: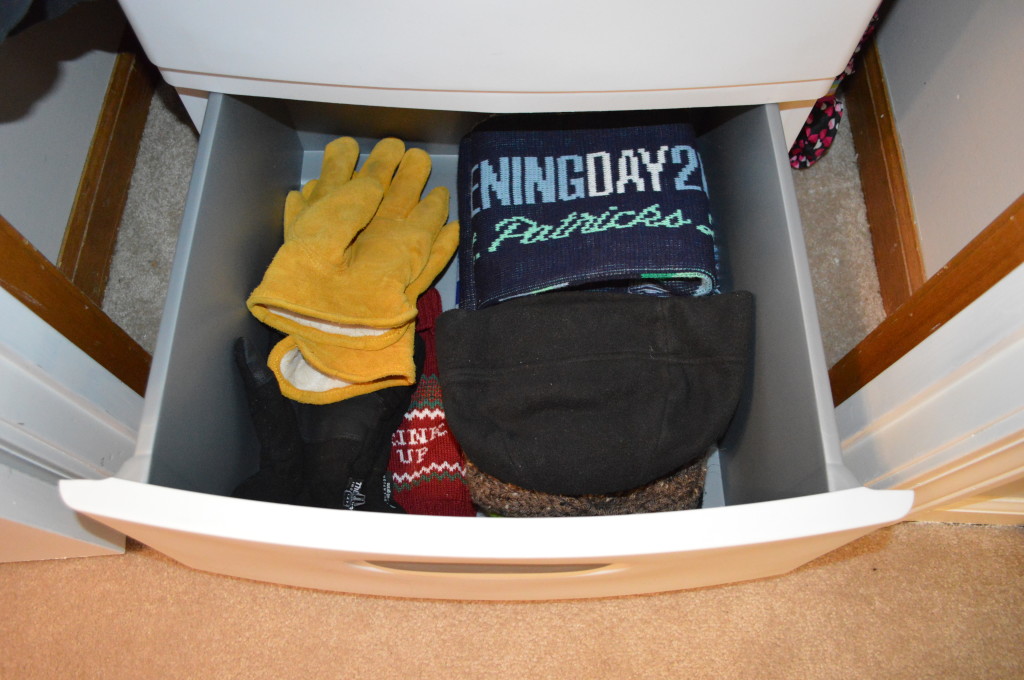 My stuff: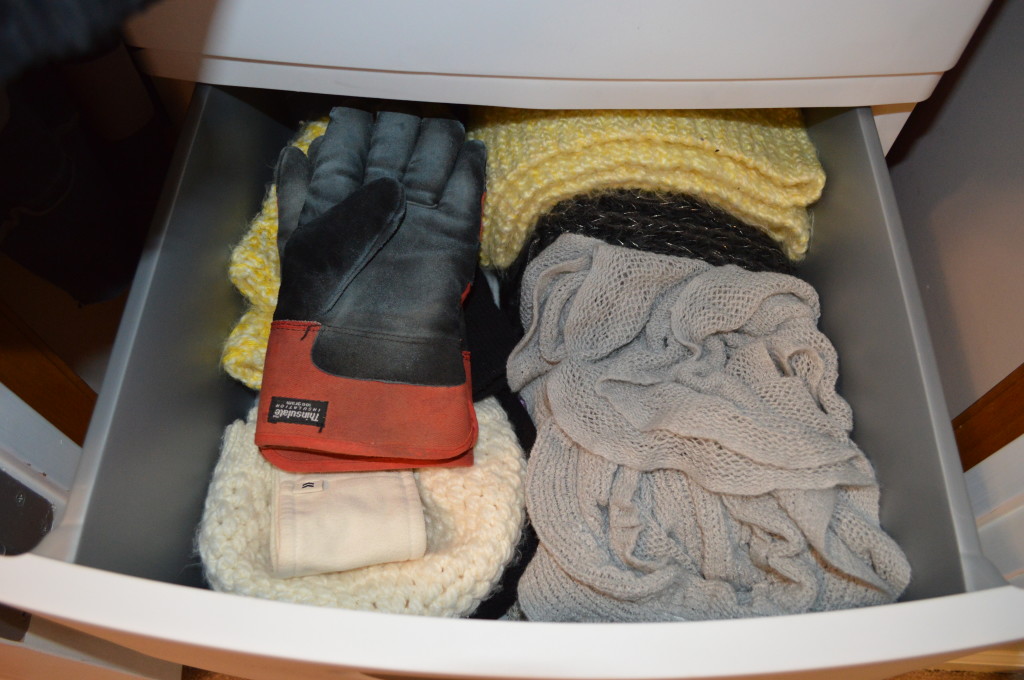 And we have an empty drawer to grow into. (I'm sure I'll find something to stash in there as the weeks and months go by.)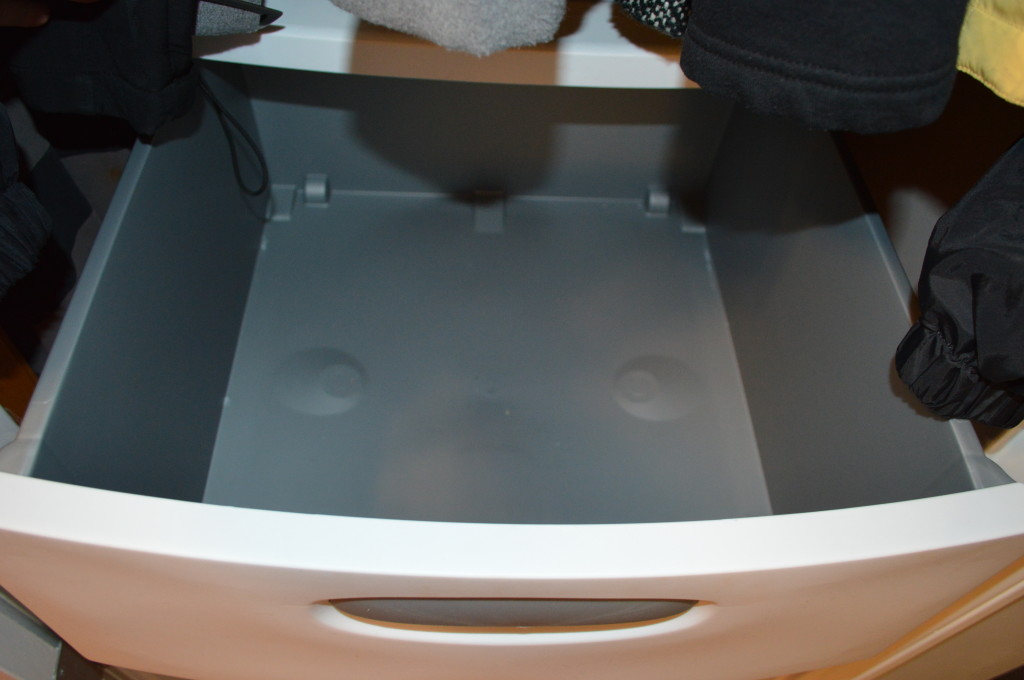 5. Use all the space. Even the small spaces. On either side of the drawer unit, there's a few inches of empty space to account for the drawers needing to be centered in the closet to avoid hitting the door frame when we open them. On my side, I stashed my umbrella collection.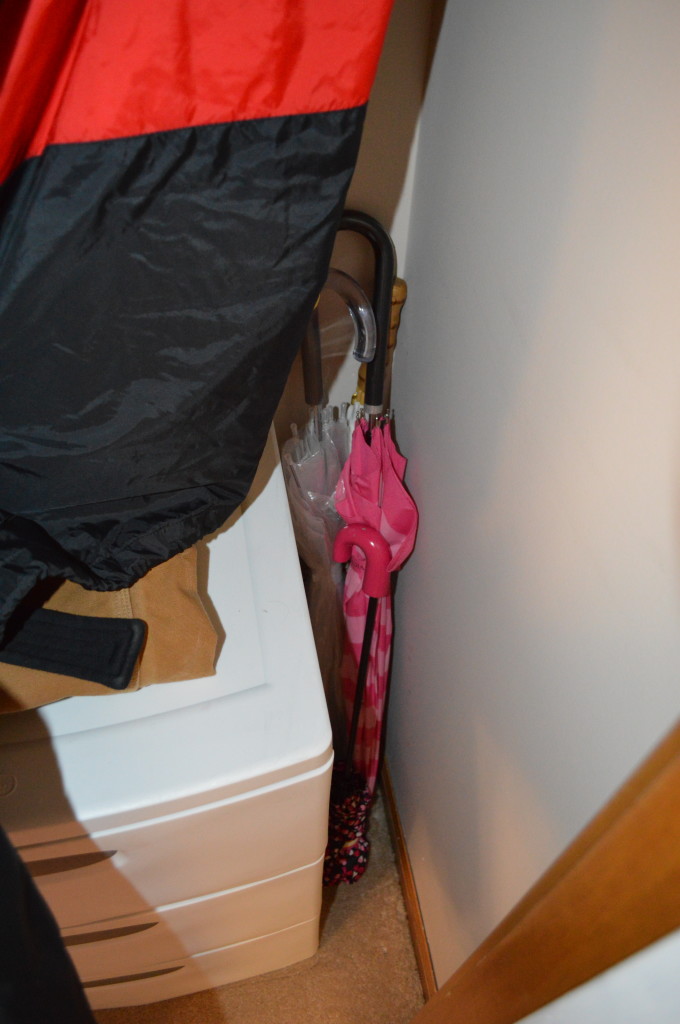 On the other side, I used a hanger with clips on it to hold Hubs' hoodies instead of wasting space on the hanging rod for those.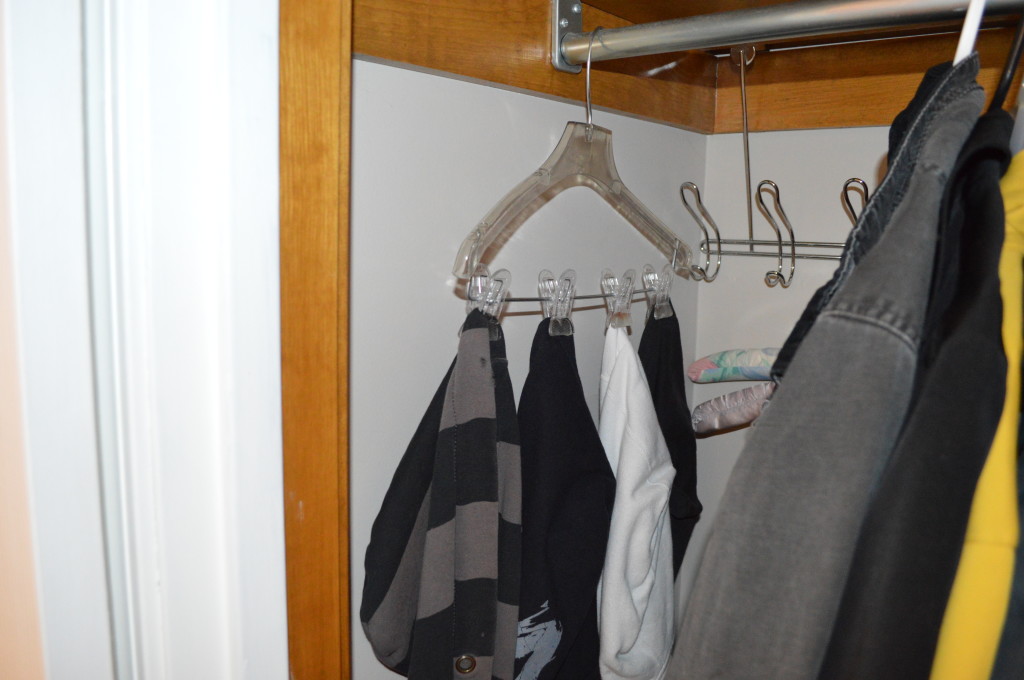 I also kept the hooks my sister stashed on the back wall when we were moving in and I folded my Carharts neatly on top of the drawer unit. I'm really proud of how well this closet is functioning with all this newly-utilized space.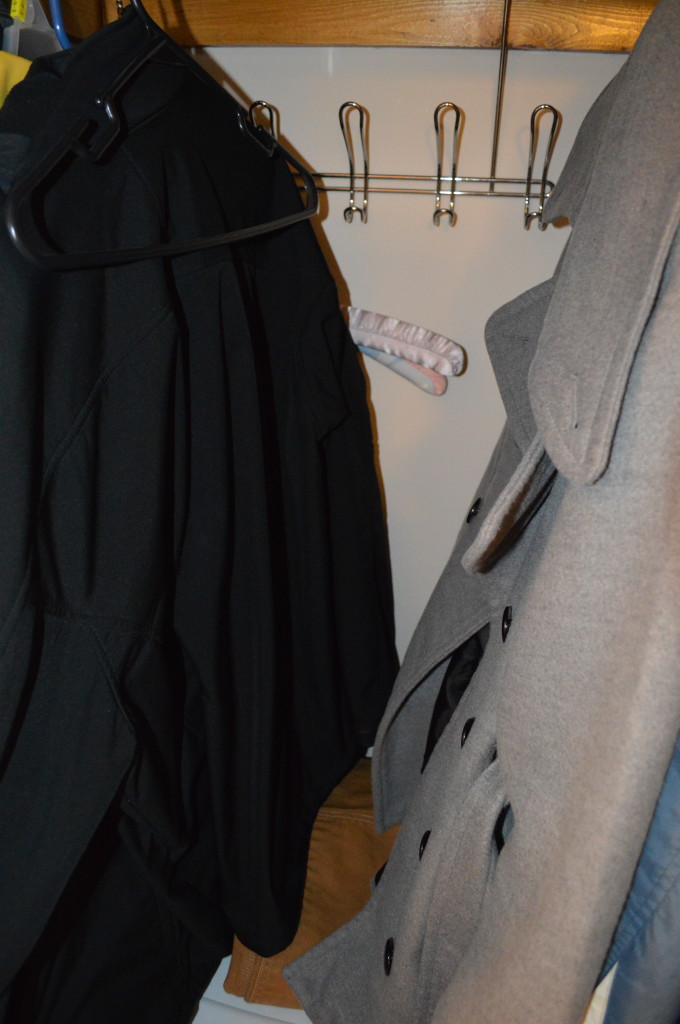 6. Leave room to grow. I was really realistic in leaving empty space in this closet revamp because I know things will slowly make their way into this closet and I want to have a place to put them. There's an empty drawer to move into in the future, as well as space in the bins on the shelves above.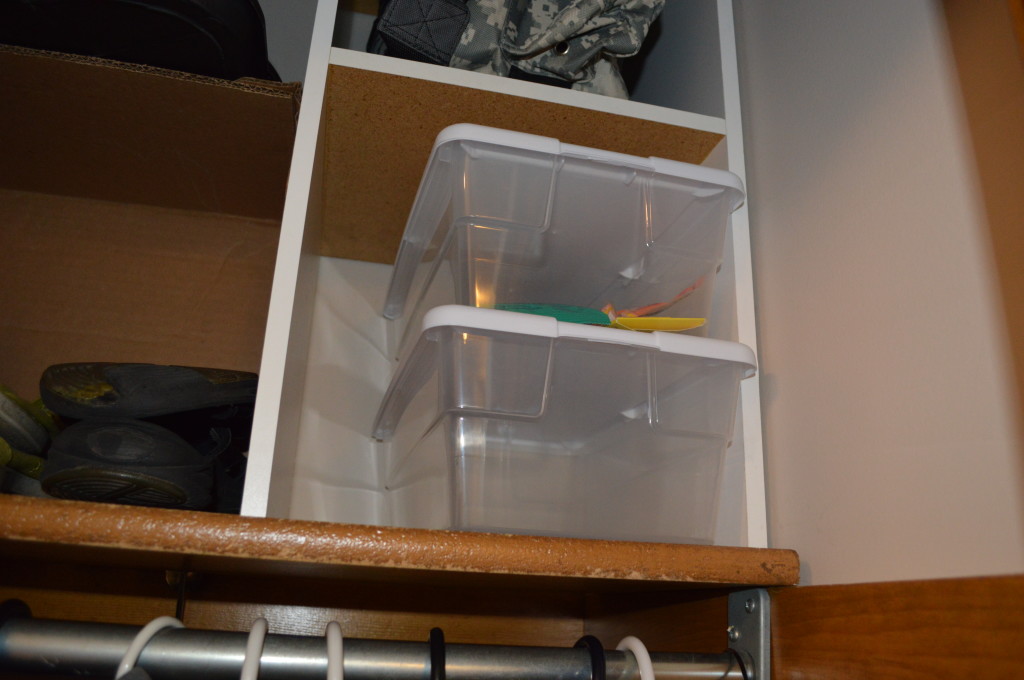 7. Find some shoe storage. We all have those old yard shoes we only wear for messy projects and clunky winter boats we only wear a few times a year. Instead of wasting valuable closet space in our bedroom closet, I used a sturdy box and a plastic boot tray to make two shelves for shoe storage in the coat closet. Thank goodness those things are no longer flung haphazardly onto the floor of the laundry room/dining room/closet.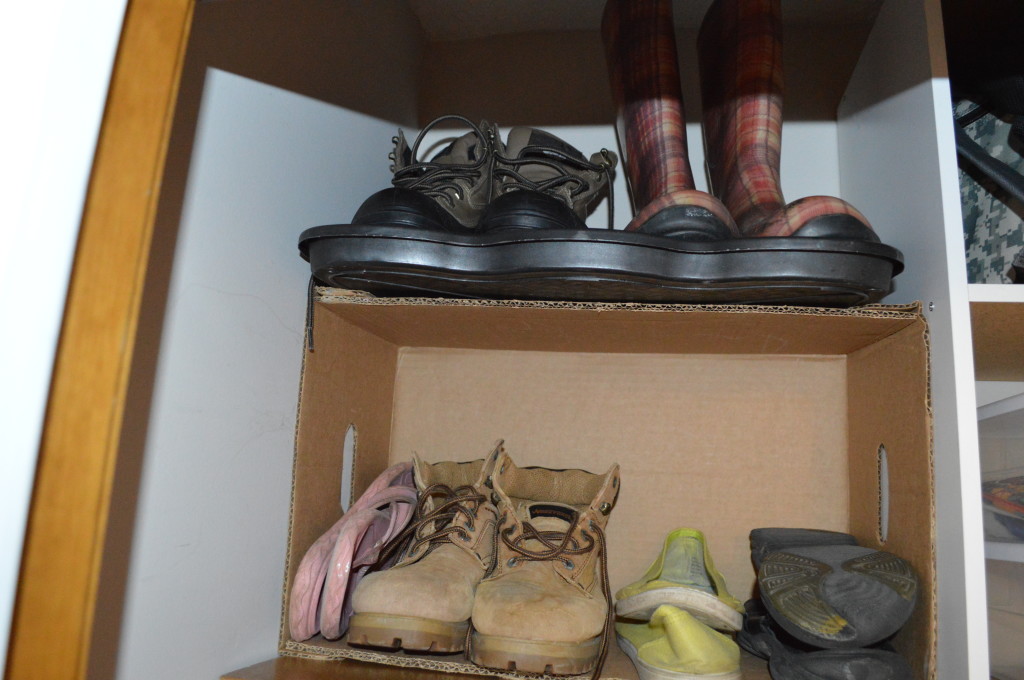 Now, one thing you may have noticed is the amount of coats we have.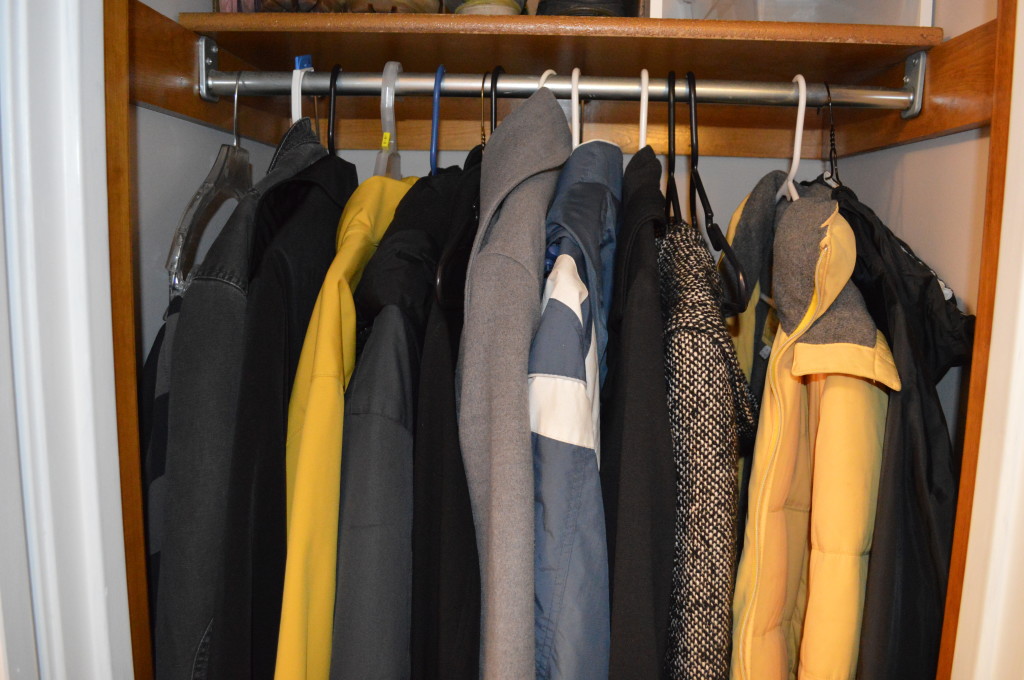 For only two of us, we certainly have a ton of coats in there! In case you're wondering, we each currently have 6 coats in that closet, ranging in degrees of "dressiness" and "warmth." Rest assured that we know this is still probably too many and we should eventually sort out a few more to get rid of. It's just that we occasionally buy a new one but all the old ones still fit so it's hard to get rid of them when I know how much they would cost to replace, should we ever want them again.
Also, you'll be interested to know (or maybe you won't be, but I'm telling you anyway) that this little coat closet project has transitioned into a full blown closet revamp. Next up is the guest room closet, which got upended during the coat closet project when I switched out the drawers:
And the bedroom closet got involved too, in that I recently bought a few new hangers and decided to take the opportunity to clean out some of my dresses that I no longer really wear: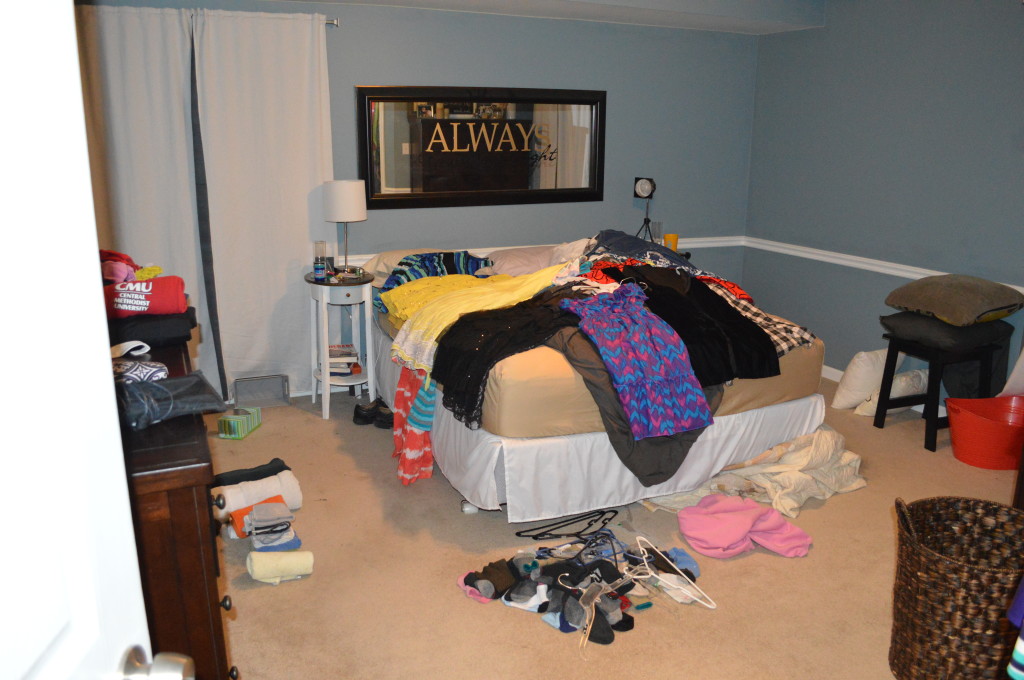 Yikes.
What organization projects have you taken on recently? It seems like I'm always working on organizing something, which is both helpful and hectic!