"It's beginning to look a lot like Christmas…"
Well, not really, because I have't started decorating yet, but I'm good and ready for it to look that way now!
Yup, I'm a Christmas girl.
Last year, our decorating was fairly minimal, both because we didn't have many decorations, and because we didn't have much space in our little one-bedroom apartment.
Here's a look back at what we did though, just for fun.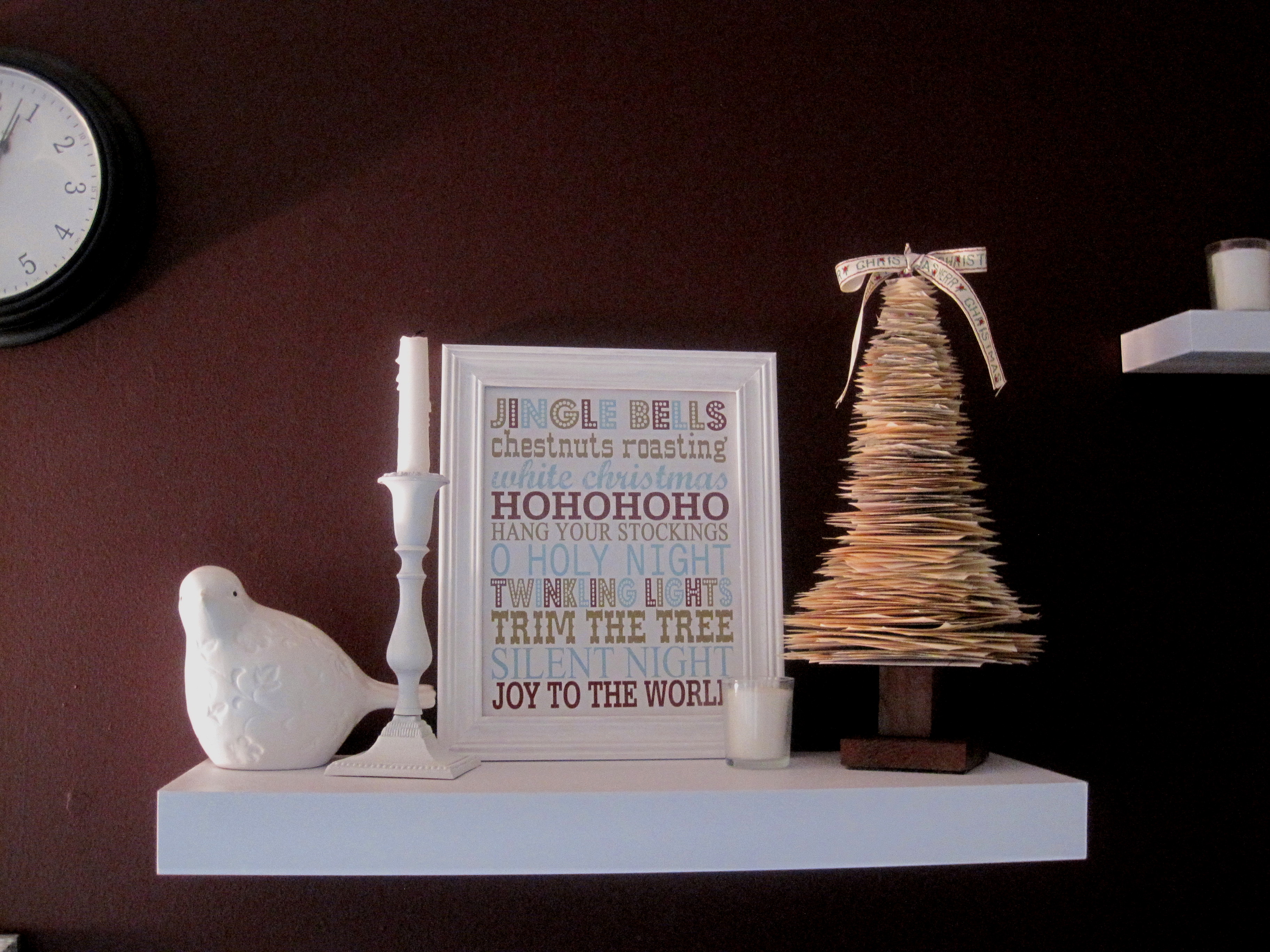 If you guys like those paper trees, check out how I made them here and here.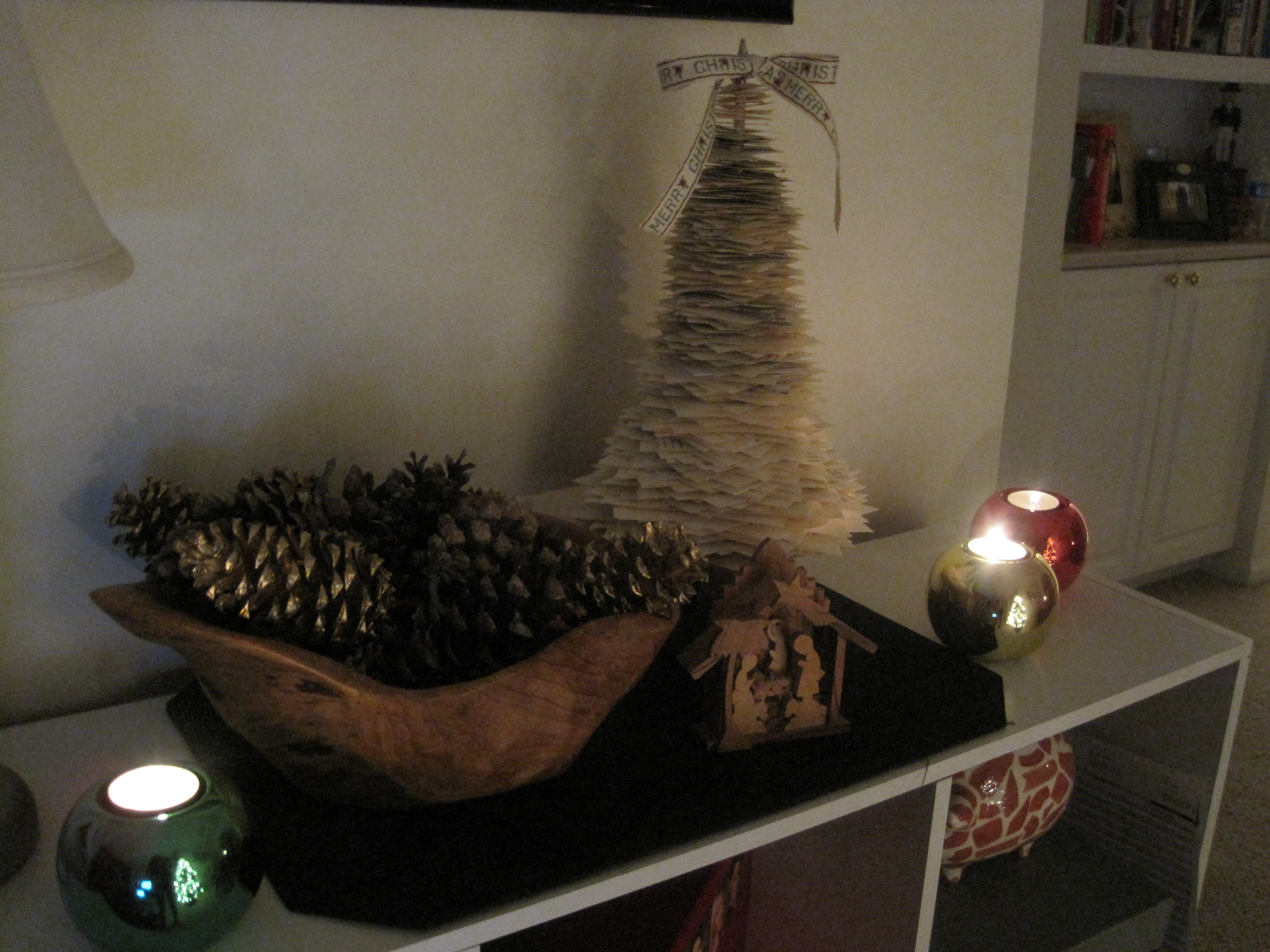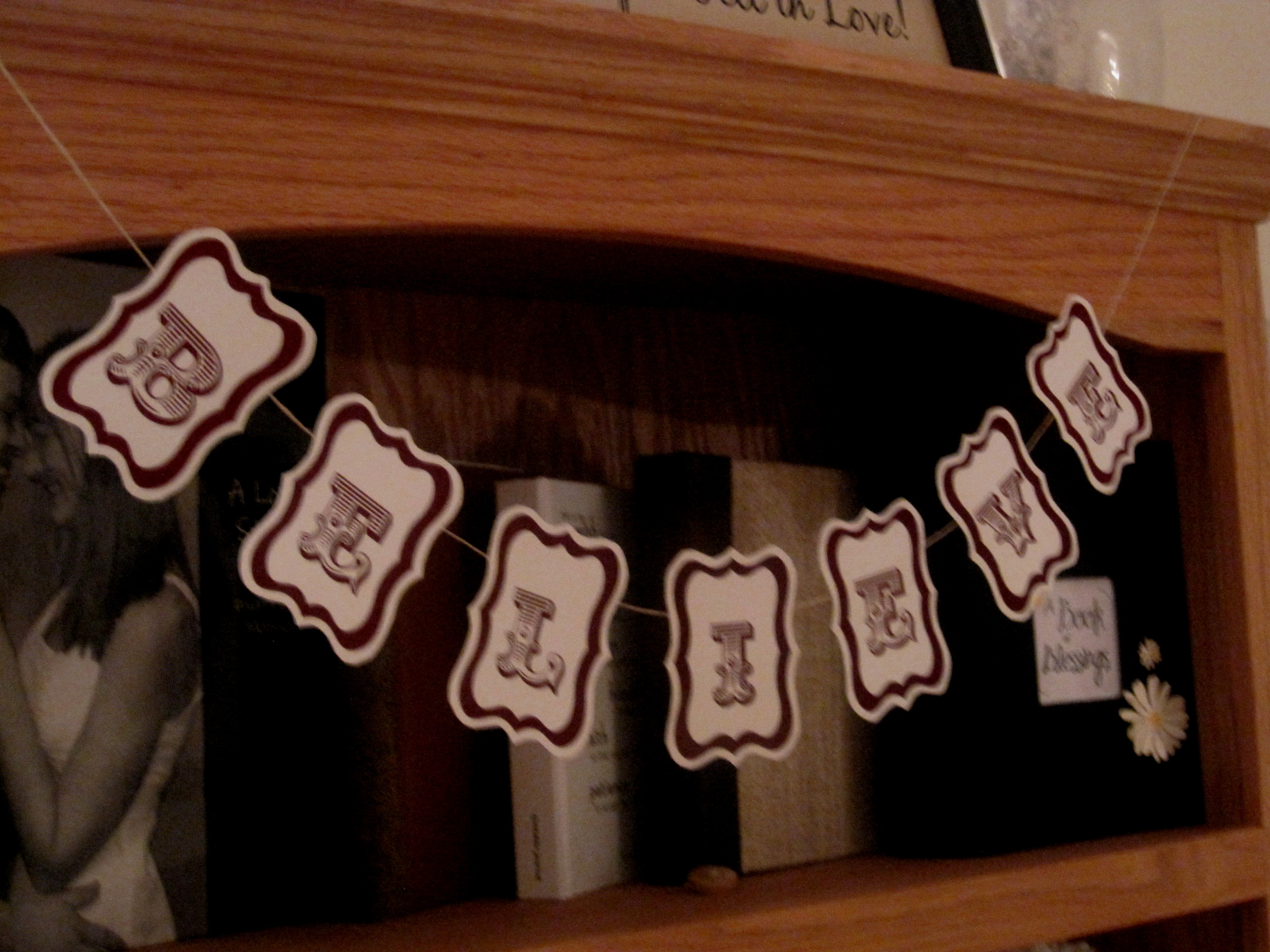 Our tree doesn't follow a theme, but we loved it anyway.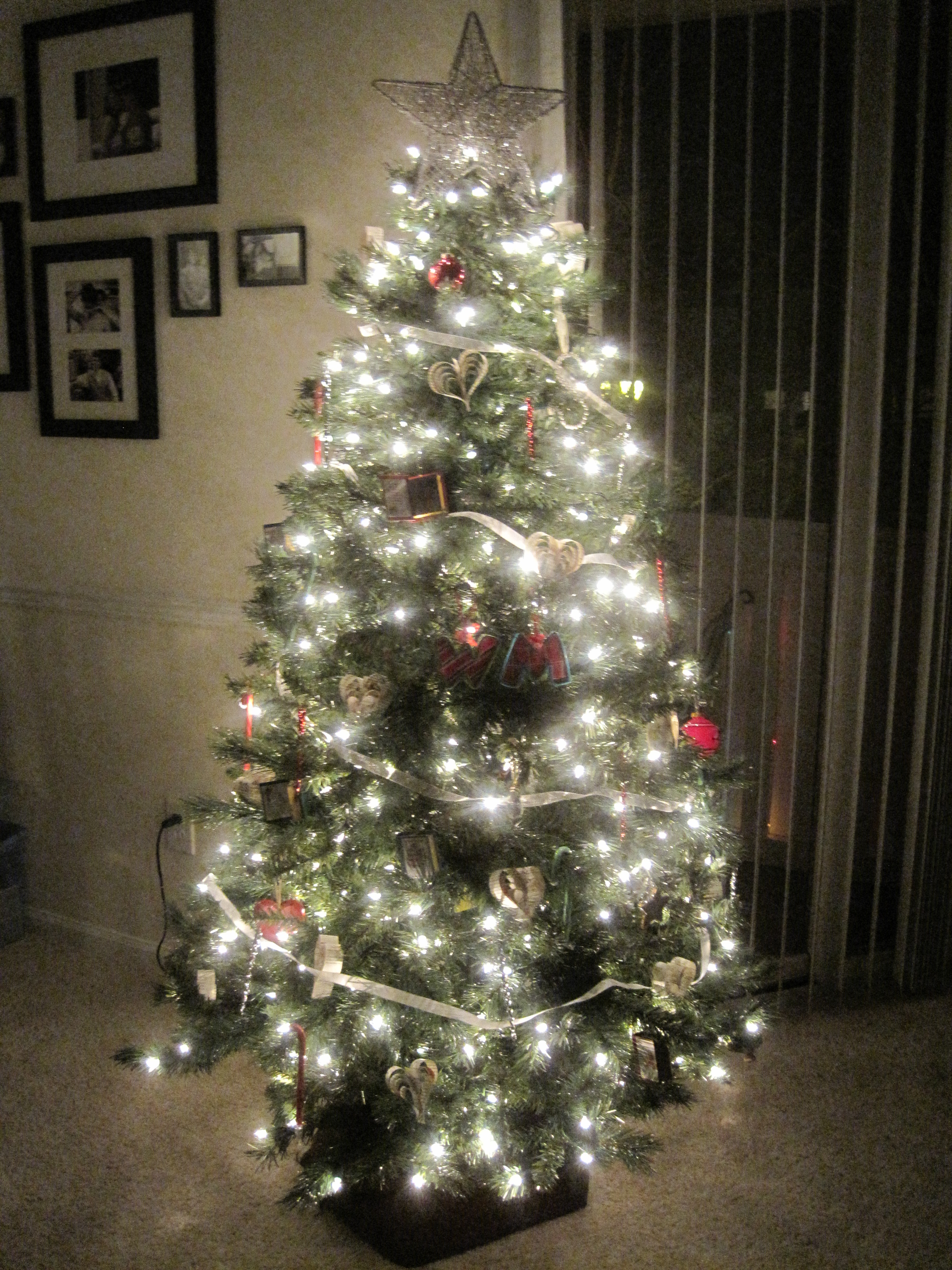 This year, though, all you Scrooges and Grinches better look out, because I have a whole house to dazzle up in Christmas cheer. That's right, a WHOLE HOUSE.
Now, that doesn't mean I'll be decorating every single room, because let's face it, that might be a little overkill, especially considering our basement is almost totally empty and that we still have only a few decent decorations.
Of course, I am DIYing some new Christmas stuff this year, and I can't wait to share it with you guys!
For the sake of making lists and keeping track of everything that's still "to-do" for this year, here's the list of DIY Christmas stuff I'm currently planning to work on.
Burlap tree skirt
NOEL letters (NOEL)
New stockings
Buy stocking hangers
Burlap Pillow
Mistletoe (Real? Fake? DIYed?)
Mistletoe pillow (From old shirt)
Yarn ornaments
Christmas card display
Wreath for front door
Paper snowflake garland
Handmade ornament for Hubs (it's a secret, shhh!)
Garland or banner for the mantle, other fireplace decor
Find the perfect place for the tree, decorate it!
Get some sort of real tree/garland/wreath
Christmas prints for some existing frames
Lights on the outside of our house
Other random projects from my Pinterest Christmas page
So, there's the list as of right now.
It's a little scary considering this is what I have to work with: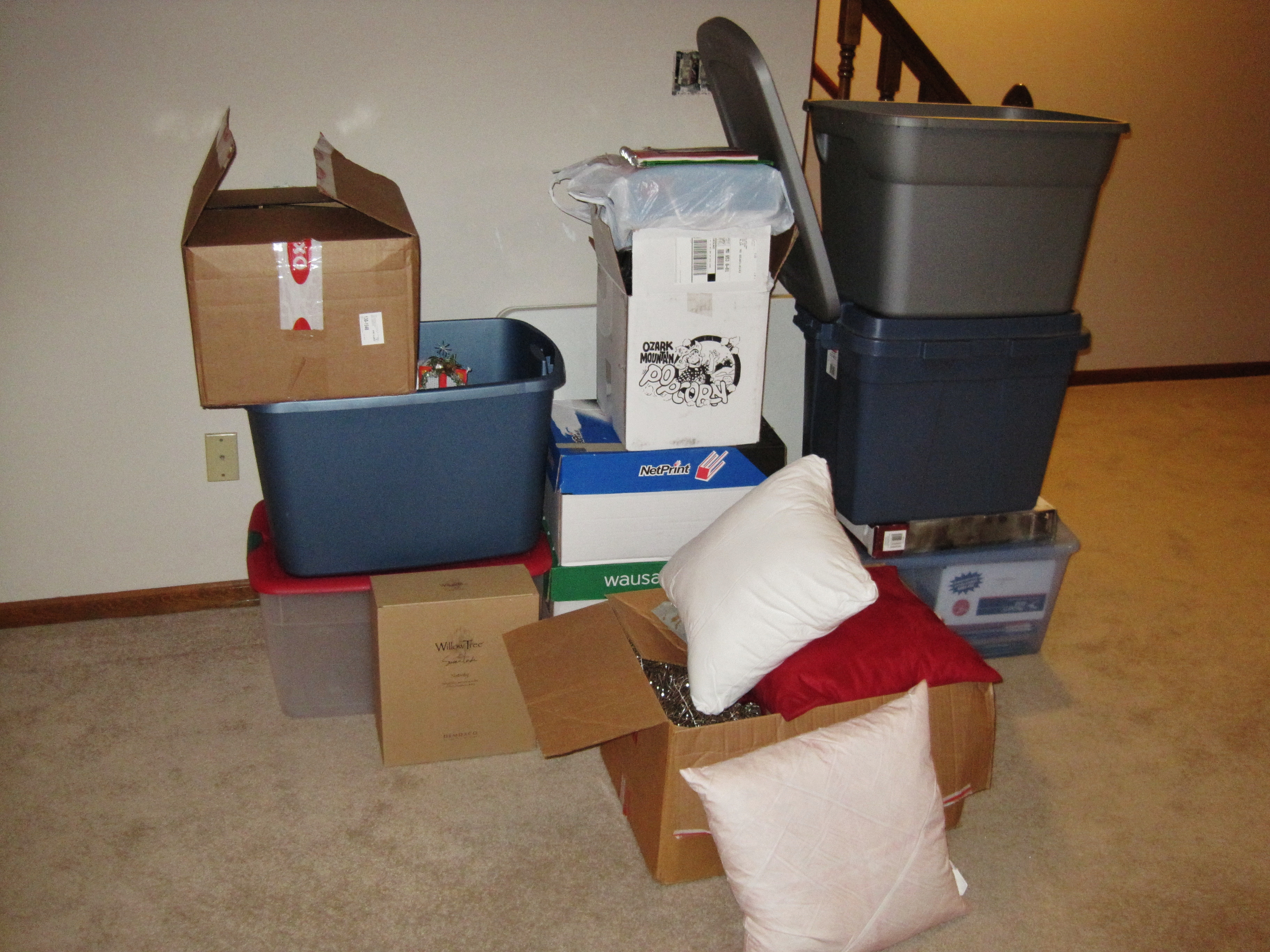 Yup, boxes of craft supplies, random party decor, and our very unorganized boxes of Christmas and other things from our apartment, along with a couple boxes of gifts that need to be wrapped for friends and family. Yikes.
I'm hoping to have a much more updated version with a bunch more crossed off to post in a few weeks. Of course, now that it's Hubs' birthday, I can actually get started on some of this, so things should move along a bit faster.
What about you? Any DIY Christmas plans for this year? Do you prefer to buy all your decorations? How about your kids? Do they help with the creativity?