We were sent these items from Verizon for a short free trial in exchange for sharing our opinion on them. All opinions are our own. 
---
With the arrival of our little babe a couple of weeks ago, you can imagine there has been a lot of phone usage around here, from taking photos to calling grandparents on Skype. And, since our phones are a little on the older side by now (we're not upgraders until the ones we have get broken or too worn down), our battery life can sometimes be a little less than what we'd like. So, when Verizon offered to send us a few cool charging options to test for a few weeks and then report back to you all on what we though, we figured it was worth a shot.
The morphie powerstation was the first thing we tried and it was awesome for keeping in my bag, especially at the hospital. Honestly, we've both been using it more and more so we may have to order one. I have another mobile charger thing like it but it doesn't hold quite as much power as this one. This one can charge both of our phones completely…and still have some leftover.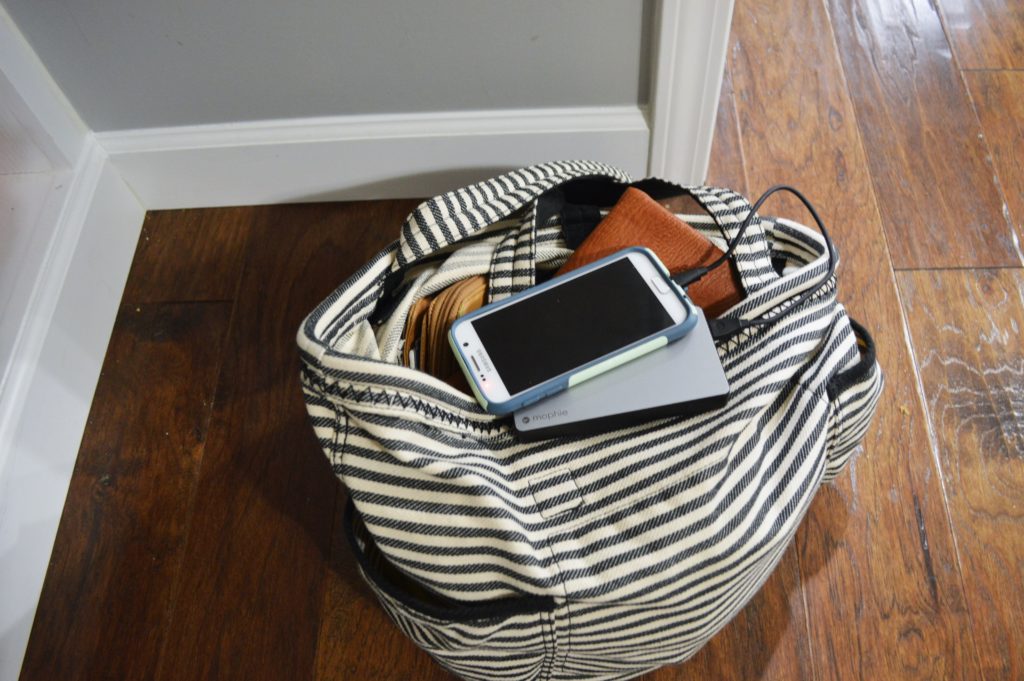 While we were at the hospital, we didn't plug my phone into an actual charging cable once I don't think. We just used this which was really handy because it could always be within reach of my bed so I didn't have to get up to plug my phone in.
I actually also use it in the car, too. Because the current car charger I have is sooooo slow. Like, I gain one percent like every 5 or 10 minutes. Ugh. This one is a quick charge, which is much, much more useful. I can listen to a podcast while driving and still get like 20% or more on a short drive around town.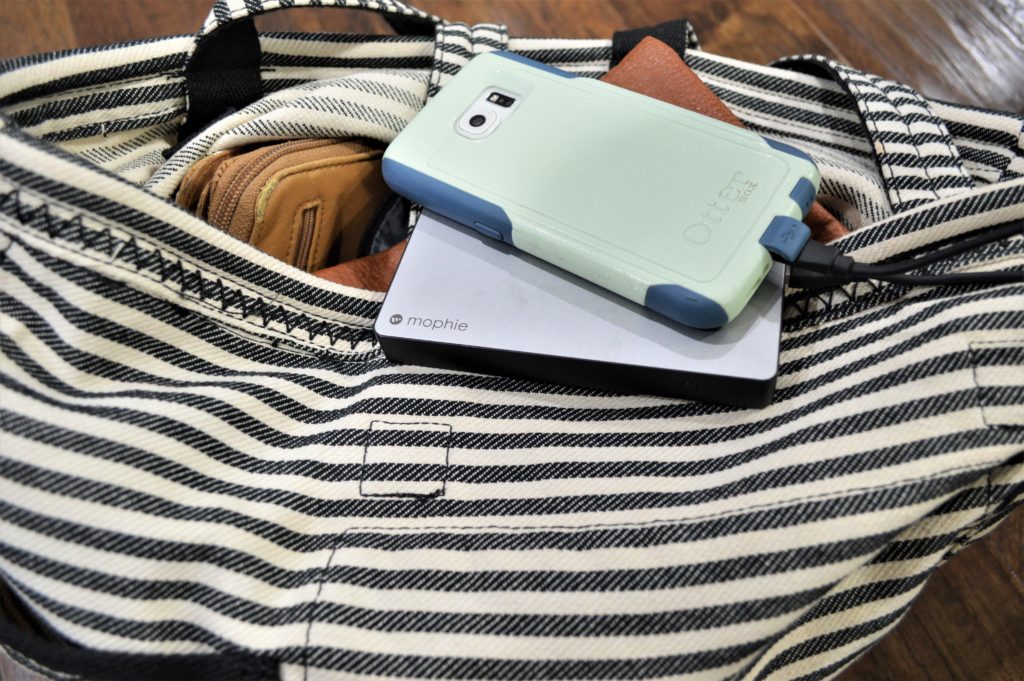 We also tried the Samsung wireless charging stand. I was excited about this for a few reasons.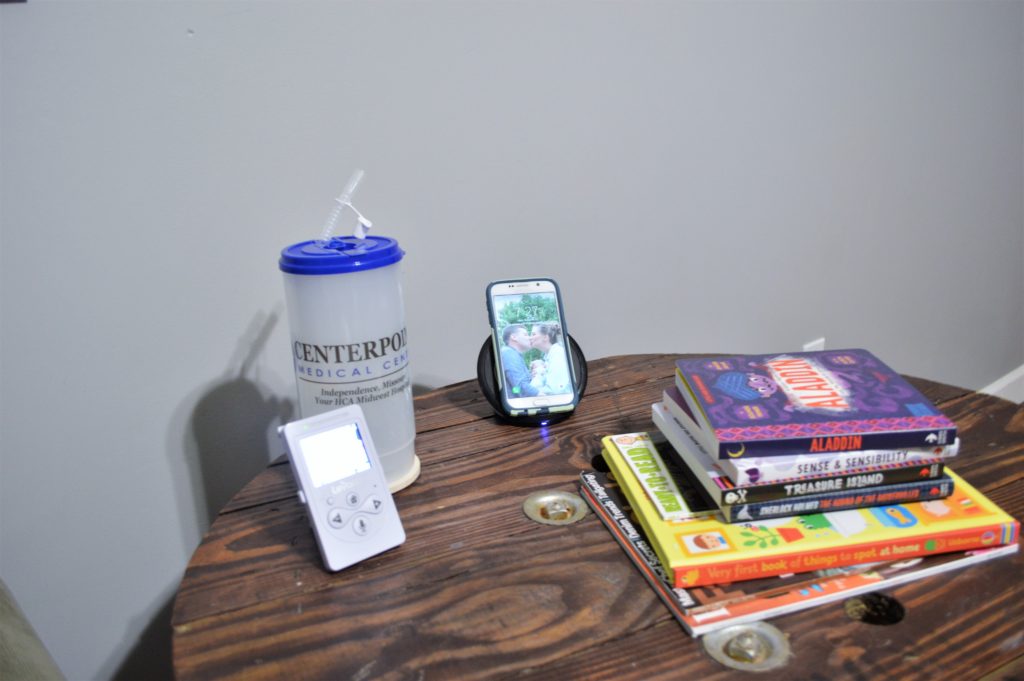 First, my phone always needs a charge with all the photos I'm snapping of our little Emma girl, but, I often forget to put it on the charger until after I've sat down in the living room to rest…so then I either have to get back up to charge it (which I don't always do, especially if I'm holding a baby) or wait to plug it in later (which means I always forget and my phone dies).
The charge cables we have are old and sort of broken down. They don't stay in the charging port on my phone very well. Plus, we only have a few placed around the house, and there isn't one near the couch, so if my phone is plugged in while I'm sitting there, I miss all my texts and calls. ( I realize that makes me sound lazy like I can't get up to check my phone…but, again, I just had a baby and I'm sleep deprived, sooo…..
Plus, it's nice to be able to just quickly grab or set my phone down with one hand and have it charge. Hello, "nursing-friendly" charging! Plus, it's easy to tell if it's charging. It flashes when it connects, and shows a blue light on the bottom while it's charging.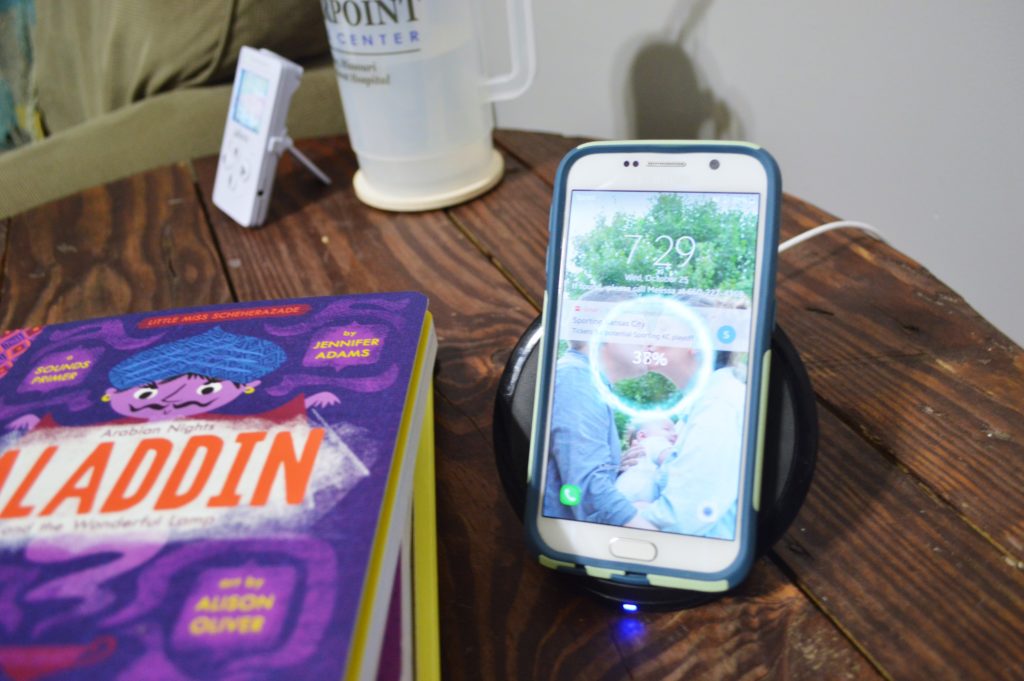 Wyatt's phone was too old to be compatible with this wireless charger, but I was a huge fan of this. It was just so handy! I want wireless chargers for all over the house now because yes, I'm lazy and yes, my phone is always that low on battery.
Ok, maybe I could make do with just one upstairs and one downstairs. Or maybe two on each level. Ha!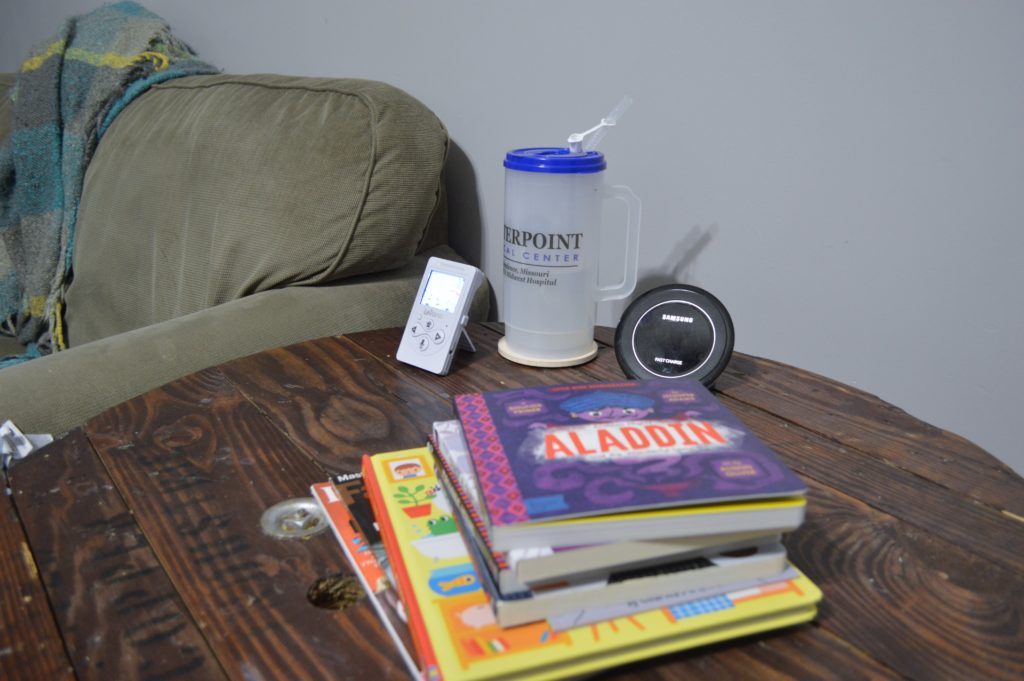 I'm not normally one to want a bunch of new tech gadgets, but now that it's Christmas season and we're getting all the "what do you want for Christmas?" questions, I'm excited to add these to our lists.
What about you?