Guys, I've been a canning fool this year.
And by fool, I mean someone who has no idea what she's doing but who is enjoying the craziness and trying all sorts of new recipes. This was the stash from a few weeks ago:
Here's what it looks like now: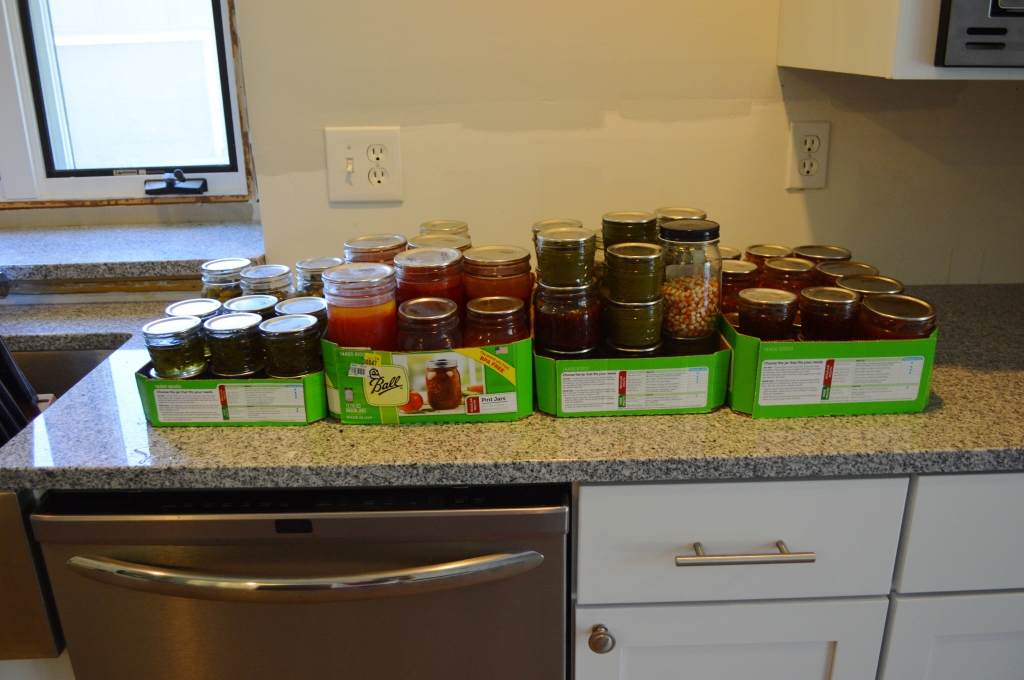 Not only have we been working to preserve our own harvest, but I was also gifted several big batches of tomatoes from Wyatt's mom and a bunch of great stuff from my grandma's garden.  (This was everything we harvested there in one day—I didn't take all of it home with me!)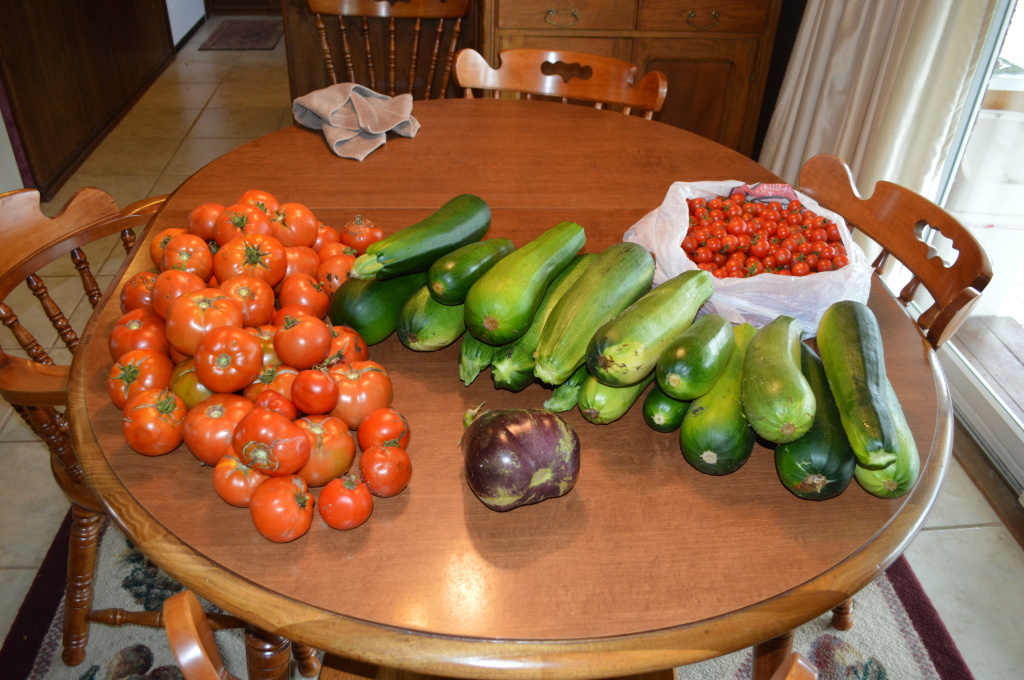 So far I've canned (broken down by produce and jar size):
6   1/4 pints of hot pepper sauce
3   1/2 pints of zucchini relish
1   pint zucchini relish
3   1/2 pints spicy tomato jam
2   1/4 pints spicy tomato jam
12  1/4 pints jalapeno jelly
8   pints salsa
4   1/2 pints salsa
6   pints tomato juice
5   1 1/2 pints tomato juice
1   quart tomato juice
8  pints sweet dill pickles
2   1/2 pints sweet dill pickles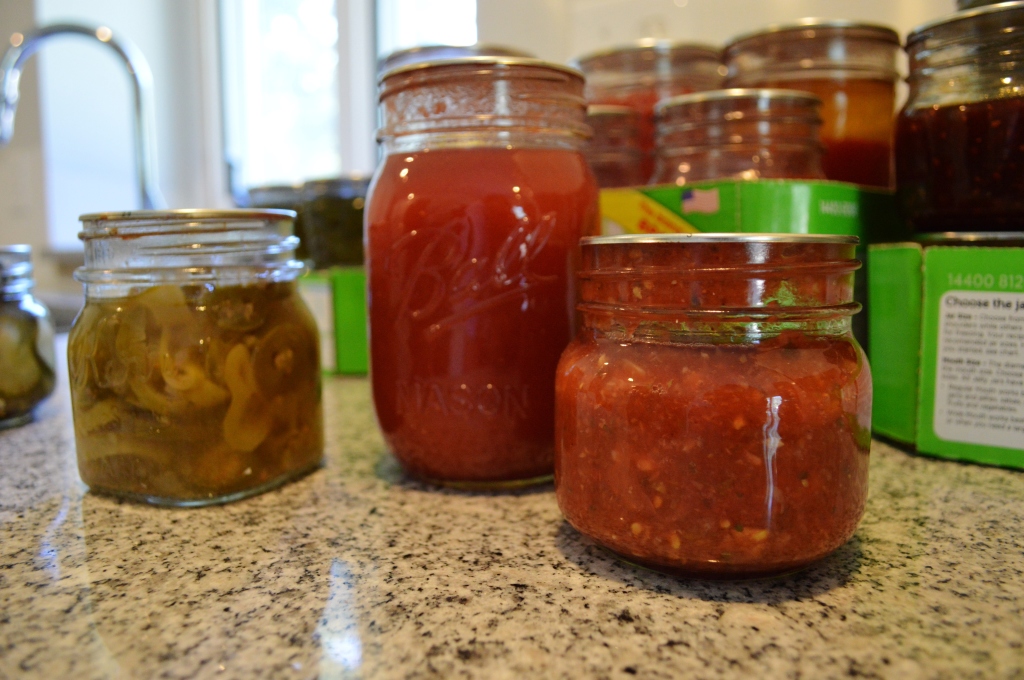 You can find our pickle recipe here.
One of the new recipes I tried this year was a spicy tomato jam, recipe inspired from here. I wanted a way to use up all the cherry tomatoes I brought home from my grandma's house.  I mean, just look at all those!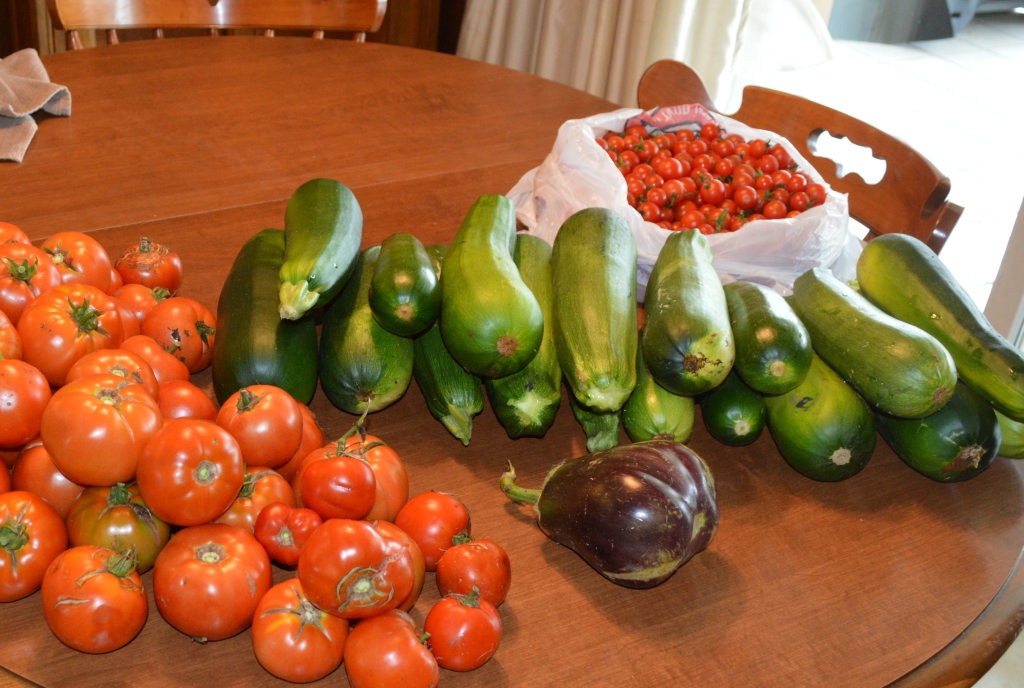 I spiced it up with some extra heat with peppers, chili powder, and crushed red pepper flakes and it was pretty good, I have to admit. Very sweet, salty, and spicy. I can see it used as a sauce for chicken, (marinade?) or as a spread for crackers, similar to how I like to serve our jalapeno jelly.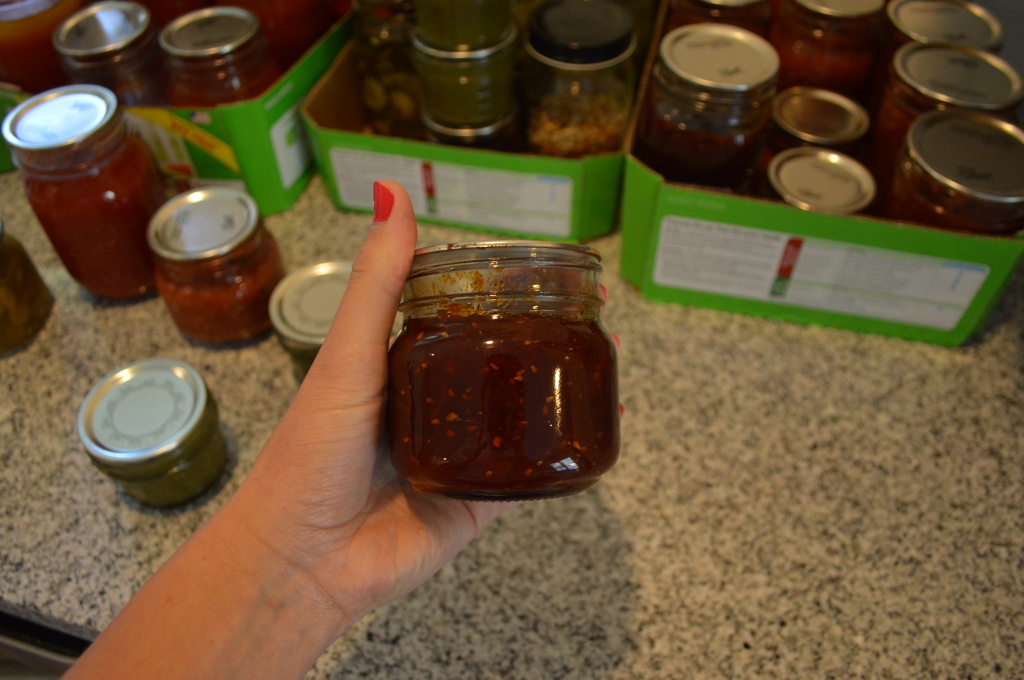 I also made this recipe for hot sauce. I followed it as close as I could with the peppers and other ingredients we had on hand. and beware, it's hot and vinegar-y. A little will go a long way, I'm sure! (top in the photo below)
Here's the recipe I use for my jalapeno jelly. (I don't follow it exactly either, just use what peppers you have. We didn't have red peppers, so they got left out.) (middle in photo below)
The zucchini relish recipe came from my Ball canning recipe book. A great Christmas gift from my parents last year that I've had a lot of fun exploring. (bottom in photo) You can get that book, here. (Not an affiliate link, just sharing!)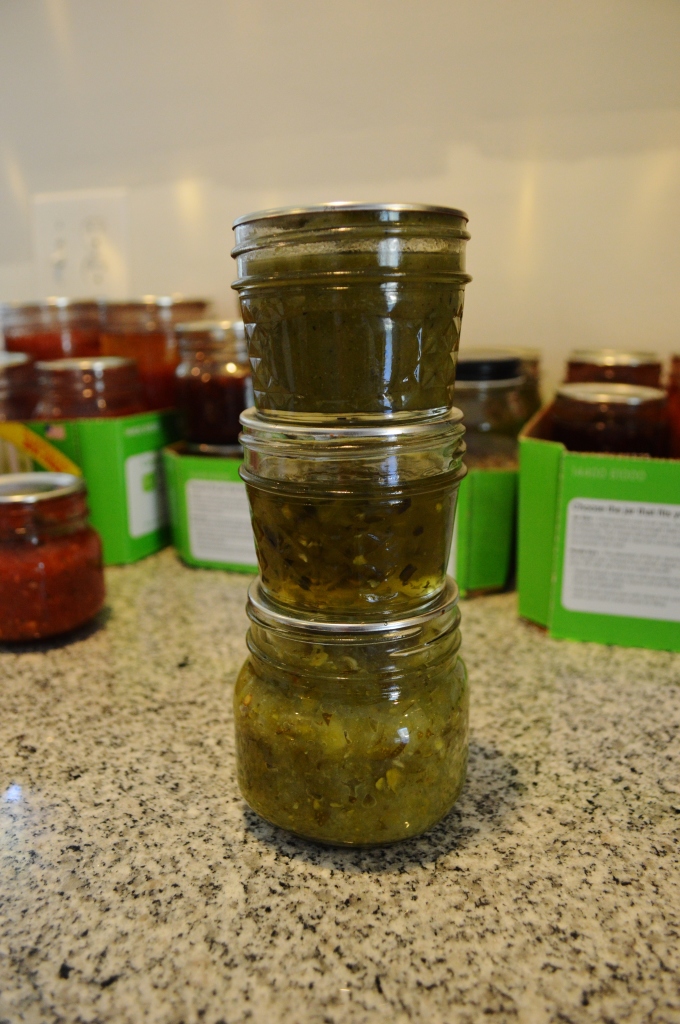 I also tried salsa for the first time this year. I made the first batch to be stored in the fridge (not shelf-stable) just as a practice recipe.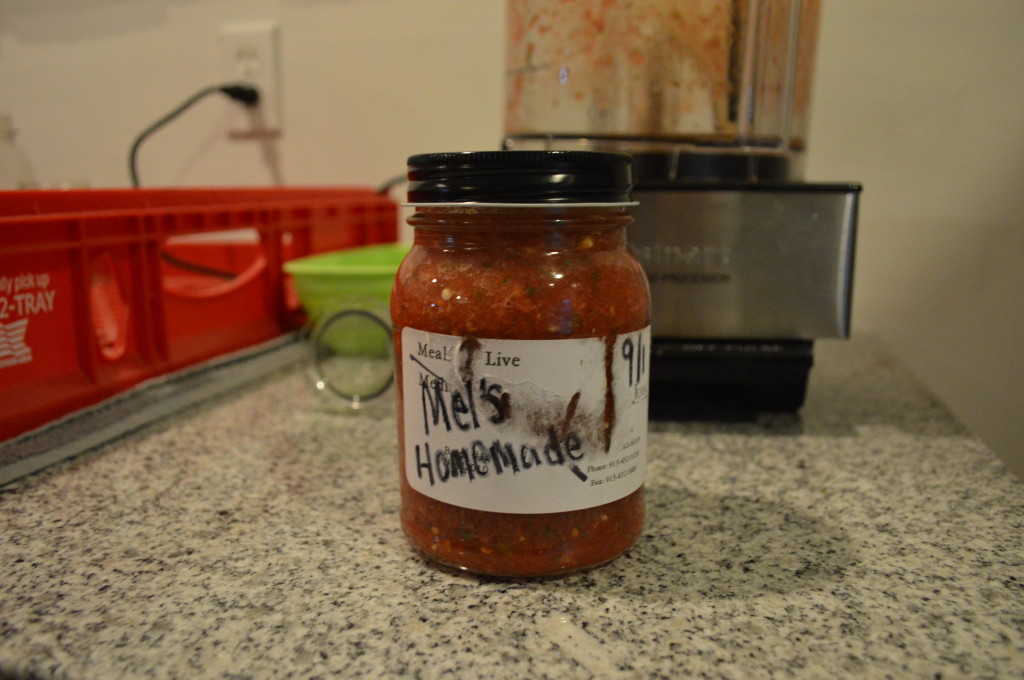 But then it was so delicious we ate it within two days. So, I knew I had to try it again and can it for the rest of the year.
We started by rough chopping our hot peppers, sweet peppers, and onions in the food processor.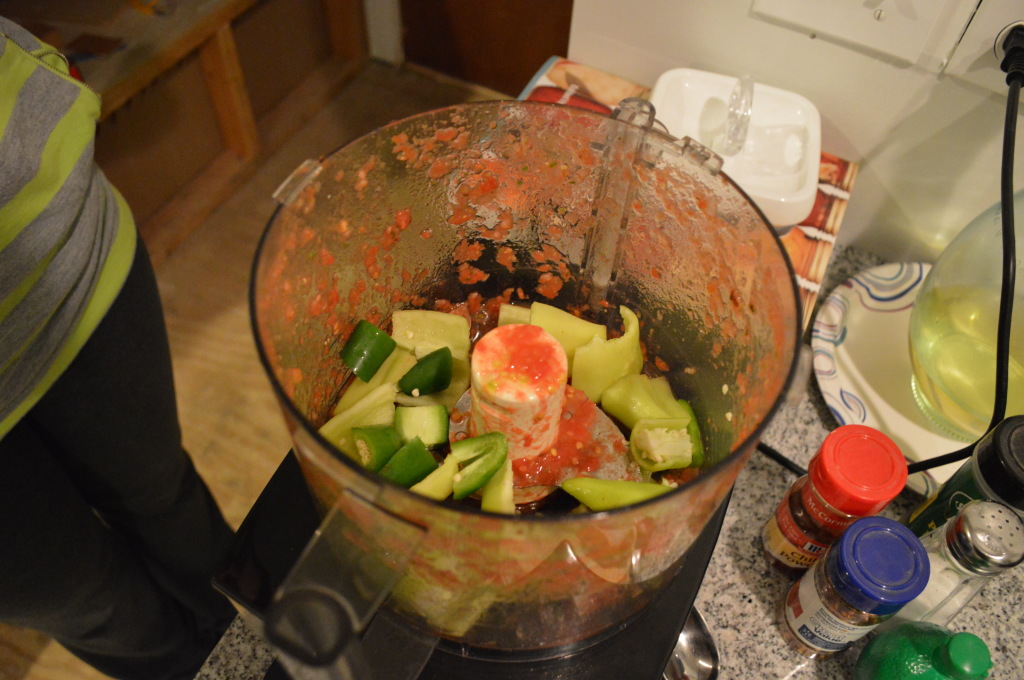 It looks a little odd before you add the tomatoes in.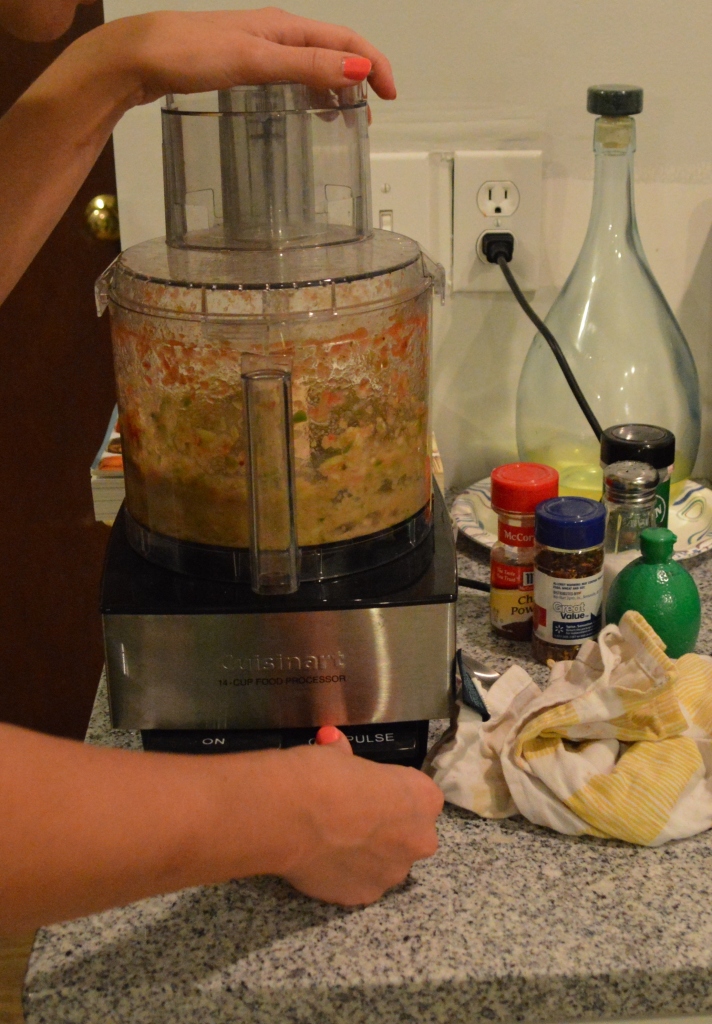 Then, we added in the tomatoes, herbs, spices, and lime juice and blended it up.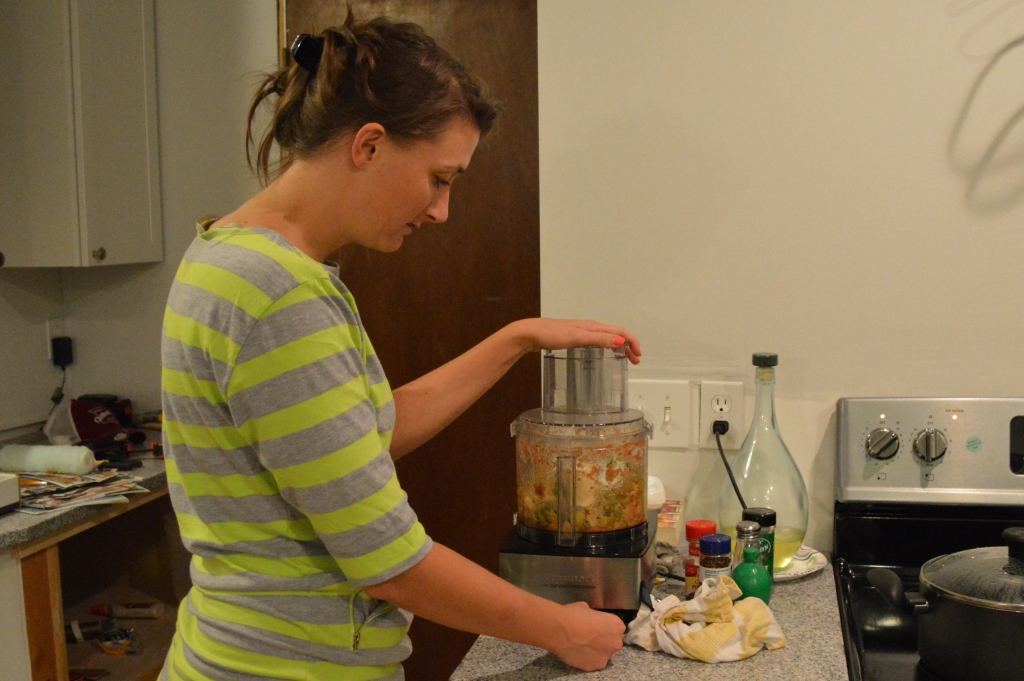 And ta-da! Restaurant style salsa. Yum.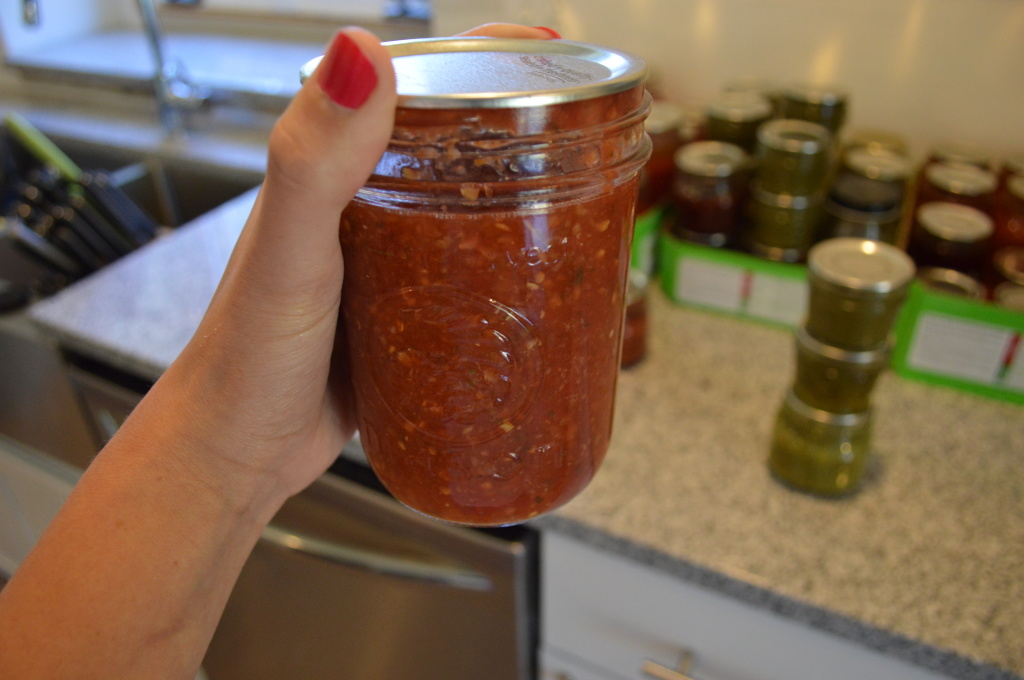 I'm so excited to share some of this goodness with friends and family! And to make more. Really, I find it super fun to create a recipe and then get to save it all year long. I can't wait to fill our soon-to-be-finished pantry with home-canned treats and treasures.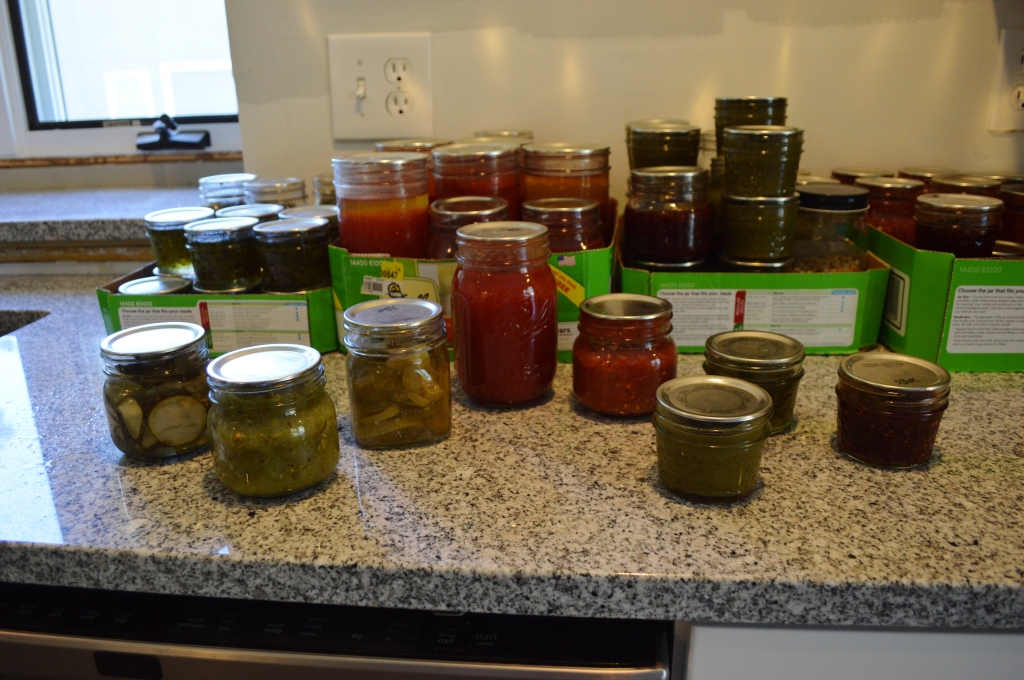 I've also made 3 batched of cucumber chips (recipe here), and frozen one batch of cheesy zucchini dip (recipe coming soon).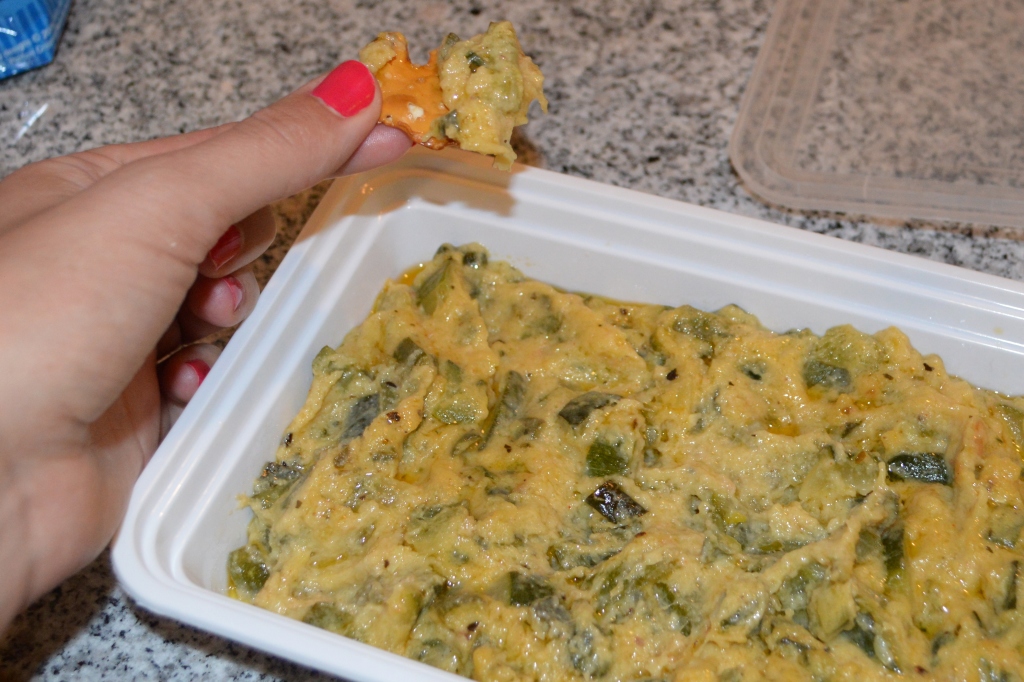 I also froze a bunch of shredded zucchini to use for making zucchini bread in the winter. Y-U-M.
Sheesh. And I still have more garden goodies to preserve. (Especially zucchini!) Anyone else doing any canning? I know my mother-in-law had so so so many tomatoes and put up all sorts of yummy goodies this year!