Giveaway Closed. Winner will be notified.
It's DAY FIVE! Can you believe how fast this week of giveaways is going? I hope you're keeping up because we have some awesome prizes to give out!
One interesting fact about out blog is that 75% of our readers are in the U.S., 10% are in Canada, and the remaining 5% are from countries including France, Australia, India, Russia, Germany, Malaysia, and more. If you're reading from another country, I'd love for you to shout out where you're from–how awesome is it that we can all hang out together in this little corner of the internet?
For the fifth, and getting close to final giveaway, I'm offering one reader a custom notebook from MINTED. Again, this is NOT a sponsored post for MINTED. I just think they have awesome gifts, and since you're awesome, I figured that went together nicely.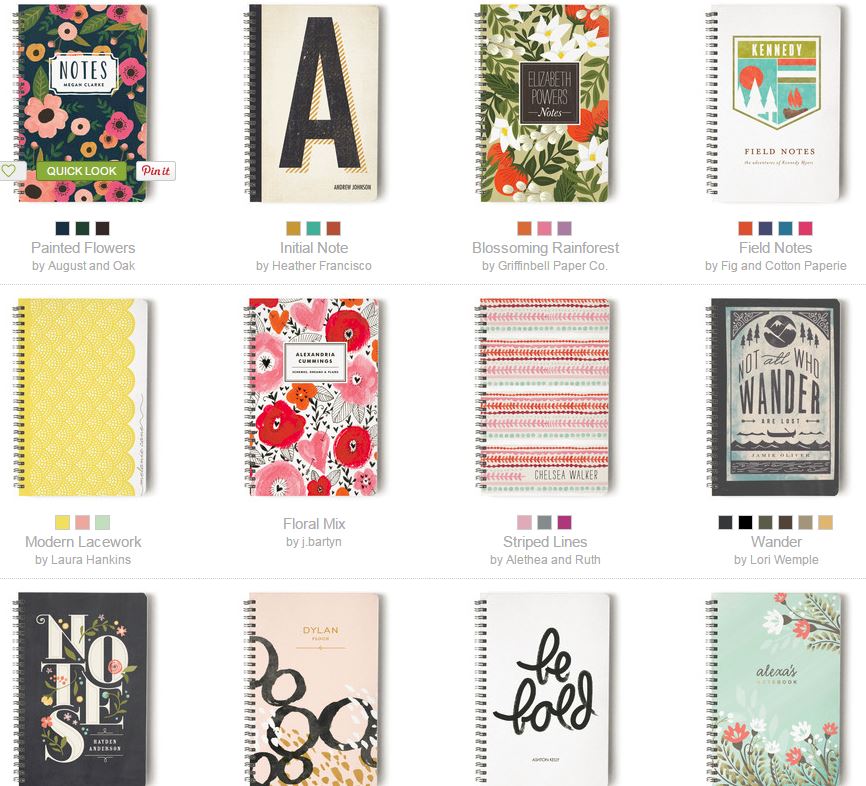 Some of the designs are even customizable, like this one, which is awesome. They aren't all "girly" but a lot of them are. But, you can see there is a wide range of designs to choose from. Can I just have them all, please?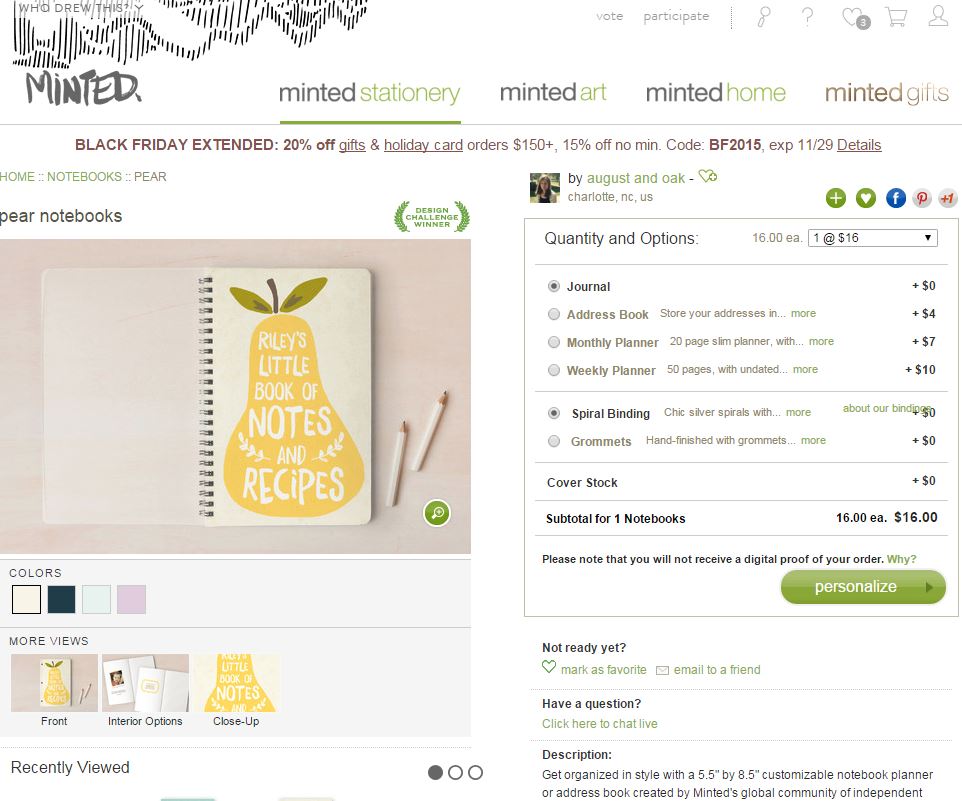 Winner will be able to select whichever notebook design they'd like, minus any upgrades (such as making it an address book instead of a journal). Up to $16 in price…which all of them seem to be. And seriously, there are some really nice ones I'd like to add to my notebook collection! (Remember, you'll be able to customize with your name and colors if you choose a design that allows for that.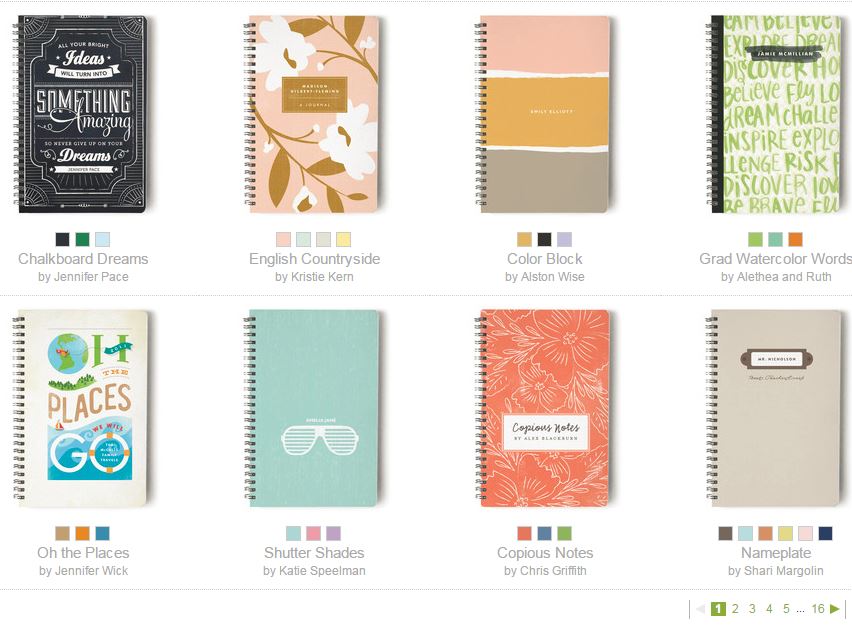 To enter, leave a comment below telling me you'd like to win. For an extra entry, share this post on Facebook, Twitter, or Instagram and come back to leave a comment telling me you did that (put the link to your post in the comment so I can find it to double check).
DEADLINE to enter is Saturday, December 5, at midnight, central time.
Winner will be chosen at random and notified by email. If no response within 48 hours, prize will be forfeited and a new winner will be chosen. Winner will notify me of selection and I will place order and cover prize cost. Prize will be shipped to an address you provide.
Good luck! (And let me know which one you'd pick…because I can't decide for myself!)
(Don't forget, if you'd like more of Minted's awesome stuff, sign up using this link, and you'll get $25 off your first order of $100 or more. –I'll get a credit, too. And, they are also having a sale, so it's a great time to buy holiday photo gifts!)