---
I wanted to share an awesome little project Wyatt and I sort of tag-teamed a couple of weeks ago that all started with his awesome wooden 5th anniversary gift to me.
As a little backstory, when we were dating, Wyatt gave me an antique key after I mentioned I thought they were really cool. He picked it out at an antique store and surprised me with it. I wore it as a necklace pretty much every day for a long, long time. Picture from 2009 for proof: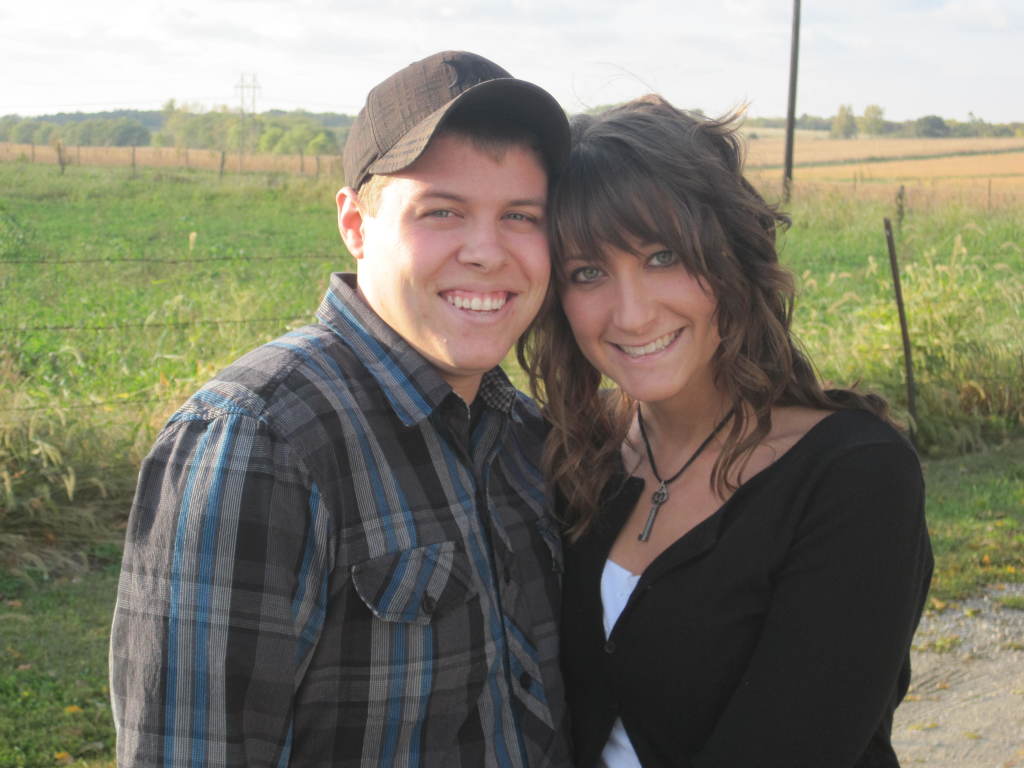 (Side note: I miss those bangs. That picture might be from one of my best hair days ever.)
The traditional gift for five years of marriage is something wooden. For our anniversary this year, he disappeared out to the garage for a little while one day last month and carved a wooden key for me as a surprise. I have to say that it is one my favorite things he's ever made for me and I was so surprised when he presented it since he's never really carved anything.
He even copied the size and overall shape of the first key and I love all the detail he put into making it perfect. He didn't take any action shots for a tutorial but said he'd be happy to answer any questions you have if you're wanting to try your hand at making one as well.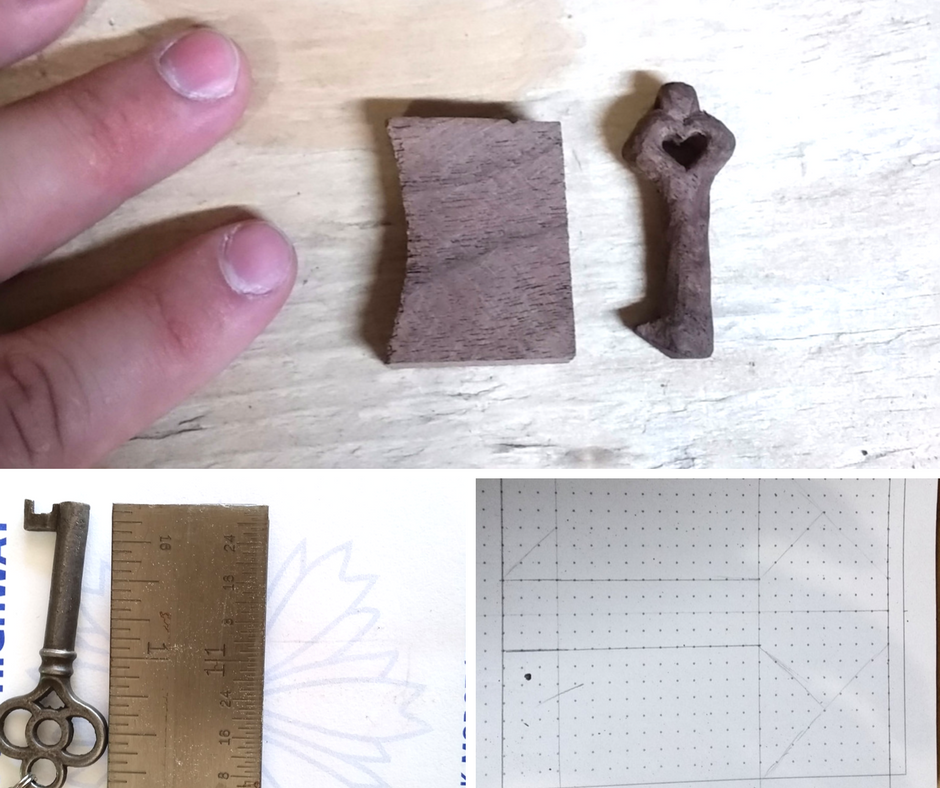 When we talked about adding it to a necklace, I was really excited about the idea of adding some beads or something to make it feel a little more feminine and add more interest so it didn't get lost on whatever shirt I was wearing, and we actually stopped at the store on our way home from our anniversary dinner to buy a chain and some beads and then spent an hour or so working on it the following weekend. I chose a sort of champagne colored set of beads and I think it works really well with the wooden key.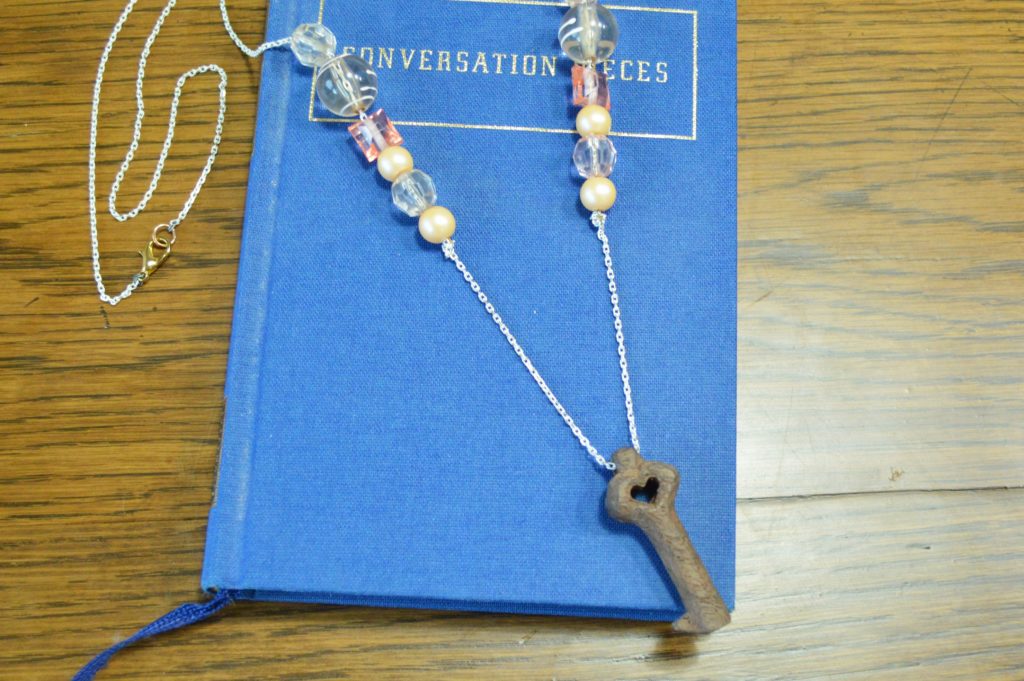 I figure the process of stringing beads on a chain is pretty simple so I don't really need to explain what we did there, but I do want to talk about a couple little tricks. The first one was to drill out the beads so they would fit on the chain. Wyatt hooked me up with a tiny little drill bit and he and I were able to "clean out" the holes. They were sort of cheaply drilled (the whole package was only $2 so I'm not surprised) the first time and wouldn't quite fit.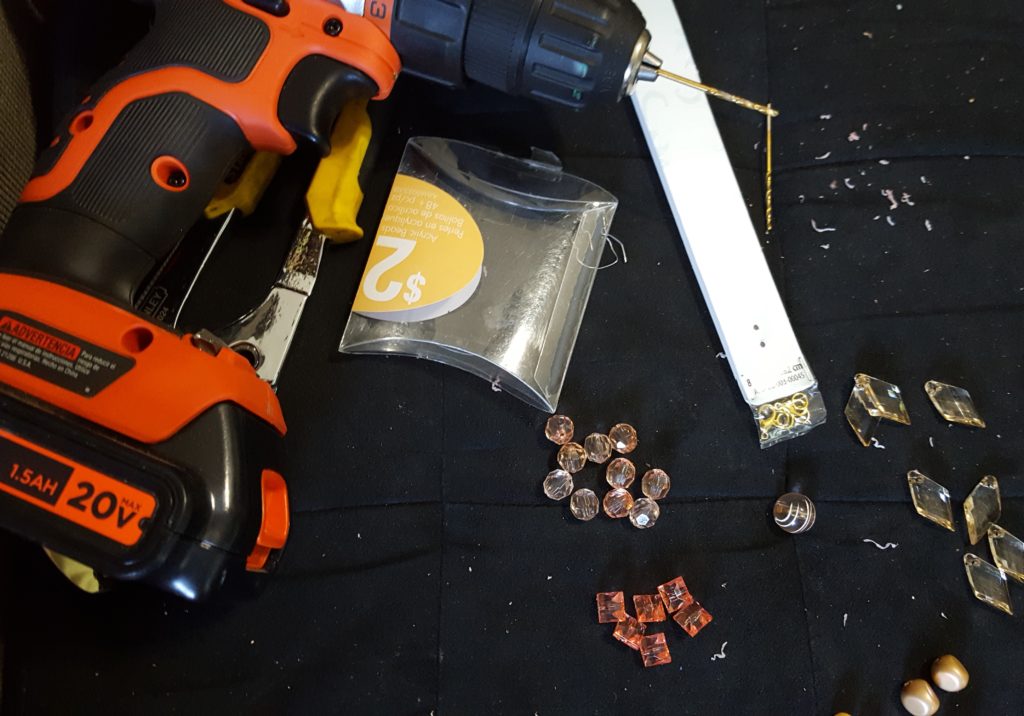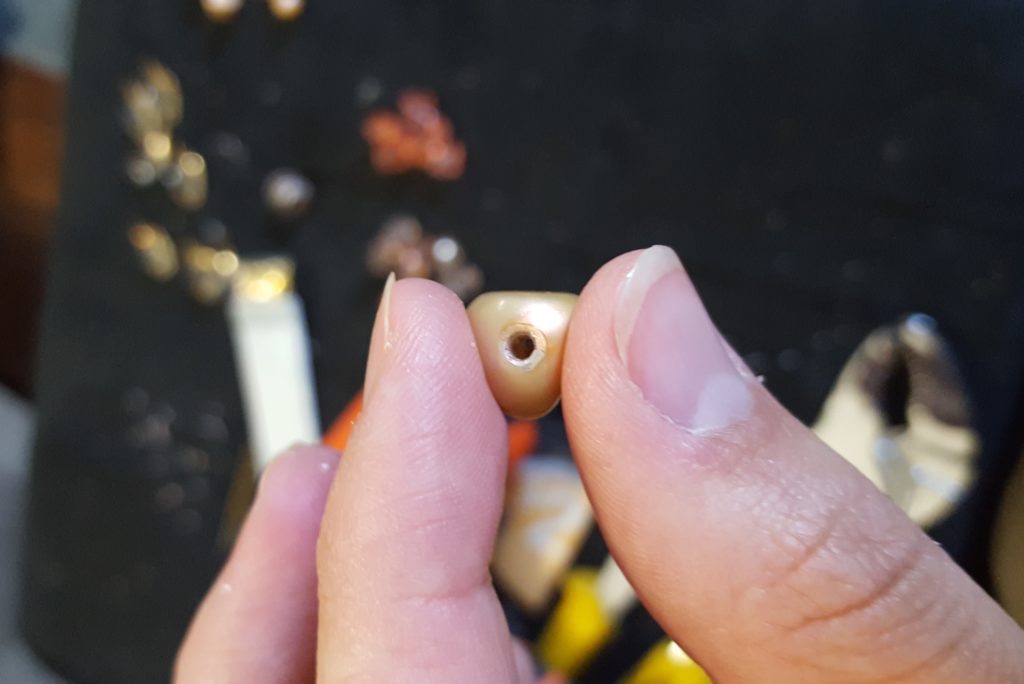 I tried a few layouts, some with more beads and some with less. Basically, I had a fun time crafting and creating while Will napped one weekend afternoon.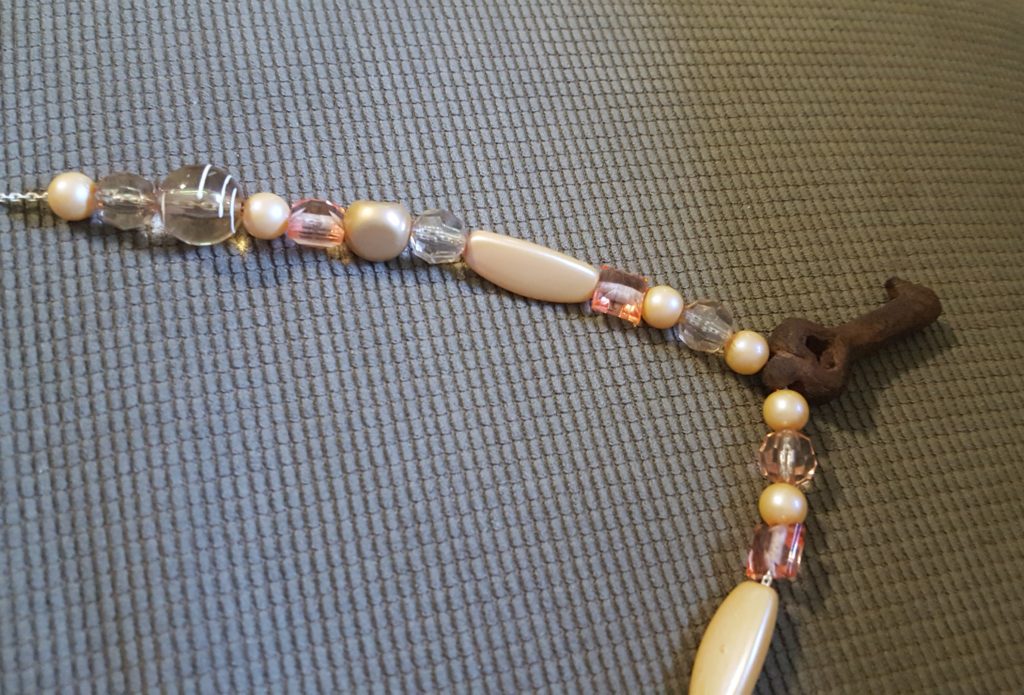 The second trick was knotting the chain to hold the beads up a couple of inches away from the key. It was Wyatt's idea, so you can tell him he has a good eye for jewelry design the next time you see him. Basically, it's my favorite necklace now and I wear it all the time.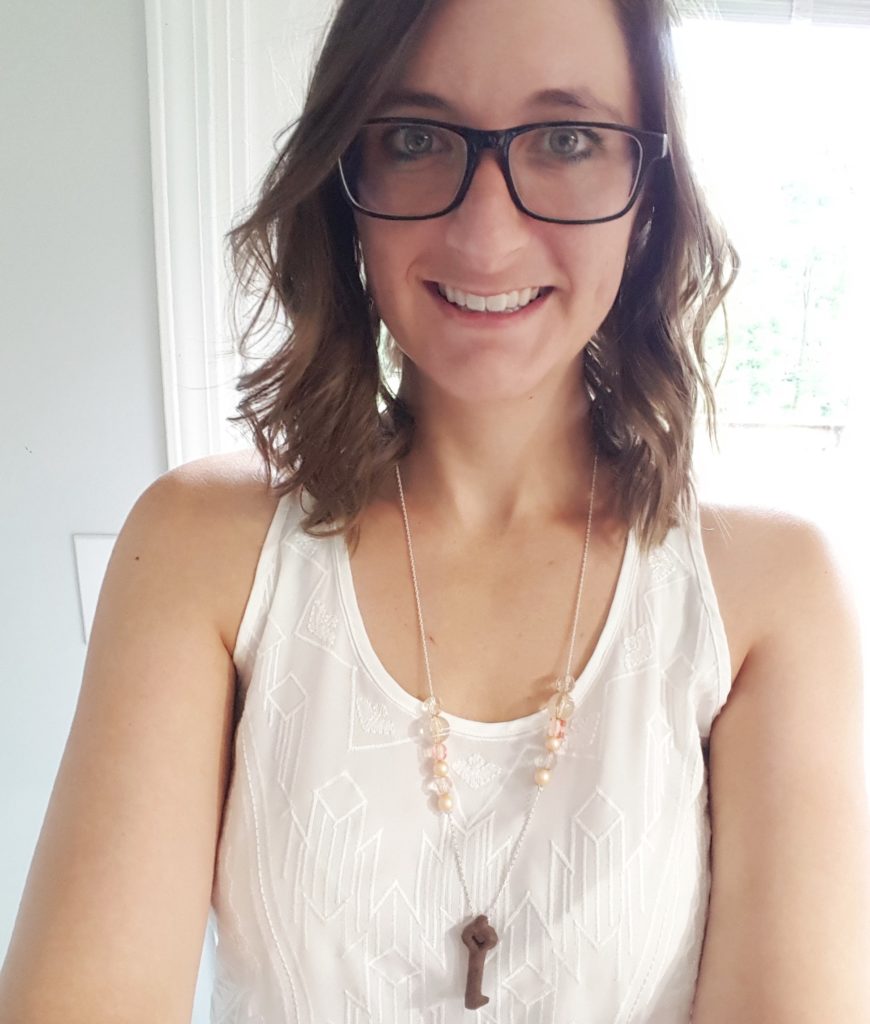 #SorryNotSorry for overwearing this gift. It's my favorite and he totally rocked the gift giving this year.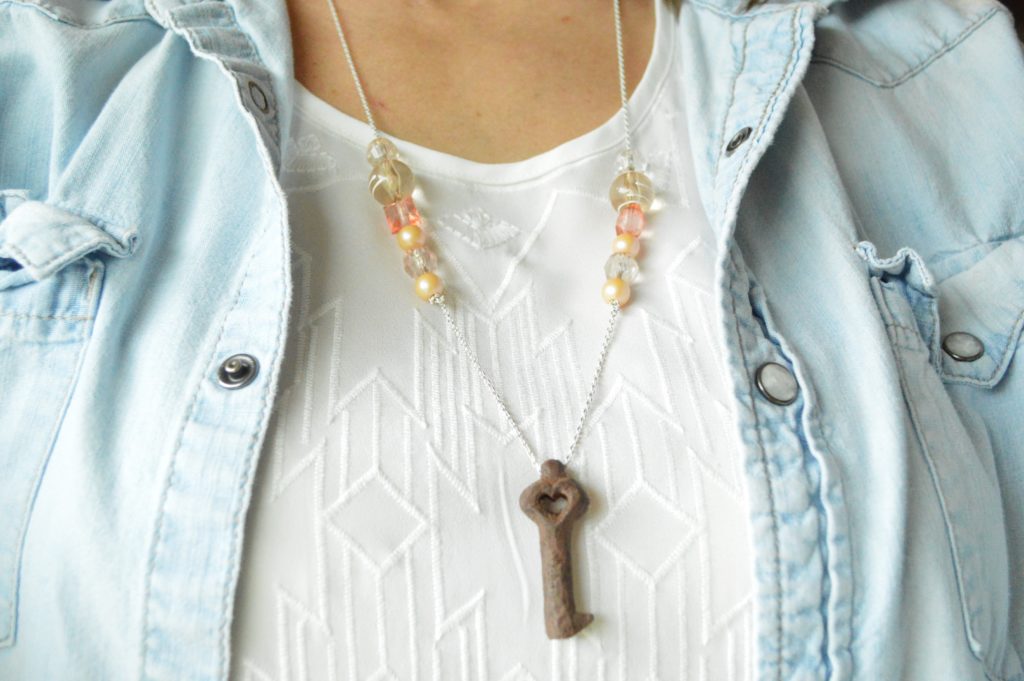 You might have also seen the finished product in the photos for my Stitch Fix review post if you had a keen eye for details. 🙂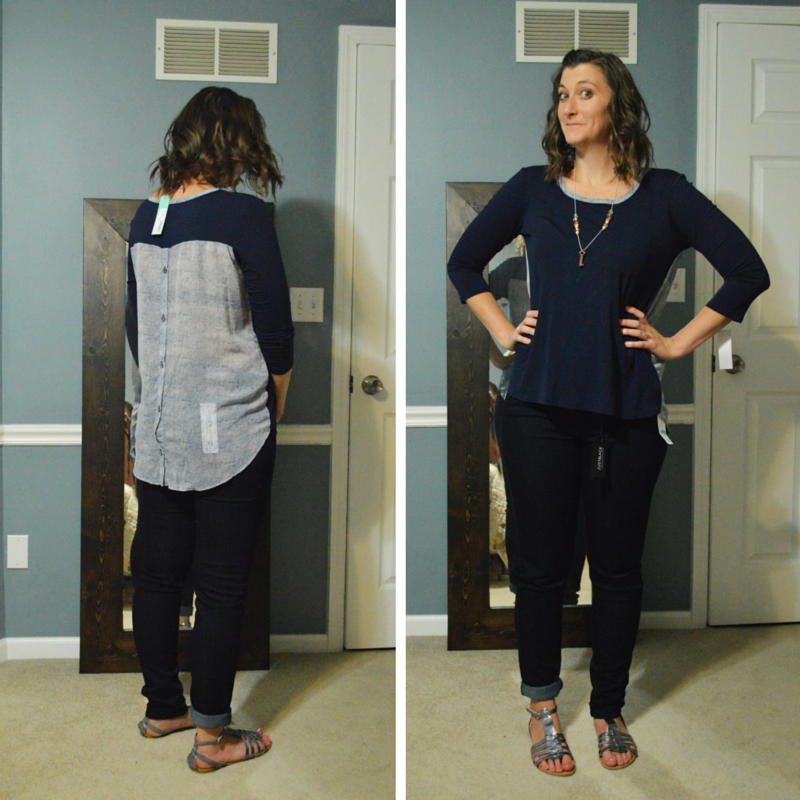 Also, as a side note, I think it's cool that I also got Wyatt some wooden "jewelry" for my awesome wooden 5th anniversary gift to him. Man jewelry, that is. Unfortunately, it isn't something I made myself but it's still pretty cool–a wooden watch!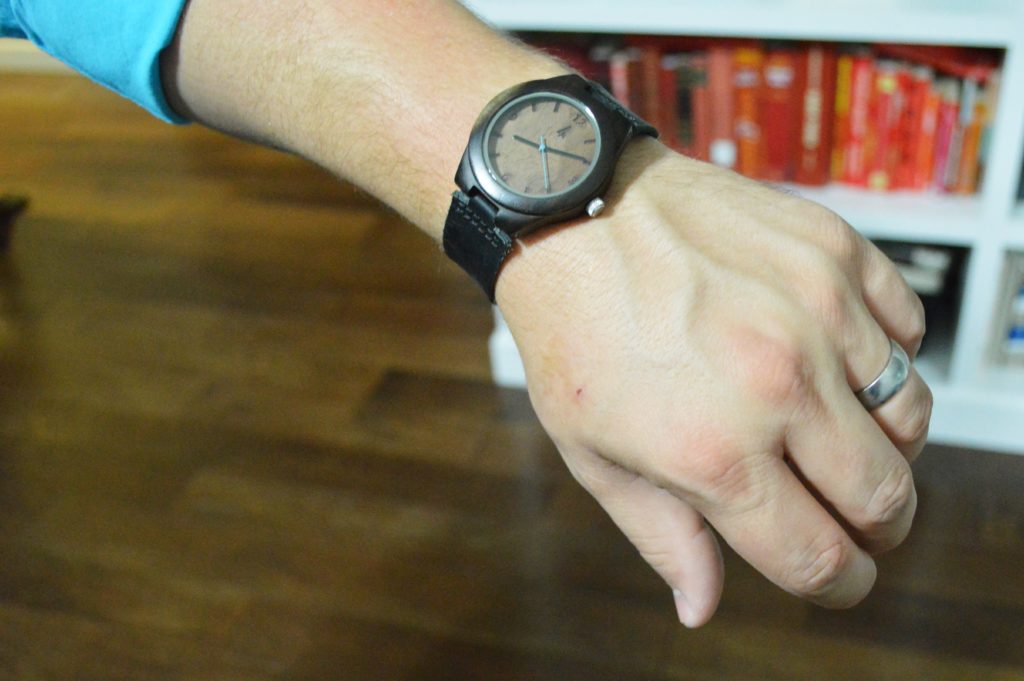 I ordered it from TreeHut (not sponsored or affiliate, just sharing in case you're curious) and the quality seems great. He wears it every day so I think he likes it. Although, he wears a watch everyday and his other watches broke so this is his only choice now. Still, I think he likes it.
I think I like him.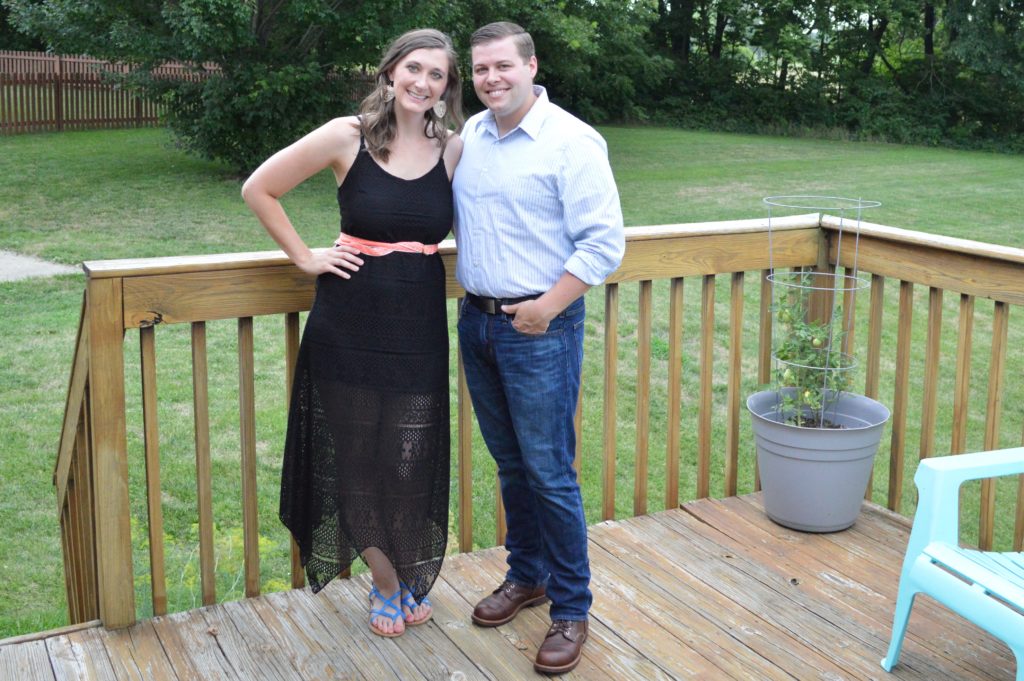 Just kidding, I definitely like him.
Oh, and here's our annual anniversary photo with our little one added this year, just for fun.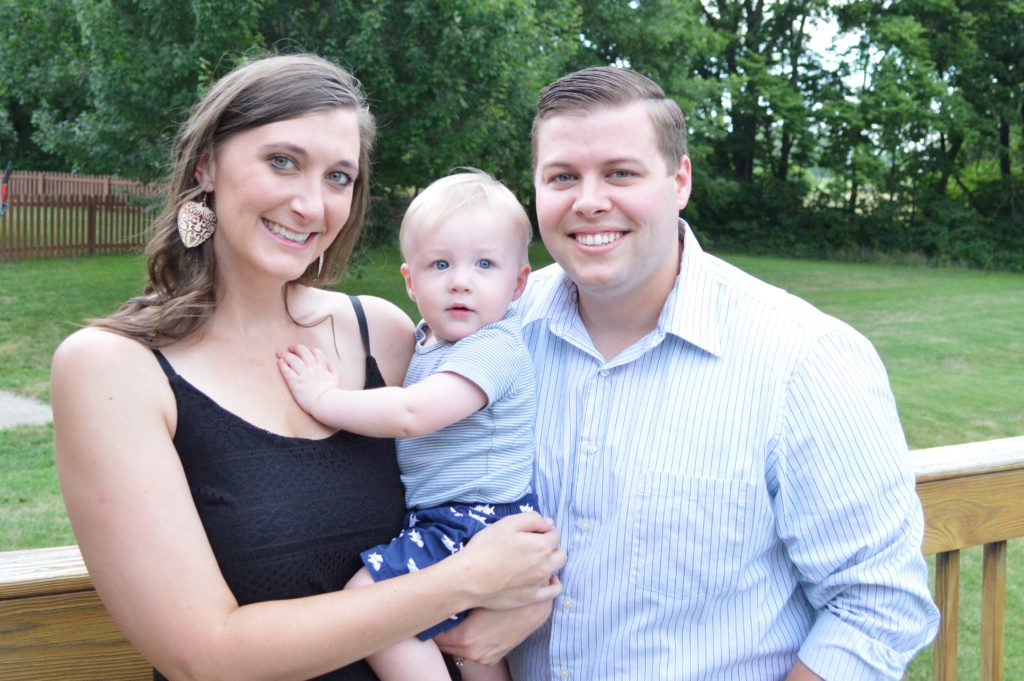 And our previous annual photos, since we're having so much fun already, right?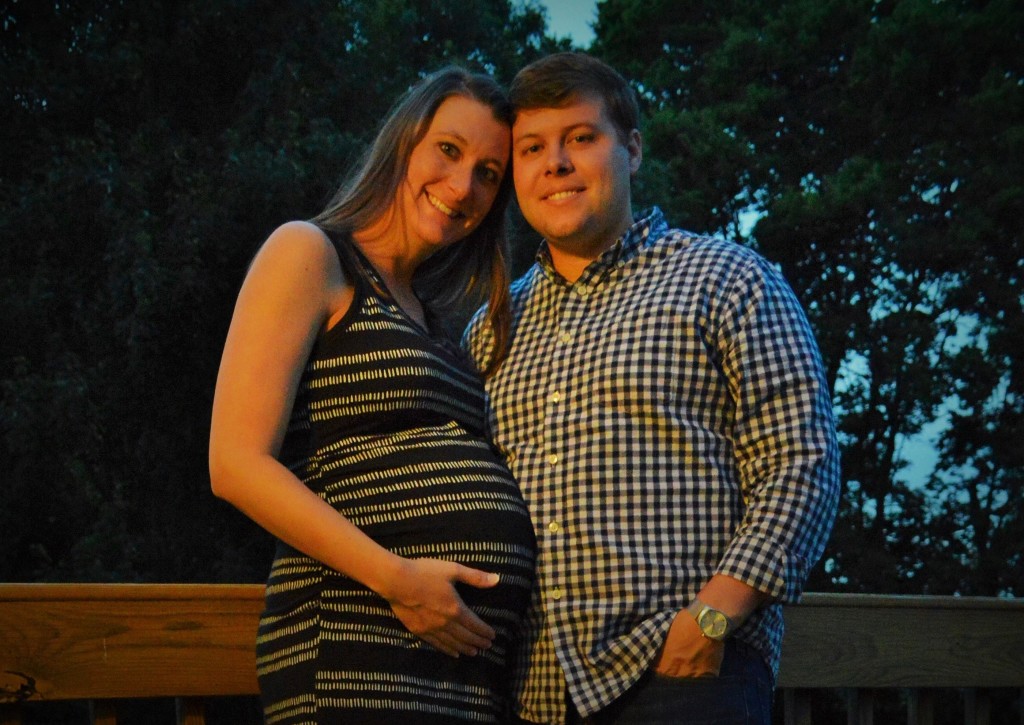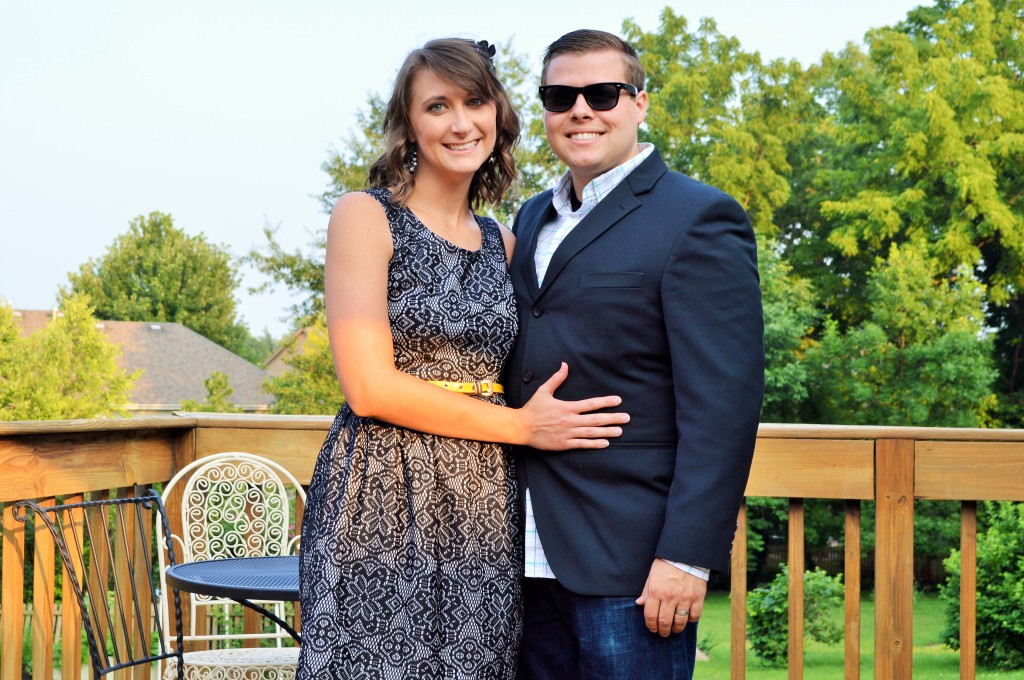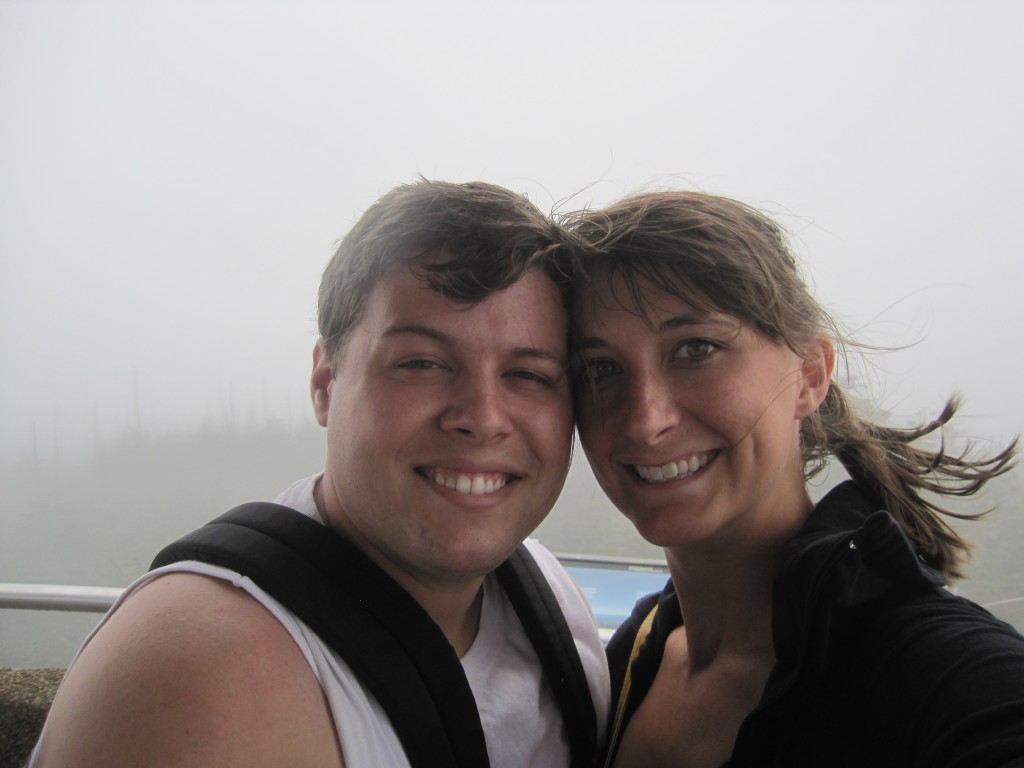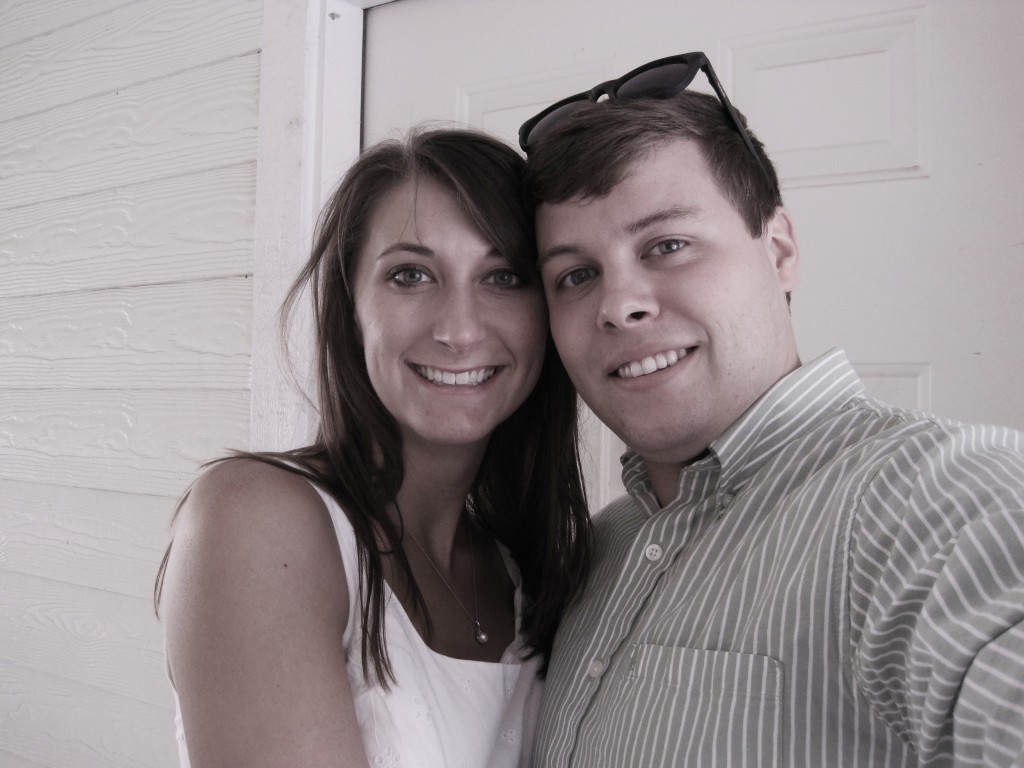 Anyway, there's a little jewelry update and DIY from us for you all. I have some leftover beads and am trying to decide how to use them. Any ideas? Maybe more jewelry making will be in my future?