If you have ever asked Melissa about what to get me as a gift, you would know that I am difficult and easy to shop for all at the same time.  It's difficult because I always tell her that I don't really need anything.  On the other hand, it's easy, because I enjoy a lot of things (as you will soon find out).
I'll give you a little back story about this gift before I reveal what it is.
Melissa doesn't particularly like the light that the ceiling fan gives off in the living room.  I think it's because the light is too bright for relaxing.  Instead she likes the lamp in the corner of the room that has 3 dim settings.  Here is the lamp in the corner of the room: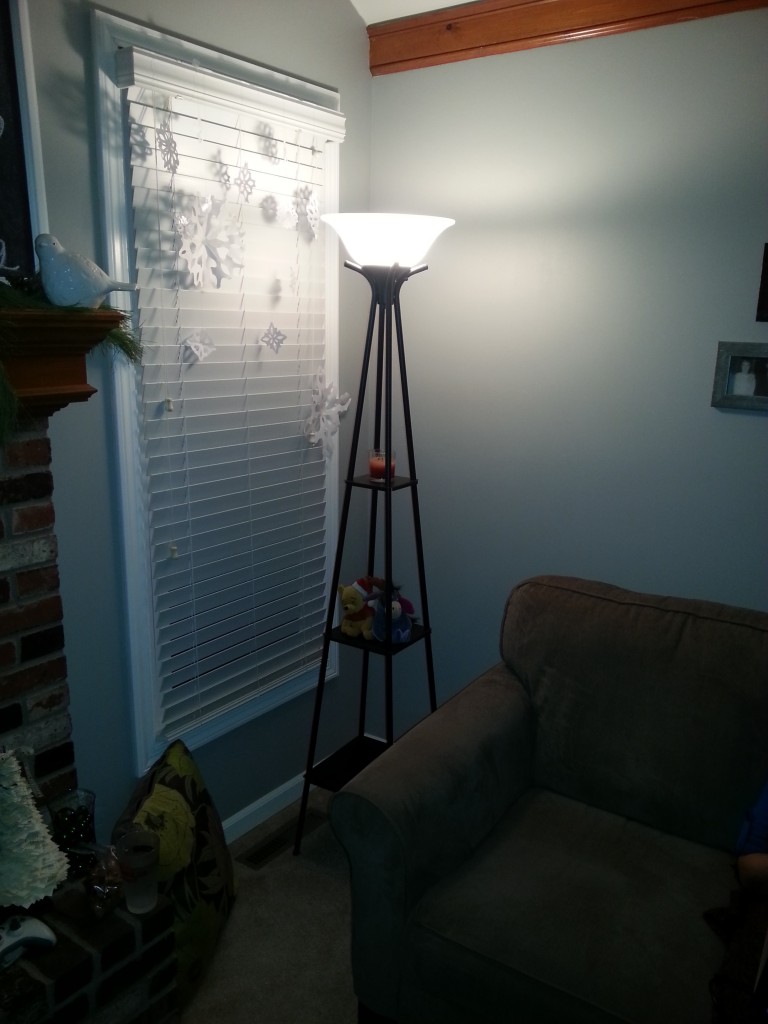 I don't mind the difference in lights that much, but there is one thing that bothers me about it.  It doesn't turn off with the light switch, and we often forget to turn it off on the way out of the room. This usually means I have to walk back to the corner of the room and turn off the light.
Not any more!
Melissa got this for me! OK, I know what you are thinking, probably 1 or more of 3 things: Cheesy, Lazy, or Awesome. I thought all of these when I saw this commercial for the first time. But it is pretty cool to use.
I know that the Christmas season is over, but it would make a great birthday present or a "just because" gift.  I think you can get this from almost any store that carries an As Seen on TV section.