Congrats to our winner! Comment number 10! Winner has been notified and prize will be fulfilled by Target.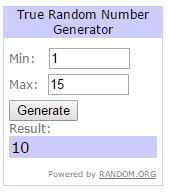 This post is #Sponsored by #TargetWedding, but the words and opinions are all our own. 
Even though we REALLY wanted to have our kitchen project totally done by Thanksgiving, which isn't going to happen, I'm still excited to celebrate Wyatt's favorite holiday. This year, Target asked us to create a Thanksgiving perfect for the both of us, using items from their registry.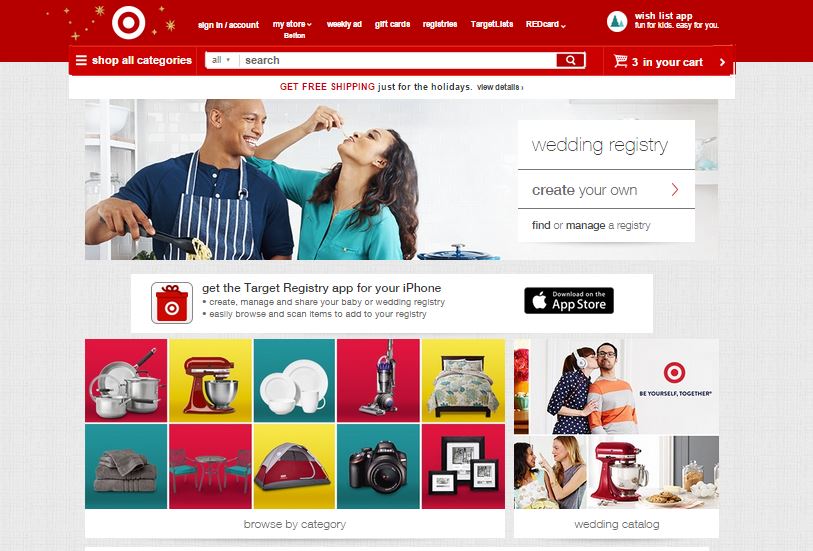 He would eat Thanksgiving food every week if he could. He really likes turkey and cranberry sauce.
Oh wait, I mean, he likes cranberry slices.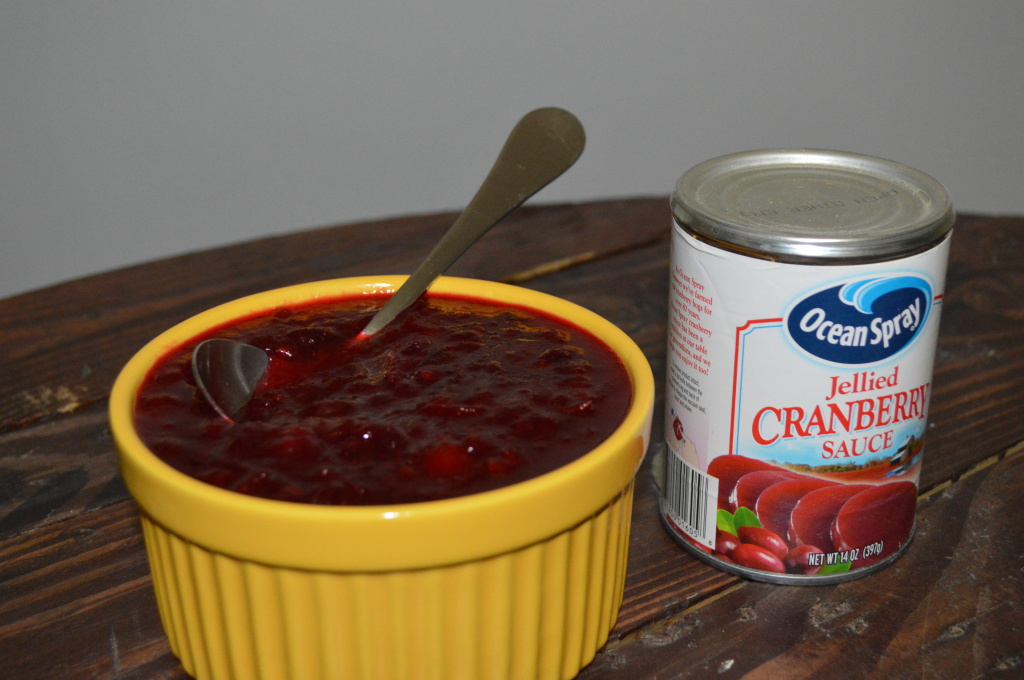 I like cranberry slices, too, but tend to prefer the "real stuff."
So, this year, we whipped up a fun new cranberry sauce recipe that we both liked. Seriously. 🙂 Although I also had the canned cranberry variety on hand (which you can pick up from Target, too!).
For starters, this recipe is the easiest dish you'll make for Thanksgiving dinner, I promise. And if you are just showing up to your parents or grandparents' house, feel free to bring this and prepare to amaze them with your creativity. The secret is 7UP and maple syrup. Yum.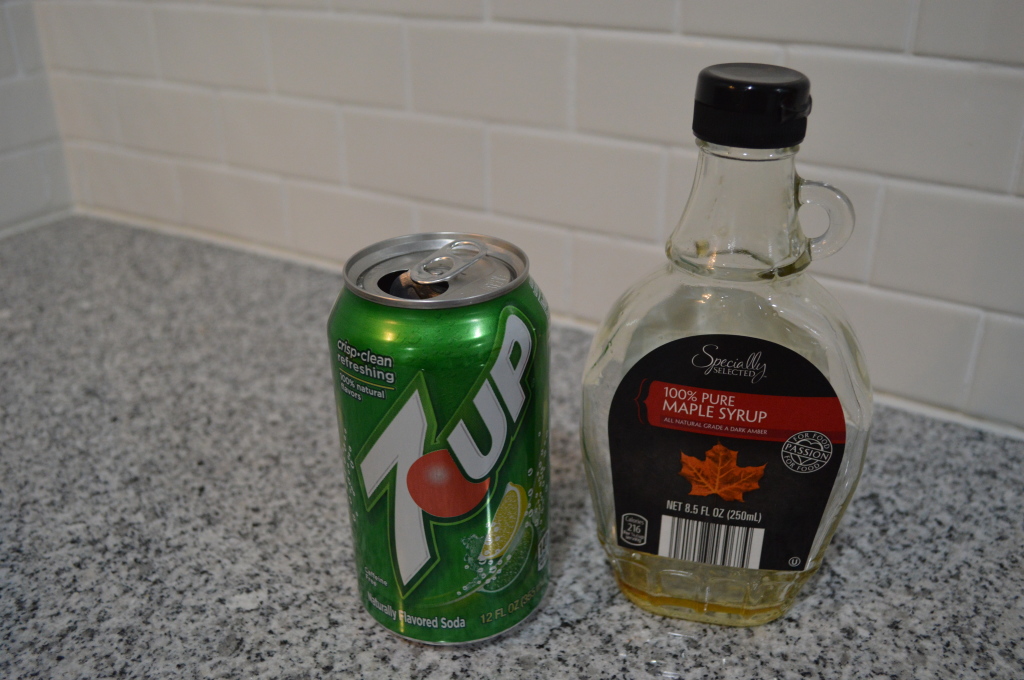 Start by dumping a bag of washed whole cranberries ("Chanberries," anyone?)  into a pot and letting them start simmering. I wish I had been using this gorgeous blue dutch oven from Target's registry.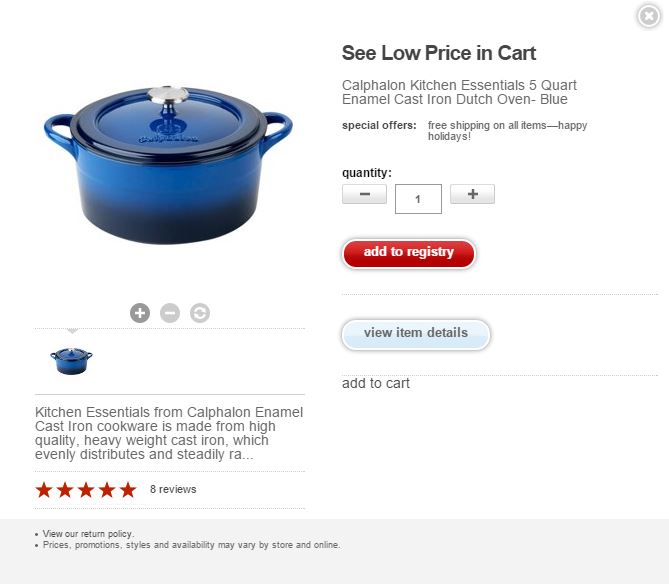 Then, add about half a can of 7UP. This cranberry dish is going to be served at my parents house, right? It's only fitting. (They may single-handedly keep the 7UP peeps in business.)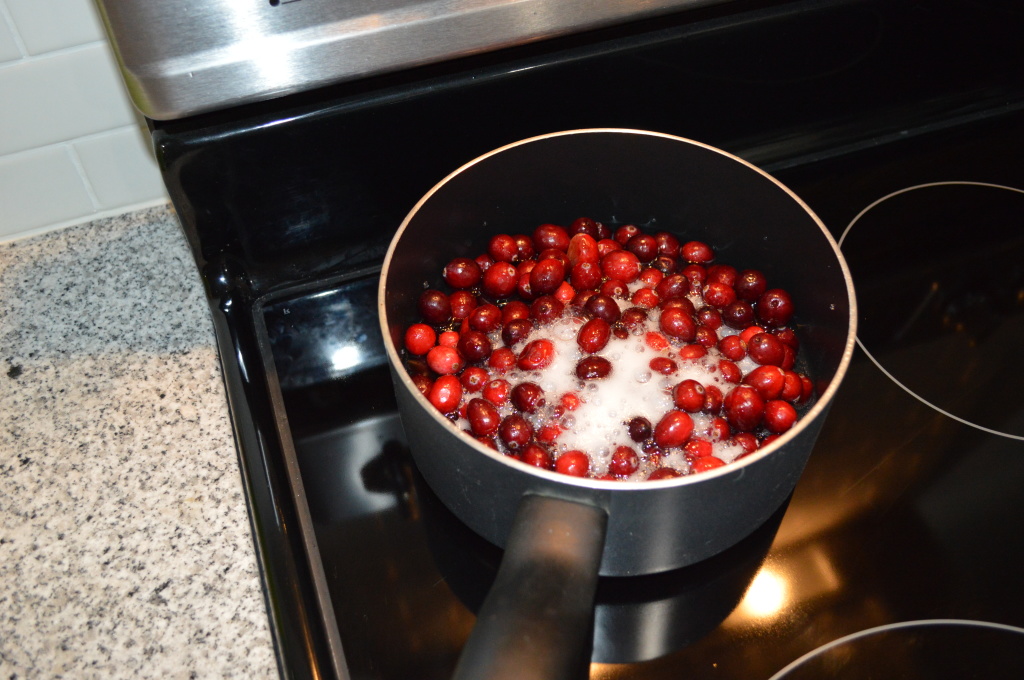 Also, the lime juice from about 1 small lime. Or just however much you'd like.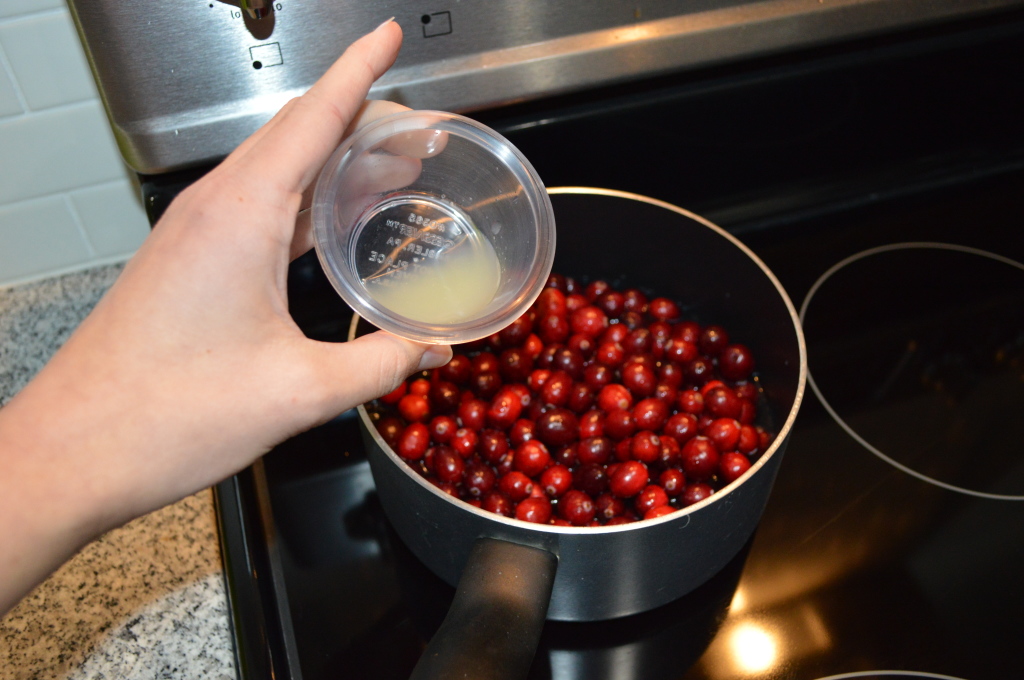 For sweetness, I used a half cup of real maple syrup. Add more if you like it sweeter or more maple-y-er. That's not a word, but it works for me.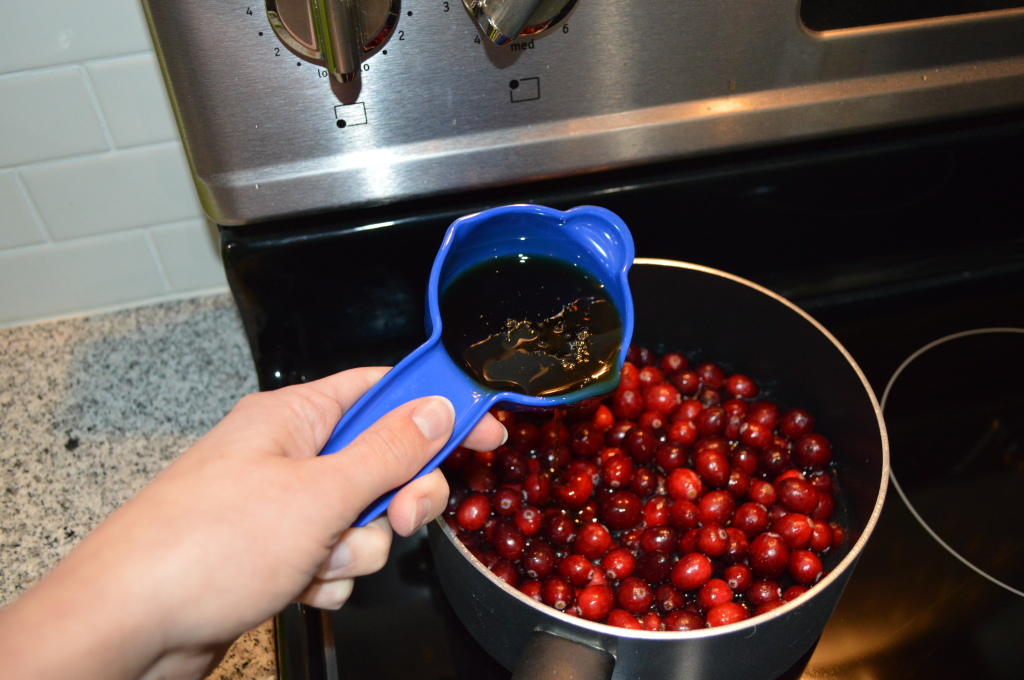 As the cranberries heat up, they'll start to split open. Have you ever seen the inside of a cranberry? Before I made cranberry sauce for the first time a few years ago, I had no idea how white they were on the inside.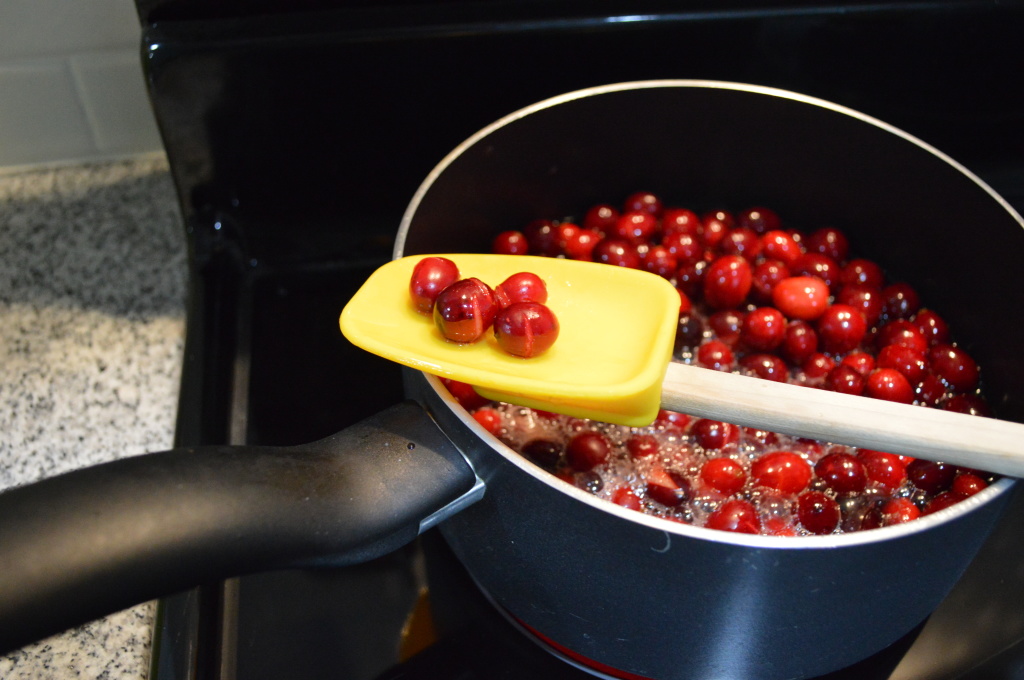 Let it simmer for about 5-10 minutes, stirring every now and then.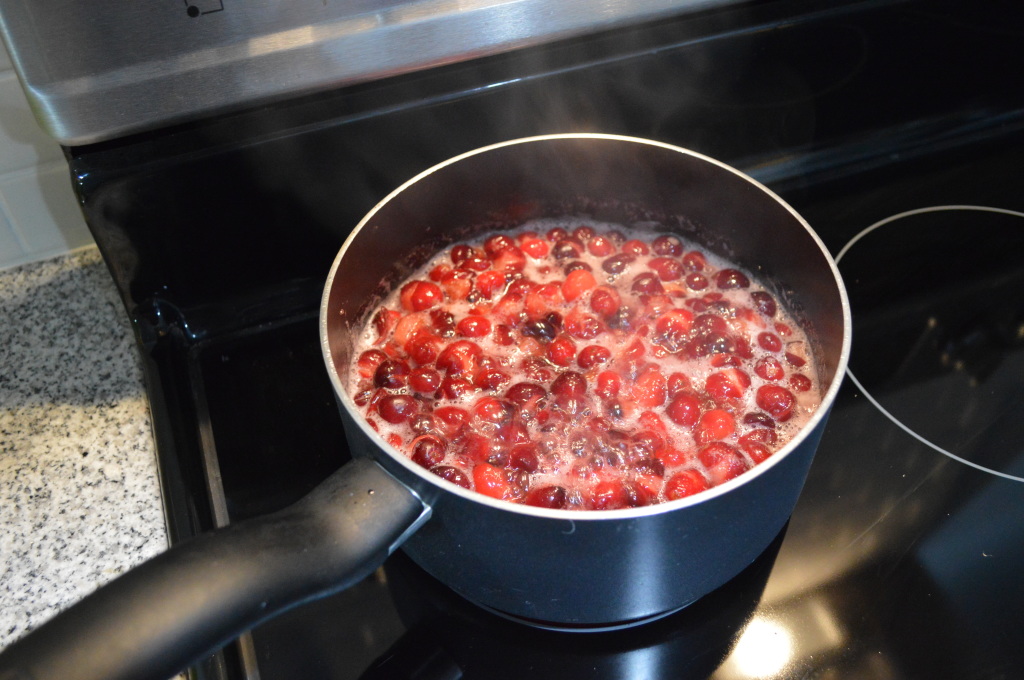 Eventually, the cranberries will get all soft and squishy. You can let them cook however long you like. This is a more "rare" sauce with lots of full-size berries left: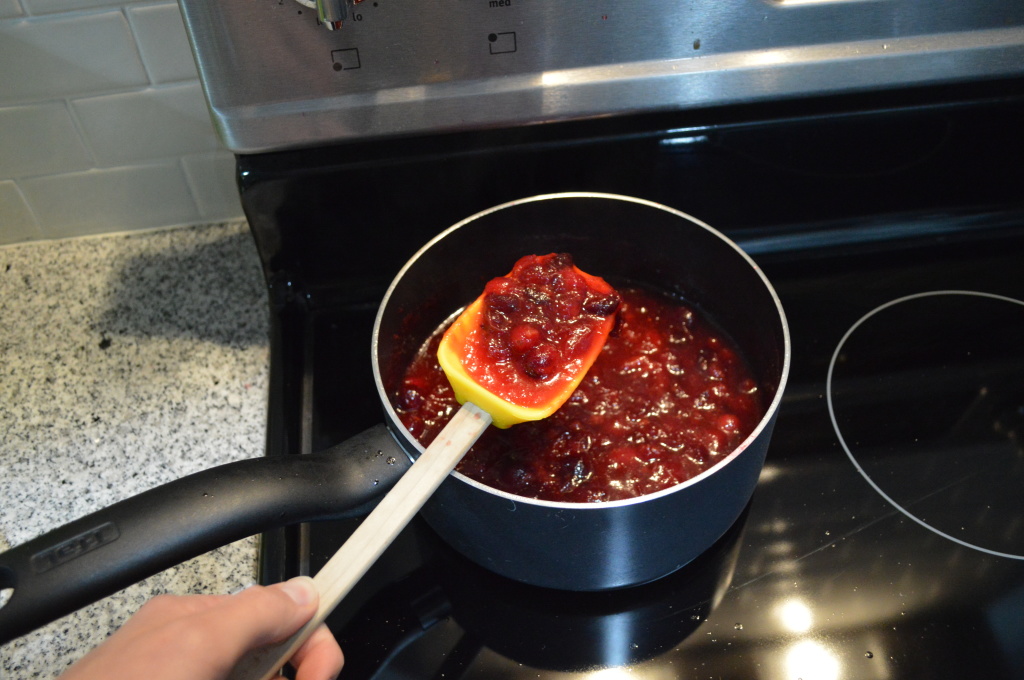 But if you let it simmer a little longer, it will get even softer with smaller chunks.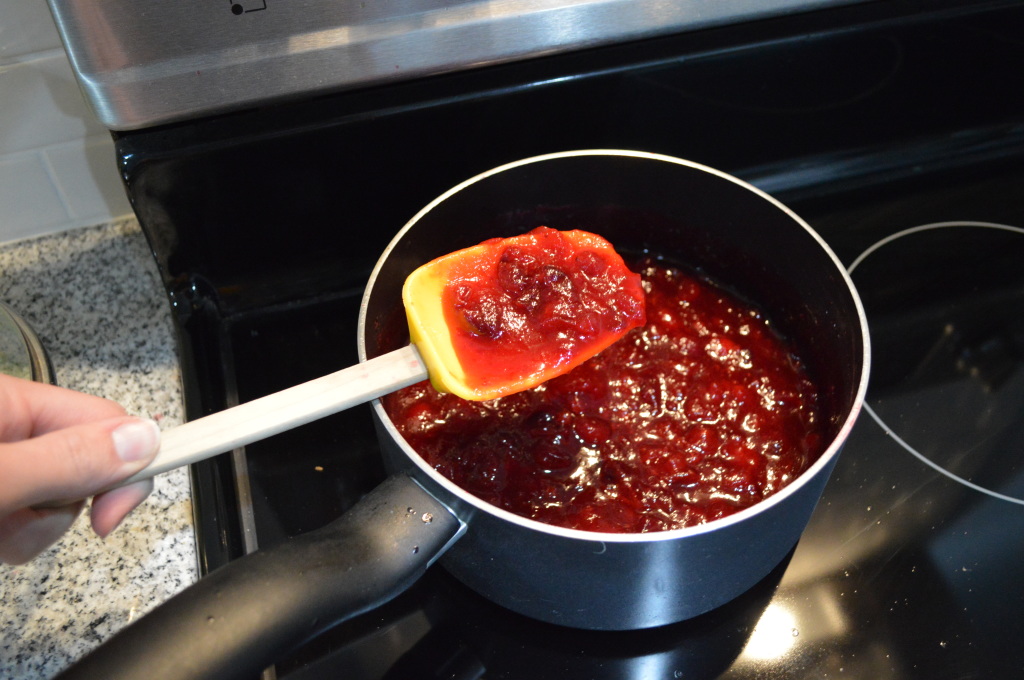 If you really want to "add some spice" like Target's registry theme suggests, try adding some cinnamon, ginger, or even a dish of cayenne for an extra kick. You can also add a little extra sweetness as needed if the sauce is a little too tart. I like to use brown sugar about a tablespoon at a time. More maple syrup also works well.
And then it's done! I served that delicious cranberry sauce in this cute yellow over-sized ramekin we got from Target a few years ago. I might have chosen it because it's yellow and festive and looks good with the bright red cranberry sauce.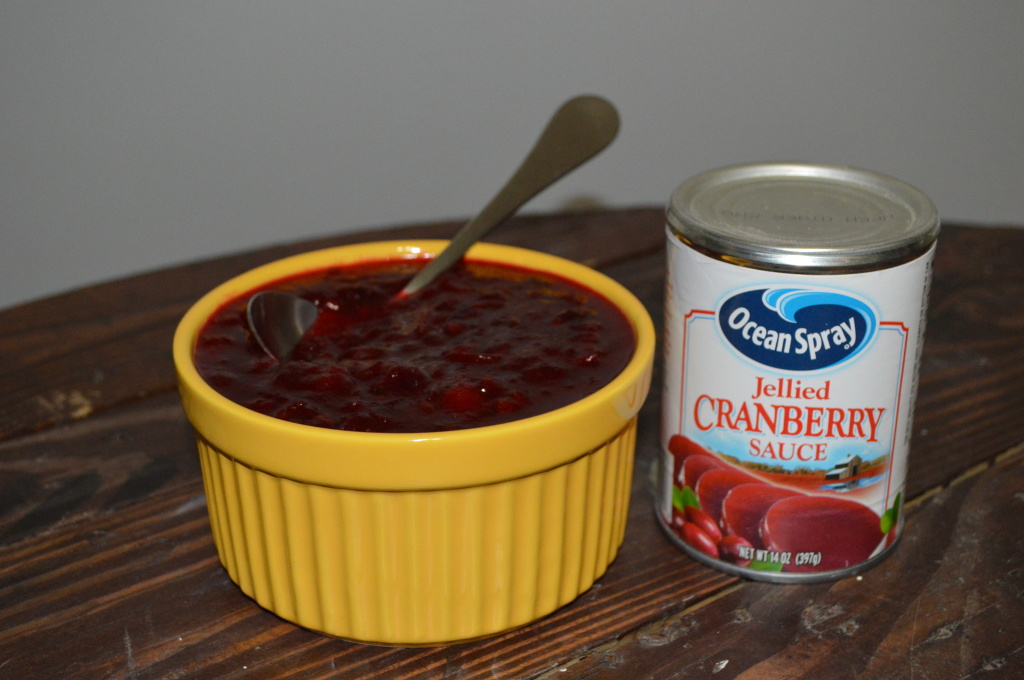 Or I might have chosen it because it's one of the only dishes I could find in our house as we are still not moved back into the kitchen. 🙂
In all seriousness, though, wouldn't it look great on a Thanksgiving table with these yellow dishes from Target's registry?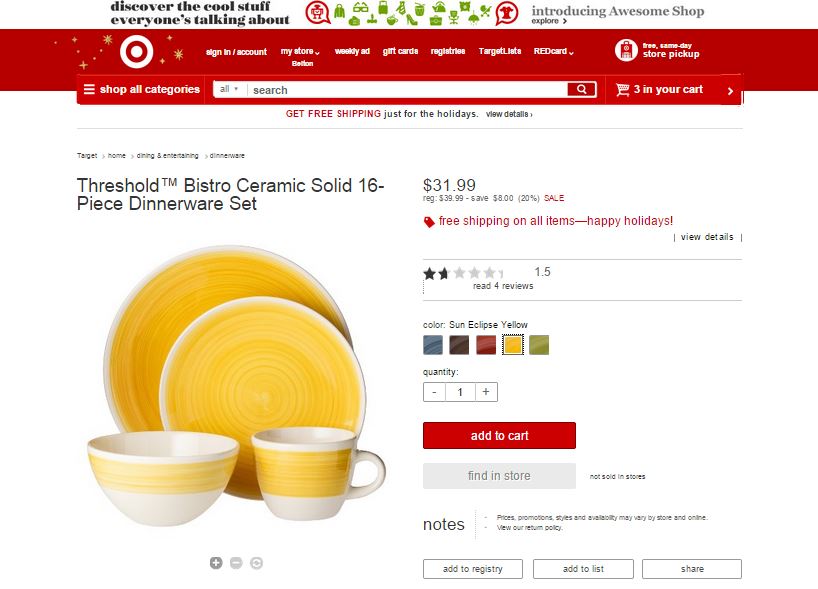 Threshold Bistro Ceramic 16-Piece Dinnerware Set
Although to be fair, since we're eating at my parent's house, we might be interested in red dishes, since her kitchen is red.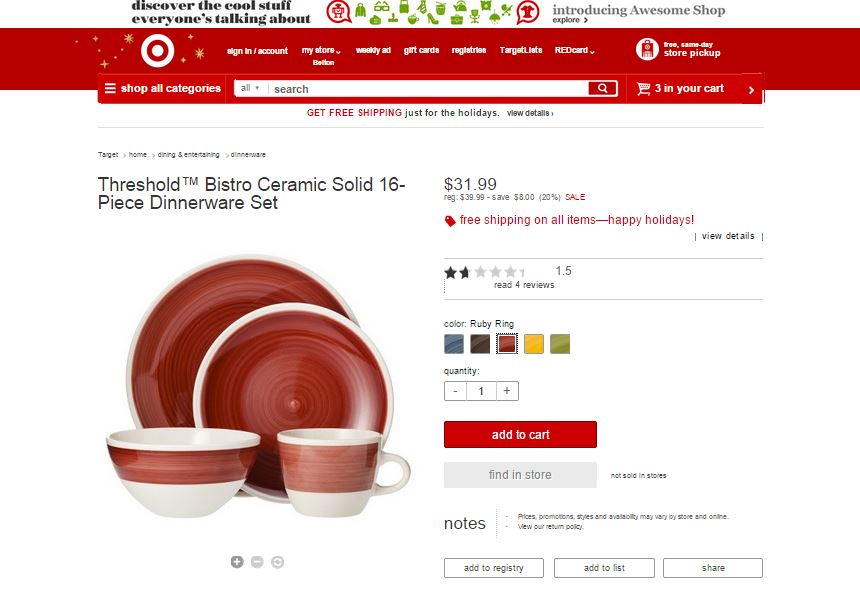 And just think, if I had made the entire Thanksgiving dinner, I might have convinced Wyatt I needed a brand new set of pots and pans, like these: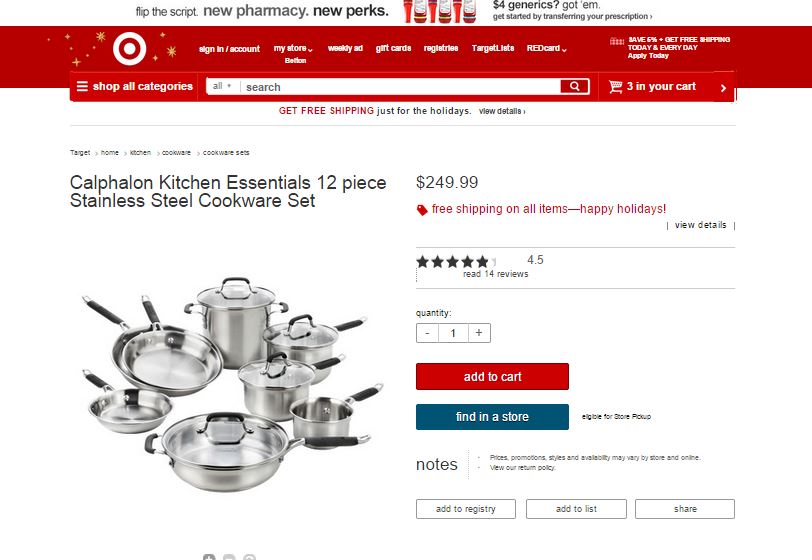 Calphalon Stainless Steel Cookware
But, we won't actually be eating Thanksgiving dinner here at home, so we probably don't really need any of this stuff. But maybe for Christmas! I better go buy it anyway, huh? 🙂
I'd come closer to him letting me buy the blue dutch oven. Fingers crossed it might end up under the tree this year for Christmas!
What are your plans for Thanksgiving? Be sure to visit the Target Wedding Registry for some ideas on how to add some spice to your holiday festivities!
And now for the giveaway! Target has generously offered to give one of our readers a $25 Target giftcard. To enter, leave a comment with one of your best Thanksgiving tips or what item you would most like to buy to make your holiday perfect. 
Giveaway is open until Friday at midnight and winner will be chosen at random. Prize fulfilled by Target. 
Again, this is a sponsored post for Target, but the opinions are all our own. Questions? Feel free to send us an email or leave a comment! 
*Content and/or other value provided by our partner, Target. All opinions are my own.