It's springtime, which means the temperatures are just about perfect for grilling and spending time outside, whether we're on the deck, or down in the yard. So, that means it's time to pull out the patio furniture so we have some place to sit and eat. Or sit and read. Or sit and work. Basically, a place to sit outside.
In you recall, in the past, we've used wicker furniture that we updated with some bright-colored spray paint. You can read about that, here.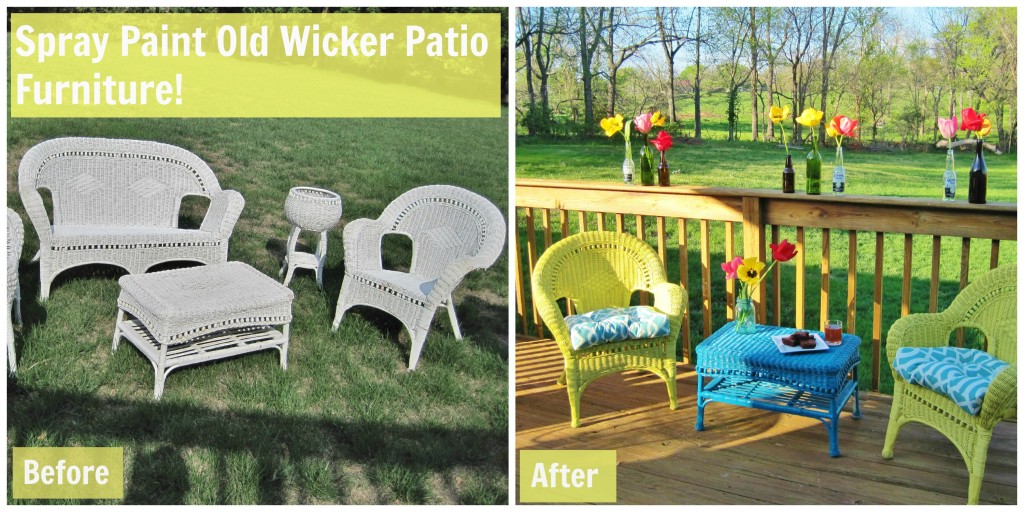 But, those chairs had really seen better days and if we left them out in the rain at all, or bumped them, or even just sat in them, they made a big mess, dropping paint chips and wicker pieces all over the deck, or the floor if we had them pulled inside for protection from the weather.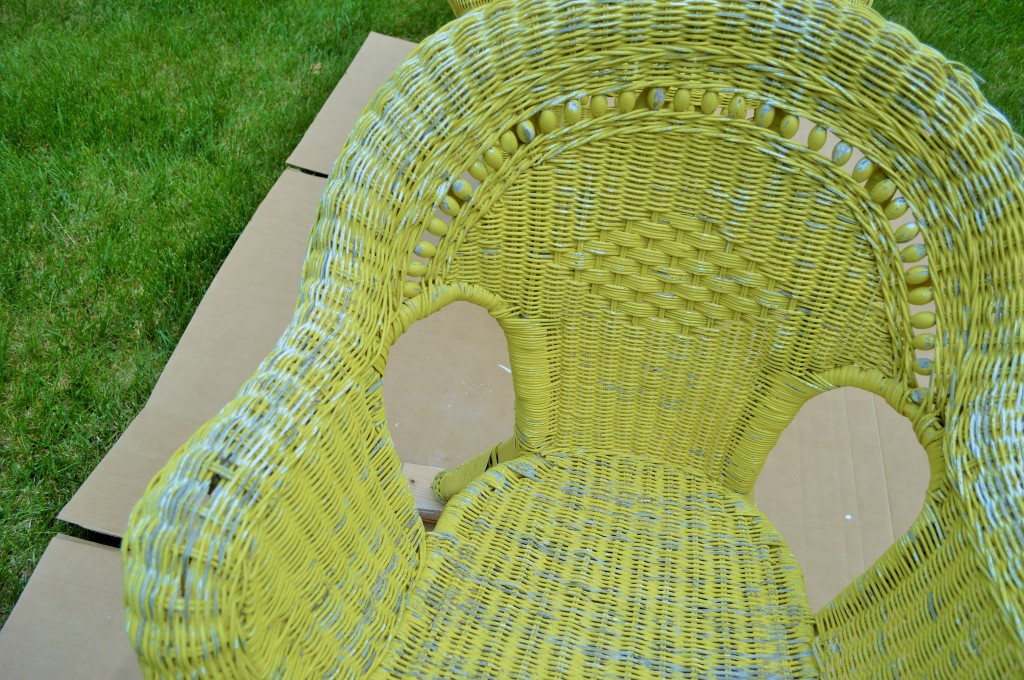 I even repainted them last year (click here to read about that and see an awful photo of my pregnant belly!) Don't get me wrong, they served us well, but we were ready to move on to something a little nicer. However, we weren't ready to splurge on a bunch on new patio furniture. Man, that stuff is expensive! Even if we just picked up some "cheap" stuff, we'd easily spend around $50, at the very least!
For example, we liked these "cheap" plastic ones at Home Depot (I've sat in them multiple times with Will while Wyatt shopped…) but nearly $20 each wasn't really in our "impulse buy" price range, especially considering we were at the store to buy other, more expensive things (like new garbage disposals and new cordless drills).
So, when I happened to see a listing on Craigslist for some plastic deck chairs at a great price, I pounced on them. We ended up paying $10 for two mismatched chairs and a small little table. All plastic, and all in need of a good cleaning, and a fresh coat of paint, but all in all, a great deal!
Plus, they were only like a mile from our house, so it was really quick for Wyatt to run over and get them one evening.
He gave them a good wash with the hose and scrub brush.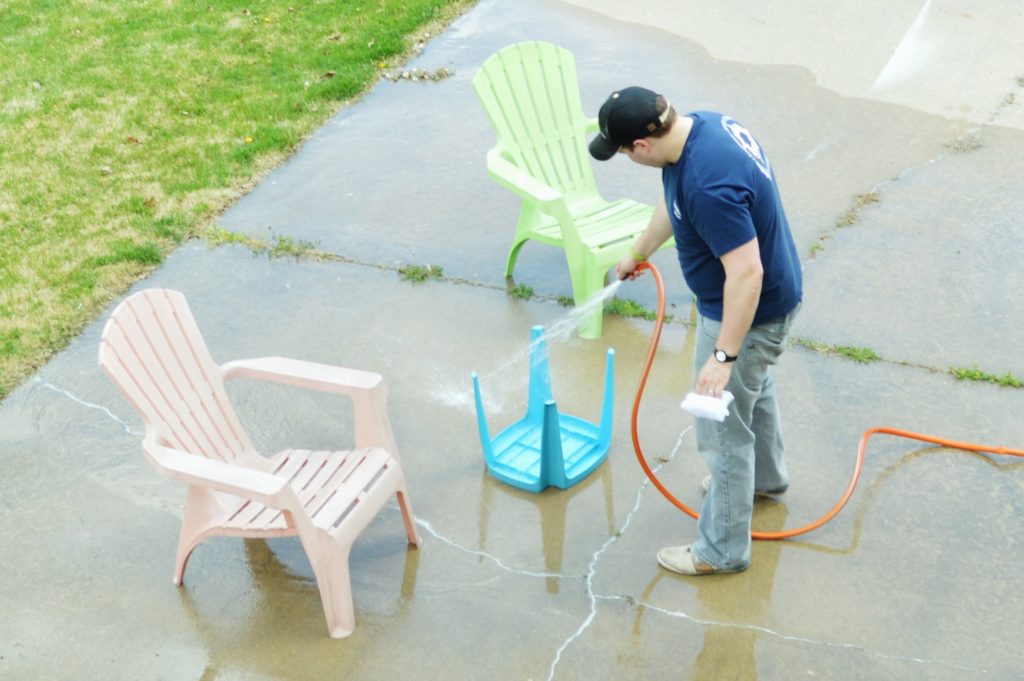 They were super faded. I'm not even sure if this one started out orange or pink…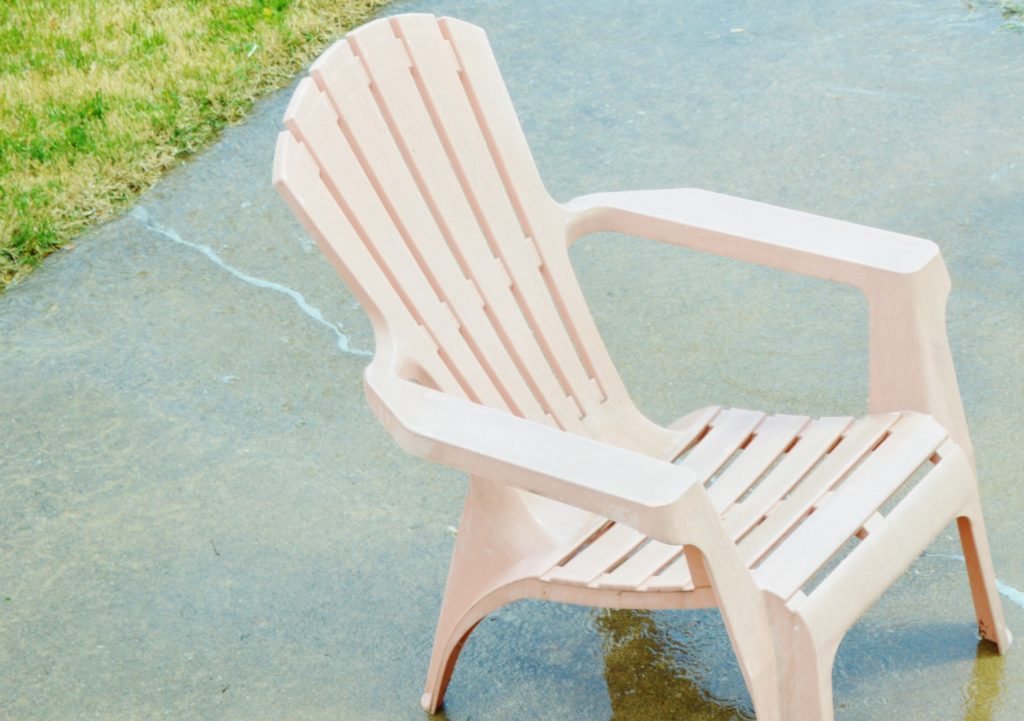 Then, the fun part began. I ended up deciding on this light turquoise color mainly because we already had some on hand (from painting our kitchen chairs) and that meant I only had to go grab a couple extras to give us enough. Or course, while I was at the store, I also grabbed a can of navy because…it was new and I liked it.
(And, to be honest, it goes well with gold, and I can't stop spraying all the things gold lately!)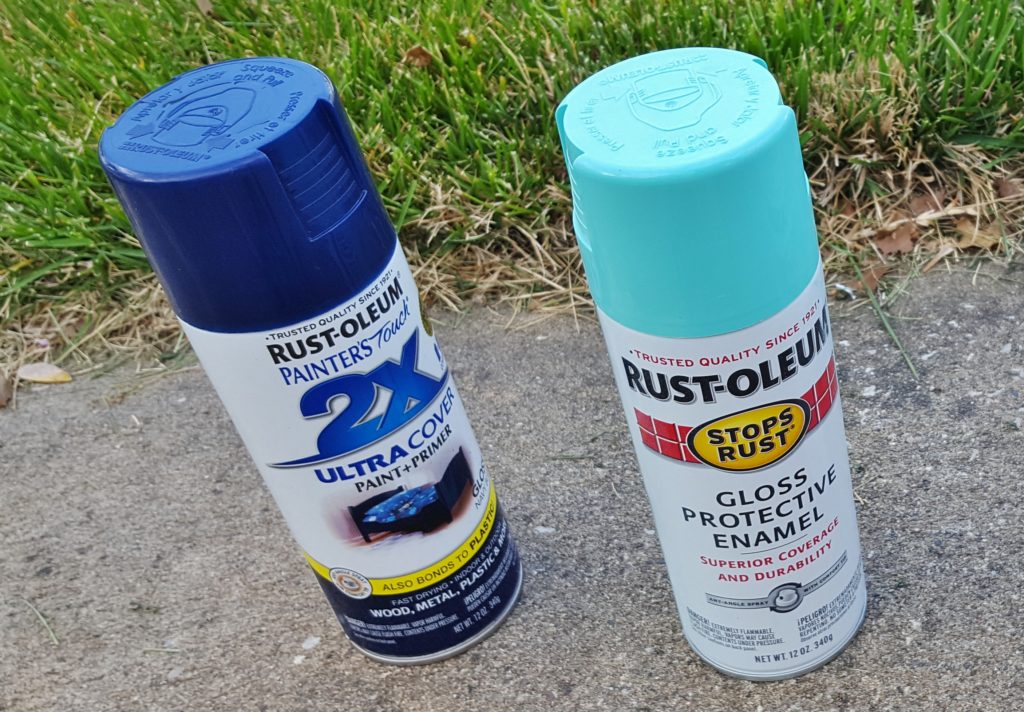 It took us two afternoons to get these all sprayed in the back yard.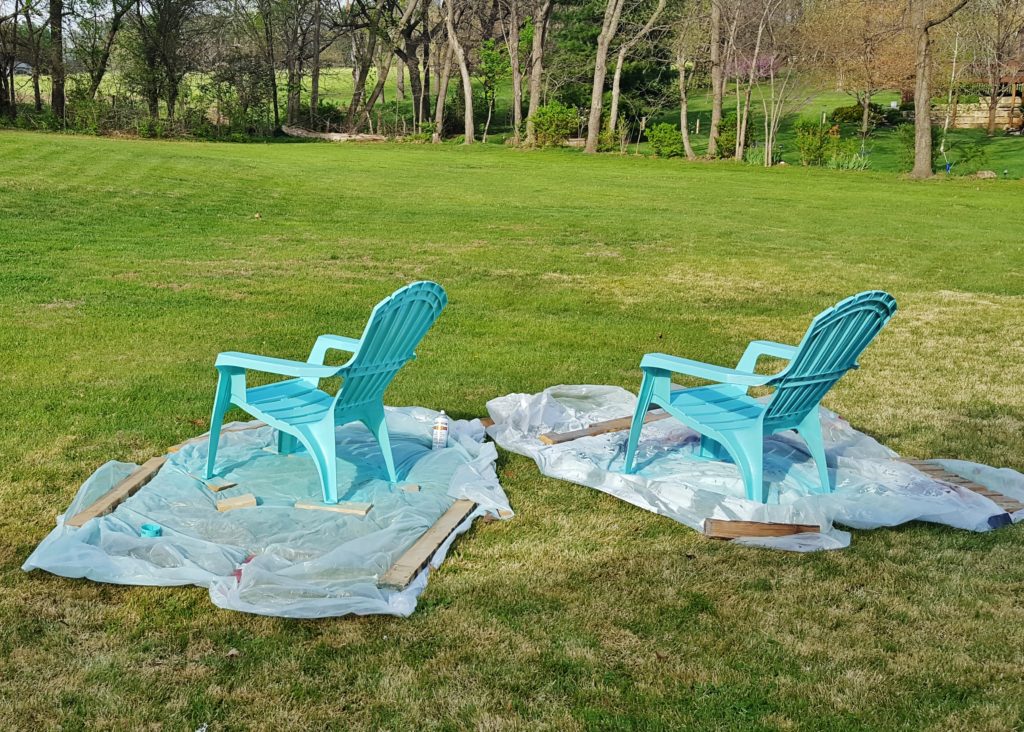 We started with the top side and then flipped them over to finish spraying the bottom. It doesn't have to be perfect on the bottom as no one is going to see it, but you want to make sure you get in all the ridges and cracks that will show.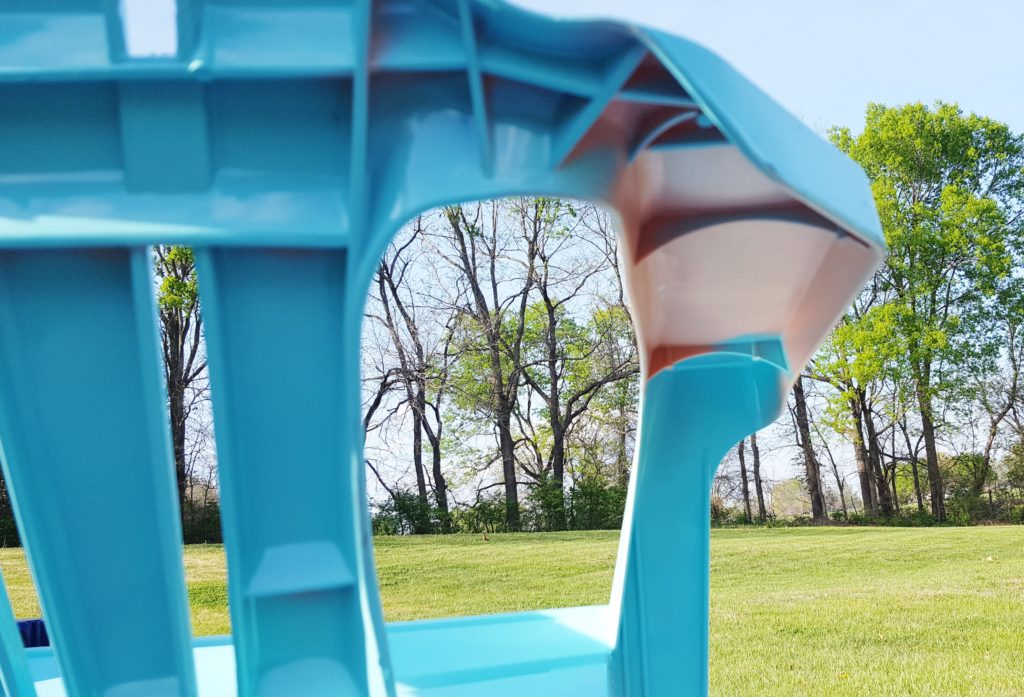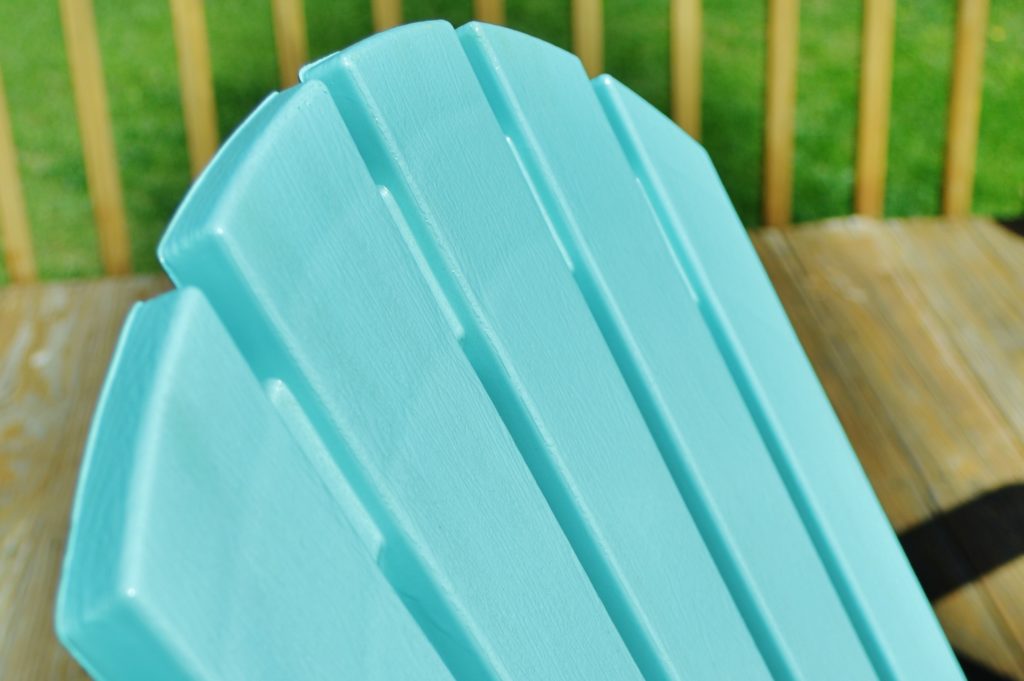 We decided to use the navy for the little table, and I even sprayed a couple old flower pots with a lime green to round out the set.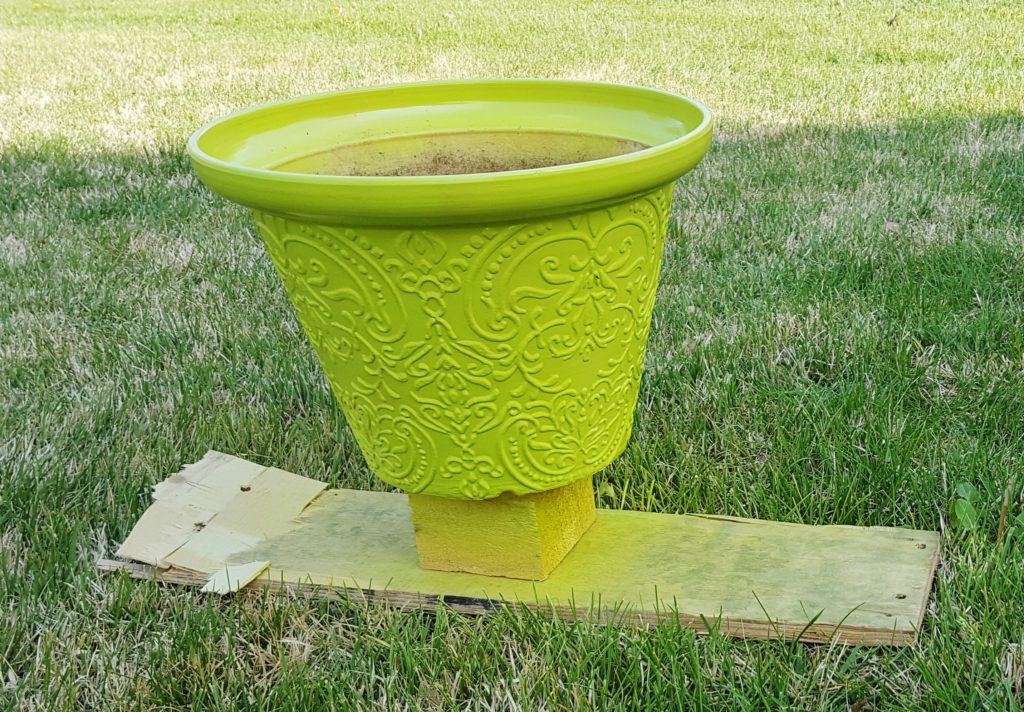 I already had a bunch of outdoor pillows (of course!) for the finishing touches. All in all, a great little patio set for less than $20, including the spray paint. (Just imagine some herbs in those pots…)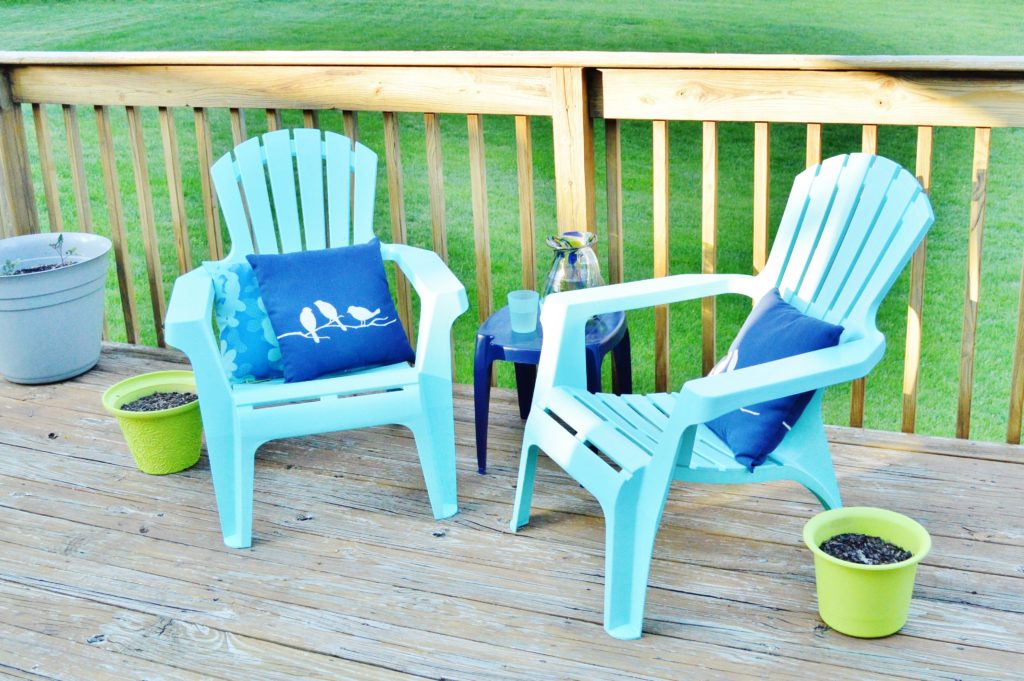 Not bad, eh?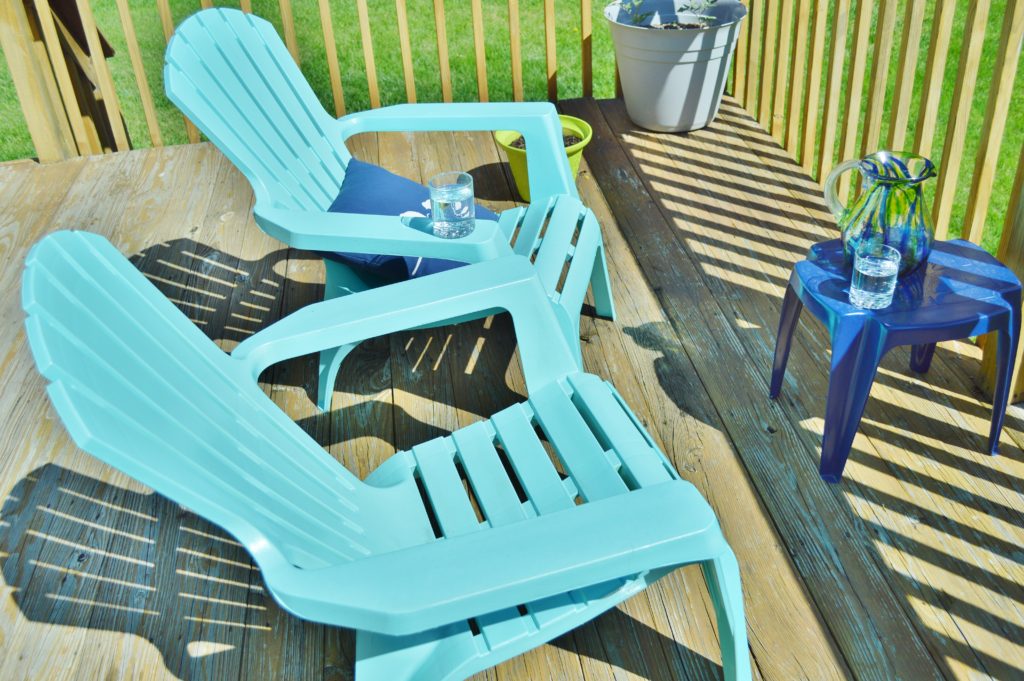 Of course, we still need a patio table if we're going to really eat out on the deck. Maybe I'll tell my handy husband to build one. Nothing like adding more projects to the list, right?
Let's compare our thrifted version with the new ones at Home Depot, shall we?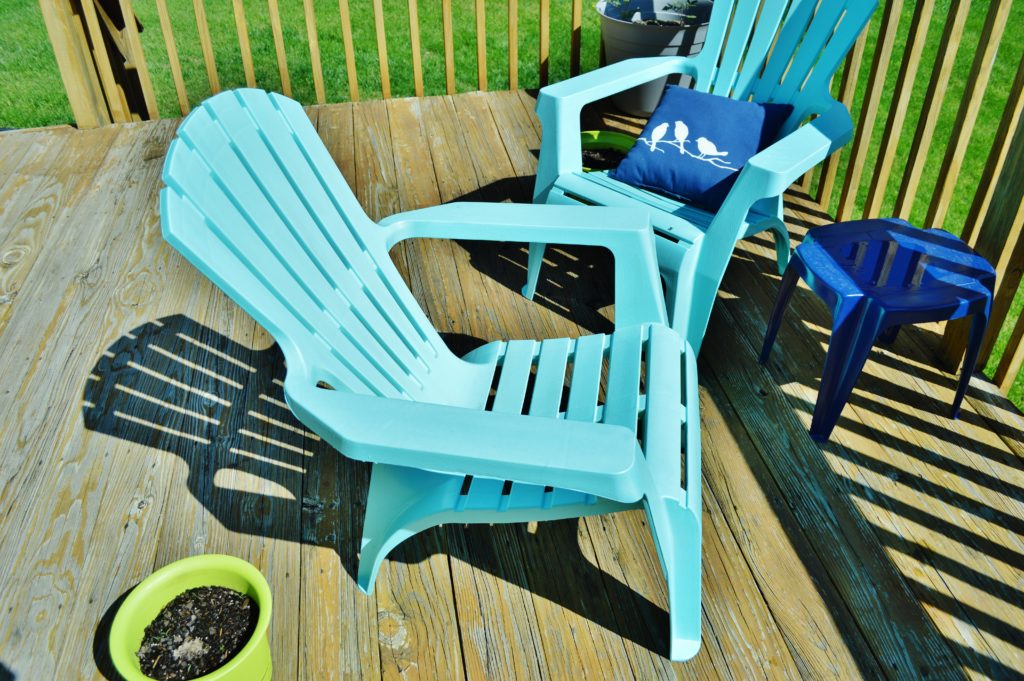 Pretty snazzy for such a good bargain. And, these are better than the wicker since they won't rot. We can always just freshen them up with some new paint every spring if we want…until they crack. I realize they won't last forever. But, we're tickled to have them for now.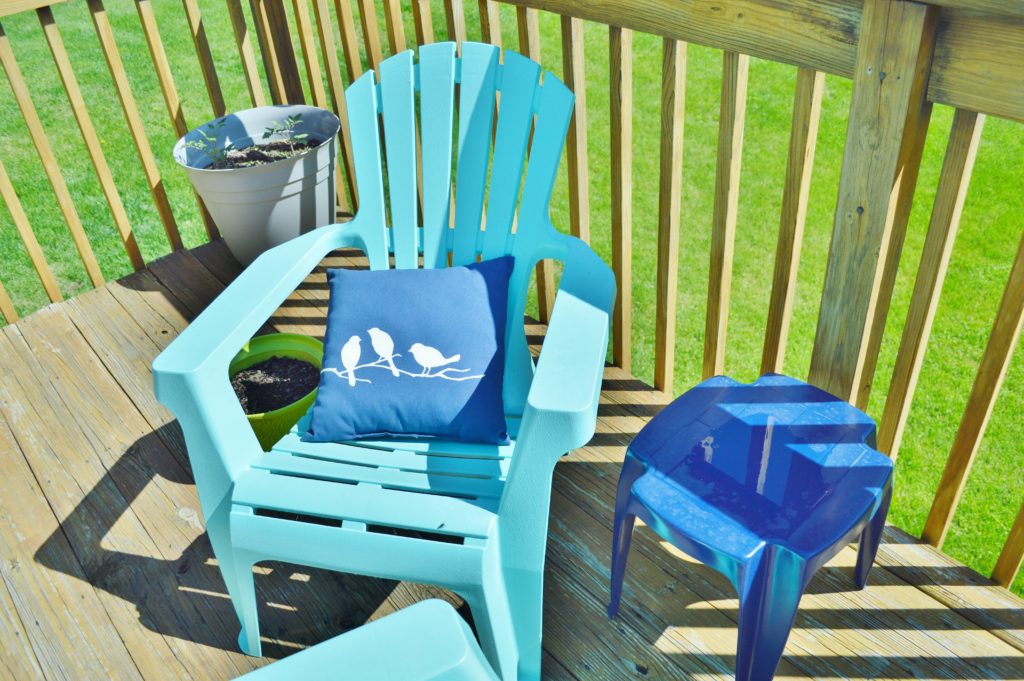 But in the meantime, maybe we'll just sit back and relax for a bit while Will naps…
Between this and finally getting the garden planted and mulched, we are looking pretty okay on outside projects right now. Of course, we still need to finish sprucing up the front flower beds, and yes, we've totally and completely ignored the sides and back of the house (unless we start calling ourselves dandelion farmers!)…but, I'll take a glass of something cold and refreshing in a new-to-us chair over weeding and mulching any day!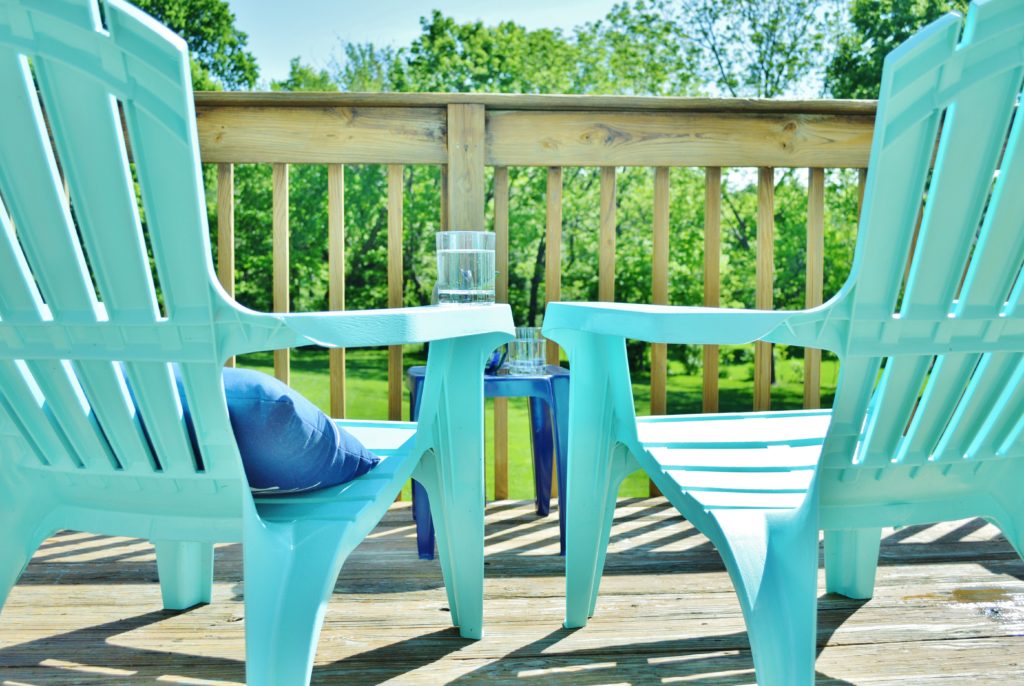 What are you sprucing up for spring?