Like I mentioned in Friday's post, Hubs and I did a little shopping over the Christmas sale season. As part of that, we found this adorable dish at a candle shop in Silver Dollar City.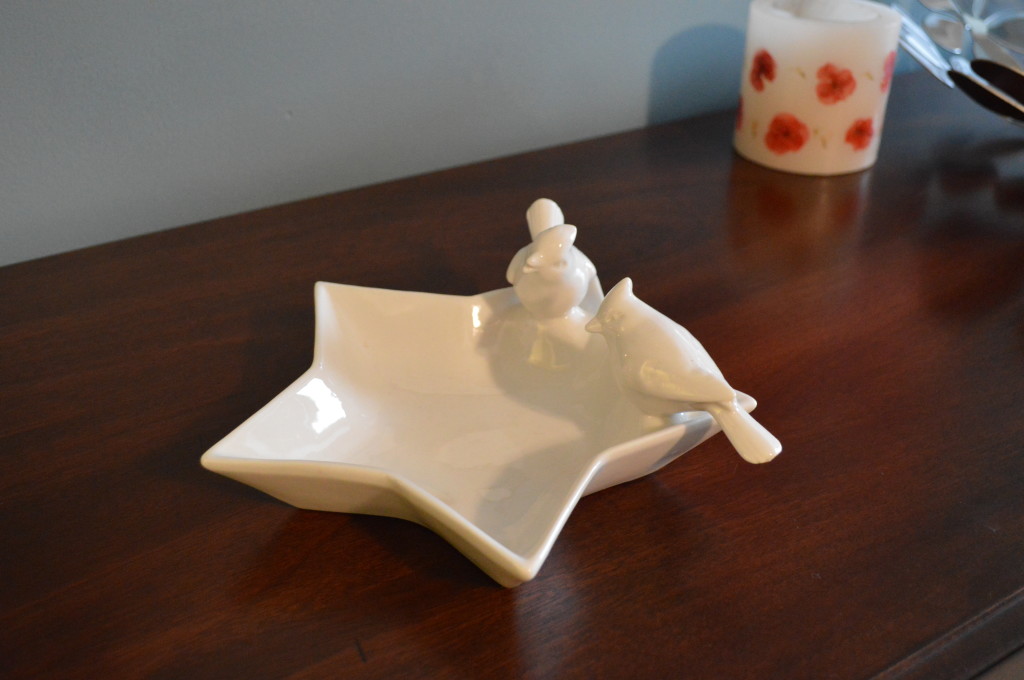 Now, while I'm not sure why it was marked down on Christmas clearance (it isn't red or green) or why it was even in the candle shop (maybe for some type of votive dish?), I snapped it up as soon as I saw it and quickly accepted the 75% off discount and skipped happily out the door.
Usually, when I find something like this that I want to buy, Hubs asks me where I'll use it, as a way of preventing me of buying things I don't really have a use for. In this case, I knew exactly where it would go. It was going to replace my little silver star dish on my dresser.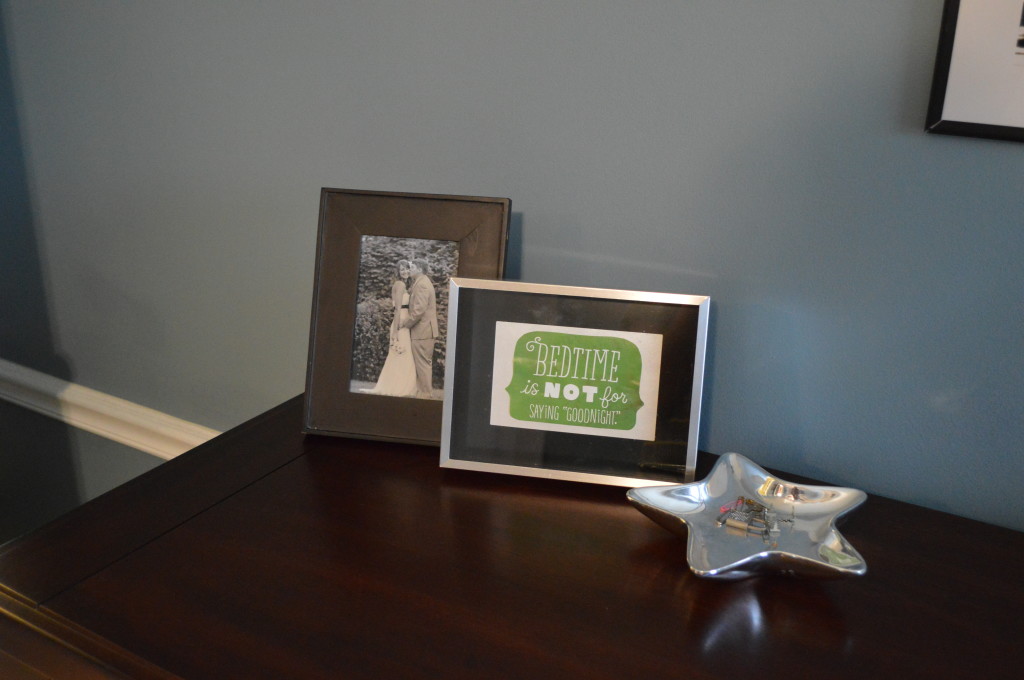 I've had this little star for a long time (I think it was in the bathroom at my parents house when I was a teenager?) and I use it to hold little random things like safety pins and lost earring backs.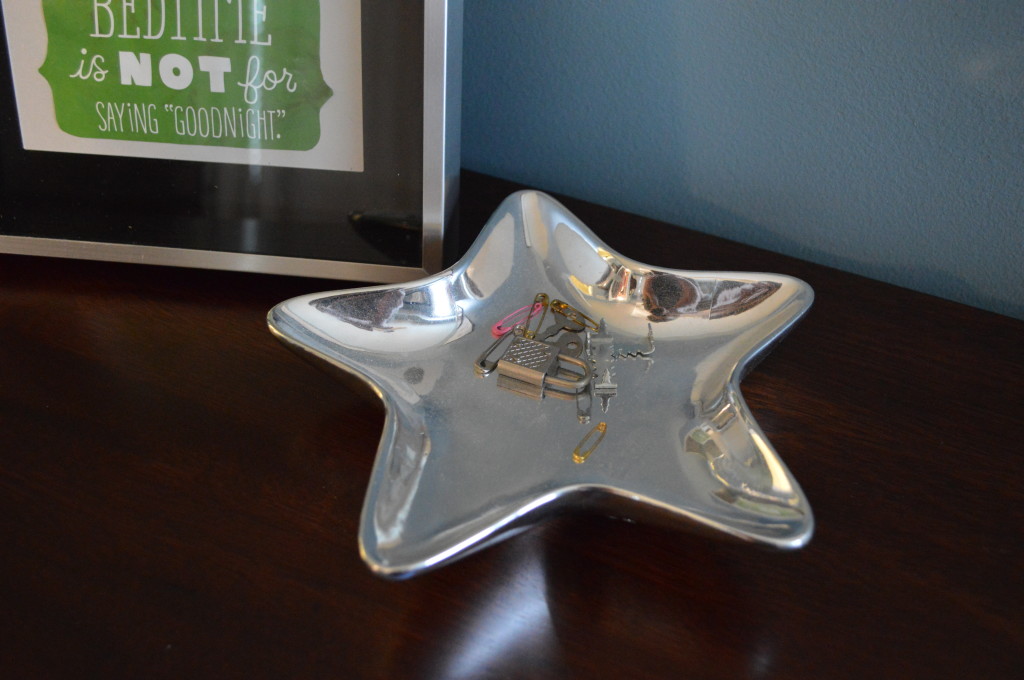 There's nothing wrong with the silver star, and it's served me well, but with all our other bird themed items in the bedroom, I knew this dish would be a lot nicer.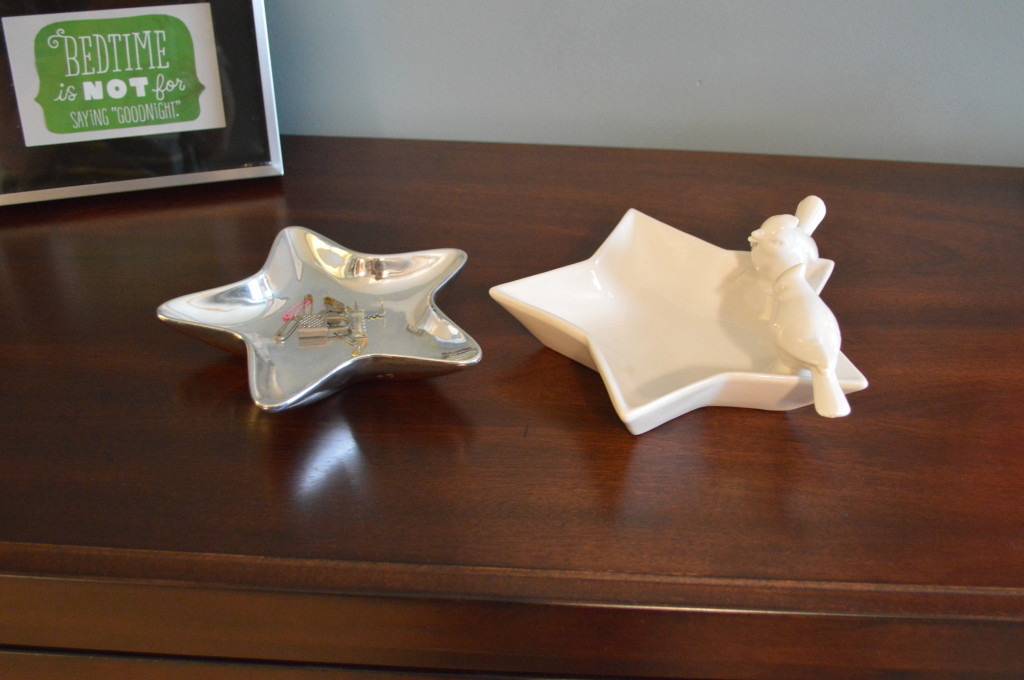 For one thing, it's white and ceramic. Also, there are two little birds perched adorably on the side! In short, this dish speaks my love language. It makes me a happy girl.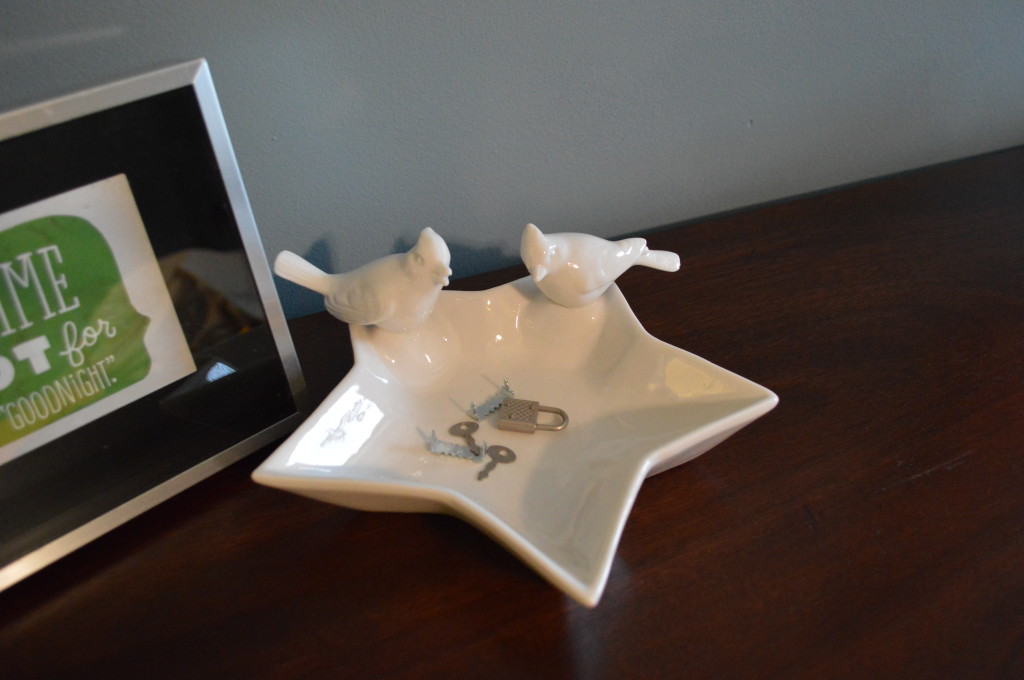 It also helps control the amount of shiny silver on the dresser with my Ikea bowl on the other side: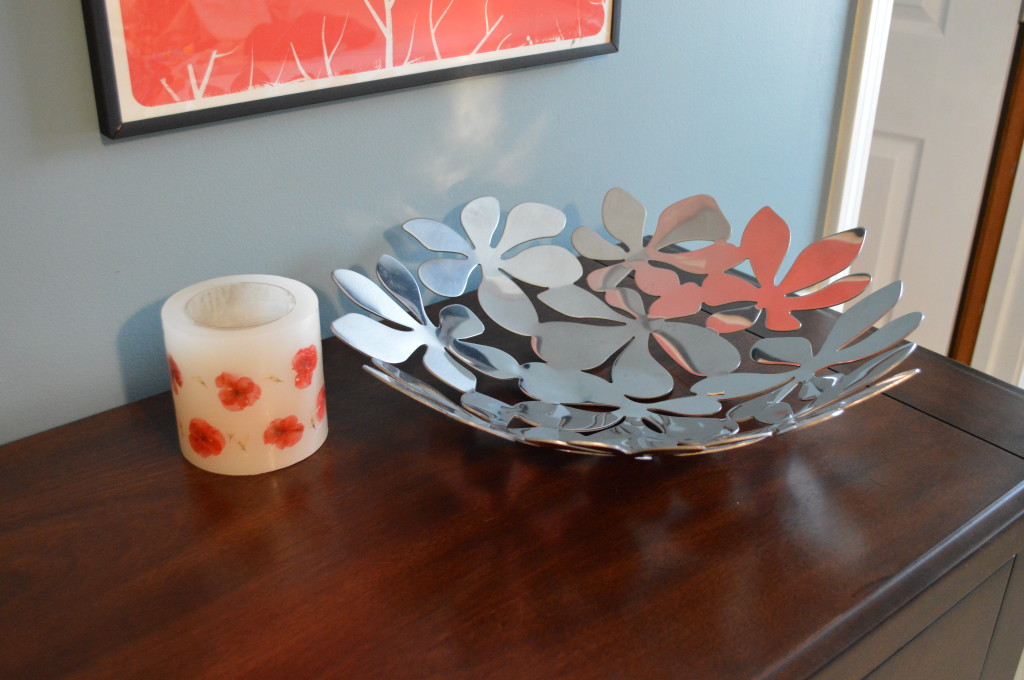 Of course, the little silver star hasn't gone to waste. It might eventually get tossed in a garage sale box, or moved to a different room. But for now, it's hanging out in the closet, holding safety pins in there. (I moved them out of the new dish on the dresser because it made more sense to have them in the closet, where I use them.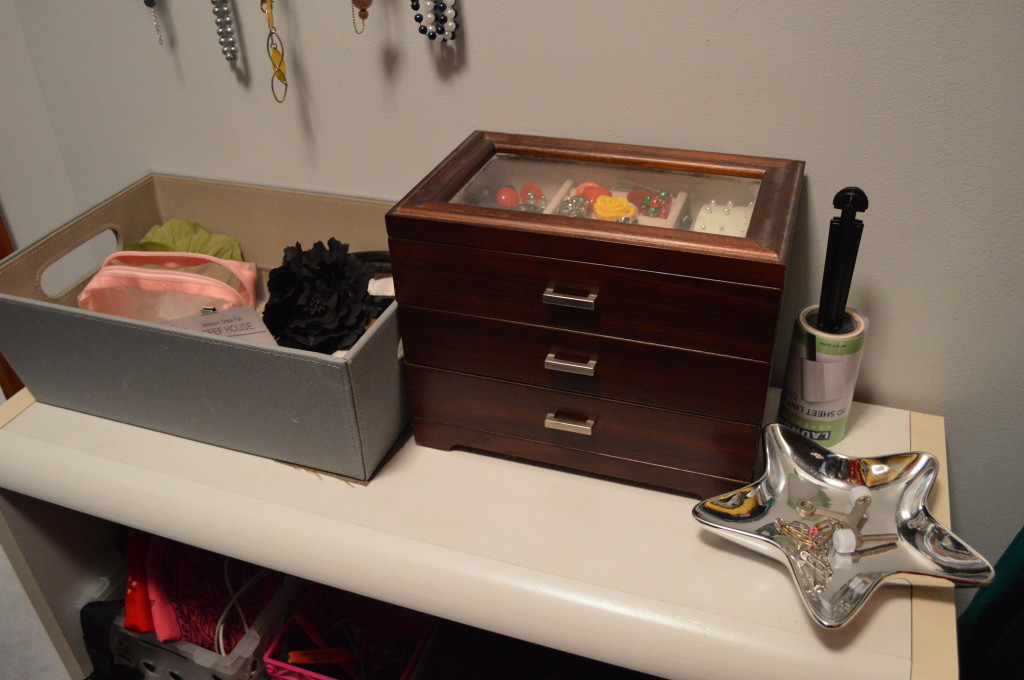 Also, I can't help but smile when I look at how organized my jewelry is. It's the one area of the closet (and the house) that I pretty much always keep nice and neat and organized, simply because it's easy to do (that multiple hook hanger was a lifesaver!) and it looks so pretty!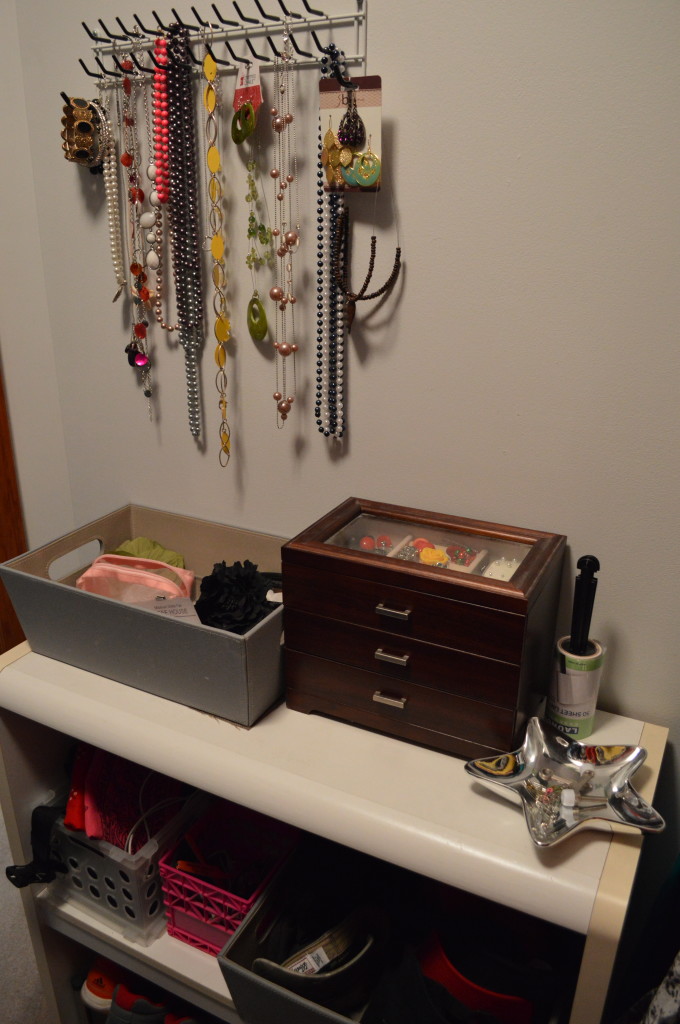 So, there's the our new birds, in a dish, on my dresser.
What's new with you all? Do any shopping recently? Made any awesome crafts? Cook any good meals? Tell us how your weekend went!