Psst! Don't forget to go enter our Favorite Things Christmas Giveaway!
I've been doing a little bit of Christmas crafting and I'm stuck.
No, not stuck with hot glue or staples or something like that. I'm stuck on what to do with these two wreaths so I'm asking you for advice.
For starters, I made this greenery wreath from a garland my mom had had for several years and then passed on to me when she hadn't used it in several years.
It was still in the package so I simply unwound it from itself.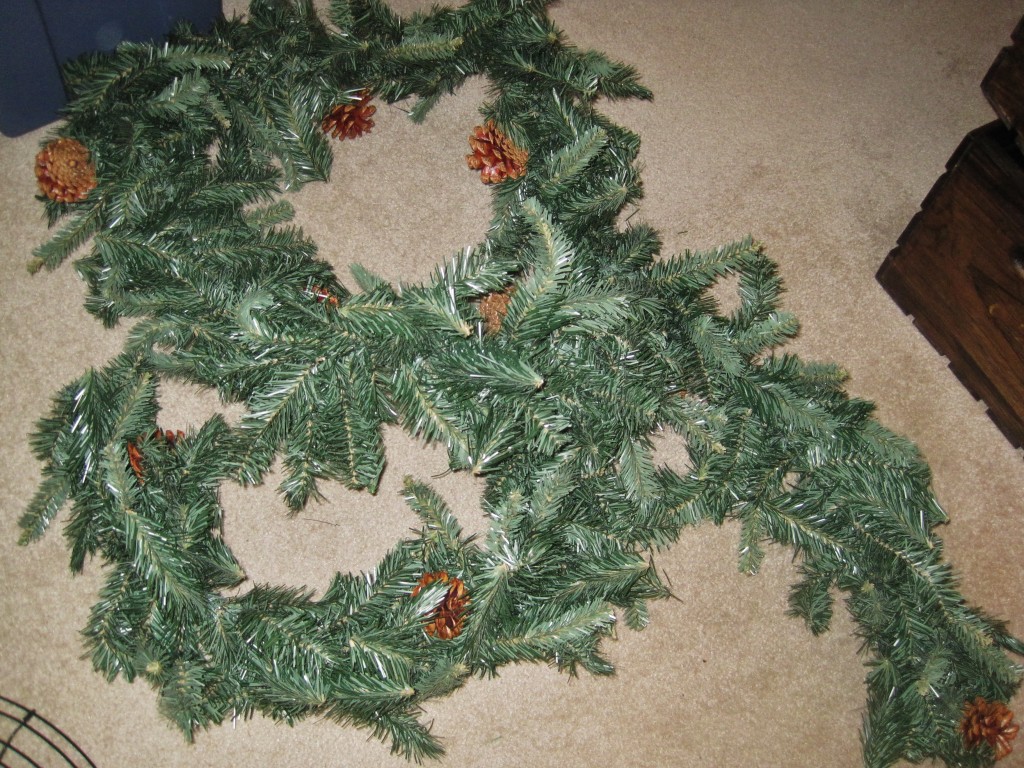 Then it was time to start wrapping it around this metal wreath frame I picked up from Michael's.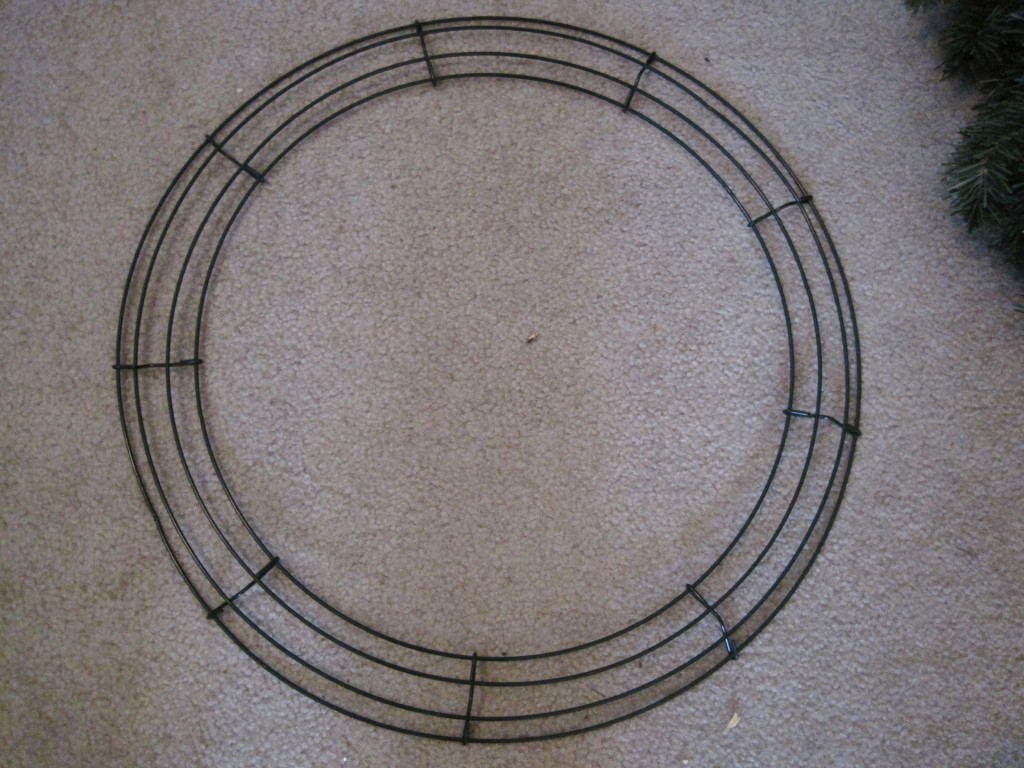 Then, it was time to wrap, or rather twist and tuck.
I decided to not wrap around the wreath frame in order to make the finished product thinner (wrapping such a thick garland around the frame would have made it twice as thick). Instead I tucked the little greenery arms in and around the metal frame.
First, tuck a long arm into the frame.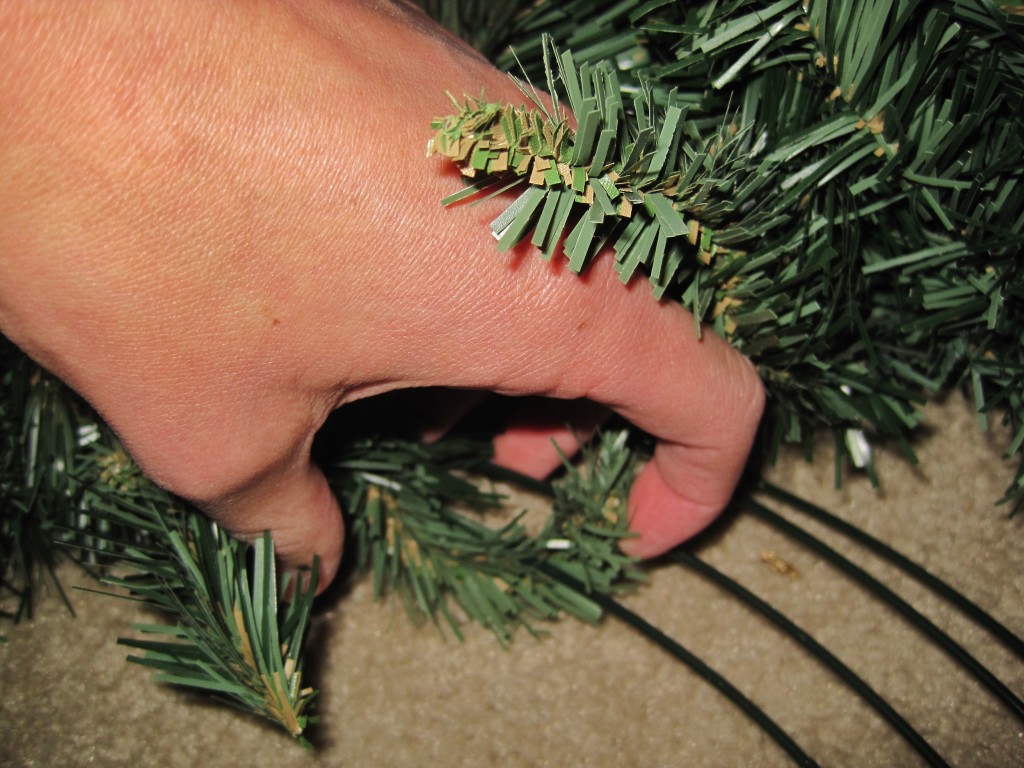 You want to pull it pretty tight to secure the garland to the frame. Otherwise your wreath will be a little saggy and wiggly. Not good.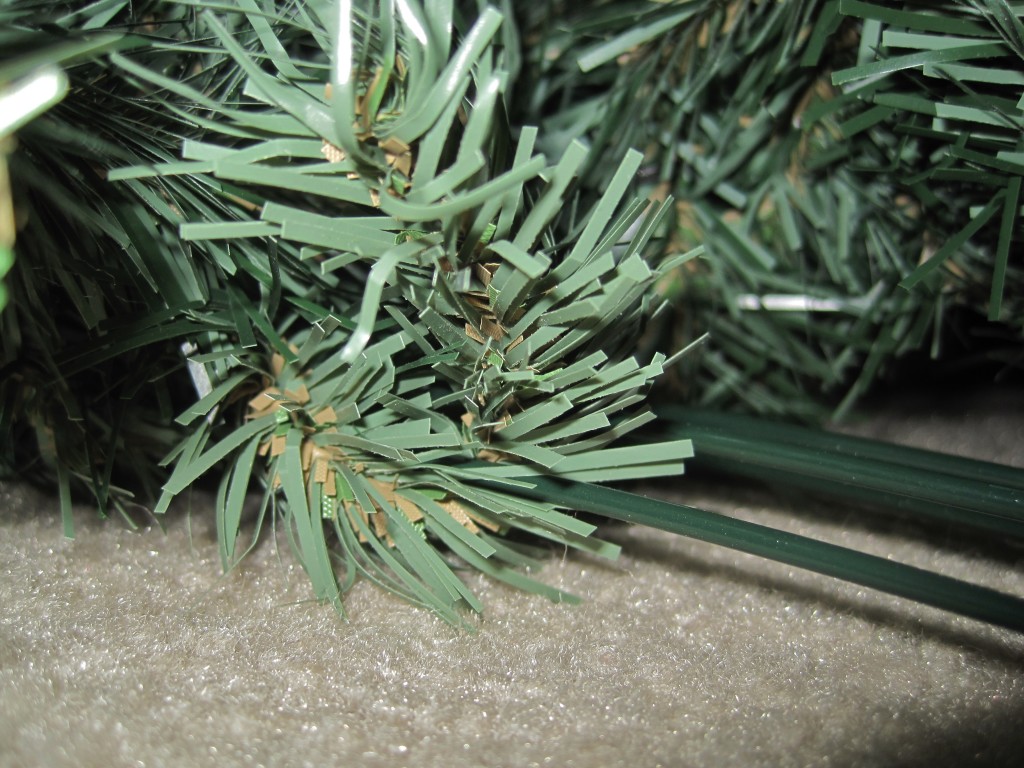 Then, to secure it, twist it together with another little arm, twisty-tie style.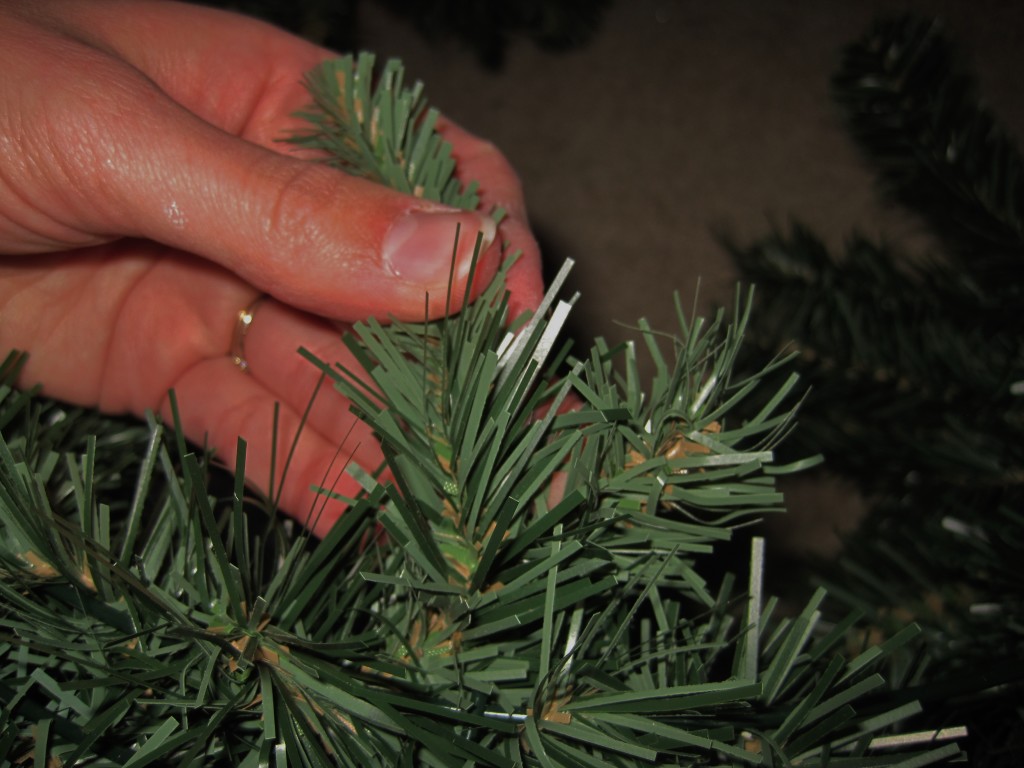 If you do this, you'll want to make sure and wrap little arms around on the inside and outside edges because it helps hide the metal frame and make the wreath look more full.
Keep doing that all the way around until you get to the end. I ended up with a little extra and I just snipped it off. I'll find something to do with that later.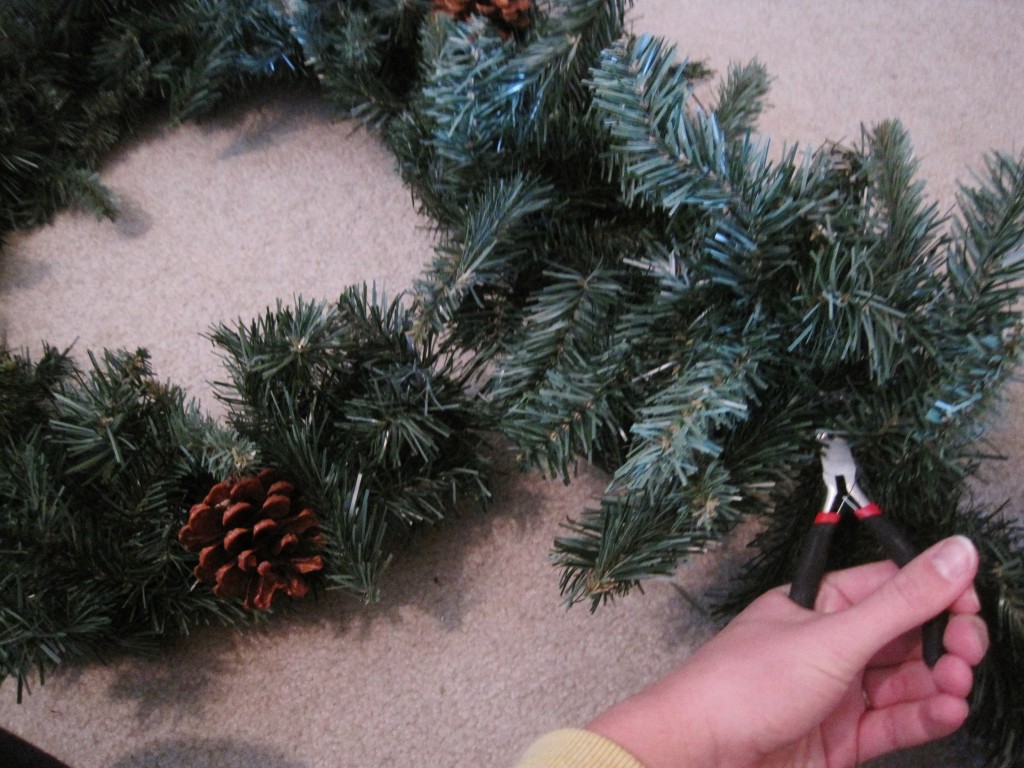 Now that I have my basic wreath finished, it's time to decide how to finish it so I'm looking forward to hearing your input!
(Keep in mind, these are just quick examples with stuff thrown on. The finished product will look more polished…hopefully.
Here's option 1: Shiny and glittery ornaments.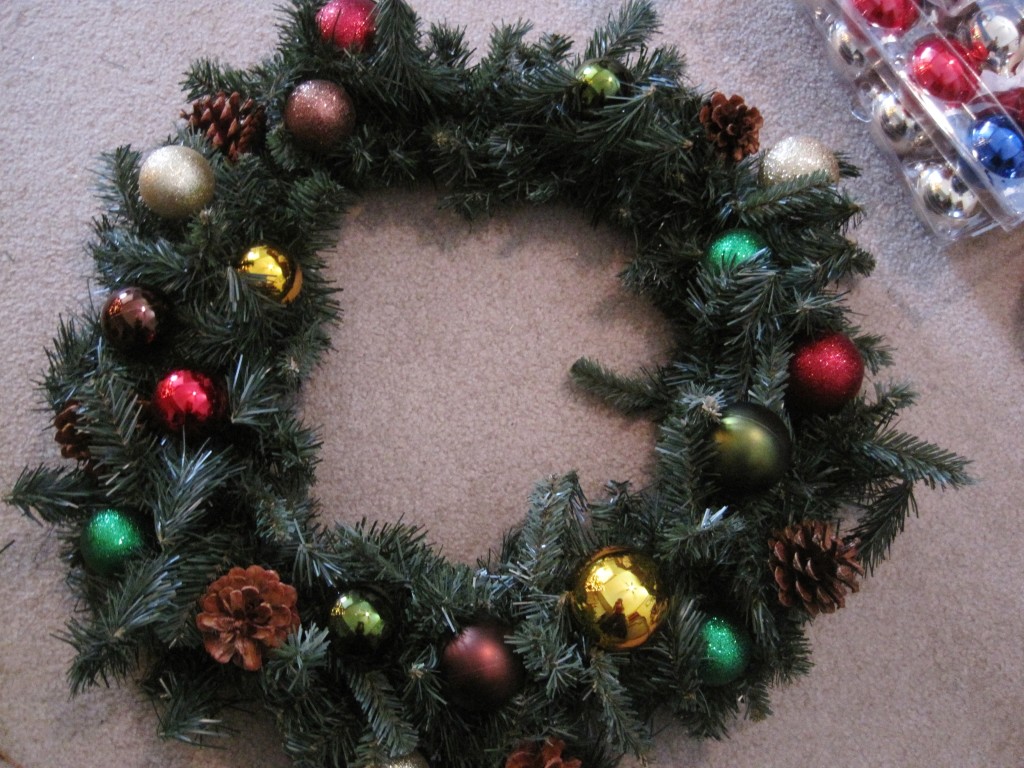 Option 2: The natural look with red berries and glittery little swirls. (This matches our tree, if that helps at all.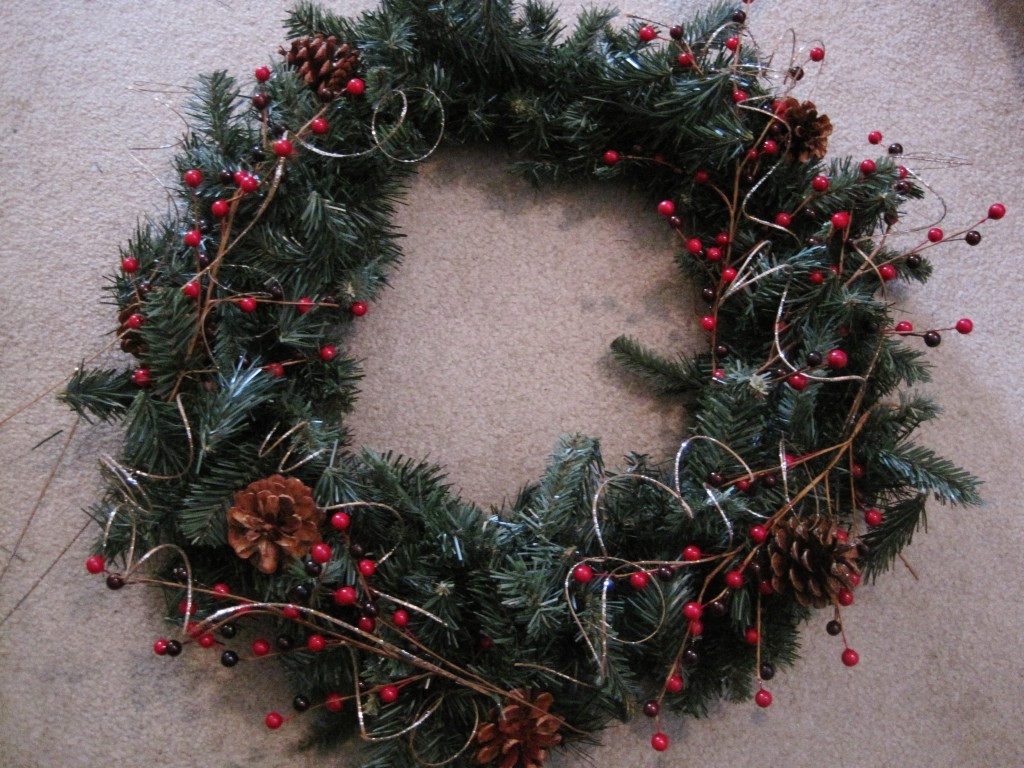 I also have a grapevine garland I could use.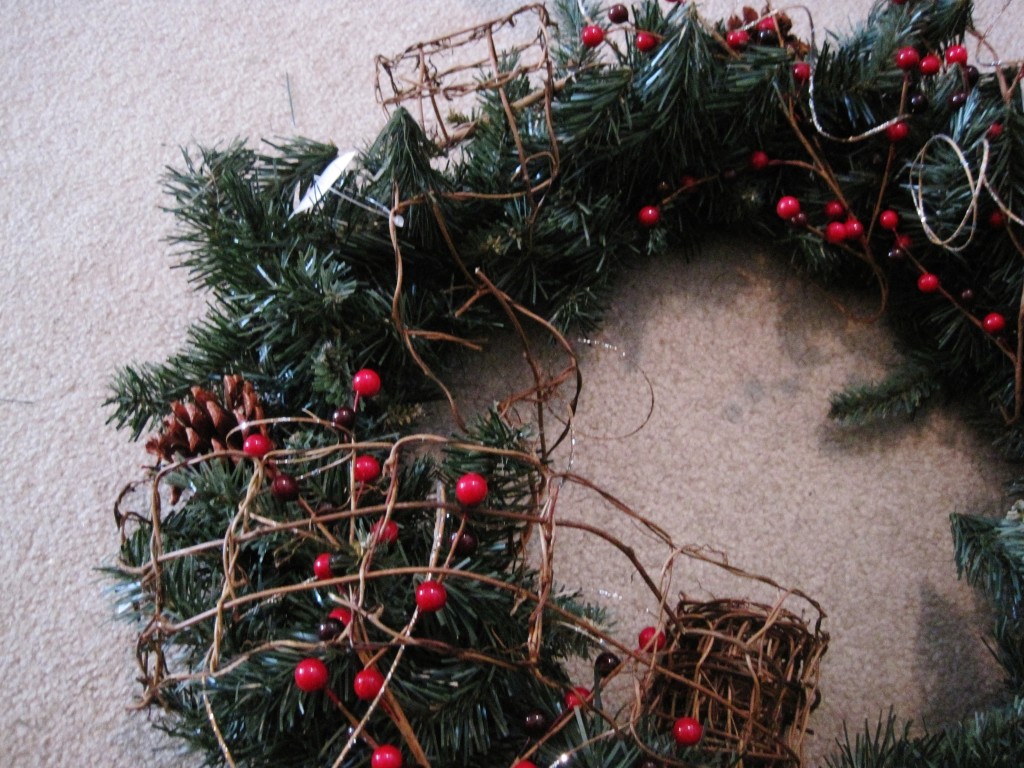 Other little options and choices are also possible, as you can see…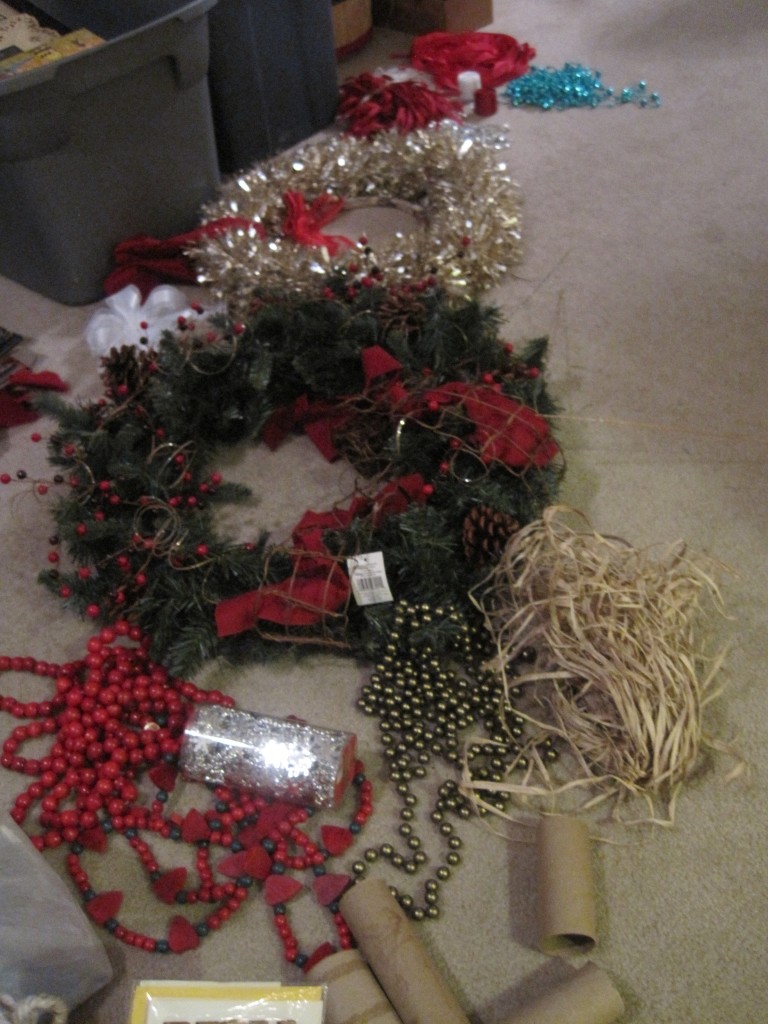 Several ribbon selections: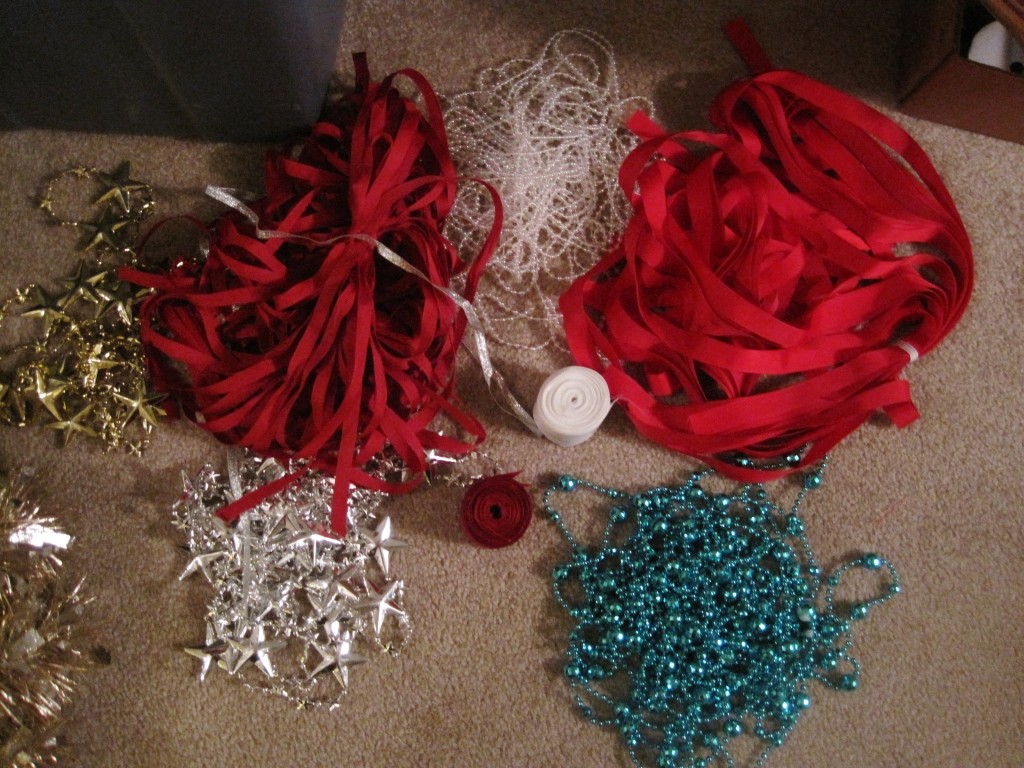 Several beaded garland options, etc.: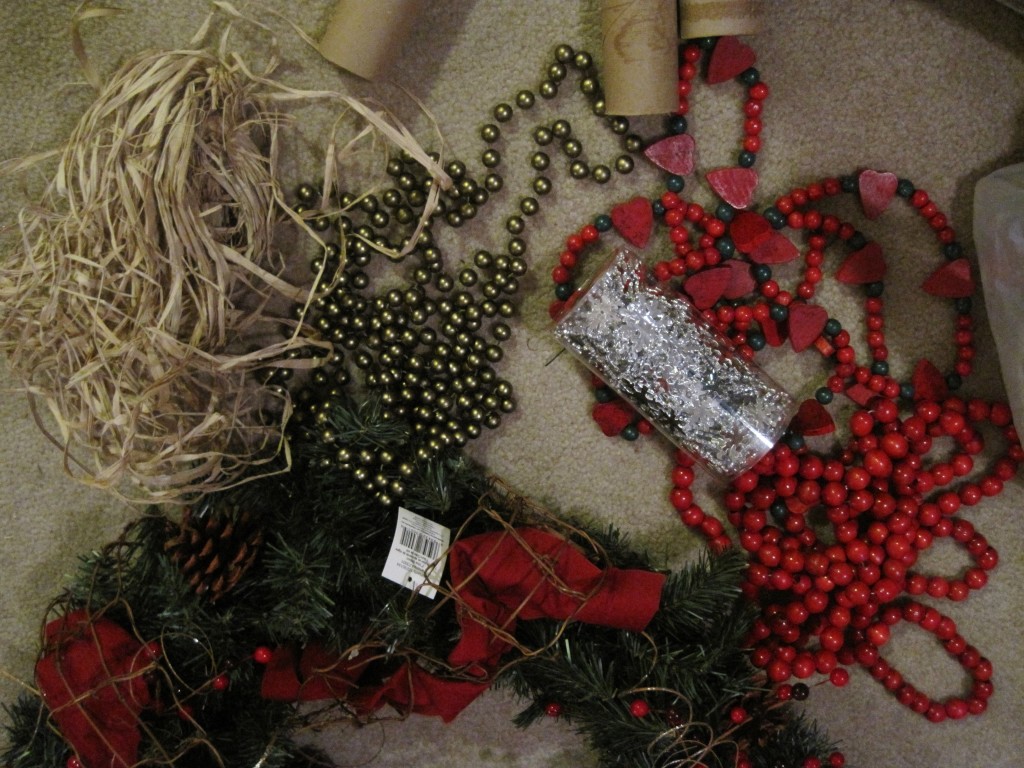 You can see I'm pretty undecided so please, offer advice!