Well, since we've been spending the majority of the free time we have to work on home projects dealing with basement stuff, I figured it was worth a quick update for you all.
Here's the post with all the details on what happened. And a quick reminder photo of what part of the ceiling looked like down there.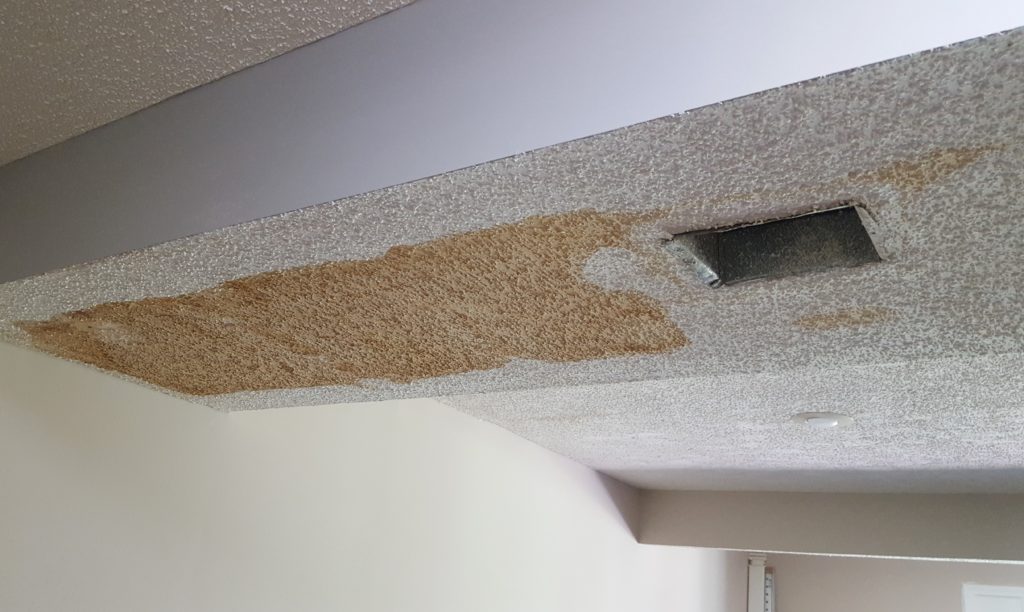 First of all, it's been so frustrating. As in, I've been dealing with four different insurance people and we've had three different drywall guys here to look at it. We finally choose someone to do it and got the insurance stuff all sorted out though, so that's good I guess.
And, we got the main room cleaned out for him to get started…but then got postponed because of the insurance stuff. And now that we're ready for him to start, he had something else he was doing. Good grief. He did finally start today, though. Goodness gracious.
In other news, the storage rooms are more of a mess than ever. And the guest room looks like this: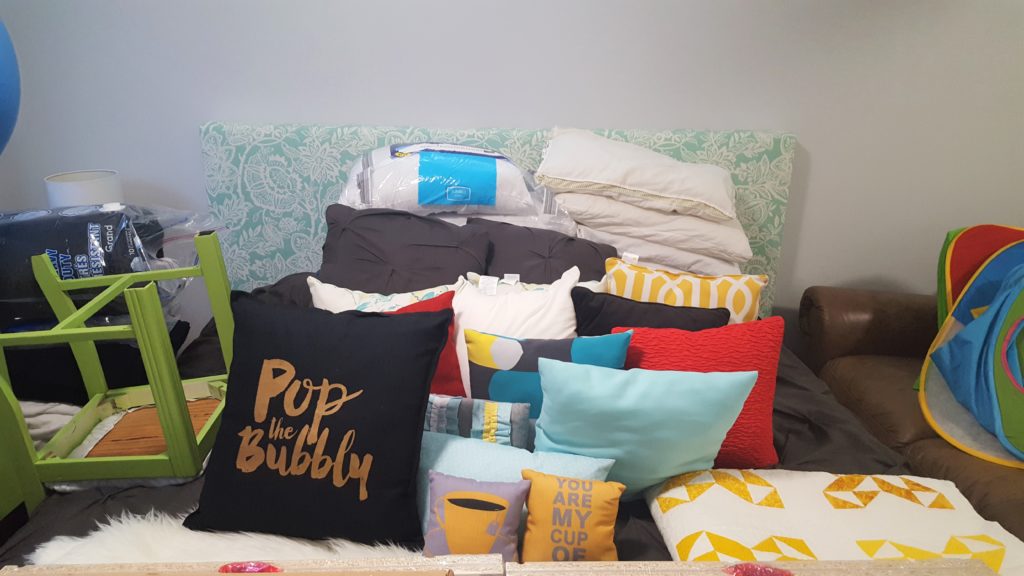 Yes.
Awesome.
(As a side note, Wyatt thinks I have a throw pillow problem. I think he has a throw pillow problem, in that he doesn't like throw pillows enough!)
You can image it will be SO EASY to get to all our Christmas decorations and wrapping paper since we have to walk outside and go around to the basement door.
However, when all this is said and done, things will be better. The ceiling will be repaired, scraped, and repainted. I'm bummed we won't get the rest of the space finished this year, but I'm excited to tackle it in January. It should be a fun project once all this big, hard, grown-up stuff is done.
Until then, we'll keep using the wide open room as an indoor playground for Will, after the repair work is done, that is. For now, we'll just enjoy the plastic covering on the stairs as an extra festive holiday touch.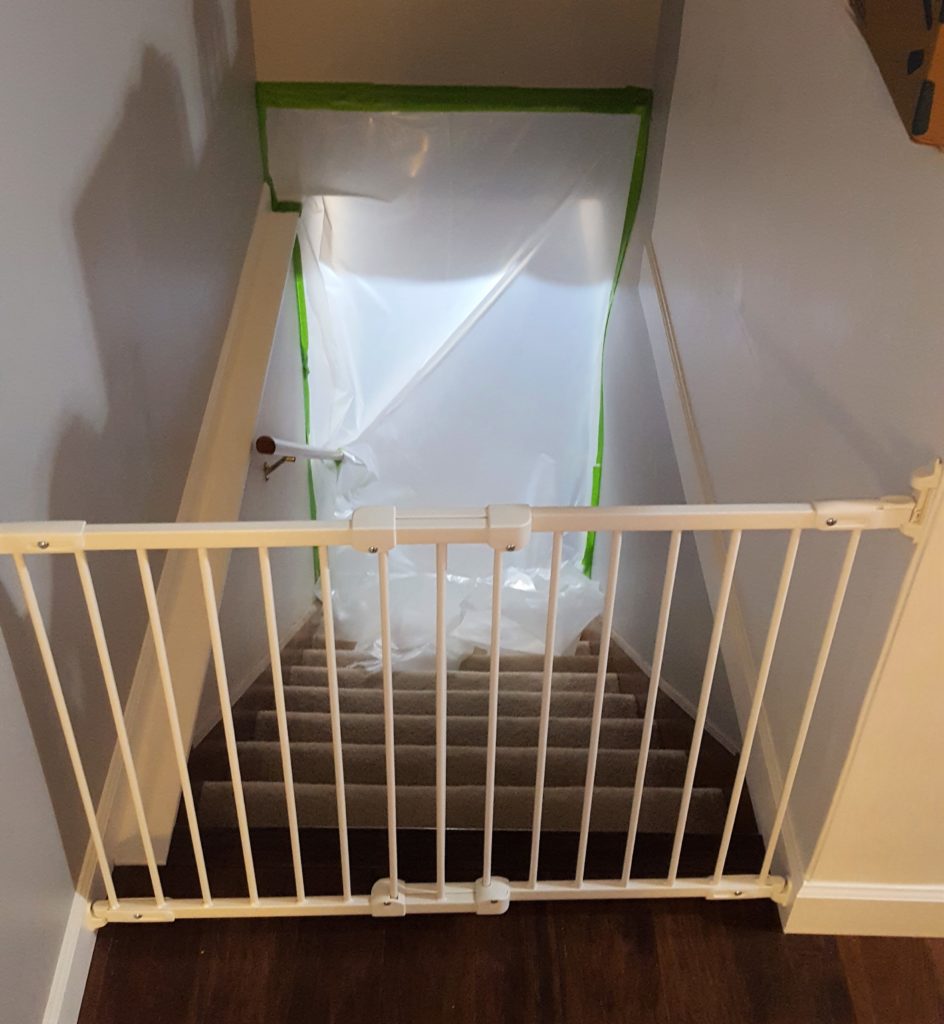 So, that's what's "up" with our downstairs family room remodel. Nothing like a little, or a big, bump in the road, right?
Anything new in your neck of the woods?