I know Christmas is over, but with all the excitement and traveling, I'm a little behind on getting these posts up here so I wanted to go ahead and tell you guys about our Christmas.
We spent most of the days Wyatt had off of work away from home visiting family, which was awesome, but when we made it back to our living room on the night of the 26th, we couldn't have been happier with how we spent our night at home, just cuddling and chilling out on the couch.
We had beef stew and other random appetizers, with some wine and maybe a beer for him. It was cozy and calm and just awesome.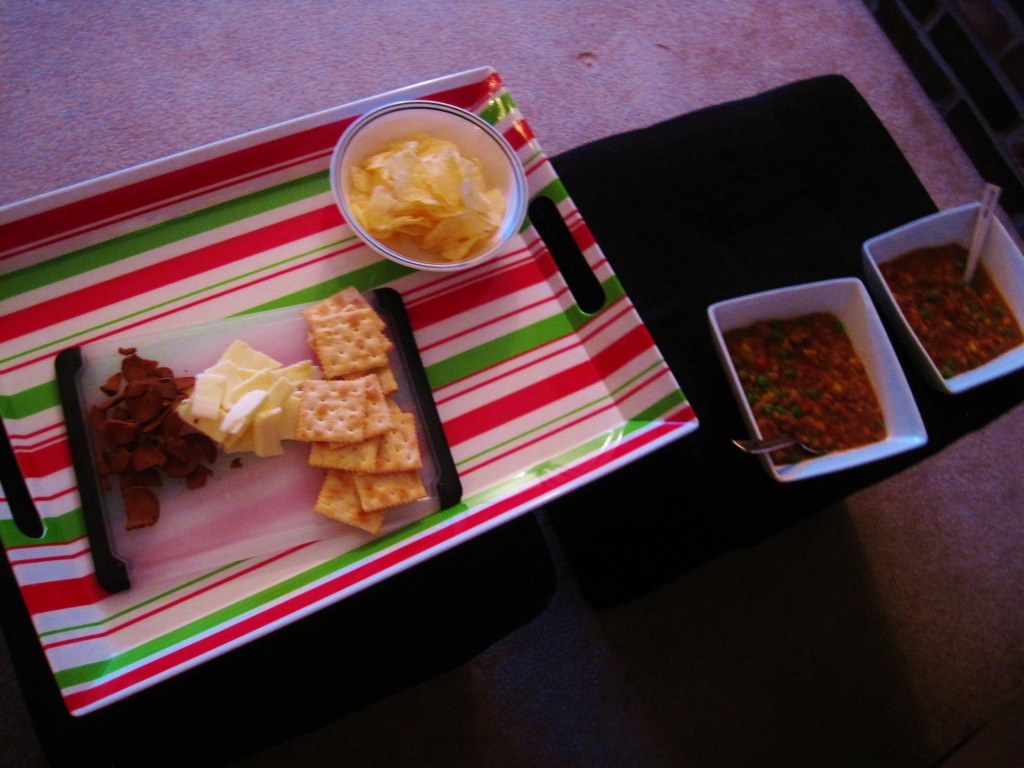 For presents for each other, we tried really hard to stay pretty economical since we were already buying presents for so many people. Plus, we think there are some awesome ways to give gifts that are meaningful without them costing a lot of money. Still, we I really, really love wrapping and opening presents, so we still really enjoy this time together.
Now, we already showed you a couple things I made/bought for Hubs (the ornament and coupons, and this awesome gift) but I wanted to brag on his gift-giving skills a little bit, too.
Here's a shot at how my stocking was filled, by Santa of course: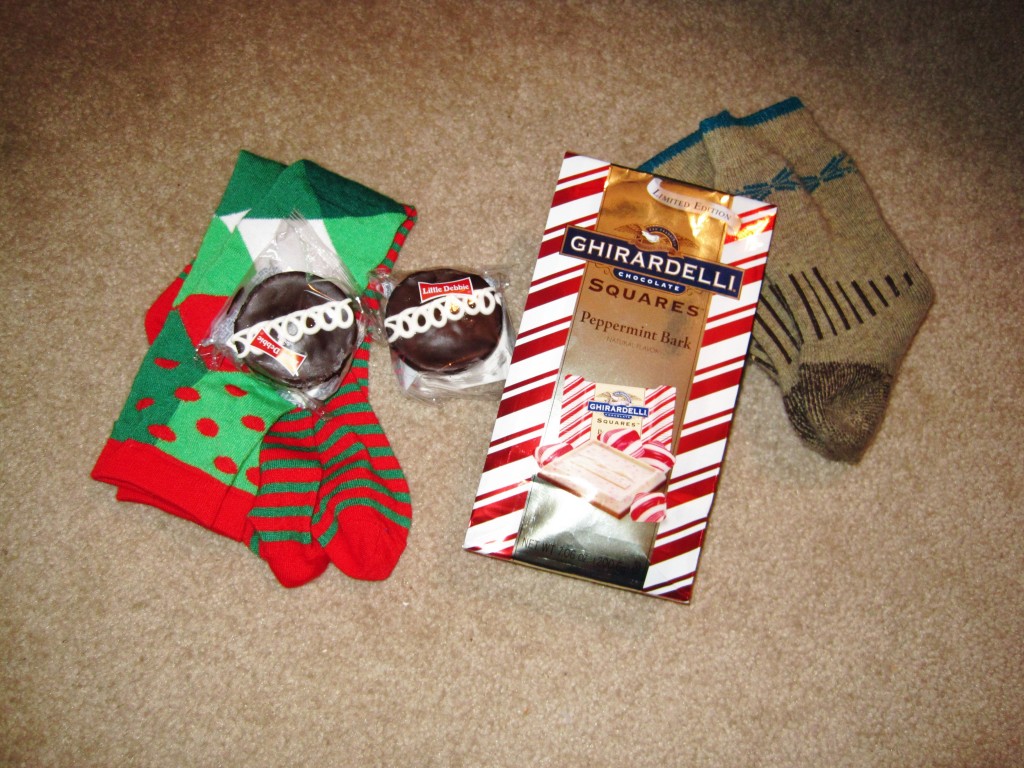 Socks, candy, and cupcakes…does he know me well or what?
Note: There were more cupcakes than that. I may or may not have already eaten a bunch of them. 
He picked out this awesome wooden tray after I dropped a bunch of hints about how I really wanted something similar for the living room since we are currently sans coffee table. Plus, I think it looks great on the fireplace, filled with all our Christmas candy.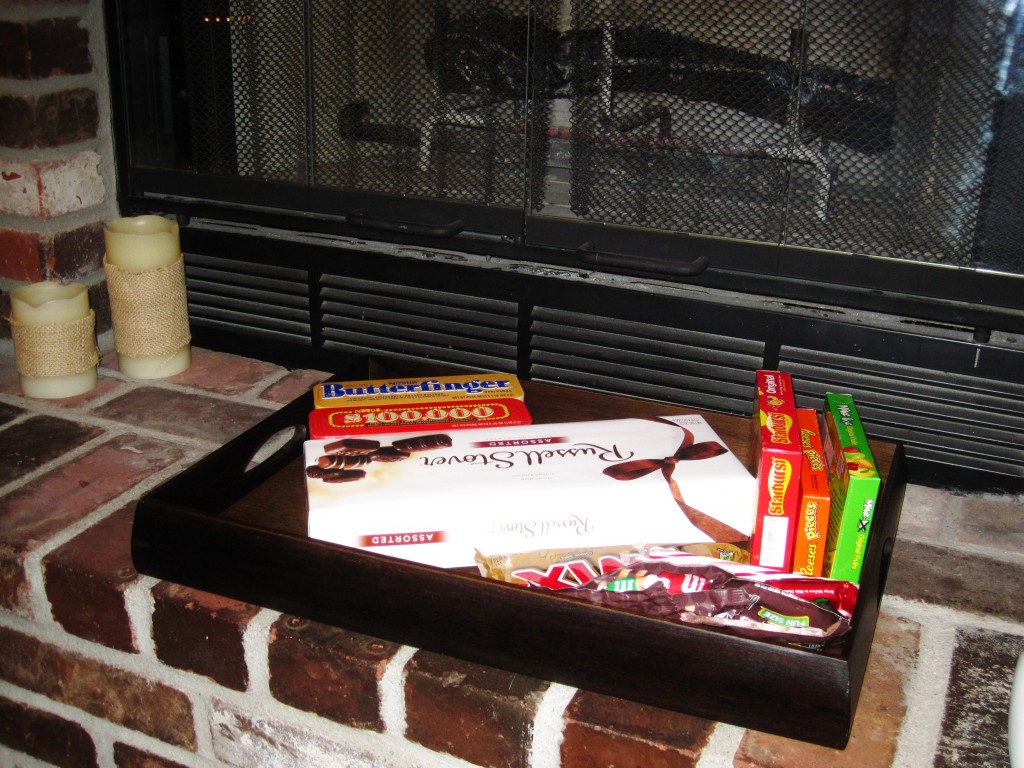 I promise it will look even better once our living room is all undecorated and styled normally again.
I also unwrapped a yellow cardigan sweater, a yellow and white lace skirt, a huge, awesome new skillet (with a lid), and perhaps my favorite present of all, my Snoopy Tervis!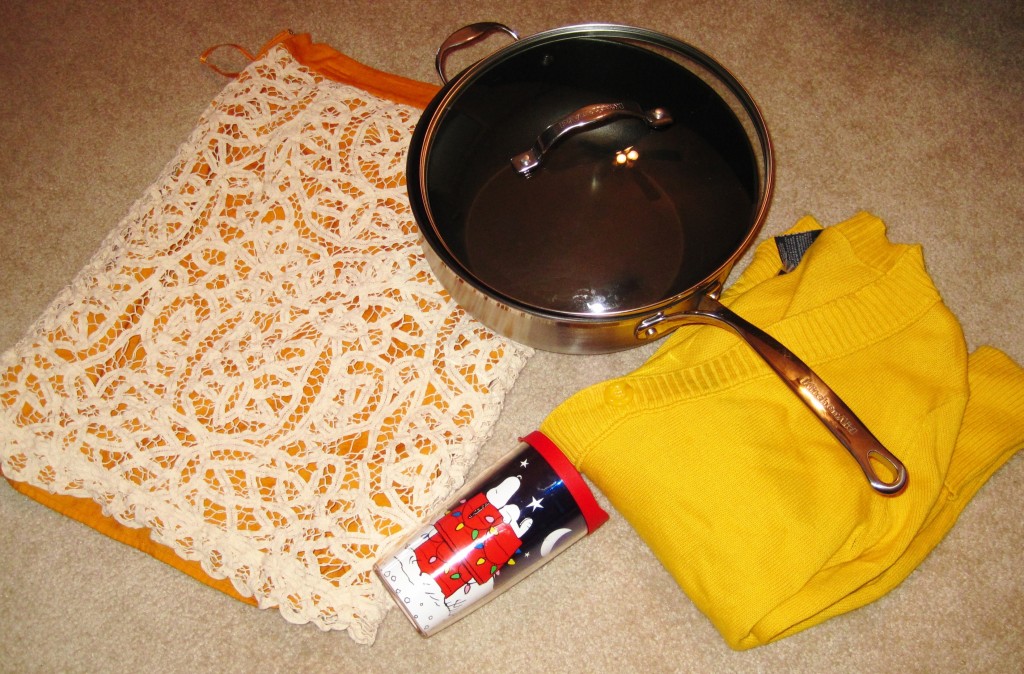 As for how I rounded out the gift-giving, Hubs' other popular presents included a Sporting Kansas City scarf he'd been eyeing for a few months but hadn't purchased.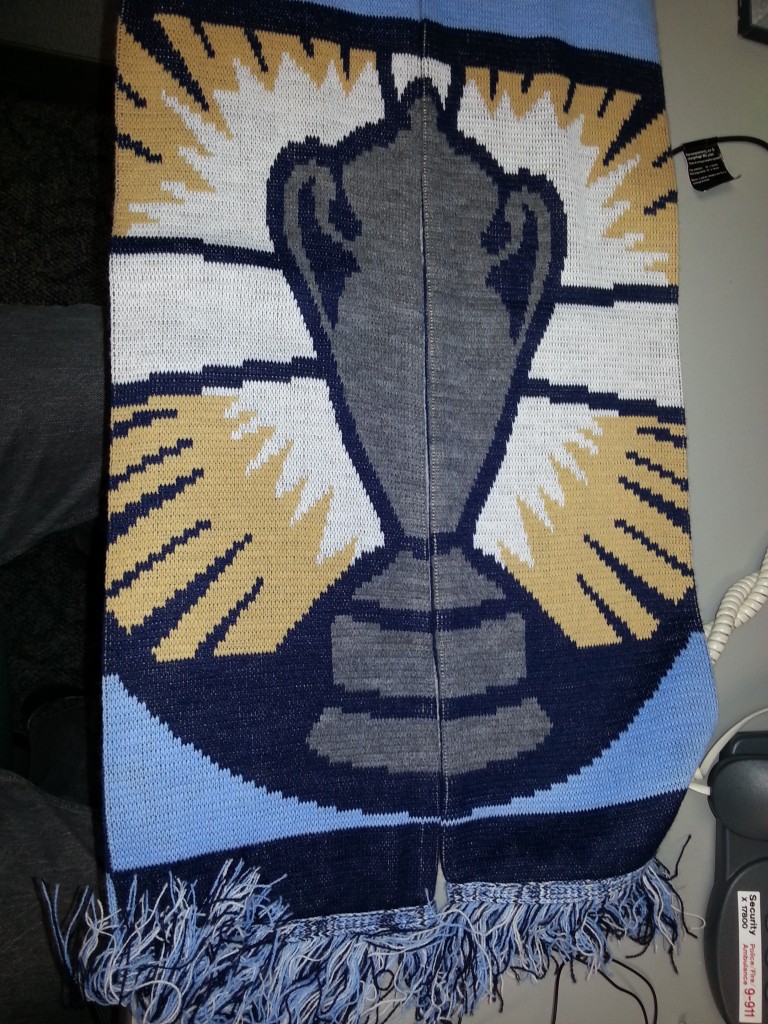 Cool note: this was actually designed by one of our friends and I ordered the 6th to last one available…ever! Three cheers for getting my tushie in gear before they ran out!
I also really wanted to get Hubs a Tervis of his own and I knew he'd love an SKC one, considering he uses my yellow, girly-looking "M" one every morning to take a drink to work. (He says "'M' stands for 'mine!'") Unfortunately, Tervis doesn't offer MLS logos and when I tried to make one using their custom option, it was rejected for copyright reasons. Bummer. After several attempts to get it approved (I even emailed the SKC copyright people!), I resolved to just wait and let him use mine…but then had an awesome idea that I could just make my own using Photoshop to combine lyrics from his favorite Cauldron (the SKC supporters group) chants and other random SKC quotey things. Here's Hubs showing the finished product off at work: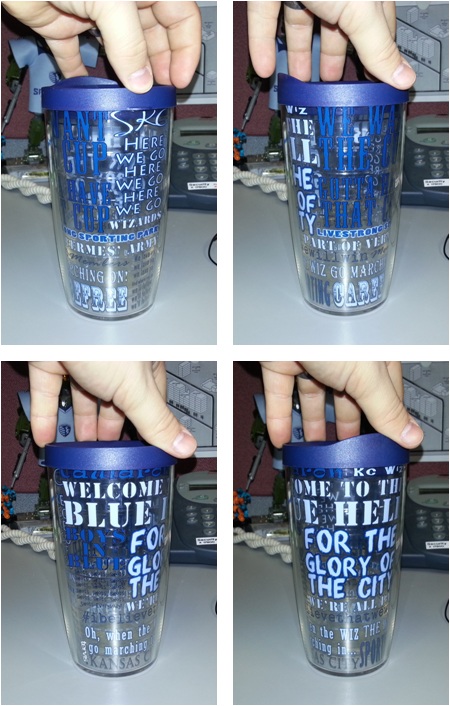 Note: If you don't know what a Tervis is, it's just the best tumbler/to-go mug out there. Seriously, check it out. (No affiliate link there, just trying to spread the word.)
He loved both of these soccer-themed gifts, as well as other more boring gifts I always get him (new socks and undies), so I'd say it was a pretty successful Christmas at our house.
Among the other fun gifts we gave or got were some vintage tools from Wyatt's grandparents, some yellow and blue vintage Pyrex dishes for me, and a whole bunch of awesome stuff for the garage and kitchen (our respective areas of expertise, I suppose). We both also added several books to the already-too-small bookshelf so I think I can smell some built-ins coming soon!
We gave my mom a snowman Snuggie (Fun and Functional!), Wyatt's mom a vintage Ziggy ornament, Wyatt's dad a Weber grill (and a Royals World Series ornament we found from when they beat the Cardinals–it was my peace offering for our family rivalry), and my sister a vintage metal sifter with red stripes, like the blue one you'll find over my kitchen door in this picture: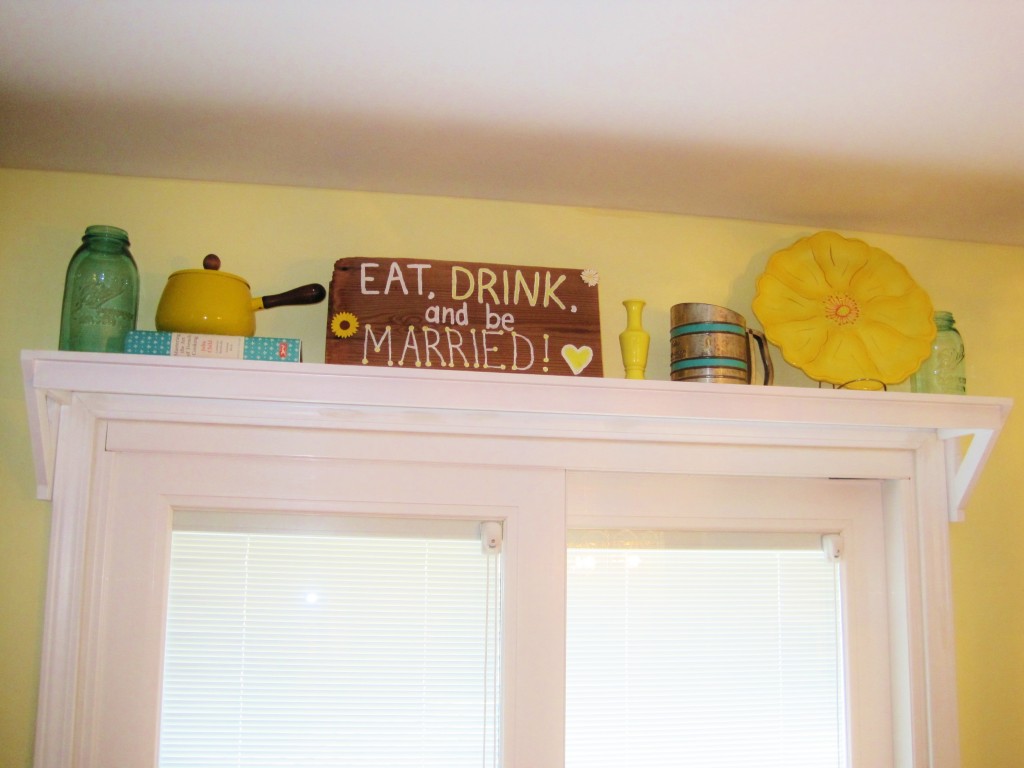 Of course, there were many other presents we enjoyed opening and watching others open from us–way too many tell you all about here, but I'll sure you'll start to see them pop up in future posts as we work them into the new house.
Now it's your turn–tell me some of your favorite gifts you gave or got this year!