Remember last week when I was all "Look at my kitchen! It's beautiful!" in this post?
Well, now it looks like this: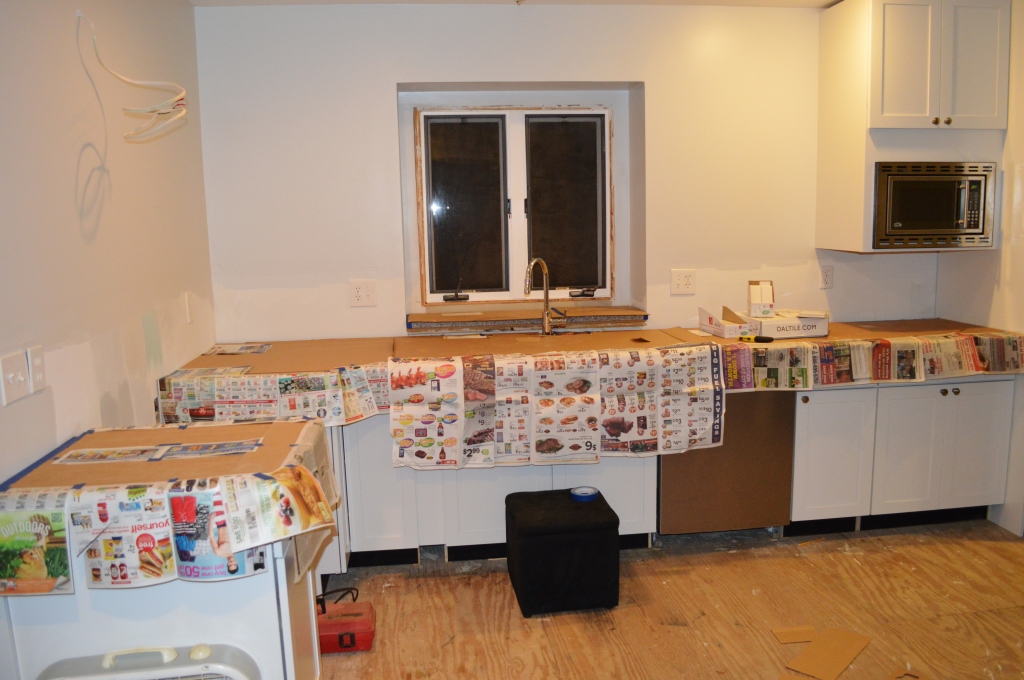 Yup, we went from wonderful to wild. It's like two steps forward and one step back…
But, I know that when we have a tiled backsplash (hopefully in the next week), I'll be all smiles again.
In the meantime, we'll be busy. What will you be doing?