As usual, our weekend recap reads a little like a to-do list of items we checked off our list. It seems every weekend gets busier and busier as we move closer to the holidays, even though we haven't really started most of our holiday festivities. Still, it was a good weekend, and I think it's good to reflect back on how we spent our time (visiting friends and making memories) when it's tempting to be discouraged when we aren't making a ton of progress on our projects.
This weekend, we spent Friday night with our favorite little one-year-old. Her parents had tickets to a show that night which means we got to babysit! She was adorable as usual, and spent most of the night smiling and dancing and bouncing. (Her parents just got her a little indoor trampoline and she loves it!)  It's hard to get a non-blurry photo of this little one since she's always moving but that's okay. She's cute even when she's a little fuzzy!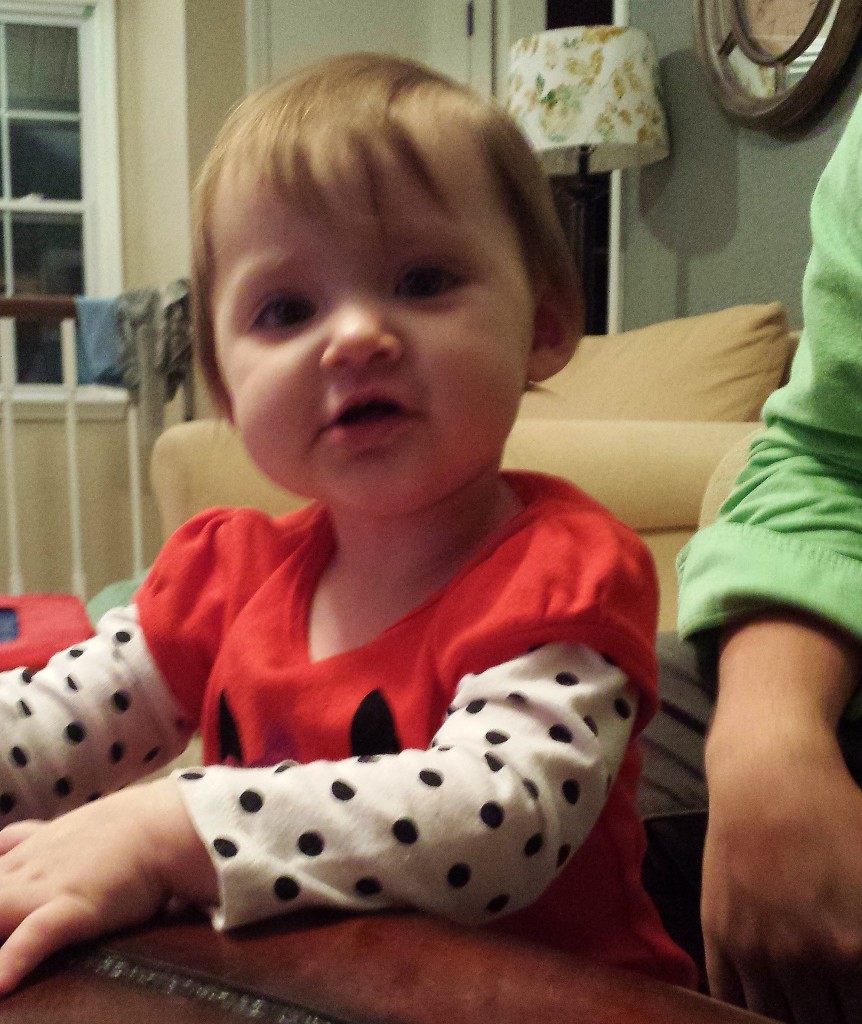 Even though we don't have kids of our own yet, we definitely love to spend time with this little cutie. Wyatt's main job is pajama patrol, mostly because it's not diaper duty…but he's coming around to the idea that little girls can be just as much fun as little boys, which is a fun little turn of events.
On Saturday, we spent the morning working on the table, of course. Then, we met Wyatt's mom and some friends for lunch. They were up doing some Christmas shopping in the city, which is always fun. I almost joined them so I could go to Target before the Black Friday craziness, but I decided I should stay home and help Hubs in the garage.
Then, we froze our tails off on Saturday night to watch Sporting KC win the Eastern Conference final–which means we're now one game away from the MLS cup! There was so much confetti after the game–crazy. Cold. Crazy cold.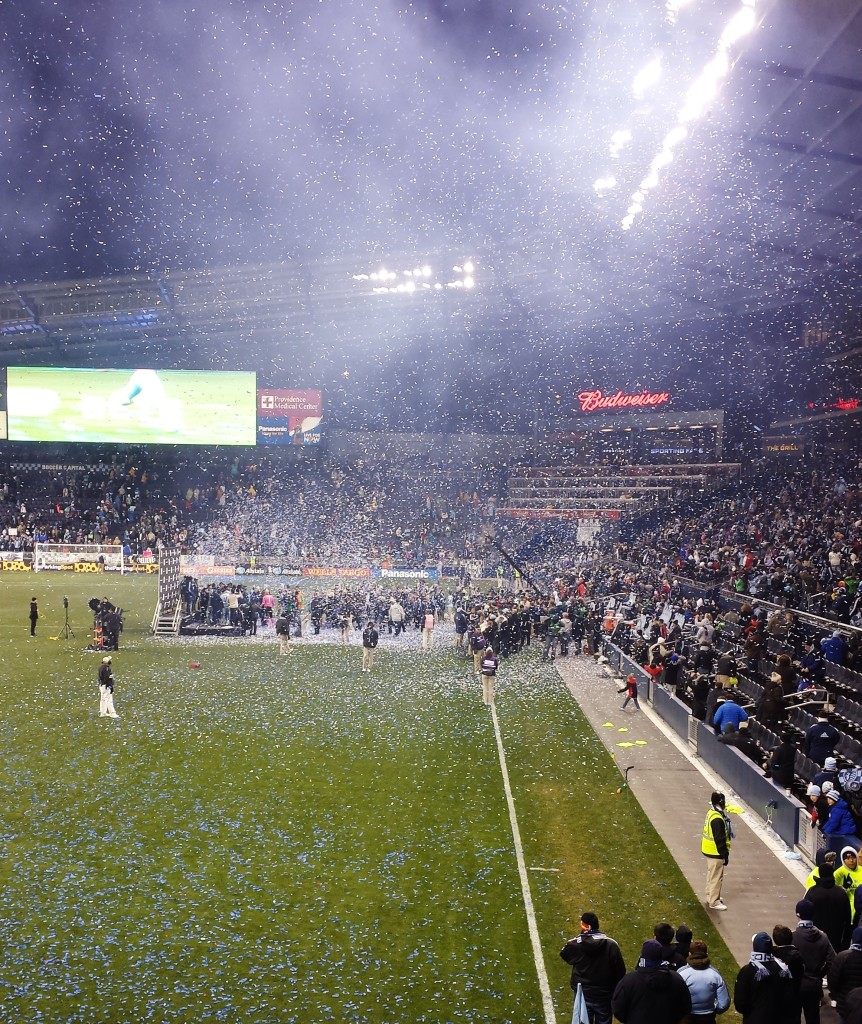 Still, I'm really glad we were able to be there.
Sunday, we went to church and then worked more on the table. We did some work with sanding and staining the top surface. One board was a lot lighter because we had to sand it down a lot more when we joined the two broken pieces together. We used a little bit of stain we had on hand to bring out the grain on that board and than sanded it down again to help it match the rest of the surface. It's still uneven (now it's a little too dark) but I think it will provide a more even base for whatever top coat we choose, and hopefully it will all even out in the end.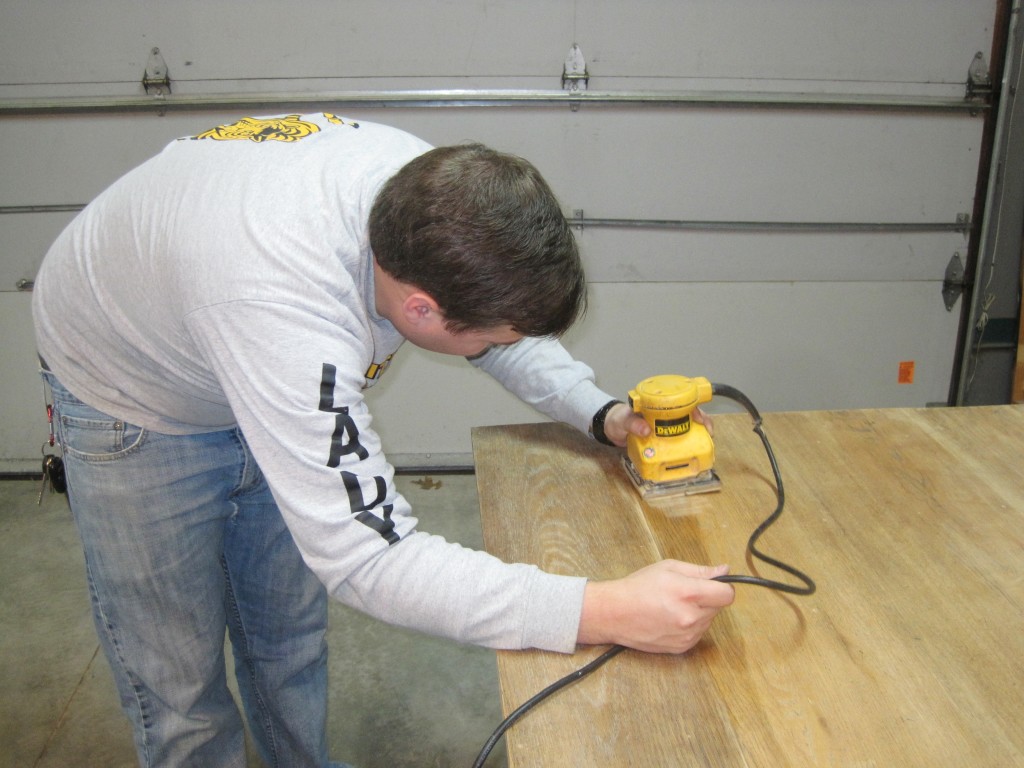 We also celebrated our first Thanksgiving dinner on Sunday night with friends. I made homemade cranberries for the first time (which turned out really well I think!) and we brought the canned kind as well. As it turns out, we have a stronger preference for cranberries than most of our friends because I think Wyatt and I ate most of what we brought with us.
To be perfectly honest, we also have several other cranberry items on hand right now. We stocked up on cranberry wine, cranberry sparkling juice, cran-beer-itas, and canned and fresh cranberries at the store last week so we are fully prepared for the holidays!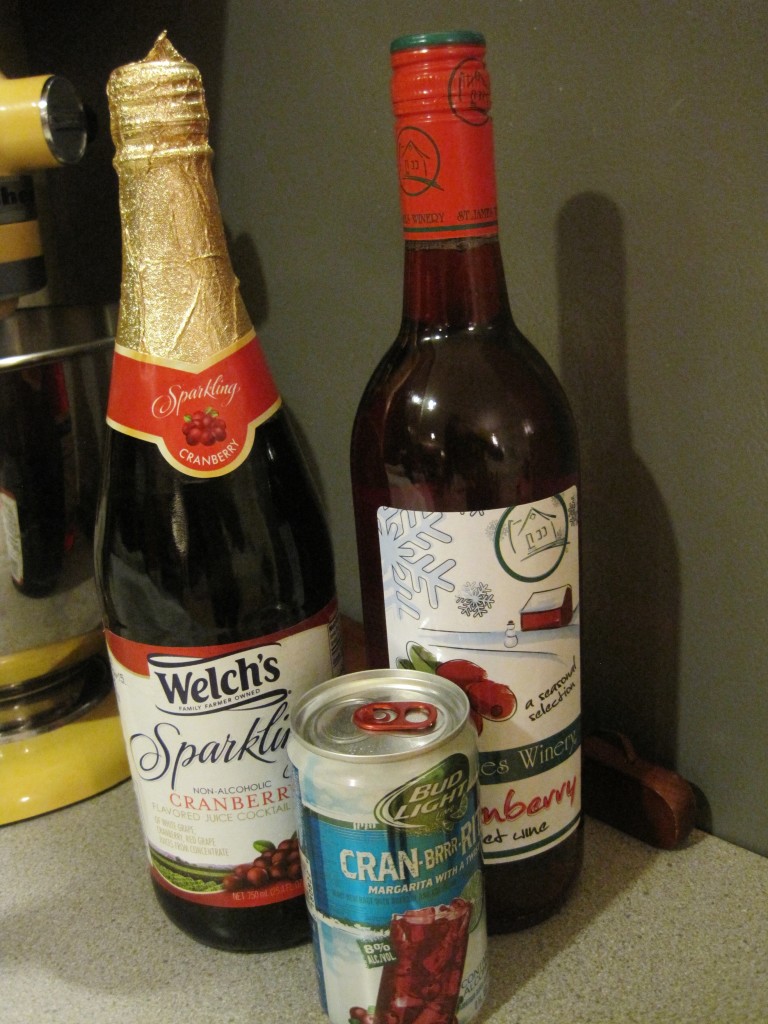 Now it's your turn, tell me your favorite way to eat or drink cranberries? Did you do anything outside in the cold this weekend? What about babysitting? Spent any time with some little cuties lately?