Well, like the rest of the country, we spend the weekend celebrating Independence Day.
Wyatt had Friday off of work, which is always really nice, even though I had to work most of the day. I'm trying to finish up a bunch of assignments before Beanie's arrival into the world and I need all the time I can get to get ahead. I also spend the day eating patriotic-colored foods from our garden.
Still, he was excited that he got to sleep in for a couple days this weekend. I guess all my tossing and turning and getting up to go the the bathroom in the middle of the night is making it harder for him to sleep, too. 🙂
He also used the time off work to mow our yard and do some other outdoor jobs we've been putting off. Can I just say how much I like our yard in the summer?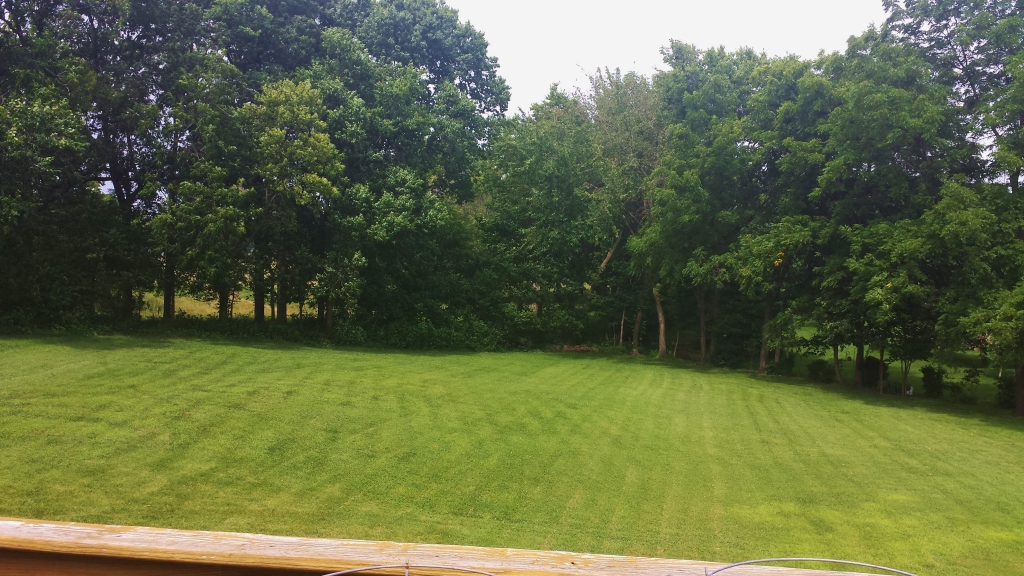 I worked in my office, even though it's still super-duper messy in there. It had gotten out of control with the end of the kitchen remodel and the beginning of the nursery project with so much stuff stashed in there that didn't belong. I also got to work on some crafty stuff I'm excited to show you all soon, as soon as it's done. I think I started about three different baby-related projects this weekend and still need to get them all finished up.
Seriously, though, we got a lot done. Wyatt even fixed our internet router issues by doing some rewiring and set up, both inside and outside the house. He's a smart guy, I tell ya.
And, of course, we also enjoyed some relaxing time. It was a little weird to not spend the holiday with our families, as we usually travel back to visit our parents and siblings for the 4th of July pool parties and BBQs, but this year, I just wanted to stay home and enjoy our last few days of "normal" before we begin this next phase of life.
We had some friends over Friday night and enjoyed a little low-key sidewalk chalk and Scattergories action. It's been fun to look at the window and see that all weekend. Makes me think about future years of doing that with our own little ones.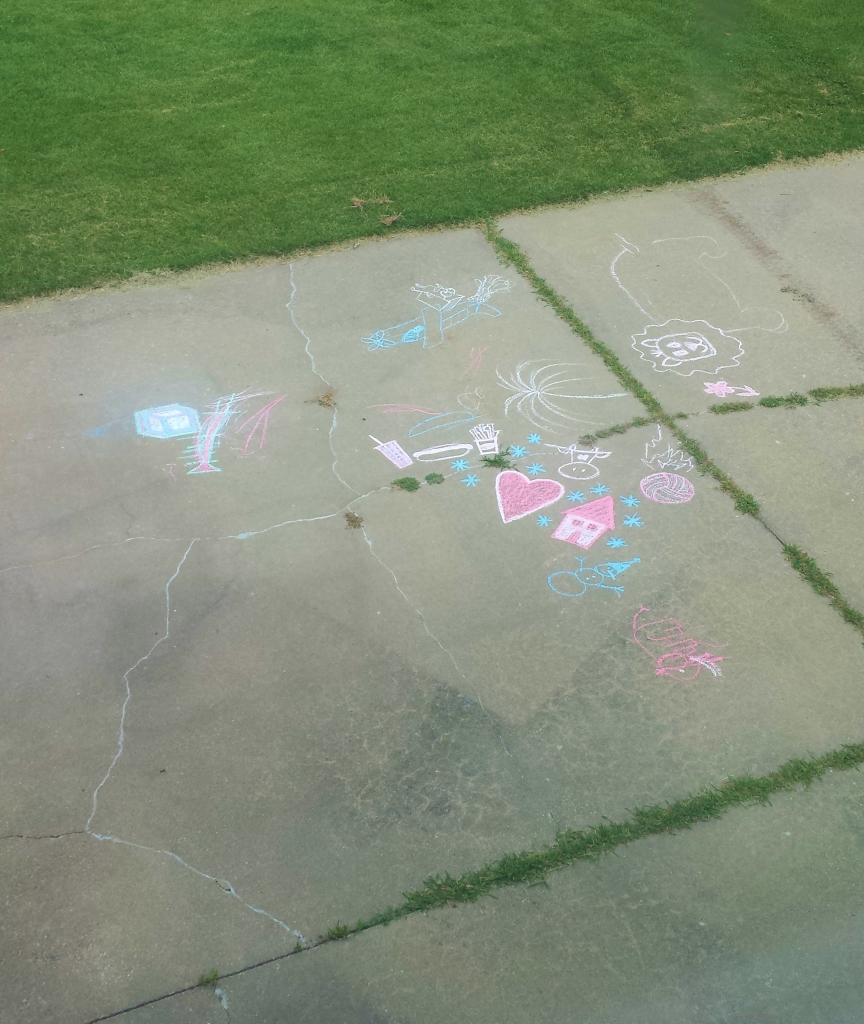 On Saturday we declined a few party invitations in favor of a more simple night at home just the two of us. I'm not sure if it's the knowledge that this pregnancy will soon be over and we'll have a third little family member in the house as opposed to my belly, or maybe I'm just tired, but lately, I'm finding myself more and more content to just spend quiet moments with Wyatt.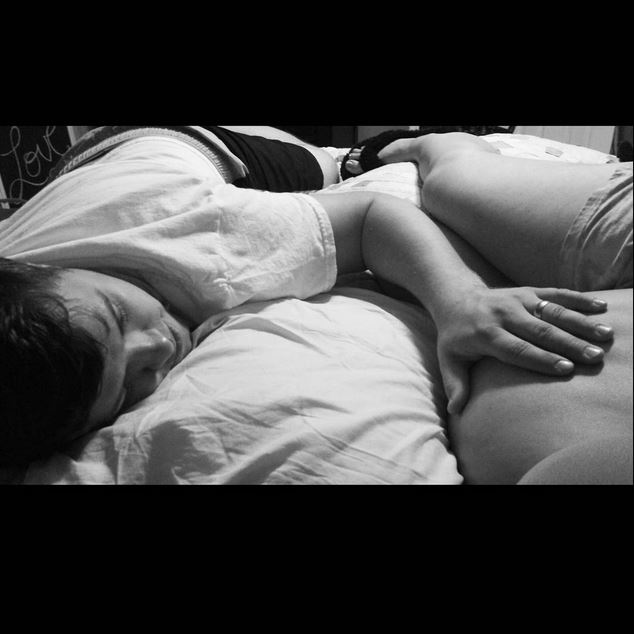 We grilled some steaks and zucchini, one of my favorite meals, and didn't feel at all like we were missing out on the excitement the rest of the city was enjoying, even though it felt a little frustrating to decline invitations from friends. Seriously, you can't be too upset with this kind of meal on your dinner plate, right?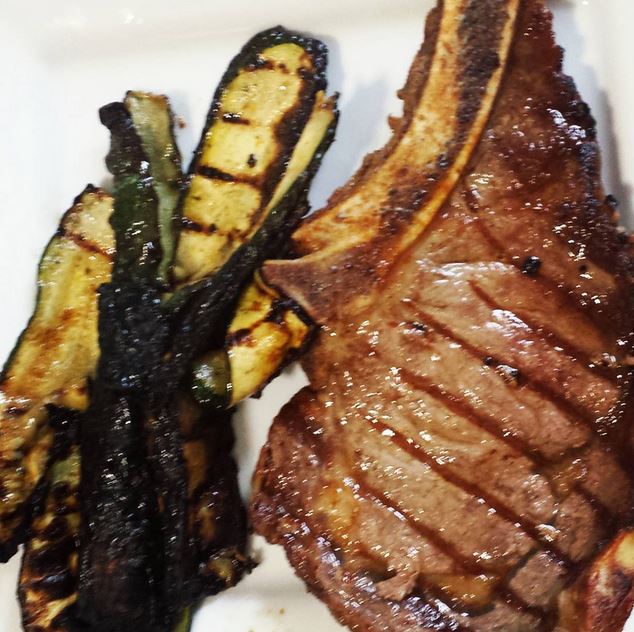 Once it got darker, we sat outside for almost an hour just watching the firework shows our neighbors were putting on. We had a pretty awesome view, even if our photos are less than stellar.
It was so nice to sit on our deck in pajamas and be able to see so many fireworks…for free…and with no crowds. All while a cake baked in the oven waiting to be devoured. Because why not?
Sunday was also a nice mix of relaxing and progress. In between various projects, we went to church and Wyatt went to play disc golf. Then, we watched the US Women's team win the World Cup, not to mention some snuggling time on the couch with some TV before bed, with more cake of course.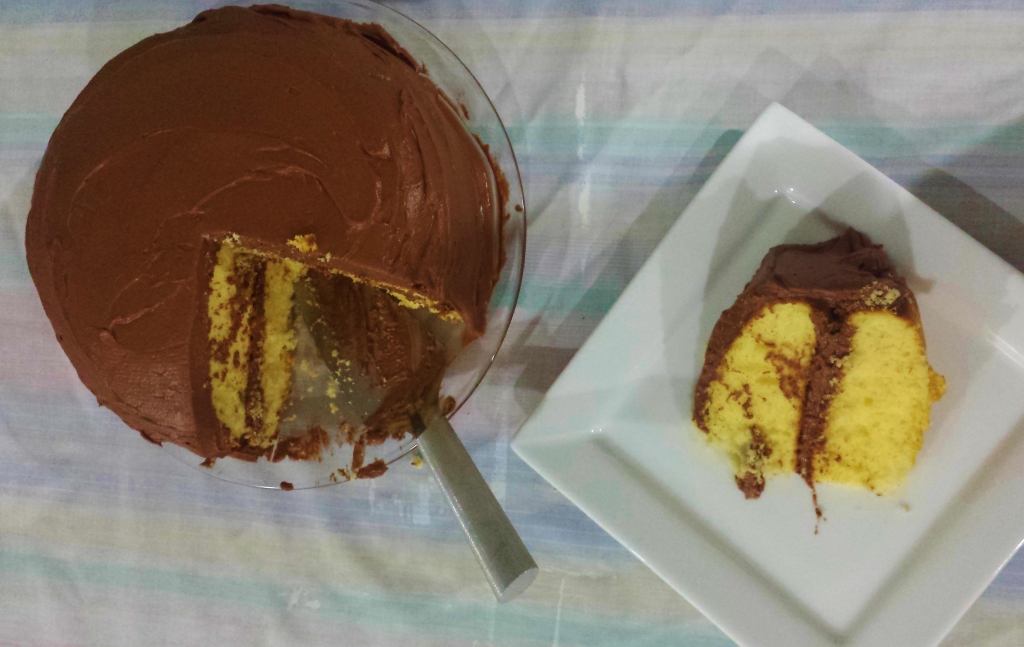 I tried to balance out all the sugar with a yummy salad for dinner Sunday night, though. Not sure it even counts as a salad when you're topping it with so many delicious fruits and vegetables…and steak. But, still. If I can't indulge in the last couple weeks of pregnancy, when can I?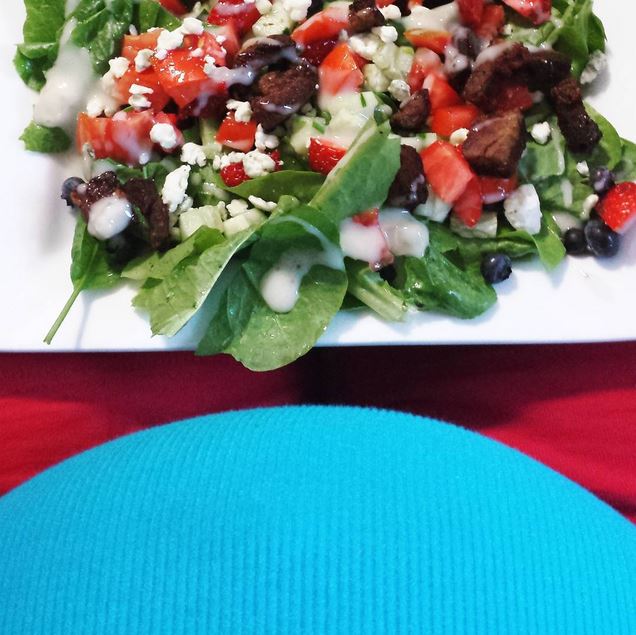 Also, I was very patriotic in my outfit/pajama choice, if I do say so myself.
So, that's how we spent our awesome 4th of July weekend. What did you do? Any big, festive parties or exciting trips to the lake? Share your stories in a comment below!