This weekend, it rained. In fact, it's really rained a lot lately. So much so that we're having to spray the garden with the organic oil-based bug repellent we're trying this year nearly every other day because it keeps washing away. But more on the garden later.
Anyway, we spent a lot of time outside this weekend, and amazingly enough, despite several downpours, didn't really get that wet.
On Saturday, we headed out to a friend's birthday BBQ, which was a big success, although we had to leave early to head to the Royals game, which was also a lot of fun.
And yes, despite rain all morning, and for an hour or so in the afternoon, we were barely sprinkled on all day. It turned out to be a fabulous day to be at the stadium. Not too hot, but warm enough. With lots of clouds to keep the sun at bay. And there was a great sunset over the stadium. And the Royals beat the Yankees, which is nice.
What a great day, huh?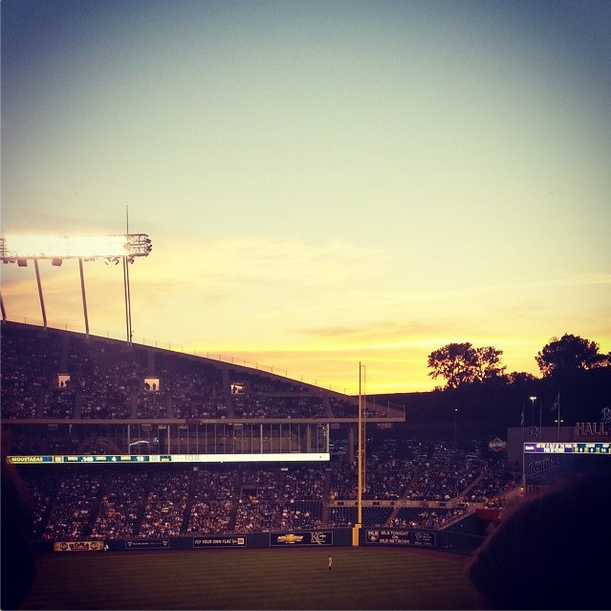 Actually, we also went to a baseball game on Thursday because we won tickets to a T-bones game recently. Three cheers for summer and baseball (and for enjoying items on our Summer Bucket List.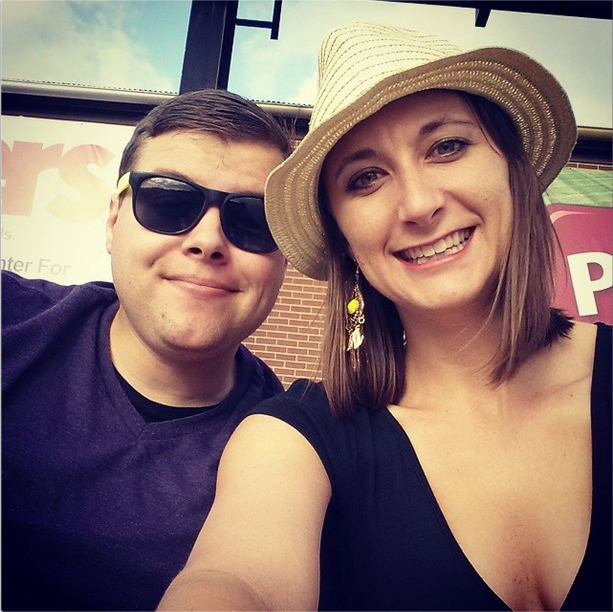 I had yummy ballpark nachos and posted an awesome pun about them, here.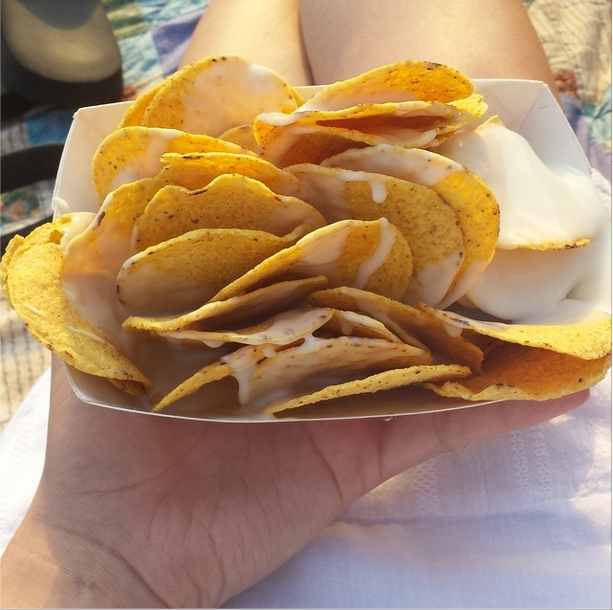 (Wyatt says the pun was not awesome, but I know my mother would approve of the "cheesiness" of the joke.)
Of course, the weekend wasn't all fun and games. We also (finally) managed to get all the drywall up in the kitchen. We also started with the long and sure-to-be-frustrating process of mudding all the seams. Ick.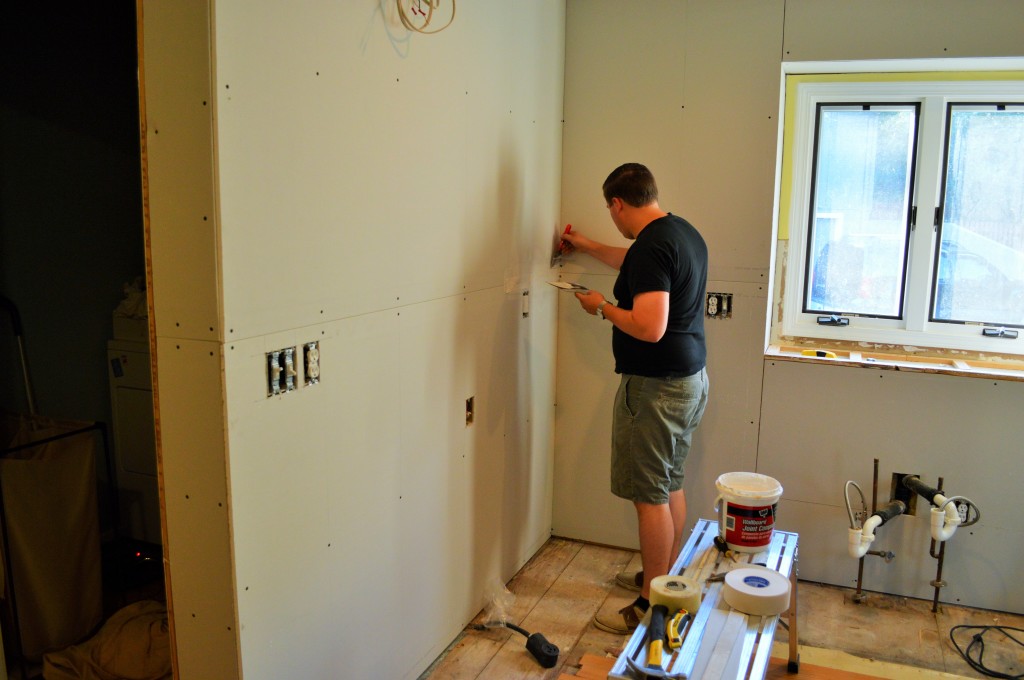 But, it's nice to finally feel like we have a room again. Just look at that…we have walls!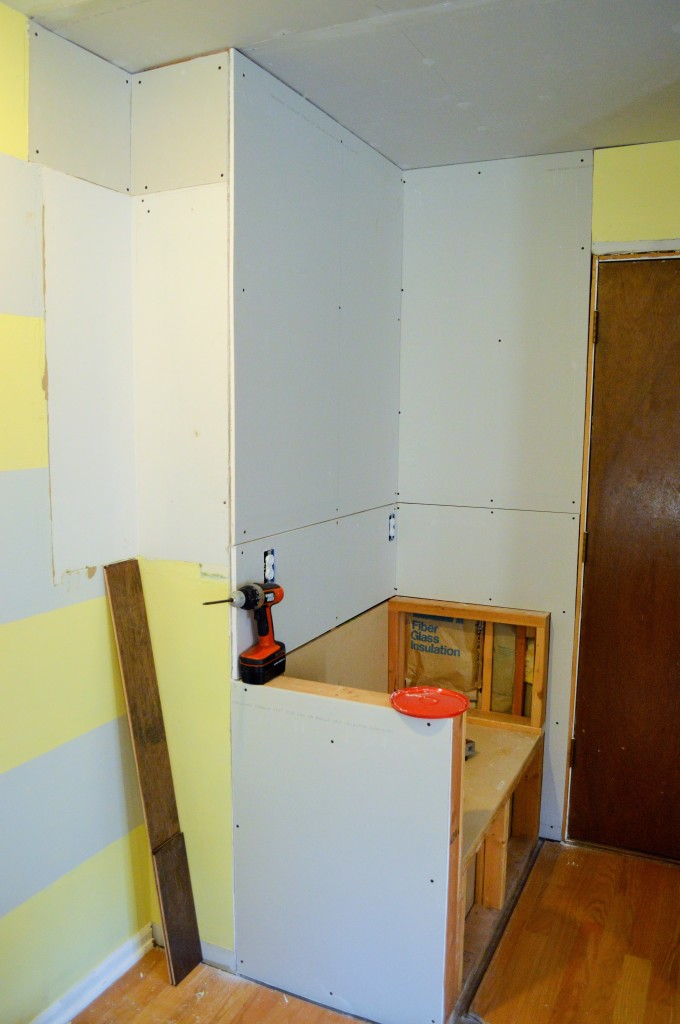 So, despite a lot of fun stuff (including ordering Chinese food last night at 9:00, we also got some decent work done. Although, yes, I know there's no way we'll be done by my birthday (the original goal). Still, I'm choosing to remain positive about the whole thing. At least for today. 🙂
We also worked in the garden, but like I said earlier, I'll be back with a post later in the week about what's been going on out there. (Hint, it's a lot of frustration.)
In the meantime, tell me about your weekend. Did you get wet? Did you get drywalled?