This weekend was wonderful!
The weather was nice, we didn't have anywhere to go (besides church and a couple meals we met up for with friends) and we were able to tackle a bunch of projects we've been needing to get going on. Three cheers for a progress-filled weekend! Woohoo!
Sorry, I'm just a little excited after all the blahs of winter and February, plus a few illness-related rest days (and weeks) have kept us from really getting started on our to-do list before Beanie arrives this summer. But all that changed this weekend and I have a good feeling about the coming weeks and months.
We'll be back with more detailed posts about each of the projects we worked on this weekend, but here's a few sneak peeks of what we did with the wonderful gift of sunshine and warm weather we were blessed with this weekend.
First and foremost, Wyatt made some great progress on the shelves he's building for the upper cabinets in the nook. I'm over-the-moon excited about those. It's going to be awesome to have those done and installed.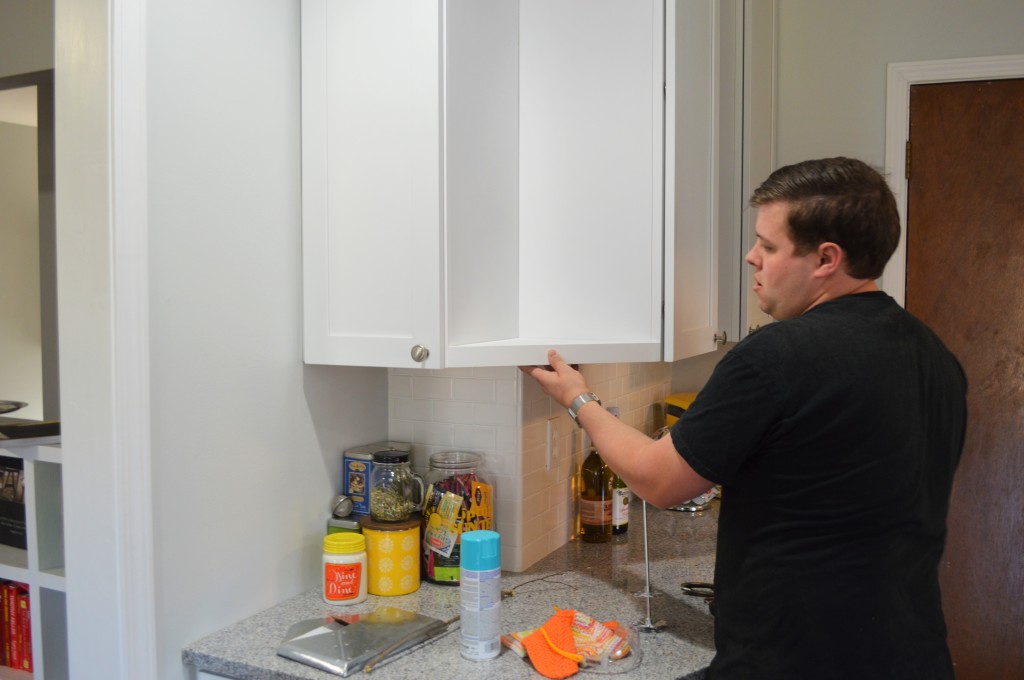 I worked on a super fun spring craft project I can't wait to show you.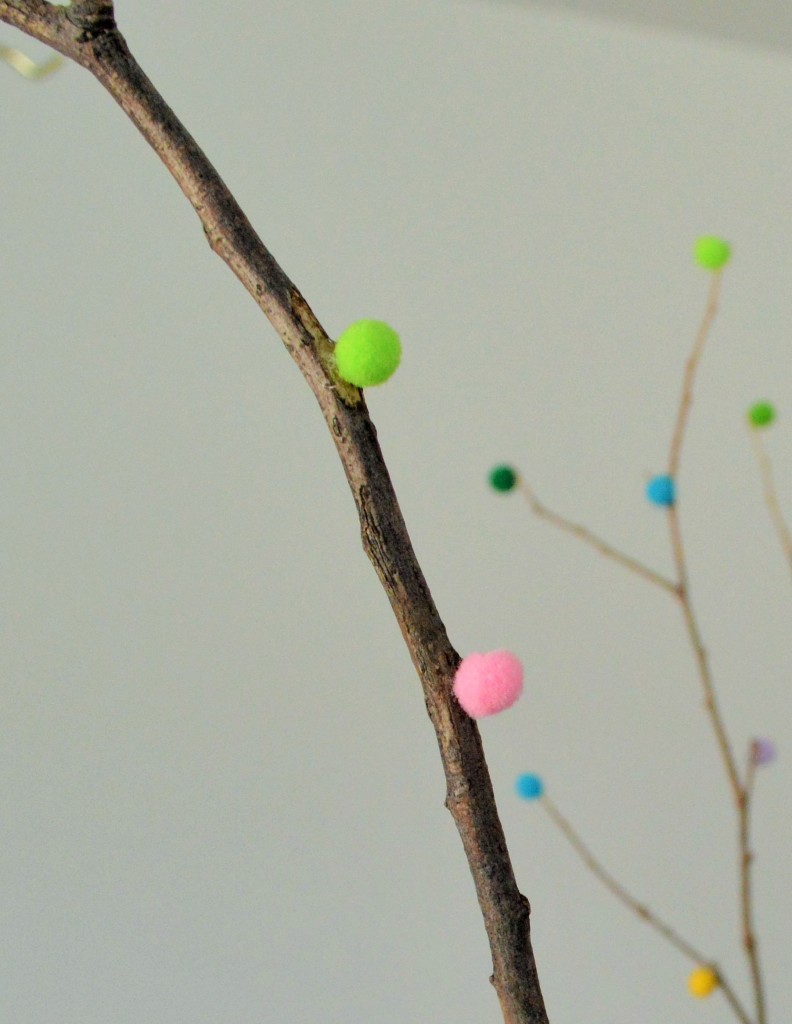 And I "replanted" the tulips I'm trying to grow in a vase with some glass beads I found in the basement. I needed to change the water anyway, it gets stinky so you have to switch it out, and I thought these might work better. I think they look pretty, too, but I was also a fan of the rocks, so it was a more functional than design-based decision. Fingers crossed it works. A few of them seem to be growing, but I'm not sure it's going to be super spectacular. We'll see, though.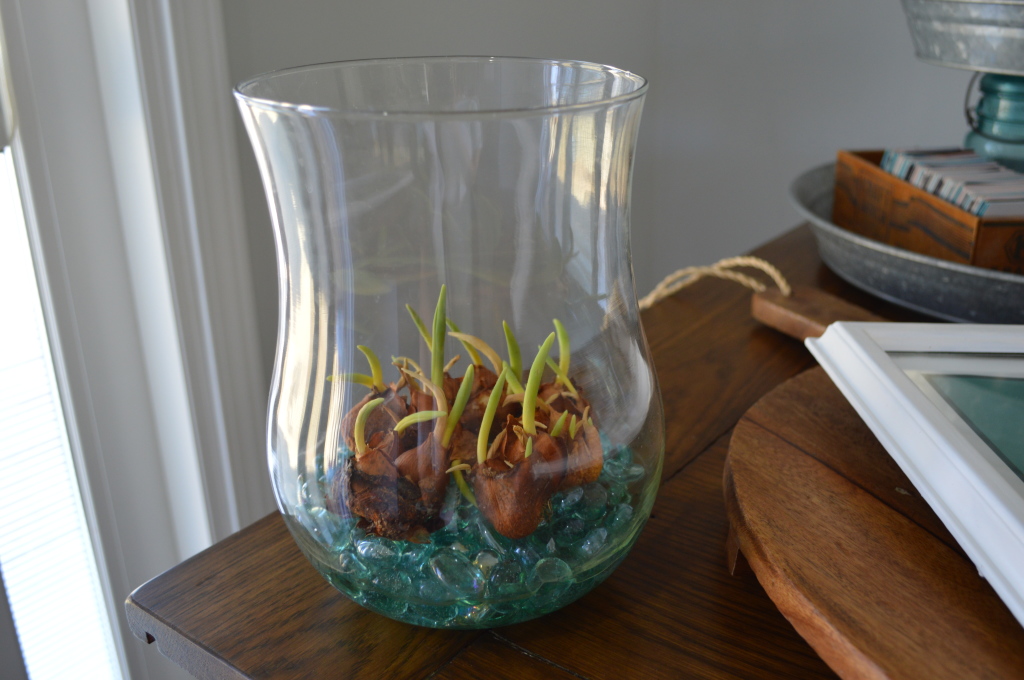 (Here's a side by side comparison to show the growth.) Like I said, not much is happening yet…
I also worked on the kitchen wall decor plan. I had been wanting to do a plate wall for a really long time, even though Wyatt isn't so sure about the idea. I got all the plates ready to hang, which was a big project in itself. Now I just need to decide where I want to hang them and get the nails in the wall to move forward on this project.
There was also a little spray painting action.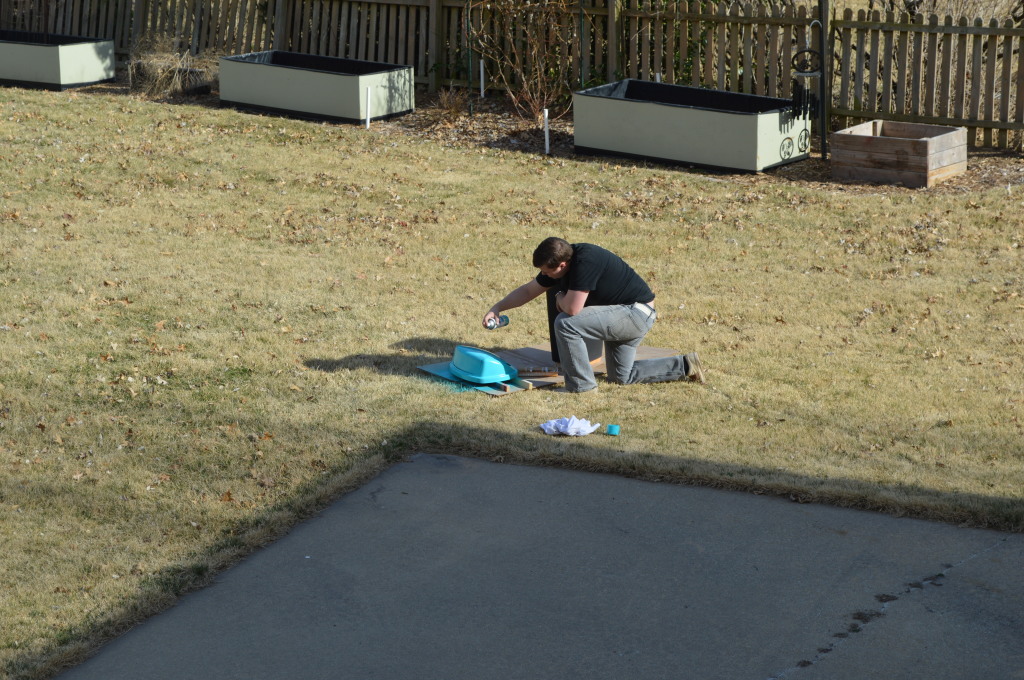 And some other painting action. (Another crafty project that I'm excited to tell you about, even though it isn't going as planned…at all!)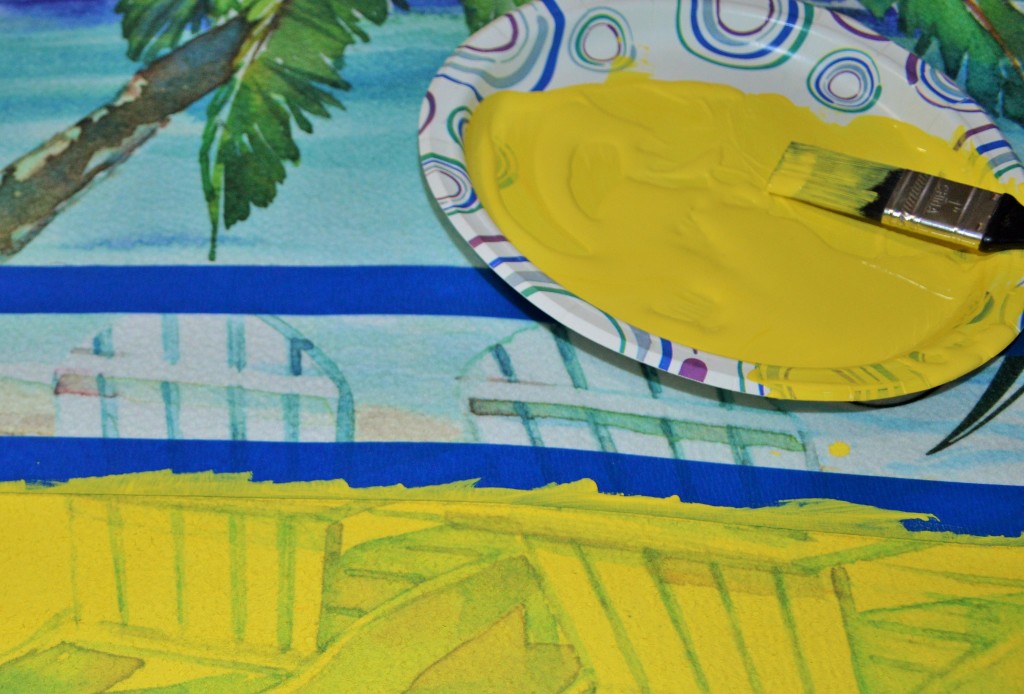 We even managed to keep the house fairly clean while all this was going on. I woke up this morning to a clean kitchen (besides some random plates waiting to be hung that were still on the kitchen table). No tools on the counters is a DIY miracle, I'm telling you.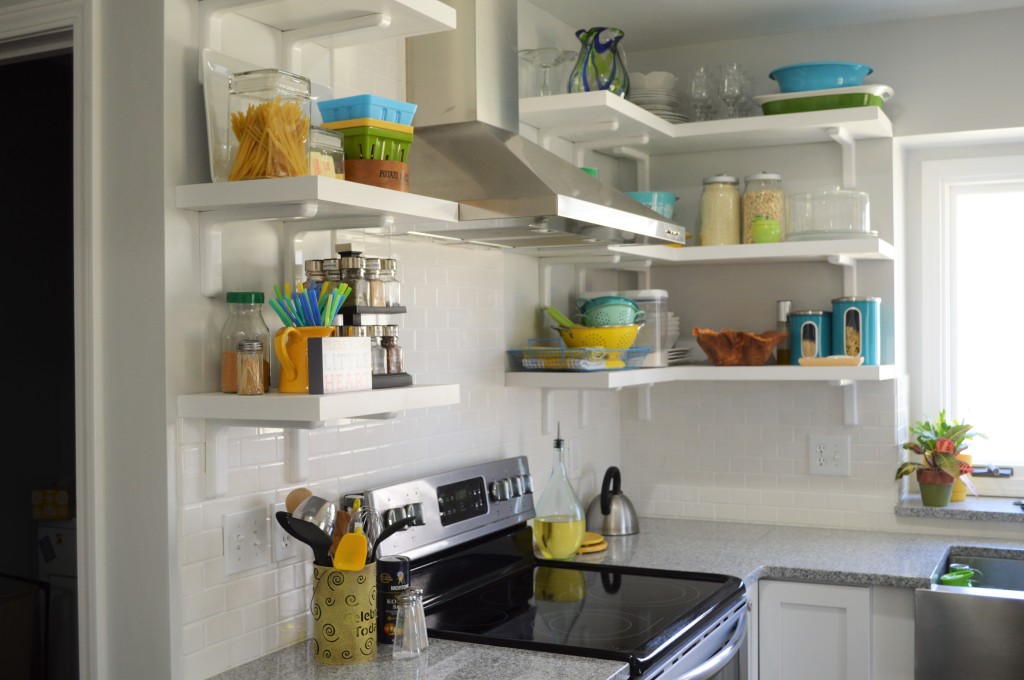 And some garage sorting/pre-cleaning may have even happened. No major progress there yet, but we did talk through some priorities and take inventory of all the stuff out there that just needs to be thrown away. Plus, if you follow me on Pinterest you know I've been pinning garage organization ideas like crazy the last few days.
We even talked a little bit about our deck plans for when we re-do that someday down the road. It's not in the budget, or the timeline, to do this year, and maybe not next year either, but it's still fun to make some plans and talk about how we'd like to use that space.
We also talked about our to-do list for the guest room/basement re-do and the nursery. We haven't completely agreed on everything on that list (scraping the ceilings is still a debate) and we're not sure exactly how much of these things we'll have time for, but it was good to get our ideas on paper to see what sort of timeline we were looking at if we have a best case scenario. Right now, the goal is to be ready to tackle those projects starting soon after Easter. Eeek!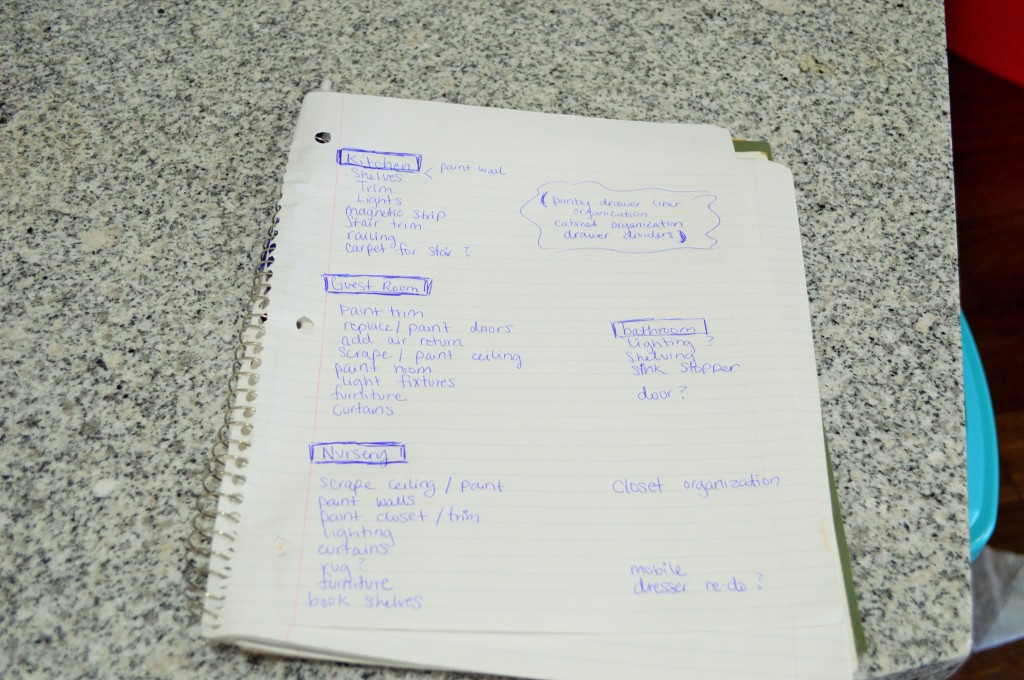 We even made a shopping list to prepare us for another good week of progress ahead. Something about spring weather just makes me in the mood for some motivation.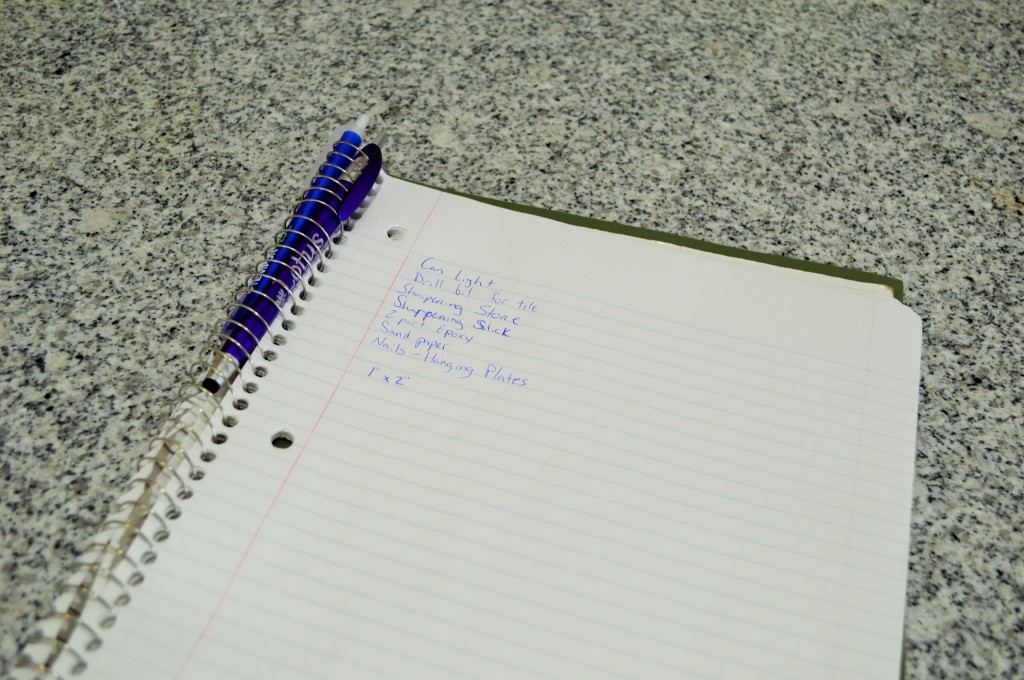 If it stays warm, we'll also have another big project to tackle soon that I really haven't considered that much yet–the garden–but I'm in no rush for that since I know it could still get cold. The Farmer's Almanac says the last frost date for this area won't be until mid to late April, so I'm not in a hurry to plant tender little plants until I'm sure I won't regret it.
But it's over 70 degrees outside today and I'm ecstatic to think spring is coming soon! (And a little scared that summer, and Beanie, will be making their arrivals soon after!) Lots to do, but I'm looking forward to it all.
So, tell me how you spent your weekend, friends. I want to know if you were working in the garage or mowing the yard or raking leaves. Maybe just chilling at the park or on your patio with a cold drink dreaming of summer. Also, I think there were some St. Patrick's day festivities over the weekend, so feel free to share how you enjoyed the warm weather in a comment!