This weekend, we worked. And by worked, I mean we painted…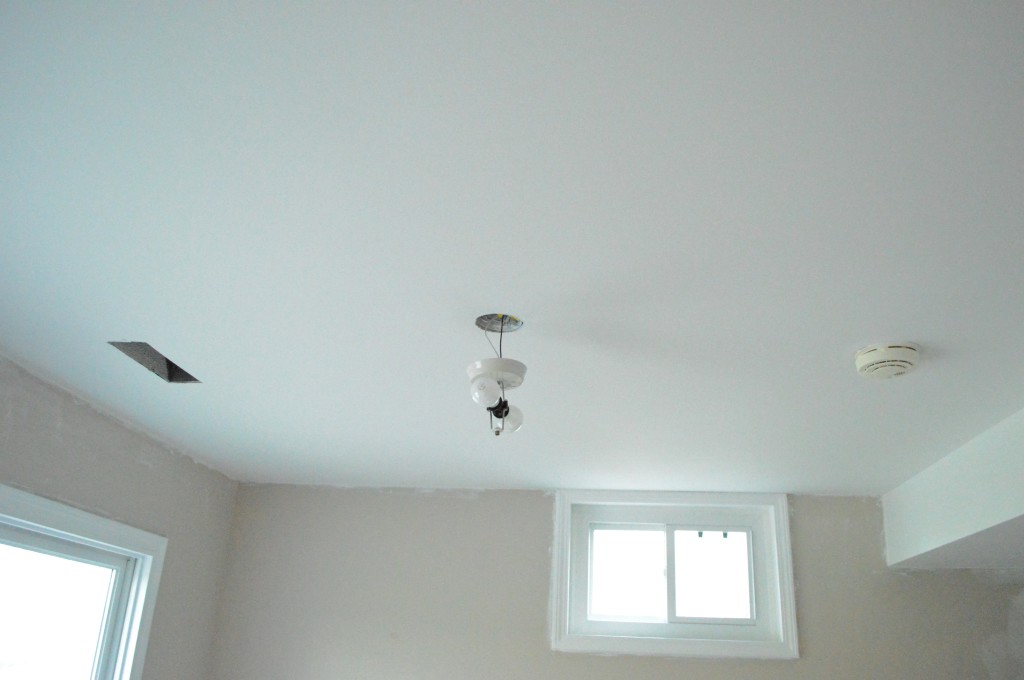 moved in some furniture…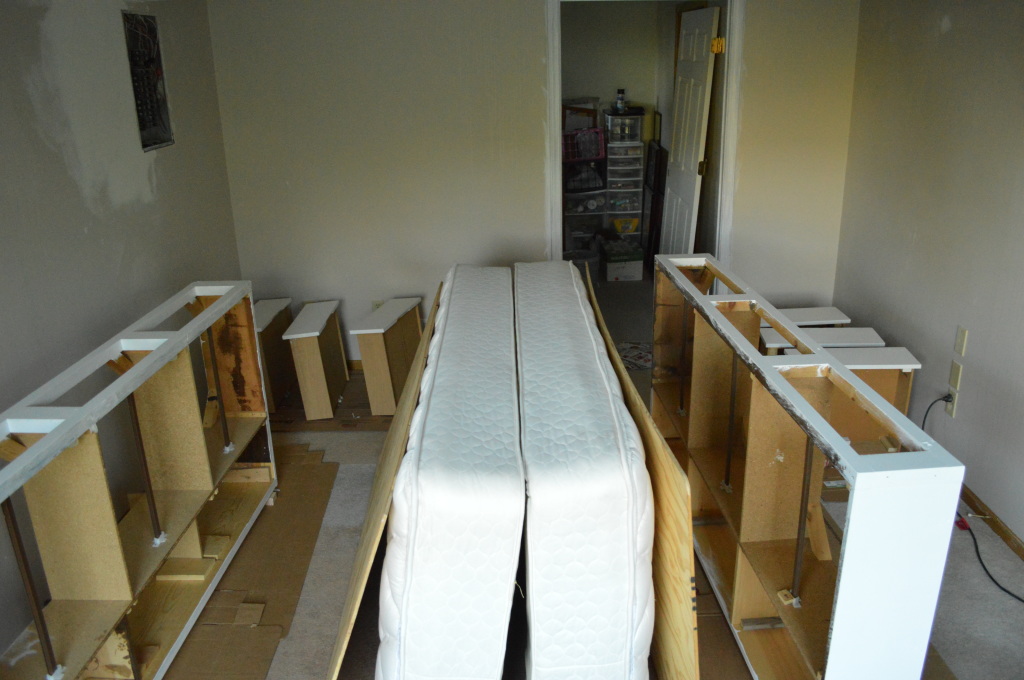 painted that furniture…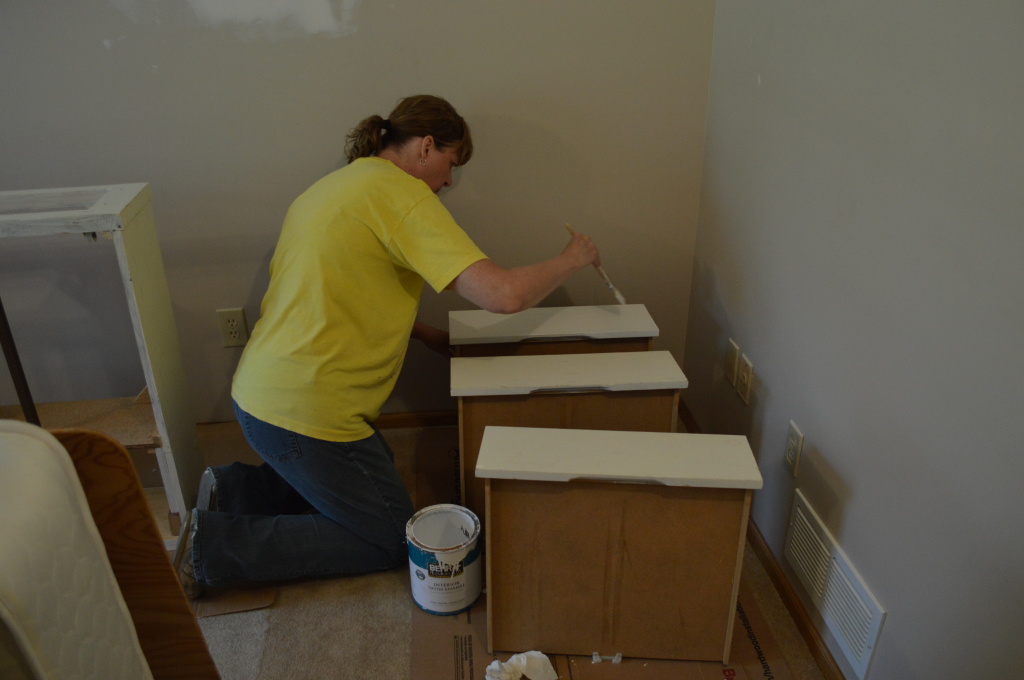 cleaned…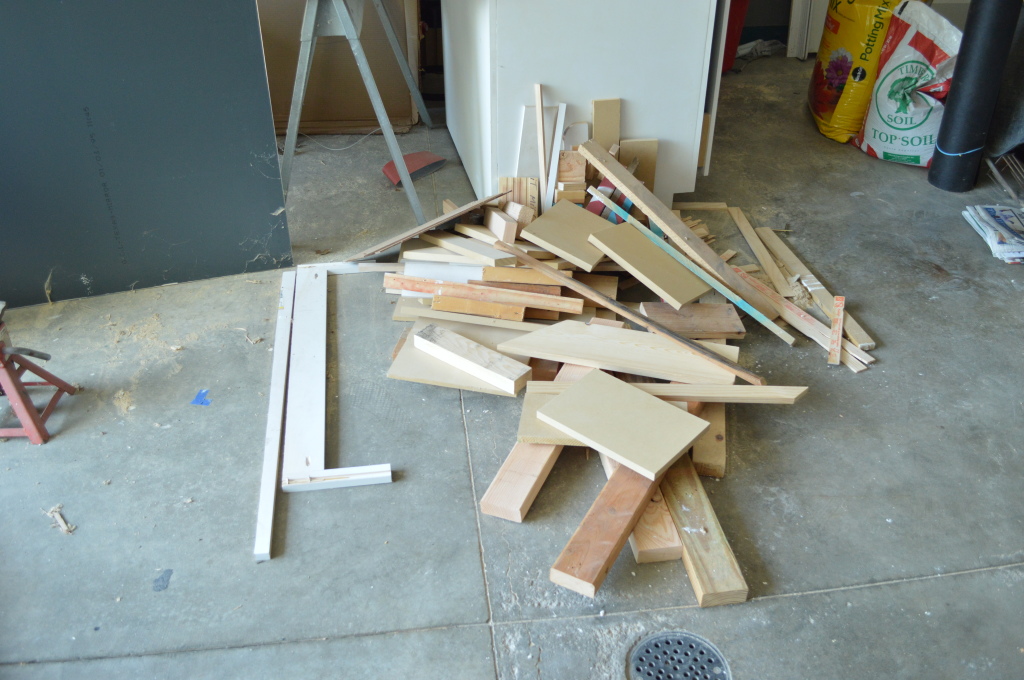 painted some more…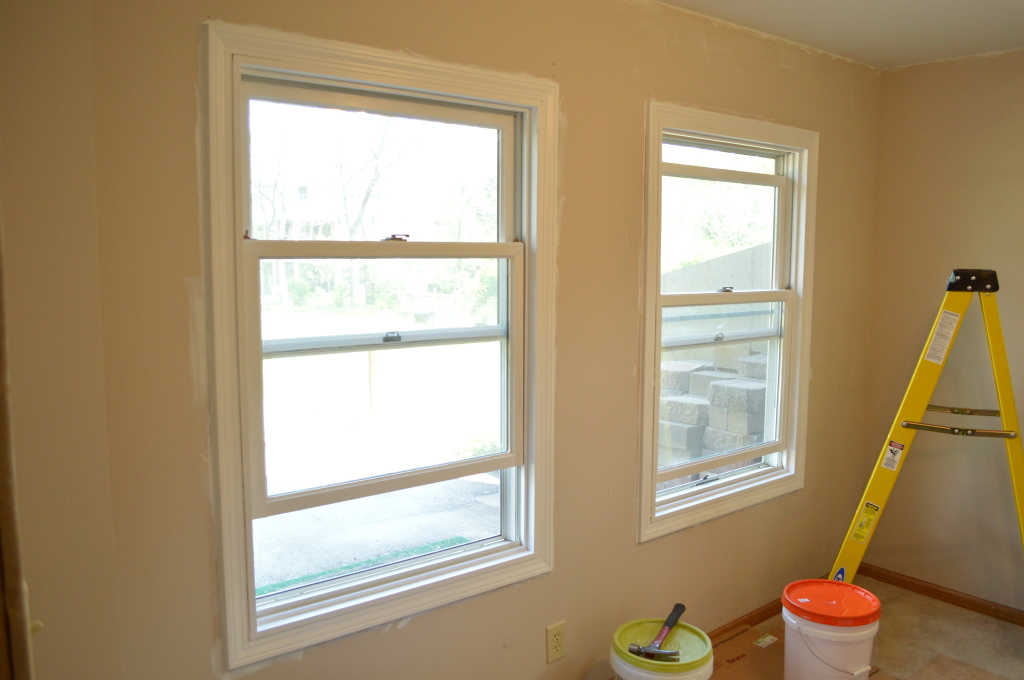 painted more…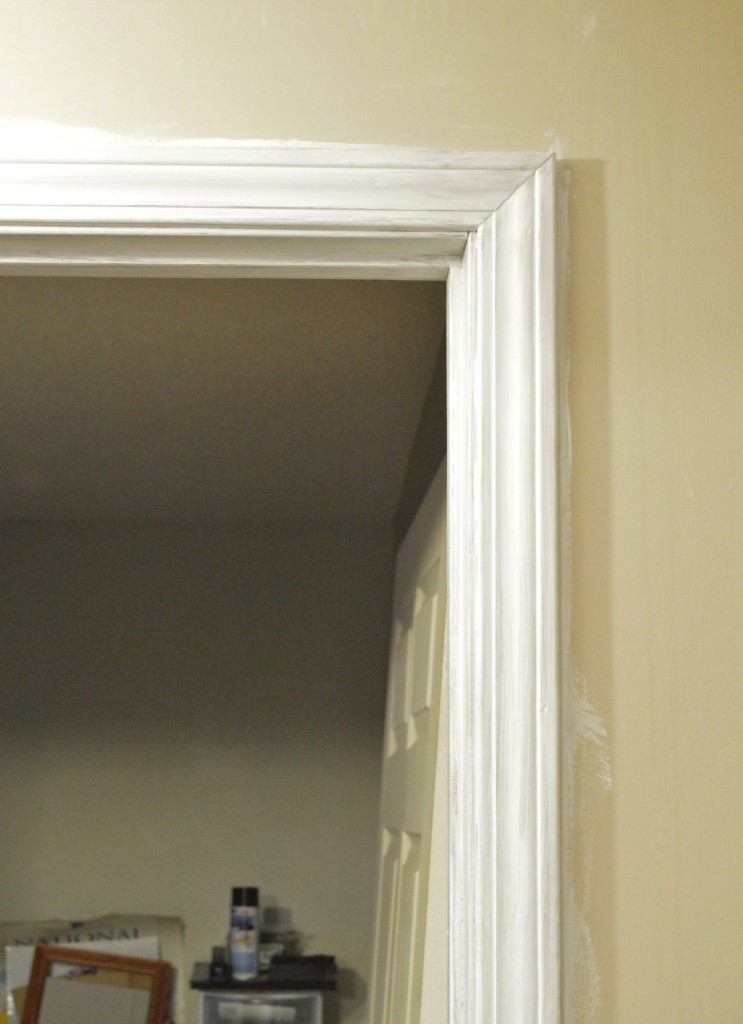 replaced a door…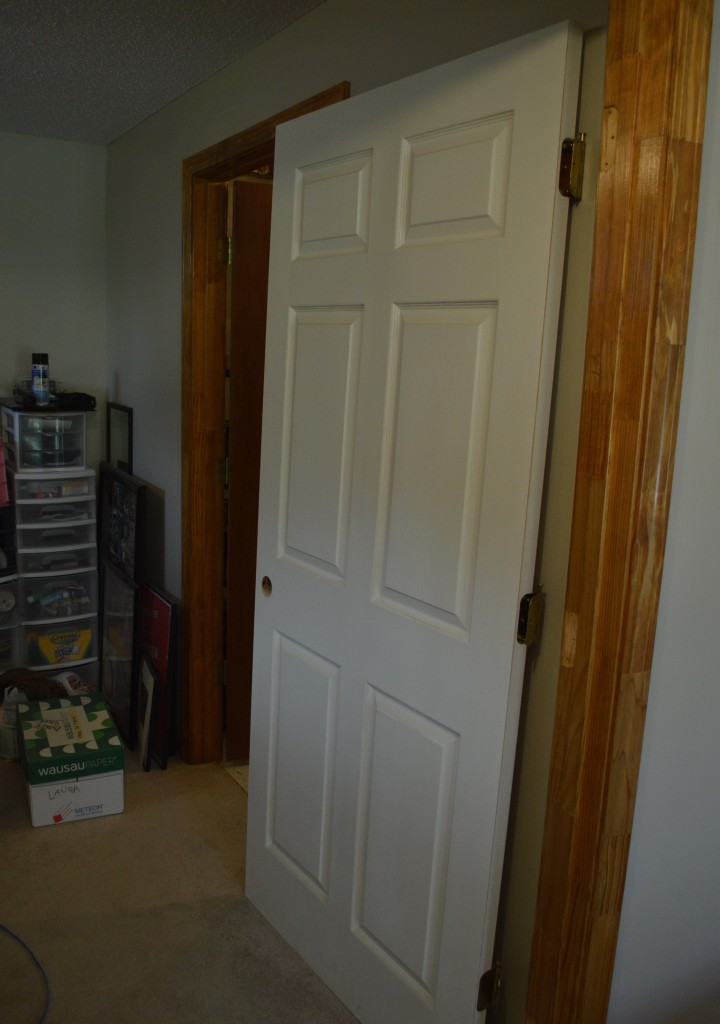 painted just a little more…
oh, and painted a little more…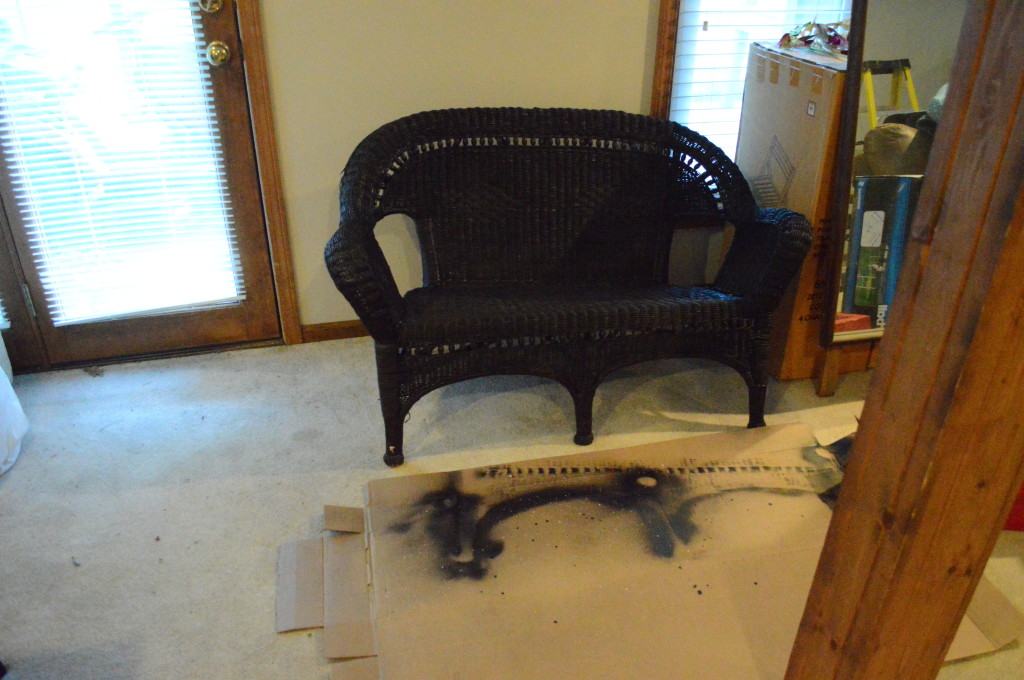 Basically, we had a progress-filled weekend. Wyatt and I worked on getting the ceilings in the basement guest room and the nursery finished up on Friday and Saturday. Then, my parents came up yesterday and gave us a big boost by helping with a bunch of projects we have going on. They really came to bring us new beds and bedding for the guest room in the basement, but were nice enough to work for a few hours that afternoon.
Since we're having the garage sale this weekend, my mom and sister are coming up to help me get it all set up and that means we'll need a place for some guests to sleep. So, we needed to get moving on the guest room renovation. As it stands, we won't be finished by this weekend, but we will be able to have nice beds for two people to sleep in.
Before, we had a full bed, also a hand-me-down from my parents…which was fine for one person, or even one couple if they are small people, but for two people, we needed a different sleeping option.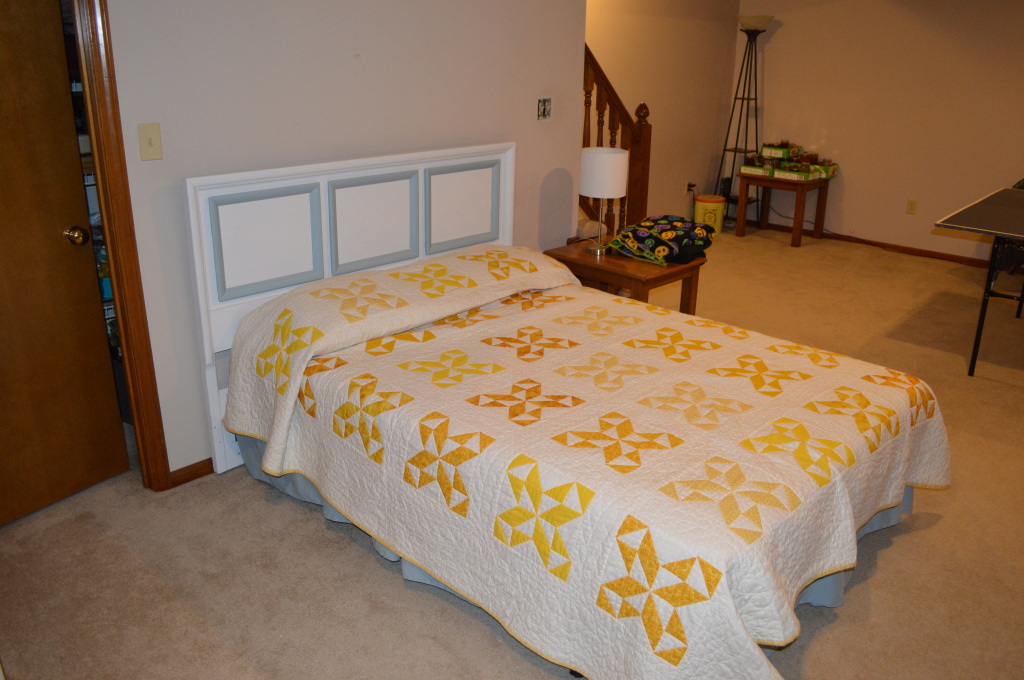 My parents have been using two twin beds pushed up together as one big king bed in one of their guest rooms upstairs because they bought new twin beds for my sister and I right before we both got married and moved out. Go figure, right?
Anyway, my mom has been wanting to switch that out for a queen because it will fit the room a lot better, so she offered to give us those for our guest room. (One of them will eventually go to my sister when she has room for it, as my mom considers them "our beds" and wanted us to have them if we wanted them.
Our guestroom down in the basement is pretty big so I think we'll be able to make good use of the larger space…especially since we may have some guests this summer who want to come visit Beanie once he or she makes a debut into the world, which, I might add, is happening sooner than I can believe.
Anyway, that's what we did this weekend. We still have LOTS of work to do and LOTS of projects in progress…which means our house is messy but there's a lot going on around here we'll be able to tell you about (hopefully soon). With the good comes the bad, right?
What did you do this weekend?